In Chapter 16 (Belly of the Beast) of Final Fantasy 7 Remake, you'll be meeting Mayor Domino and his assistant Hart.
If you talk to Hart after speaking to Mayor Domino, he'll offer you information for 10,000 Gil.
Here's what happens if you pay the 10,000 Gil to Hart in FF7 Remake.
Should you give 10,o00 Gil?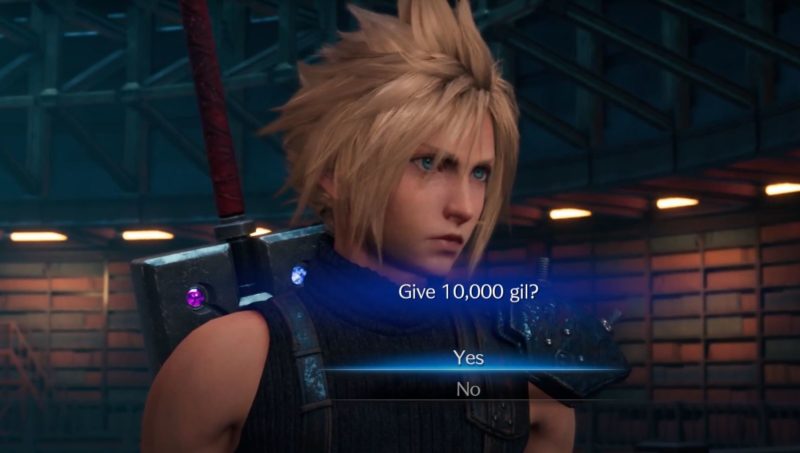 If you choose to pay him, you'll get information on what the Avalanche spy looks like and where he is.
The best part about this isn't the information though. There's more.
EKG Cannon for Barret
He'll also give to you a weapon for Barret named EKG Cannon. It's one of the best endgame weapons in FF7 Remake for Barret.
You'll definitely need to pay the 10,000 Gil if you wish to get every single weapon in the game and unlock every single weapon skill.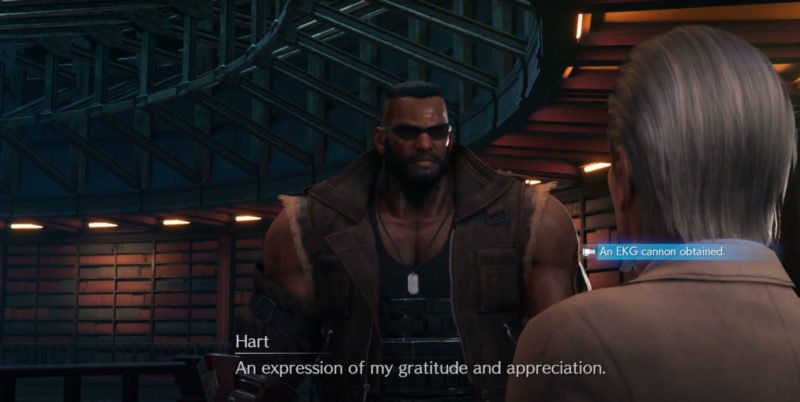 ---
Related articles:
Should You Stay The Night At The Inn – FF7 Remake
Should You Pick Heads Or Tails (Coin Flipping) – FF7 Remake
How To Go Back To The Sewers For Corneo's Stash – FF7 Remake