Being a hack and slash title, NieR: Automata has its fair share of cool weapons for you to use to tear enemies apart. In fact, there are dozens of weapons to collect in NieR: Automata.
If you're a glutton for punishment, you'll find that you're going to need to get your hands on at least some of these weapons if you plan on making it through the games "hard" and "very hard" difficulties.
While weapon choice is very much a personal preference and PlatinumGames tried their best to balance all the weapons available in the game, some just can't help but stand out.
With that said, we decided to round up the 10 best weapons in NieR: Automata, along with some info on how you can get your hands on them.
10. Iron Pipe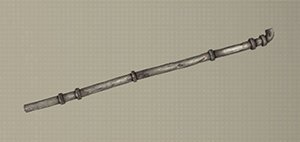 How to Get: You can get this by fishing in the sewers in the area between the Amusement Park and the City Ruins.
You'd think that a weapon as simple-looking as this one wouldn't do that much damage, but you'd be surprised. Frequently exploited by players playing on the game's "very hard" difficulty setting, the Iron Pipe is an extremely useful tool because it raises the player's chance of dealing a critical strike (when maxed out) and a high stun probability.
Combined, these two abilities allow players to deal a lot of punishment while keeping enemies stunned and locked in place.
Perhaps the only reason why the Iron Pipe isn't ranked any higher on our list is that it lacks any sort of damage.
Although this weapon is great for disabling and stunning enemies, it's used by experienced players to help set-up enemies for a more damaging weapon.
9. Cypress Stick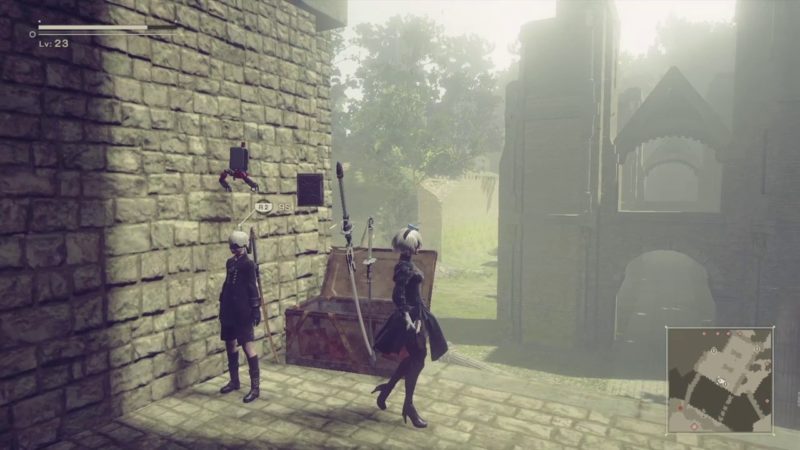 How to Get: Go to the entrance liking Pascal's Village to the Forest Zone then climb on top the collapsed pillars. From there, jump across the platforms in front of you. If you continue on, you'll eventually find a chest containing the Cypress Stick.
From one unassuming weapon to another, the Cypress Stick is often paired with the Iron Pipe by those playing on the "very hard" difficulty settings.
Whereas the Iron Pipe provides the set-up with its ability to stun enemies and do a little bit of damage, the Cypress Stick is used to finish them off.
This small sword can put a whole world of hurt on enemies because of its extremely high critical rate.
Again, the only reason why the Cypress Stick isn't ranked any higher because it's unspectacular on its own. It's only good when paired with another weapon.
In particular, when paired with the Iron Pipe. But then again, you're free to experiment with other weapons as well.
Although we doubt it'll be as effective as the tried-and-tested Iron Pipe and Cypress Stick combo.
8. Engine Blade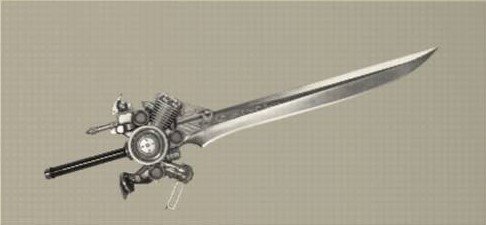 How to Get: You can find this weapon in the Abandoned Factory area. Near the end of the area of the third run, you'll find a door on top of the first set of conveyor belts and crushers you'll find. Go inside that door and you'll find a chest. The chest contains the Engine Blade.
If you're a fan of Final Fantasy games, the Engine Blade will look familiar. In fact, it looks like it's literally the same sword from Final Fantasy XV.
But even though they're not literally the same swords, you'll no doubt feel just as bad-ass. Not just because of how cool the Engine Blade looks, or how its backstory, but also because of how much power is behind every swing of this sword.
At first glance, the stats of the Engine Blade doesn't look special. The base damage is fairly decent. However, it's the special ability, which includes stunning enemies, that make the Engine Blade so popular and powerful.
Because the Engine Blade can stun enemies and do a fair amount of damage due to fast combos, the Engine Blade is extremely popular.
As an added bonus, the Engine Blade also has another ability in "Shift Avoid".
In terms of damage, the ability doesn't do much. It does add a lot of cool factor though. This is because it makes dodging look like you're phasing out of reality.
This is partly why the Engine Blade is such a popular weapon, even among those who have no idea just how powerful it is in the right hands.
7. Type-3 Blade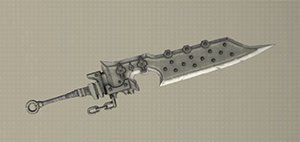 How to Get: You can buy the Type-3 Blade from Devola and Popola.
While most early-game weapons aren't really any good, the Type-3 Blade is different. It's an end-game type of weapon that, when fully upgraded, has a high base damage.
It can also raise a player's endurance and make them a lot harder to kill.
The Type-3 Blade also has the "Finish Blast" ability.
This ability creates an explosion every time a player completes a combo. Aesthetically, the explosion is awesome. But that's not all. The explosion is a nice incentive that adds a bit more oomph to your strikes.
For beginners and experienced players alike, the Type-3 Blade is a great weapon that can see you through the start and the end of each playthrough.
6. Type-40 Blade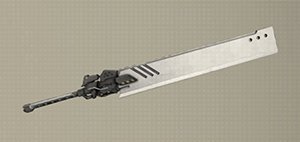 How to Get: Complete the "Data Analysis Freak" sidequest for Operator 210 as 9S.
Stun damage and a high amount of base damage are two things that make the Type-40 Blade great. But what makes this weapon one of the best weapons in NieR: Automata is that it has an energy charge that greatly increases the player's damage simply by not using the weapon for at least a few seconds.
Also, speaking of energy charges, the Type-40 Blade has a visual effect where a blue electricity is coursing through it.
Equal parts deadly and beautiful, it's no surprise that the Type-40 Blade is one of the strongest weapons in NieR: Automata.
5. Virtuous Contract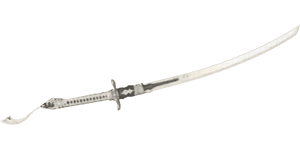 How to Get: This is 2B's default weapon.
Much like early-game weapons, default weapons are typically not that good. You're meant to replace them, eventually. But you'll probably do just fine with 2B's default weapon through entire playthroughs.
You'd be hard-pressed to find something better than this small sword. This is especially when you consider its special abilities.
The special abilities of the Virtuous Contract include increased attack speed, as well as "Holy Blessing". This is an ability that greatly increases the attack power of its wielder whenever their HP is full.
This makes the perfect complement to the long sword version of the Virtuous Contract, which is the Virtuous Treaty.
So long as you're great at avoiding hits in battle, the Virtuous Contract is one of the top weapons in this list.
4. Ancient Overlord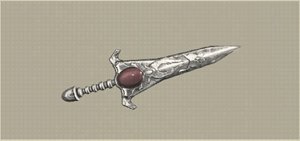 How to Get: You can buy the Ancient Overlord from the weapons merchant over at the Resistance Camp.
Just like most small swords, the Ancient Overlord is nowhere near as effective if and when it's paired with other weapons. This is because its ability is complementary, including greatly improving the chances of landing a critical strike and the ability "Bullet Rupture", which creates a shockwave whenever the weapon hits a projectile.
The latter is especially useful in higher difficulties and when you're getting mobbed by groups of enemies.
3. Spear of Usurper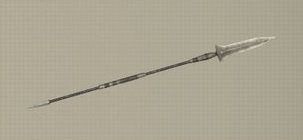 How to Get: Complete the "Heritage of the Past" quest.
The only spear on our list, the Spear of Usurper and its long-range is typically paired with the Ancient Overlord.
While the base damage of the Spear of Usurper isn't really all that special, its special abilities are.
In addition to a high chance of dealing critical damage, the Spear of Usurper grants users the "Turncoat" ability that lets you turn your enemies into allies at a random chance.
Great for mobs of enemies and arguably even better against bosses, the Spear of Usurper is equally effective when used by beginners and experienced veterans alike.
2. Virtuous Treaty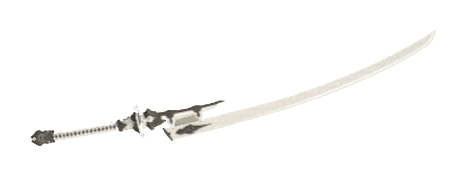 How to Get: This weapon is located just right at the entrance of the Abandoned Factory. Its location will be marked on the map as soon as you gain access to the open world in the game.
A common favorite by both beginners and veterans alike, Virtuous Treaty is an early-game weapon that has the potential to devastate enemies and bosses alike, regardless of difficulty.
Virtuous Treaty isn't flashy, but it's effective. It greatly increases your attack speed and grants users the "Holy Blessing" ability that increases their attack power whenever their HP is full.
Because of its high base damage and attack speed, many consider the Virtuous Treaty (paired with the Virtuous Contract) as the best weapons in NieR: Automata.
1. Demon's Cry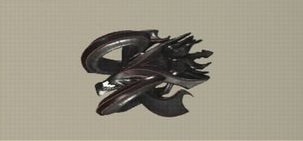 How to Get: You'll find the Demon's Cry inside a locked chest in the basement just right under the Amusement Park arena where you fought against Beauvoir.
Surprisingly enough, the best weapon in NieR: Automata isn't a sword nor a spear — it's a bracer.
Used frequently in "Very Hard" difficulty settings by experienced players, the Demon's Cry is the only weapon in NieR: Automata that's considered better than the Virtuous Treaty and Virtuous Contract combo. Why? Because their special abilities more than makeup for its base damage or lack thereof.
The first special ability is a huge boost in attack speed. This lets players get in far more hits than they would with any other weapon.
The second is the ability, "Devil's Hatred", which creates a shockwave upon the death of an enemy.
Although this makes the Demon's Cry pretty much a weapon meant for killing waves of enemies — it's oddly satisfying seeing enemies melt like they were nothing — it's not half-bad against bosses at all, especially since you can combine it with other weapons anyway, like, for example, the Spear of Usurper.
Final Thoughts
As you now know, you can literally complete NieR: Automata without even using another weapon. But that doesn't mean you should though.
While the default weapons are plenty good enough (if not one of the best in the game), a little bit of variety is always nice.
To that end, NieR: Automata's dozens of weapons available in the game satisfies.
Also, by using our list, you'll find just the right type of combination of weapons to match your preferred playstyle.
This article was written by Ray.
---
Related articles:
Best Weapons In Persona 5 For Each Character In The Game
Top 10 Best Weapons In Borderlands 2
Top 10 Best Weapons in Team Fortress 2 To Choose From
Best Weapons In Far Cry: New Dawn