Raft is a survival game that can be played solo or in a big group with friends.
It's still in early access but it's a pretty solid game so far. This game also has day and night, so it's pretty dark at night.
Here's how you add light or brighten the area in Raft.
Create a lantern
The easiest and most basic way to add light to your own raft is by creating a lantern.
Go to the decorations section and you should see a lantern. If there isn't any, you need to research it first using the research table.
You then need 6 planks and 4 scraps to make one.
Planks are readily available on the surface of the sea while scraps can be obtained via many ways including barrels.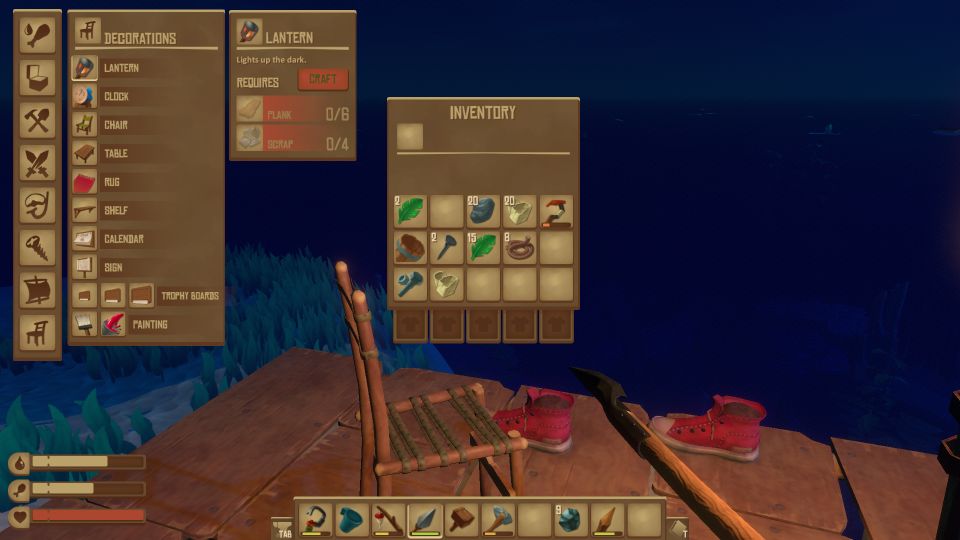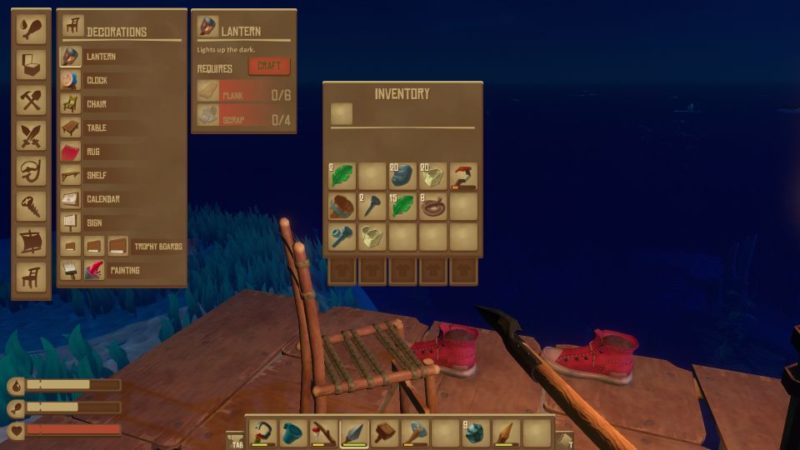 Place the lantern on your raft
Make as many as you need and place them around your raft. You may want to avoid the edges as the shark can bite out the edges of your raft away.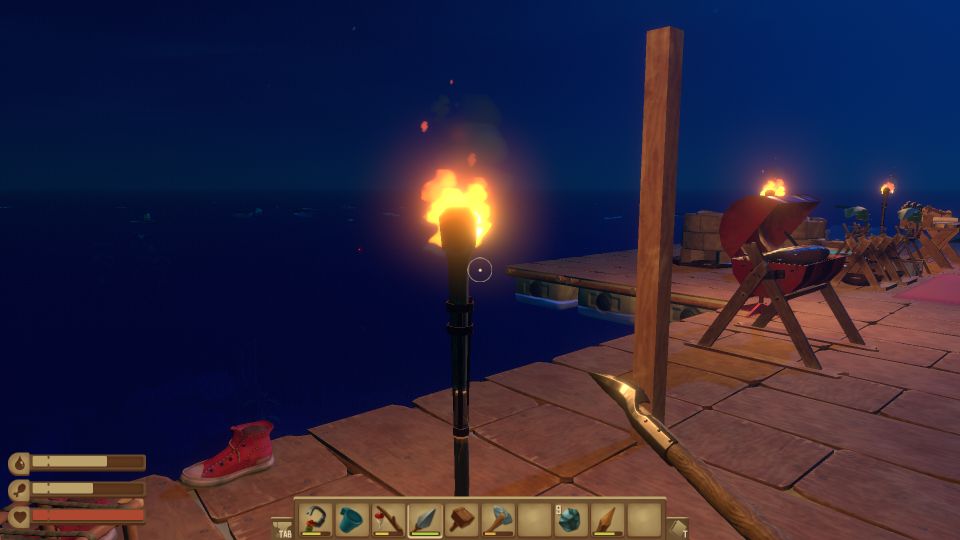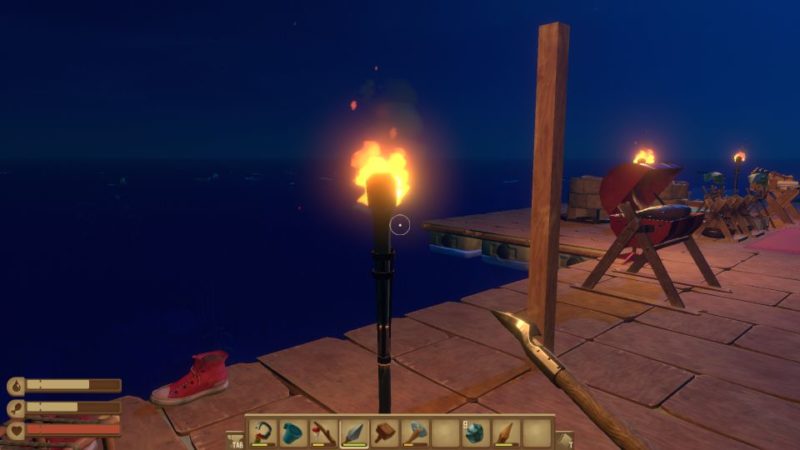 ---
Related articles:
How To Chop Trees On Islands – Raft Game
How To Find Sand And Clay – Raft Game
Ways To Go Towards An Island – Raft Game
How To Rescue Your Friend Who Is Incapacitated – Raft