In the survival game Raft, you'll be required to do all sorts of things to gather necessary materials.
Trees are a good way to get more materials like planks and they can be found on islands.
Here's how you can chop trees on the islands in Raft.
Craft an axe
The first axe you can craft is a stone axe and it's sufficient.
To craft a stone axe, you need 6 planks, 3 stones and 2 ropes.
Planks can be obtained from the floating debris on the sea. Ropes can be made from palm leaves and the latter are also found floating on the sea.
Stones can be obtained from breaking them at the seabed, i.e. the underwater area surrounding the island.
How to chop the tree
Once you've crafted a stone axe, just hold it and keep chopping the tree until it's down.
Each time you chop it, you'll get some materials.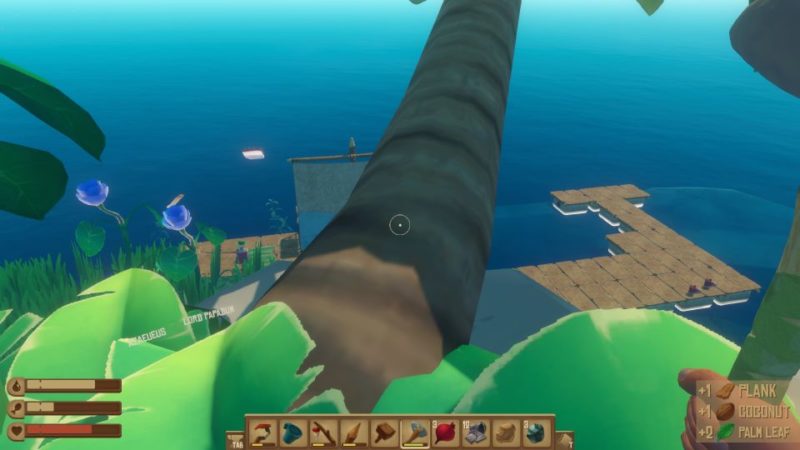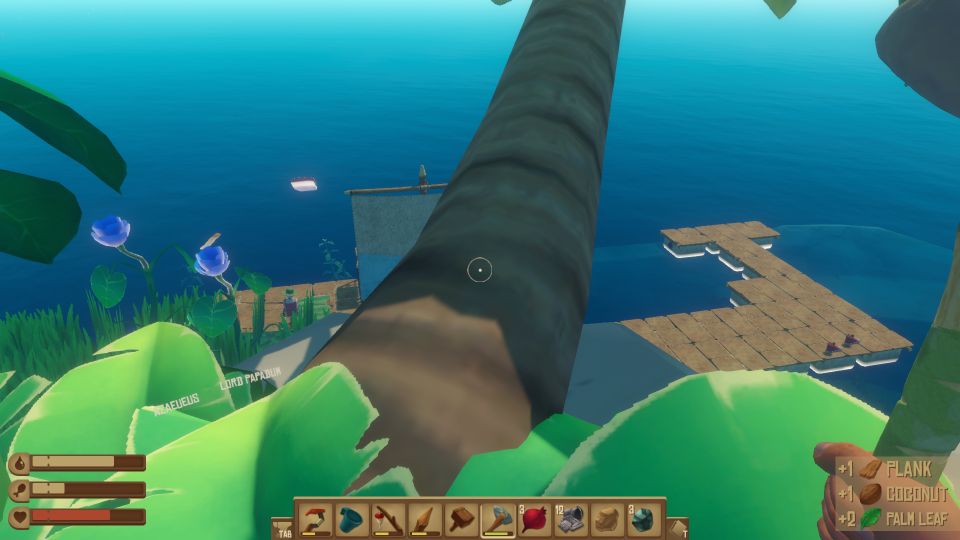 ---
Related articles:
How To Find Sand And Clay – Raft Game
How To Head Towards An Island – Raft Game
Where To Find Water To Drink – Raft Game
How To Add Light To Your Raft At Night Time – Raft Game