Wine Wars: Coronata is a secondary quest in the Blood and Wine DLC.
Your task is to help Liam solve the Coronata vineyard problems.
Here's a walkthrough of Wine Wars: Coronata in The Witcher 3.
Suggested level: 37 and above.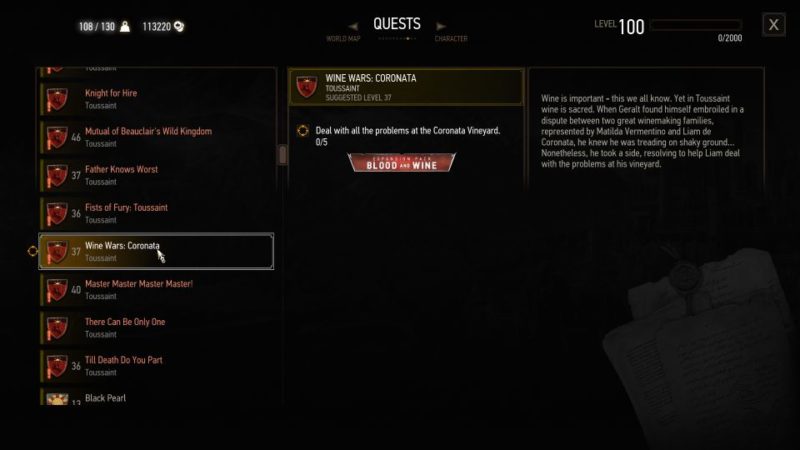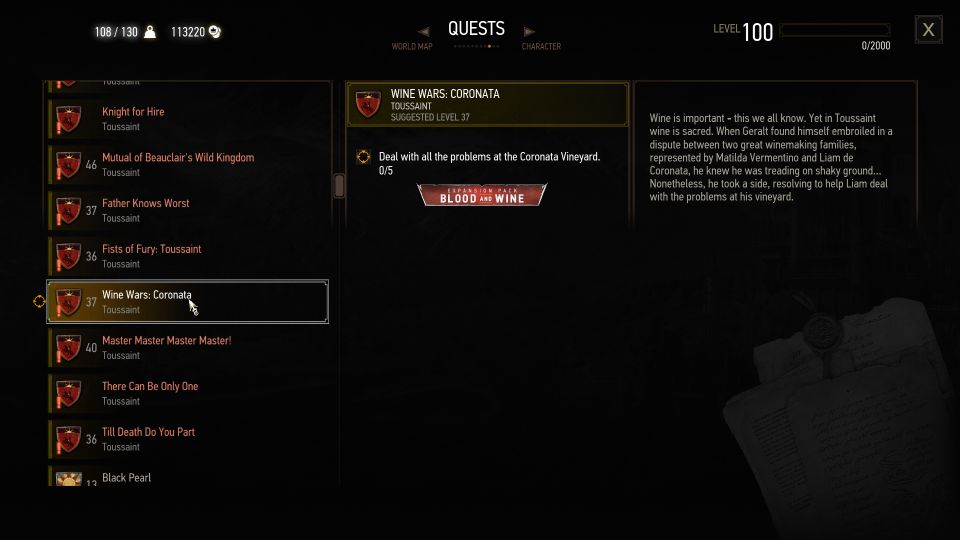 Deal with the problems at the Coronata vineyard
You'll be tasked with five locations where you have to solve the problems.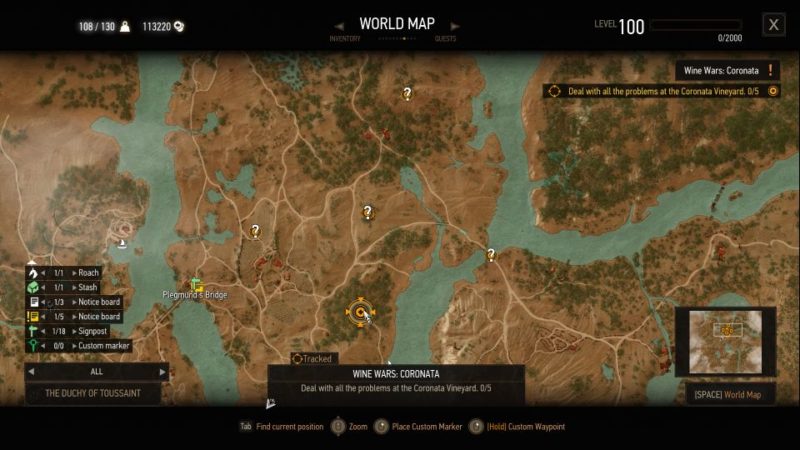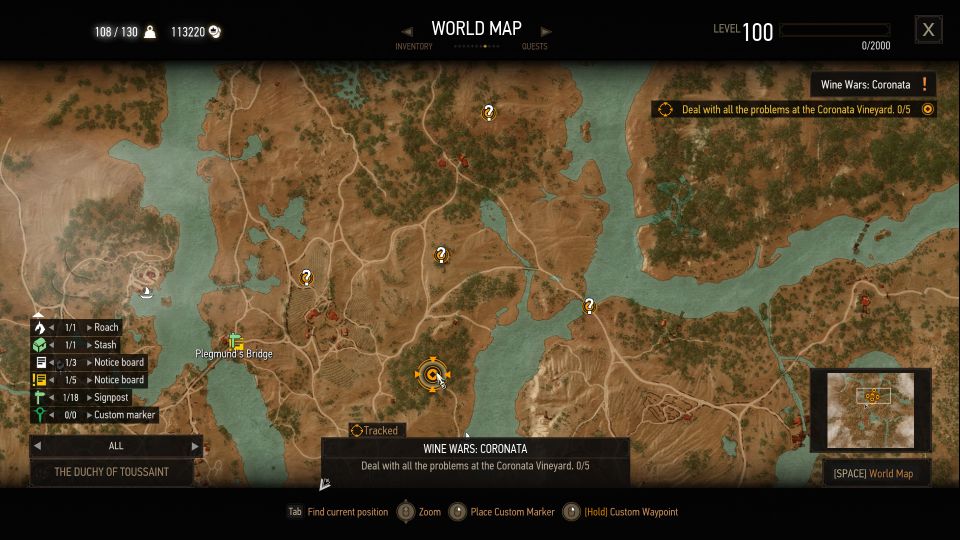 First location
Head to the first location marked on your map.
You'll have to deal with the Archespores.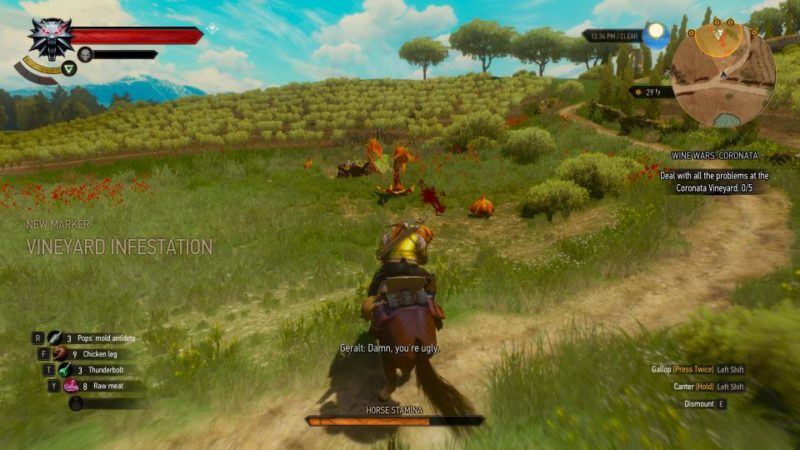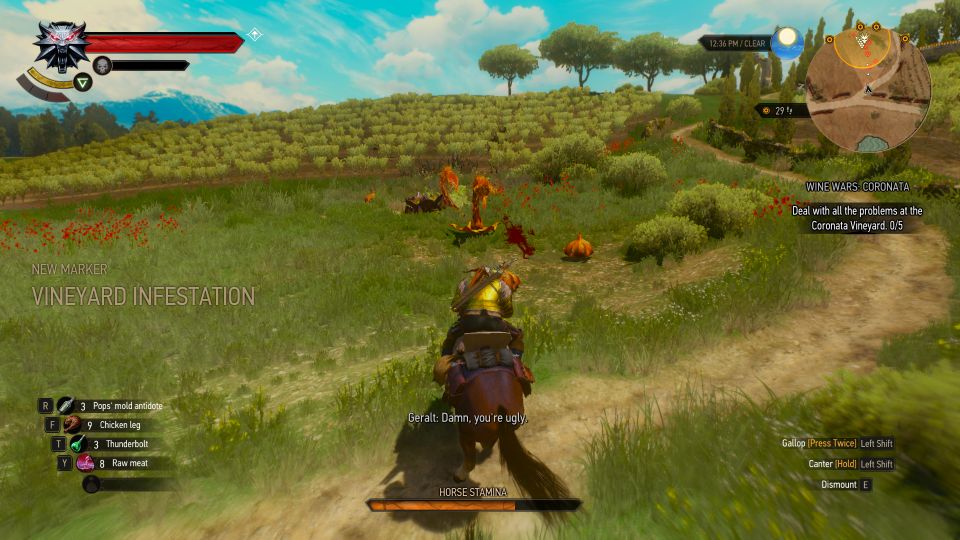 After killing the Archespores, you also need to destroy the nest which requires bombs.
A Samum bomb is sufficient. Enhanced and superior Samums are also fine.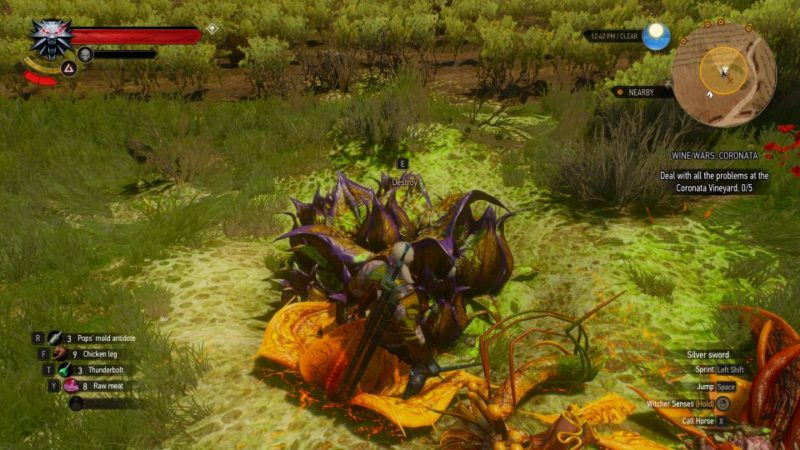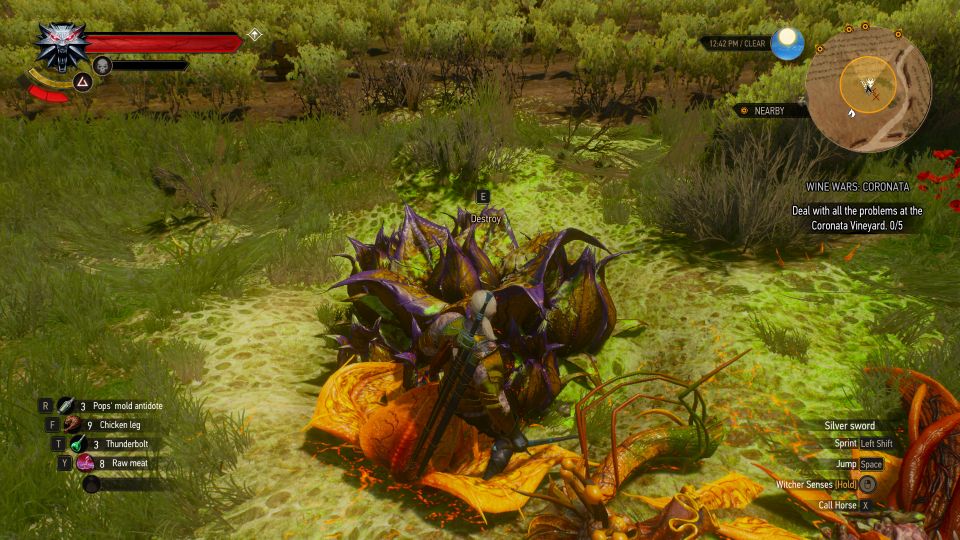 How to craft a Samum bomb
If you don't have a bomb yet, you need Celandine and Saltpeter.
You can get Celandine around the area.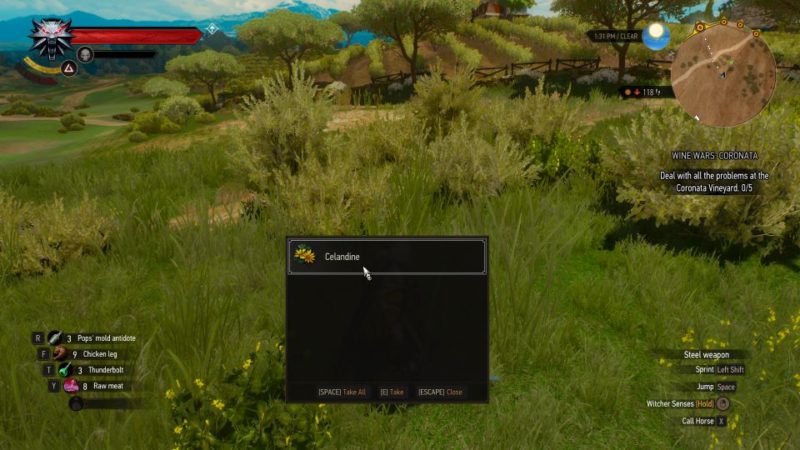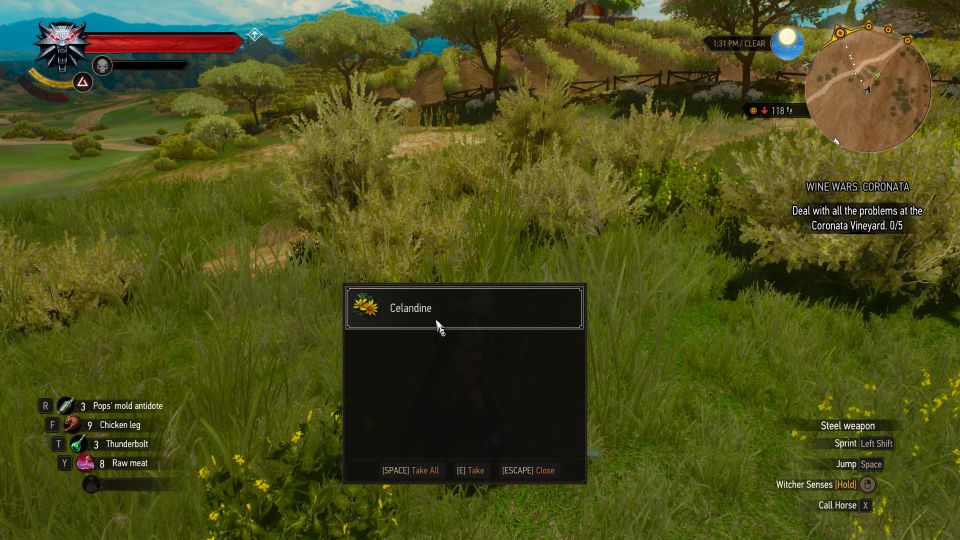 For Saltpeter, if you don't have it in your inventory, you can get them from the alchemy shop in the city.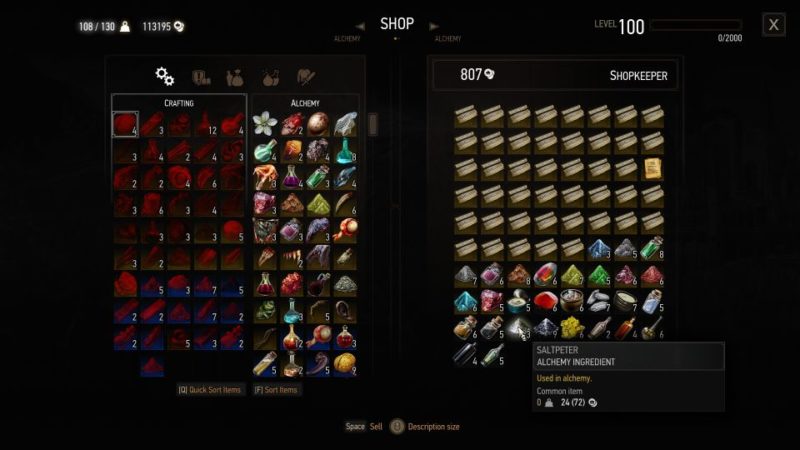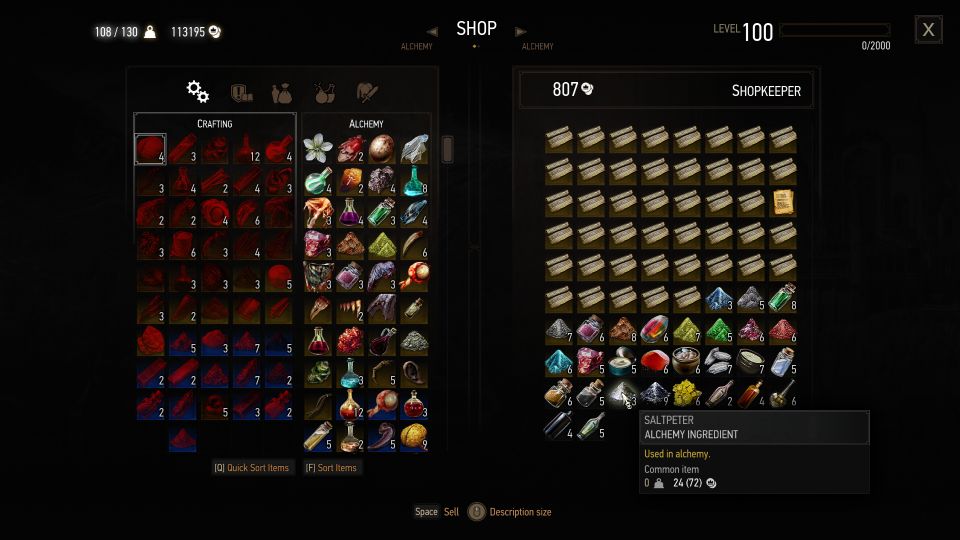 Once you have the ingredients, craft the Samum bomb in your alchemy menu.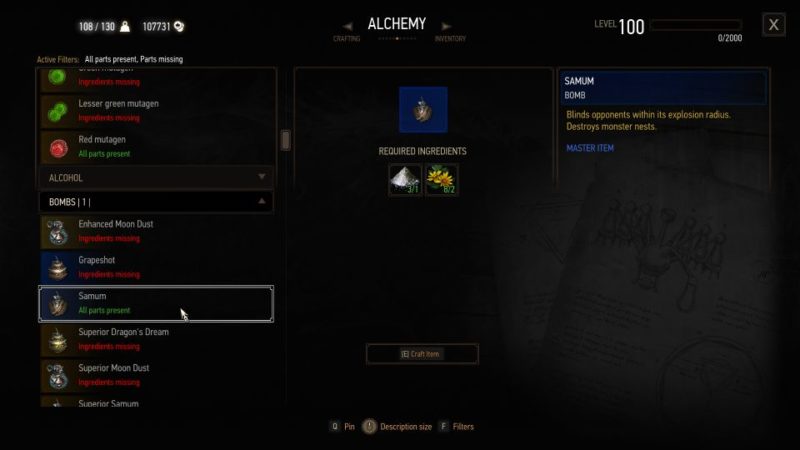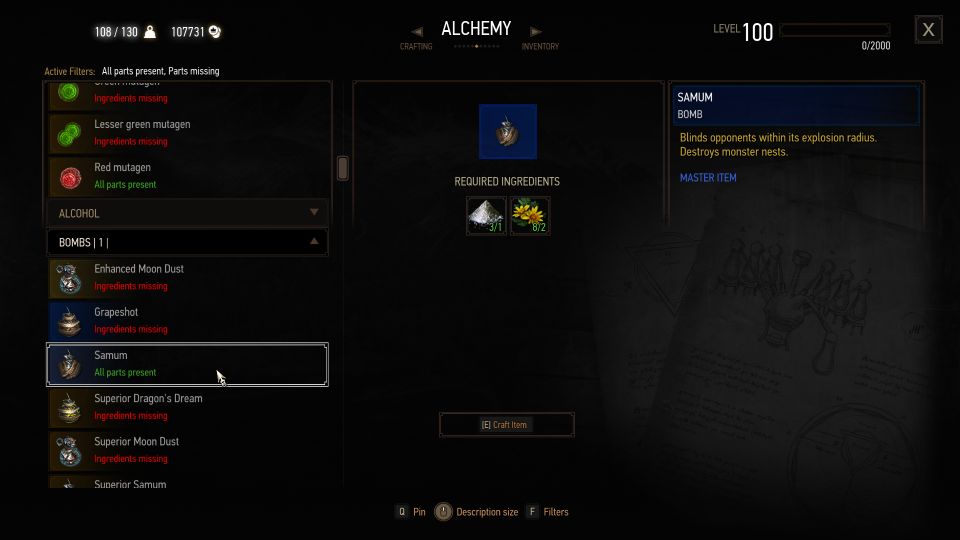 Use the bomb on the nest to destroy it.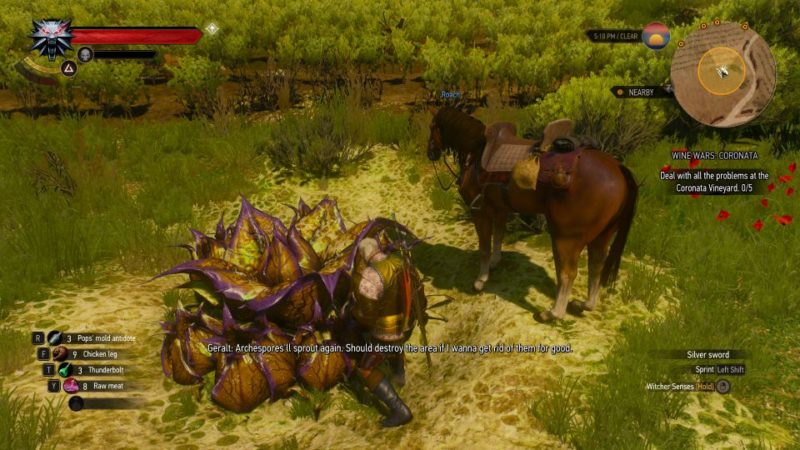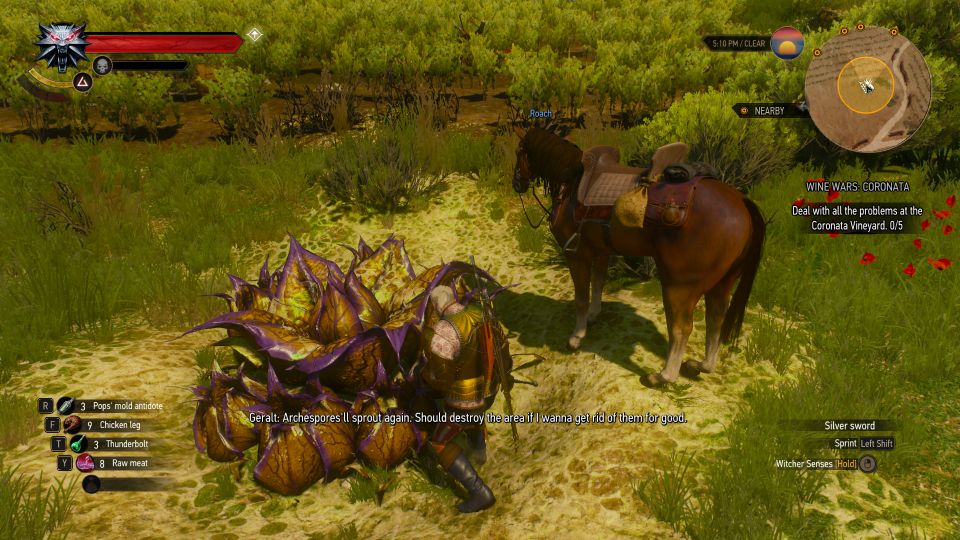 Second location
If you follow the second location marked on the map, you'll come across a camp site with dead bodies.
Kill the Archespores first.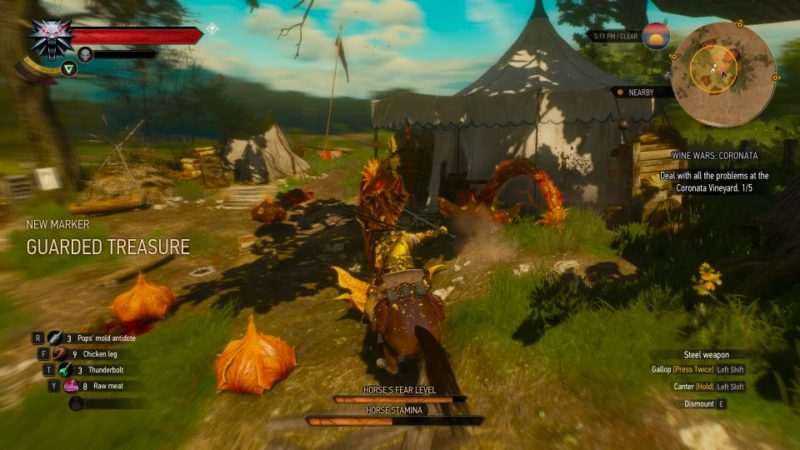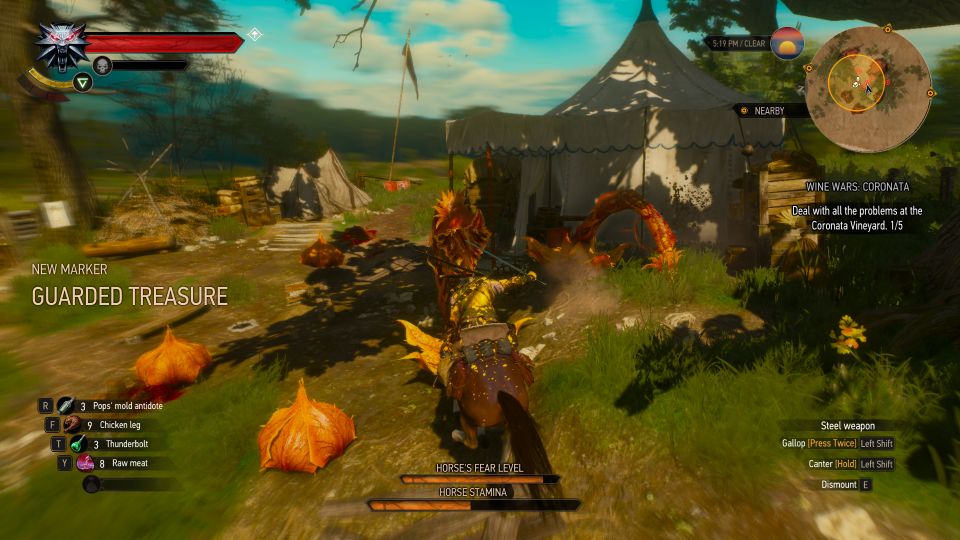 Examine the dead bodies.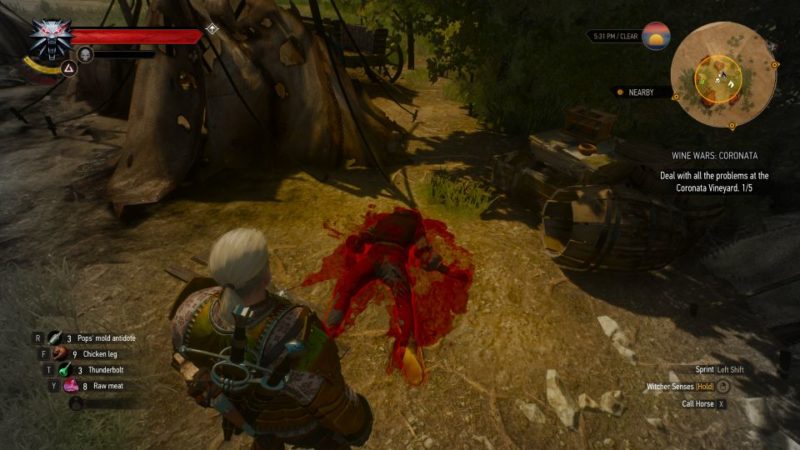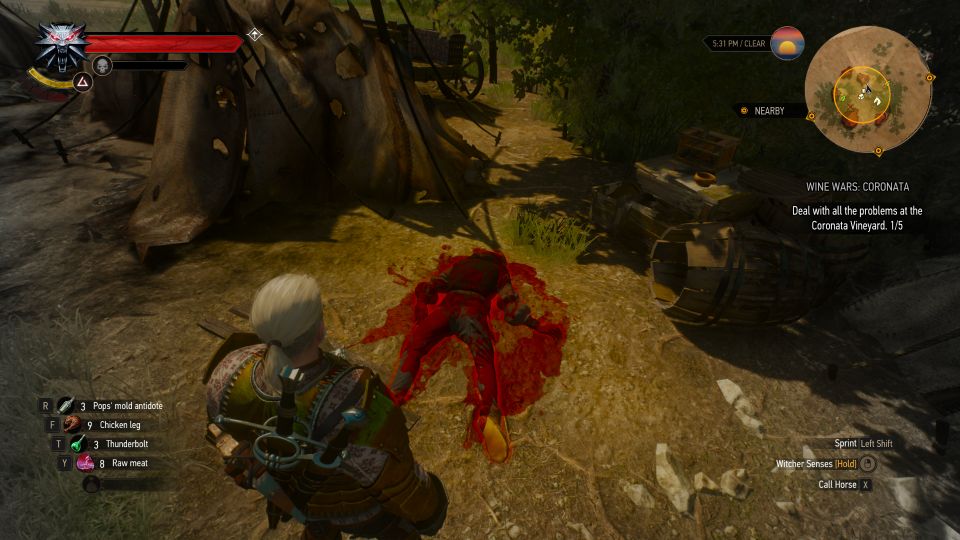 You'll find a letter here which is actually an order to sabotage the vineyard.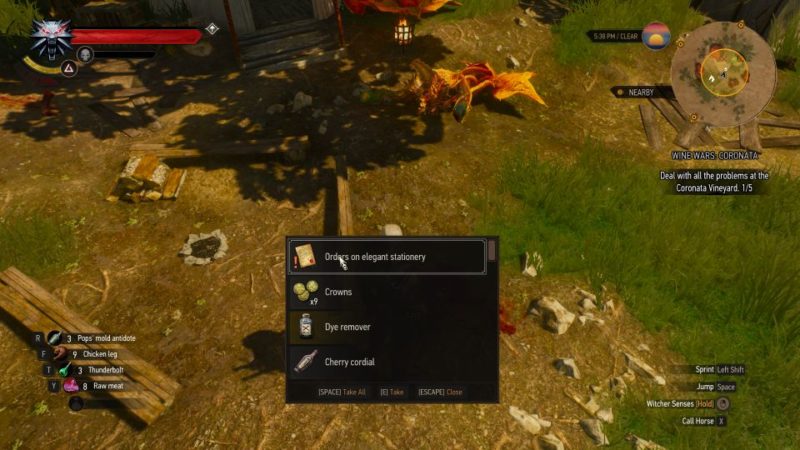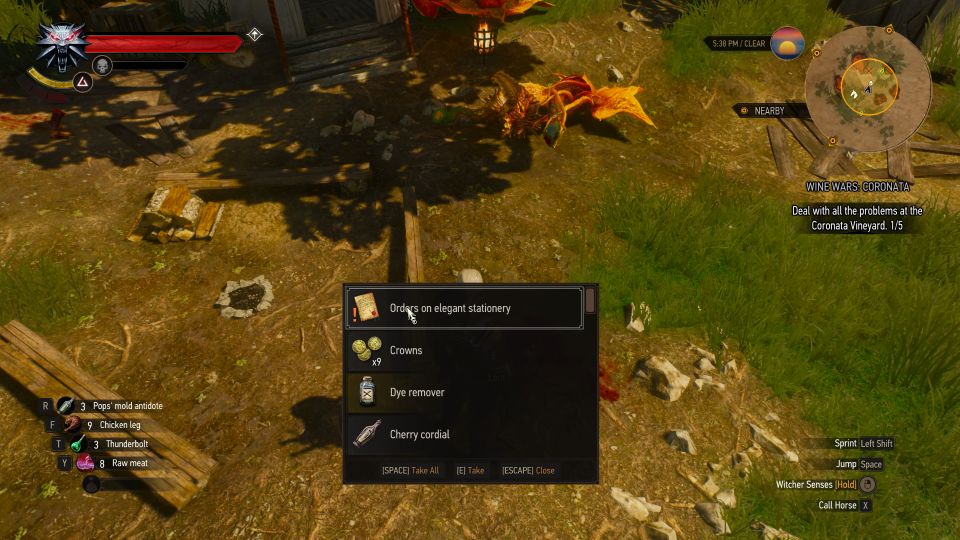 Consult Matilda and Liam or just help Liam
After finding the order, you should consult both Matilda and Liam. This is only possible if you had finished the Vermentino quest.
Otherwise, you can choose to just side with Liam and he'll be the new owner of the vineyard of Belgaard.
The mutually happy ending would be to help both Matilda and Liam and you'll unlock another side quest named Wine Wars: Deus In The Machina.
---
Related articles:
Wine Wars: The Deus In The Machina – Witcher 3 Walkthrough
Envoys, Wineboys: The Witcher 3 Quest Walkthrough
The Man From Cintra: The Witcher 3 Walkthrough And Guide