Tokyu Stay is a popular hotel chain in Tokyo and they have several hotels across Tokyo, including Shinjuku and Shibuya. When I visited Tokyo, I stayed at Tokyo Stay Shinjuku for a couple of days.
Here's a short review of Tokyu Stay in Shinjuku, Tokyo.
Disclaimer: There may be affiliate links.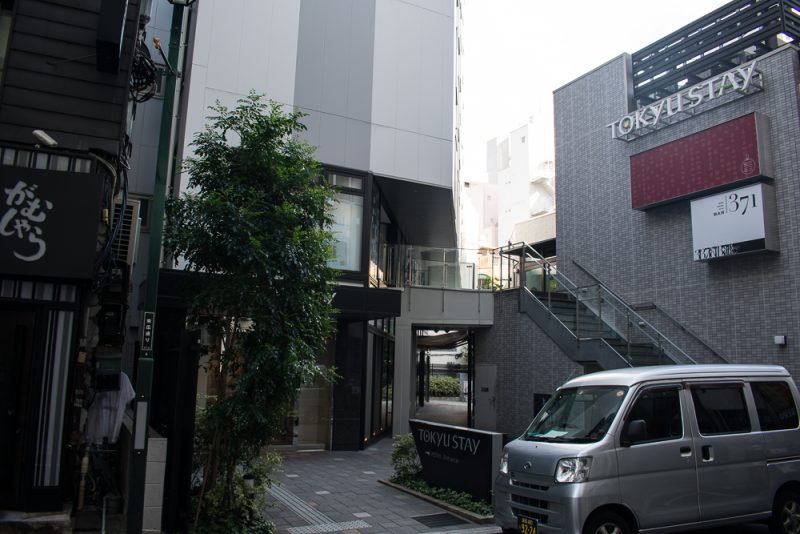 The Tokyu Stay branch in Shinjuku is actually quite hidden and you won't find it on the main road. It's also hard to spot from afar, since the building isn't that tall.
The easiest way to find it is of course to use a navigation app like Waze or Google and follow its instructions. You can also just look for nearby landmarks or shops to pinpoint its location.
Another way to locate it if you're using the subway is to stop at Shinjuku Sanchome station. That station is actually really close to the hotel.
Once you climb up the escalator, just turn left and walk straight until you see a Family Mart. Turn left before the Family Mart and you'll find small roads (back alley).
Once Family Mart is on your right, keep walking and turn left on the first turning. You should be able to see Tokyu Stay right after.
Checking in was easy and if you're a foreigner, you have to show your passports.
By the way, their buffet breakfast is actually at a restaurant outside of the hotel. I think they partnered with the nearby restaurant to offer breakfast.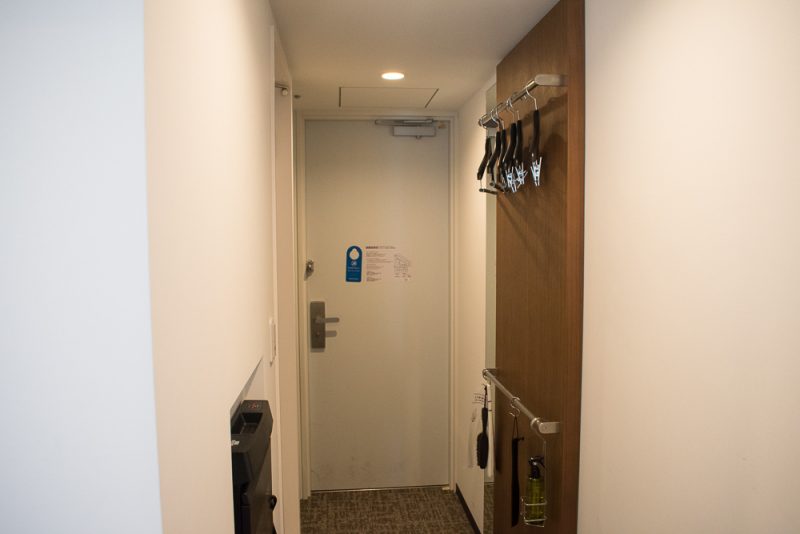 The room for 1 or 2 people is actually quite small, but it's okay considering the price you pay. It's not too expensive and it's a prime location, so it's understandable. Can't compare it with Shiba Park Hotel which is more outskirt.
They provide hangers, combs and so on.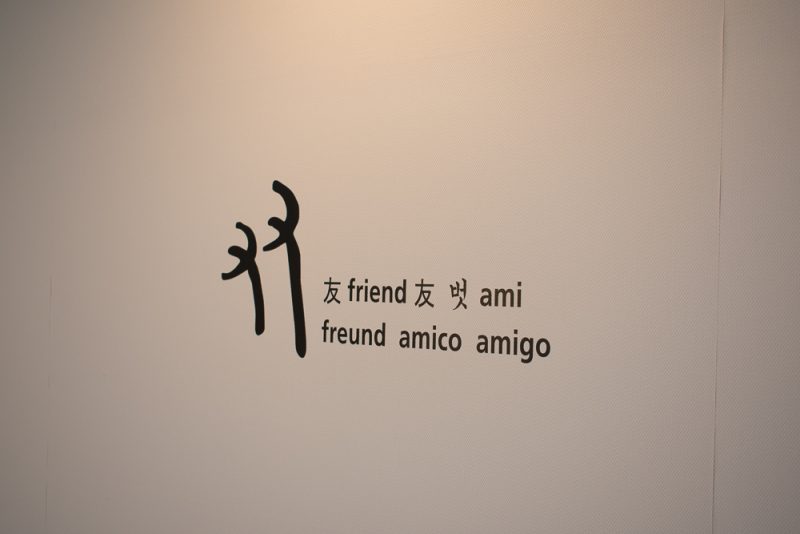 Nicely painted on their wall.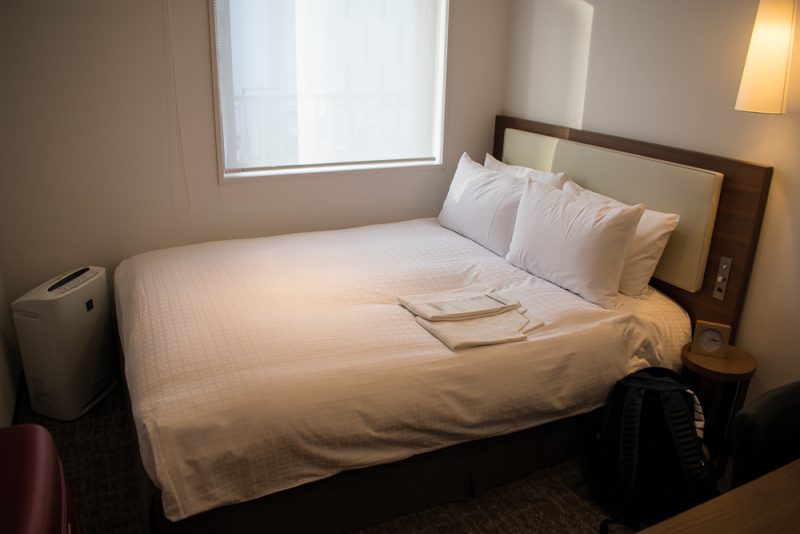 The room's space is pretty much entirely filled by the bed. The bed is big enough for two and the television is right in front of the bed.
There's also a desk right beside it. It's all pretty compact but sufficient for one or two people.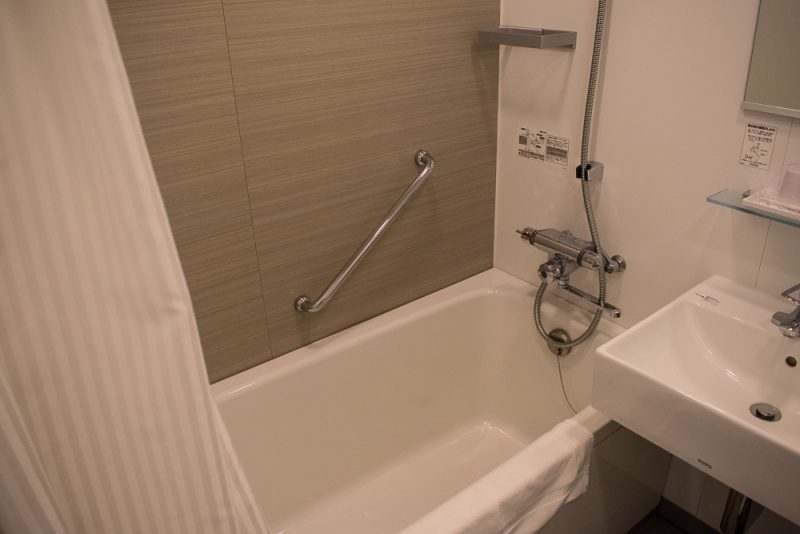 Their shower comes with a bathtub as well. The bathroom is small but still acceptable.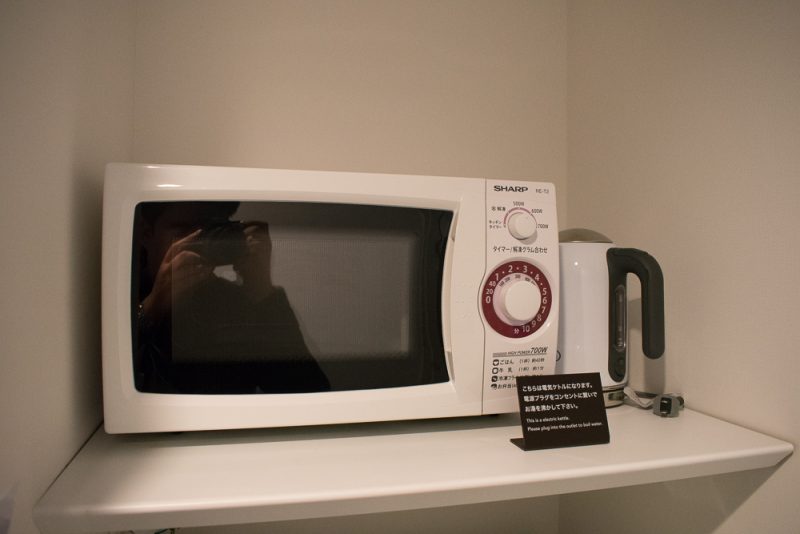 They have a microwave if you need it. There are plenty of convenience stores in Shinjuku and Family Mart is so close to Tokyu Stay.
The cheapest food are in convenience stores, so if you're on a budget, a microwave is suitable.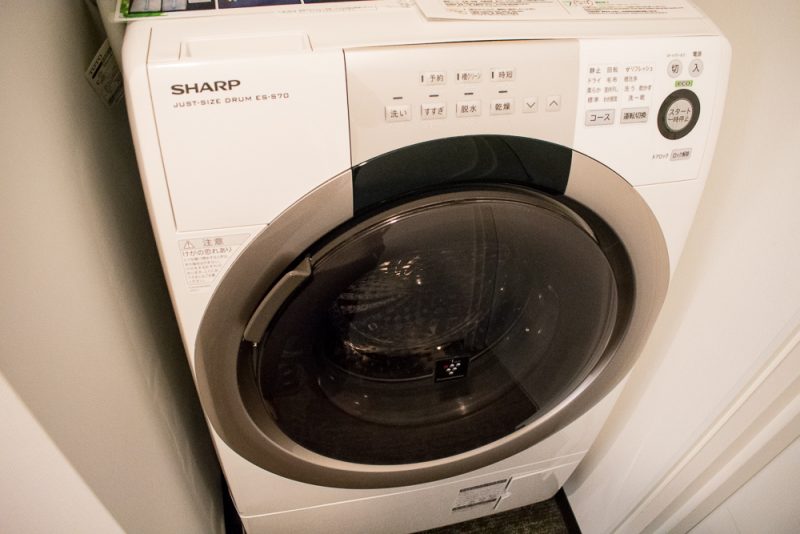 One of the most awesome features in the room might just be the washing machine cum dryer.
You may need this if you want to have less dirty clothes when you travel. Sometimes you may want to reuse some of the dirty clothes to take great photographs later.
This would really come in handy in your travels.
Overall experience in Tokyu Stay Shinjuku
The stay here was quite pleasant and the best thing about it is the location. It's close to the subway and also to many restaurants and convenience stores.
You can also walk for a bit and go to Kabukicho (red light district), Isetan Shinjuku, Uniqlo and many other huge shops.
Furthermore, Shinjuku Gyoen is just located nearby. Gyoen is one of the most beautiful parks in Tokyo so you should at least visit it once.
The staff were also quite friendly and helpful. Feel free to ask them if you have any questions.
If you wish to explore Tokyo city, perhaps this hotel has one of the better locations. The room may be a little small, but you can't ask for much since it's affordable.
Location: 3丁目-7-1 Shinjuku, Tokyo 160-0022, Japan
---
Related articles:
Review Of Acappella Suite Hotel
Hakone Day Trip (Round Course Itinerary)