Sato's Saga is a crew challenge you'll find in the Bounty of Blood DLC of Borderlands 3.
Your task is to find Sato's journals and there are two of them in the Ashfall Peaks area. This guide only covers this area.
Here are the locations of both the journals in Borderlands 3.
First journal location
The first journal is located right after you reached the other side of the broken portal via the breezebloom.
The location is shown in the map below.
If you're reaching here the first time, you may not be able to get it yet.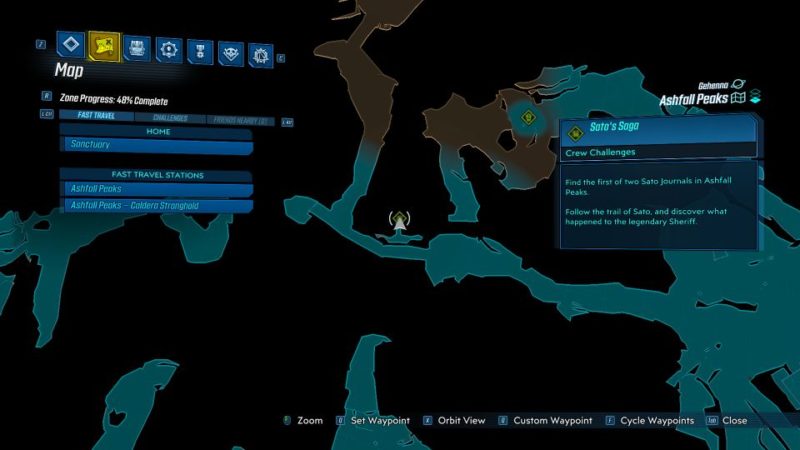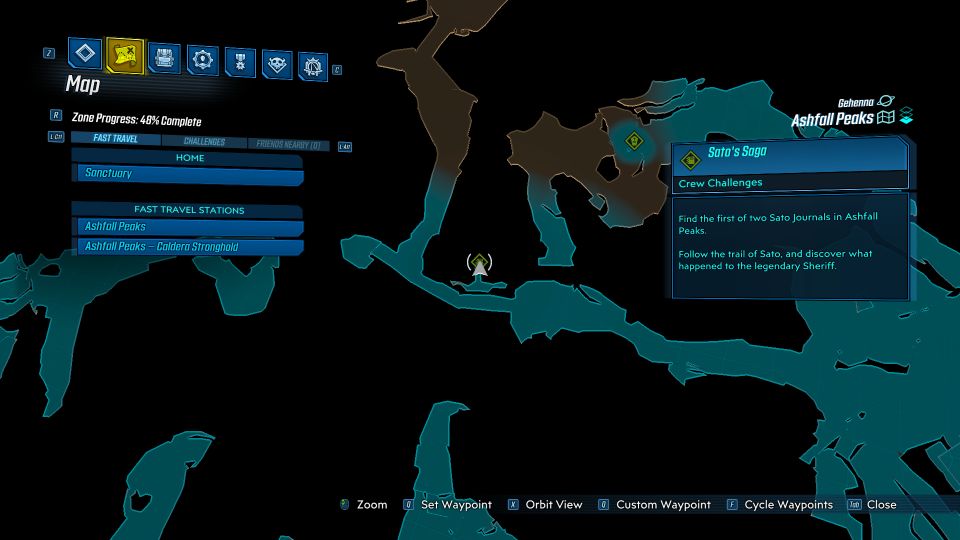 The journal is hidden behind the coresploder (crystals).
You'll need the tech knuckles to break open the crystals and you'll only get it once you meet Titus later on.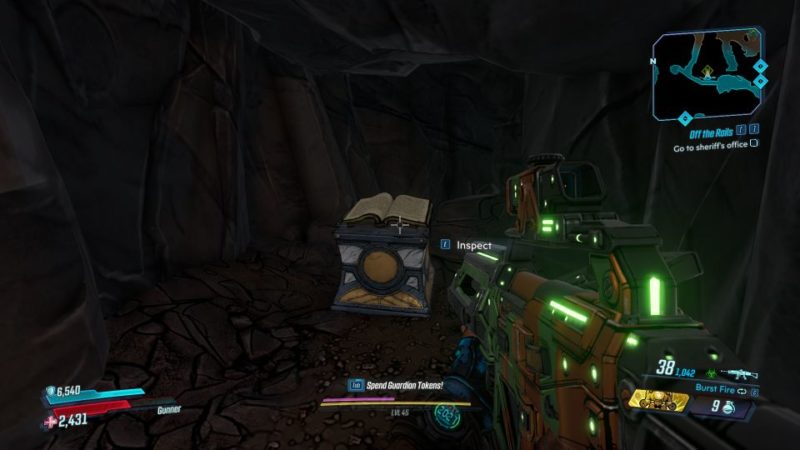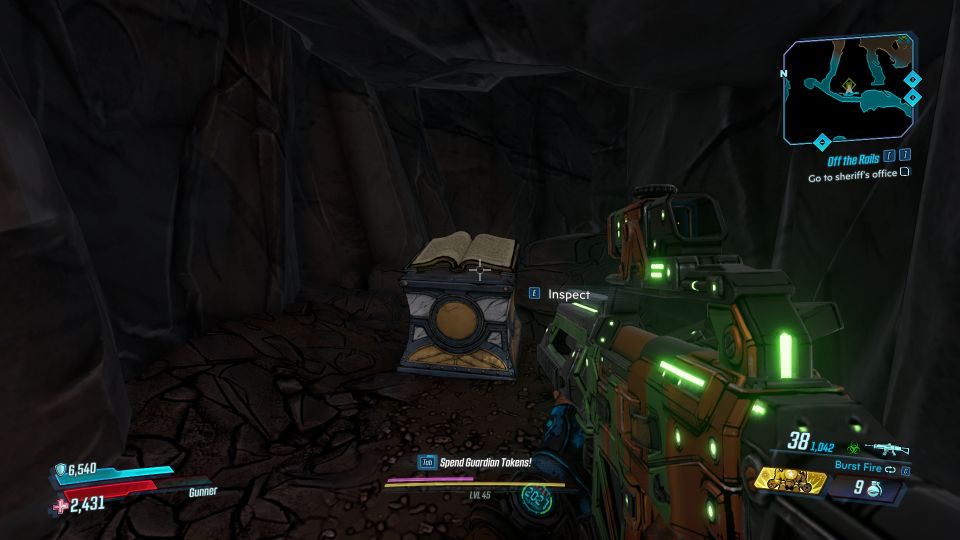 Second journal location
The second journal is located in the big open area right before you enter the bathhouse.
Its exact location is shown below, marked by the player location.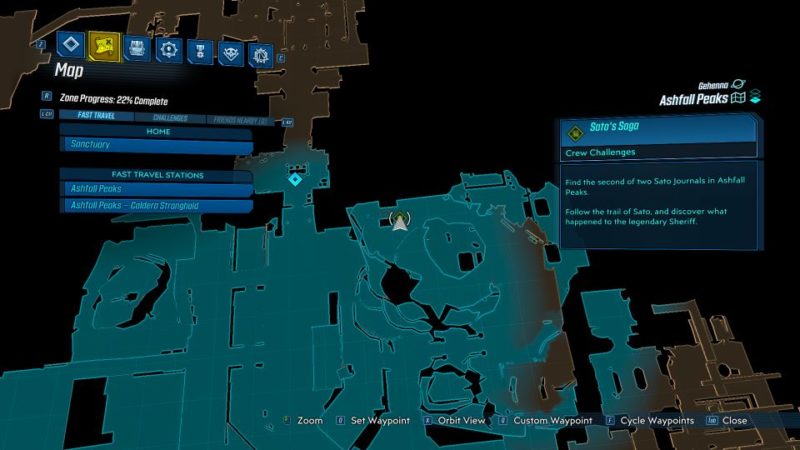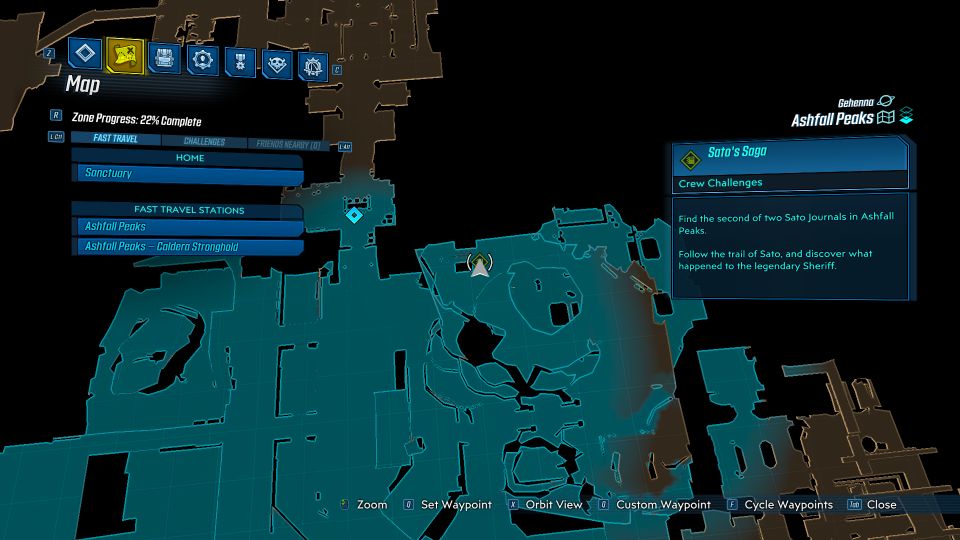 The journal is at the upper platform so you'll need to climb up to see it.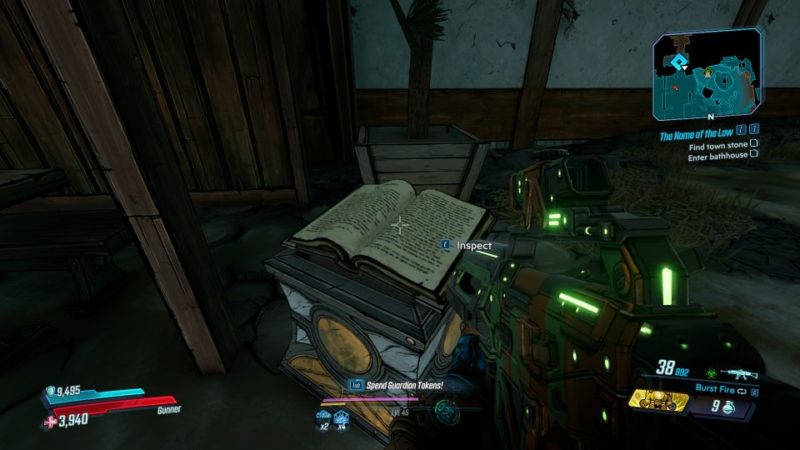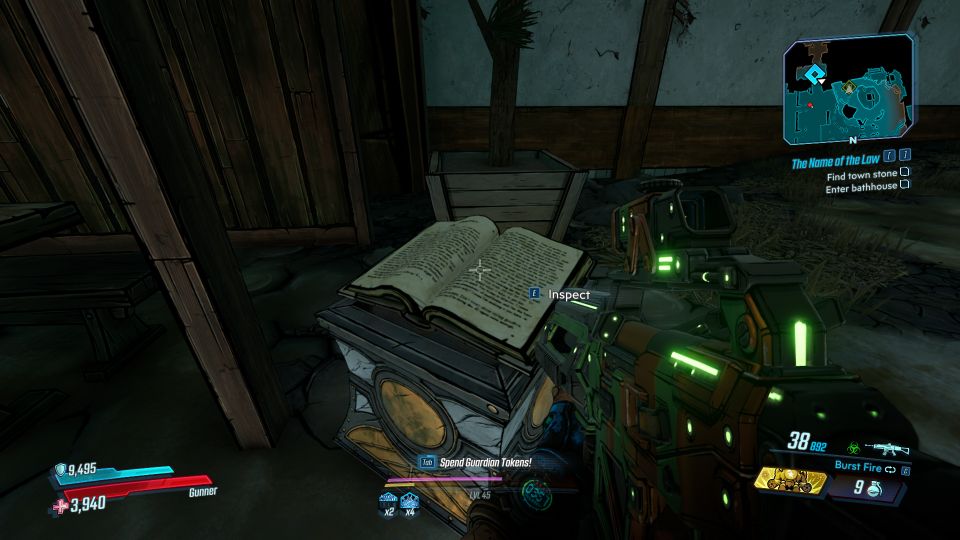 ---
Related articles:
Devil Rustlers: Borderlands 3 Bounty Of Blood Walkthrough
Money Back Guarantee: Borderlands 3 Bounty Of Blood Walkthrough
Good Prospects Crew Challenge: Borderlands 3 Bounty Of Blood Guide
The Legend Of McSmugger: Borderlands 3 Bounty Of Blood DLC Guide