Devil Rustlers is a side mission in the DLC Bounty of Blood in Borderlands 3.
Your task is to clear the farm from rustlers and help free the devils from their cages.
Here's a walkthrough of Devil Rustlers in Borderlands 3.
To begin the mission, head to the NPC marked on the map below.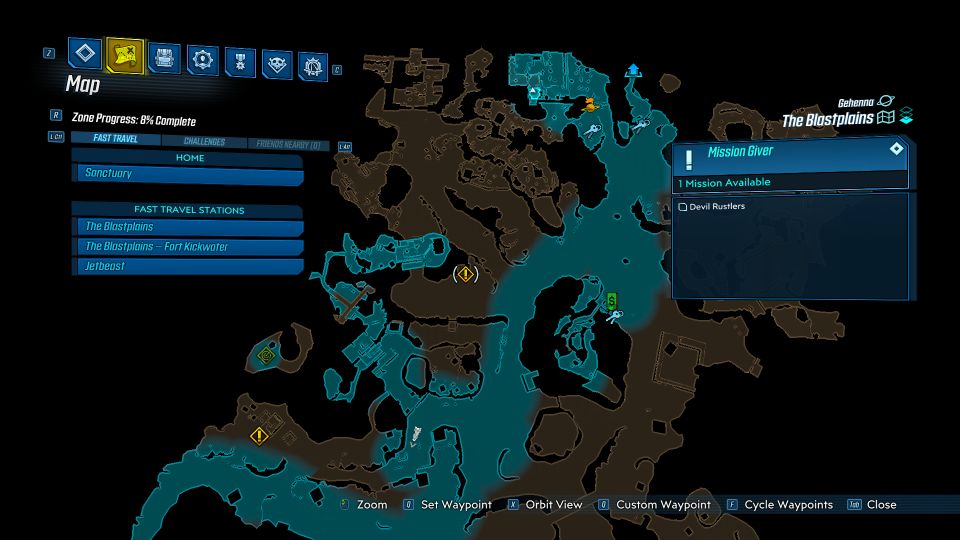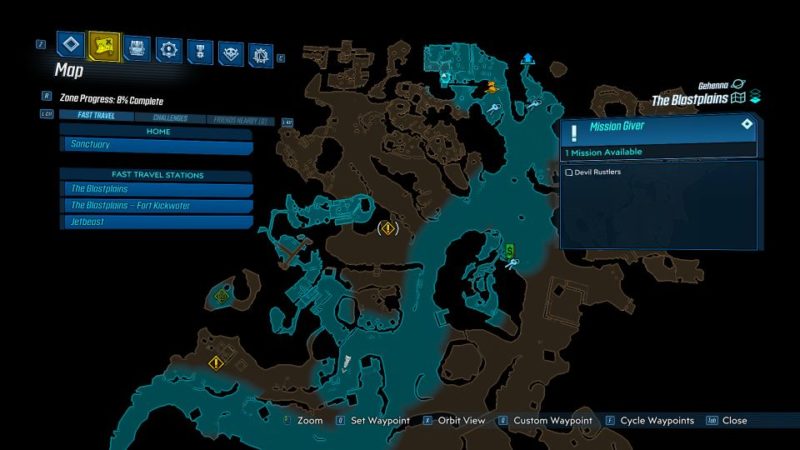 The mission poster is on the wall.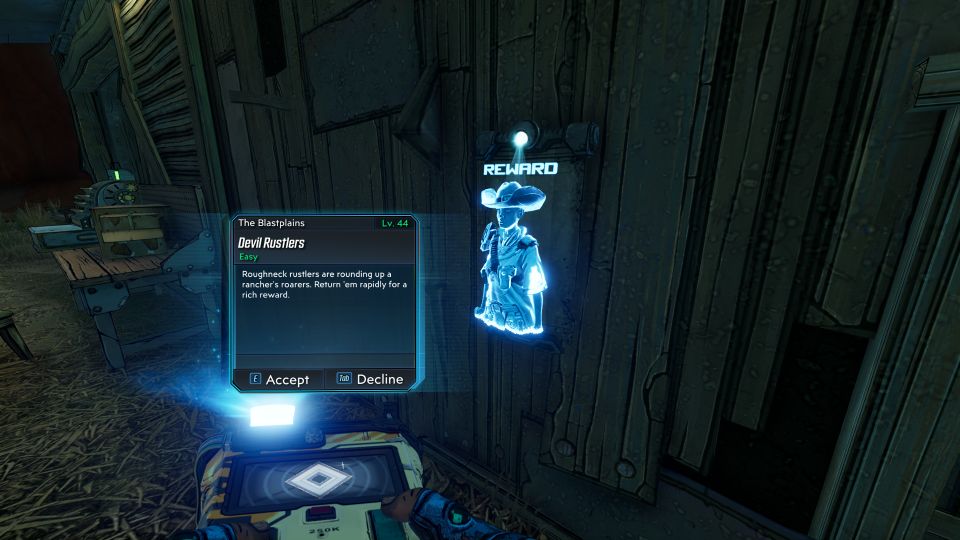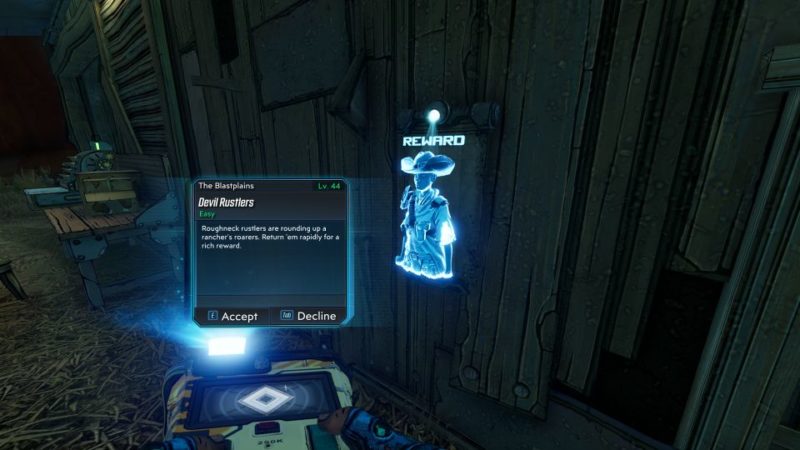 Clear ranch of rustlers
Head to the marked area on the map to clear the area of rustlers.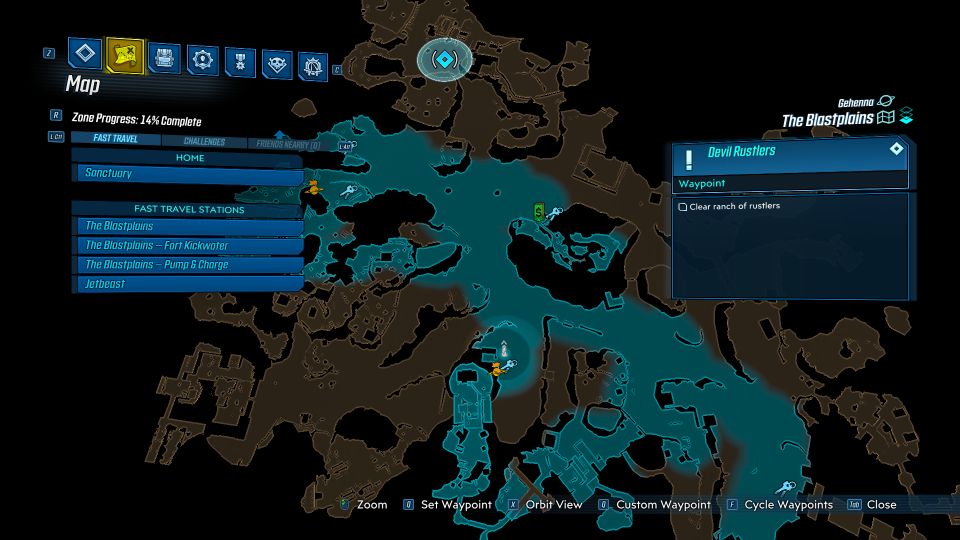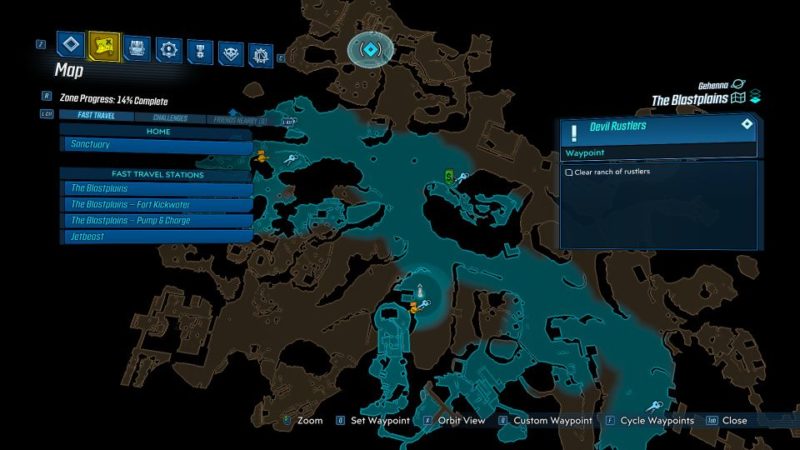 You will see this entrance here.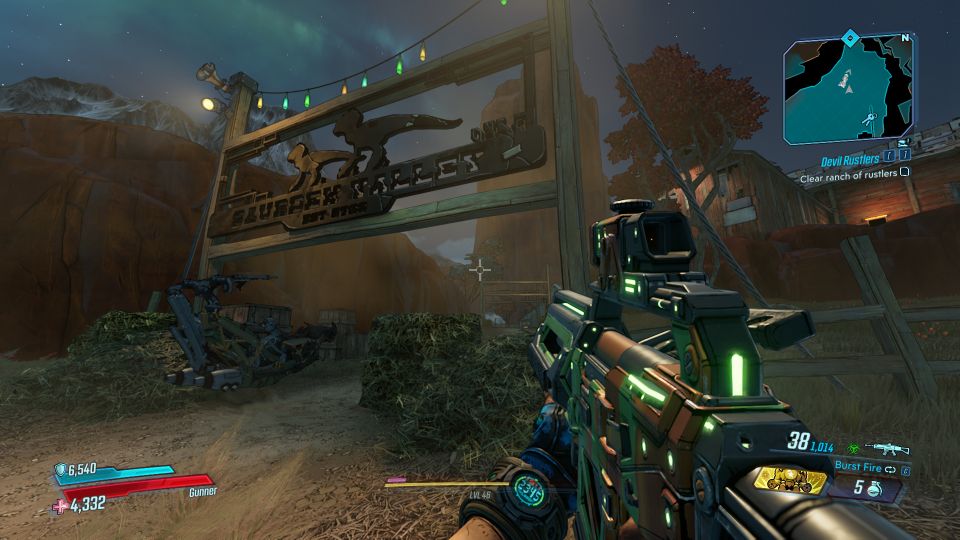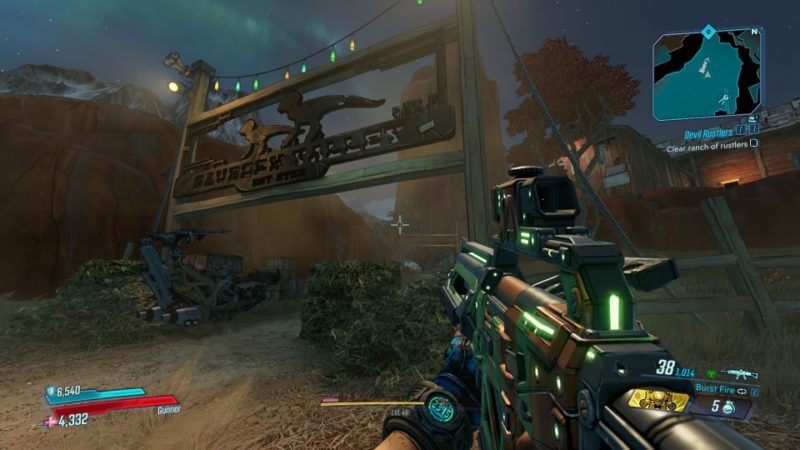 As usual, just kill all of the enemies inside.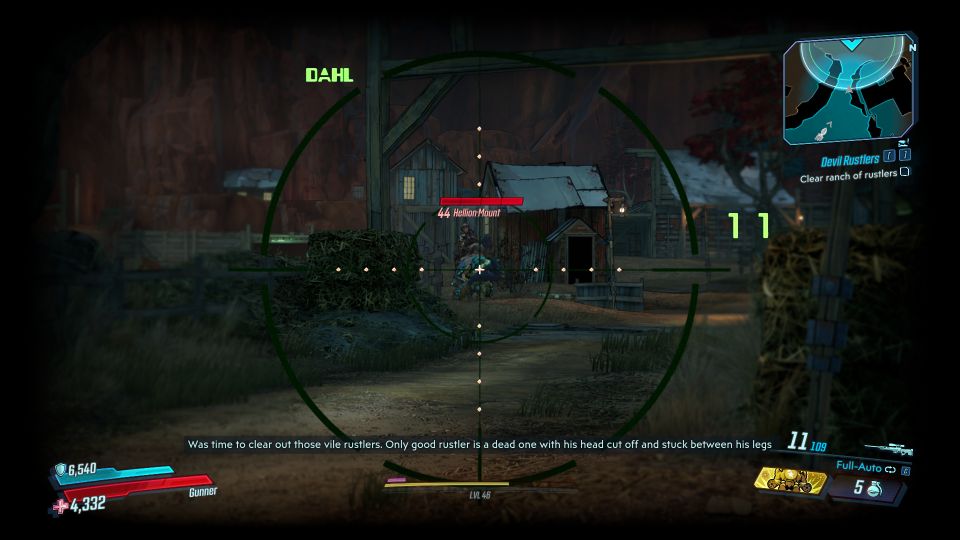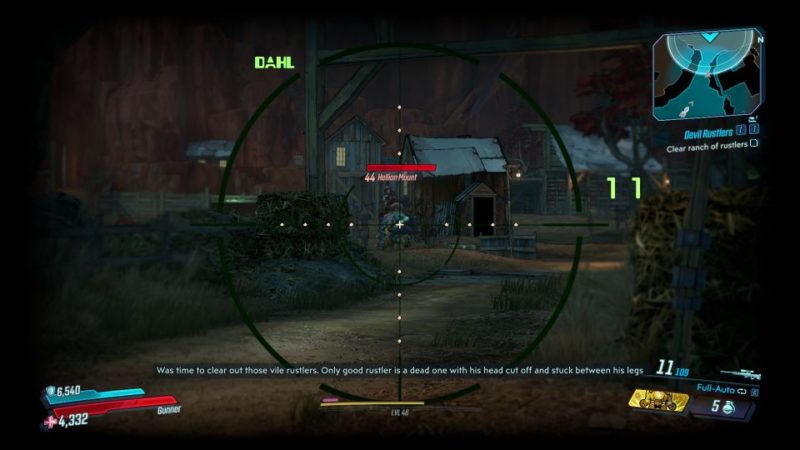 Help Rancher Margot
After killing the rustlers, enter the building to find Rancher Margot. She's the one in the wheelchair.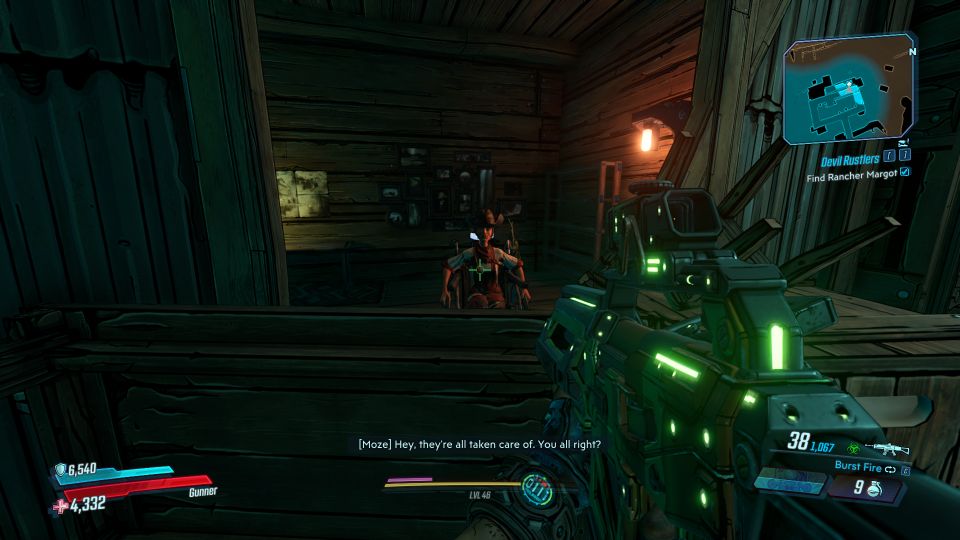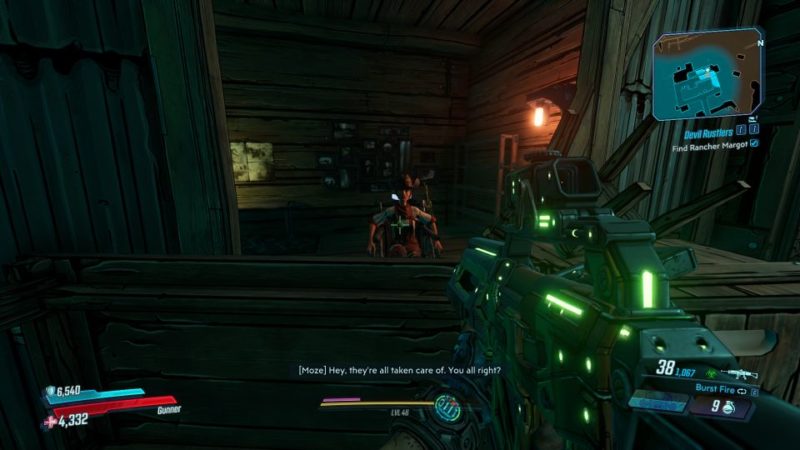 To get her out, shoot the barricade.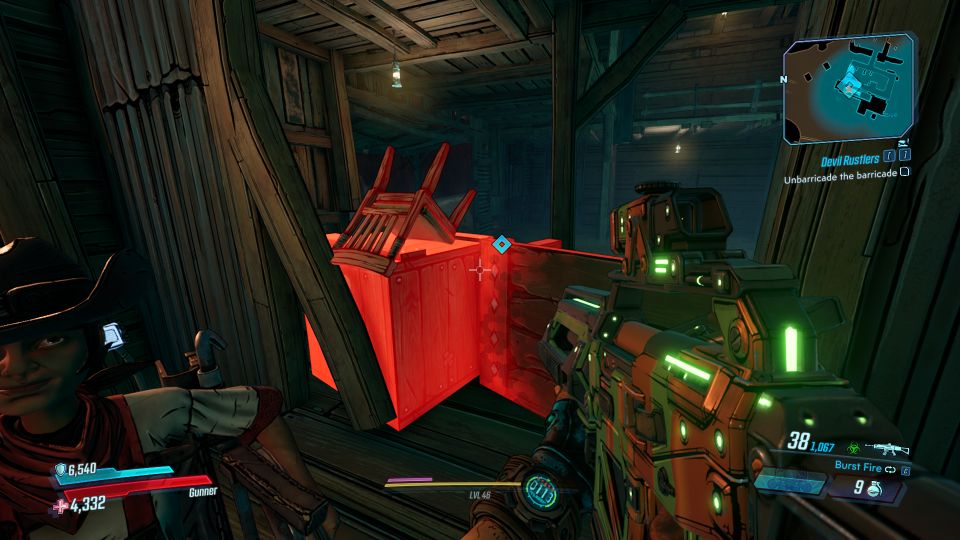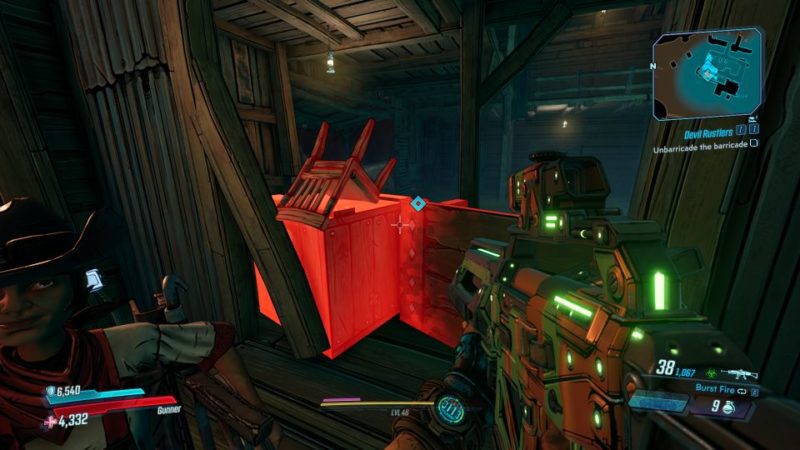 Follow the rustler's trail
You'll then be required to clear the rustler's camp by first following their trail. Just head to the marked area on the map.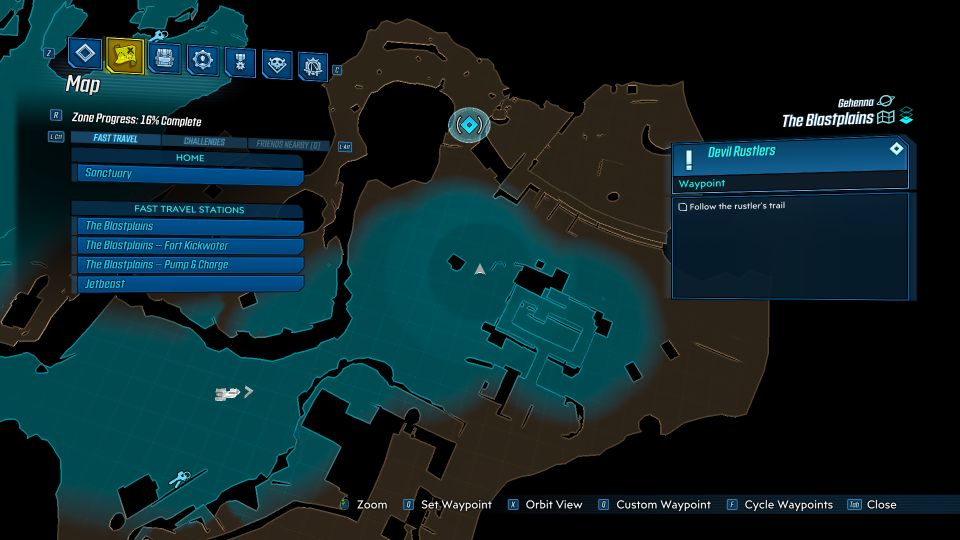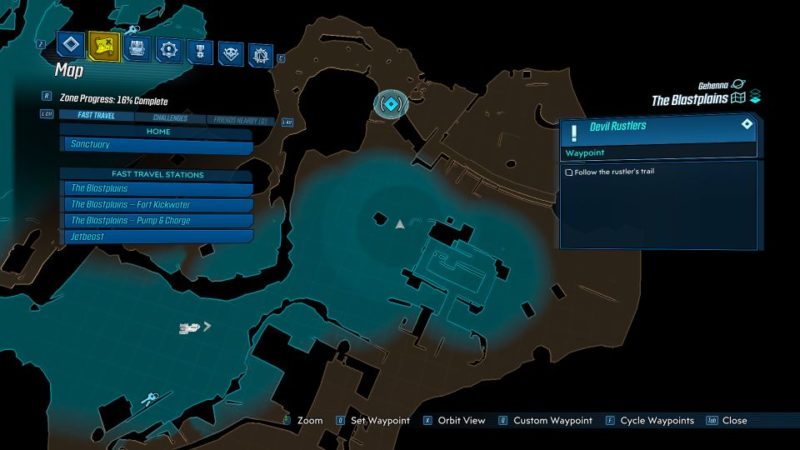 Take out all the riders and the Hellion mounts.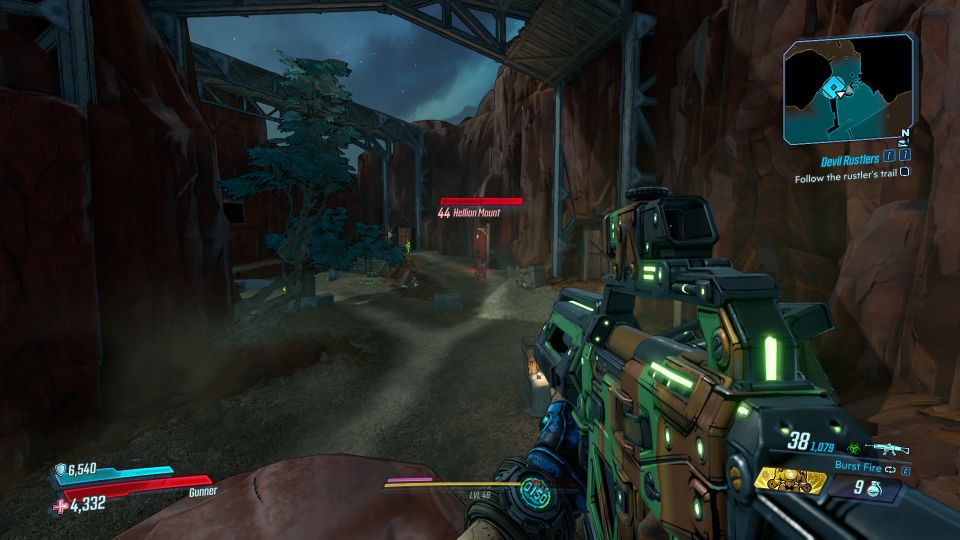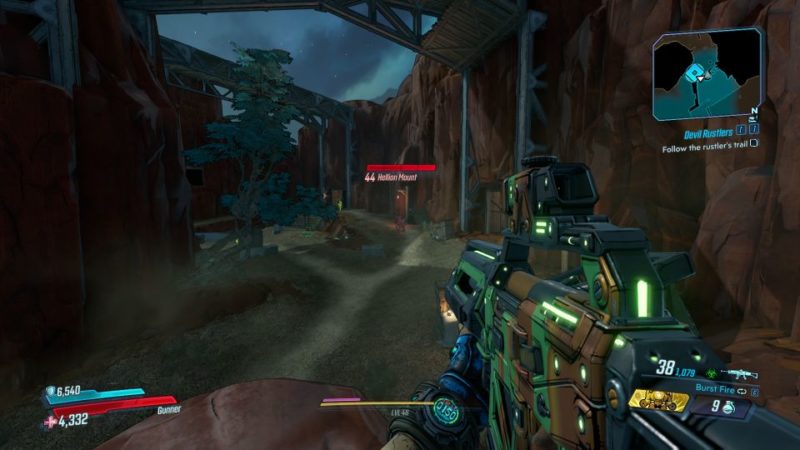 You will then reach the campsite at the top. Secure the area first.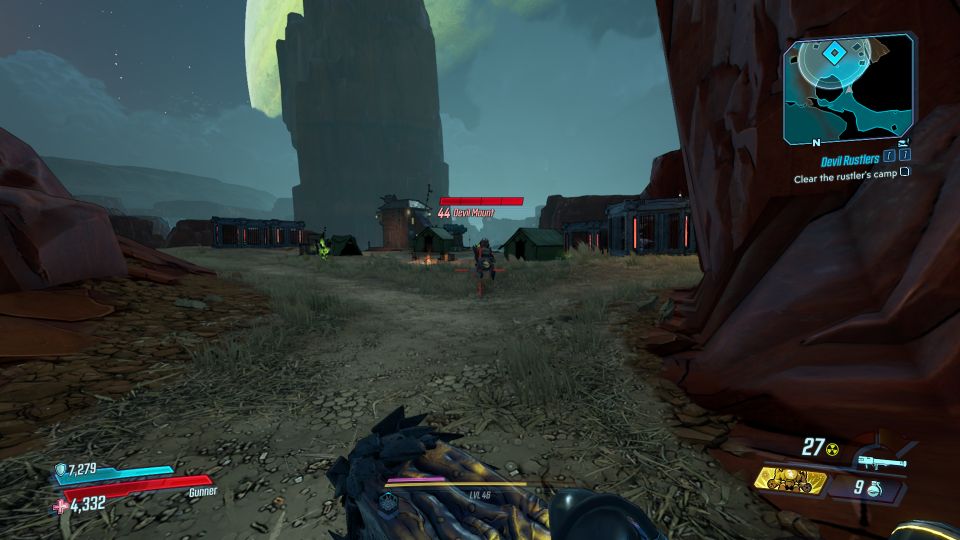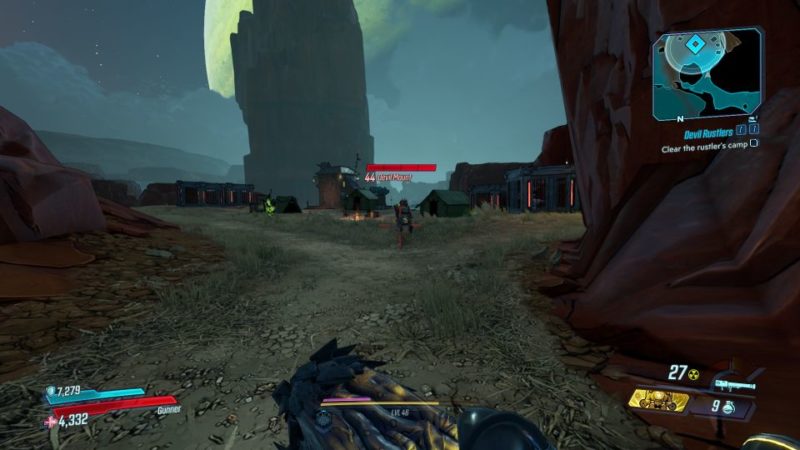 Free devils
After you're done, release the devils from the cages.
Shoot at the locks to do so.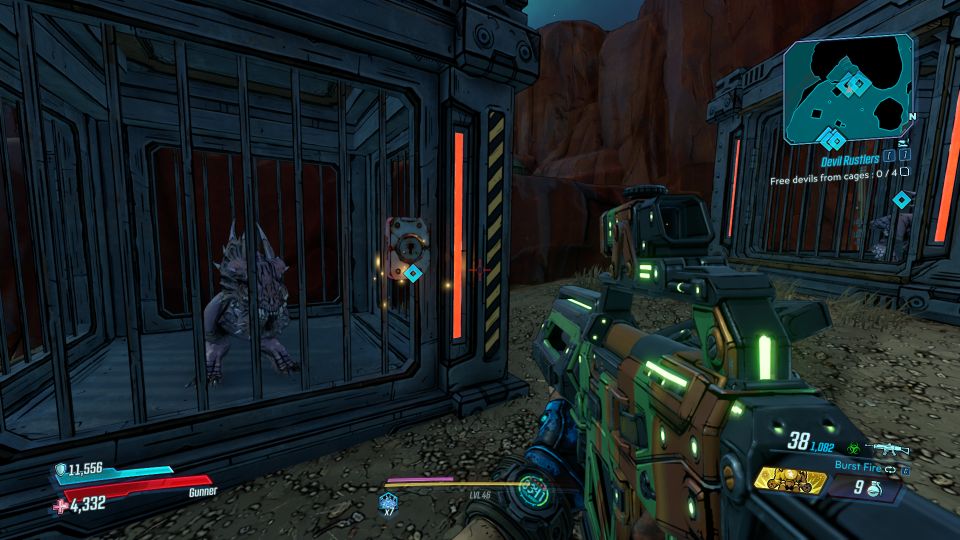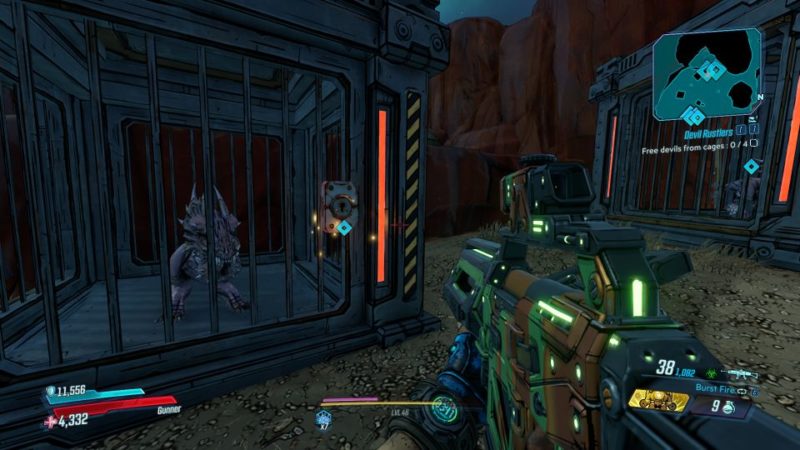 Once you're done, head back to Margot to complete the mission.
You will unlock new parts for your vehicle Jetbeast.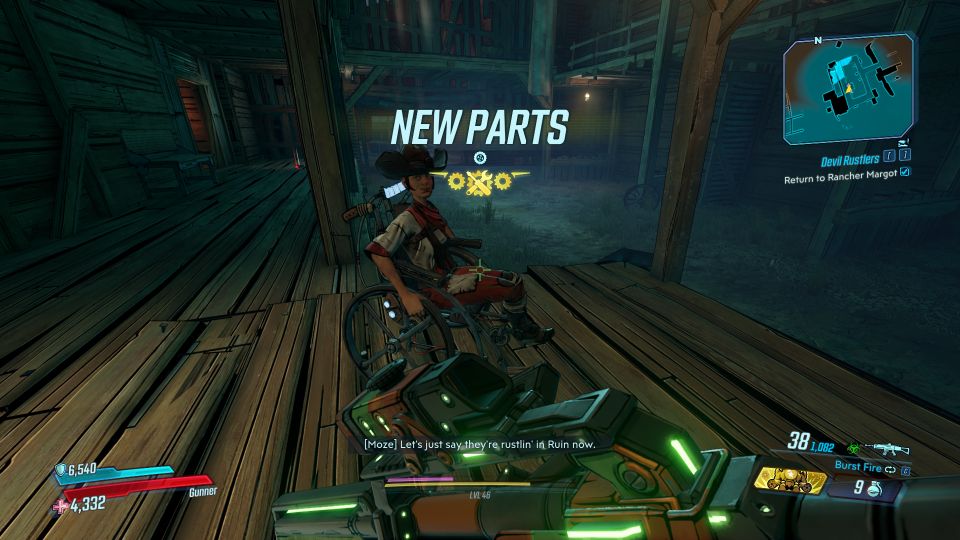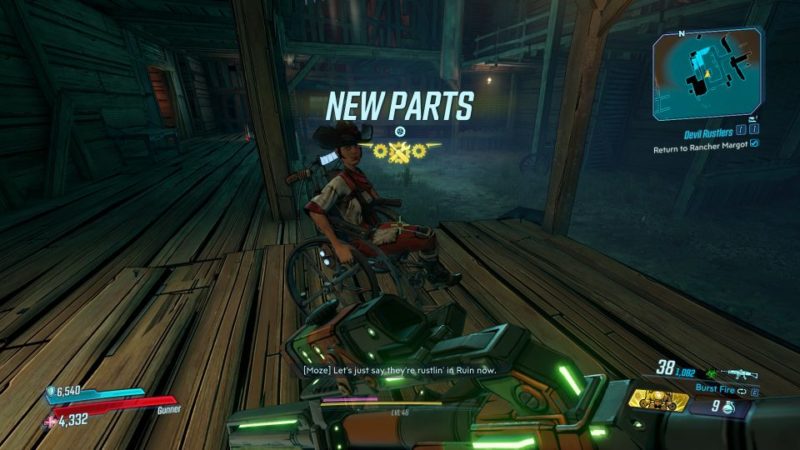 You will also earn some cash from the mission.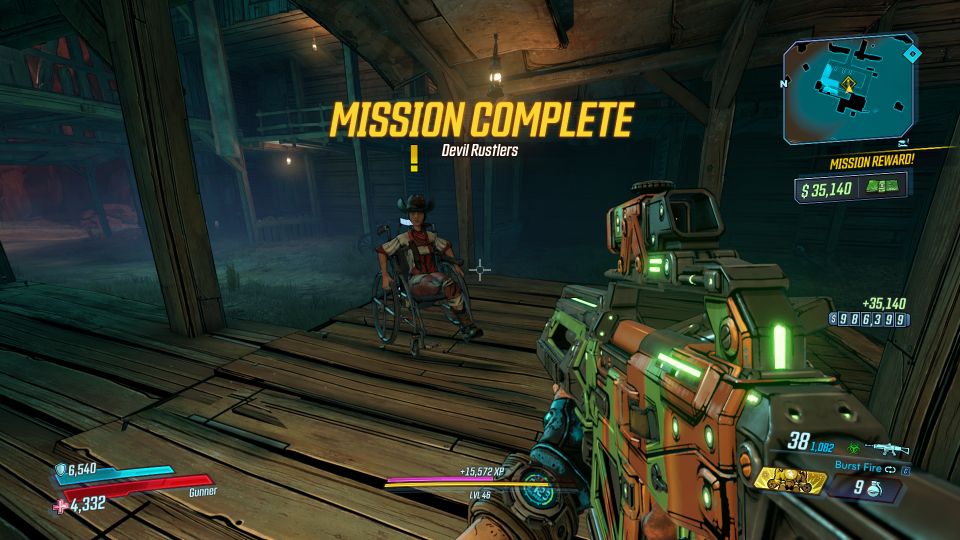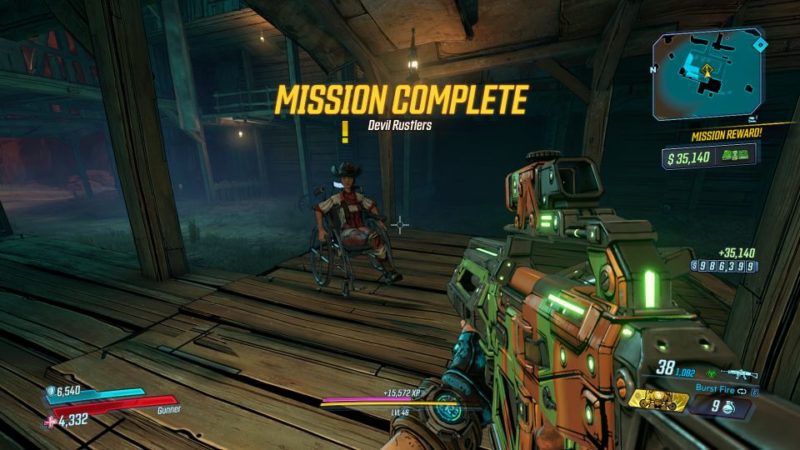 ---
Related articles:
Miracle Elixir Fixer: Borderlands 3 Bounty Of Blood Walkthrough
Saurdew Valley: Borderlands 3 Bounty Of Blood Walkthrough
Money Back Guarantee: Borderlands 3 Bounty Of Blood Walkthrough
Sato's Saga (Ashfall Peaks) – Borderlands 3 Bounty Of Blood Guide
Good Prospects Crew Challenge: Borderlands 3 Bounty Of Blood Guide