Good Prospects is a crew challenge found in the DLC Bounty of Blood in Borderlands 3.
Your task is to find the hidden treasure in Ashfall Peaks, located inside a building.
Here's how you can enter the building to complete the Good Prospects challenge in Borderlands 3.
To begin, head to the location marked on the map below.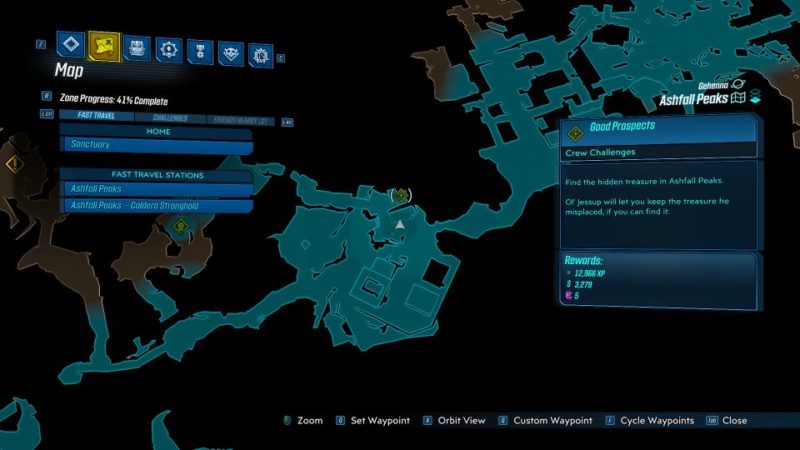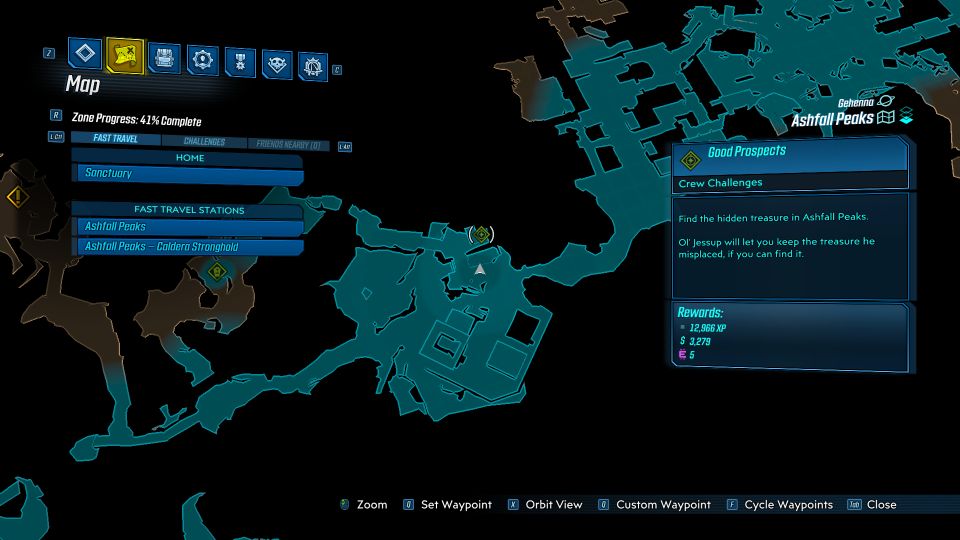 Destroy the coresploder
The first thing to do is to destroy the coresploder (crystal thingy) holding the waterwheel.
Once it's gone, the waterwheel will start moving again.
To get the knuckles to melee the coresploder, you'll need to get it from Titus first, which is part of the main mission.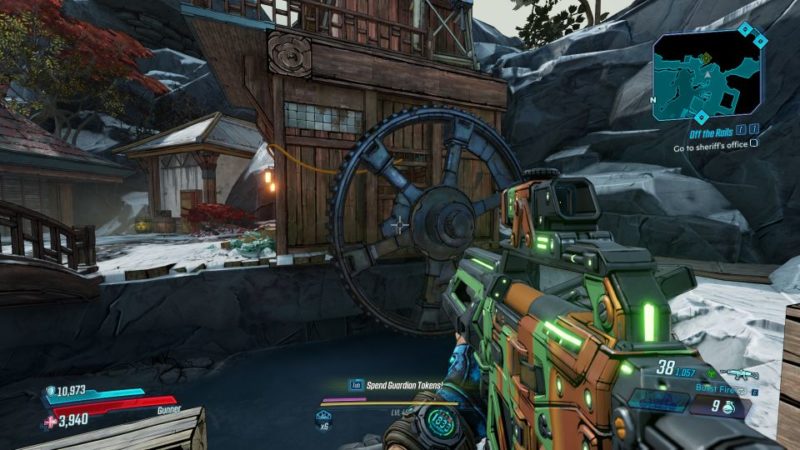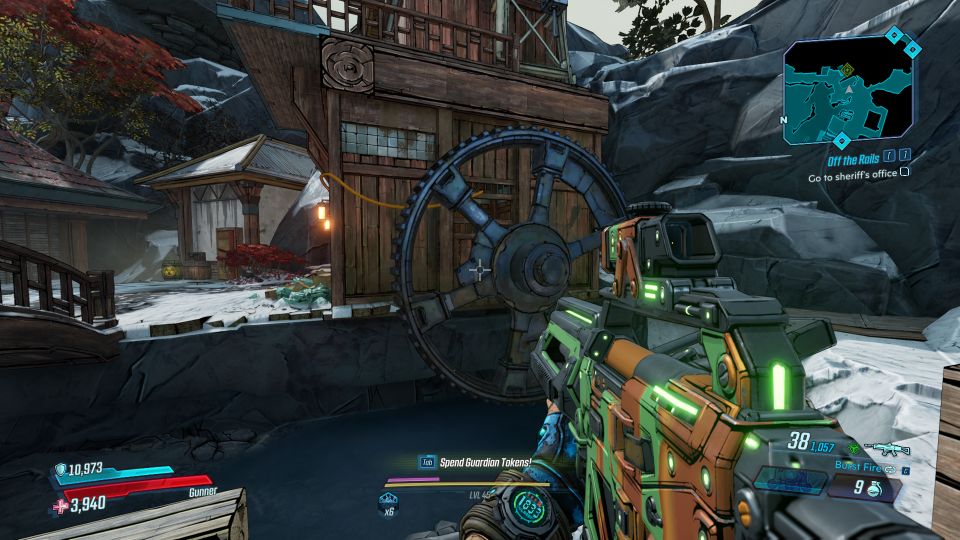 Shoot the target
Once the wheel is moving, you should be able to see a target inside the building through the wheel.
Shoot the target to open the front door.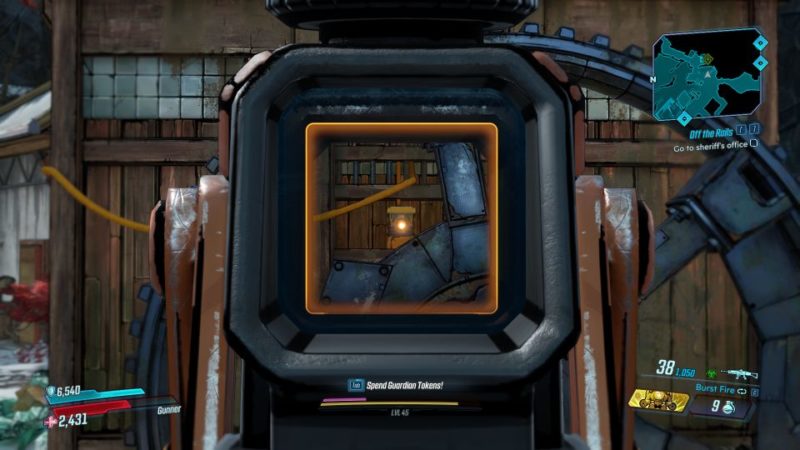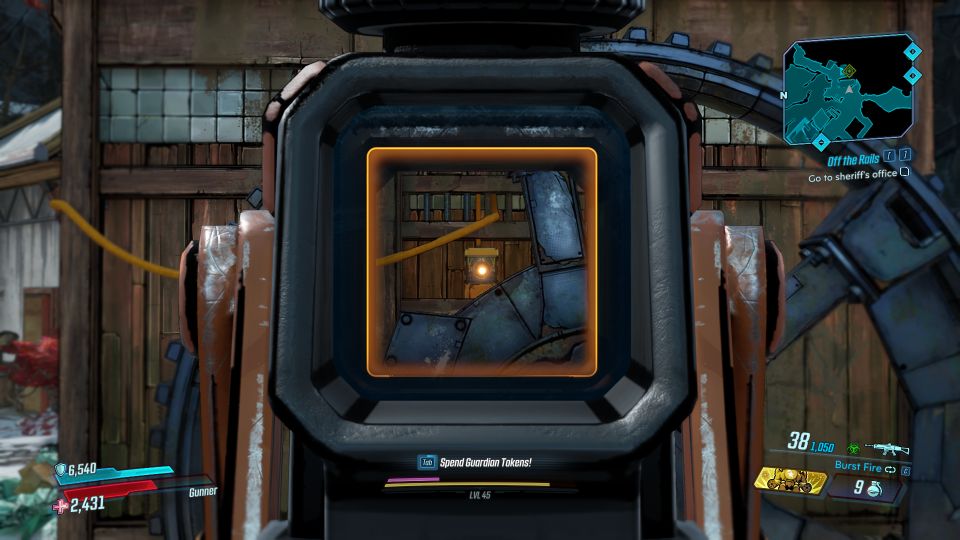 Loot the treasure
Just enter the building and loot the treasure to complete this crew challenge.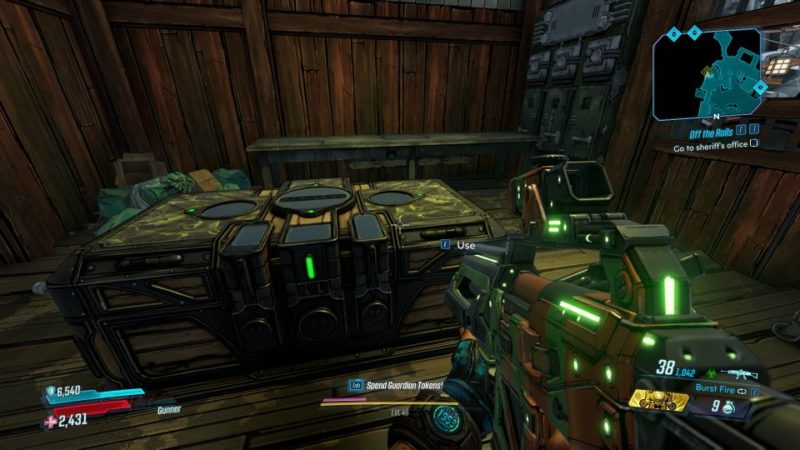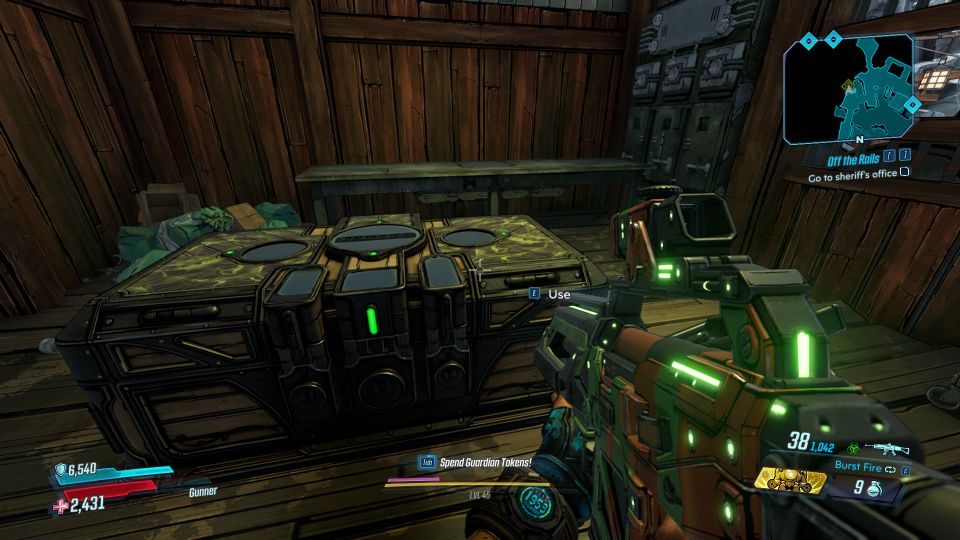 ---
Related articles:
Money Back Guarantee: Borderlands 3 Bounty Of Blood Walkthrough
Sato's Saga (Ashfall Peaks) – Borderlands 3 Bounty Of Blood Guide
The Legend Of McSmugger: Borderlands 3 Bounty Of Blood DLC Guide
Dirty Deeds: Borderlands 3 Bounty Of Blood DLC Walkthrough
The Name Of The Law – Borderlands 3 Bounty Of Blood DLC Walkthrough