Dirty Deeds is a Borderlands 3 side mission you'll find in Ashfall Peak in the third DLC Bounty of Blood.
Your task is to help an imprisoned man get revenge on his captor by interfering with the latter's bath.
Here's a walkthrough of Dirty Deeds in Borderlands 3.
To begin the mission, you'll need to find the NPC Nettle in Ashfall Peaks. The location is marked on the map.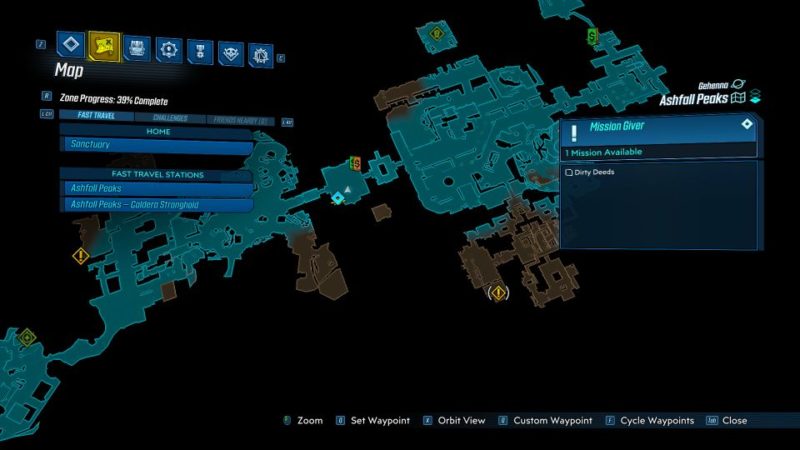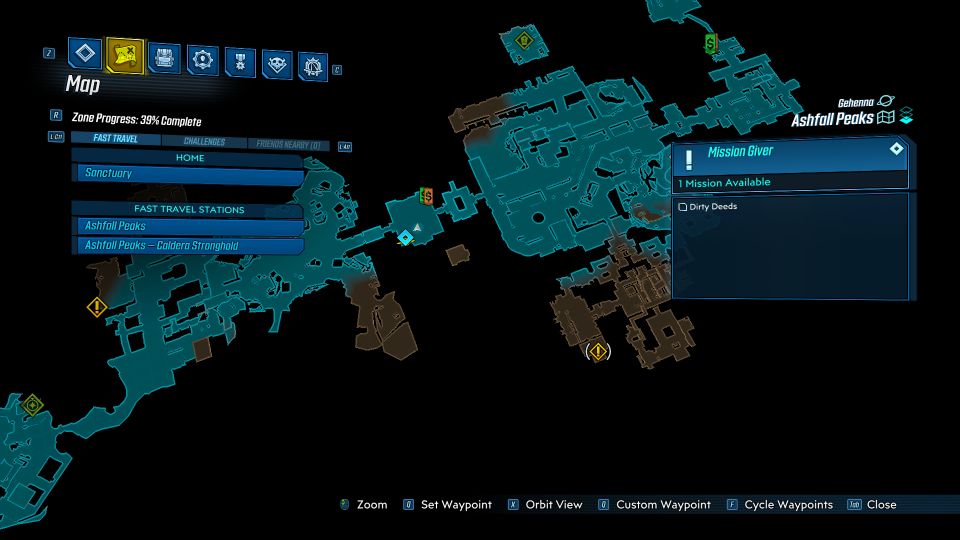 Before you can get to the man, you'll need to clear the area from the Devil Riders.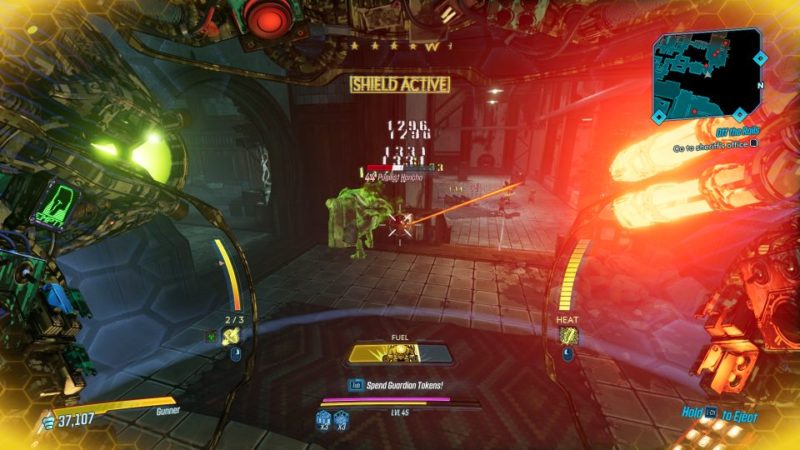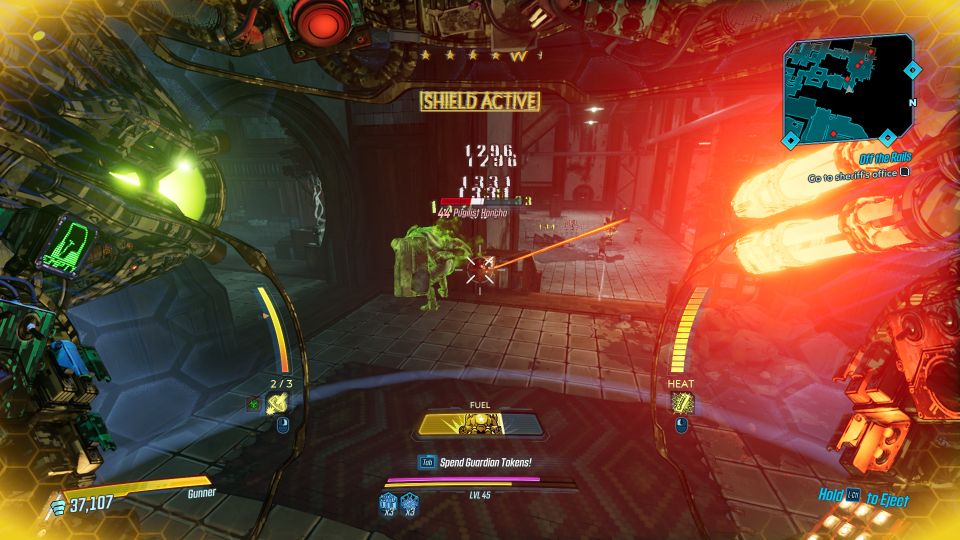 Rescue Nettle
The NPC Nettle is imprisoned. Open the door to talk to him.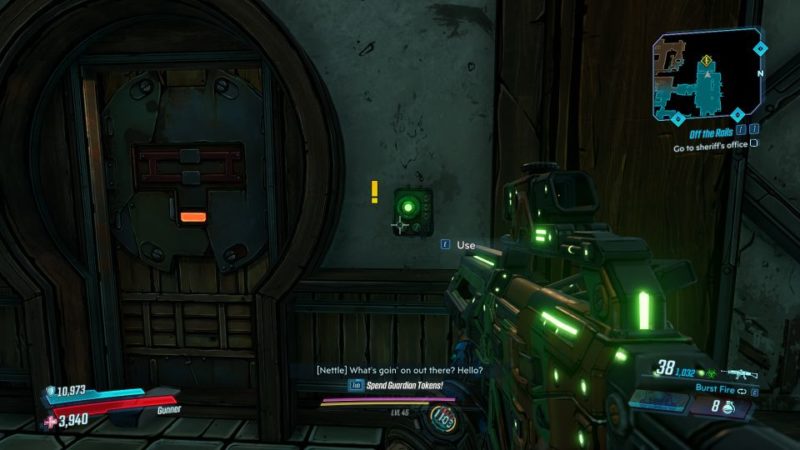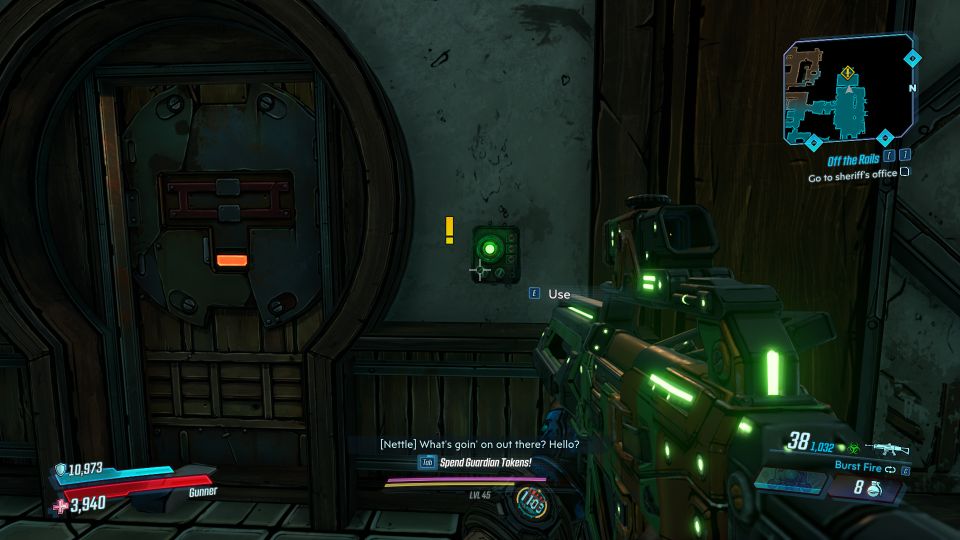 He'll then offer you a mission of revenge.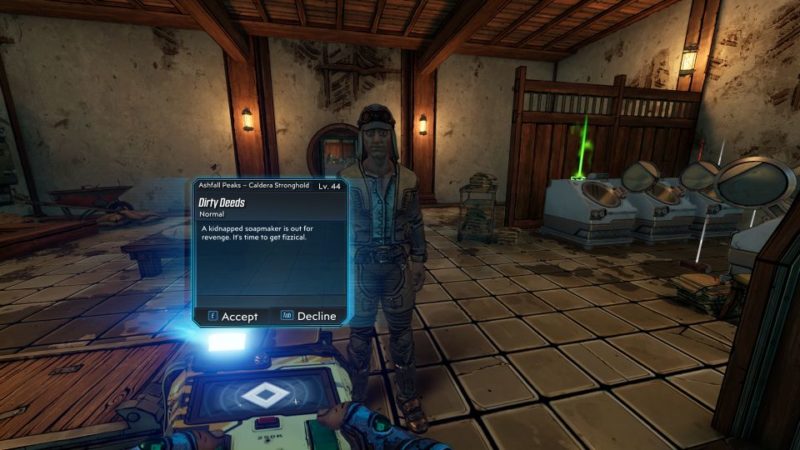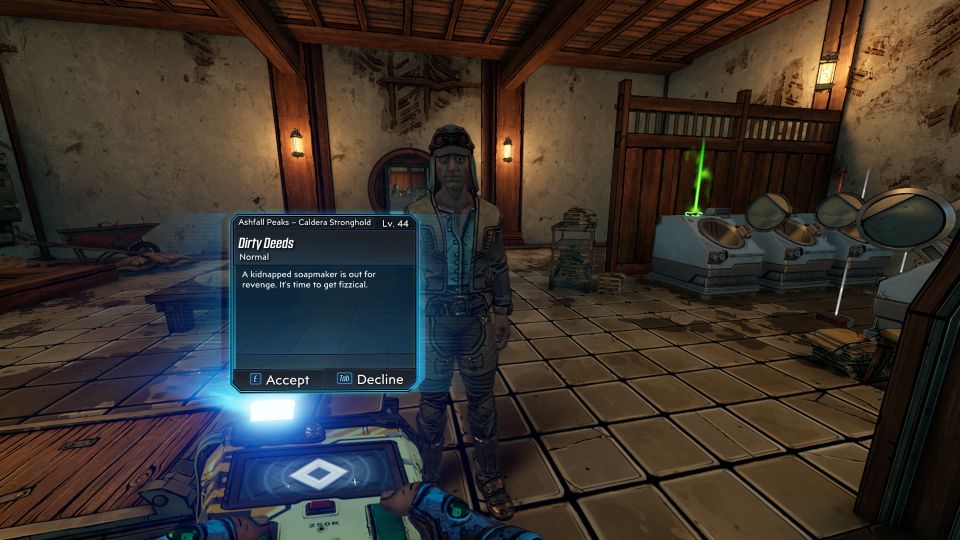 Follow Nettle
Next, follow Nettle as he talks about Soapy Steve.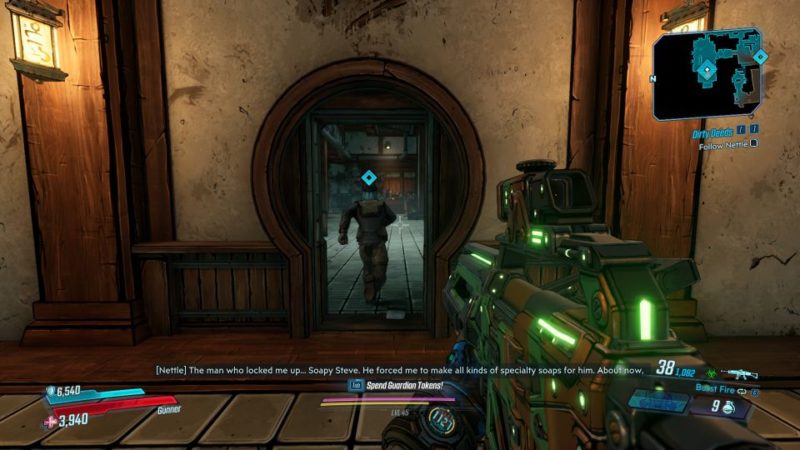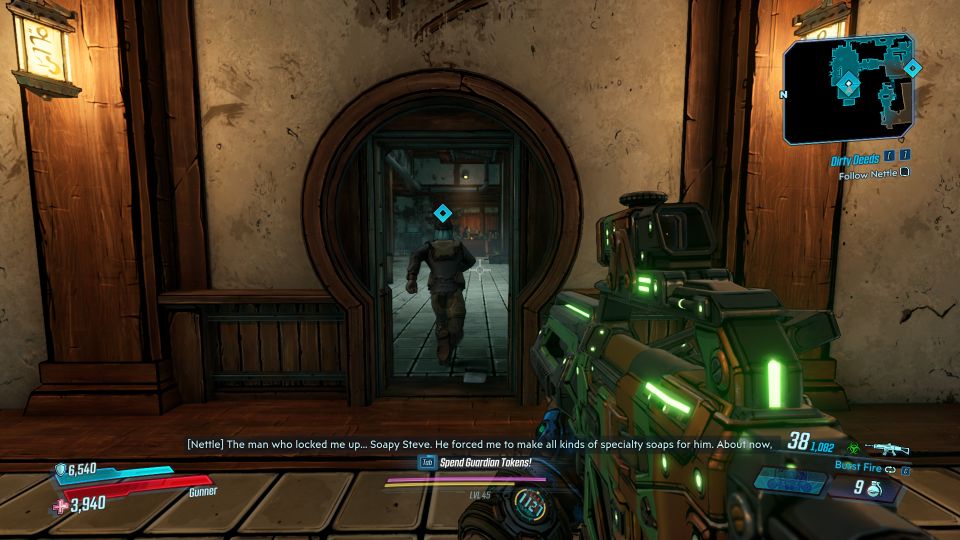 Find Soapy Steve
He'll tell you about his captor named Soapy Steve. The location is provided in the map.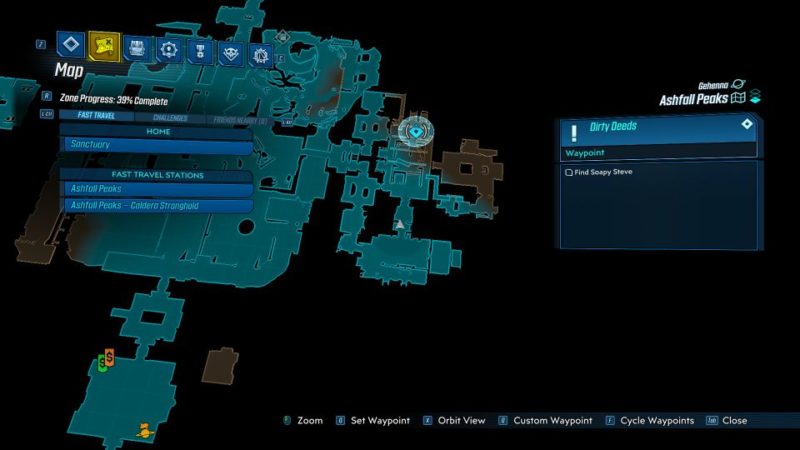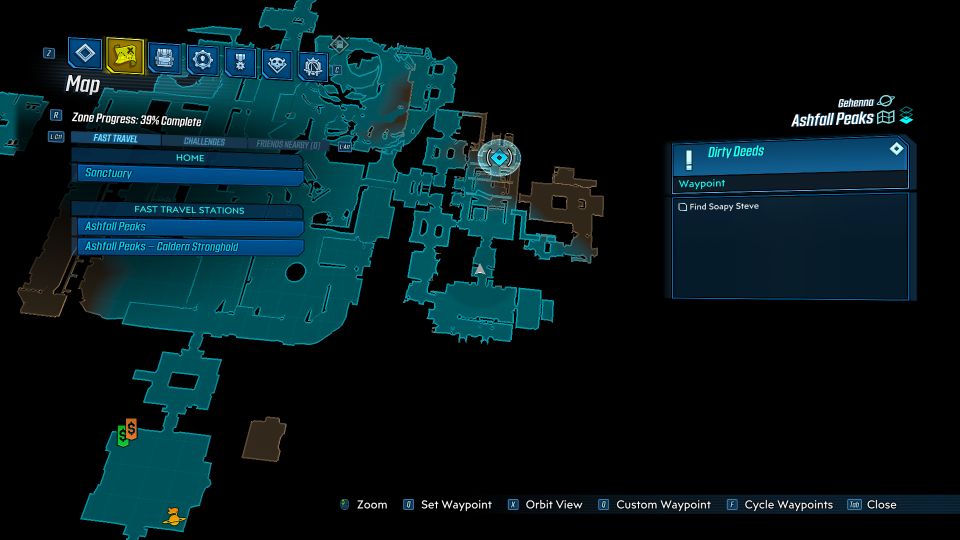 Once you get there, you'll notice that the guy is in the bath.
You'll need to deal with the goons first.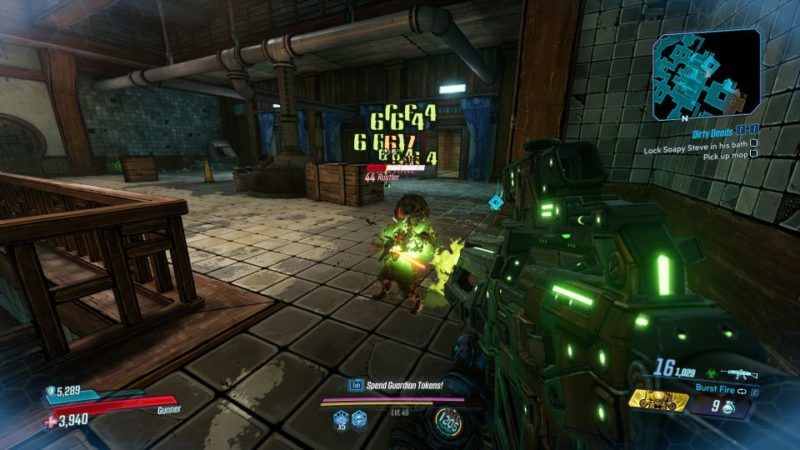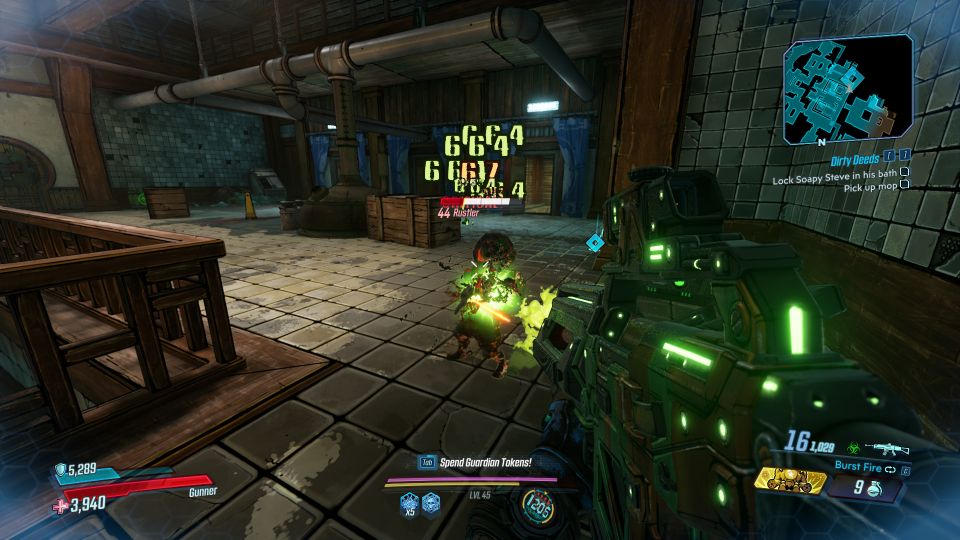 Lock Soapy Steve
Pick up the bar and use it to lock the door.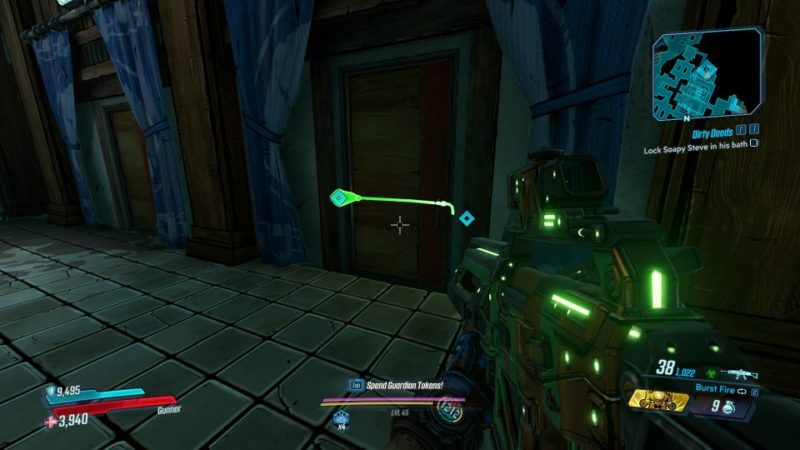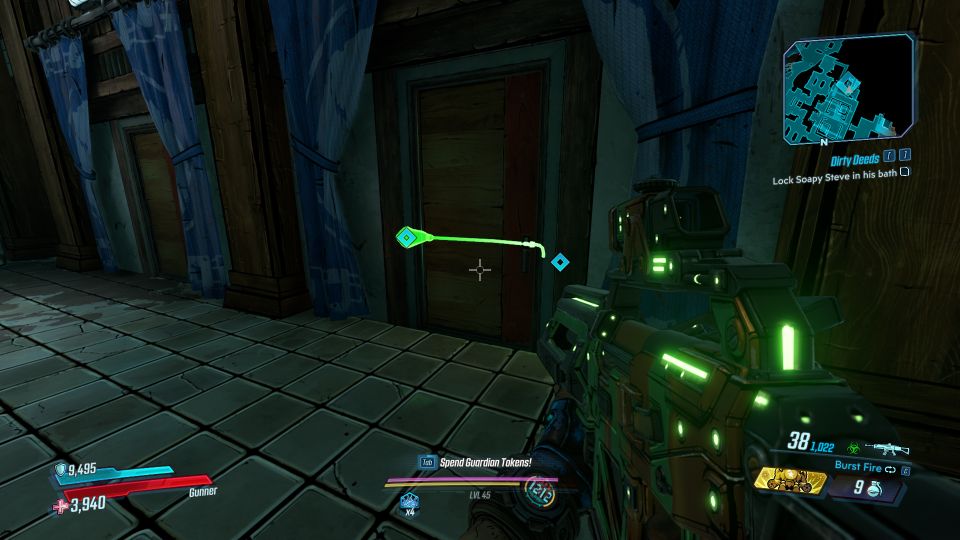 Find bath salts
Next, you'll need to grab some bath salts from the room beside Soapy Steve's.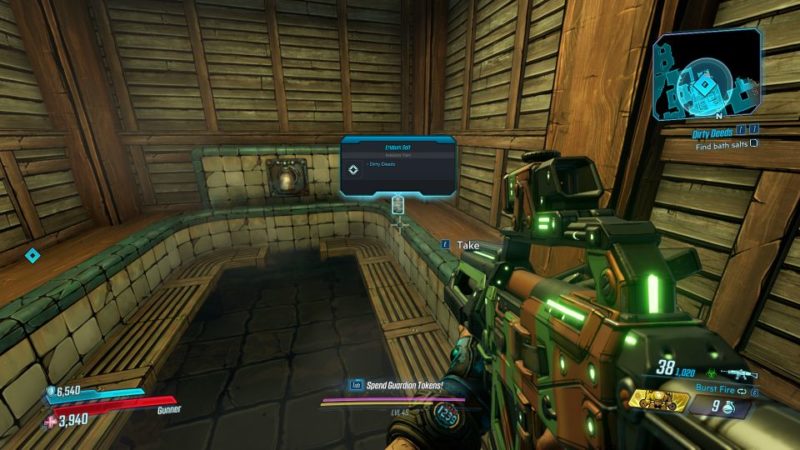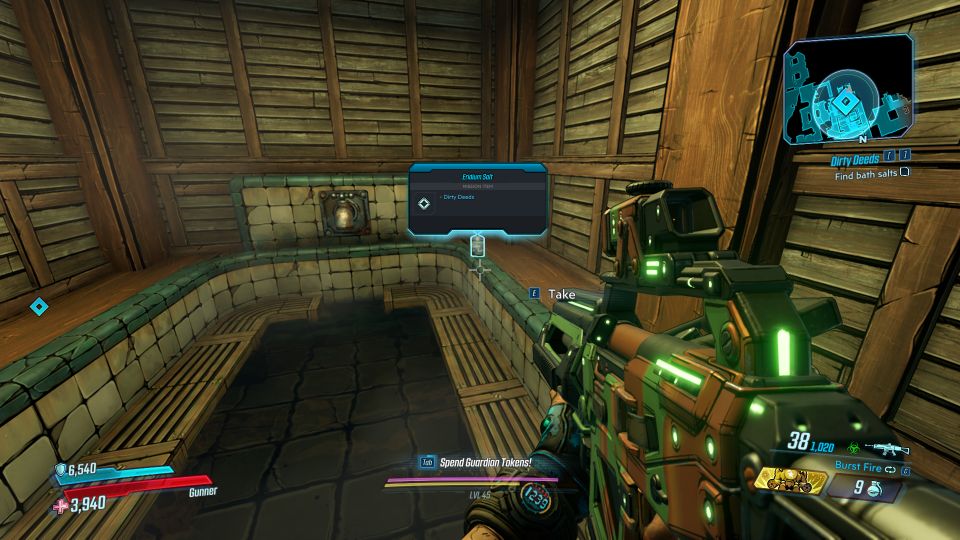 Add bath salts
Get to the water source and pour the Eridium bath salts in it.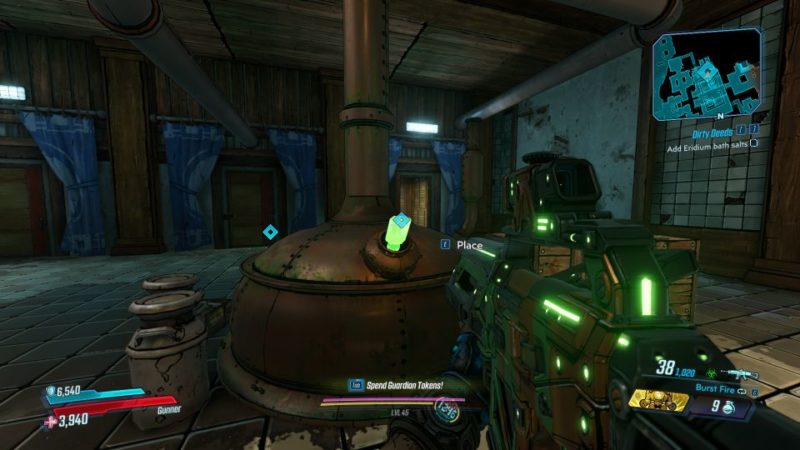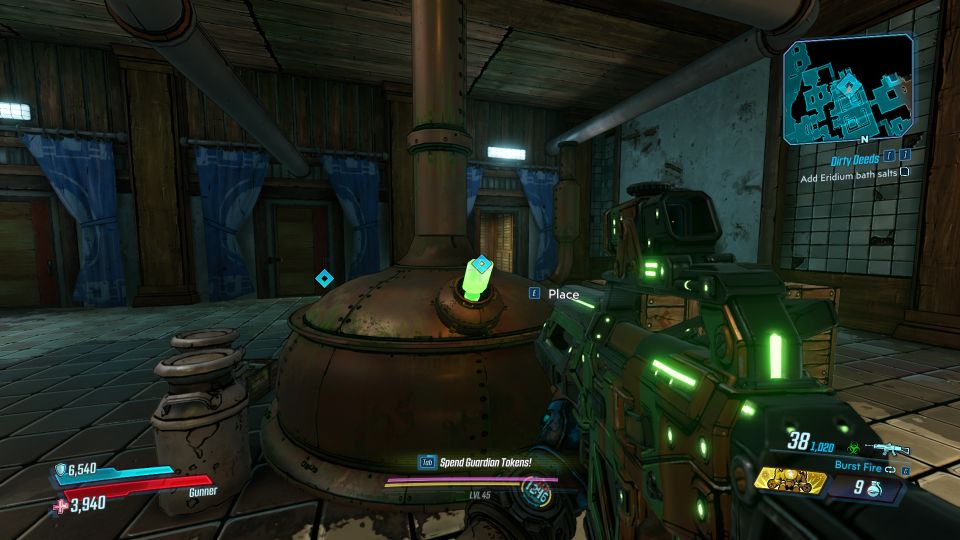 Enter vent
To find the premium bath items, you need to find Soapy Steve's room.
To do that, you have to find the vent. The location is shown in the map below. Just head towards the marked area.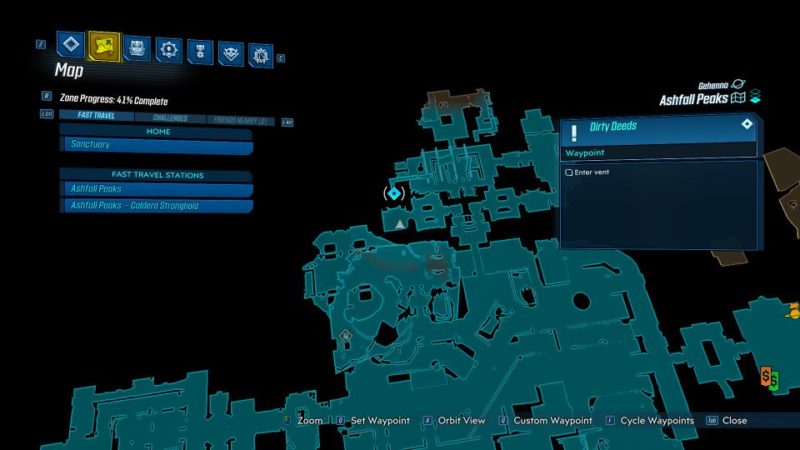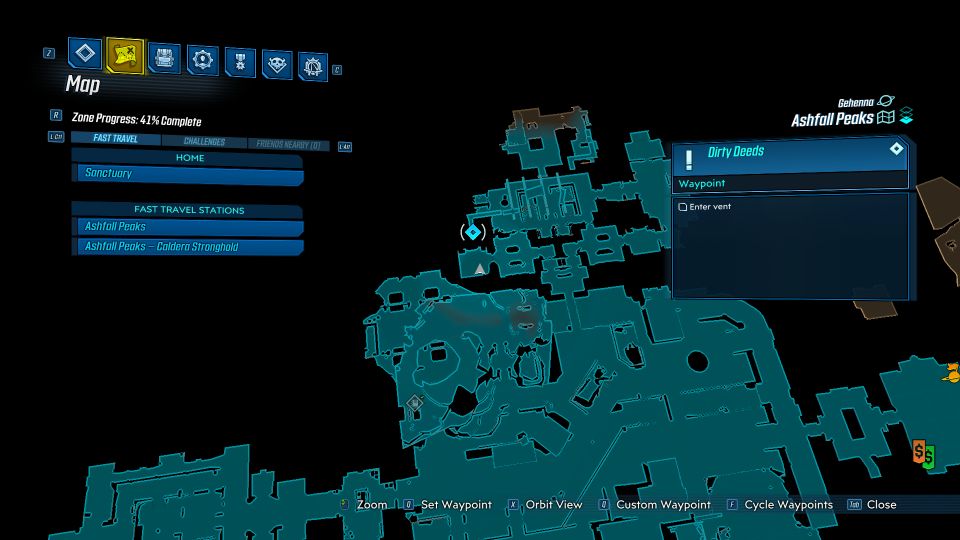 You'll see a breezebloom pointing towards the vent. Just use it to jump up and enter the vent.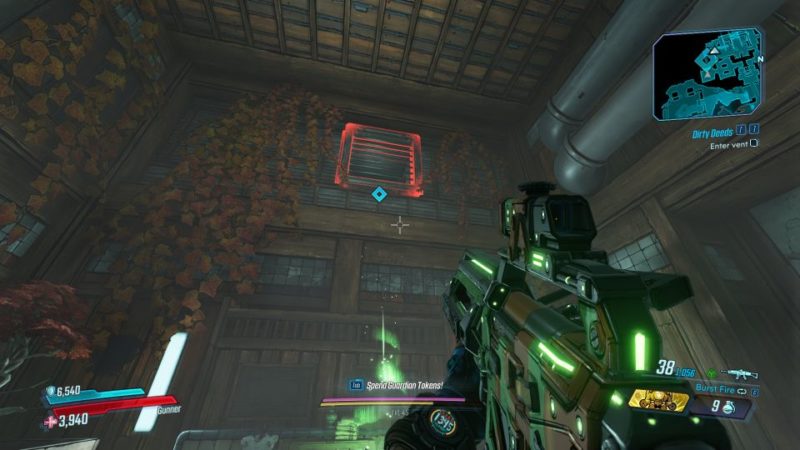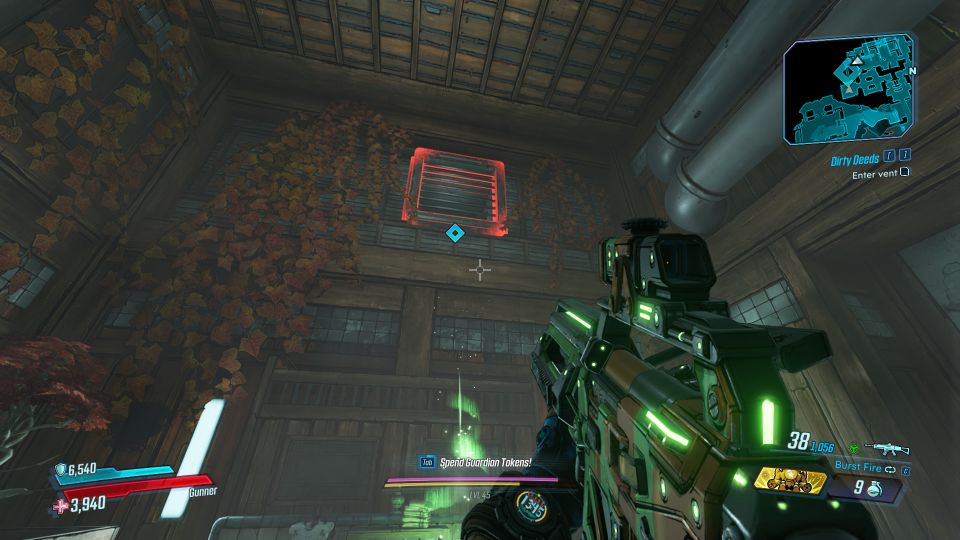 Follow the path inside the vent. You'll then reach the same bathhouse area but now you're at the top.
Jump across the wooden bars to reach the other vent.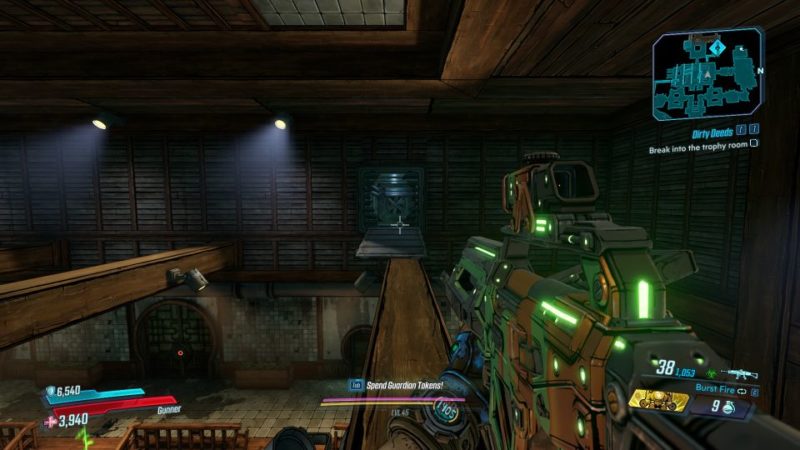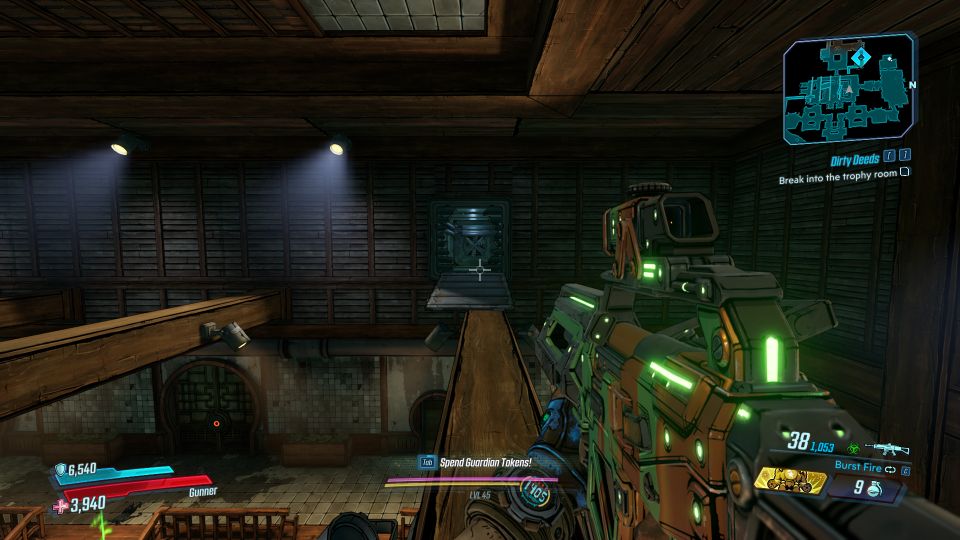 Shoot open the vent cover and jump down into the trophy room.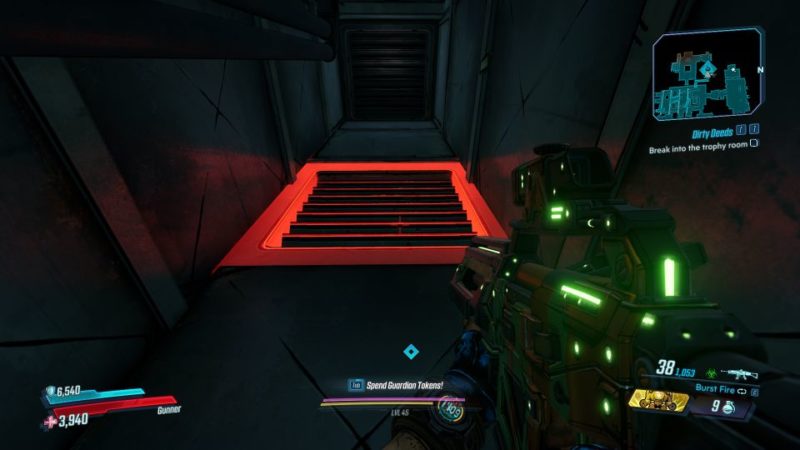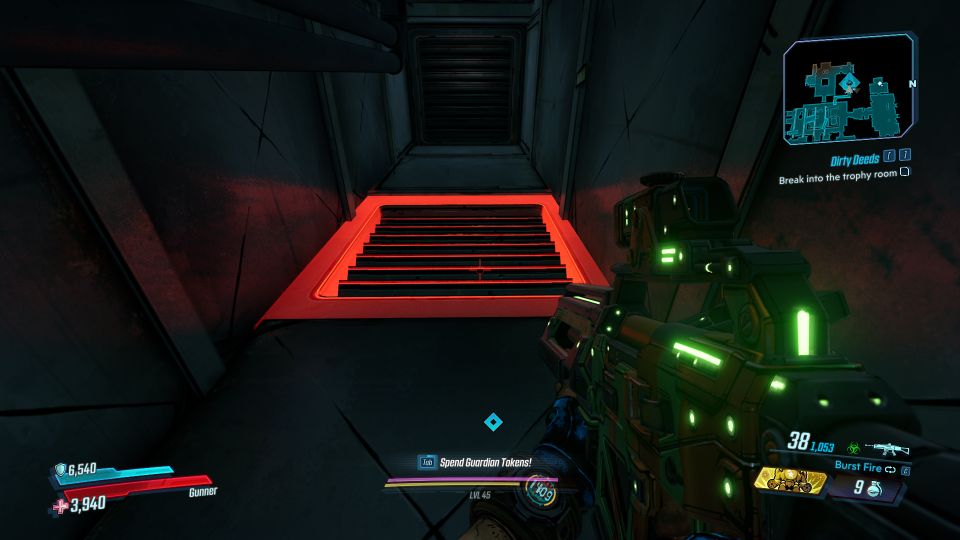 Steal the bath items
Take all three of the items – bubble bath, lavender oil and golden soap.
You can shoot the glass and grab the items, but the alarm will be triggered.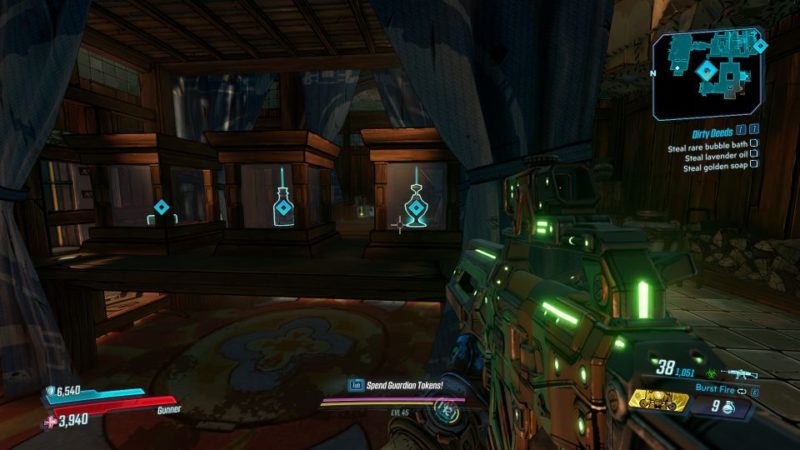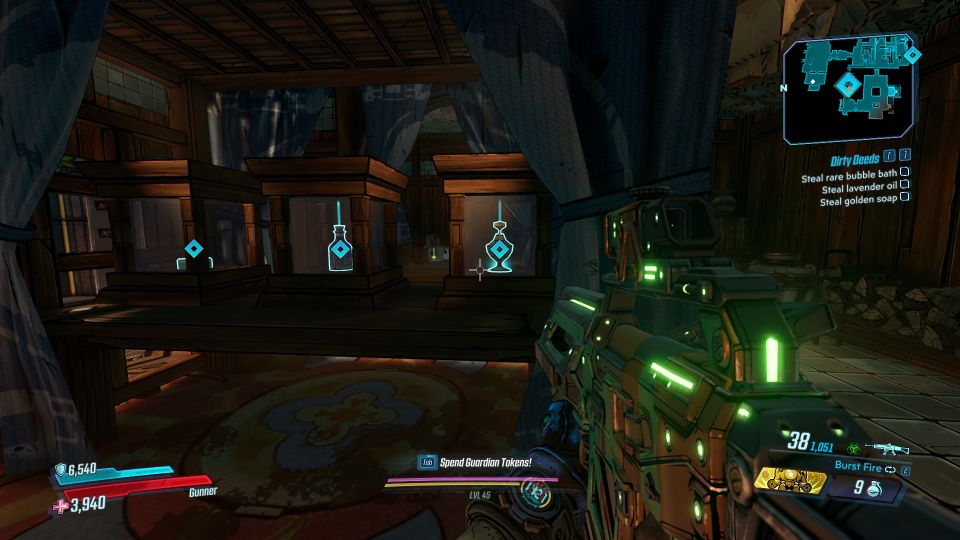 Take out the reinforcements.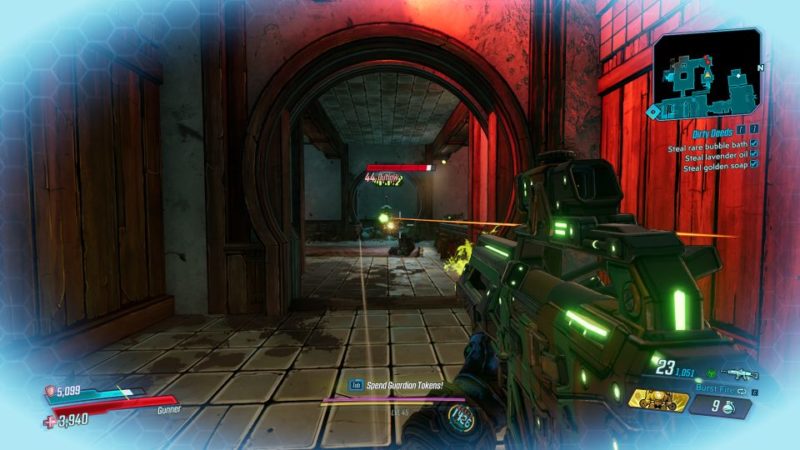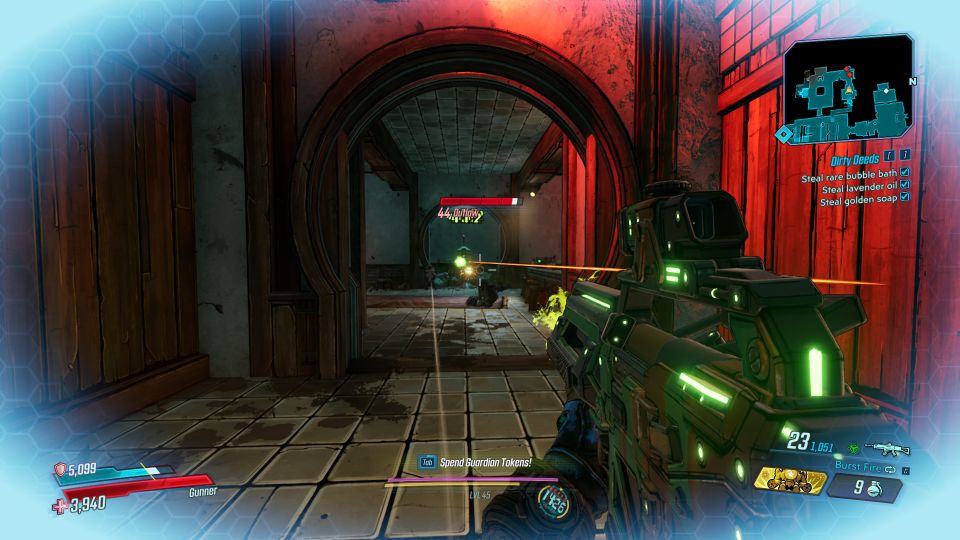 Add lavender oil, golden soap and bubble bath
Get back to the bathhouse and place the items you found.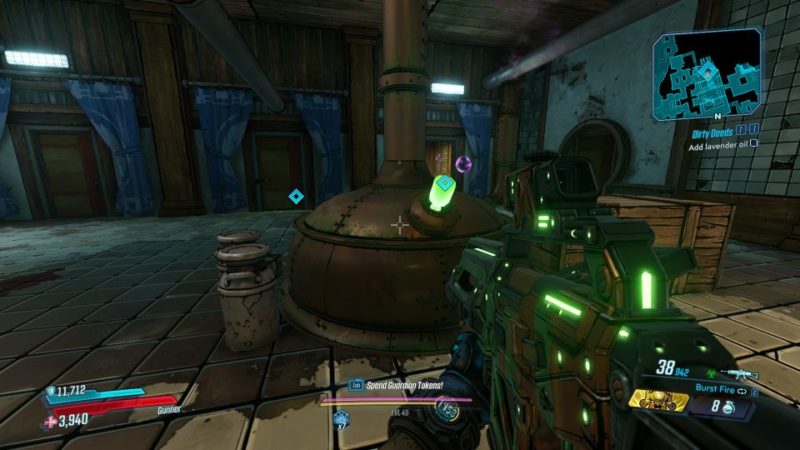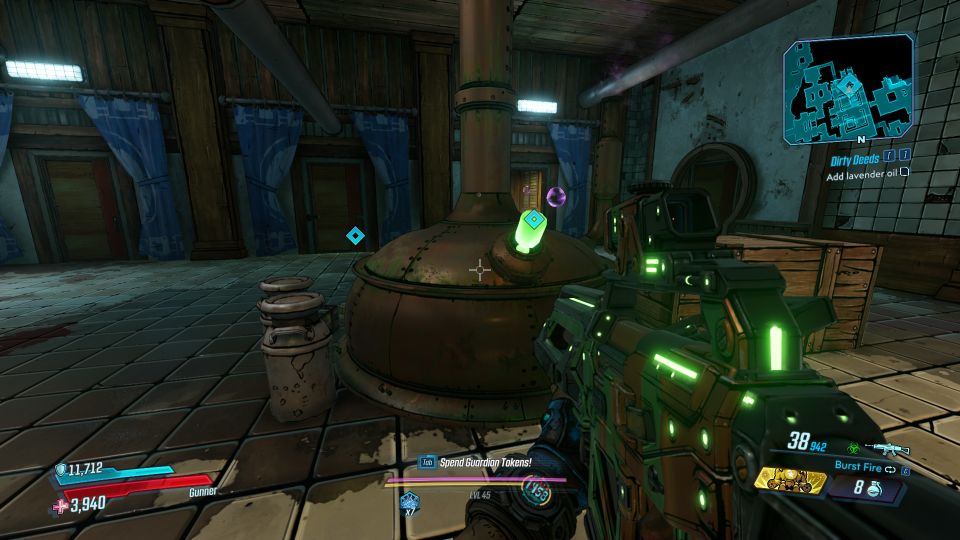 Kill Soapy Steve
Too many bubbles will be formed and Soapy Steve gets out as the door explodes open.
Kill Soapy Steve and watch out for his melee attack.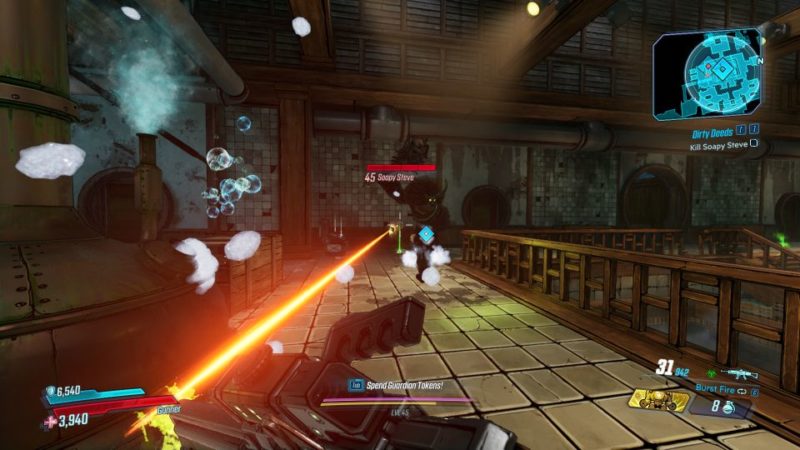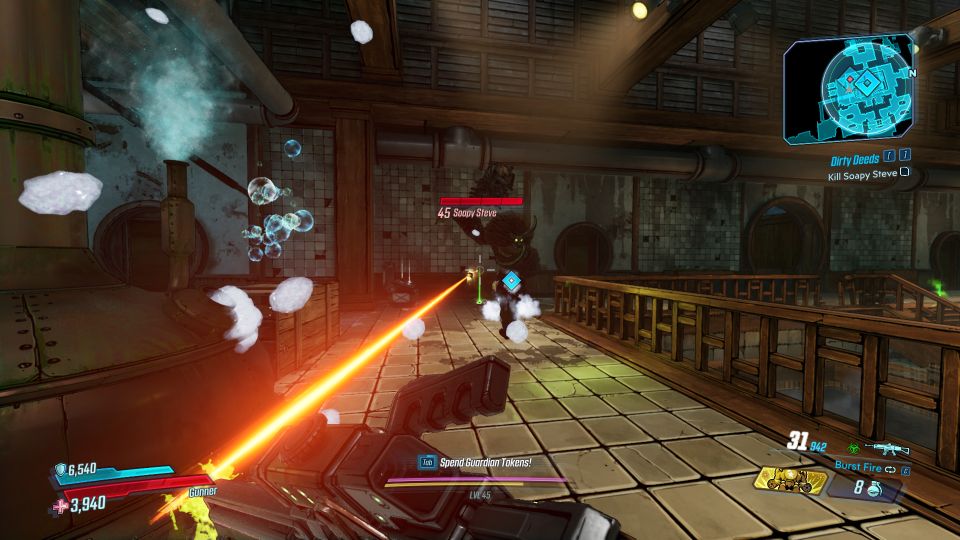 Talk to Nettle
After killing Steve, head back to Nettle to complete the mission.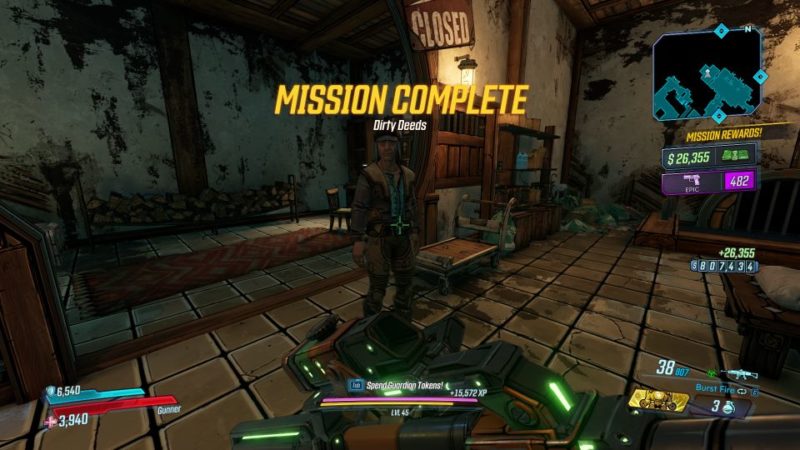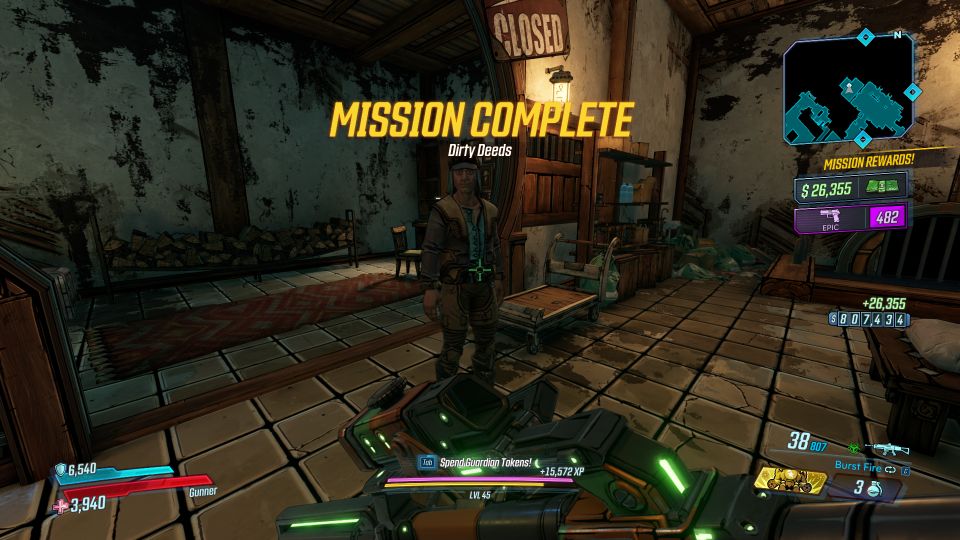 ---
Related articles:
Good Prospects Crew Challenge: Borderlands 3 Bounty Of Blood Guide
The Legend Of McSmugger: Borderlands 3 Bounty Of Blood DLC Guide
The Name Of The Law – Borderlands 3 Bounty Of Blood DLC Walkthrough
Blood From A Stone – Borderlands 3 Bounty Of Blood Walkthrough