It's no secret that football is a lucrative sport that pays some of its top players millions upon millions of dollars, not including the money they make from endorsements and sponsorships.
But just exactly how rich are some footballers?
Below, we've rounded up some of the richest footballers (soccer players) in the world to give you an idea who the makes a fortune playing soccer.
16. Rio Ferdinand — $75 Million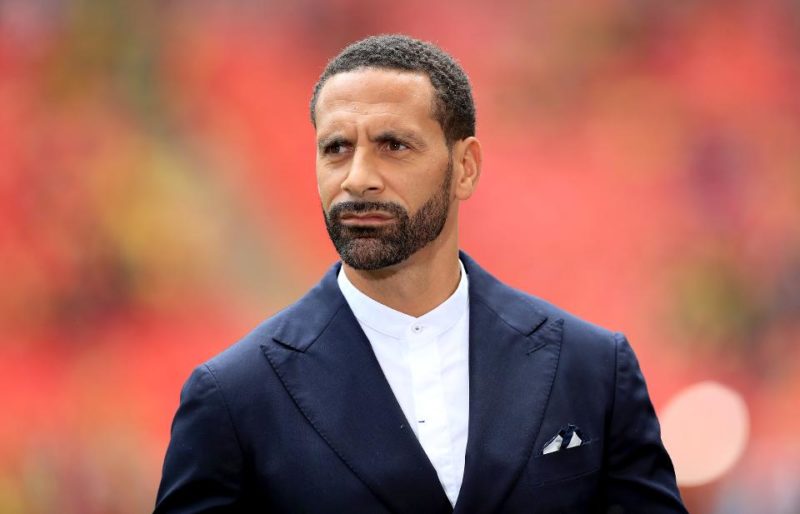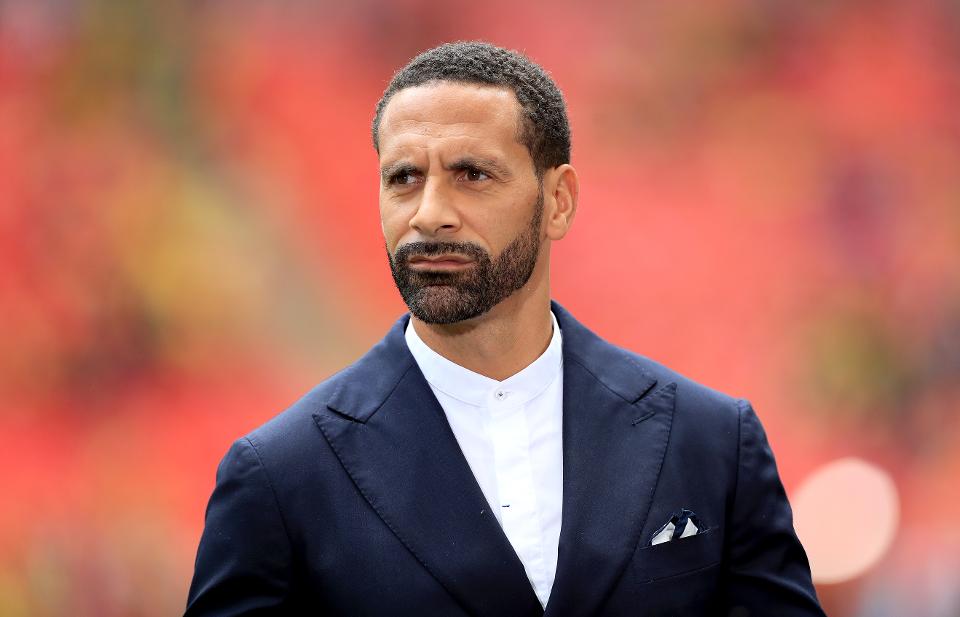 First up on our list is Rio Ferdinand, who has an estimated net worth of $75 million.
Born in London, England in 1978, Ferdinand got his start in youth teams before eventually finding himself playing among professionals in 1996.
Since then, he's played for four teams, including Manchester United, who he plays at center-back for, being the latest. He has since retired and became a pundit.
Additionally, Ferdinand appeared 81 times for the England National Team from 1997 to 2011 and has also been a part of as many as three teams that took part in the FIFA World Cup.
He was also named the Premium League Player of the Month in October 2001 and is a London Youth Games Hall of Fame inductee.
15. Arjen Robben — $80 Million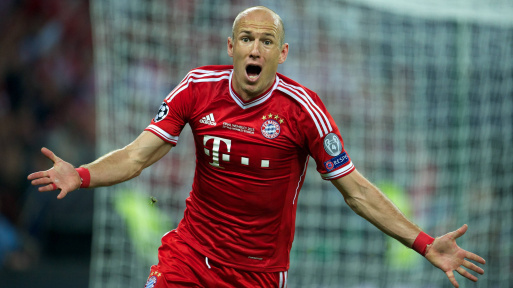 Having excelled in football every since he was a young-ling in Bedum, Netherlands, Arjen Robben was seemingly destined to become one of the biggest footballers in the world, and that he has certainly become.
Initially, Robben's professional career was not off to a good start. However, after moving to FC Groningen during his senior year, he experienced a huge upswing in performance.
He further improved during his time with PSV, helping his team win a Dutch title and earning himself the "Talented Player of the Year" in the process.
However, after experiencing one injury after another, Robben went from team to team before landing himself with Bayern Munich in 2009 where he would stay until his retirement in 2019.
Considered as one of the best footballers ever during his prime, Robben has earned himself quite a payday playing the sport that he loves.
14. Sergio Ramos — $80 Million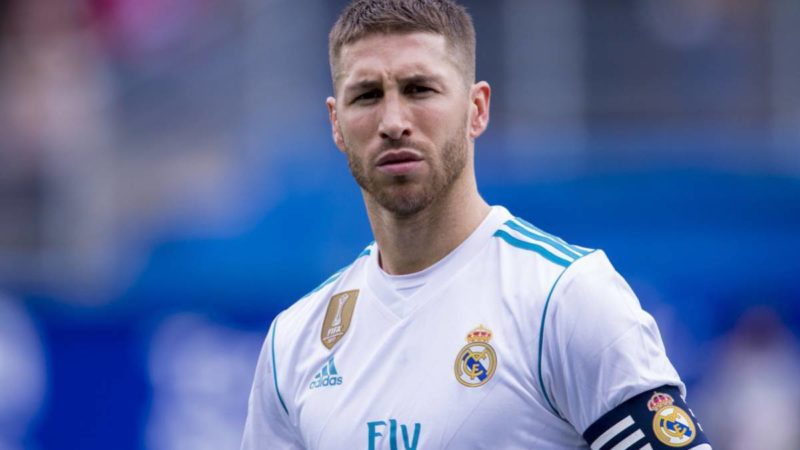 With an annual salary of $25 million, Sergio Ramos lands himself the #18 spot on our list with an $80 million net worth.
The former child prodigy made headlines in 2005 when Real Madrid reportedly paid 27 million euros to acquire Ramos, then 19 years old. He would go on to use this opportunity to prove his excellence as a defender who could score goals.
In addition to playing for Real Madrid, Ramos also was one of the best players for the Under-21 team of Spain in 2004 and started for Spain during the qualifying campaign of UEFA Euro 2008 qualifying campaign, as well as during the 2009 FIFA Confederations Cup.
One of the highlights of Ramos' career was his run during the 2010 World Cup, where he was a starter in every game. More importantly, he ended the tournament the top-ranked player on the Castrol Performance Index.
In addition to playing as a central defender, Ramos is also versatile enough to play as a right back.
13. Ronaldinho — $90 Million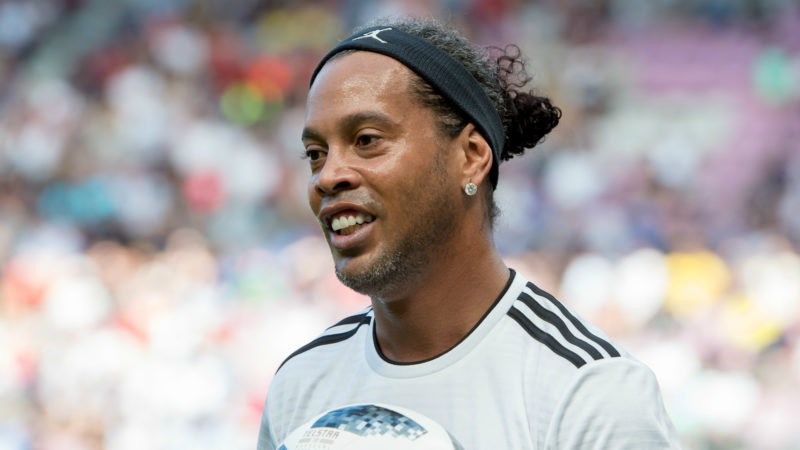 Just in case you needed a reminder of how much money footballers make throughout their careers, just take a look at Ronaldinho.
Despite having already retired for half a decade (or so), Ronaldinho remains one of the richest footballers in the world. His net worth is still at $90 million.
However, this shouldn't be surprising. After all, Ronaldinho isn't just a good football player. At many points throughout his career, he was considered the best in the world, even winning World Player of the Year two straight times from 2004 to 2005.
Ronaldinho was also a part of the 2002 World Cup championship team that also featured other big names in football like Rivaldo and Ronaldo.
12. Samuel Eto — $95 Million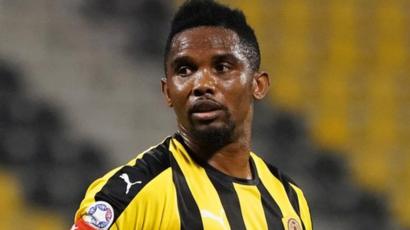 When it's all said and done, Samuel Eto will retire as one of the best footballers in the world. Right now, he's already the best African footballer of all time.
He's got the accolades to prove this too, with as many as 4 African Player of the Year awards to his name.
Not only that, but the Turkish club Konsyapor's striker is also well paid, having already amassed a fortune of $95 million throughout his career.
11. Pele — $100 Million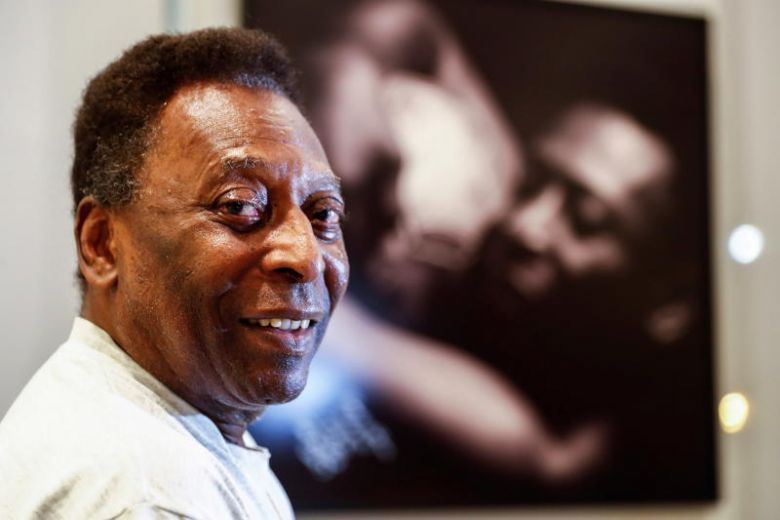 Once again, another retired footballer makes it to our list, and yet again, it is a player considered as one of the best in the history of the game. However, Pele is more than just a superstar. Or, was, rather.
Instead, Pele is an actual living legend, who once received the honor of being awarded the "Athlete of the Century" in 1999 by the International Olympic Committee.
Pele has a long list of accomplishments, arguably chief of which is joining the Brazilian national team at a young age of 16 and winning the World Cup next year.
10. Kaka — $105 Million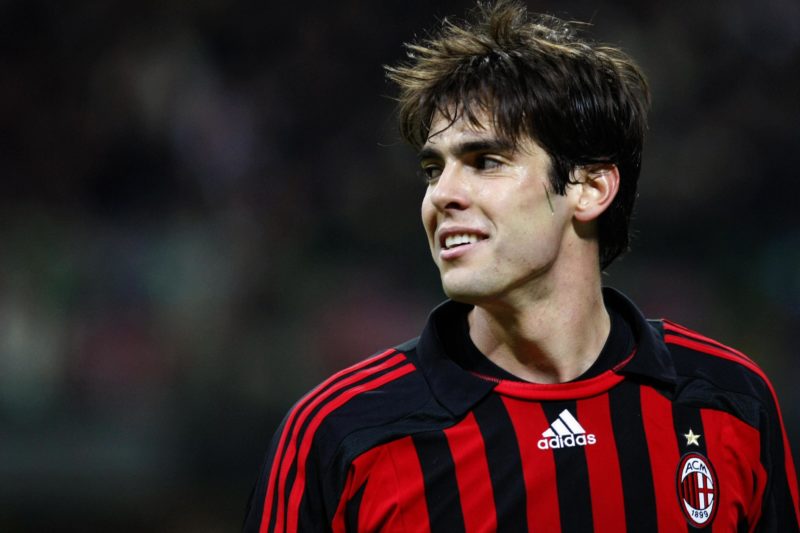 When you've got a name like Kaka, it's hard to forget you. His real name is Ricardo Izecson dos Santos Leite.
The Brazilian professional football player has been a staple of the Brazilian National Team and is currently contracted to Italy's AC Milan. However, while he remains one of the best in the game today, you could argue that his career peaked early on during his team with Real Madrid.
This is because it was with Real Madrid that he won both the FIFA World Player of the Year award and the Ballon d'Or.
Kaka's $10 million annual salary isn't as big compared to other footballers as good and as popular as he is. However, his popularity has earned him a lot of endorsers.
It is estimated that Kaka earns $5 million a year from his endorsements alone. His long list of endorses includes the likes of Adidas and Hyundai.
9. Andrés Iniesta — $120 Million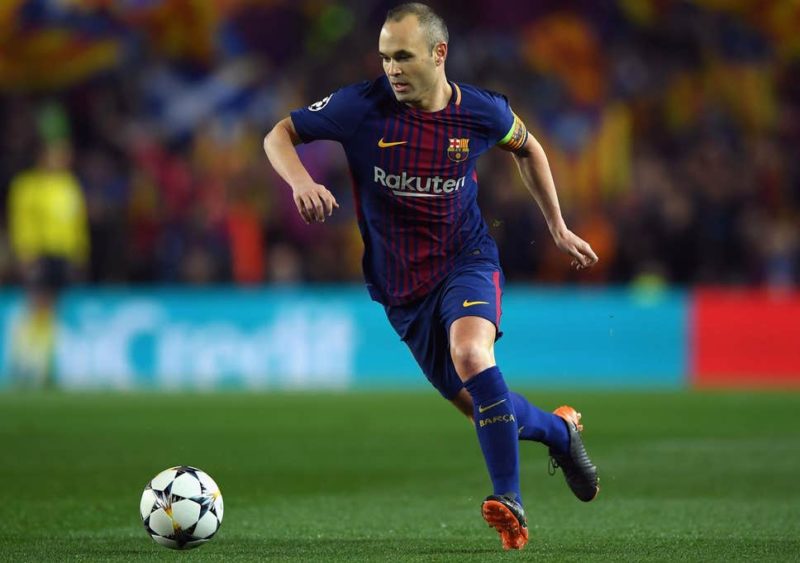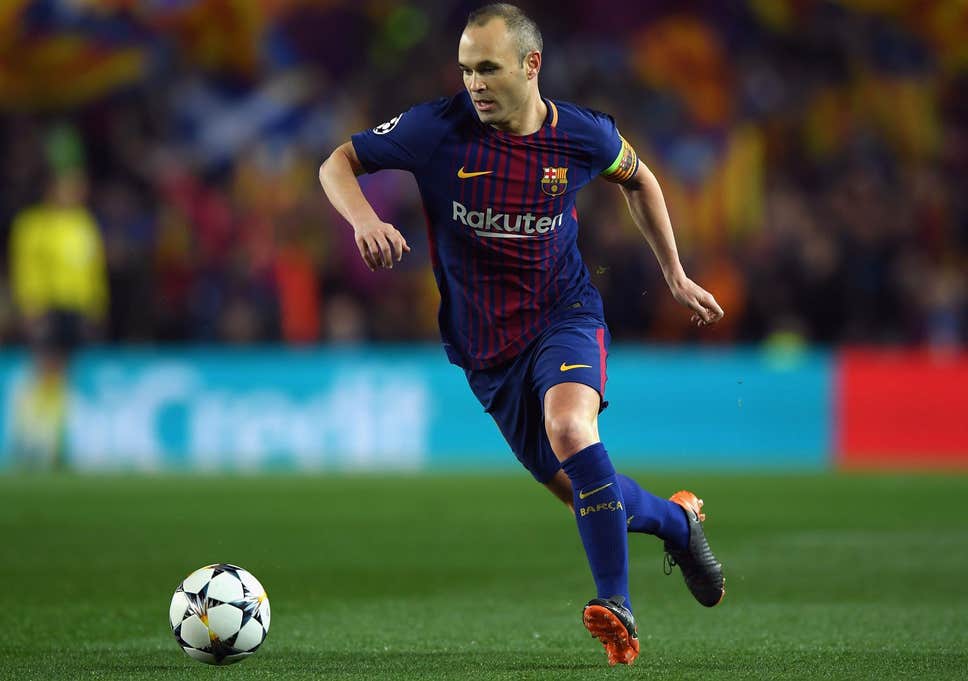 Another child prodigy, Andrés Iniesta worked his way from local team star to FC Barcelona's youth academy and eventually making a name for himself at the Nike Premier Cup in 1999 where he captained the Under-15 team to a decisive victory.
Iniesta's senior career started in 2001. In 2002, he became part of the first team of FC Barcelona. After this, he improved even further, winning numerous honors and awards.
This includes the UEFA Best Player in Europe award in 2012 and the Best Player of the UEFA Champions League during the 2011-2012 season.
Iniesta's other accolades include the Marca Legend Award (2011) and the La Liga Spanish Player of the Year Awards (2009).
Iniesta's career has earned him a lot of money. However, it was only in recent years that he became one of the highest-paid and richest footballers in the world.
This was because of his 3-year contract with the Vissel Kobe of Japan, where he reportedly receives $30 million a year in salary.
8. Gareth Bale — $125 Million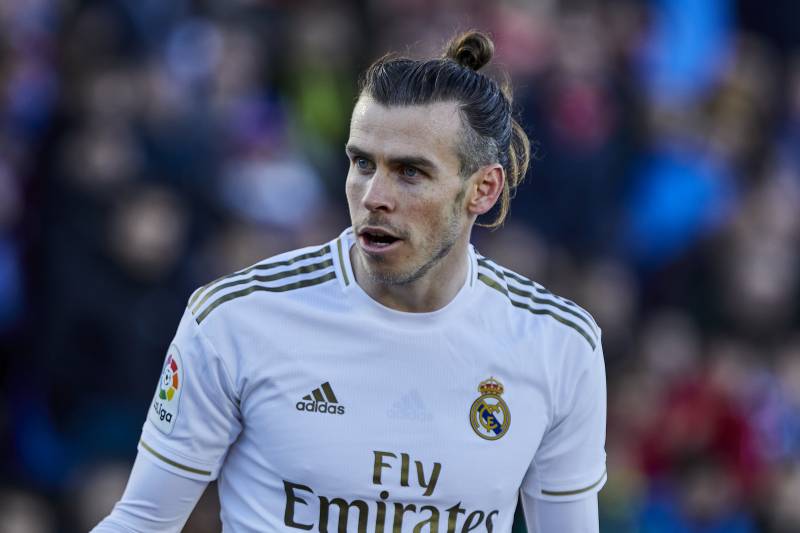 With an annual salary of $25 million and reported annual earnings of $9 million from his numerous endorsements, it's no surprise that Gareth Bale makes it near the top of our list.
Bale was born in Wales and showed relatively early on his knack for football. In fact, in high school, his PE teacher had him follow a different set of rules. Because, otherwise, he would end up dominating the competition.
Plus, in addition to playing football, Bale also starred in his high school's team hockey, track and field, as well as rugby teams.
Bale later played for Southampton from 2005-2006 during his junior year. After this, he would see Senior League Play in 2006 when he was only 16 years old and won the Football League Young Player of the Year award.
Although injuries prevented him from following up his initial campaign with improved play immediately, he would make up for it starting in 2010 where he has since played elite football.
Gareth owns the record for the largest transfer amount ever paid at 85.3 million GBP after his transfer to Real Madrid in 2013.
Gareth currently remains contracted with Real Madrid and will continue with the team until 2022.
7. Alexandre Pato — $145 Million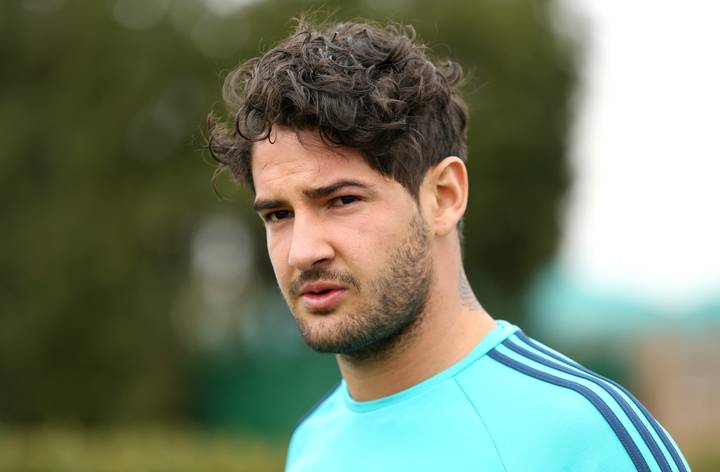 Alexandre Pato's $145 million net worth earns him a spot near the top of our list.
The São Paulo forward made his professional debut at just 16-years-old, helping Internacional win the 2006 FIFA Club World Cup with a scoreline of 12 goals in as few as 27 appearances.
He also received the Golden Boy, as well as Serie A Young Footballer of the Year awards in 2009 after scoring in 42 matches as many as 18 times.
Pato's individual career is not as well-decorated compared to the other footballers this high up on the list. However, he has won A LOT despite having moved from one team to another every couple of years.
6. Wayne Rooney — $160 Million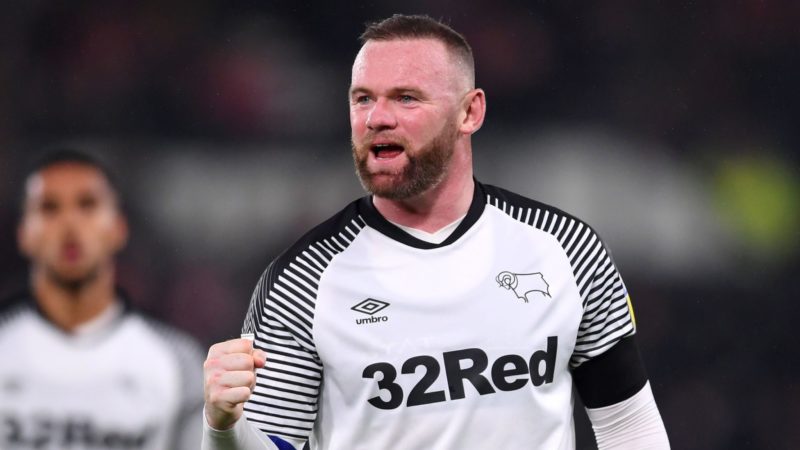 Wayne Rooney is another child prodigy who lived up to his potential and has since made a lucrative career playing football.
Rooney spent much of his career with Manchester United, playing for the team from 2004 up until 2017. During this time, Rooney set numerous records while breaking a couple of old ones.
This includes scoring the second-most goals in Premier League history with more than 200. He's also the record-holder for the most goals scored with Manchester United (183).
Throughout his career, Rooney has been named the England Player of the Year four times (2008, 2009, and 2014, as well as 2015) and has won the Premier League Player of the Season and FIFA Club World Cup Most Valuable Player of the Final at least once.
5. Zlatan Ibrahimovic — $190 Million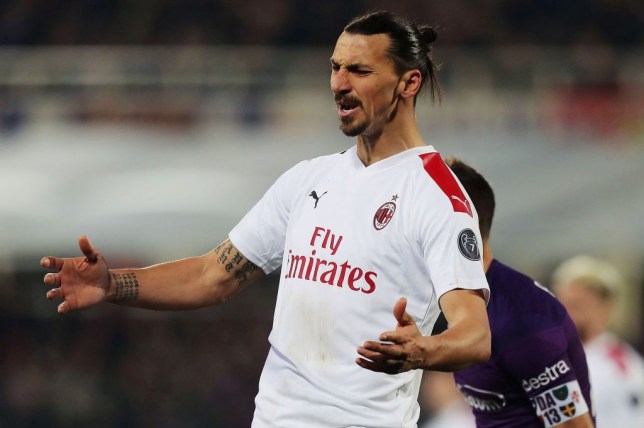 Zlatan has already won throughout his career. This includes his numerous trophies (as many as 31), with over 540 goals in his career, and has scored at least once in every decade that he has played in.
But what's even more amazing is that Zlatan could have achieved more, or more importantly, he could have earned more.
After earning as much $35 million annually from Manchester United, Zlatan went on to play in the Major League Soccer with the LA Galaxy. He signed on for only a measly $1.4 million in salary.
Zlatan didn't last long with the LA Galaxy though and has since resigned with Inter Milan.
Either way, regardless of his payday, Zlatan continues to be, well, Zlatan.
4. Dave Whelan — $220 Million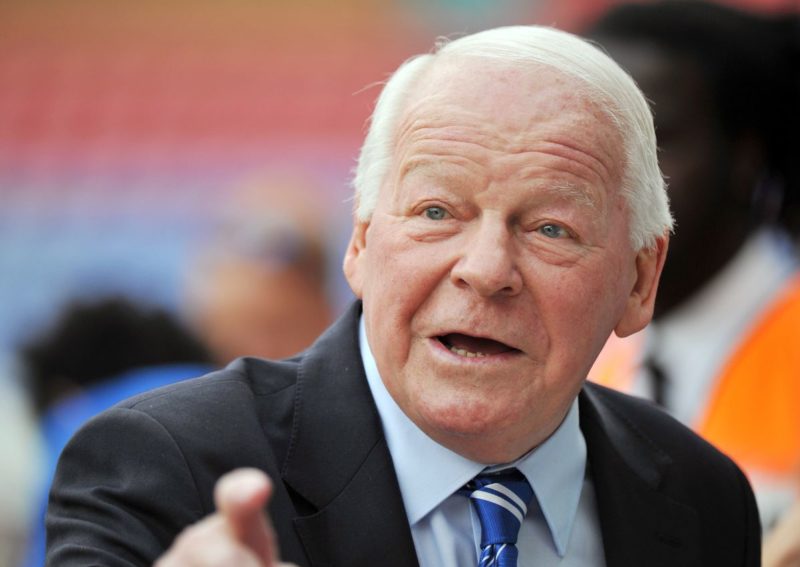 After making a name for himself with a decorated football career with Crewe Alexandra and Blackburn Rovers, Whelan decided he no longer wanted to become a player.
Instead, he decided to become an owner himself. As a result, he owns the Wigan Athletic, which is a Football league Championship club.
Dave Whelan currently possesses a net worth of $220 million.
3. Lionel Messi — $400 Million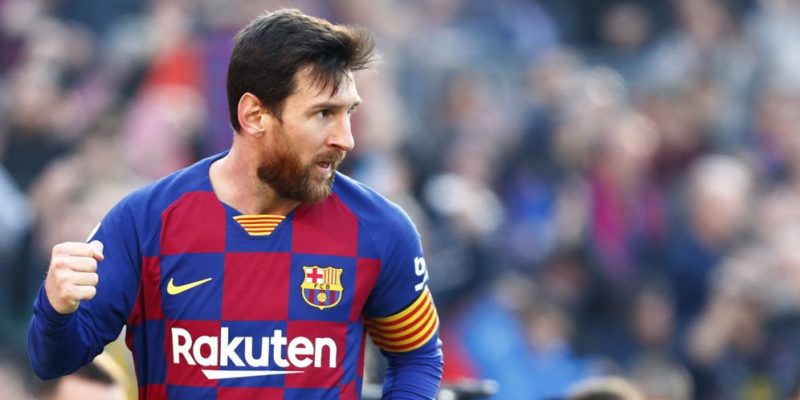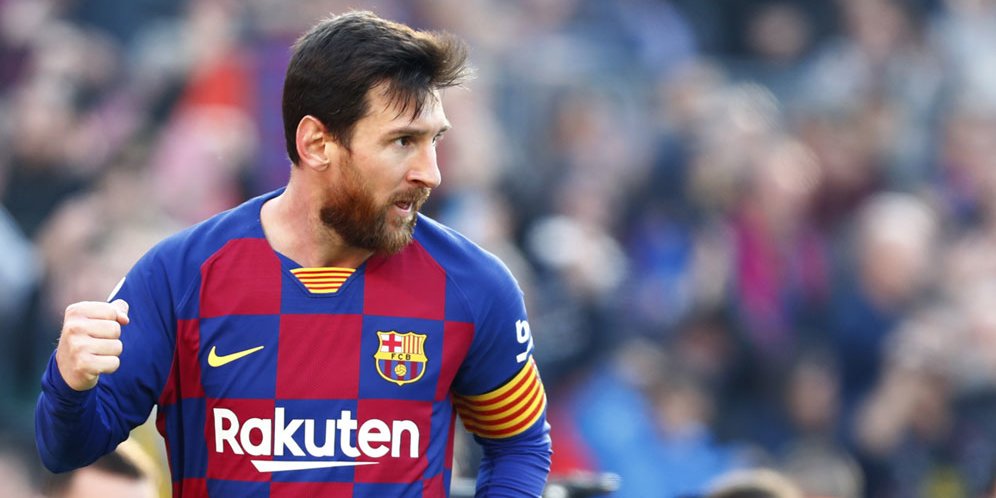 Is Messi the best football player in history? Maybe. Maybe not. We don't know yet.
But what we do know is that he's one of the best players in the world right now and is easily one of the most popular as well.
A relatively small football player, Messi received the nickname, "The Flea".
Still, despite his limited height, Messi has succeeded. He's also landed himself numerous lifetime deals with known brands. This includes the likes of Pepsi, Gatorade, Adidas, as well as Ooredoo (Qatar) and Mengniu (China).
Messi is so loaded that he has his own theme park, The Messi Experience Park, which will reportedly open later this 2020 in Nanjing, China.
2. David Beckham — $450 Million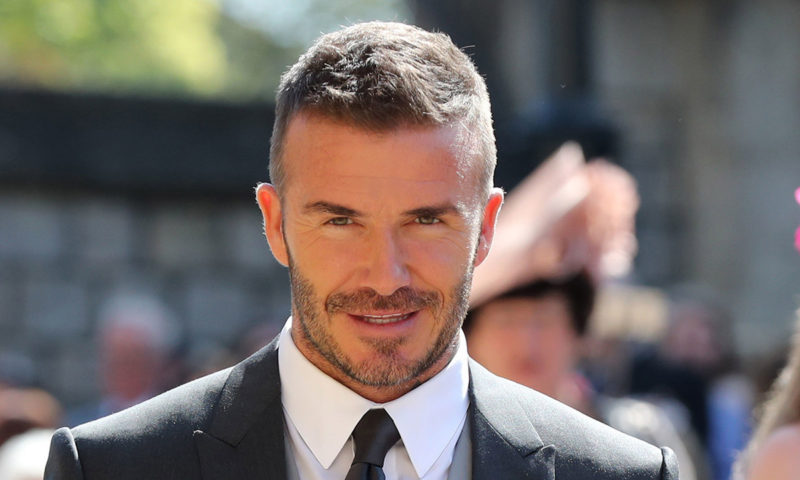 David Beckham is perhaps the most famous retired footballer right now.
After playing for 21 years for teams like Paris Saint-Germain, Real Madrid, AC Milan, and Manchester United, as well as the English national team, Beckham has amassed himself quite the fortune.
However, as famous as he was during his playing days, Beckham continues to be in the spotlight.
Beckham is arguably just as well-known for his football career for his marriage to former Spice Girl, Posh Spice, whose real name is Victoria Adams.
Since retiring, Beckham has signed lucrative deals with numerous brands. He's become somewhat of a brand ambassador for the likes of Calvin Klein, Adidas, Gillette, Vodafone, and Pepsi, which partly explains why he has made as much money as he has.
1. Cristiano Ronaldo – $460 Million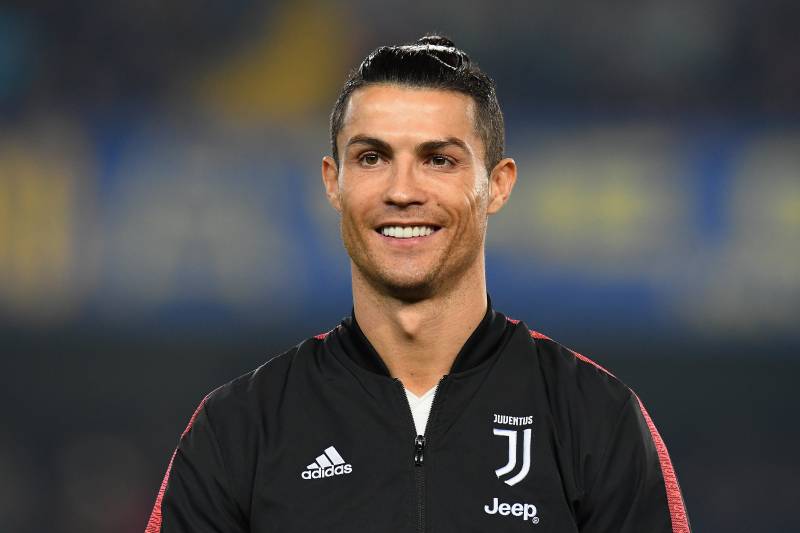 Cristiano Ronaldo may never overtake Messi as the best footballer of their generation (let alone in history), but he does have one edge over his rival — net worth.
Because of his popularity on and off the field, Ronaldo makes as much as $100 million a year combined from his salary and winnings as a footballer, as well as his endorsements.
In fact, he has a $1 billion lifetime contract with Nike. He also owns CR7, which is his own branded line of apparel, restaurants, hotels, as well as gyms.
At just 35 years old, Ronaldo still has plenty of time to make even more money.
Who knows? Ronaldo might just end up becoming the first-ever footballer (both former and active) to reach the billion-dollar mark.
Final Thoughts
As you can see, a career in football pays for the select few.
So, if you've ever needed additional inspiration to take football seriously, this is it.
Even if you never make it as big as these footballers, because of how popular football is worldwide, your chances of playing for one of the big leagues are at least much higher compared to other sports.
---
Related articles:
The Top 10 Richest Professional Gamers
Richest Video Game Developers In The World
The Richest Young Actors Under 20 Years Old
Top 20 Richest Rappers In The World
Top 20 Richest WWE Wrestlers Today