Life as a celebrity isn't easy, especially when you're young. All of that fame definitely can't be good for someone with a developing brain. However, it's not without its merits. For one, many young stars make some serious cash.
Below is a list of all the richest young actors under 20 that aren't even yet legally allowed to buy alcohol.
---
15. Lily-Rose Depp — $1 Million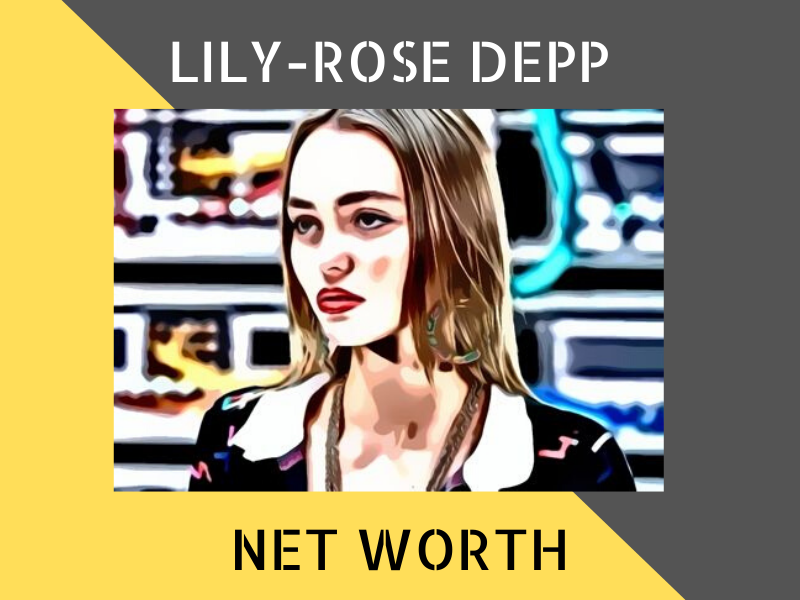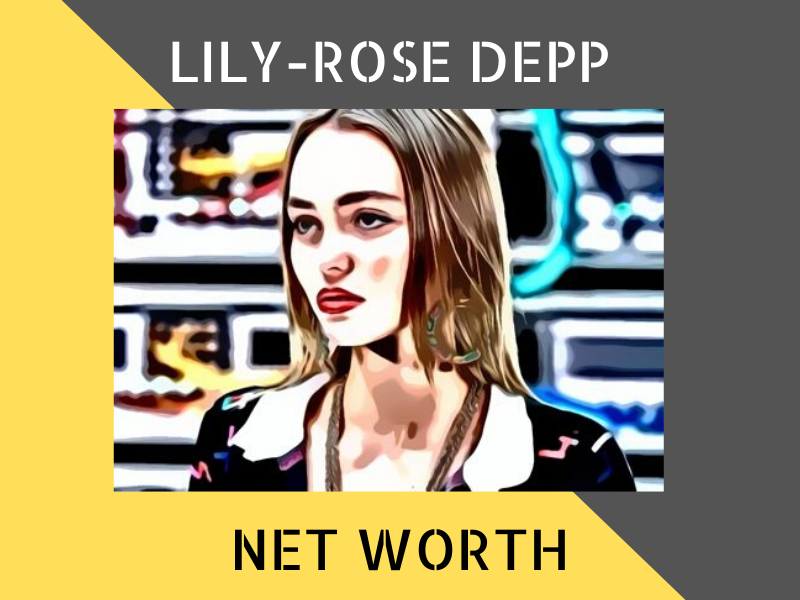 It's not unusual for celebrity children to try and follow in their parent's footsteps. Not all are successful in their endeavors though. But in Lily-Rose Depp's case, who is the daughter of Johnny Depp with model Vanessa Paradis, this beautiful young lady is already starting to make her own mark in Hollywood.
Unlike most celebrity offspring, Lily-Rose Depp didn't really grow up under the spotlight. Or, at least, she wasn't always in front of the camera.
However, in recent years, she's delved into acting more and more, breaking out of sorts after appearing in 2014's comedy-horror film Tusk.
The 20-year-old isn't as focused on acting though, as she has her modelling career mostly to thank for her net worth.
---
14. Yara Shahidi — $1 Million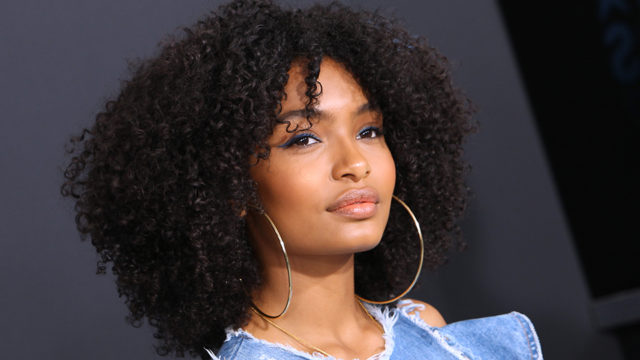 Most people know Yara Shahidi as Zoey Johnson on ABC's comedy sitcom, Black-ish, and spin-off series, Grown-ish, Yara Shahidi. However, what most don't know is that the 19-year-old has had multiple film appearances under her belt.
In fact, she made her cinematic debut on Imagine That, which was released way back in 2009.
At just 19 years old, Yara Shahidi's career as an actress has nowhere to go but up. The same goes for her bank account, especially now that she's been named as Bobbi Brown's ambassador.
---
13. Ty Simpkins — $2 Million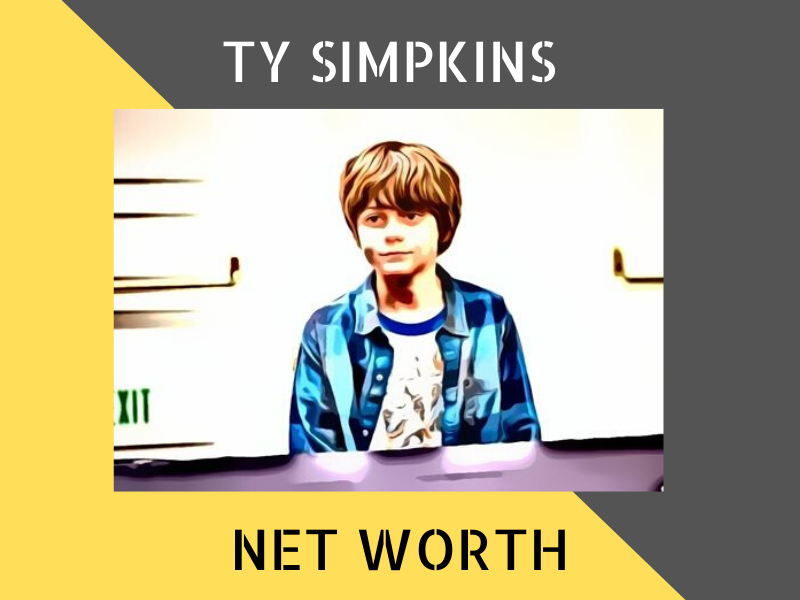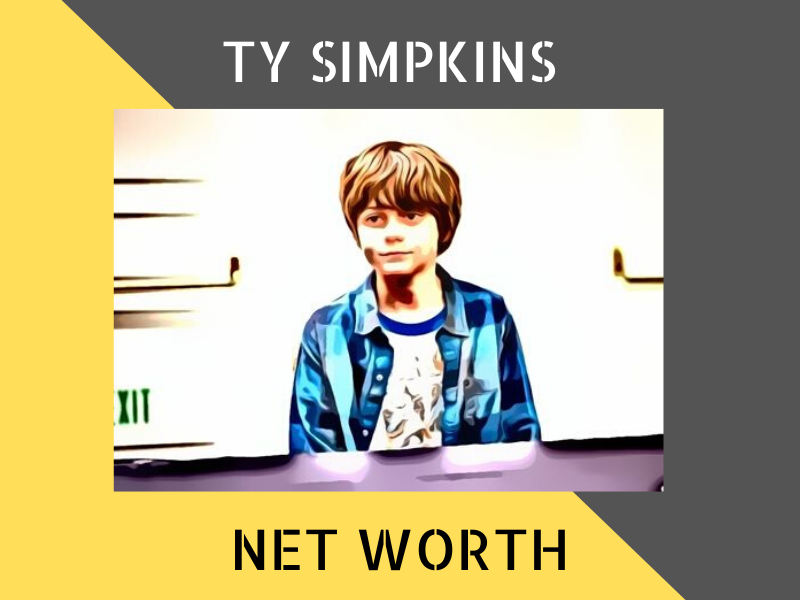 For the better part of the last decade, it seemed like Hollywood couldn't get enough of Ty Simpkins. The then-child actor appeared and starred in many of the most iconic films of the previous decade.
This includes, among other things, Insidious and Insidious: Chapter 2, as well as Iron Man 3, and Jurassic World.
He sort of fell off under the radar following his Award-winning performance in Jurassic World, only appearing in a few films since.
However, he did go on to make a cameo in Avengers: Endgame, reprising his role as Harley Keener, which could potentially be a tease on him becoming a regular in the Marvel Cinematic Universe as a possible protege of Iron Man now that Robert Downey Jr has officially stepped won from the role.
---
12. Mia Talerico — $2 Million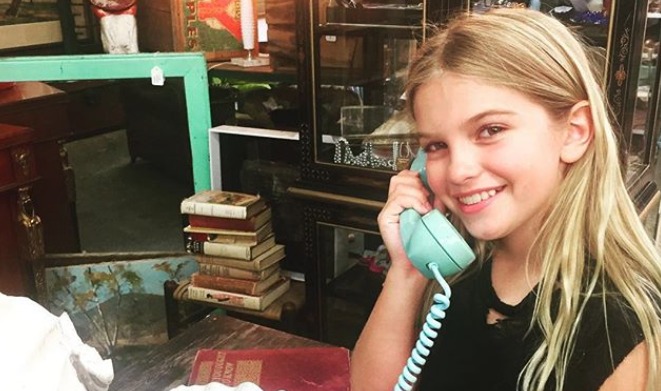 Only 11, Mia Talerico is easily the youngest millionaire actress on our list.
Mia owes much of her net worth for her role in Good Luck Charlie. Mind you, she wasn't just featured, she played the title character, Charlie Duncan.
Also, because she wasn't a twin — most TV shows hire identical twins so that they don't violate child labor laws, among other things — she made bank from being part of the series for four years.
It's estimated that Mia made $2 million from her work in Good Luck Charlie, as well as the all of the endorsements that came with it.
---
11. Finn Wolfhard — $3 Million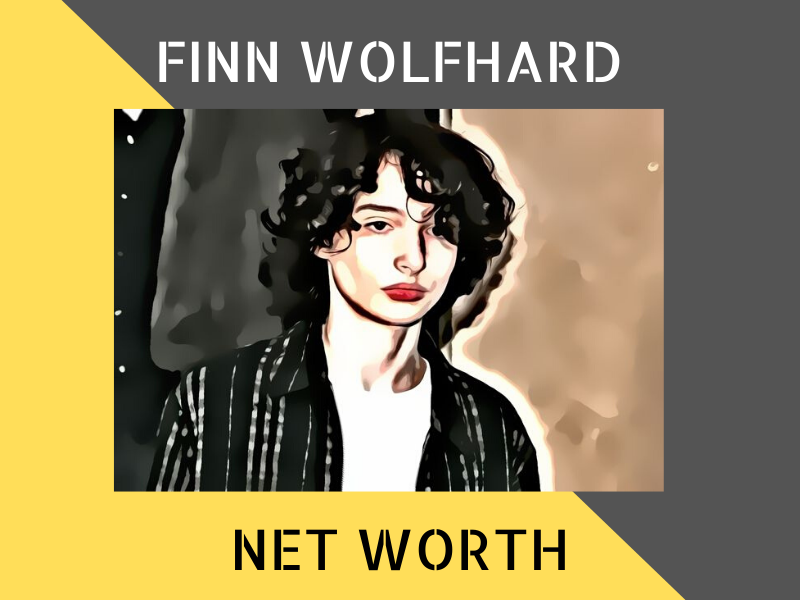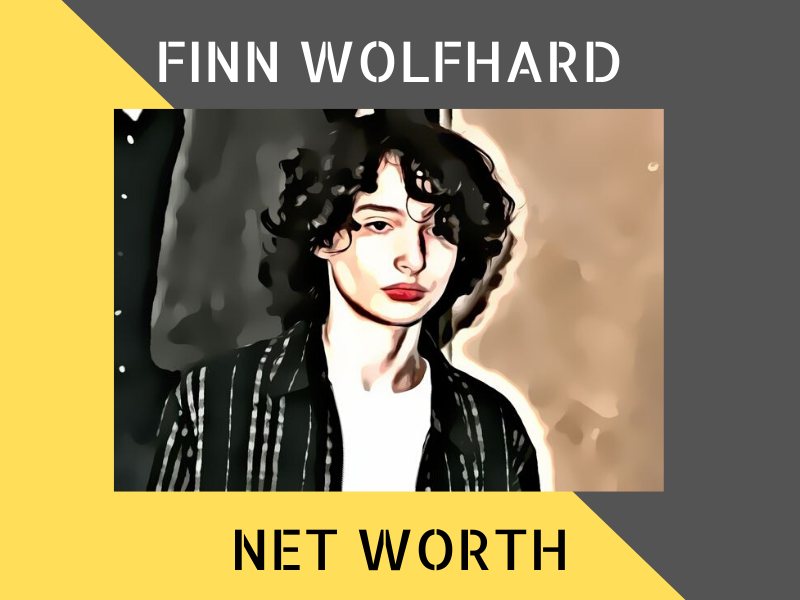 Don't be surprised if you find multiple members of Netflix's Stranger Things cast on our list.
The combination of the relatively young age of the sci-fi horror series' cast and the show's success makes for a recipe for really loaded teenagers.
Case in point, Finn Wolfhard, who stars as Mike Wheeler, and is reported to have made as much as $250,000 per episode for Season 3 of the hit series.
With Stranger Things already officially confirmed to be in production — a release date has not been set yet — expect Finn and the rest of the show's cast to make bank in the coming years.
---
10. Kiernan Shipka — $3 Million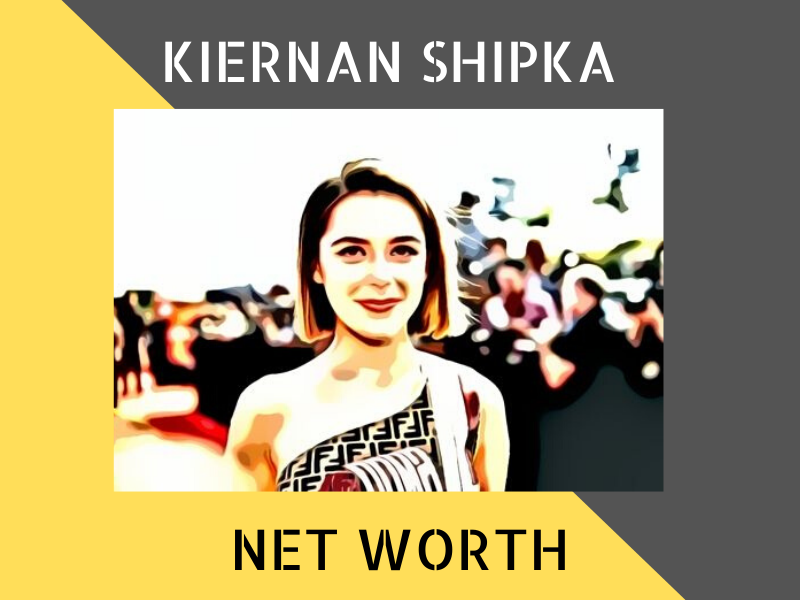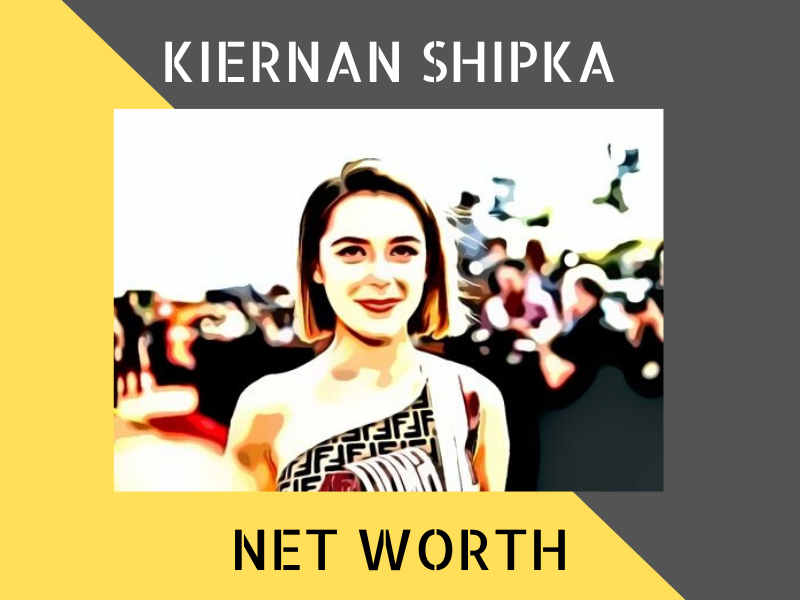 Already a print ad model from a very young age, Kiernan Shipka has been acting since she was 6. However, it wasn't until she featured as Sally Draper in Mad Men that she started gaining prominence.
But these days, Kiernan Shipka is less known as Sally Draper as she is as Sabrina Spellman, the titular main character of Netflix's supernatural horror series, Chilling Adventures of Sabrina.
With Chilling Adventures of Sabrina showing no signs of slowing down, Kiernan Shipka's wallet is only going to run deeper.
---
9. Noah Cyrus — $3 Million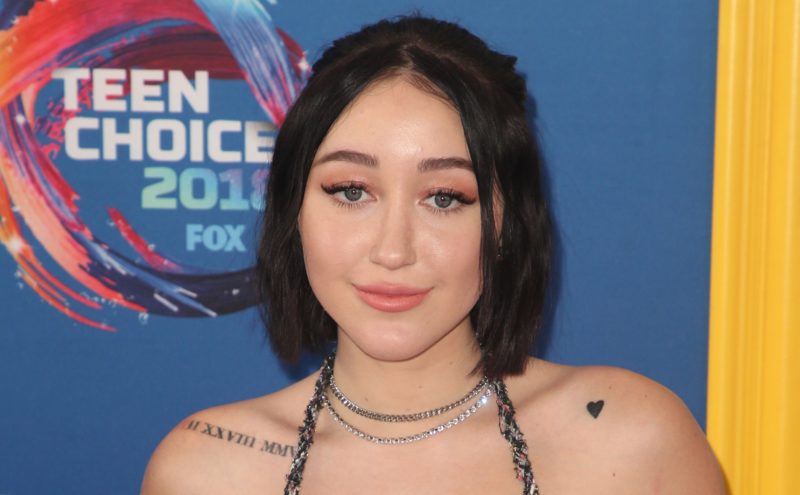 For years, people saw Noah Cyrus as only the little sister of Miley Cyrus. She even appeared in many of the films and shows that her older sister starred in. However, she's made quite a name for herself already this past few years.
While Noah Cyrus does indeed have a couple of acting credits to her name, it's her singing career that's mostly responsible for her net worth of $3 million.
Noah Cyrus released her first album in 2018 titled "NC-17". Her hit single, "Make Me (Cry)" became a Certified Platinum. The song even went on to reach as high as #46 on the Billboard Hot 100 chart.
---
8. Joey King — $3 Million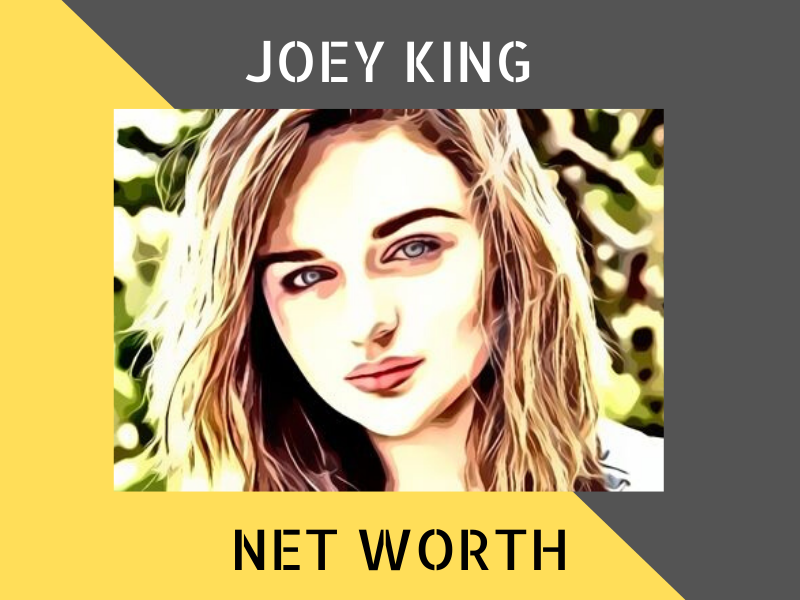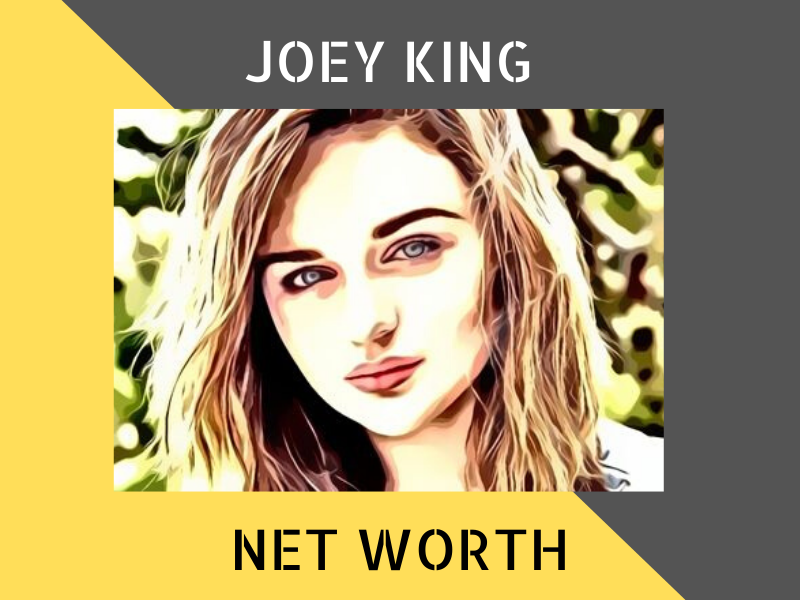 You know those actors and actresses that look familiar but you can't really identify them? Well, that's Joey King.
Until her breakout roles in 2018's The Kissing Booth and Slenderman, as well as The Act, which earned her Primetime Emmy Award and Golden Globe Award nominations, she was just another pretty face that had a minor role or two in a big movie and/or series.
Now that she's firmly established herself as one of the best actresses of her generation though, you can expect to see more of Joey King in the coming years. This also means that her net worth of $3 million is only going to balloon.
---
7. Gaten Matarazzo — $4 Million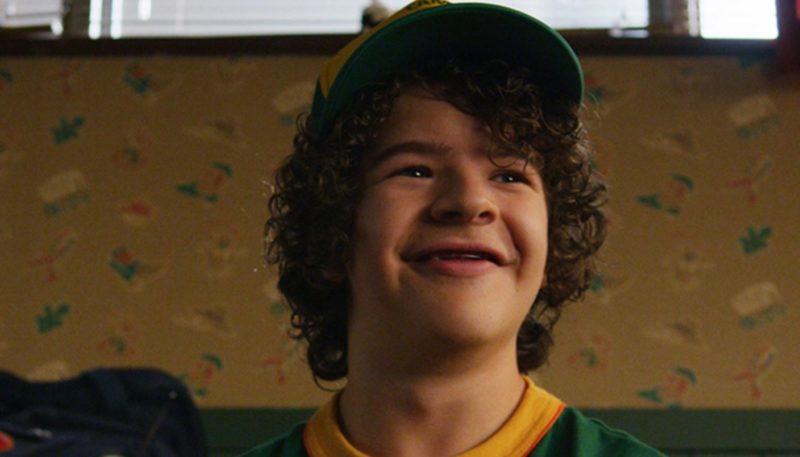 Another Stranger Things cast member, Gaten Matarazzo, who is better known among his fans as Dustin, is already richer at just 16 years old than most people will ever be for the rest of their lives.
Surprisingly enough, Gaten Matarazzo didn't begin his career as an actor. Or, at least, not in films. Instead, he was on stage first on Broadway, playing roles such as Gavroche in Les Miserables.
In addition to Stranger Things, Gaten Matarazzo is the host of his very own show on Netflix titled Prank Encounters.
---
6. Willow Smith — $4 Million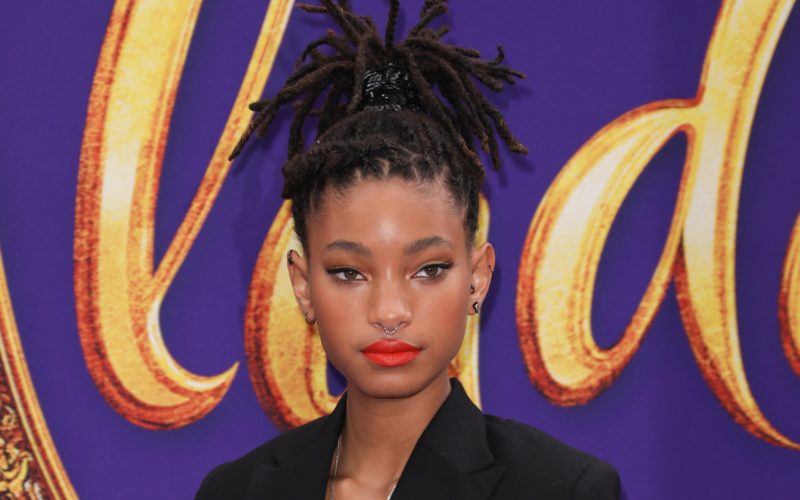 Willow Smith could've already been set for life even if she went on to live a relatively normal life. That's what happens when you're born into celebrity royalty.
In case the surname didn't give you enough of a clue, Willow Smith is the daughter of Hollywood's resident power couple, Jada Pinkett and Will Smith.
However, despite her parent's enormous wealth — the 50-year-old Will Smith has an estimated net worth of $350 million — you can't exactly say that Willow Smith is simply content on living off of her parent's money nor fame.
Having already amassed a net worth of $4 million at 19, with three studio albums already to her name, Willow Smith's career as a musician has only started.
So far, Willow Smith's biggest hit has been "Whip my Hair", which she released way back in 2010 and reached the 100 million view mark online in 2014.
---
5. Bhad Bhabie — $4 Million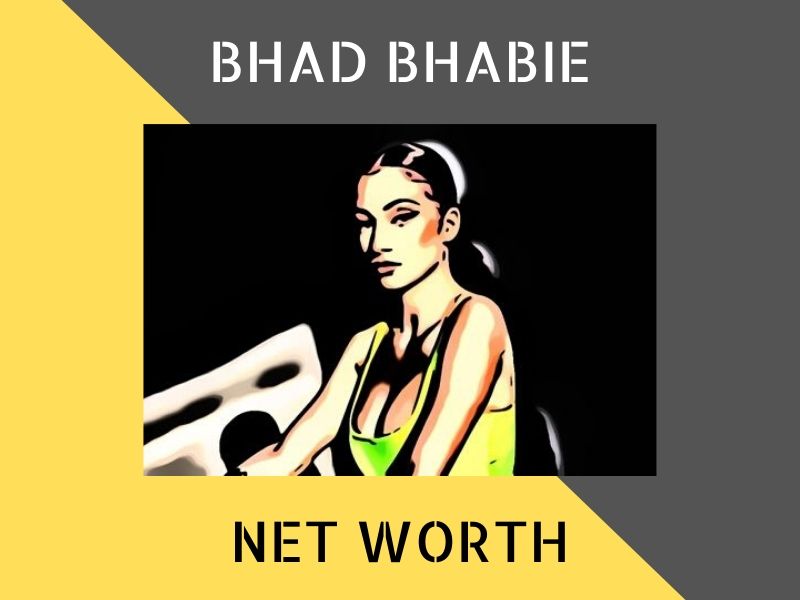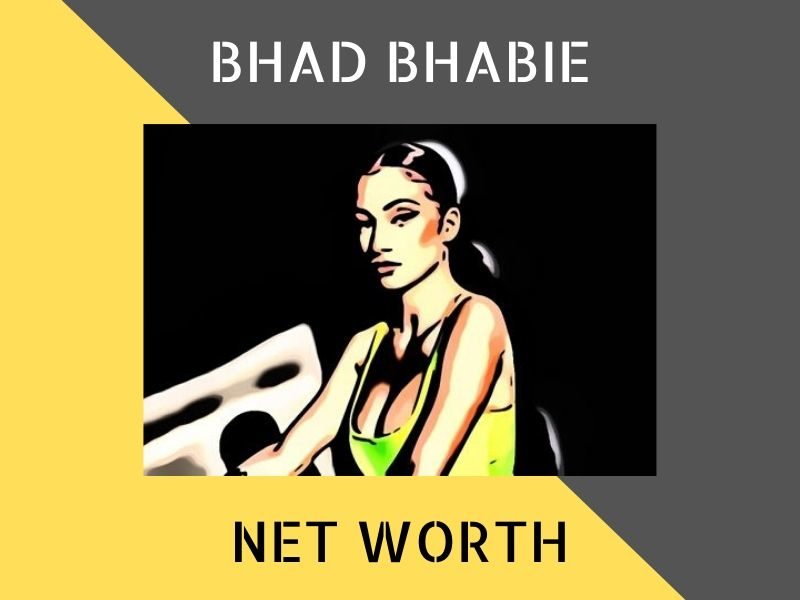 The name Bhad Bhabie probably doesn't sound familiar to you. Nor does the name Danielle Bregoli. But if I asked you if you've heard the oft-memed phrase, "Cash me outside, how bout dah?", what would your answer be?
Most people know about the meme and the phrase, as well as the girl, but what most don't know is that the girl behind it has parlayed it into quite the bank account.
After going viral practically overnight following his appearance on Dr. Phil back in 2016, Bhad Bhabie has been busy. Because of the social media following that she gained that night, she's since gotten multiple offers from companies paying her for product placements and endorsements, specifically, on Instagram.
Recent reports claim that Bhad Bhabie makes as much as $300,000 a month on product ads, as well as $100,000 per post, on her social media accounts.
---
4. Bailee Madison — $6 Million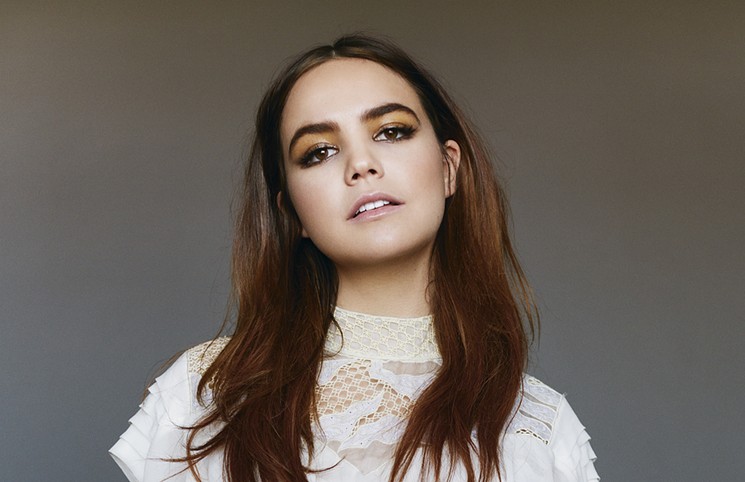 At just 7 years old, Bailee Madison would find herself starring alongside John Travolta in Lonely Hearts, and everything's pretty much gone well for her since. This is especially after she starred in 2007's Bridge to Terabithia, which, to this day, remains her most iconic and well-remembered appearance.
But while most people would only remember Bailee Madison for Lonely Hearts and Bridge to Terabithia, she's actually appeared in quite a number of movies and TV shows.
As a matter of fact, Bailee Madison already has more than 50 credits under her name!
---
4. Chandler Riggs — $8 Million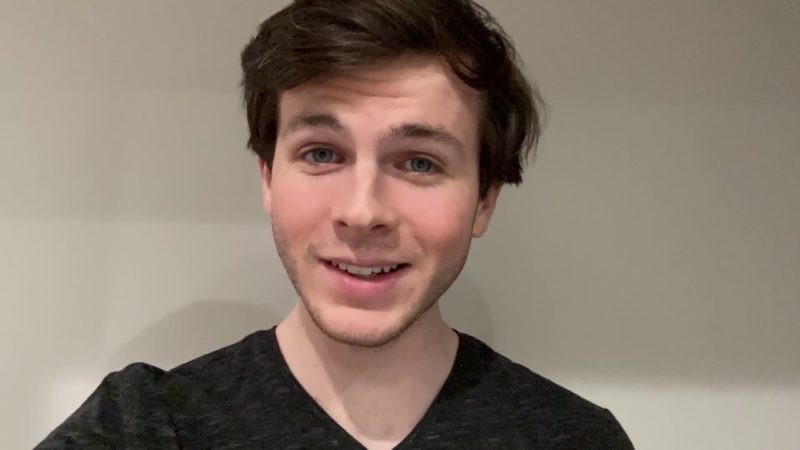 The AMC horror-drama series, The Walking Dead, will probably not be remembered well. This is especially after the show's quality has significantly gone downhill in recent seasons. But even though there's a lot of bad things that can be said about the show, a couple of good things did come out of it, like, for example, the introduction of Chandler Riggs into the world.
Known for his appearance as Carl Grimes on The Walking Dead from 2010 until 2018, Chandler Riggs received three Saturn Awards and a Young Artist Award for his performance.
Chandler Riggs currently has a recurring role on ABC's family-drama series, A Million Little Things.
---
3. Billie Eilish — $8 Million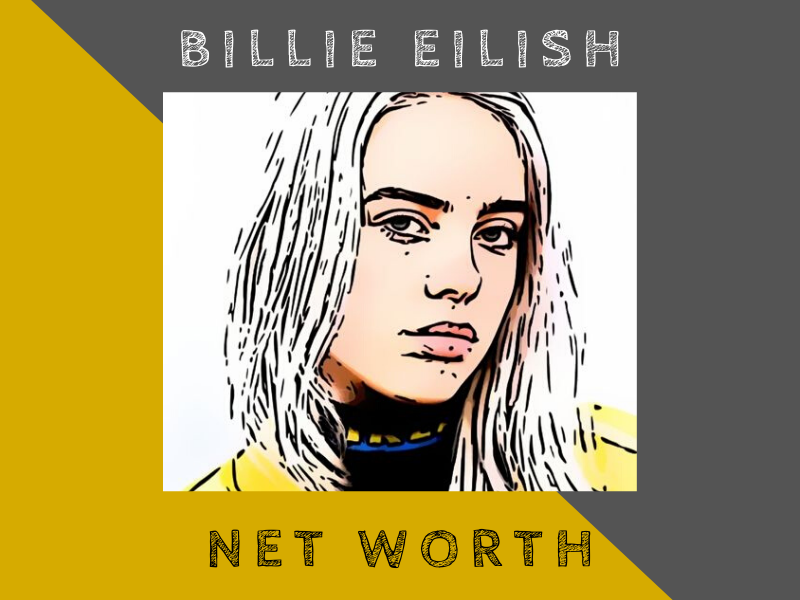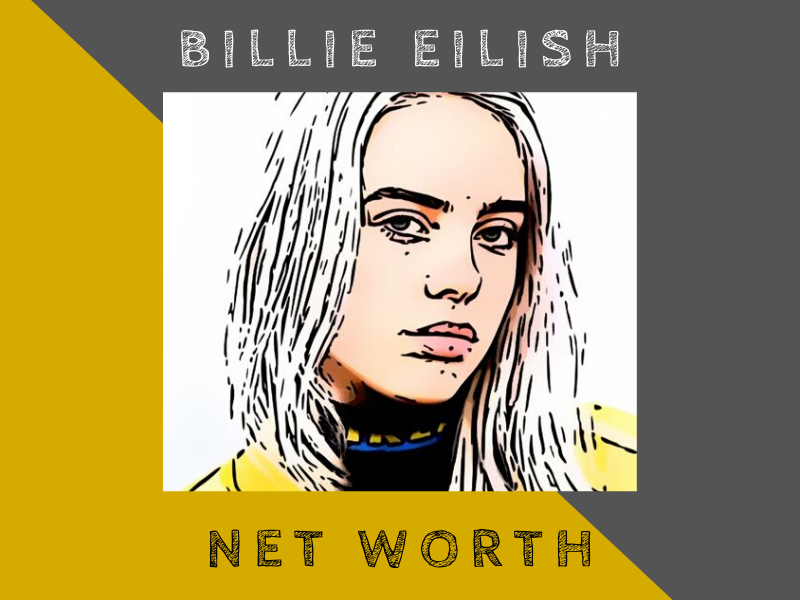 Somehow, it feels like Billie Eilish has been around forever. She's that big already, which is surprising considering that she's only 18 and only really started her music career back in 2016, which is just 4 years ago. In this list, she's not known for her acting (she did some small acting jobs) but she's a star in the music industry.
In less than half a decade, Billie Eilish has managed to establish herself as one of this generation's biggest musicians. Practically all of her songs go viral. In fact, her very first single "Ocean Eyes" receiving more than hundreds of millions of streams on Spotify alone. But that's not all.
Billie Eilish's first studio album, titled "When We All Fall Asleep, Where Do We Go?" (2019) topped the characters in multiple territories, including the United Kingdom, Australia, and Canada.
---
2. Millie Bobby Brown — $10 Million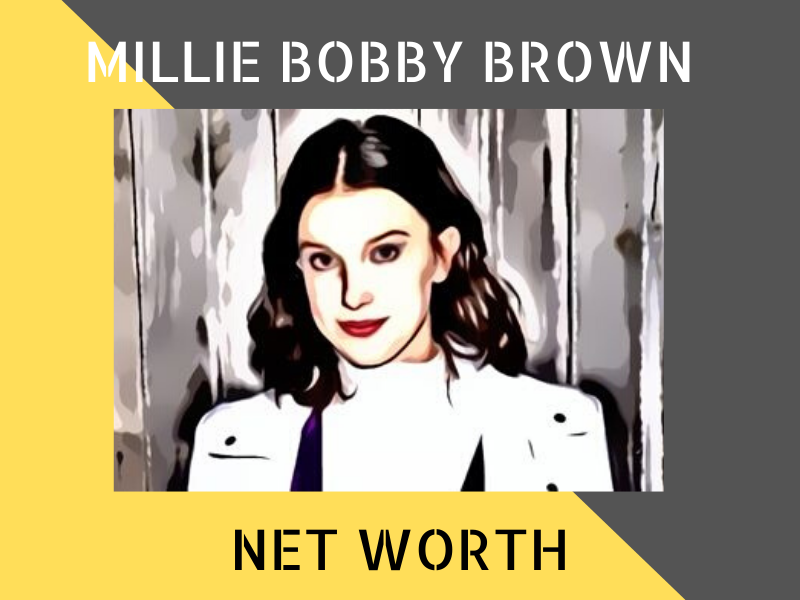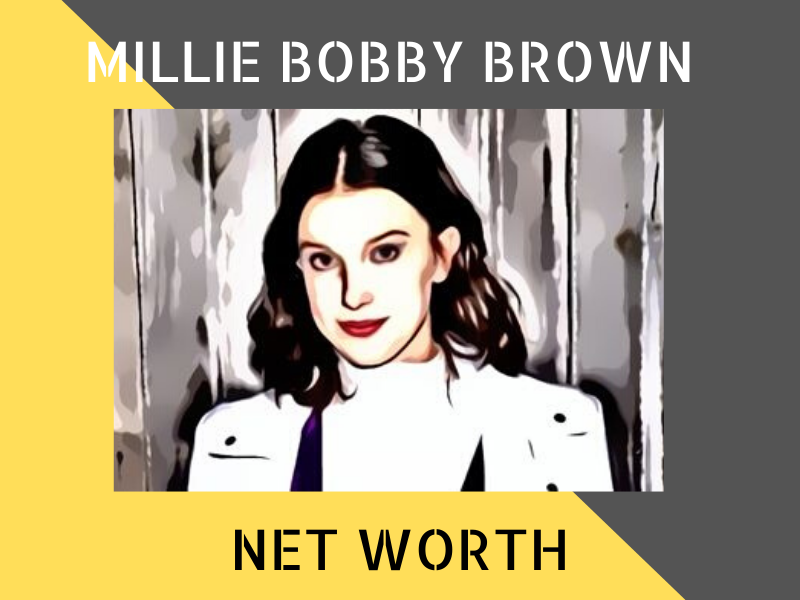 Stranger Things might have featured multiple young stars, but none of them has become as big as Millie Bobby Brown has. In fact, she's arguably the biggest of them all. Salary-wise, she does make the most, as she's paid as much as $300,000 per episode. However, unlike other cast members, Millie Bobby Brown has gone on to star successfully in a number of big films already.
Millie Bobby Brown was reportedly paid $1 million to star in Godzilla: King of the Monsters in 2019. She then went on to sign a $3 million contract to reprise her role in the monster film's sequel, Godzilla vs. Kong, which is set to release in November 2020.
Millie Bobby Brown is also set to star as Suzy in the film adaptation of Ali Benjamin's The Thing About Jellyfish.
---
1. JoJo Siwa — $12 Million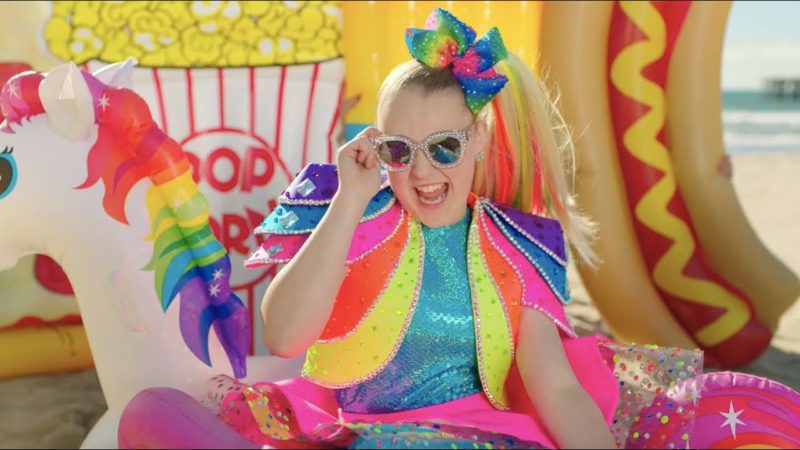 Joelle Joani "JoJo" Siwa is one of the youngest actors on our list. She's also the richest, having already amassed a $12 million net worth at a very young age despite not having really appeared in any big films or shows.
Unlike the others on our list, JoJo Siwa is not a conventional artist. Instead, she got her start on Abby's Ultimate Dance Competition and Dance Moms, appearing on the latter alongside her mother.
However, since then, she's pretty much carved her own path, with successful singles such as "Boomerang" and "I Can Make U Dance".
With "Boomerang" already having being viewed nearly half a billion times, JoJo Siwa, who is only just 16, is only bound to get bigger.
---
Final Thoughts
As you can see, there's a reason why a lot of children want to become celebrities. It's not just because of the fame and popularity. It's also because of the financial security that comes along with being an actor and/or actress as well.
With that said, it's still worth taking note that making it to Hollywood is no easy feat, especially if you want to make it big.
---
Other Articles:
The Richest Video Game Developers In The World
Richest Footballers On The Planet