Doyers Street is a side mission under the new Warlords of New York DLC.
Your task is to investigate a missing Peacekeeper patrol in Doyers Street.
Here's a walkthrough of Doyers Street in Division 2.
To begin the mission, head to the marked area on the map.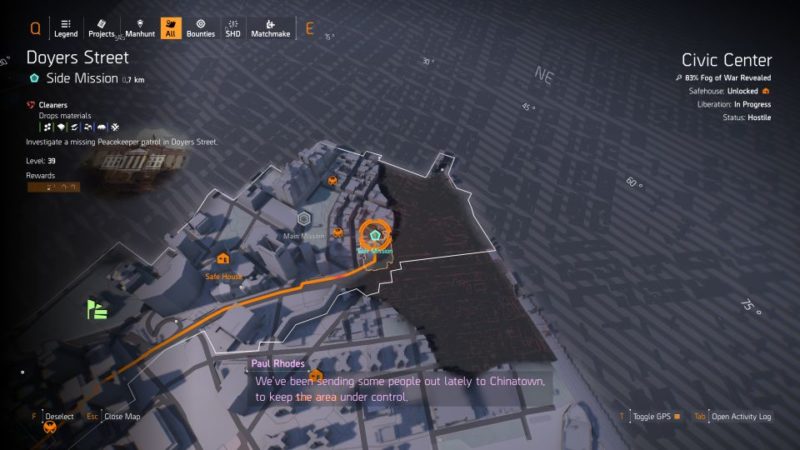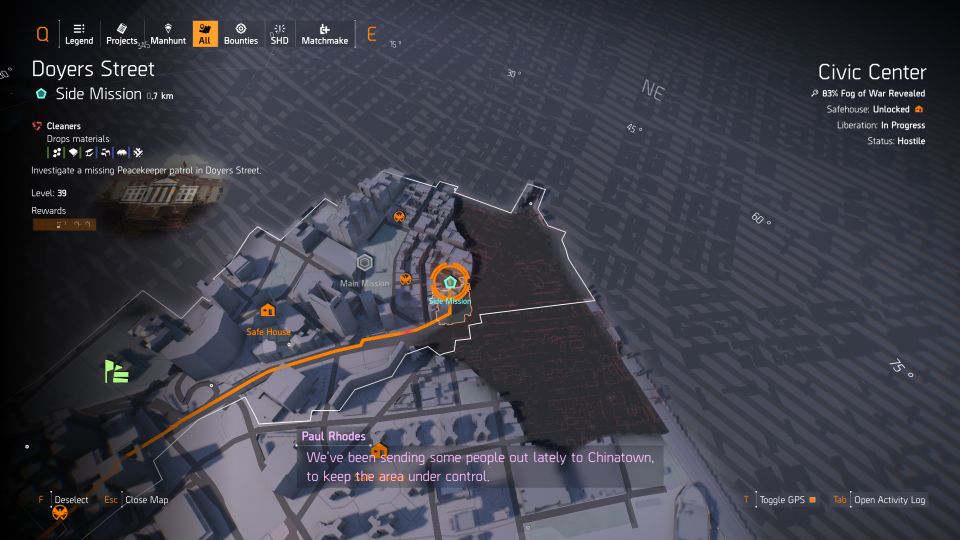 Reach Stephanie Ripley
Once you're there, enter the building. The door's beside the Sushi Bar.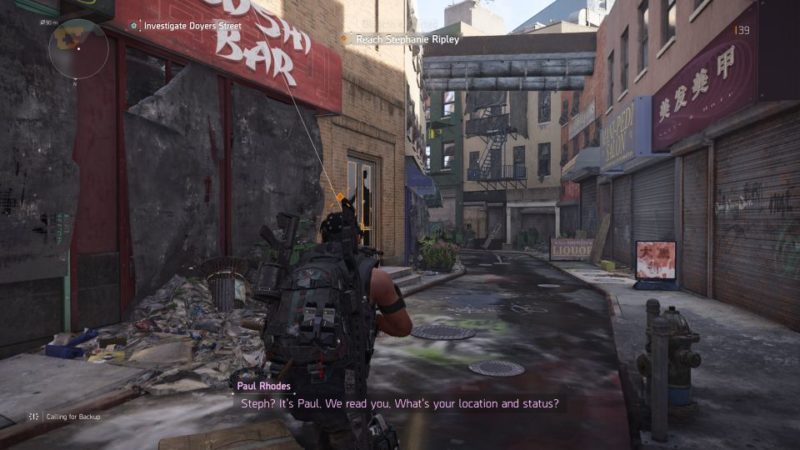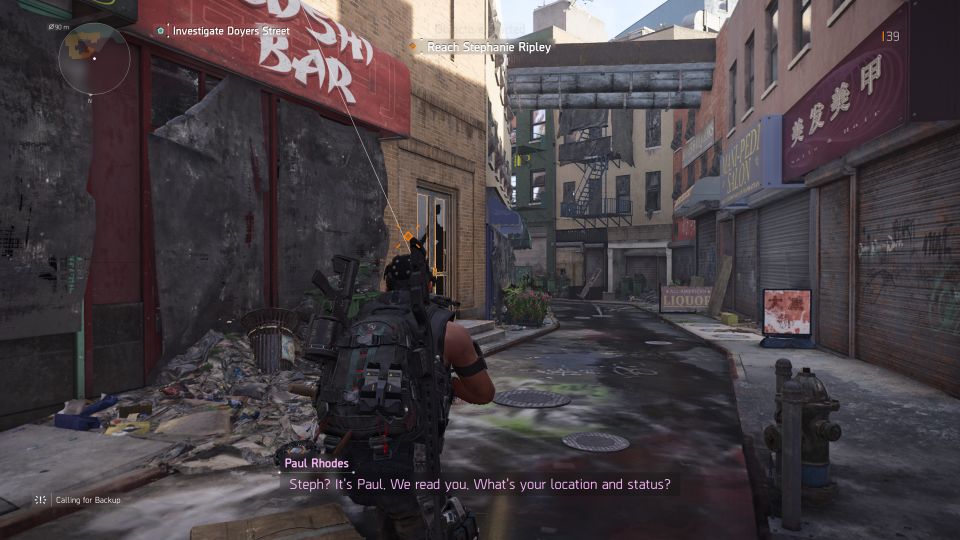 Here, you need to restore the power first before you can go through.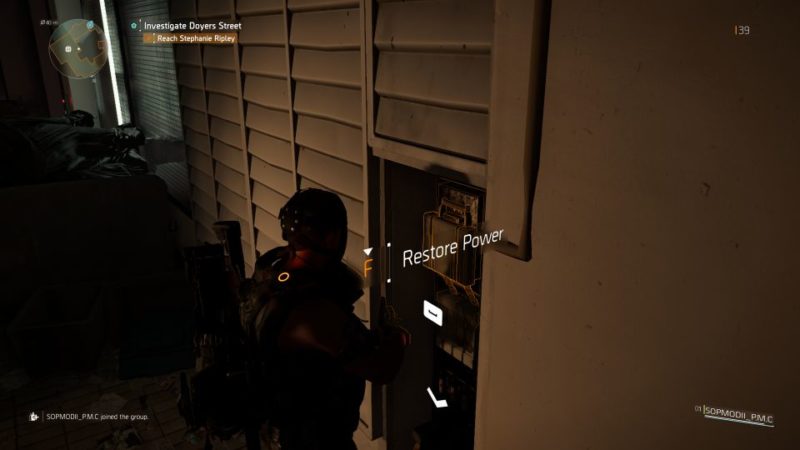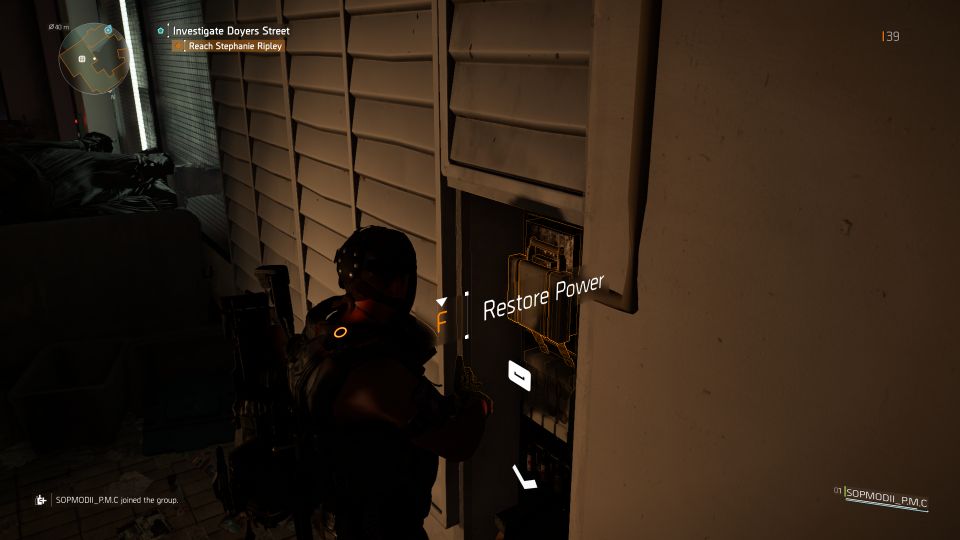 Once the power is restored, press the button to pull up the shutters.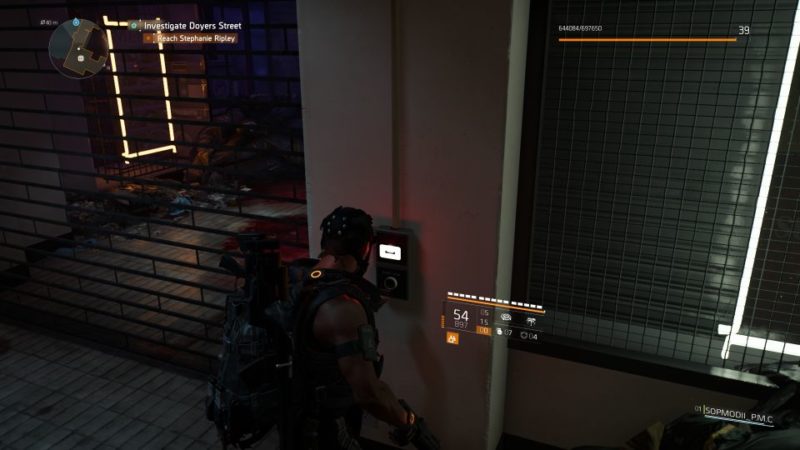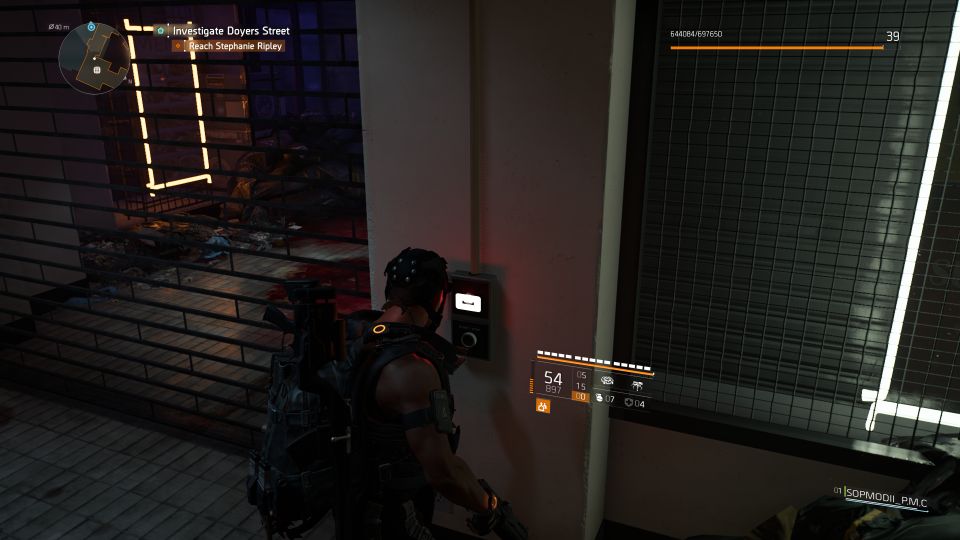 Continue going and you'll have to jump downwards. Force open the elevator door.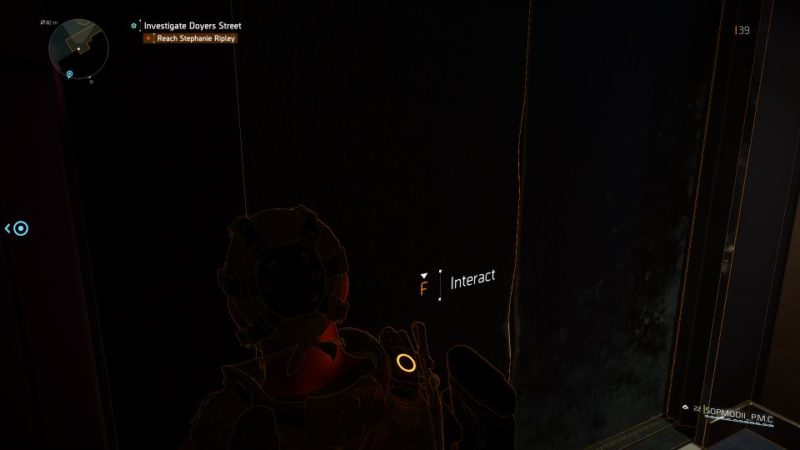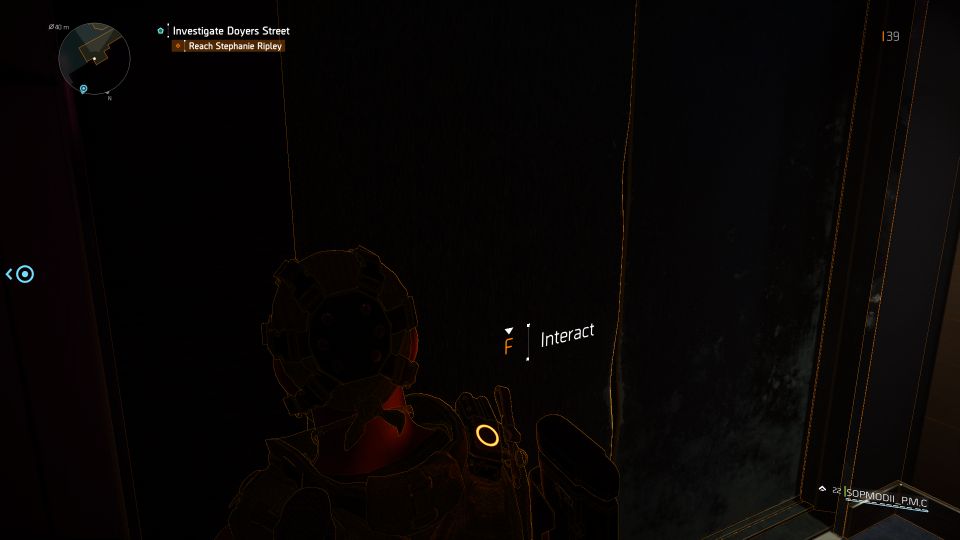 You will come across some Cleaners here. Take them out first.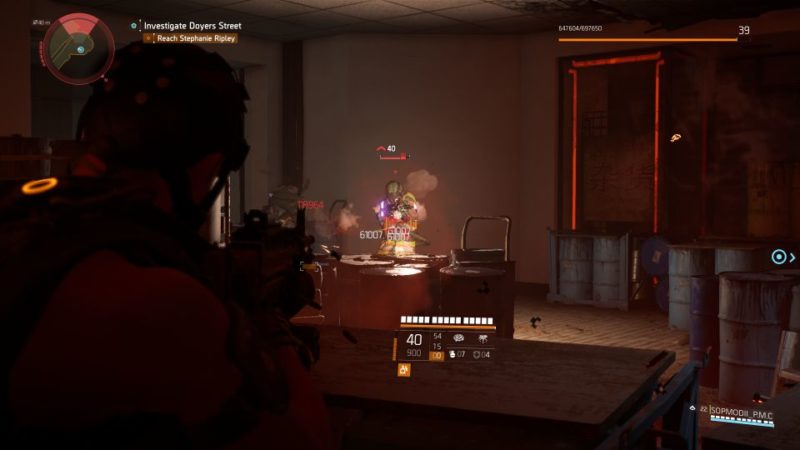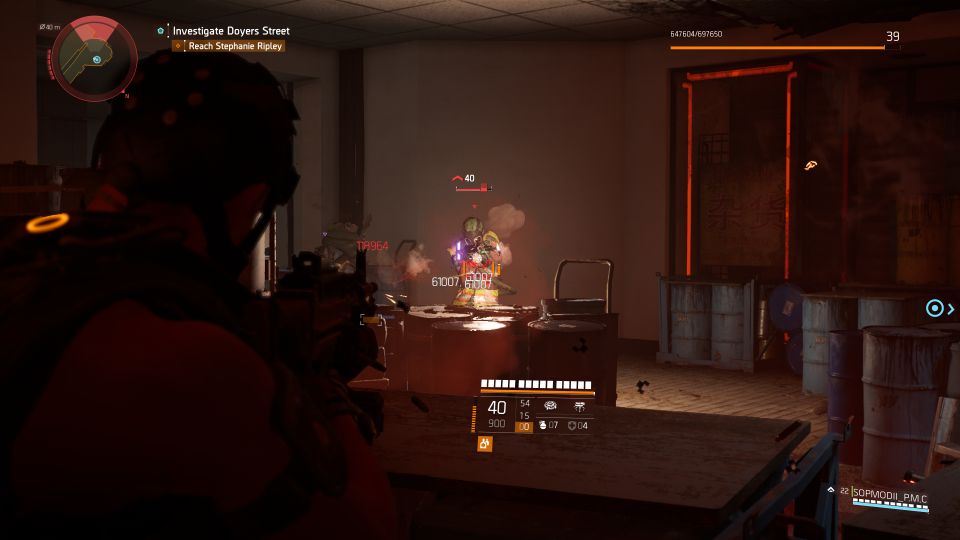 To head to the next room, climb up the platform and go to the EXIT door.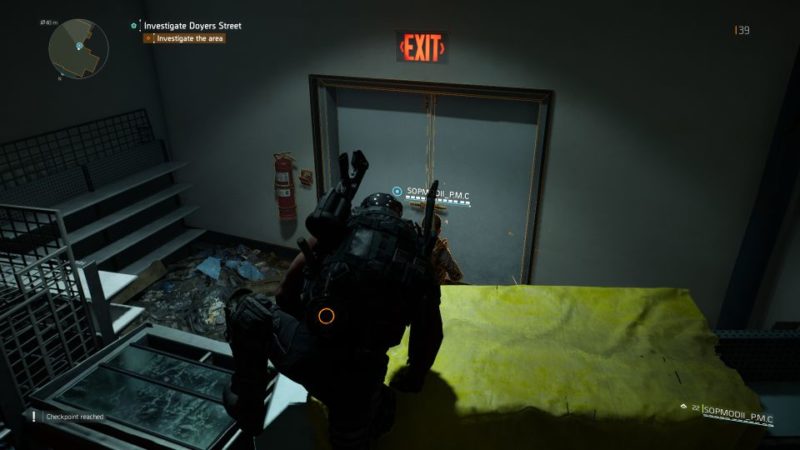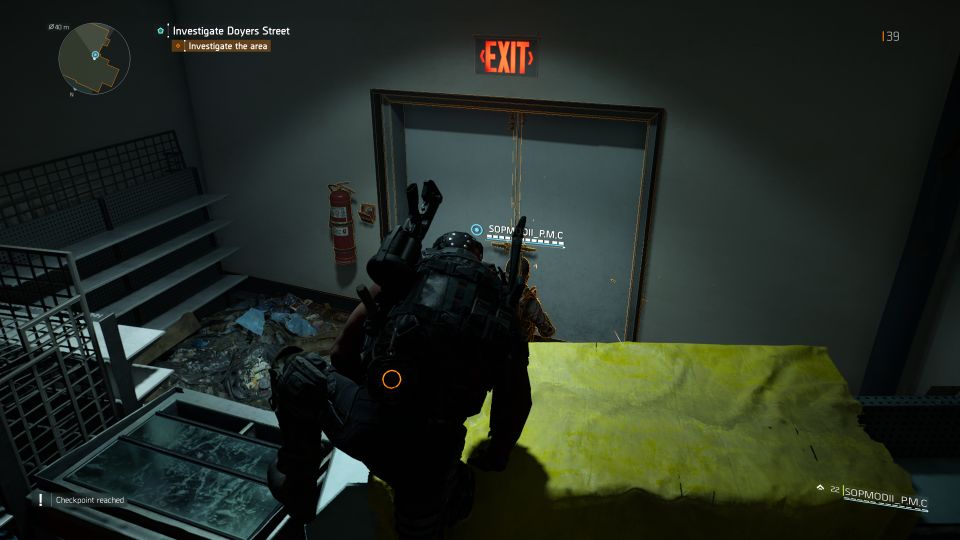 Speak with Stephanie
You should find Stephanie in this room. Talk to her.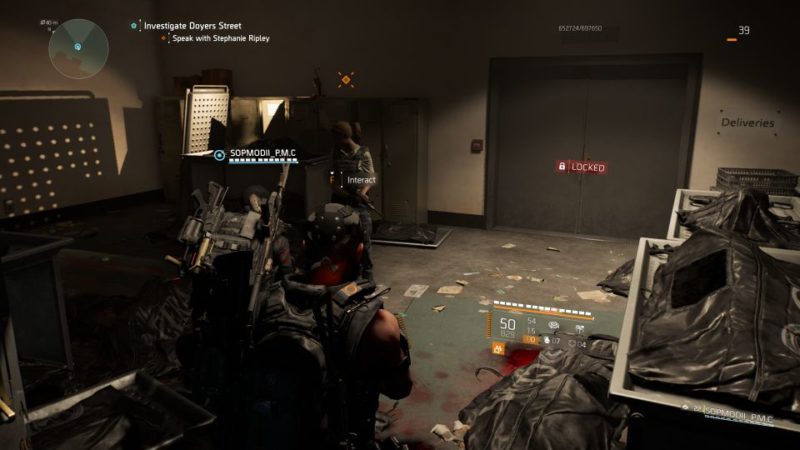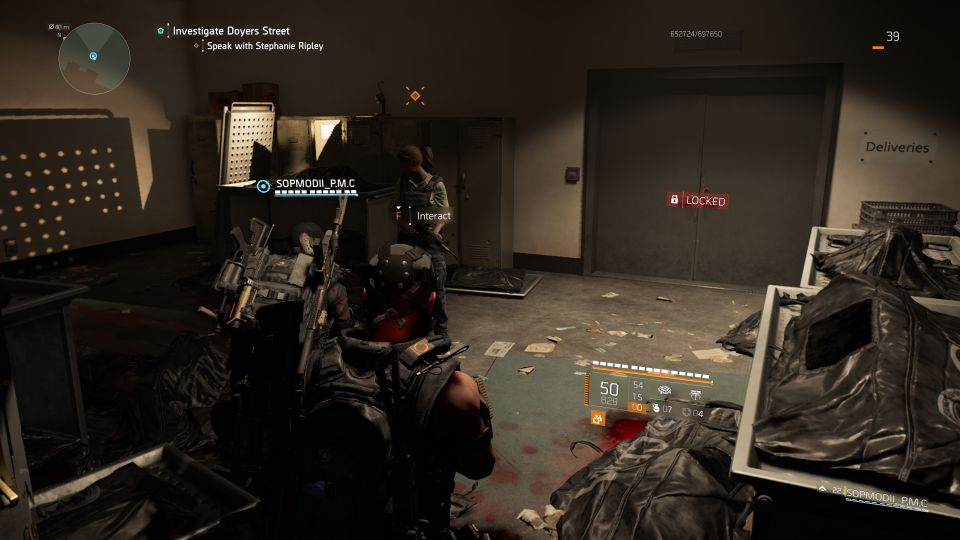 Locate Petra Dunne
You'll then need to locate Petra Dunne. Keep going until you reach a locked door.
To open it, go from the other side and shoot at the lock through the wired fence. You should find some stash inside.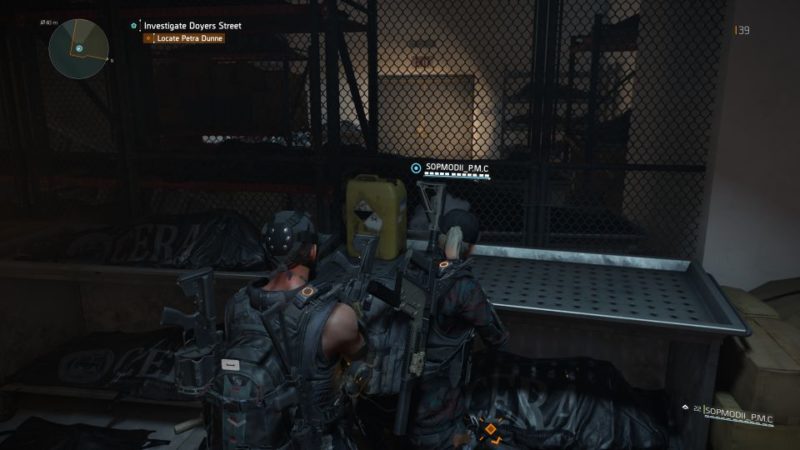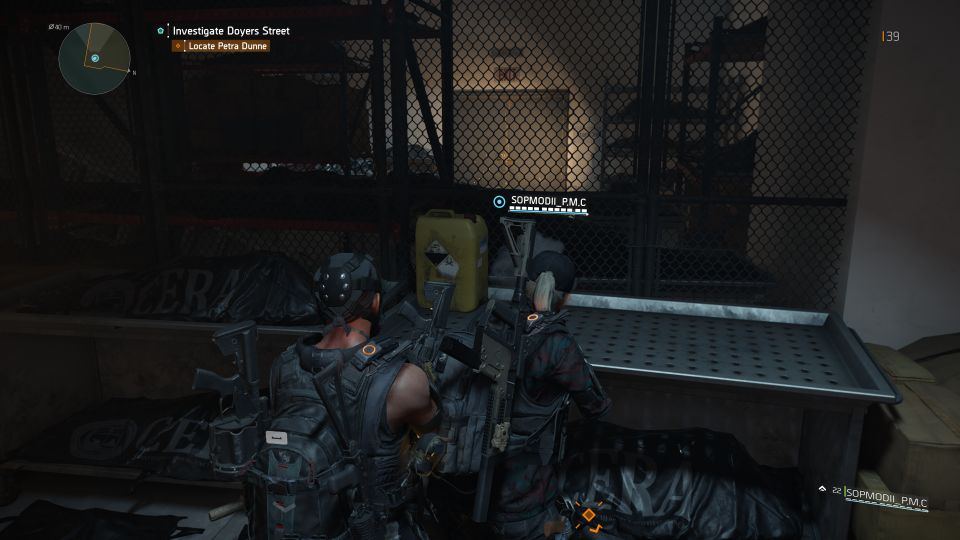 Continue going until you reach yet another locked door.
Similarly, you need to shoot at the padlock on the door from the inside.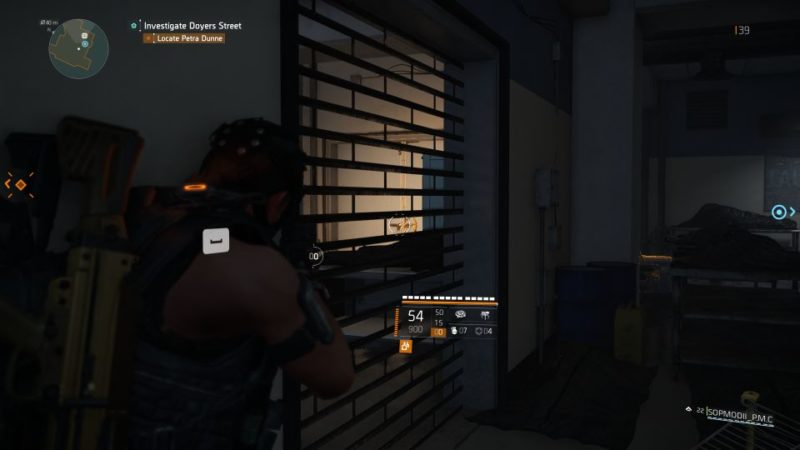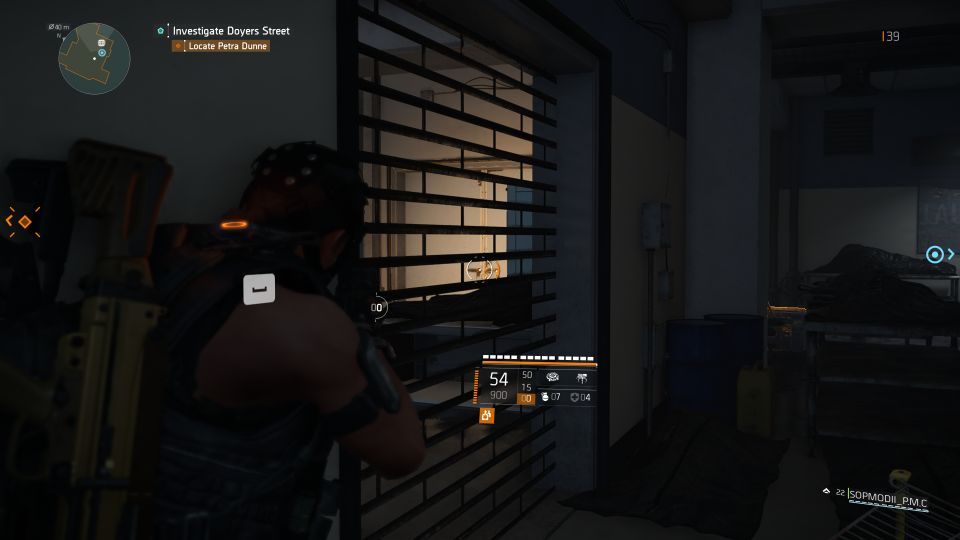 Defend Stephanie Ripley
Next, you need to go back to Stephanie and defend her from incoming Cleaners. Keep going and clearing the area.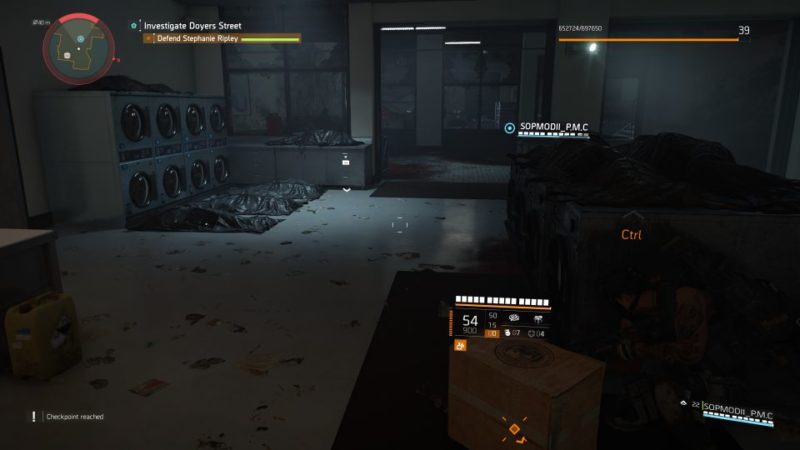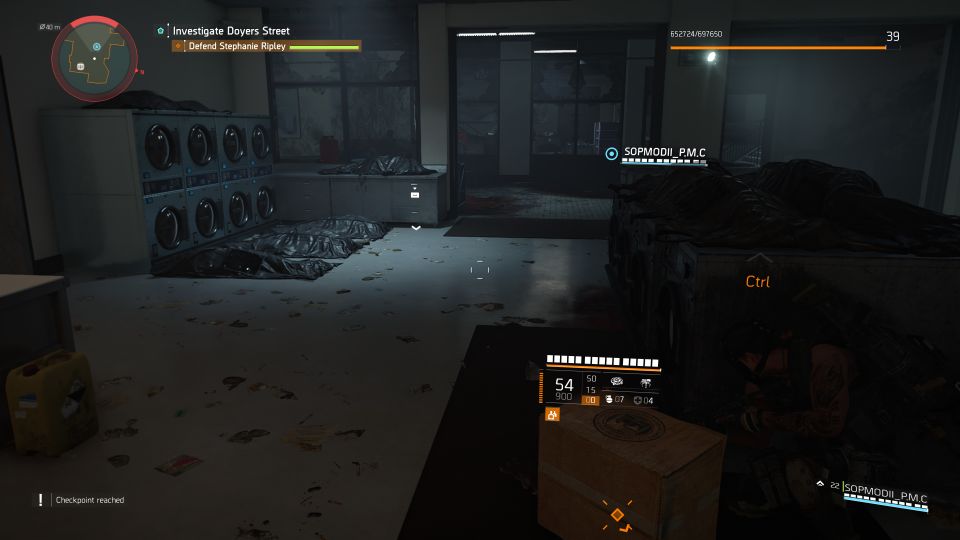 Locate Petra Dunne
Once you're done, you will reach a dead end. Head back to Stephanie's location and open the shutters near her.
Continue searching for Petra.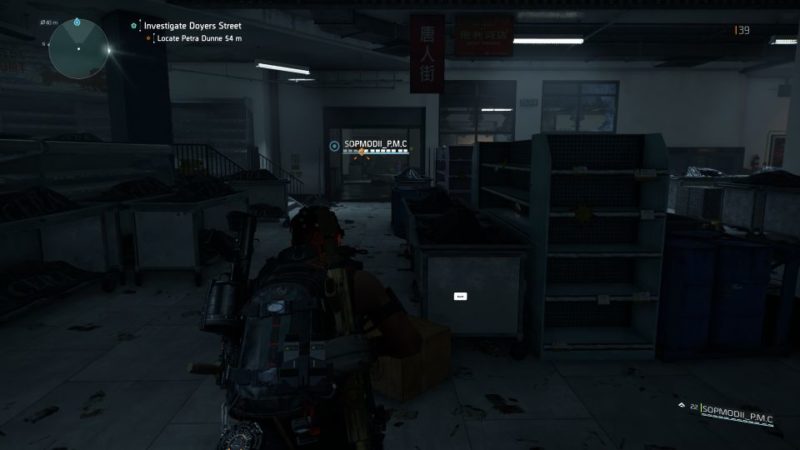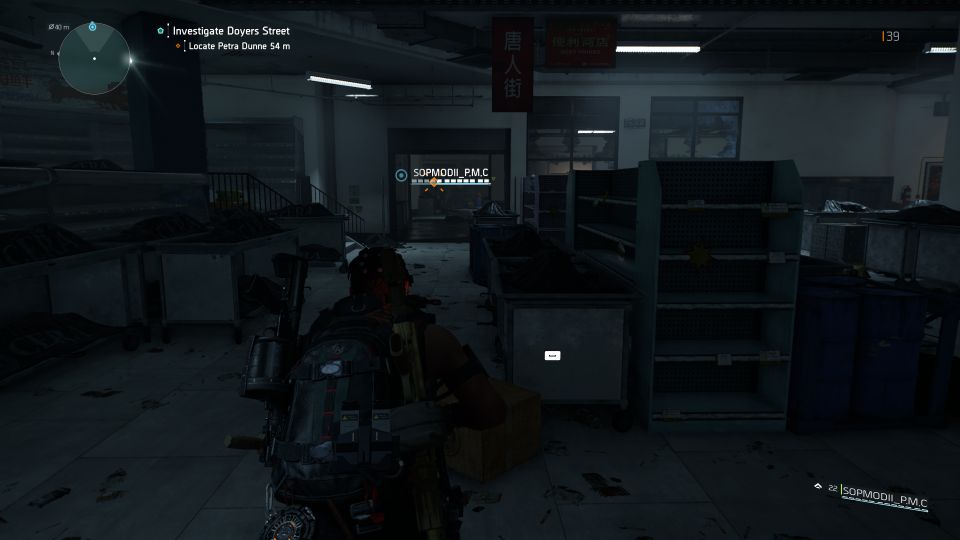 There'll be more Cleaners along the way.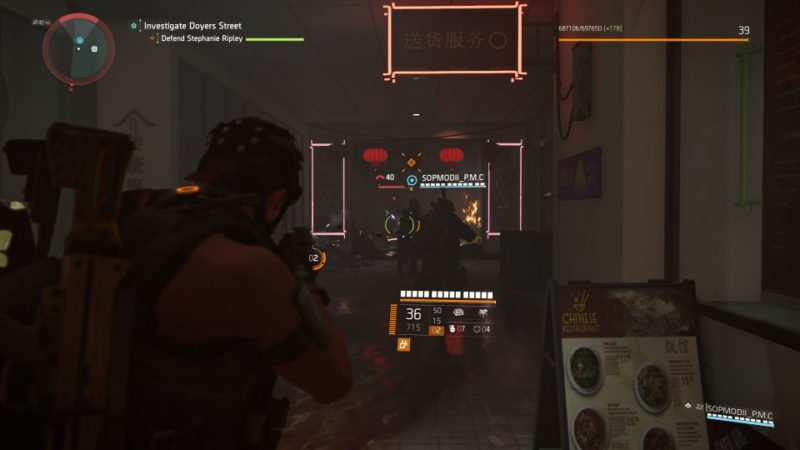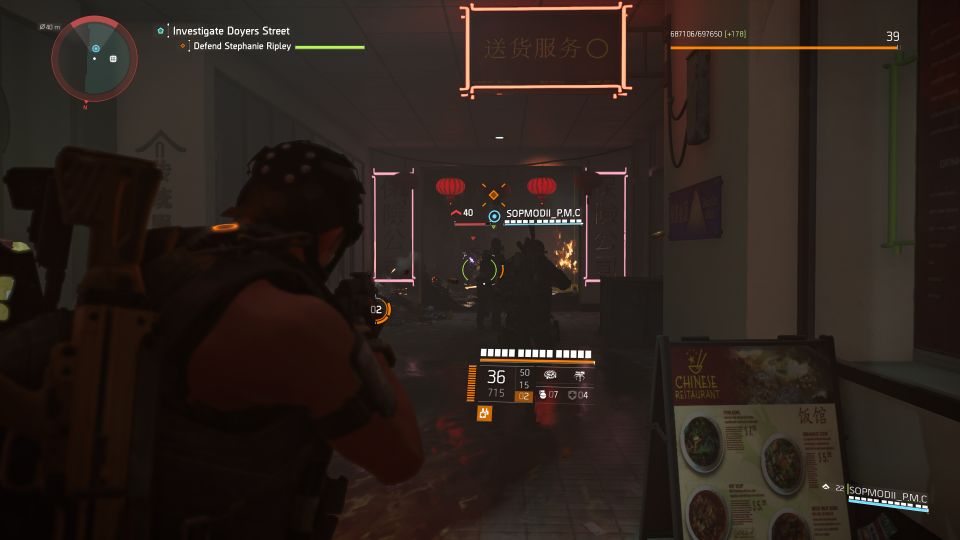 Defend Stephanie Ripley and kill Jameson
You should reach the final room. Defend Stephanie and take out all the enemies.
A heavily armored Cleaner named Jameson is the boss for this area. Take out his tank to deplete his health quickly.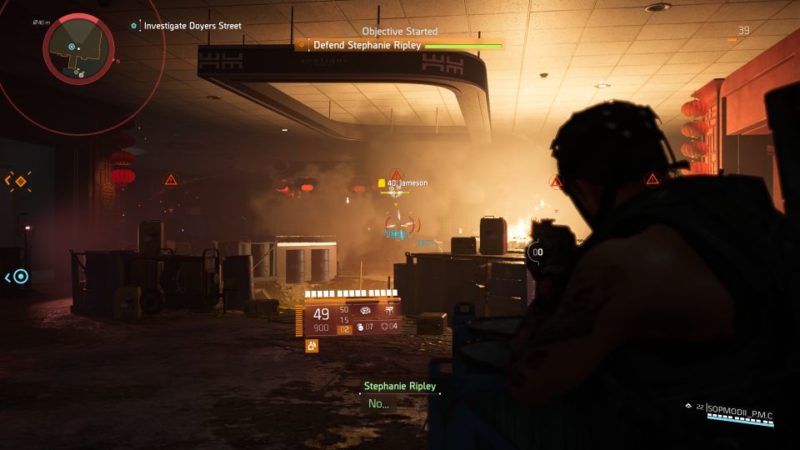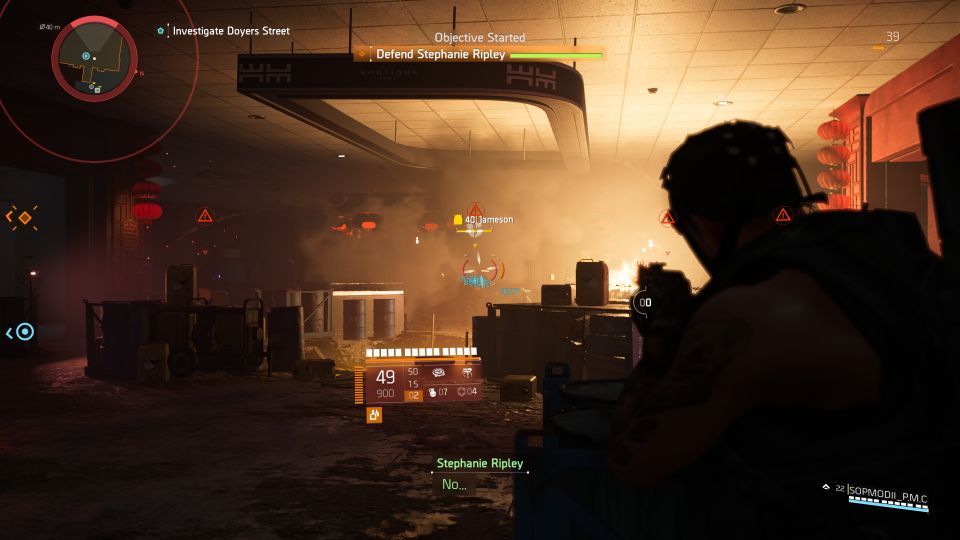 Once the area is secure, speak with Stephanie.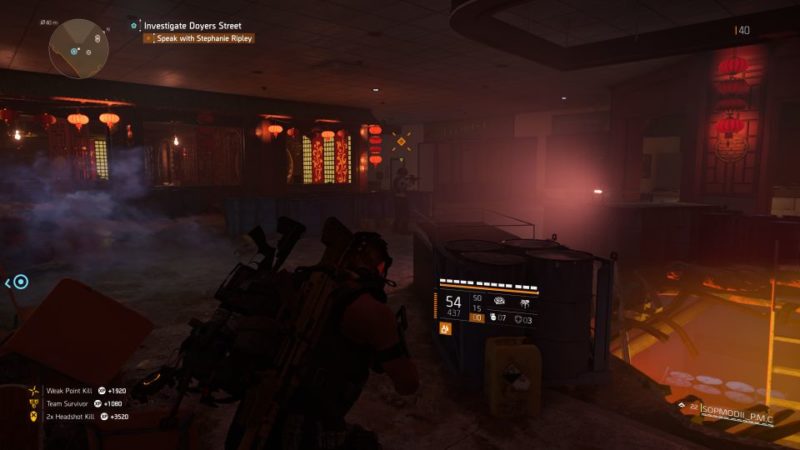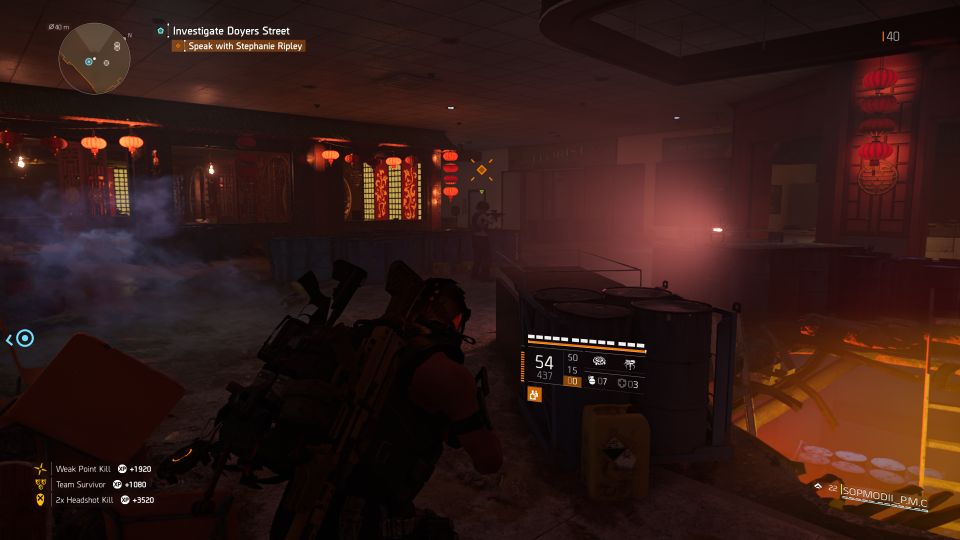 The mission ends here.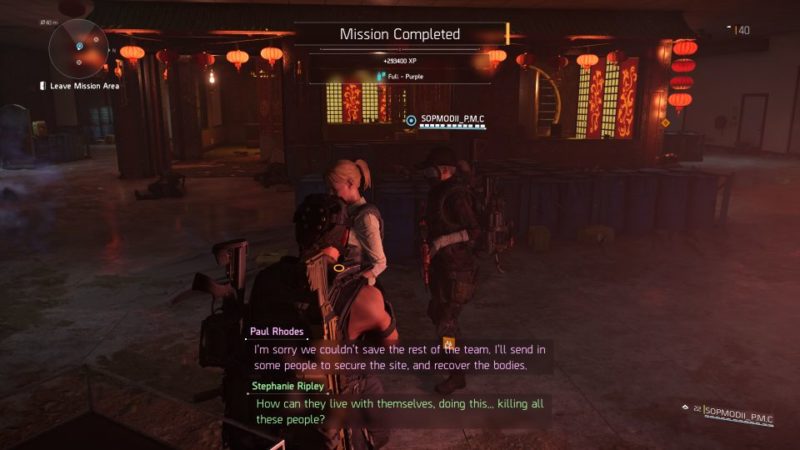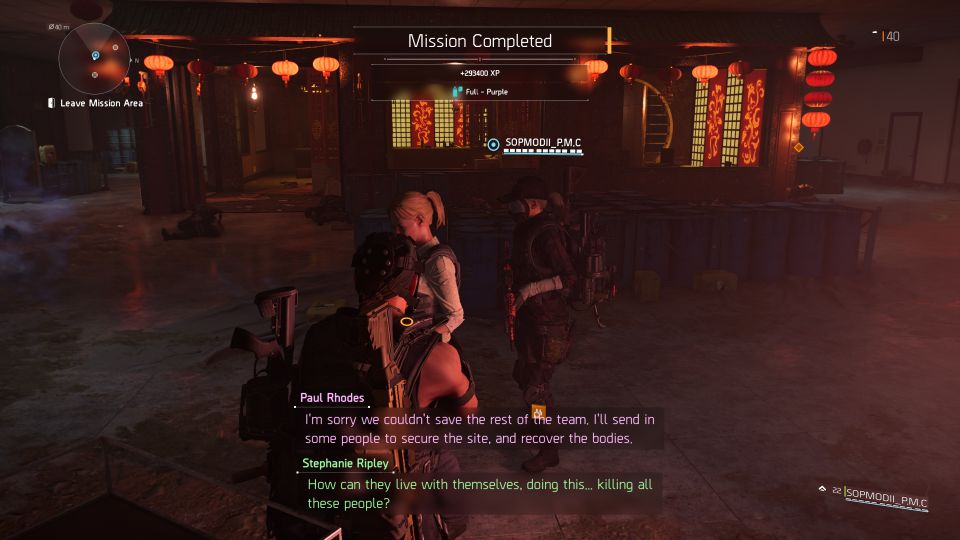 ---
Related articles:
The 917 Bounty (Brunhilda & Chef): Division 2 Walkthrough
Liberty Island (Kill Aaron Keener): Division 2 Walkthrough (WoNY)
All The Leads In Warlords Of New York (The Division 2)
Financial District | Wall Street (James Dragov) – Division 2 Walkthrough
Pier 26 (Financial District) – Division 2 Walkthrough (WonY)