Raft is an early access survival game that can be played with your friends or alone.
To survive in the game, basic requirements are important, especially food and water.
Here's how you can get drinkable water in Raft.
Make an empty cup (or two)
First of all, you should craft an empty cup.
You simply need four plastics to make one. Plastics can be obtained from the sea as they're floating around.
You should get at least two cups, one for placing on the purifier and another for drinking.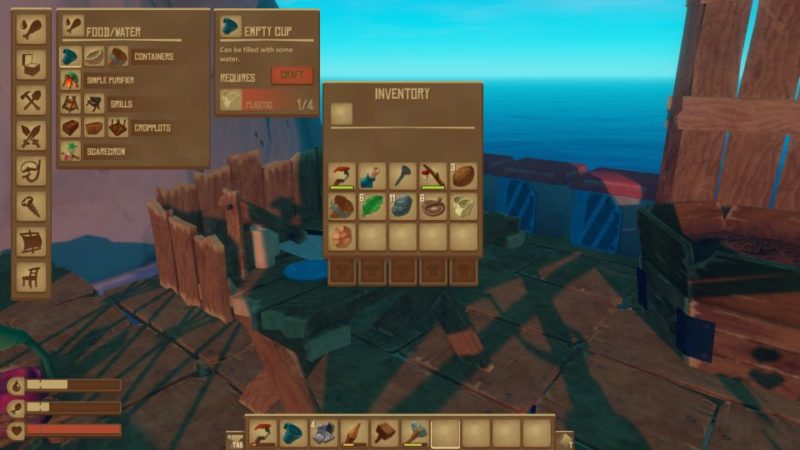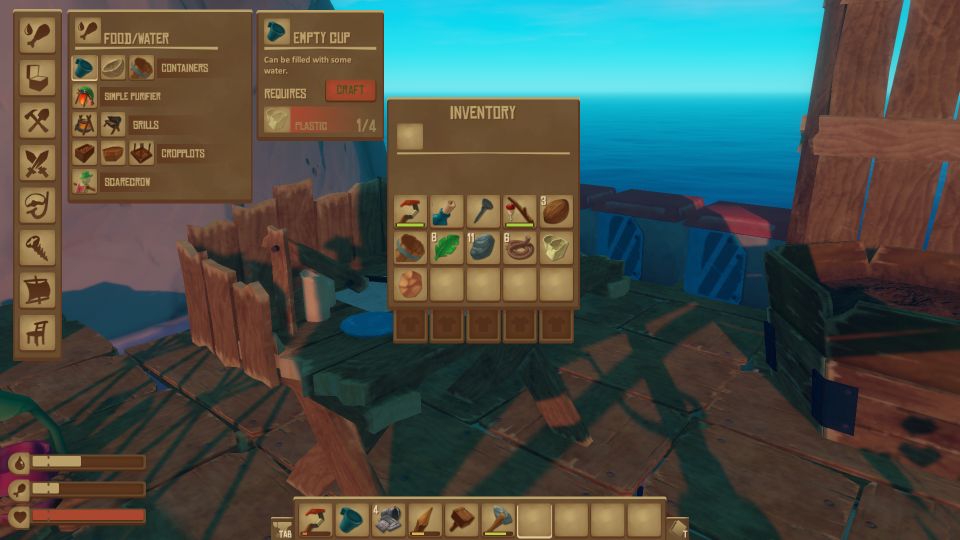 Make a simple purifier
At the beginning, you can only make a simple purifier which is used to boil the water.
To make one, you need 6 planks, 6 palm leaves and 4 plastics. Again, all of these items can be obtained from the sea as they float around together.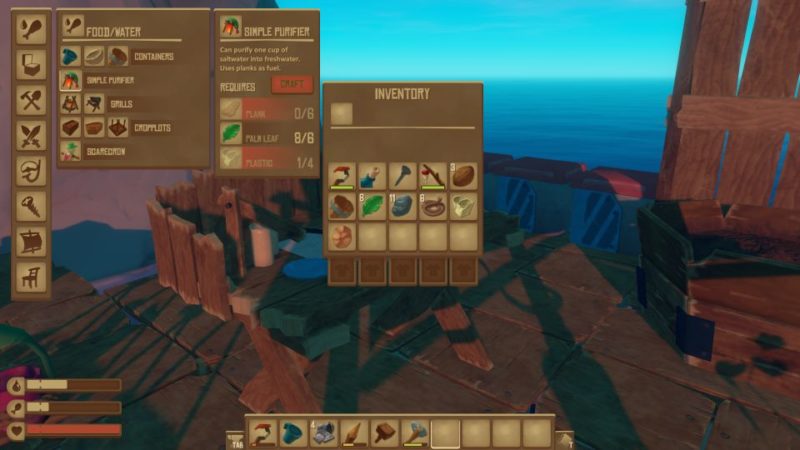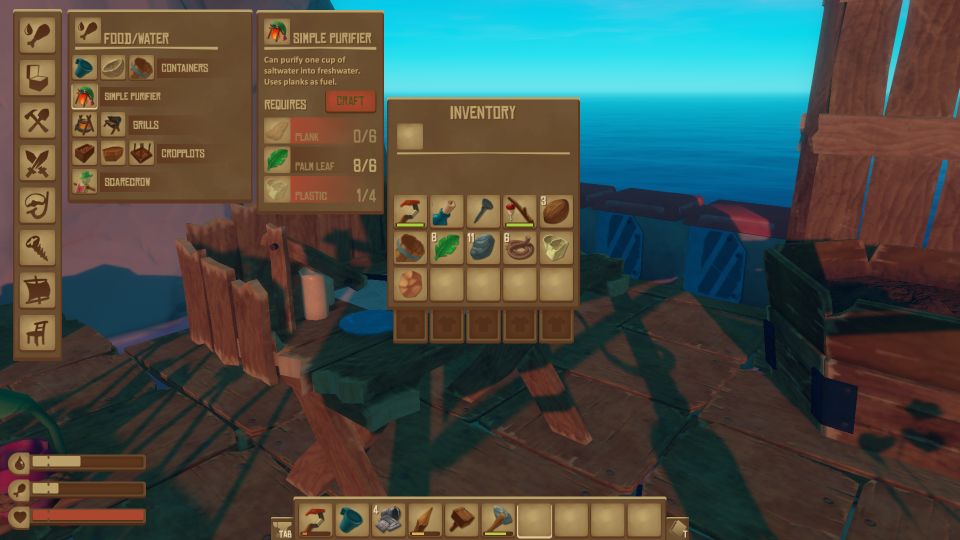 How to boil water
Once you have the simple purifier and the cup, you can start to boil water.
Firstly, hold your empty cup and fill it with seawater.
Place the filled cup on the purifier first. To start the fire, you need to place at least 1 plank.
1 plank = 1 boiling of water. Place more planks for more usage.
As soon as you put the plank and the cup of seawater, the fire will start automatically.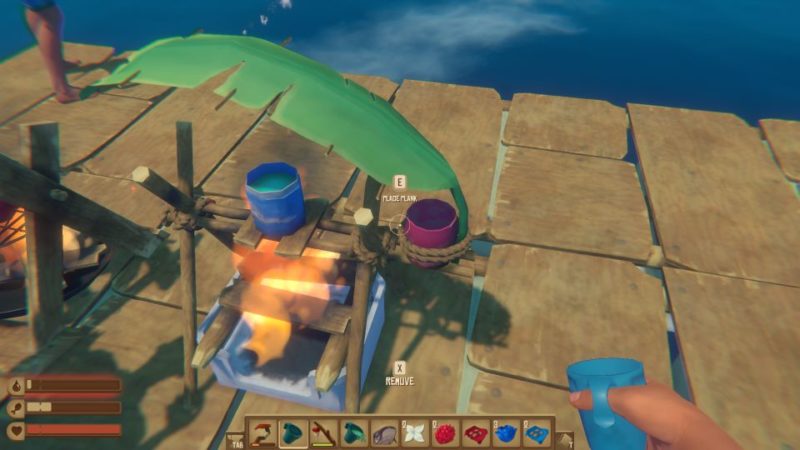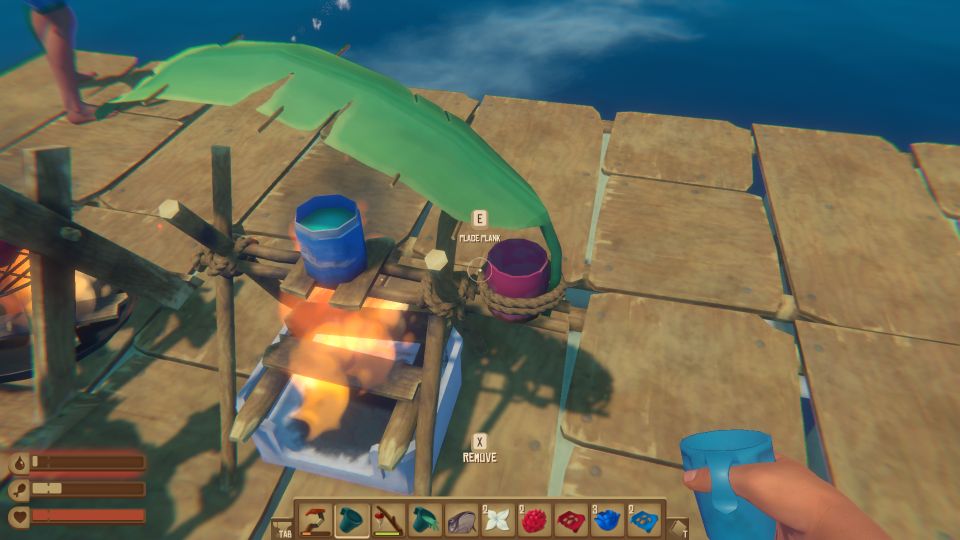 Once the water is cooked, it becomes freshwater. Use your second empty cup to fill it with freshwater and you can start drinking it.
---
Related articles:
How To Cook And Eat Food – Raft Game
Where To Get Dry Bricks – Raft Game
How To Head Towards An Island – Raft Game