Giving away gifts is the most intimate way to shower blessings on loved ones.
But choosing a perfect gift is a challenging task, especially for someone who has a luxurious lifestyle and doesn't need anything.
However, you can go overboard and give these fantastic gifts to the incredible folks in your life. Here are some of the top gifts for people who already have everything.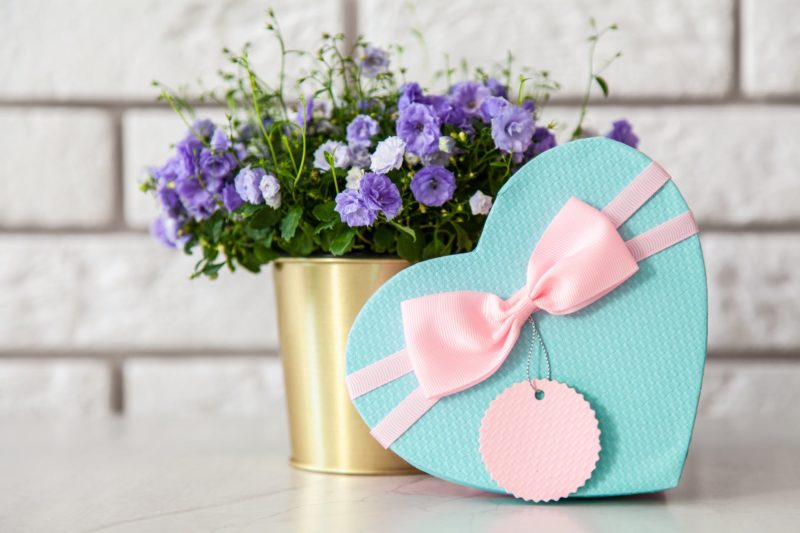 1. Menu Winebreather Carafe
Winebreather carafe is of amazing utility for wine lovers. They can pour, serve, and, most importantly, aerate wine in it. A wine lover who has everything in his life can be blessed with elegant Winebreather carafe.
Let's discover what this carafe could offer to your friend with everything in his life.
This stunning Winebreather carafe aerates wine in a single step.
Mount the decanter onto the open mouth of a bottle of wine and pour the wine into the decanter by flipping it over.
Wine can be served from the decanter or could be flipped backed to the bottle. Your aerated bubbly wine can be served either from the decanter or from the bottle.

2. Dodow – Sleep Aid Device
Lack of sound sleep is one of the most severe health concerns in the modern lifestyle. Even people with all the luxuries in their life struggle to fall asleep.
This sleep aid device helps to cope up with stress, depression, restless mind, chronic insomnia, waking up in the night, and other sleep deprivation problems.
Dodow Sleep Aid device works on the principle of relaxing the mind by synchronizing breathing with built-in blue light.
Let's see how this fantastic device could revolutionize the sleep of its users.
Based on a simple breathing activity
You can fall asleep in 8-20 minutes
Reduces the metabolic rate of the body
Clears out the mind and induces sleep

3. Automatic Milk Frother
A creamy, rich cup of coffee is the best part of a morning ritual for most of us. Gift this automatic milk frother for a lifetime coffee experience to incredibly blessed people around you.
Pour the milk in the automatic frother and press the start button. It froths the milk in less than a minute.
You can make lattes and cappuccinos to start your day. Let's see the features of this useful milk frother in detail.
Foams up the milk instantly
Made up of Stainless Steel and nonstick inner material for easy cleaning
Heats up to 250ml of milk
Suitable to froth all kinds of milk
One year warranty from the manufacturer

4. Stone Age Slate
Stone Age Slate Tray is a unique souvenir for a food lover. You can use it to serve different assortments of cheese, meats, and fruits with labeled captions.
You can label the items served, with soapstone chalk. Unlike regular chalk, soapstone chalk given is free of dust and does not contaminate food. However, manufacturers advise serving cold food on the Stone Age Slate tray.
Let's check out more unusual features of this unique tray.
Rubber pads are permanently placed underneath to avoid scratching and giving a steady grip
100% replacement guarantee for defective boards
Natural stone is used for food safety

5. Travelrest Travel Blanket
The most intimate way to show love for someone is by making them comfortable in uncomfortable situations. Travelrest's 4-In-1 blanket can be used in cars, planes traveling.
You can use this warm blanket as a poncho during your long journeys; it will not slip off your shoulders. Let's see what the main features of this Travelrest's blanket are.
The poncho-styled blanket that rests your shoulders and does not slip off
38 x 60 inches in size with a built-in case with strap to carry it anywhere
Made up of Plush coral fleece
Can also be used as a pillow to support your head, neck and lumbar

6. Natural Himalayan Crystal Salt Light
Himalayan Crystal Salt lights are made up of carefully handpicked salt crystals. Salt crystals have natural variation in their color and texture that gives every single lamp a unique hue and patterns of light.
The lights also work as an air purifier; it generates negative ions to boost oxygen in the air.
The increased concentration of negative ions in the air is a stress buster and improves the mood.
Let's look at the main features of Amir Himalayan Salt lamps quickly.
UL certified plug with 360-degree adjustment
Amber-colored glow to the room
Two years of performance warranty
Money back offer within 90 days of purchase from the manufacturer

7. Planner
Anything that improves the quality of life can be a fantastic gift for anyone. This planner by Panda lets you plan and organize your daily activities. It has built-in templates that help you to plan events in your life effectively.
Planning of your activities beforehand is scientifically proven to improve productivity and quality of life. Most amazingly, the Panda Planner Pro has inspiring book suggestions as a reward for the completion of your goals.
11 x 8.5 x 1 inch and weighs 1.7 pounds
Built-in templates for quick filling
Inclusion of inspirational e-books

8. Party Projector Stage Light
A portable party projector stage light is always an excellent choice to spice the parties. This party projector is controlled through a remote, and you can switch between different modes easily.
You can also use it to fill your place with a single colored light to accent your party theme. This incredible light projector can project ocean wave lights in various colors and symmetries that dance on the tunes of music.
Let's check out the exciting features of this Party Projector Stage light.
Projection of dancing flashlights
Projects lights in 7 different colors
A simple plug and play device
Consumes 110 volts and has a working life of 10000 hours

9. Octopus Camera Holder and Phone Tripod
Daisen's Tripod has flexible legs that can be adjusted to capture fantastic pictures. You can also customize its height and width.
Despite having the adjustable legs, the Octopus camera holder has a firm grip on every surface. Let's go through the main features of Daisen Camera Holder quickly.
360-degree bend and rotation
Lightweight and weighs only 3.2 ounces
The universally compatible phone mount
QuikPic Bluetooth remote shutter for wireless photography

10. Trend Lab Wall Clock, Northwoods Bear
This bamboo made bear-shaped wall clock by Trend Lab can be gifted to add an elegant feel to a place. Stylish black hands perfectly complement its bamboo base.
Mount support hardware placed at the backside of the clock balances the weight of the clock and helps in hanging.
The wall clock needs to be run on the AA battery (not given in the packaged item).
Size Dimensions of 14 x 14 x 3 inches and weighs 13.6 ounces
Mounting hardware on the backside

11. Phillipi Mesh Bowl
This useful yet elegant mesh bowl can be gifted as a kitchen attire. The bowl is super light and is made up of powder-coated steel.
The airy light wire structure of the bowl makes it a perfect thing to store perishable food items. Let's quickly go through the ideal features of this cute mesh bowl.
Made with advanced German technology
Superlight in weight and promotes air circulation in
Made from powder-coated steel

12. Wi-Fi Security Camera with Air Quality Sensors
Withings Security Camera lets you stream your house anywhere with a blink of an eye. Its powerful mechanical lenses with a high-quality CMOS sensor has a fantastic night vision capability.
The camera connects with your authorized devices and notifies quickly in case of an activity in your house. Moreover, you can also maintain a track record of events at your home to monitor your security.
Let's see how this security camera helps you in securing your household.
Compatible with iOS and Android

13. Matcha Tea Gift Box Set
MatchaDNA is a certified organic tea. Farmers grow it under bamboo canopies for an exotic taste and nutrients.
By growing under the shade, Matcha leaves produce a deep hue of color and fragrant flavor. This mineral-enriched tea contains powerful antioxidants to boost longevity and health.
Let's see what can you get in this Matcha tea gift box.
Power-packed with vitamins B, C, E, iron, calcium, beta carotene, and healthy amino acids
Straight from the Hiroshi farms
Certified Organic Matcha meaning no chemicals
Tested for verification Non-GMO and microbes

14. Peleg Design Sumo Eggs
These Red and Black sumo eggs perfectly fall in the category of unique gifts. They can be used to play as a food fighter, or you could use them to hold boiled eggs.
Peleg design is known to create aesthetically pleasing yet functional utilities for daily life. Let's quickly go through the exciting features of this innovative egg holder.
Made up of high-quality hard plastic for durability
100% refund guarantee to dissatisfied customers

This list of gifts for people who already have everything is curated by Habiba.
---
Related articles:
Best Laptops Under $700 – Value For Money Deals
7 Best Harry Potter Gifts To Buy For Any Potterhead
Top 8 Gifts For 10-Year-Old Boys: Buy Some Cool Presents Today!
Top 8 Gifts For Writers – Best Presents For Writers Today
18 Best Gifts For Photographers – Whether Professional Or Amateur
20 Best Gifts For Coffee Lovers [2019 Update]