If you have a family member or a friend who is a Harry Potter fan, the best way you can appreciate them is by showering them with the best Harry Potter gifts.
This shows that you understand the things they would appreciate.
Thankfully, with so many Harry Potter enthusiasts in the world, gift manufacturers have come in beautifully to fill the gap.
Today, you can find all sorts of Harry Potter gifts online and offline. Of course, buying online has so many advantages, one of them being the wide variety.
Whether the recipient of the gift is a woman, a man, a kid or a senior, it really does not matter because there is a perfect Harry Potter gift for anyone.
Here, we are going to look at a few gifts that will make a lasting impression.
Note: There may be affiliate links below.
Best Harry Potter Gifts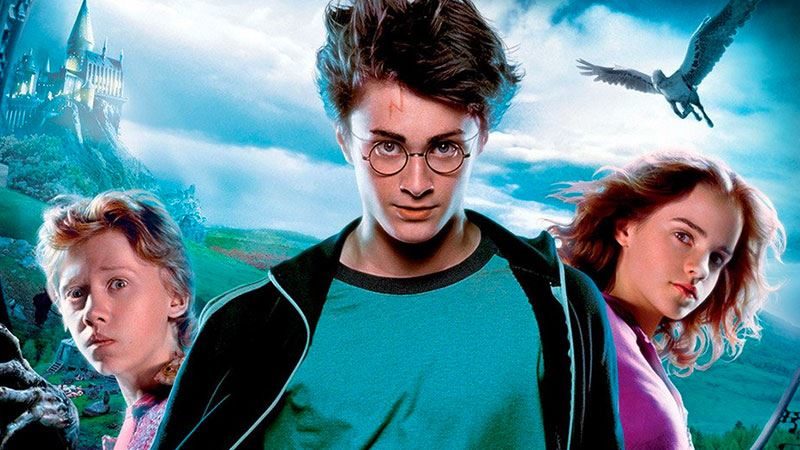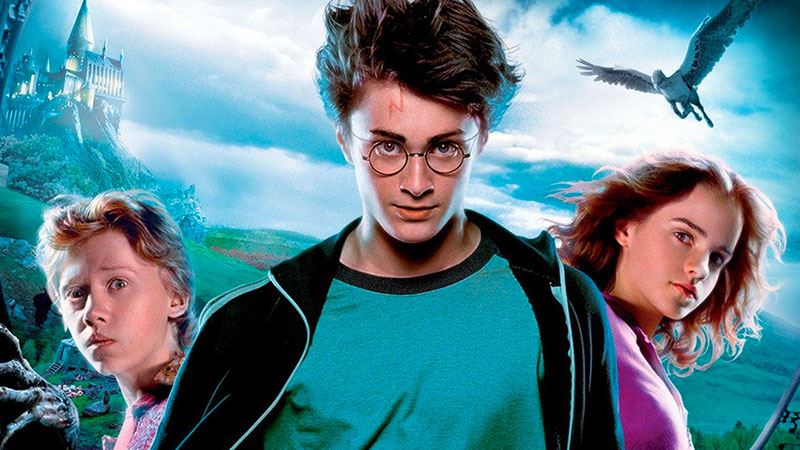 There are thousands of gifts to buy for Potterheads. Some are very affordable but on the far end of the spectrum, some are downright extravagant.
Here are gifts that anyone can afford to buy for the people that you love.
1. Marauder's Map Color-Changing Umbrella
This is no ordinary umbrella, which makes it perfect for a Harry Potter fan because there is nothing ordinary about Harry Potter anyway.
It is a color-changing umbrella and it is quite affordable. When it is dry, the umbrella has this nice beige color.
However, when it is wet, red words start appearing around the perimeter of the umbrella. The umbrella still does its job of keeping the user dry if it rains.
If this gift does not sweep them off their feet, they must be the hardest to impress. Let them display the notorious password to the map on their umbrella – I solemnly swear I am up to no good.
Pros
Effective for use when it rains
Easy to clean without damaging its material
Folds small enough to fit in a purse
Cons
Wind can tear it up easily

2. Drink of Wizards Harry Potter Inspired Candles
These are Harry Potter inspired candles, which have been made by Firefly Candle Co. We all know that there is no magic at all if there are no candles. In this case, bring the magic of the scent to your life using scented candles.
Whenever you sit down to read a Harry Potter book, light up one of these candles and bring the true spirit of wizarding indoors. You will love it.
Imagine having candles that bring the scents of vanilla into your home. It does not stop there though because these candles are functional, as their main purpose is to give light.
They measure 4 inches long, and they give out an enchanting illumination.
Pros
They bring a beautiful scent in your house
They burn slowly giving good illumination
You can order the candle to be custom-made for you
These candles are not costly
Cons
4 inches is too small for a candle

3. Harry Potter Cookbook (Unofficial)
Well, of course, it is not the official Harry Potter cookbook, but no one will know the difference. This is a very affordable gift and it looks very presentable.
This is a real recipe book though and it comes with more than 100 recipes that you can try at home.
Some of these recipes are the same that Harry Potter would try. They include Kreacher's Onion French soup, Pumpkin pasties, Molly's pies (meat) and Treacle Tart to name but just a few of them.
This timeless gift never goes out of the market. That is why it is always available for sale.
Pros
Good recipes that you can try at home
The large variety of recipes is going to last you a long time
Has a recipe for the famous Treacle pudding
Designed to be used by kids
Cons
Some editions miss the famous butterbeer recipe

4. LEGO Harry Potter Hogwarts Castle
This makes a perfect gift for kids. It is a nice looking replica of the Hogwarts Castle and what's more; it comes with replicas of all the characters in Harry Potter.
This replica also has some highlights such as the Whomping Willow and the Chamber of Secrets. Clearly, this replica has everything that a child Potterhead needs to feel appreciated.
You may even buy this replica for adults. Everyone who has read the Potter books or watched some of the movies must remember many of these things.
For good measure, this replica castle also includes characters such as Helga Hufflepuff, Salazar Slytherin, Godric Gryffindor and Rowena Ravenclaw.
You will appreciate the towers and the buildable parts such as Hagrid's Hut. This set brings you everything that you need to bring your enthusiasm to life.
The most exhilarating thing about this set is that you build a lot and you can re-experience most, if not all of the most favorite movie scenes in the Harry Potter series.
Pros
It is incredibly detailed
Helps you relive the scenes that you saw in the movies
You can build this one, complete it and move onto others
Cons
This is quite a costly replica

5. Coffee-Colored Leather Writing Notebook with Classic Embossment
Here is a gift that you can use for your day-to-day writing needs. This is a real journal, with a nice leather cover. It looks like something from the 50s, but it contains blank pages that you can use to jot down your ideas, draw mind maps and do even non-Potter stuff.
You can use it as your traveling journal, diary and so on. The good thing is that it will hold up nicely because of the build quality.
As a refillable journal, you can add or remove paper. This means that your journal never has to fill up. Whenever you need to put a memory down on record, you can just add a new page.
For a traveling enthusiast who is always on the move, this is the best journal for keeping memories alive for the longest time possible.
Thanks to the small size, you will find this leather journal easy to fit in your jacket pocket. It does not weigh much so you should never be bothered about the weight.
It also has a small built-in binder that can take your refills.
Pros
Nice polyurethane leather
It is large, with 160 pages
Very useful for recording memories when traveling
Built-in binder for pencils, pens, extra paper and so on
High quality paper that does not suck ink
Cons
There are no cons at all to this Harry Potter gift. It is just perfect.

6. Hogwarts Rules Throw Blanket with Sleeves
This is one of the best Harry Potter gifts and to make it even better, it does not cost all that much. You can actually afford to buy several of these for your family or for your friends.
It is big and black, and it spreads around your feet. It makes you look like a character from the Harry Potter movies.
Made of polyester material, it can last a long time. You will love that this blanket is machine-washable, which makes it easy to keep clean all the time.
With a size of 71 inches by 48 inches, this blanket can fit even the largest person in your midst. Made by Wizarding World, which is one of the biggest names for Harry Potter merchandise, you can be sure that this blanket brings an authentic Harry Potter touch into your home.
This blanket has a necktie area and to lay more claim to Harry Potter, it has a logo that is well positioned and clearly visible from the front.
Depending on your height, the logo may be down almost to your rib cage or up to your heart.
Pros
This is a warm throw blanket , good for cold times
Keep it clean always by washing it in the machine
Makes the wearer look like a real wizard
Cons
Too large for small people
Not so nice to wear as a costume

7. Illustrated Edition of Harry Potter and the Sorcerer's Stone
Nothing makes a more perfect Harry Potter gift than a book, and it is so much better if it comes illustrated. That is what you will get with the Harry Potter and the Sorcerer's Stone Illustrated Edition.
It makes a perfect gift for adults as well as kids. This is just one of many illustrated Harry Potter books by J.K. Rowling. Jim Kay, an award-winning artist has done all the illustrations.
With illustrations, the Harry Potter story becomes even sweeter and better. Read about his miserable life living with the cruel family of his uncle, living in a tiny closet and so on.
Follow the story to see how Harry's life changed with a letter delivered by an owl messenger.
And so starts the adventure to places and experiences that you can never get out of your mind. Back to the book gift, it is perfect in every sense of the word. The cover is high quality and so is the paper.
The images are incredibly good, with some taking a full page or even multiple pages. There are no white spaces left in the book. Every space has a decoration of one sort or another.
Pros
High quality glossy paper
Big images with some taking more than a page
Good for a parent who wants to introduce Harry Potter to his kids
It is also available in Kindle version
Cons
The book misses some important moments and details

Conclusion
Choosing the best Harry Potter gifts for yourself, your family or friends need not be hard at all. You can select any of the gifts that we have reviewed here and you will get value for money.
Our all-time favorite is the LEGO Hogwarts replica castle. It is buildable and that makes it even more appealing. However, it is quite a costly one.
This list was compiled by Patrick.
---
Related articles:
Best Laptops Under $700 – Value For Money Deals
Best Gifts For People Who Have Everything
Top 8 Gifts For 10-Year-Old Boys: Buy Some Cool Presents Today!
18 Best Gifts For Photographers – Whether Professional Or Amateur
Top 8 Best Lego Games Of All Time
15 Best Minecraft Gifts To Buy For Your Kids Or Friends