Giving a Starbucks gift card to your coffee lover friend is not enough. Coffee has been an integral part of their lives. Some of them can't live a single day without drinking a coffee that's why they are more serious when the topic is about coffee.
For them, every single process of making a coffeeevery single process of making a coffee, from the bean to its liquid state, needs serious passion. Here we have listed 20 best gifts for coffee lovers.
Note: There may be affiliate links in the article.
Read also: The 5 Best Stovetop Espresso Makers
1. Craft Coffee Brewing Manual
One of the most desired skills of every coffee lover out there is on making a very tasty coffee. Sadly, not everyone has the chance to do so but giving them a coffee manual will definitely put a smile on their face.
Instead of running towards the coffee shop early in the morning, they can now make their own coffee by exploring the techniques shown in the manual.
Aside from proper techniques, it also gives instructions on how to use different coffee making devices. This will be a handy tool for them.

2. Coffee Container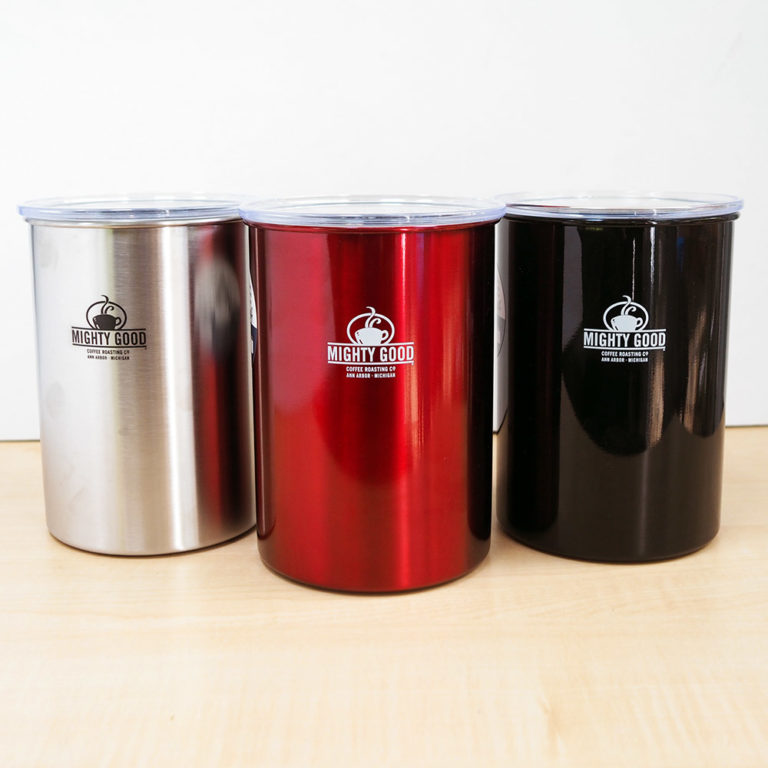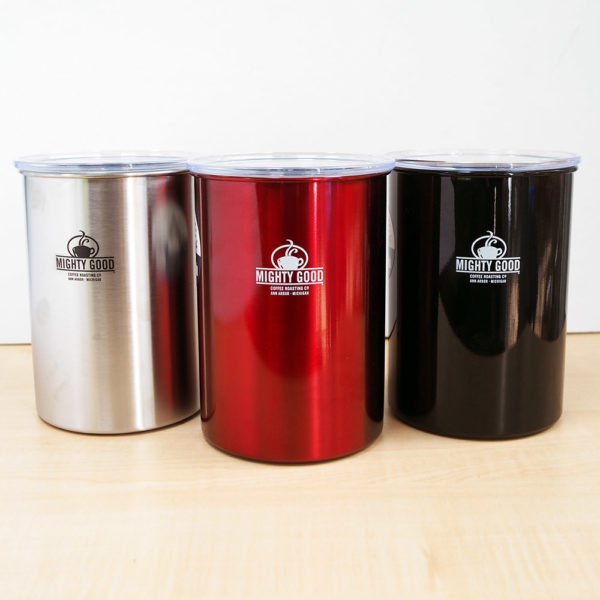 Storage will be a problem once they plan to make their own coffee at home. Coffee beans are too precious for them and keeping them on its original package is not a good idea.
Giving them stainless steel containers will solve the problem. These containers keep your coffee and coffee beans in good condition. Containers are also available in different colors.
3. Coffee and Tea Chocolate Bars
Who doesn't want chocolate? Give them the combination of the two of their most precious delicacies.
Aside from coffee and tea chocolate bars, there are also espresso infused and coffee and caramel flavor.

4. Sugar Coffee Extraordinary Whipped Sugar Scrub
Be rejuvenated with this skin-friendly scrub made of coffee and sugar cane crystals.
By applying this product every day, your skin will be moisturized and kept soft and glowing.
5. Collapsible Coffee Press
Most of the coffee lovers out there are busy with their job.
Giving them this handy collapsible coffee press will be a helpful tool for their coffee cravings.

6. Williams Sonoma Cuban Coffee Rub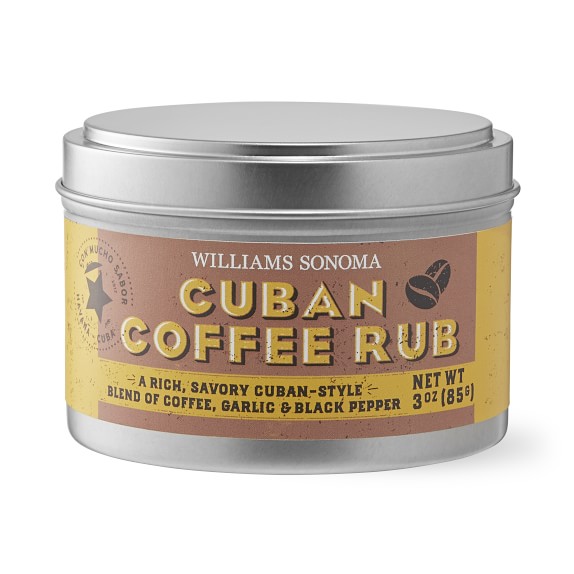 Be innovative with your coffee and use it for other purposes. Aside from bringing life to your mornings, you can also use coffee as a flavoring for your cooking hobby.
This coffee rub is made of espresso beans, brown sugar, garlic, and black pepper. This is perfect for your steak.
7. Ember Temperature Control Ceramic Mug
This mug always keeps your coffee heated so you don't have to worry whether you drink it immediately or forget about it.
The mug's temperature can be controlled with the use of a smartphone app. Choose your perfect temperature with a single press.

8. Jura A1 Automatic Coffee Machine
Taste the freshness of each coffee beans with this coffee machine. This espresso machine has its own built-in grinder, so you don't have to use other equipment for grinding purposes.

9. Plug Iced Coffee Jug
Iced coffee will be easier to make with this Kinto jug.
This cold-brew coffee maker is durable, user-friendly, and most of all it produces a fresh, smooth, and flavorful coffee.

10. Travel Coffee Mug
It may sound simple, but the coffee mug is a huge problem when traveling. Travel coffee mug doesn't only give the user the best coffee experience but also it helps the environment because the use of styro-based and paper-based cups will be lessened.

11. Coffee Obsession
Coffee Obsession is a book that shows different coffee techniques, ingredients, and flavor. There are over millions of people around the world consumes coffee every day, and according to research, there are around 2.2 billion cups of coffee consumed every single day.
This only means that there are different style and techniques on coffee brewing around the world for you to discover. This book gives you hundreds of coffee recipes, which includes in-depth instructions, making it one of the best gifts for coffee lovers.

12. Kollea Stainless Steel Reusable Ice Cubes
Most of the people prefer their coffee cold than hot. They just want to drink it anytime without waiting for it to cool down, but the major problem of iced coffee is the increased volume of water when the ice completely melts. This destroys the quality of the coffee. Kollea Stainless Reusable Ice Cubes solves this problem.
This sustainable product offers a non-watery cold coffee wherein you will enjoy the original flavor of your iced coffee. It cools your coffee fast and keeps it cold without too much water dilution.
It is stainless steel; thus, it is easy to clean. And most of all, it is FDA certified.

13. Coffee Stencils
Your coffee experience will get better with this coffee stencils. This pack has a total of 16 stencils which is perfect for your coffee art.
It may look difficult watching your barista create your coffee art, but these stencils are easy to use and have designs that fit every coffee lovers' taste.
The sixteen stencils come with a variety of designs that will spice up any cup of coffee. It is easy to clean so you can use it anytime you want.

14. AICOOK Espresso Machine
Another great gift for people who love coffee is definitely a coffee machine, which goes without saying.
If you're in a tight budget but you still want to have your own coffee maker, this budget-friendly machine is for you. AICOOK Espresso Machine is easy to use the coffee machine. It has a built-in steam wand and easy cleaning parts.
Even though this product is budget-friendly, the manufacturer was still able to add a lot of features to it.
Aside from its compact design, it also has one-touch easy to use command and the removable units make it easy to clean.

15. Brew: Better Coffee at Home
Brew: Better Coffee at Home is a coffee book that is perfect for every coffee lover. It explains different techniques in choosing the right beans for your coffee and gives you detailed information on how to brew your coffee at-home perfectly.
The book has in-depth instructions on how to master different brewing techniques. It contains dozens of coffee recipes from various places and is written especially for coffee lovers.

16. The World Atlas of Coffee
Discover different coffee flavor, techniques, styles, and recipes with this coffee guide. This book lets you travel around the world and discover the coffee culture that every country has.
It gives you the idea of how coffee grows around the world and different brewing techniques applied by different countries.
The World Atlas of Coffee is a 256 paged book that gives you a tour for coffee cultures around the world. Aside from coffee information, brewing instructions are also included in the book.

17. Bonavita BV382510V 1.0L Gooseneck Kettle
This handy kettle offers a perfectly brewed coffee to everyone. Even though kettles are a little out of style there is still no doubt that this kettle can give you a good quality of the coffee.
It has a one-degree increment adjustable temperature from 140 to 212 degrees Fahrenheit.
The gooseneck design is practical because it gives you greater control of flow rate. Aside from gooseneck design and adjustable temperature, the kettle also has count-up timer and real-time temperature display.
It is made of stainless steel with a 1000 watts power capacity.

18. Dash Rapid Cold Brew Coffee Maker
For five minutes, you can already enjoy a lightly brewed cold coffee with this coffee maker. This coffee maker allows you to make a delicious chilled brewed coffee. It has three brewing choices which are light, medium, and dark brewed.
Dash Rapid Coffee Maker gives you a ready to drink cold brew coffee in just a few minutes. It will only take five minutes for light brewed, ten minutes for medium brewed, and fifteen minutes for a dark brew.
This coffee maker is easy to use and every brewed coffee from this coffee maker can last up to ten days in the fridge.

19. Mr. Coffee Café Barista Espresso Machine
This espresso machine gives you fancier coffee experience. With this machine, you can now create your own coffee whether it is mocha, cappuccino, and latte. It has an electric 15-bar pump system that brews rich espresso coffee.
The main feature of Mr. Coffee Café Barista is its 3-in-1 espresso, cappuccino, and latte maker. Apart from that, this coffee machine also has a one-touch operation for drink selections and an automatic milk frother.

20. Soma Water Pitcher w/ Filter
Sometimes making a good coffee isn't about how expensive your coffee maker is. Even if you have the best coffee maker in the world, you will still have a hard time making coffee with unfiltered water.
This pitcher gives you a filtration system that will surely increase the quality of your coffee.
Soma Water Pitcher uses a sustainable material filter and can hold up to 6 liters of filtered water. It has a lid door that opens automatically for easy filling.
It is also shatter-proof with an appealing design.

Best gifts for coffee drinkers?
There are still a lot of different useful gifts out there, but these 20 gifts listed in here will surely fit whatever personality your coffee lover friend has.
Some might look simple but will surely be useful for their coffee cravings.
This article was written by a freelancer.
---
Related articles:
Top 8 Gifts For 10-Year-Old Boys
Top 8 Gifts For Writers – Best Presents For Writers Today
18 Best Gifts For Photographers – Whether Professional Or Amateur
15 Best Minecraft Gifts To Buy For Your Kids Or Friends
Calanthe Art Cafe – 13 States' Coffee Review
Best Carnival Games: 8 Great Carnival Ideas To Choose From