Wine Wars: The Deus in the Machina is a side quest in Blood and Wine.
This quest is only available if you had helped both Liam and Matilda in the Wine Wars.
Your task here is to investigate who had sabotaged both of the vineyards.
Here's a walkthrough of Wine Wars: The Deus in the Machina in Witcher 3.
Find the place mentioned in the letter
Your first objective is to find the place near Teshan Mutna.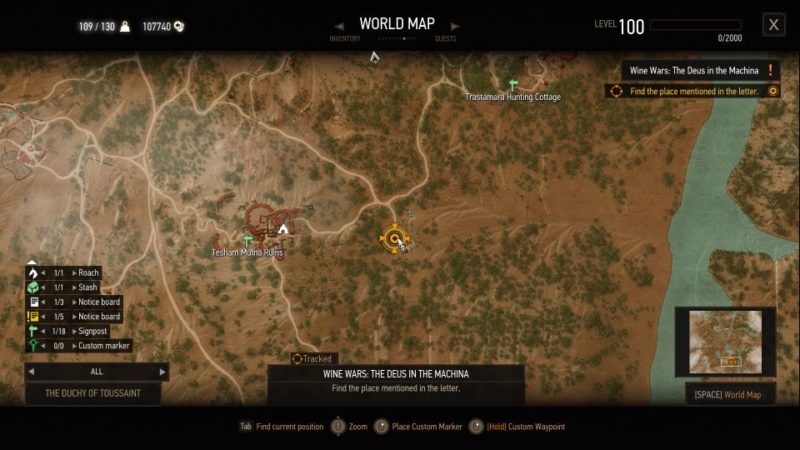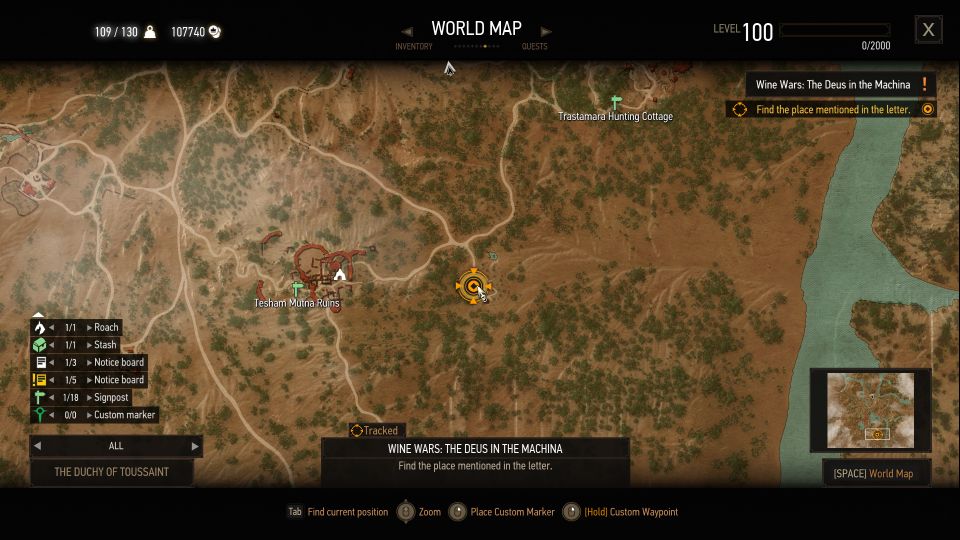 You'll see a house here but the door is locked.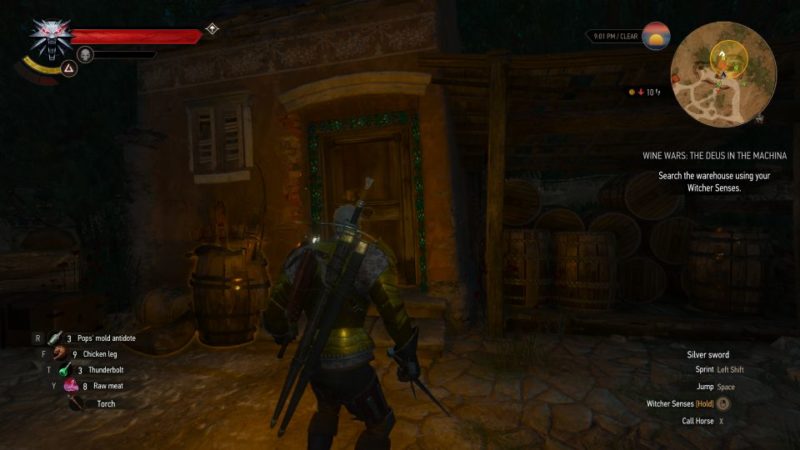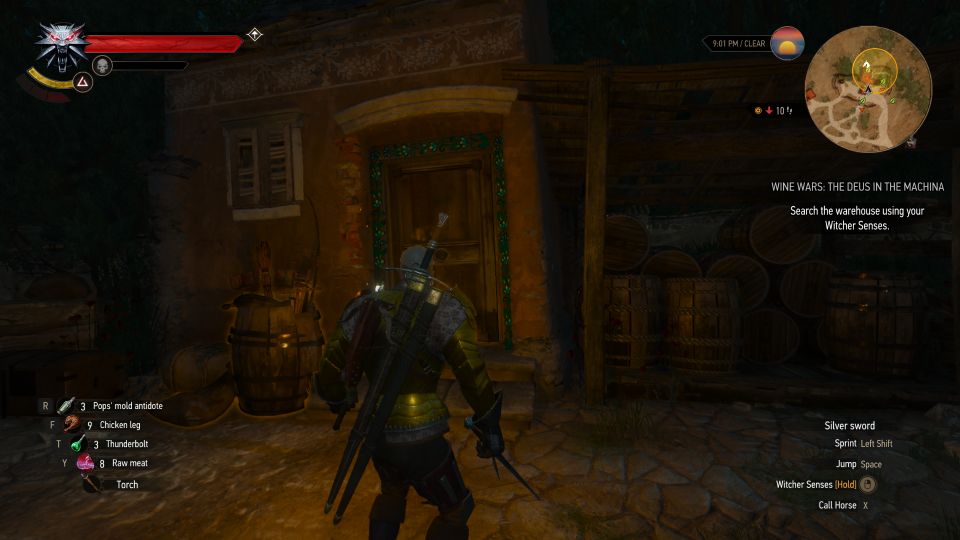 The other entrance is located beneath the area.
Go south of the building and you should see an underground entrance. You can unlock the door.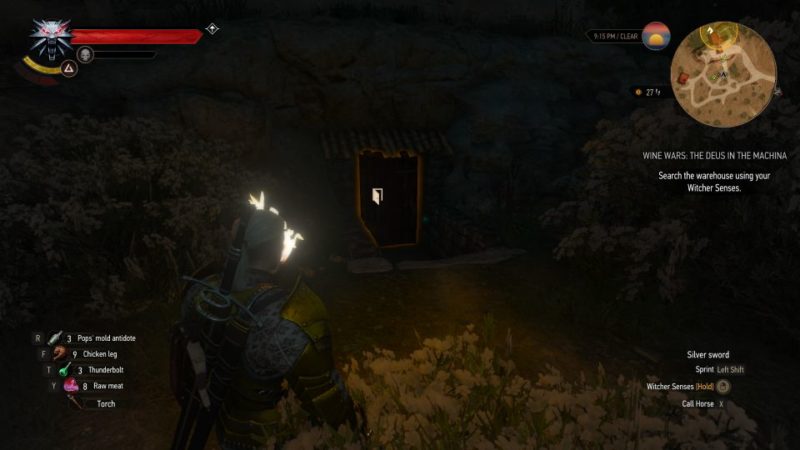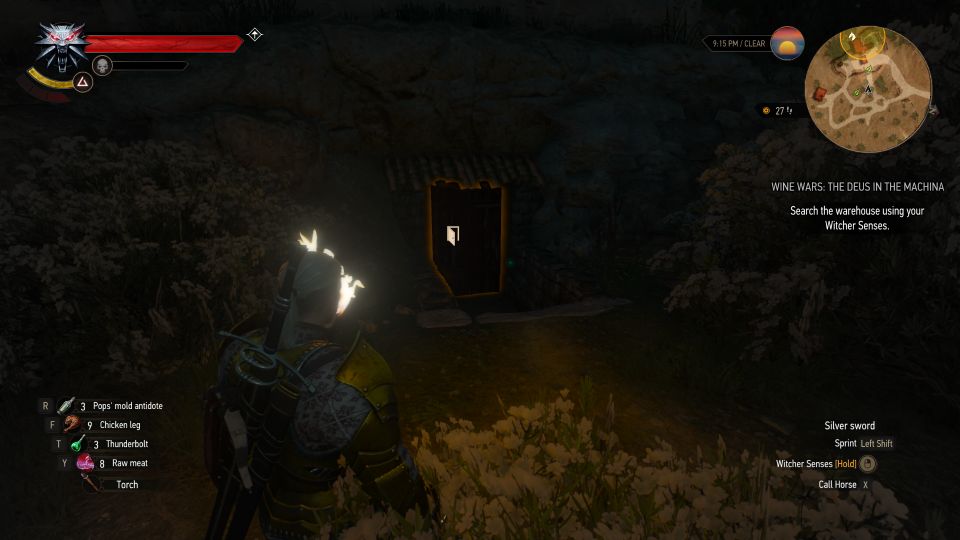 Defeat the archespore
Once you're inside, an archespore will appear. Kill the archspore first.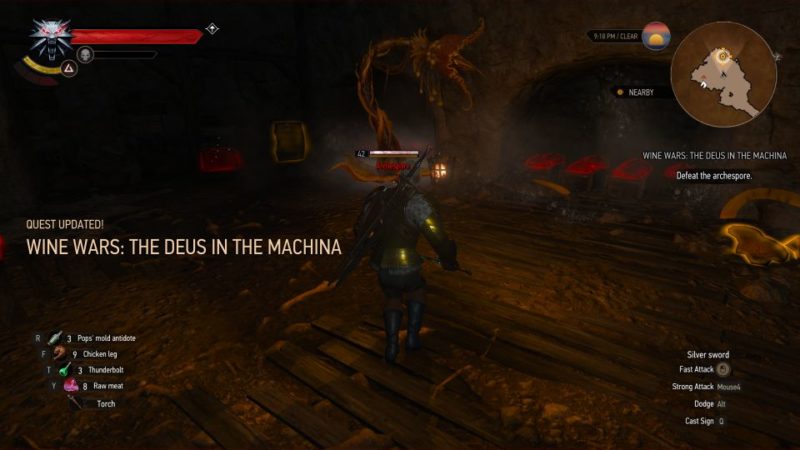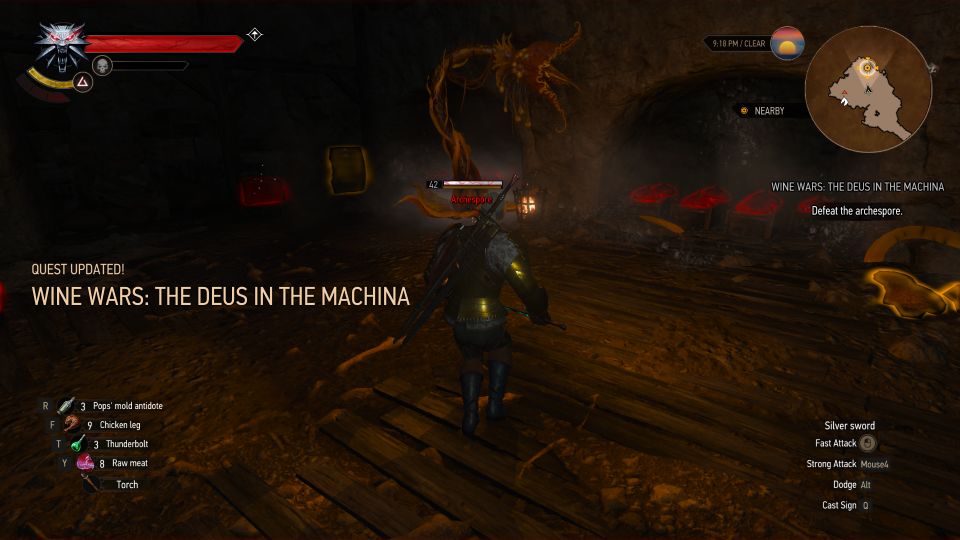 Search the warehouse
You need to look for a letter showing who actually made the order to sabotage the vineyards.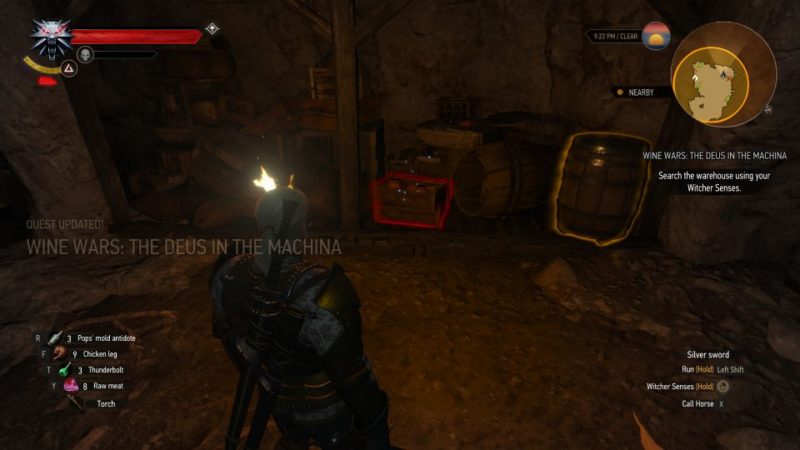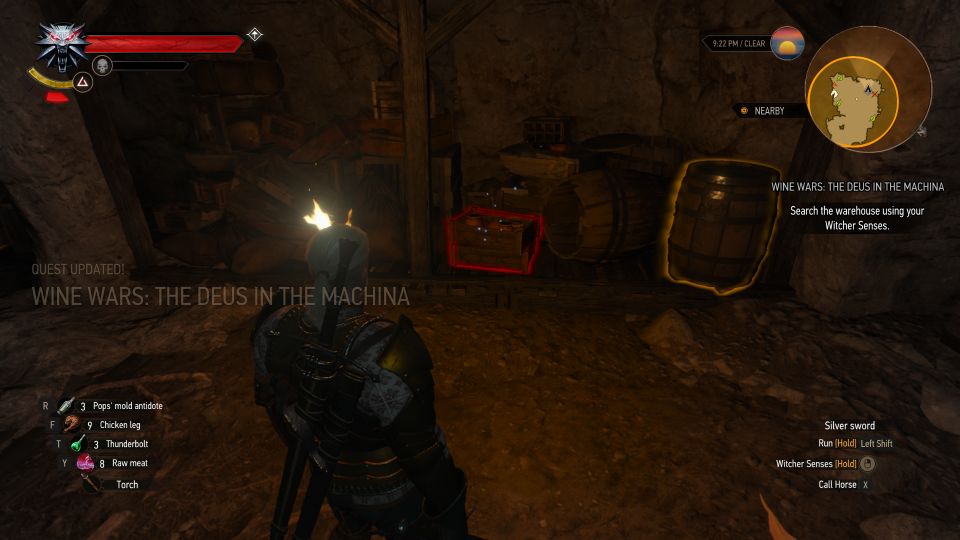 Optional – destroy archespore seedlings
Before you leave, you should burn the seedlings in the boxes.
Use Igni to do so.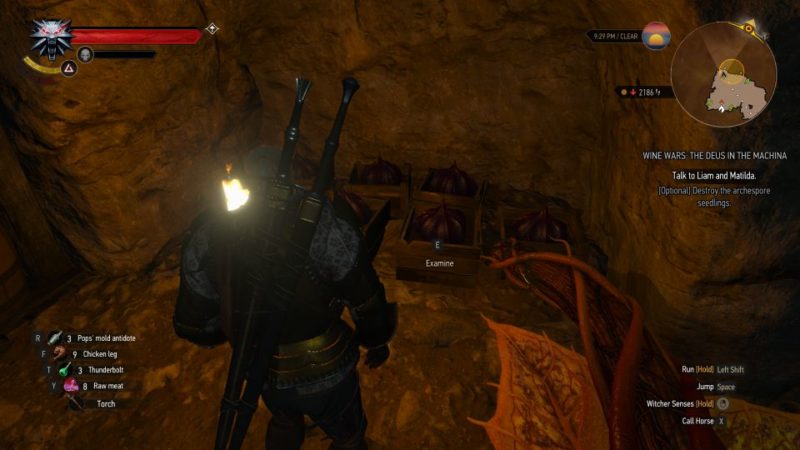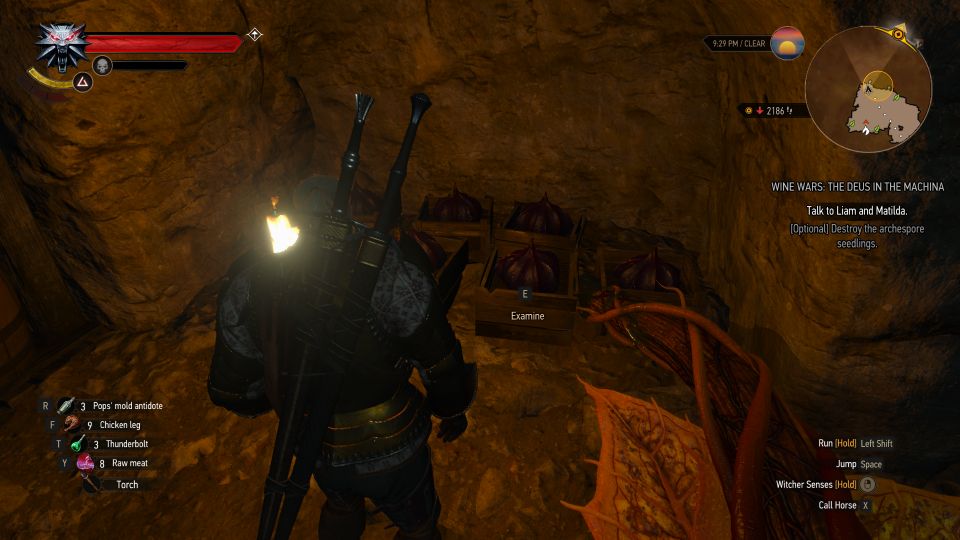 Talk to Liam and Matilda
Next, speak to Liam and Matilda to complete the quest.
They will agree to cooperate this time in running the new vineyard.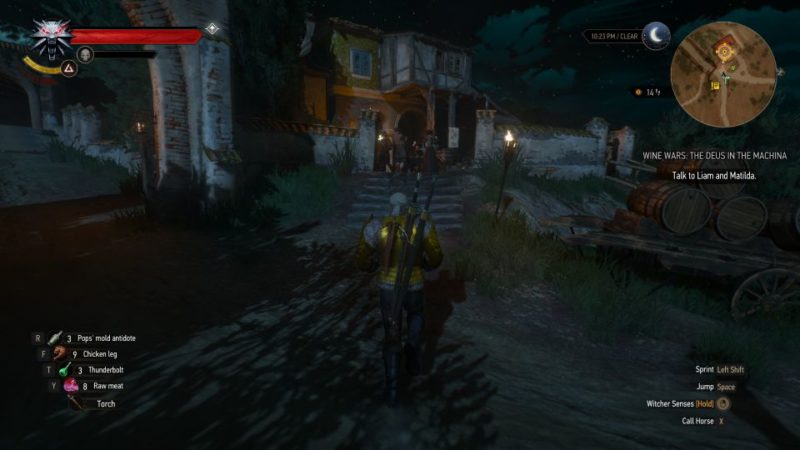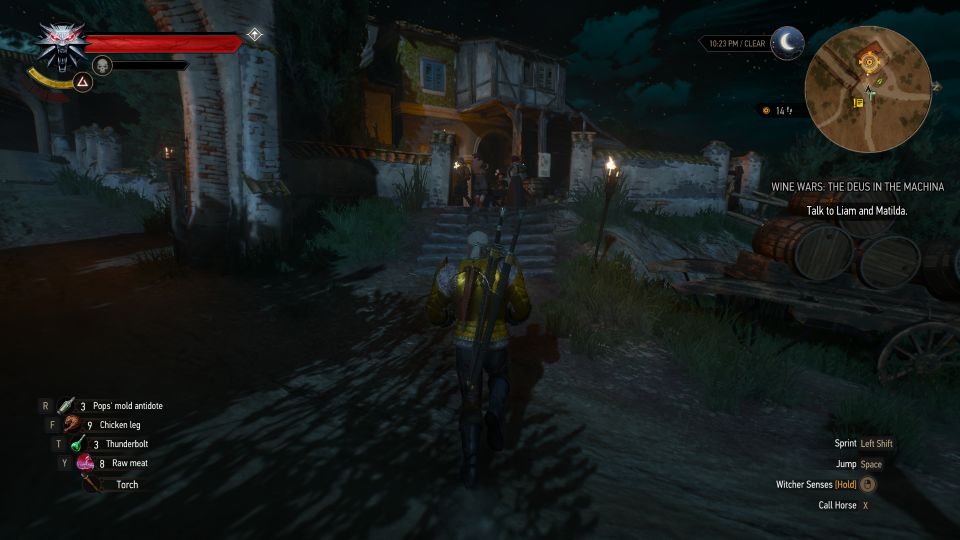 ---
Related articles:
Wine Wars Consorting – The Witcher 3 Walkthrough
The Man From Cintra: The Witcher 3 Walkthrough And Guide
The Beast Of Toussaint: The Witcher 3 Walkthrough