Non-fungible tokens or in short, NFTs, were created years ago but truly gained mainstream attention only in 2021.
The bear market for cryptocurrencies and stocks have begun mid or late 2021 and is much more obvious after the US Federal Reserve started introducing rate hikes in November.
This bearish market also affects NFTs since they're related to cryptocurrencies, and most NFTs at the moment lack any utility to sustain the price. As such, most NFTs have either gone to zero or won't be coming back the next bull cycle.
However, some of the NFT collections have remained relatively strong during the bear market and will likely come back in the next bull market. This is attributed to the strong community that exists in some of these collections.
Here are some of the NFTs you can look to buy during the bear market (not financial advice). These are just potential picks or gambles among Ethereum NFTs for the next bull run.
Disclaimer: The information provided on this website does not constitute investment advice, financial advice, trading advice, or any other sort of advice and you should not treat any of the website's content as such. Do your own research and never invest more than you can afford to lose.
List of NFT collections that may be potential buys during the bear market
Once again, it's just a list of NFTs that may be good buys based on personal opinion, and it's not financial advice.
1. Bored Ape Yacht Club (BAYC) and its ecosystem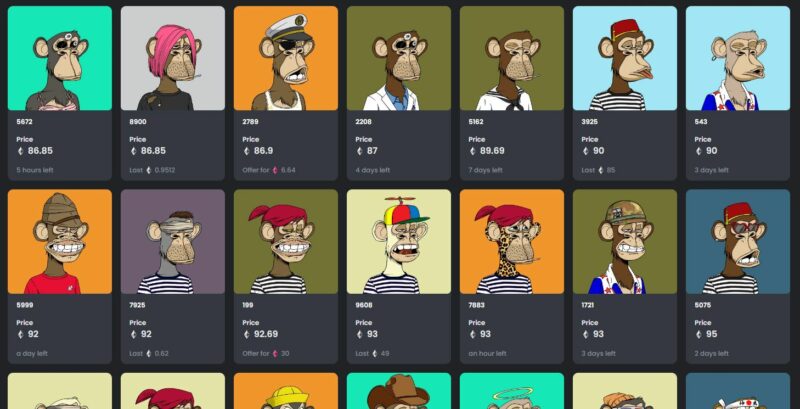 BAYC and its ecosystem is an obvious choice as they remain an elite collection from 2021 until now. This includes BAYC, Mutant Ape Yacht Club (MAYC), Bored Ape Kennel Club (BAKC) and the Otherside Deeds (land NFTs).
BAYC became extremely popular as many big names started buying into the collection, including Eminem, Stephen Curry, Neymar, Kevin Hart, Post Malone, Madonna and many others. In the process, they also flipped CryptoPunk to be the highest valued 10,000 supply NFT collection. Naturally, the other collections like MAYC, BAKC and Otherside all did well.
Yuga Labs, the creators of BAYC, also bought over the rights to CryptoPunk from Larva Labs, among a few other big collections.
The price of BAYC has fallen a lot due to the bear market but has somewhat retained its high-floor in Ethereum, meaning most people are still out-priced from the collection.
2. CryptoPunk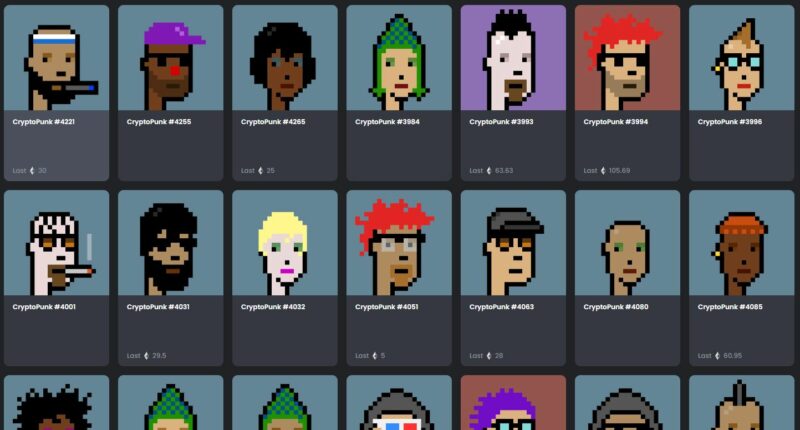 CryptoPunks is regarded as the OG of the profile picture (PFP) NFT collections with a 10,000 supply. They were released in 2017, making them one of the oldest NFT collections ever. Since then, many new collections have appeared, following CryptoPunk's success and this includes BAYC.
They were regarded as the top NFT collection before BAYC eventually flipped them in floor price. Nonetheless, many still consider CryptoPunks to be a great collection, both for historical value and bragging rights.
3. Historical NFTs in general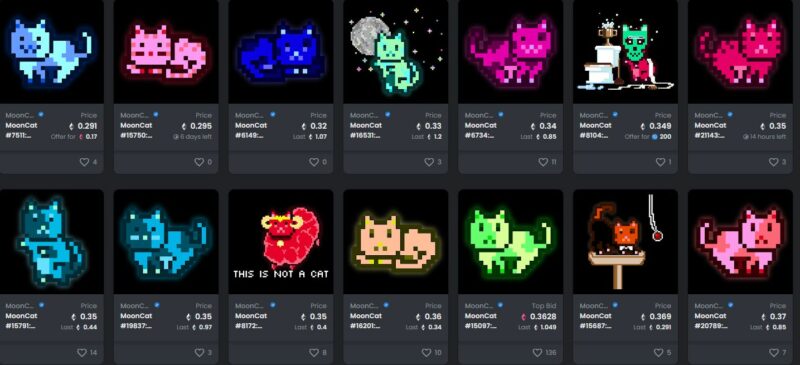 Historical NFTs may be good long term bets assuming NFTs remain relevant for many years to come. Here's a list of some historical NFTs to check out, which includes Mooncats, Realm of Ether, Cryptobots, EtherRocks and so on.
Most of these NFT collections may not have any utility other than them being ancient in the NFT world, and some collectors may want to collect them over time. It's the same concept as collecting antique pieces in the physical world.
4. Gangster All Star: Evolution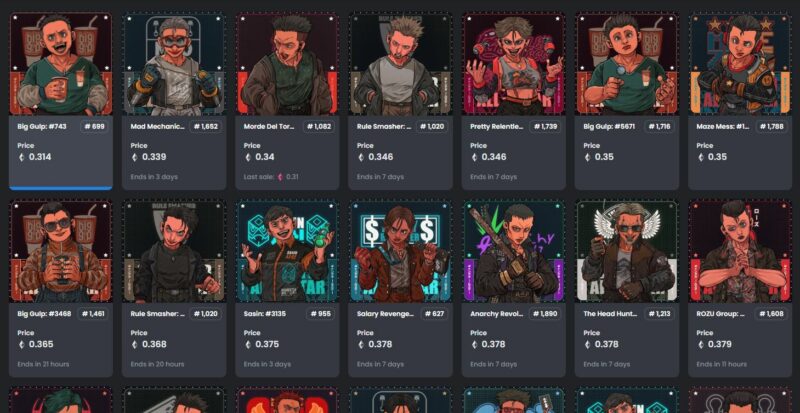 Gangster All Star (or in short GAS) is a project by a Thai artist named Duang who joined NFTs initially with two smaller collections; namely Gangster All Star and Gangster All Star: Universe.
GAS Evolution is his third collection and his first generative art project which features 7,777 NFTs, many of which are still unrevealed by holders at the time of writing.
One of the strongest points of GAS is the art itself. Each NFT is beautifully drawn and made as a GIF instead of the usual JPEGs. Also, they have a solid community and team and their main developer is Inuarashi who is known for Anonymice, among other projects. The developer also introduced the ERC721G contract for GAS.
5. Doodles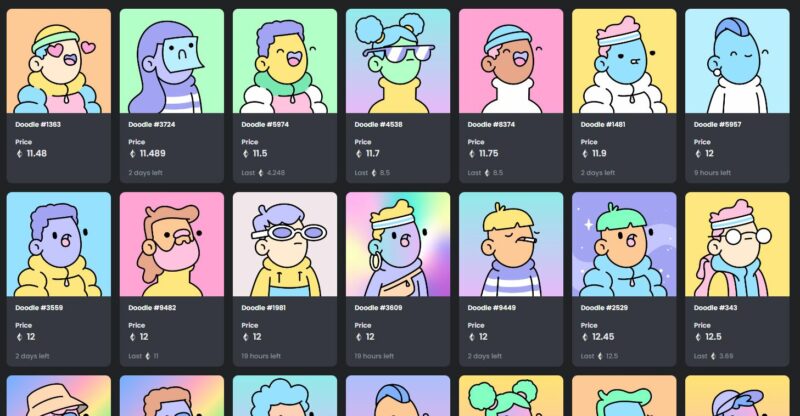 Doodles started off as a project by a well-known illustrator named "burnttoast". It then grew into a strong NFT community and is now widely regarded as a blue chip NFT.
They were initially hovering around the 1 Eth price at mint but has since gone up many multiples and hit a two-digit Eth floor during its peak.
The Doodles team seems to be pretty solid so far and has gained the confidence of many in the NFT community.
6. Clone X – X Takashi Murakami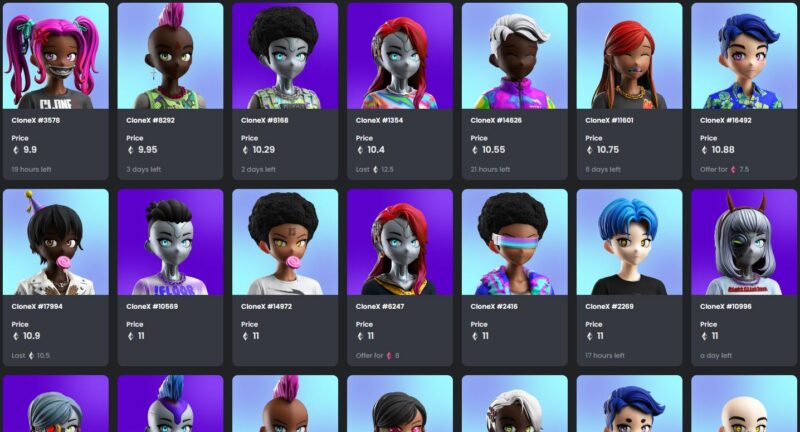 Clone X is a collection by a company known as RTFKT that did well from the beginning. RTFKT was then acquired by Nike themselves and has since gone up a few times in floor price.
It's now regarded as one of the main NFT collections alongside BAYC. They also collaborated with Murakami on some of the PFPs, which gained even more prestige.
7. Moonbirds / Proof Collective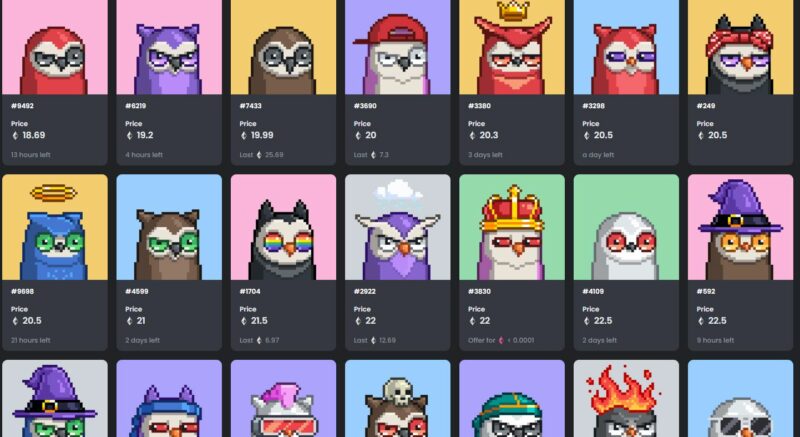 Proof Collective is a small-supply NFT collection mostly owned by whales (rich people). Many regard them as a venture-capitalist backed project and accordingly resulted in a high-floor of around 100 Eth near the peak.
Months after, they created a 10,000 PFP collection known as Moonbirds which could only be minted by Proof owners and also raffle winners from the public. Moonbirds exploded in popularity and price right after it was minted, and it went over 30 Eth which is insane for a new collection.
8. Artblocks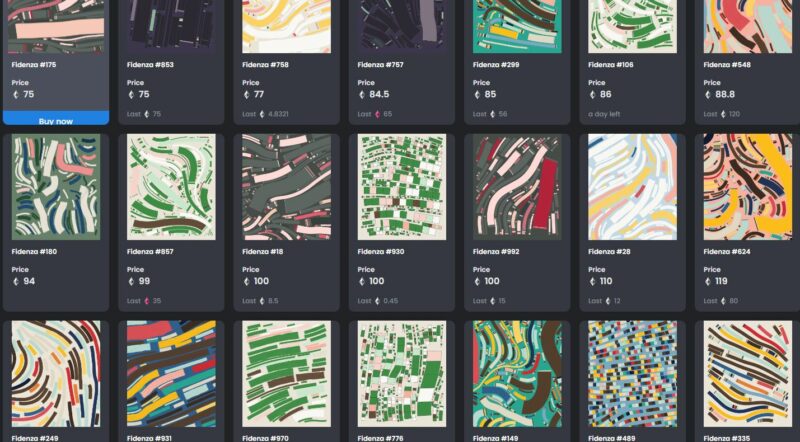 Artblocks is an art-based NFT group that releases many NFT collections from time to time. They were known for some really expensive NFTs like the Fidenzas and Ringers.
They used to be one of the top NFT collections back in 2021, alongside CryptoPunks. However, Artblocks since suffered a big loss both in floor price and demand. Nonetheless, some of the rich collectors still see value in them.
9. Murakami Flowers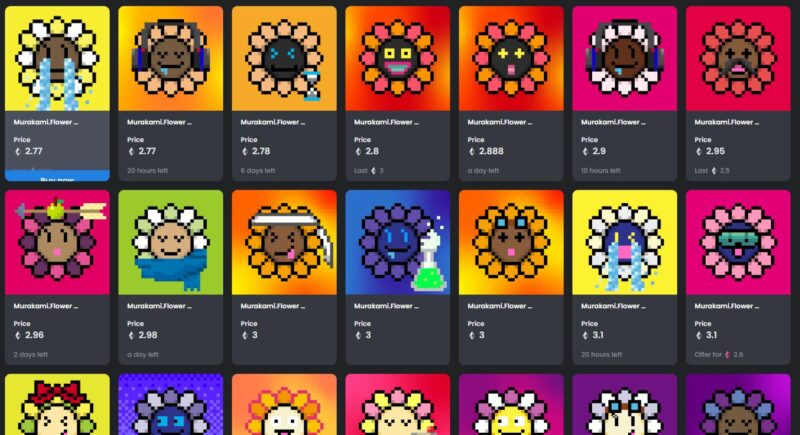 Murakami Flowers was released by Takashi Murakami, who is a big name in the modern contemporary art world. He has since joined the NFT community and even collaborated with Clone X on some of the PFP NFTs.
Murakami Flowers is still doing relatively fine in terms of price and many regard it highly simply because it's Murakami's work whose physical art has been sold for a lot of money in the past.
10. Psychedelics Anonymous
Psychedelics Anonymous is another community-based NFT collection which gained hype during the whitelist phase. Those who were whitelisted had to be active on Twitter and that's how they managed to get the attention of most people in the NFT space.
After minting, the project seems to have grown even further in strength as the team and community remains solid.
11. Land NFTs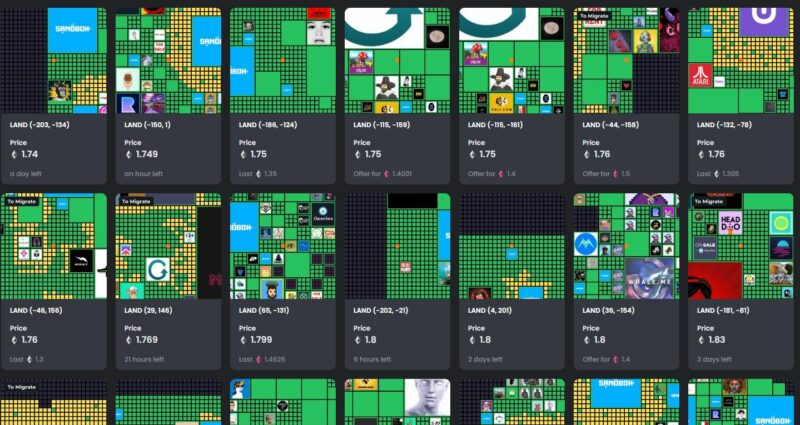 Some of the NFT collections are supposed to represent land in the metaverse, and this includes land from Sandbox, Decentraland, Mavia, NFT Worlds and some other big names.
Their ability to retain value depends mainly on whether the companies behind these NFTs can actually produce a successful metaverse in the future.
Edit: Minecraft just announced in July 2022 that they will ban NFTs in the game, meaning it will negatively affect NFTs that use Minecraft as a base like NFT Worlds.
12. NeoTokyo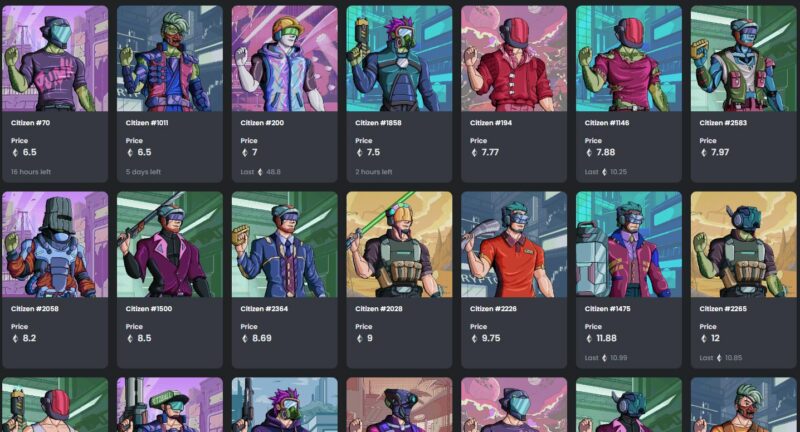 NeoTokyo brands themselves as the gaming illuminati in the NFT world. The purpose of NeoTokyo is for builders to connect with each other mainly in the gaming / metaverse industry.
This community was created by Alex Becker and Elliotrades who are both well-known influencers. NeoTokyo season 1 with a supply of around 2,000 peaked at a really high floor above 70 Eth at one point, but has since fallen over 90%. Since then, they have also created a season 2 with a slightly bigger supply.
It might be a good bet when the metaverse meta starts getting hyped up again in the next bull run. Most importantly, there might be good information or potential picks of good gaming-related altcoins within the community.
13. Llamaverse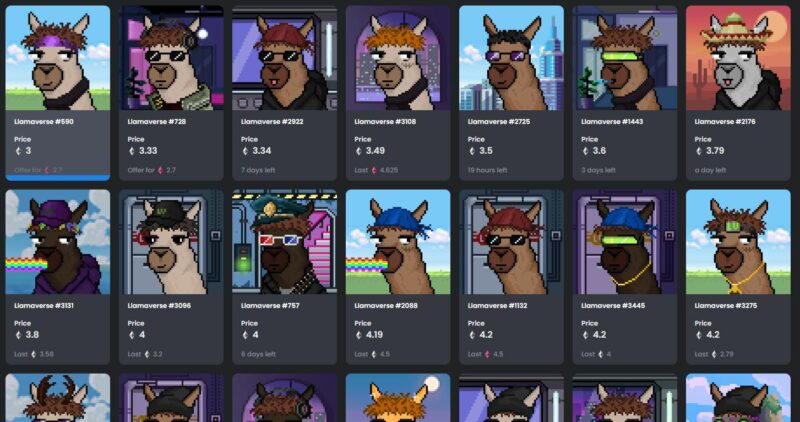 Llamaverse is one of the few NFT collections released by NFTLlama, an influencer in the NFT space. His initial collections Llama Silver Pass and Gold Pass were not doing that well in the beginning, but later exploded as he gained influence in the space.
Llamaverse was released later as a PFP collection on top of the passes. The Llama community also became stronger over time has since grown into one of the more solid groups in the space.
14. Godjira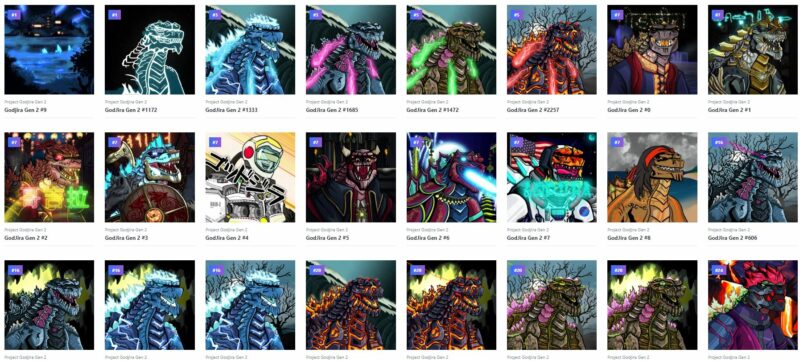 Similar to Llamaverse, Godjira is another project where the founder Shan is influential and highly respected in the space.
It started out as a small supply collection with only 333 NFTs for Godjira Genesis. He has since introduced a Godjira Gen 2 which has a 3,333 supply and better art.
The community is also very solid as the founder emphasizes a lot on community building.
15. Nifty Nuggets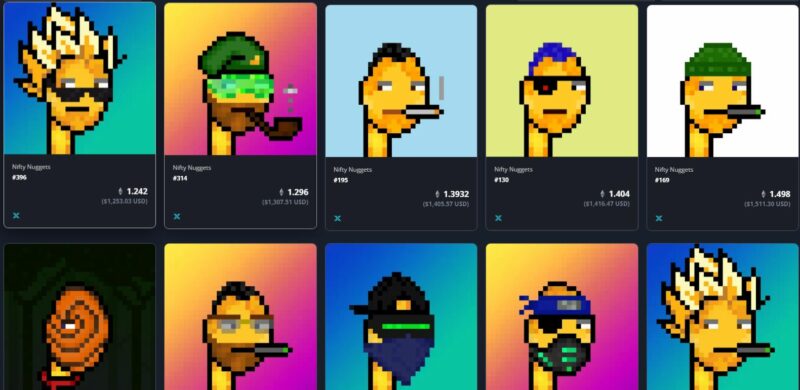 The Nuggets are one of the most tight-knit based communities since its inception in 2021. Although the floor price hasn't gone too high, it also hasn't gone that low. I may be biased but the community has been holding strong despite the price fluctuations. The supply should reach 1,250 by the time all the batches are minted.
Apart from the tight-knit family, there's also a lot of valuable information and giveaways within the Discord server itself.
Nifty Nuggets is currently on Immutable-X but will soon be able to be moved to Ethereum's Layer 1 and traded the same way as other NFTs listed here.
16. Veefriends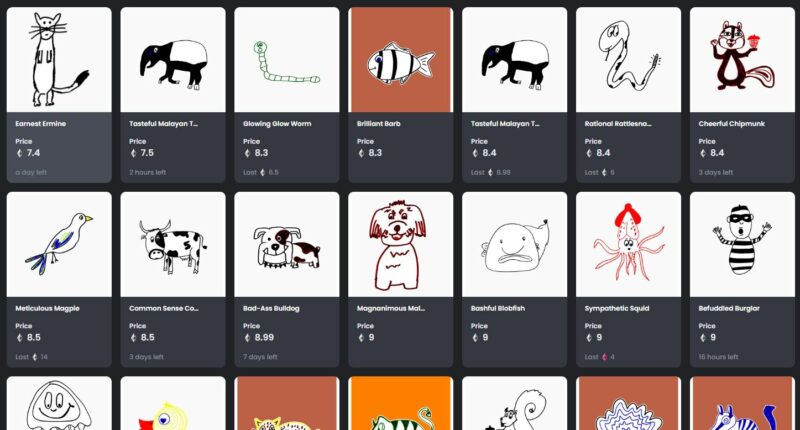 Veefriends is a collection by Gary Vaynerchuck (Gary Vee), a well-known entrepreneur, and is divided into Veefriends 1 and 2.
The first Veefriends is still the main collection and has a supply above 10,000. The second Veefriends has a much bigger supply above 50,000 and naturally has a lower floor price.
Gary Vee still considers Veefriends 1 as the main priority although he created a second collection for those who can't afford the first.
If you believe in Gary Vee, then it might be a good bet for the future as he claims that he intends to work on his NFT community until he's old or dead.
17. World of Women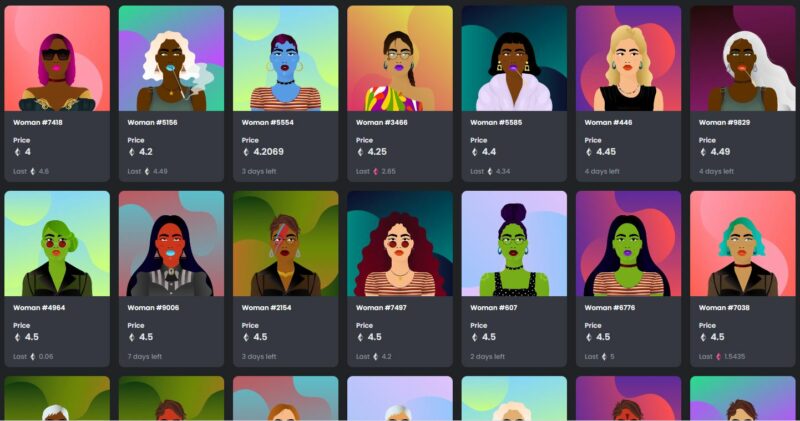 World of Women (WoW) is regarded as the top women-based PFP collection. After seeing the success of WoW, many women founders started creating their own PFP collections.
Their mission is to build an inclusive web3 for everyone, seeing how women form only a small minority in this space.
After a few months, they released their second collection called WoW Galaxy.
18. Kaiju Kingz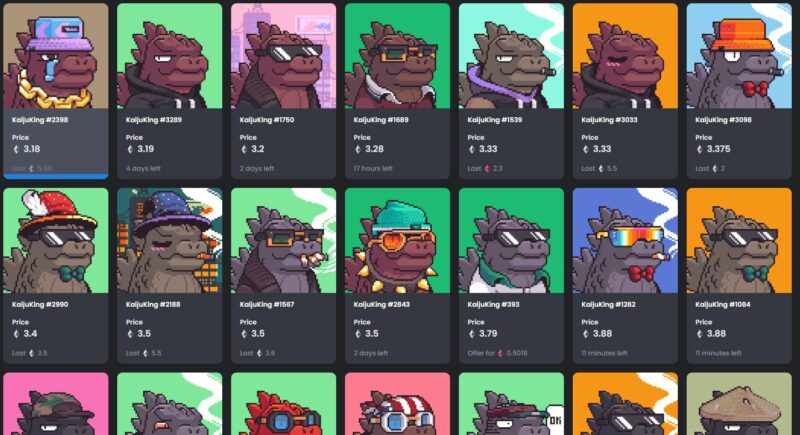 KaijuKingz is a solid pixel NFT collection by Augminted Labs which in many ways is similar to Llamaverse, Godjira or even Nifty Nuggets, i.e. they have a solid team and a strong community.
The Kaiju team is known for their development skills as they always create unique experiences when it comes to minting NFTs and they've also created a side-runner game from scratch.
They have a few different NFT collections including the KaijuKingz Genesis, KaijuKingz Babies, Mutants and also Scientists. The genesis collection has the most value.
19. Cool Cats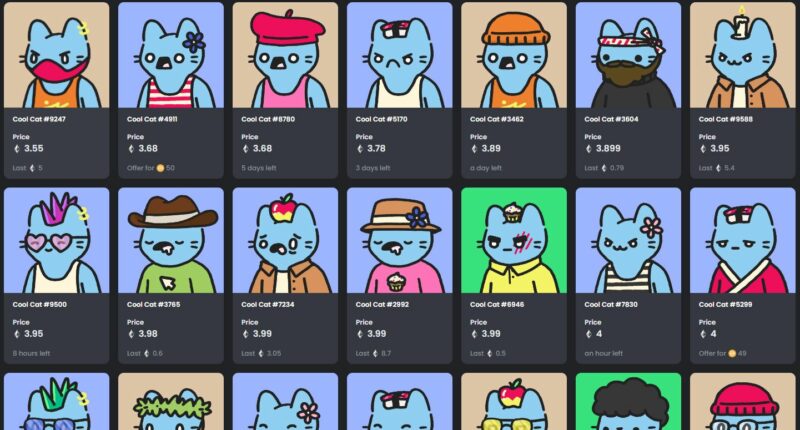 Cool Cats used to be known as one of the blue chips but has since fallen a lot in their value. Some collectors lost confidence in the team after the game that was hyped up didn't perform as expected.
That said, they are still doing pretty well in value and many big names are still holding their Cool Cats.
20. Azuki (controversial)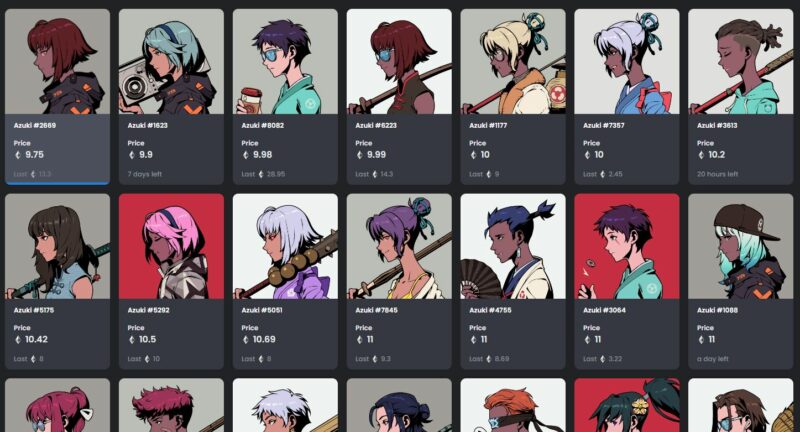 Azuki has one of the strongest communities in the NFT space, without a doubt. They also have some of the coolest art among the PFPs. However, the name was smeared recently because the founder of Azuki had a few other projects that he left to die and called them as experiments. He has since returned control of those projects to the community after the NFT community in general called him out.
That said, the Azuki community remained strong against all odds despite the founder's issues and still retains value in the bear market.
Azuki also airdropped a second collection called Beanz which did really well for a higher-supply collection.
21. CyberKongz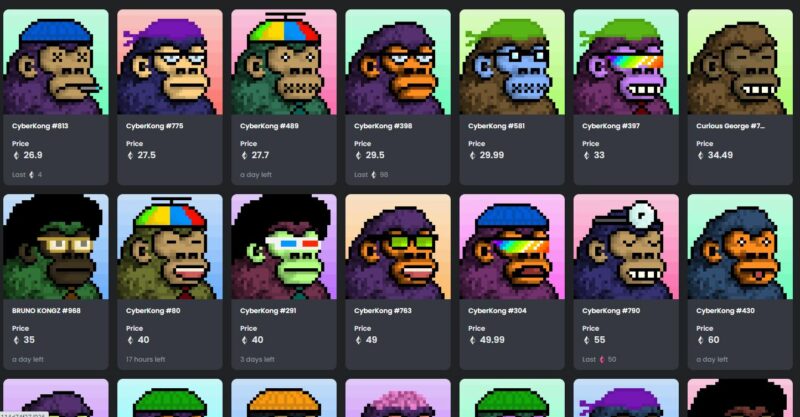 CyberKongz was once dubbed as an elite in the space with the Genesis collection (1,000 supply) reaching a 200 Eth floor at the peak.
They have since fallen a long way in price but the CyberKongz members are still strong.
Kongz was also the one that popularized staking NFTs and issuing tokens in this space. The genesis collection might be priced high for most people still, but the Cyberkongz baby (4,000 supply) and VX collection are much more affordable entries for the average investor.
22. Adidas Originals: Into The Metaverse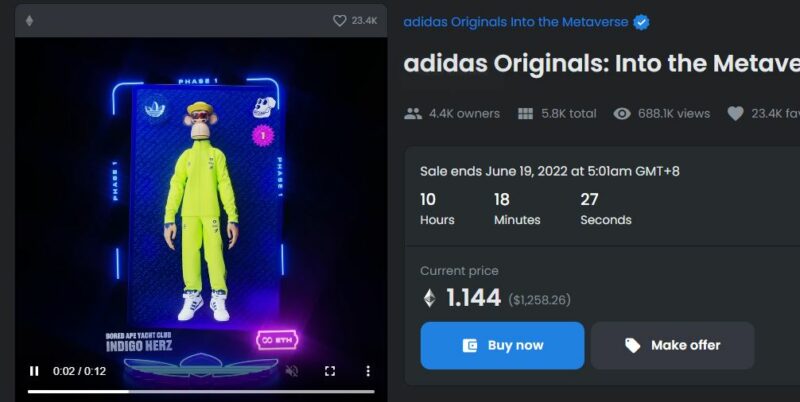 Adidas also joined the NFT world back in 2021, and had collaborations with BAYC, Gmoney and Punk Comics.
I'm not sure about the strength of the community as it's more of a bet towards a big brand entering the space.
23. Forgotten Ethereal Worlds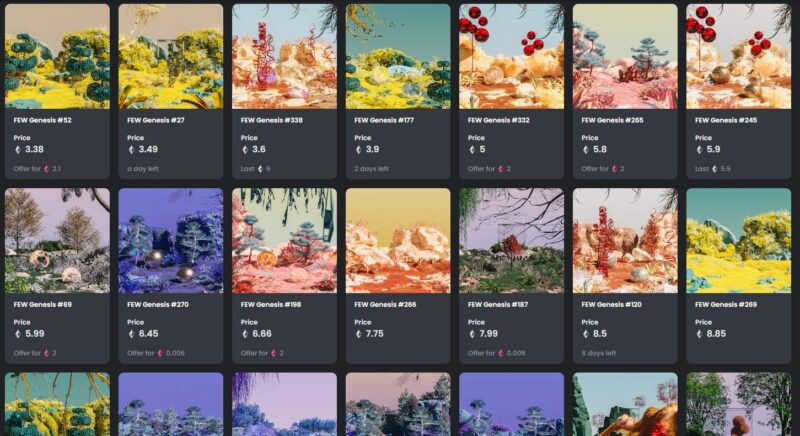 Last but not least, you have Forgotten Ethereal Worlds (FEW). This project was created by Takoa, who has grown to be one of the biggest influencers in the NFT space.
FEW released its genesis which has a supply of slightly over 300 and it obtained a high floor price from the start. A second collection is coming with a much bigger supply.
Like some other NFT collections listed here, FEW benefits from a strong team and community.
In a nutshell
The list of NFTs above is far from exhaustive as so many other solid NFT collections were not included above. The best way to find out more on this is to network with NFT investors and traders on Twitter and Discord groups.
Also note that many NFTs can go to zero so it's extremely high risk. We do not know how long the bear market will last and how long prices continue to trend down. This is all up to your risk appetite.
---
Related articles:
Cryptocurrency Crash? What Can You Do About It?
How To Potentially Get The Arbitrum Airdrop (Speculation)