Blogging isn't as popular these days in Malaysia but there are some bloggers that are doing really well. Some even excel globally (e.g. Hongkiat) and probably make a lot of money every month. So how do you start a blog in Malaysia and make money?
If you're Malaysian, you're normally accustomed to blogs hosted on Blogspot that are still using designs from a decade ago. I still have one of those but I've never touched it for years. These days, I only use WordPress for my blogs including this one.
I prefer WordPress for many reasons and because it's super popular these days, there are lots of WordPress tutorials online that are helpful.
I have a longer version on setting up a blog, but I'll make this Malaysian version simpler. Here are some of the steps to take in setting up a professional blog on WordPress.
Note: I do have affiliate links in this article and this guide is meant for those who wish to make money blogging. If you're only doing this as a hobby with no intention of money, then you can just use a free platform like WordPress.com, Blogger, Medium, Steemit and so on.
1. Decide on your niche(s) before starting a blog
Your niche is basically what your blog will be about. Is it travel? Lifestyle? Finance?
It's totally up to you. Many bloggers might suggest choosing only one niche for many reasons like authority, but in the end it's your choice.
It may be easier to just start with one niche though, based on my experience.
I noticed that many Malaysian bloggers tend to have many niches like myself, and it may be pretty hard to build traffic in the beginning.
Once you've chosen your niche, you need to get a domain name and a hosting plan.
2. Choose a domain name
I personally use GoDaddy to buy domain names. It would cost maybe RM 40 for your own custom domain name.
You need to renew the domain name every year as well and they would cost around that price too. Do think of the cost before starting a blog.
If you're able to make enough money blogging, then you don't have to worry about the small costs.
Once you've bought a domain name, get a hosting plan.
3. Get a hosting plan
Your website needs a host to stay online. When you use free platforms like Blogger and WordPress.com, the hosting is all managed by them so you may never have thought about it.
The route that I'm showing you is the self-hosted WordPress way (WordPress.org). You can read the differences here between WordPress.com and self-hosted WordPress.
The host that I'm using at the time of writing is Bluehost. I'm an affiliate with them, which means I earn a commission anytime someone signs up using my link.
As I've partnered with them, you can get lower rates using my link as well.
4. How to set up a blog with Bluehost
First thing to do is to choose the plan you want.
If you're doing this long term and you're targeting faster growth, the recommended option is plus or prime. It's because you'll run out of bandwidth performance pretty fast if you use basic.
If you're taking it really slowly and only blog when you have free time, then basic is sufficient.
Do note that although they claim bandwidth is unmetered, it doesn't mean it can support huge traffic.
Big websites normally pay hundreds a month at least for their hosting, so it doesn't make sense for a shared hosting that is cheap to be better.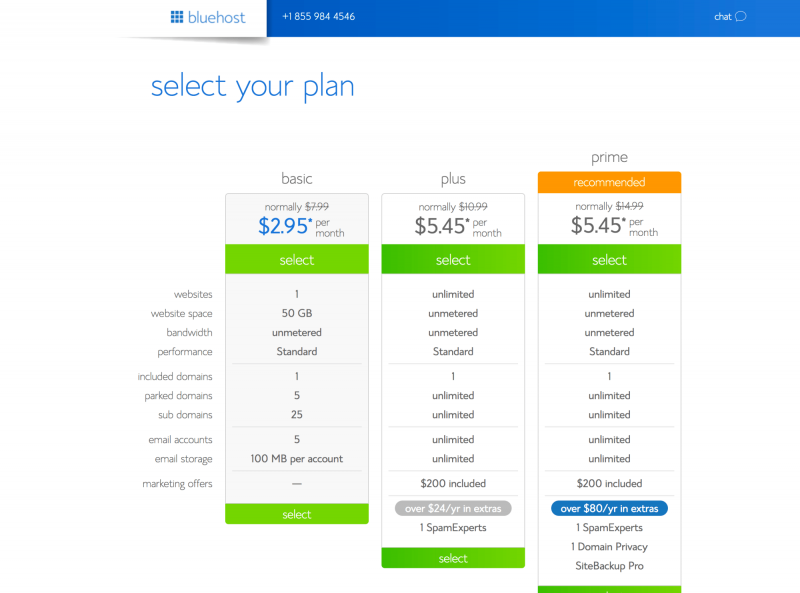 That said, it's good enough for a new blog. I'm still using the prime plan at the moment (even though I was getting above 100k page views monthly).
Next step is to sign up. If you already have a domain name on GoDaddy, then choose the right option.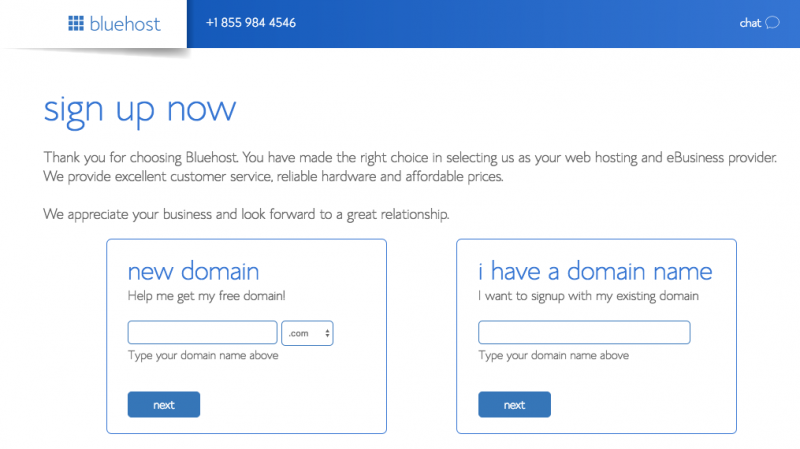 Next is to make payment by filling in the details.
Do note that Bluehost only accepts a minimum of 1 year payment. Even though the price is provided on a monthly basis, you still have to pay the full sum of at least 1 year.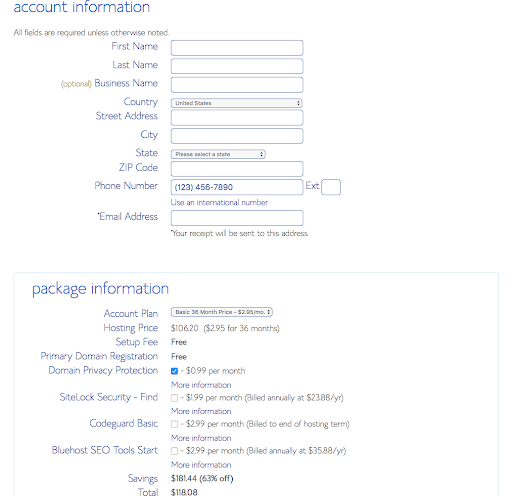 Fill in your payment info and so on.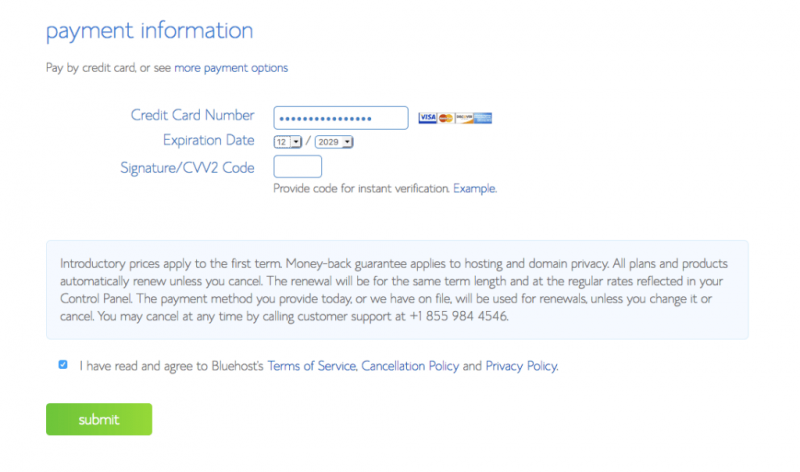 Once you're done paying, you have to choose a password for your hosting account.
Your hosting account controls the back end of all of your websites under the same hosting, so it's very important.


Confirm the password you've typed in.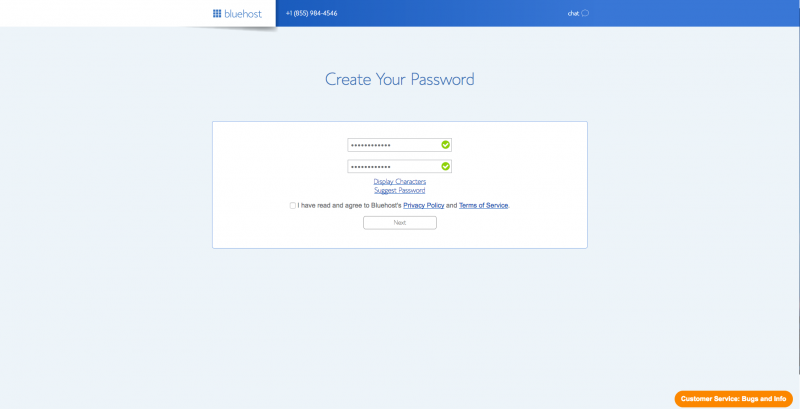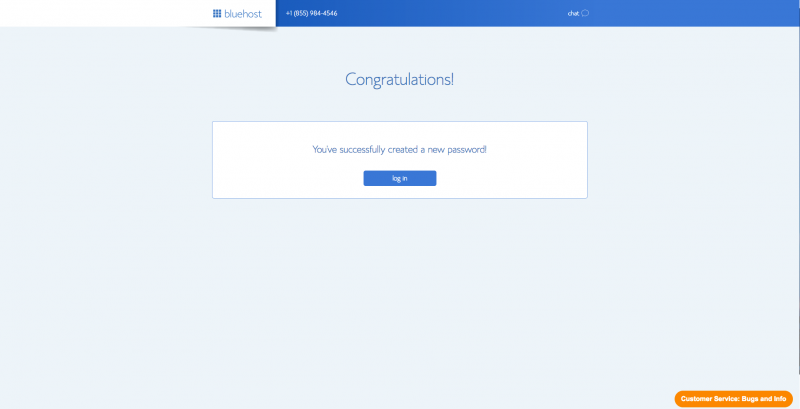 Next step is to pick a theme for your blog. All these are free themes which may be good enough for a new blog.
Themes basically decide how your blog will look like. Choose one that suits your niche(s).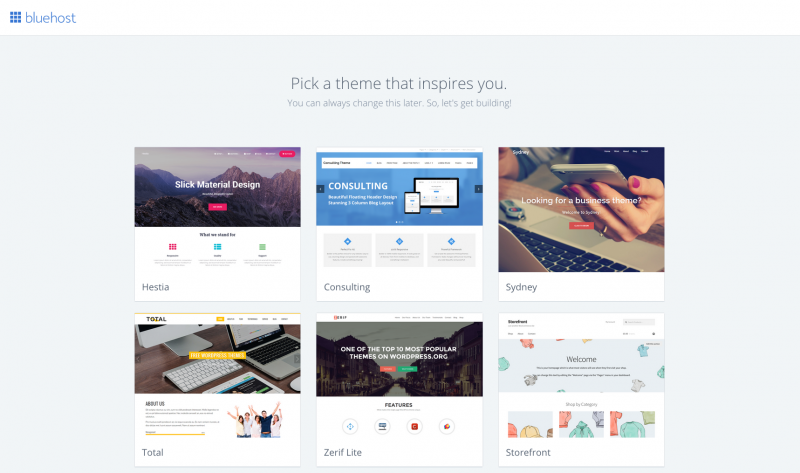 After choosing your theme, you can start building your site. Don't worry if you hate the theme. You can change it at anytime.
Personally I bought a premium theme for about USD 60 but it made my website much faster.

This is the back end of your website (image below) and all of your administrative work goes through this screen.
This is where you draft posts, edit the entire website's look, install plugins, monitor comments and spam, and everything else.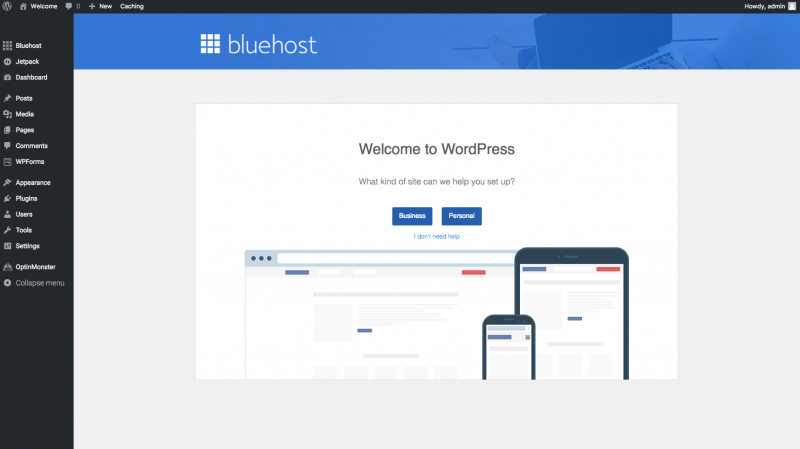 Just play around with it to get used to the interface because this is what you'll be doing for the rest of your blog's life.
You're given the option to launch your site as well, but you don't have to do it immediately.
Some people get all of the pages ready first and at least some articles posted. This is to make your website look like it's not bare.
It's totally up to you, since it's your blog anyway.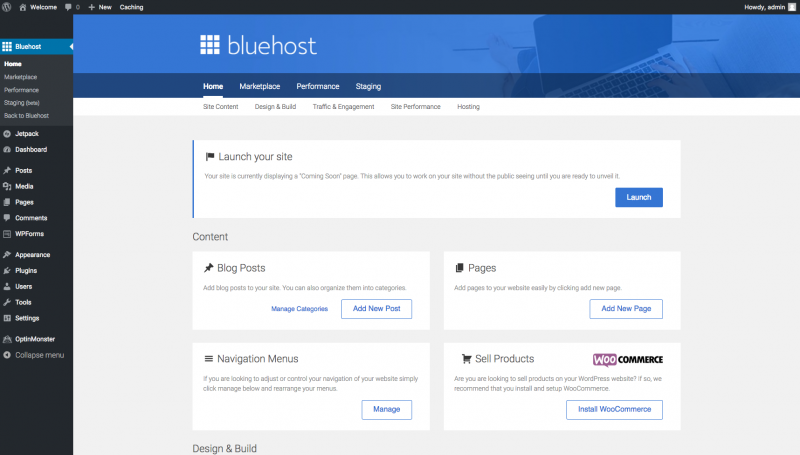 If you want to launch, just click on the launch button.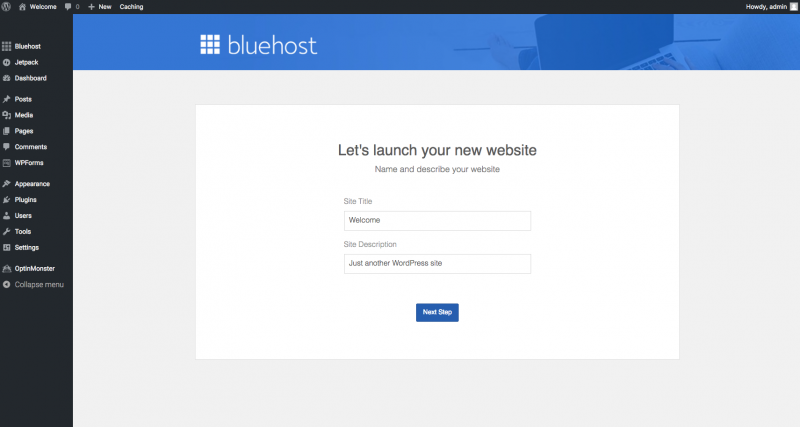 Once you've launched, your website is finally live!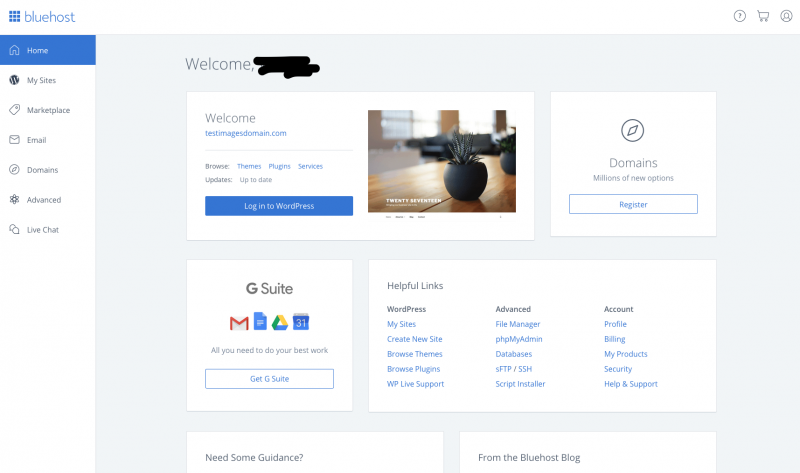 This was a guide on setting up your blog with Bluehost. There are many other hosts, including local hosts in Malaysia, so the steps might differ according to host.
It might actually take a long time to get used to how WordPress works. Don't worry too much about it.
It took me awhile to figure it out but once you're accustomed to it, you won't fear it anymore.
Self-hosting a WordPress blog may seem very technical and it does have a steep learning curve.
That said, you'll get over it in time and you don't need to have an IT background for it. Well, I don't.
Starting a blog is just the beginning
Setting up a blog may only take minutes, but the real challenge comes after.
You'll have to learn a lot in order to compete with other blogs and to succeed.
You need to learn more on SEO (and how it gives you traffic), how to monetize your blog, the plugins you need and so on.
I've covered most of this on my more comprehensive guide.
Comment below if you have any questions.
---
Related articles:
How To Go From Zero To 10,000 Monthly Page Views On Your Blog
Finding The Right Niche For Your Blog – Where To Start?
5 Things Some Full-Time Bloggers Don't Tell You