The question of whether you should move to a self-hosted WordPress blog or remain in a free blogging platform is a really common one.
Even more so if you're thinking of monetizing your blog. You've probably heard of other bloggers recommending that you need to go self-hosted in order to make money.
That's both true and false. Before we get to it, here's what a self-hosted blog means.
Disclaimer: There may be affiliate links in the content.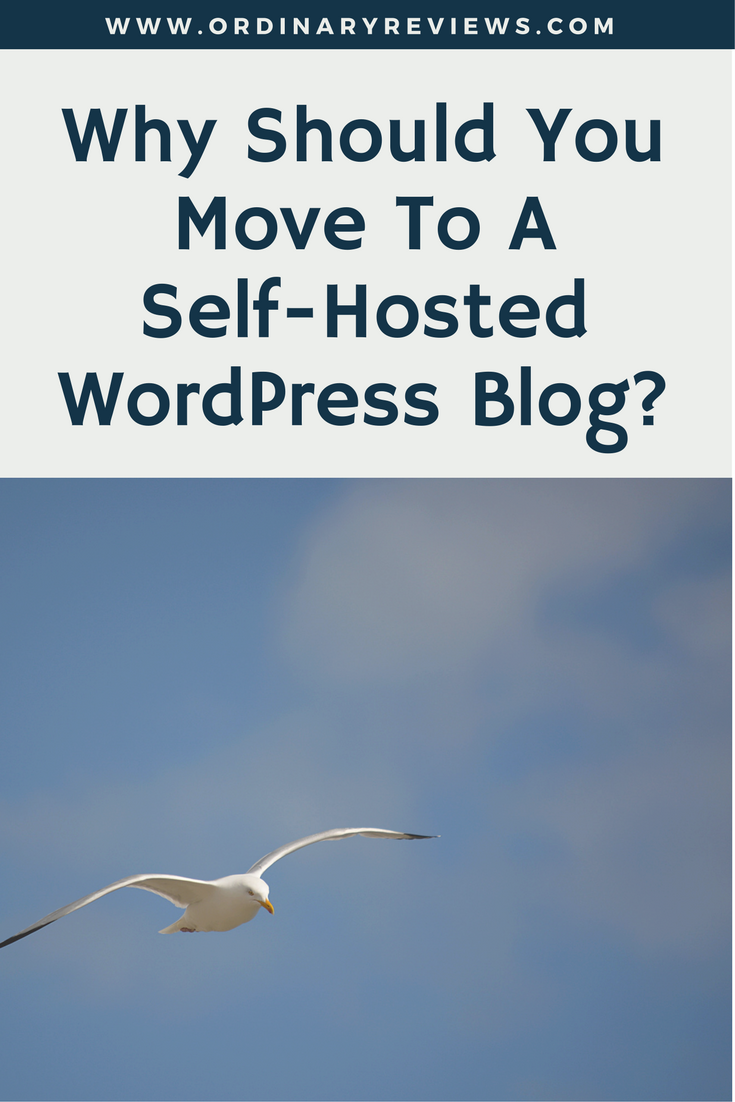 Analogy to describe the differences between self-hosting and a free platform
Think of your blog as a vehicle, like a car or lorry or whatever. Hosting can be likened to gas or petrol. Without it, your blog/car can't move. Similarly, if you have no hosting, your blog can't go online.
If you're on a free blogging platform like WordPress.com (not the same as WordPress.org), your hosting and your blog are free. As an analogy, your car and your gas are both free and sponsored by a big corporation, i.e. WordPress.
That's what blogging on a free platform means. However, since they're giving you free stuff, they also have the right to impose limitations on your car and gas. For example, you can only drive around town and not use the highway nor go out of town. Similarly, when you have a free blog, they impose limitations on ads and the plugins you can install. They can also shut you down if you write content that is against their terms, conditions and policies.
However, if you have your own hosting, you can do whatever you want with it. Just like in real life. You buy a car and you pay for your petrol. You can go wherever you want and no one can dictate how you use your car, since you own it. That's what being self-hosted means. It is the full ownership of your blog and the ability to use whatever plugins you want or monetize however you want.
What are the advantages of getting a self-hosted WordPress blog?
I hope you guys understood the analogy at least a little bit. You'll probably get what the main differences are but I'll elaborate further here.
1. Ownership
When you use a free platform like WordPress.com, you don't really own your blog. Yes, the name can be yours and the content is yours, but the blog still belongs to WordPress.
Why do you think they can impose restrictions on how you monetize a blog and what content you're not allowed to write? Clearly, it shows that you don't own your blog.
When you go self-hosted, you basically own your blog and you can do whatever you want with it. Just ensure that you make backups frequently just in case your hosting provider goes down or tries to hack you. That would be unfortunate but with a backup, you can get another hosting company and your blog will be up again.
2. Unlimited plugins
It's not exactly unlimited, but you're limited by the number of plugins that are available in the market. You get what I mean? On a free WordPress blog, you can't add any plugins at all.
What you see is what you get. Luckily, they provide some of the more essential plugins for all bloggers. However, there are other important plugins that would help your blog to succeed, and you can't add any of them in.
For instance, they only allow you to use the subscription pop-up widget for MailChimp, and if you want to use other companies like ConvertKit or SumoMe, you can't. Other companies may have better tools in collecting emails and converting them into sales. But you can't do any of that if you're stuck with a set of plugins.
3. Premium themes
Whether you use the free WordPress platform or the self-hosted version, you can still use free themes that are readily available.
Having said that, if you're serious in monetizing your blog and growing your blog traffic, you need to invest in a premium theme. A premium theme is so much faster and more responsive. I switched to the Genesis theme and it made my loading speed so much faster.
Google prioritizes user experience these days and loading speed is one important factor. If your blog loads too slowly, it will not rank well on Google. You don't want that since Google traffic is the best traffic one can wish for.
4. Monetizing your blog
Many bloggers do not monetize their blogs at all. Nonetheless, you can make money with your blog and the best way to do so is to go self-hosted.
For starters, WordPress doesn't allow you to use Adsense or other advertising networks. That's a big limitation when you're using a free WordPress blog. However, they do allow you to apply for their very own advertising network, i.e. WordAds. The downside is, you can only apply once you hit a certain amount of traffic and only keep 50% of the revenue. Additionally, these ads won't earn you much at all.
Another downside for free WordPress blogs is that '.wordpress' or '.blogspot' blogs are generally not taken as seriously, as compared to having your own custom domain. The public generally trust websites with a custom domain. When was the last time your lecturer allowed you to copy information from a website with a '.blogspot' or '.wordpress' domain?
I'm not saying you can't monetize a free blog. You can, but it's more difficult and you're more restricted. It gets frustrating so you'll probably hop over sooner or later. Furthermore, with limited plugins it's hard to scale your profits up. Building a sales funnel is important to make money as an affiliate and a free blog limits plugins that are useful for that.
Disadvantages of going self-hosted
Now that I've laid out some advantages of going self-hosted, here are few disadvantages of it.
1. Money
Without a doubt, this seems to be the biggest barrier hindering bloggers from going self-hosted. They're afraid they can't get their money back or that their blog fails.
A hosting plan can cost from $3 a month for new blogs, which isn't that expensive at all. It gets more expensive when your blog expands and attains at least 100,000 monthly visitors.
Honestly, $3 a month isn't much, and you can definitely get the money back if you treat your blog as a business. Just like a business, you need to put in money and time to grow your blog and earn from it eventually. Luckily for us, a blog is much cheaper than a conventional brick & mortar business. If you're not treating it as a business, perhaps going for a free platform is better for you.
2. Learning curve
Going self-hosted can be a huge learning curve for some. Personally, it took me at least a week to familiarize with it. It's definitely harder to manage as compared to a free blog.
Then again, you need to do the work if you want to reap the benefits. You don't have to have a background in IT or programming experience to run a self-hosted blog.
I don't, and I've been running this blog for awhile now. Luckily for us, there are lots of blogs with tutorials on everything related to WordPress.
Hence, even though it's a learning curve, it's still doable for the lay people.
Which hosting plan should you go for?
Personally, I use Bluehost (affiliate link) for all of my three websites, including this one. I paid around $2.95 because I subscribed for a 3-year plan. Otherwise, it's slightly more expensive per month.
I do have to admit that Bluehost has had negative reviews lately, although I've not experienced it first-hand. Another hosting company that has had great reviews this year is SiteGround. They're known for their helpfulness and their support staff is apparently amazing. Do check out SiteGround (affiliate link) if you're interested in moving over to self-hosting.
In a nutshell
If you're interested in making your blog a business, going self-hosted is the way to do so, for the reasons I've laid down above.
If you need help in setting up a blog, do check out my free guide here.