The latest RISE event introduced in MapleStorySea and also the GMS version marks the return of the SS Ring.
During season 2 of the event, players can obtain the SS Ring which gives 20 weapon attack and 20 magic attack, among other stats.
Here's how you can craft the SS Ring in MapleStory.
How to craft the SS Ring
To craft the ring, you need to get any four S Rank Jewel Rings.
This means you need to get four S Jewels first. Then, buy the plain rings from the Coin Shop for 10 coins each.
Fuse the ring and the S Rank Jewel together to get a S Rank Jewel Ring using the magic mortar located in RISE Salon or the event map.
With four S rings, talk to the bunny beside the magic mortar to create an SS Ring.
That's basically it. To begin this whole process, you need to get jewels.
Buy the jewel boxes

You're allowed to buy only 30 jewel boxes a day for 10 coins each, so you may want to buy the maximum of 30 a day since there's an element of luck involved.
The best part is that you can use another character to farm 300 RISE Coins daily and buy the jewel boxes.
Transfer the boxes using any storage keeper and use your main character to retrieve them.
Each jewel box will give you a C Rank Jewel. It can be Str, Luk, Dex or Int but it doesn't matter at this point. Occasionally, you'll get a B Rank Jewel from the box.
Fuse jewels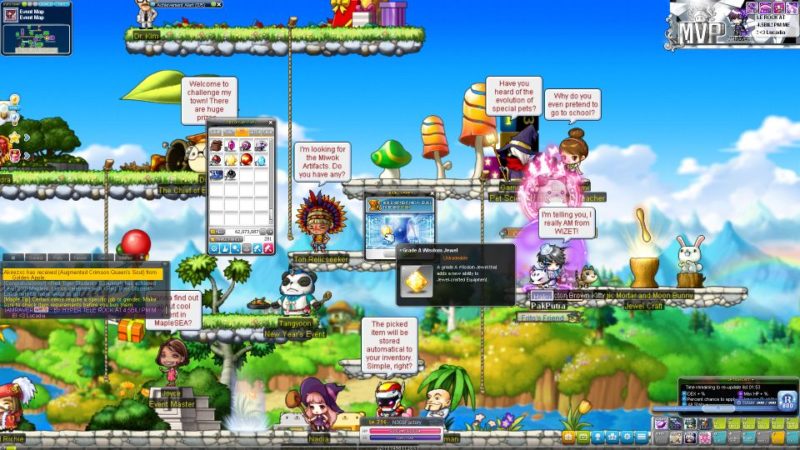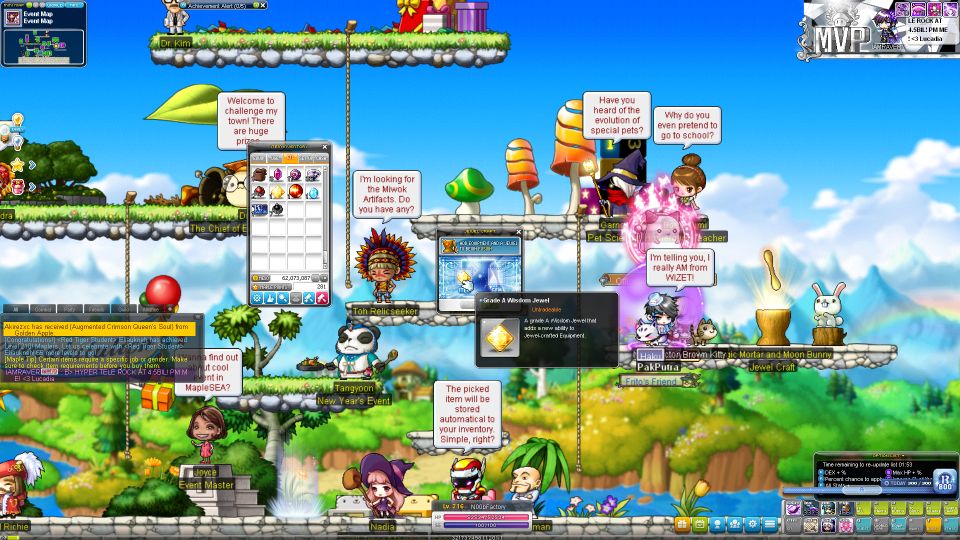 To fuse jewels, you need to use the magic mortar at the event map or in the RISE Salon.
Just place the C Rank Jewels in the Item and Jewel slots respectively. Fuse them and you'll get a B Rank Jewel if it succeeds.
There's also RnG involved, so your fusion may fail and you get back only 1 C Rank Jewel.
The percentage of success decreases as you go up the ranking.
It's not expressly written this time but in the past, this was the percentage.
| | |
| --- | --- |
| Ranking Up Jewels | Percentage |
| C Rank to B Rank | 70% |
| B Rank to A Rank | 50% |
| A Rank to S Rank | 30% |
Craft SS Ring
Once you've successfully gained 4 S Rank Jewels, you can fuse the jewels with the Jewel Craft Rings to form S Rank Jewel Rings.
With 4 S Rank Jewel Rings, talk to the Moon Bunny to craft the SS Rank Jewel Ring for a fee.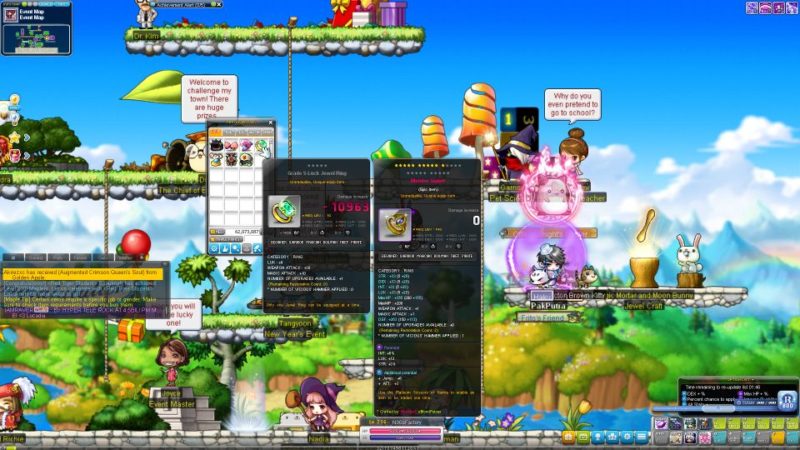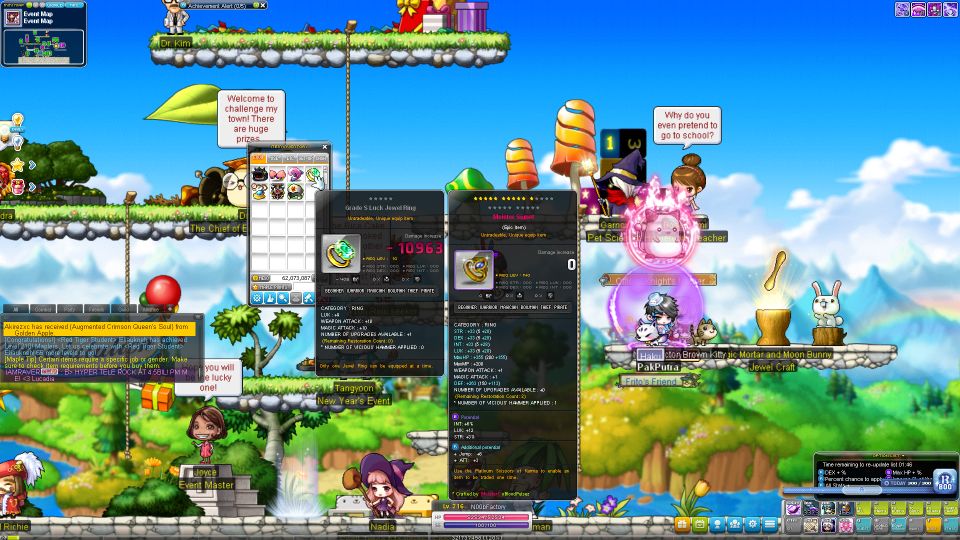 ---
Related articles:
How To Do Spirit Savior (Arcana Daily) – MapleStory
MapleStory – How To Clear The 'Hungry Muto' Daily Quest
MapleStory – How To Do Erda Spectrum Party Quest
The New Playstation 5 Memes To Check Out Today