Spirit Savior is a quest you can do three times daily in Arcana of MapleStory.
As it can only be done alone, it's not technically a party quest, although it may be referred to Arcana's version of it.
Here's how you can do Spirit Savior to earn Arcana symbols in MapleStory.
How Spirit Savior works
Defense bar
Each round of Spirit Savior gives you 3 minutes in total, but the game may end earlier if you lose your defense or if you exit the game.
Your defense bar is at the top of your screen, and it will go down in two ways.
If you get caught by the Toxic Pursuer or if you touch the Spirit Remains (moving spirit balls), your defense will drop. Once your defense is zero, you get booted out of the game.
Try to avoid them as long as possible.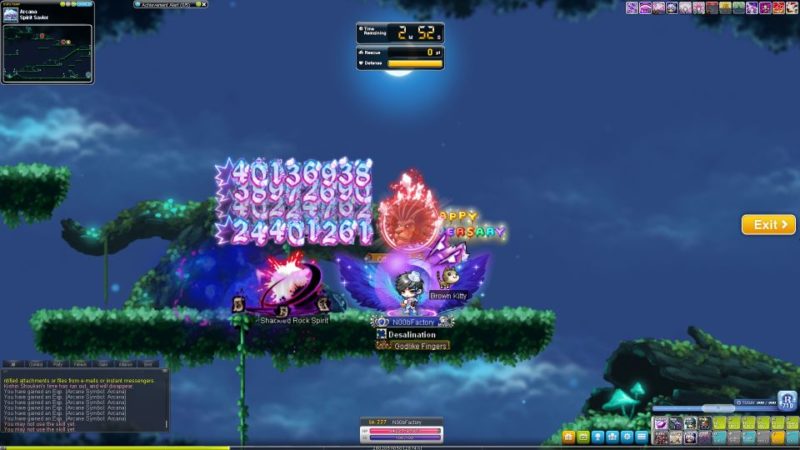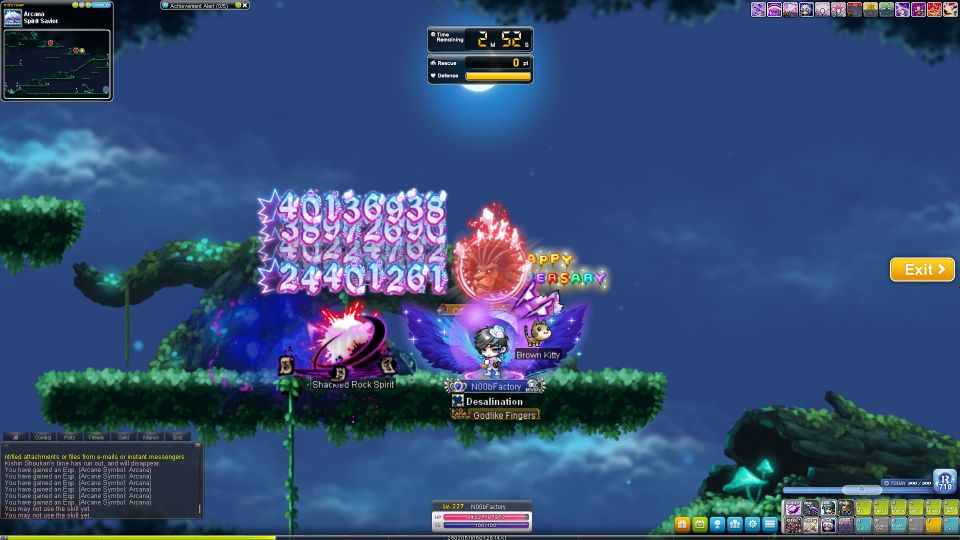 How To Earn Points
The aim of the game is to save the Rock Spirits. They are marked on the map as red dots.
To free the Spirits, you need to attack the vines trapping them. You need to deal 500 million damage to destroy each set of vines. Once the Spirit is free, use your "N" action key to bring the Spirit with you.
The Toxic Pursuer will start chasing you once you start destroying the vines. It gets bigger in size the more Rock Spirits you bring with you.
When it gets really big, it will be hard to avoid it.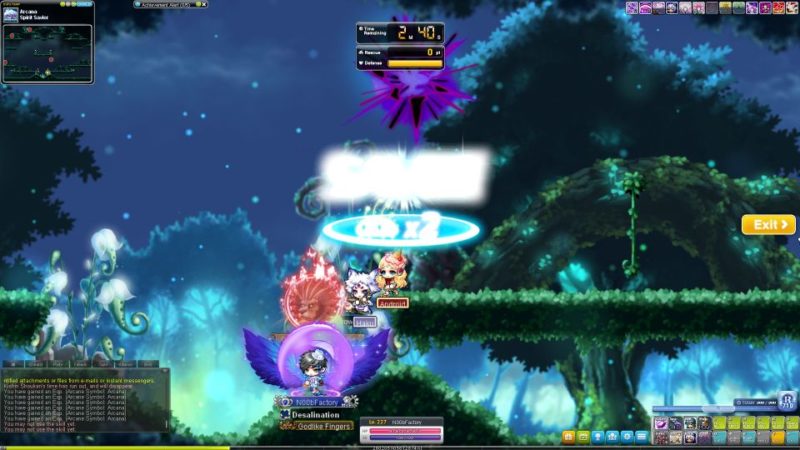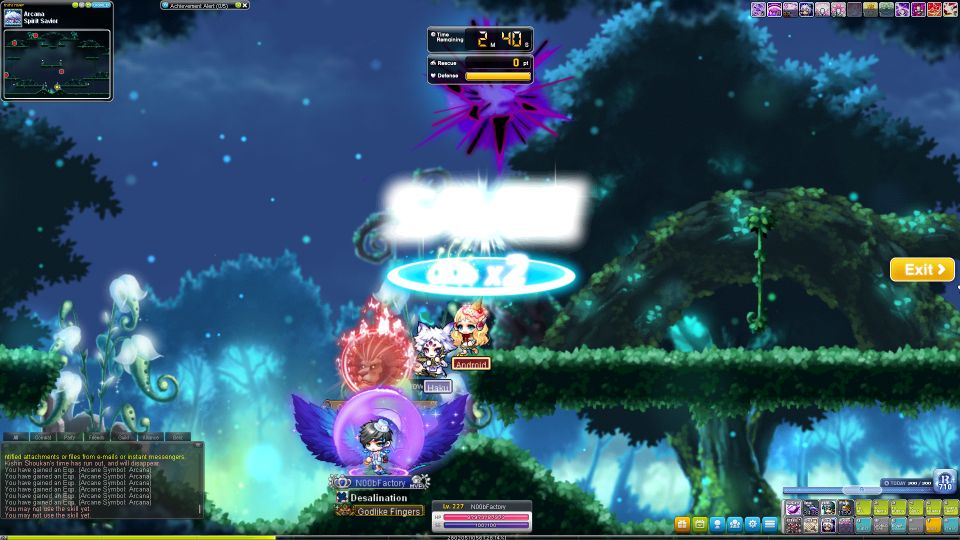 Once you have the Spirits with you, go to the bottom center of the map at the glowing area to save the Spirits.
The more Spirits you take with you, the higher your points.
Below is how many points you can earn. You can only take up to five Spirits at a time.
1 Spirit = 200 points
2 Spirits = 500 points
3 Spirits = 1,000 points
4 Spirits = 1,500 points
5 Spirits = 2,500 points
You can earn a total of 10,000 points per run.
How to avoid the Toxic Pursuer
The most annoying part of the game is avoiding the Toxic Pursuer.
The bigger it gets, the harder it is to outrun it.
One way to avoid it is to wait for it to come to you.
Standby near the 'jump leaf' so that you can jump immediately once it gets near you. This gives you some time to rescue Rock Spirits.
Also, if you destroy the vines, the Toxic Pursuer will pause for 1 second. If you can destroy the vines in 1 hit, then it should be easier for you to avoid the Pursuer.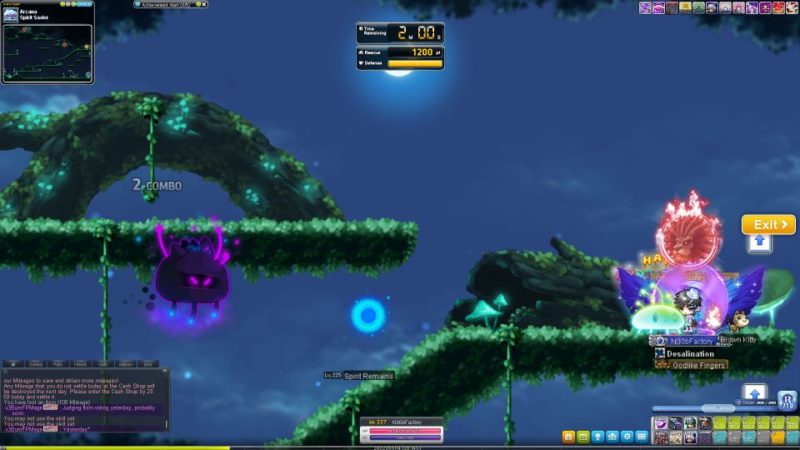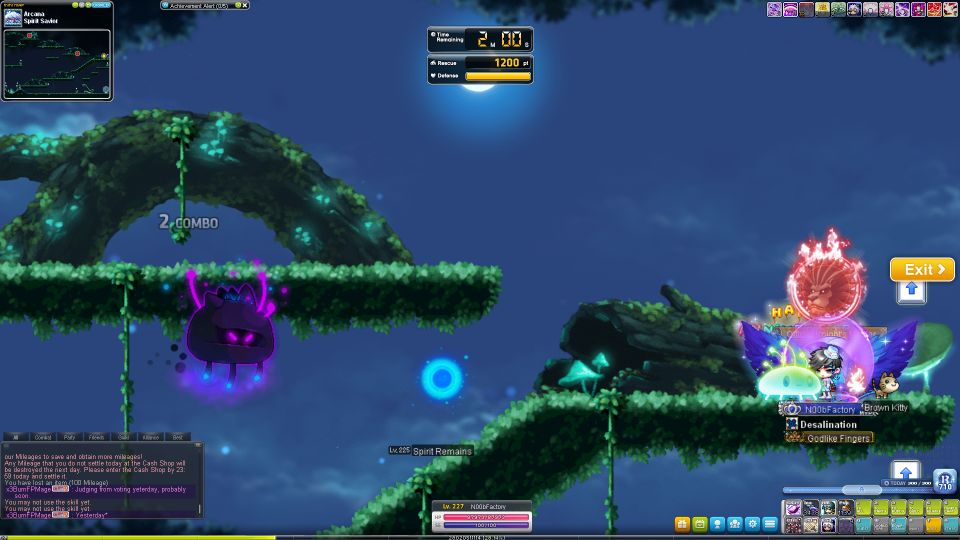 Also, magician classes may find it harder because of teleportation. As MapleStory lags a lot, your teleport may not work when you press it, causing you to die.
In that case, you may want to rescue fewer spirits at a time, instead of five.
Also, the Rope Connect fifth job skill may come in handy.
Maximum rewards
For Spirit Savior, the maximum amount of points per round should be 10,000.
In one day, you can get 30,000 points from all 3 rounds.
30,000 points can be converted into 30 Spirit Coins, meaning 10 Arcane Symbols for Arcana per day.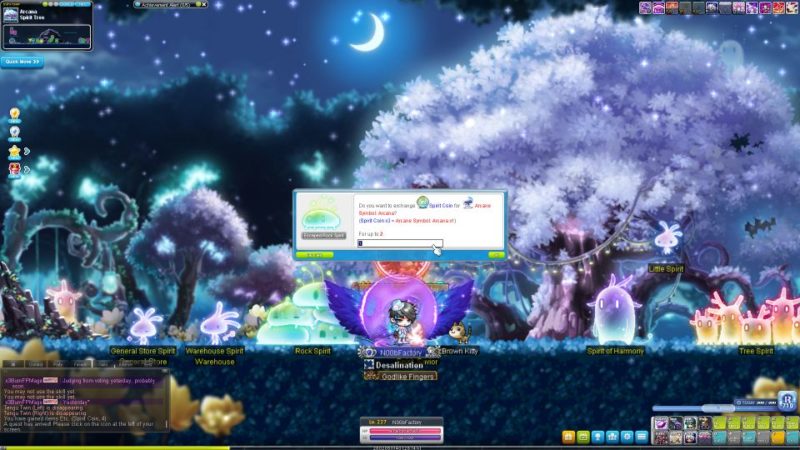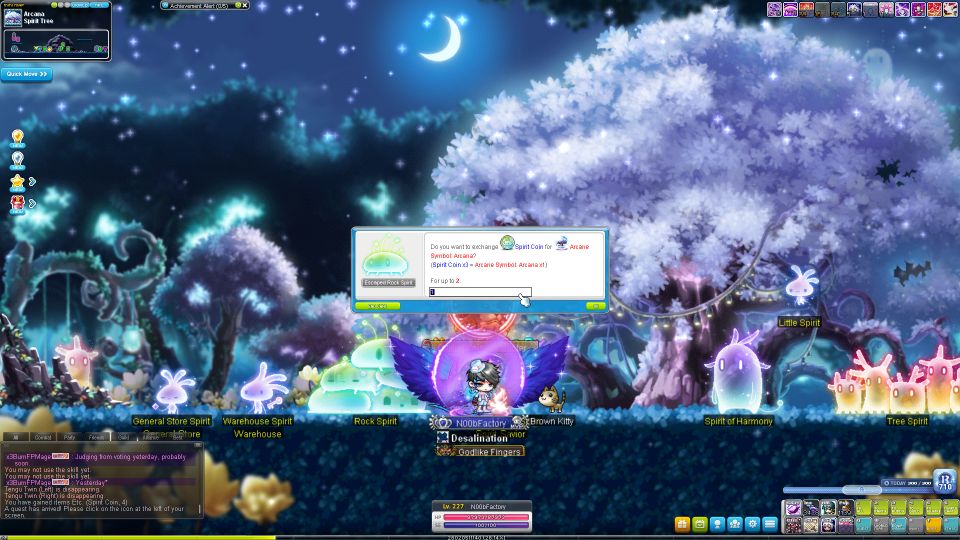 ---
Related articles:
MapleStory – How To Clear The 'Hungry Muto' Daily Quest
MapleStory – How To Unlock Pocket Slot For Pocket Items