In this latest Raft update, we get the new trading post which can be found on some islands.
Also, to unlock more items on the trading post, we need to get trade coins and trash cubes.
Here's how you can get trade coins and trash cubes to exchange for more items on the trading post in Raft.
What is a trading post?
On some islands, you may notice a new building with funky lights and satellites. It's the new trading post which allows you to unlock more items like recipes, resources and so on.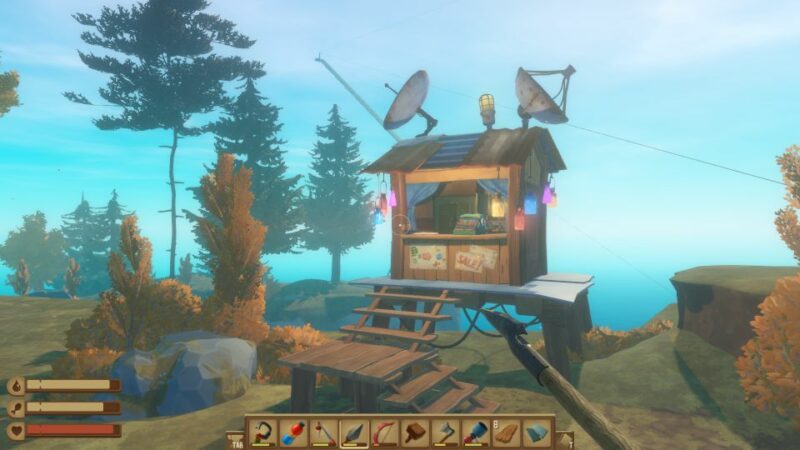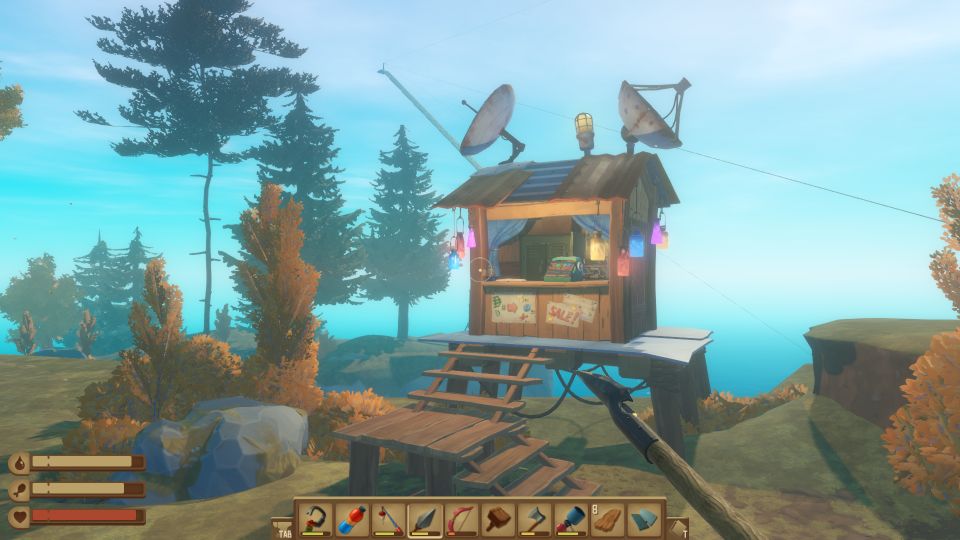 When you use the trading post, you will see Tier 1, Tier 2 and Tier 3. Only Tier 1 is unlocked at the beginning.
You can exchange trash cubes and trade coins for recipes, resources and items.
To unlock higher tiers, you need to increase your reputation.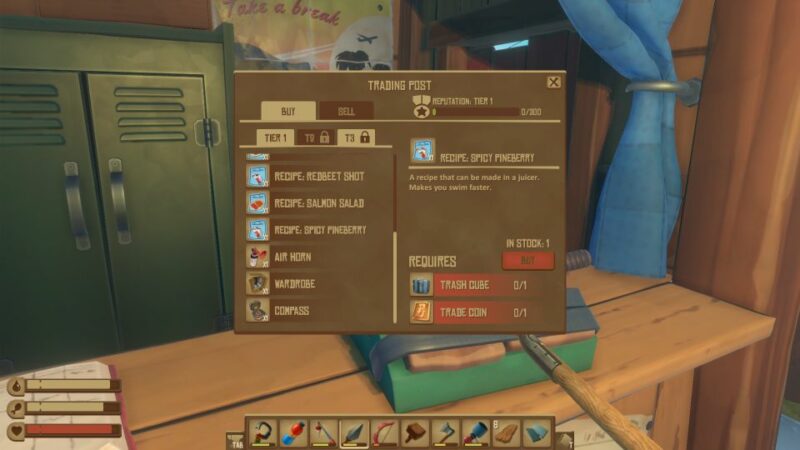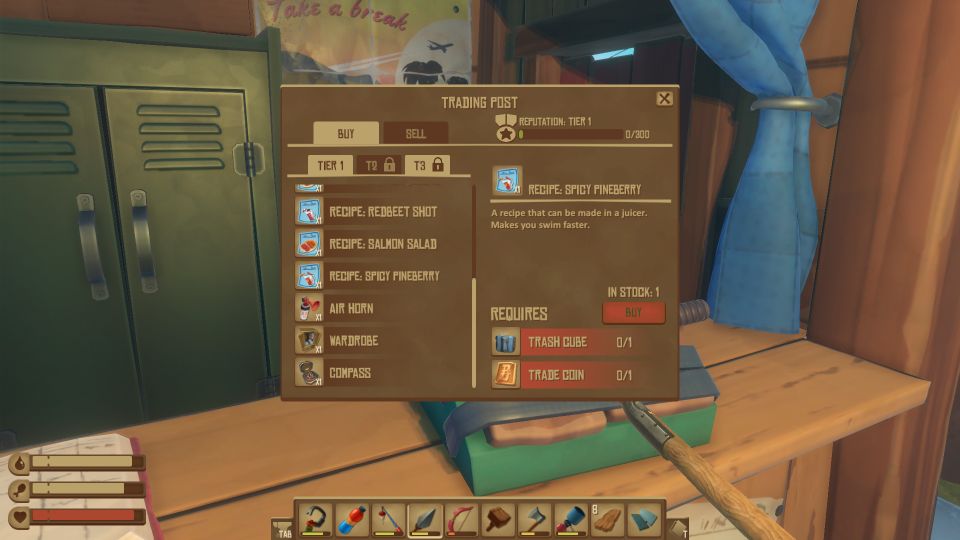 How to increase reputation for trading post
To increase your reputation experience and eventually unlock Tiers 2 and 3, you need to sell certain types of seafood.
If you look at the sell tab, you will see the names of all of them.
To get the more unique fishes, you have to use baits while you fish.
You can buy baits from Tier 1 of the trading post. They can be exchanged with trash cubes.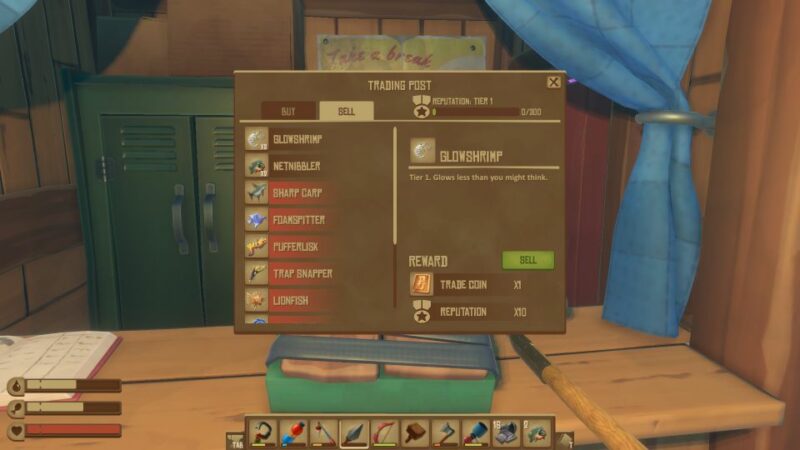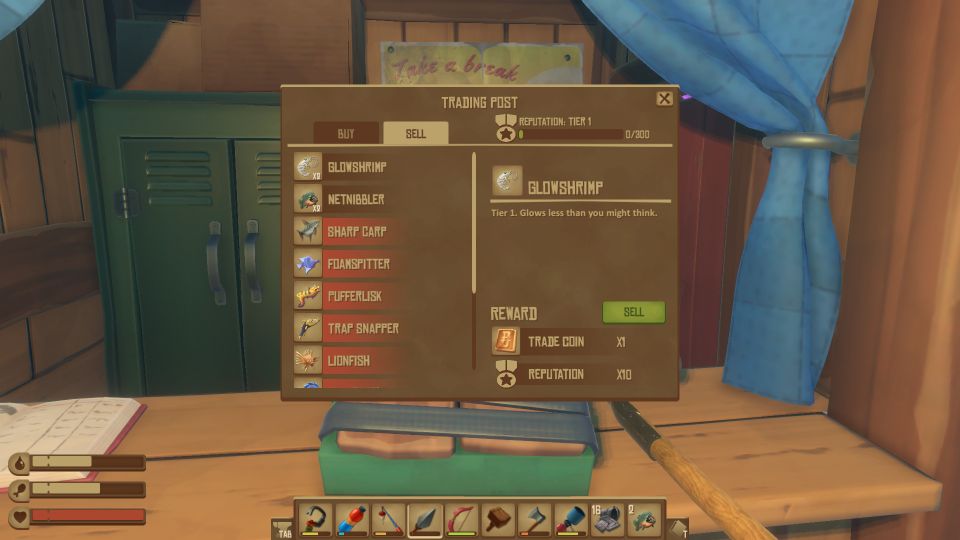 How to build a recycler and make trash cubes
To get trash cubes, you need the recycler. The blueprint should be available to you in the latest update. Just go to the research bench and learn it.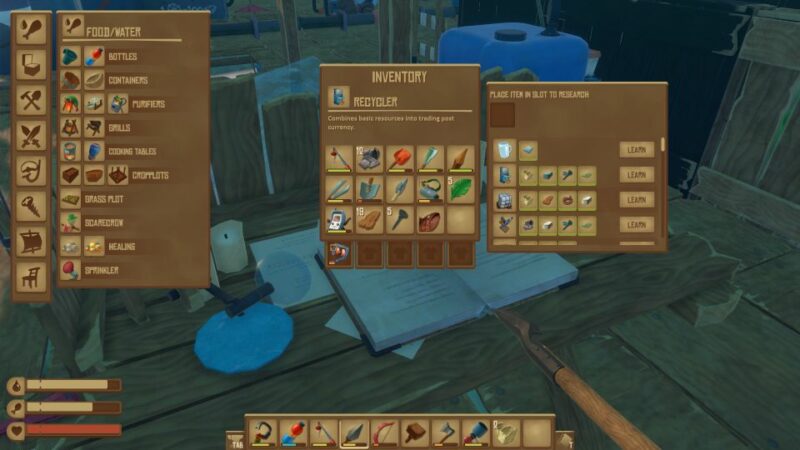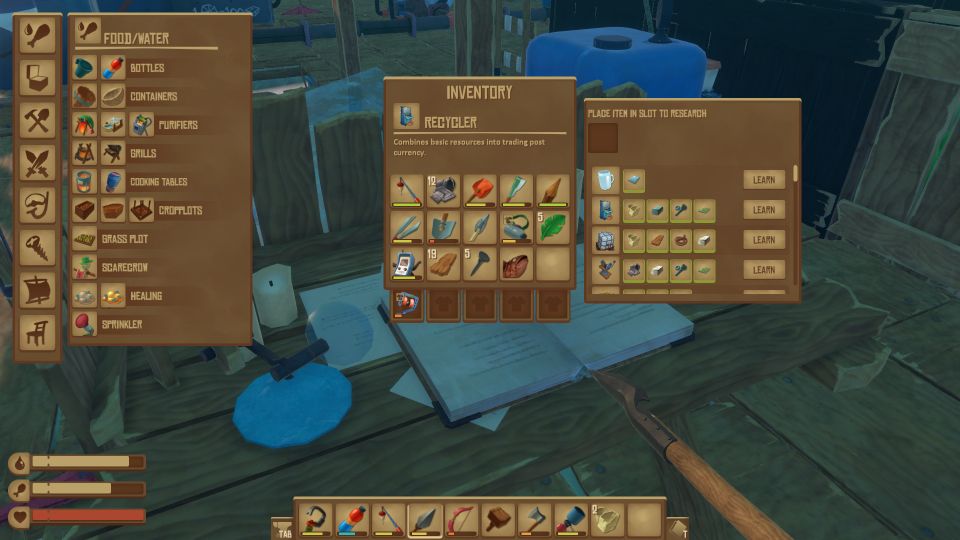 To build a recycler, you need Plastics x 6, Metal Ingot x 4, Bolts or Hinges x 2 and Circuit Board x 1.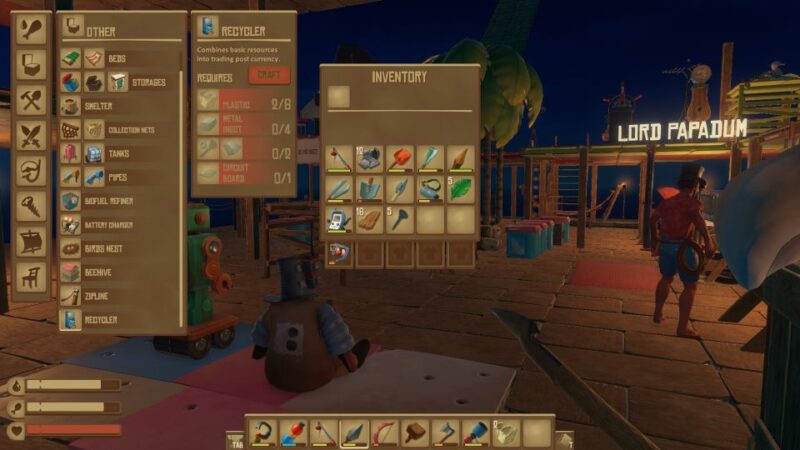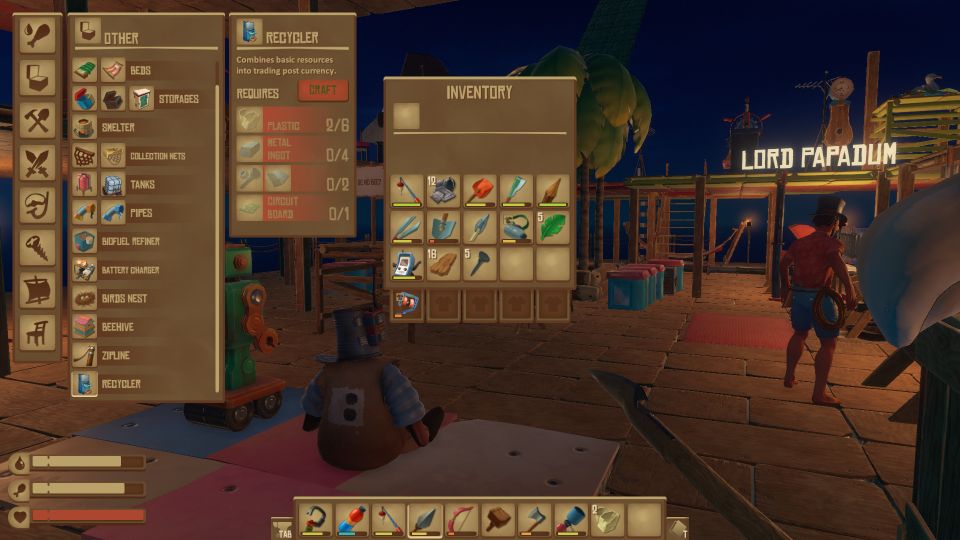 Once you've built the recycler, you have to dump trash inside like plastic and scraps.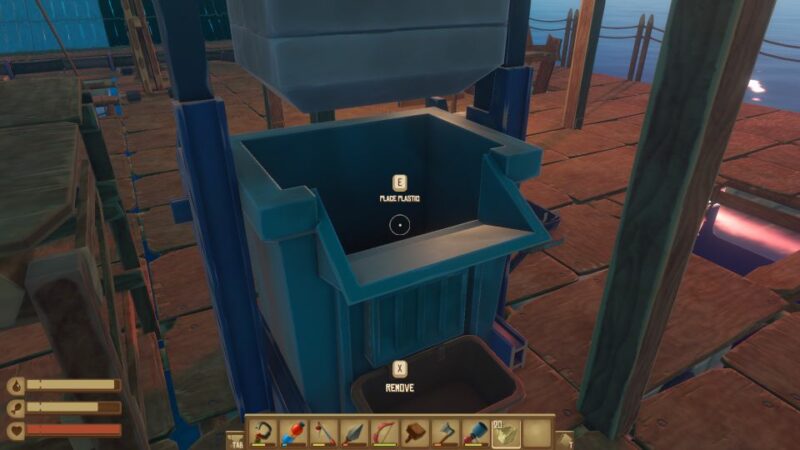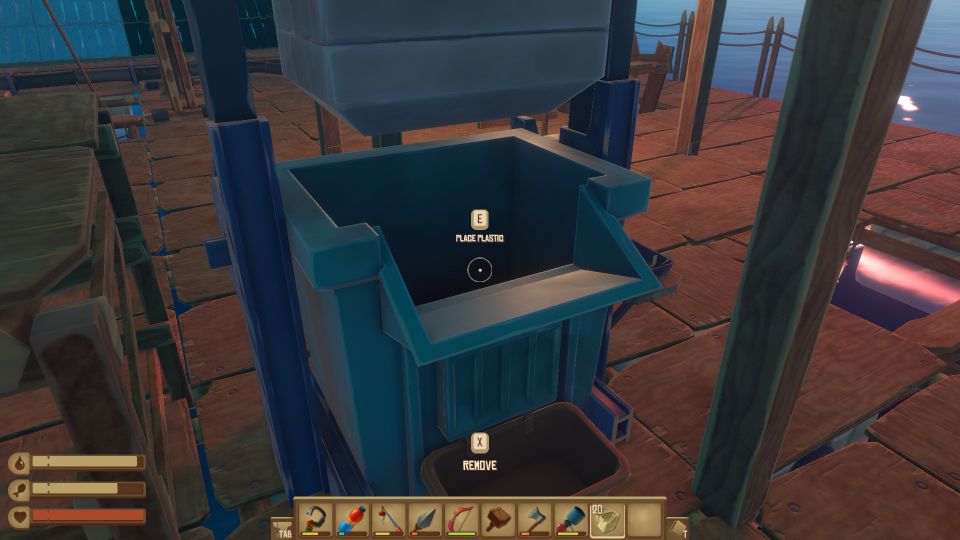 To start the machine, you have to place a simple battery at the side of it.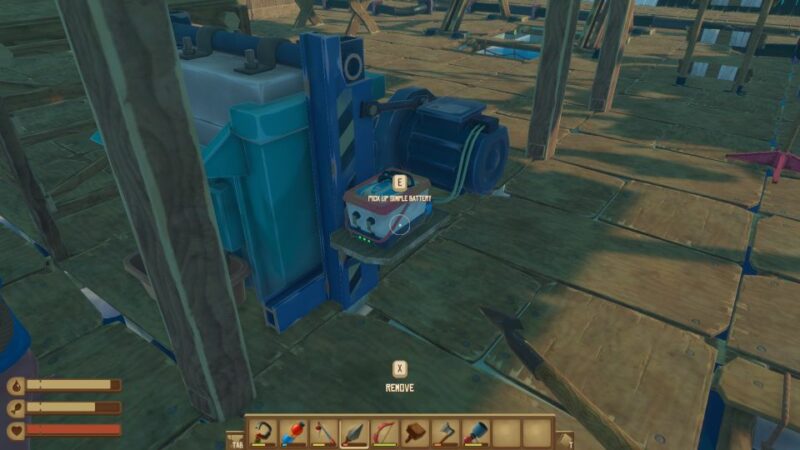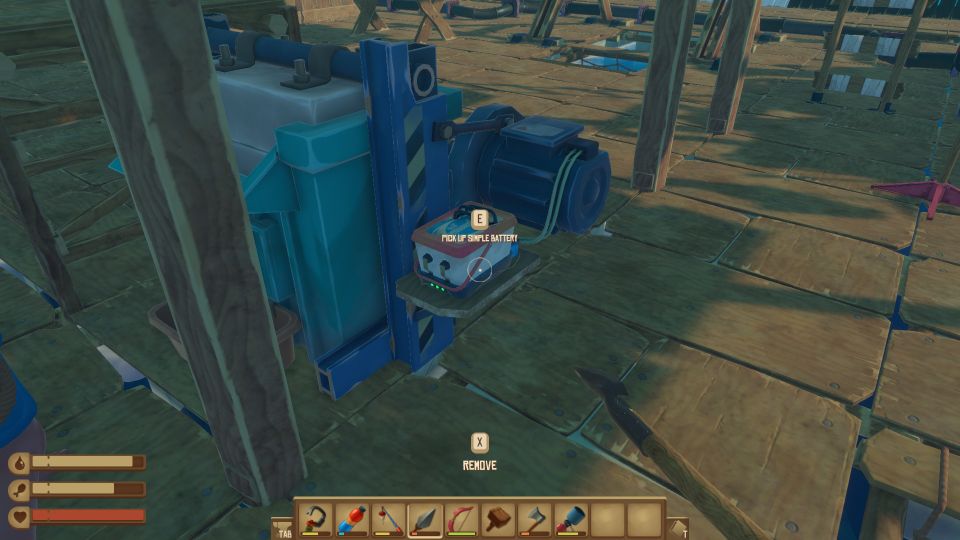 The machine will take a little bit of time and produce trash cubes.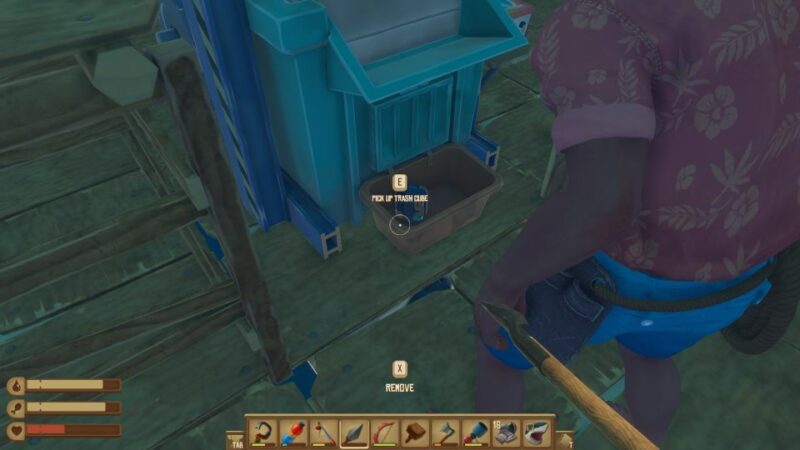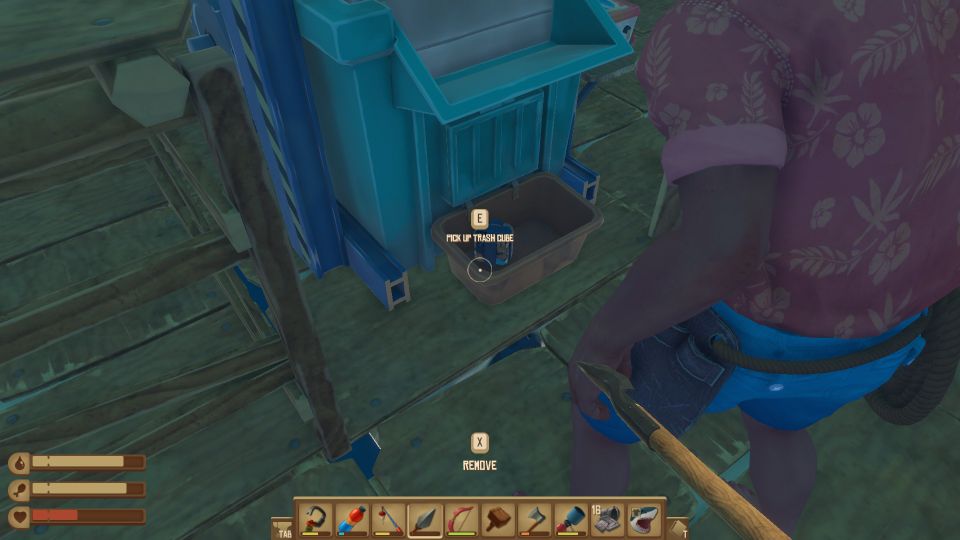 How to get trade coins
Once you have trash cubes, go to the trading post to exchange them for baits. The cheapest one is the simple fishing bait.
Before fishing, hold right-mouse-button to choose bait. When you fish with the bait, you'll get different types of fish.
Bring them to the trading post and sell them for trade coins + reputation.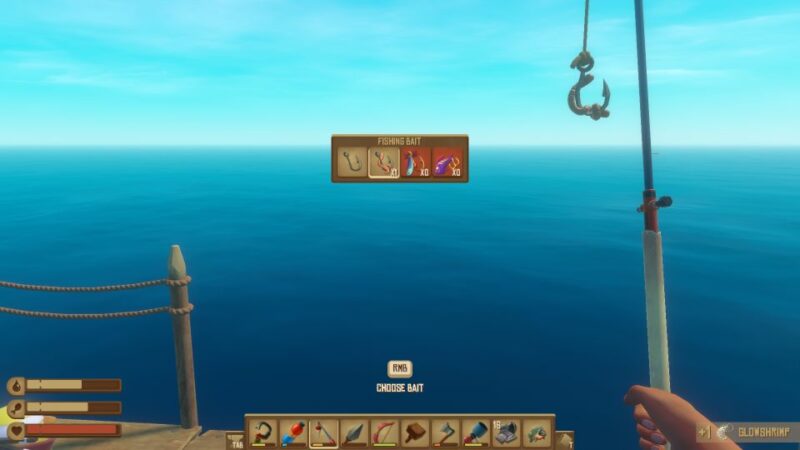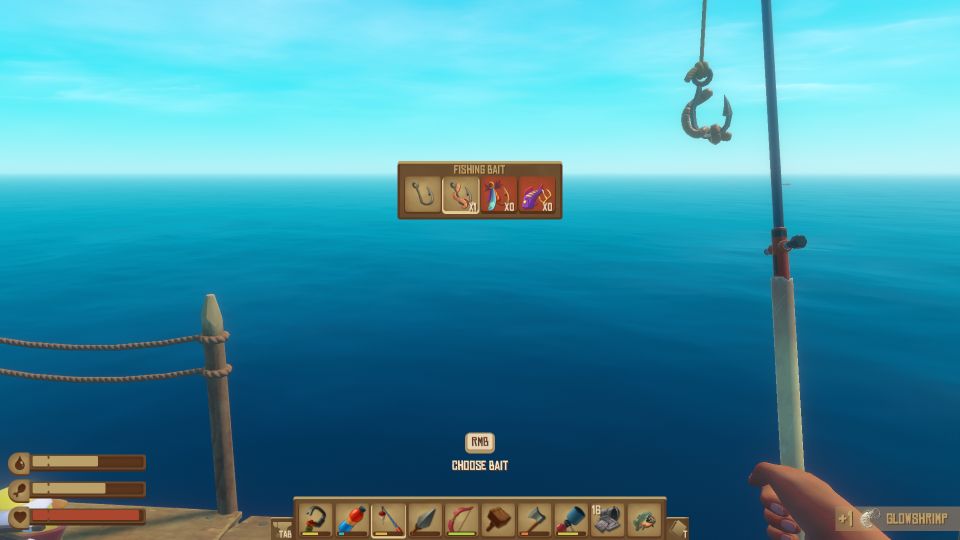 ---
Related articles:
Raft: How To Get To Varuna Point In The Latest Update