Raft Chapter 2 introduces the ability to craft and use ziplines on islands and on your ship.
However, before you can use ziplines, you need to unlock it first on Caravan Island.
There's a room which allows you to submit three zipline parts in exchange for the zipline tool and the blueprint.
Here's how you can find all zipline parts in Caravan Island in Raft.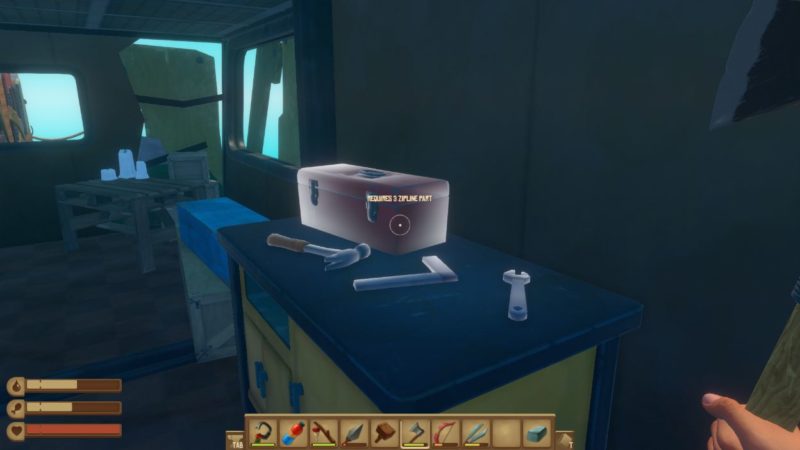 First Zipline Part – Fill the Well
The first Zipline Part can be found in the caravan area with the banner saying Kafilah Town or Kafilah Island.
There's an area where you come across some pipes and they can transfer water between each other. You will also notice a tap to turn on the water.
Your task is to rotate the pipes in a way that transfers water all the way down to the well.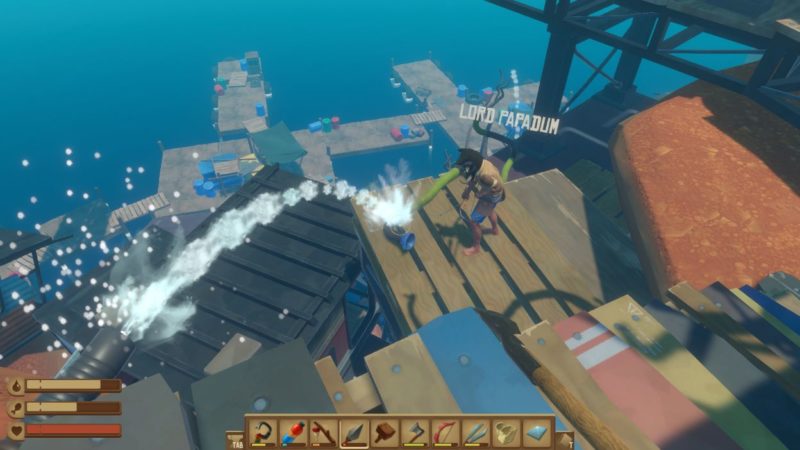 If you follow the pipes down, you will notice a well.
After rotating the pipes properly, turn on the water until the well is filled.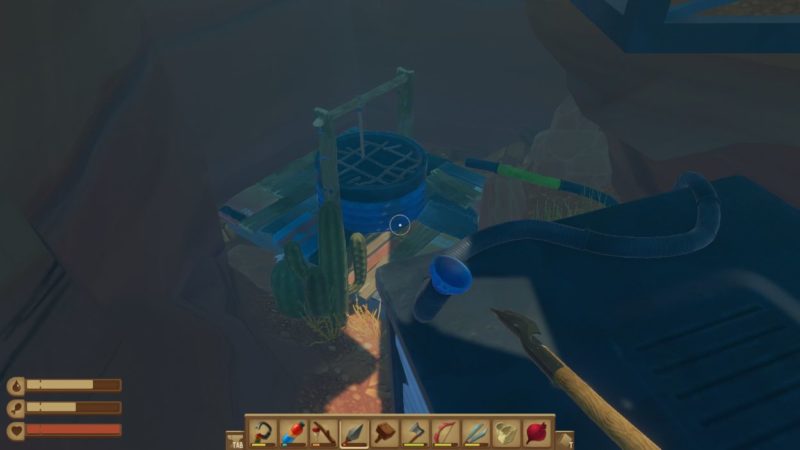 The water in the well will push up the Zipline Part.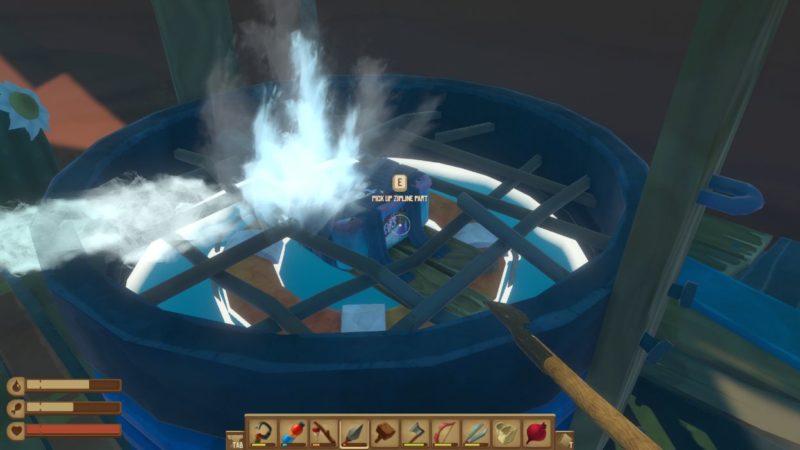 Second Zipline Part – underwater
The second zipline part is underwater. At the middle of the island, you may come across a bicycle-like device which is connected to a huge pipe.
The huge pipe goes all the way down the water.
Before attempting this, you may want to make an oxygen mask and flippers.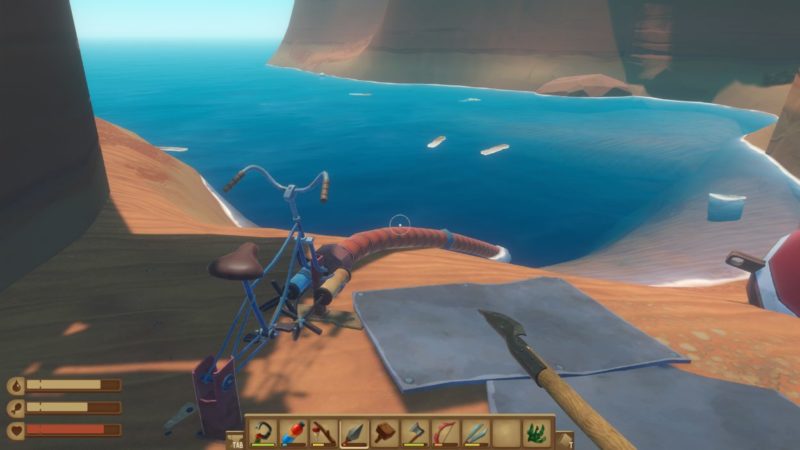 Once you're ready, dive in and follow the pipe.
You will come across at least 3 or 4 pufferfish as you descend into the depths of the sea.
To maintain your oxygen, look for bubbles. These bubbles will lead you to some containers or areas where you can catch your breath inside.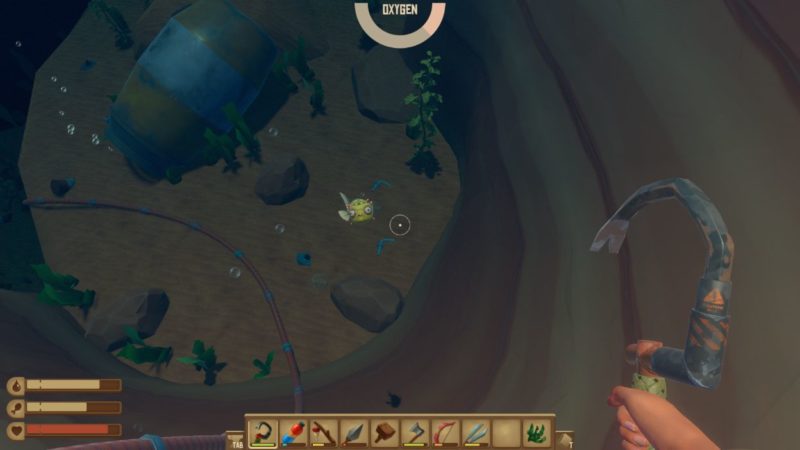 Continue descending until the very bottom and you'll see a blue container.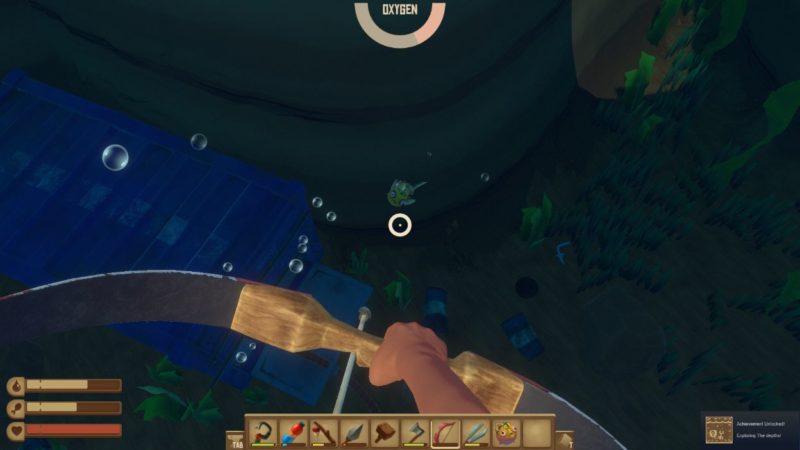 Enter inside and you'll get a zipline part, a metal detector blueprint and an infirmary key.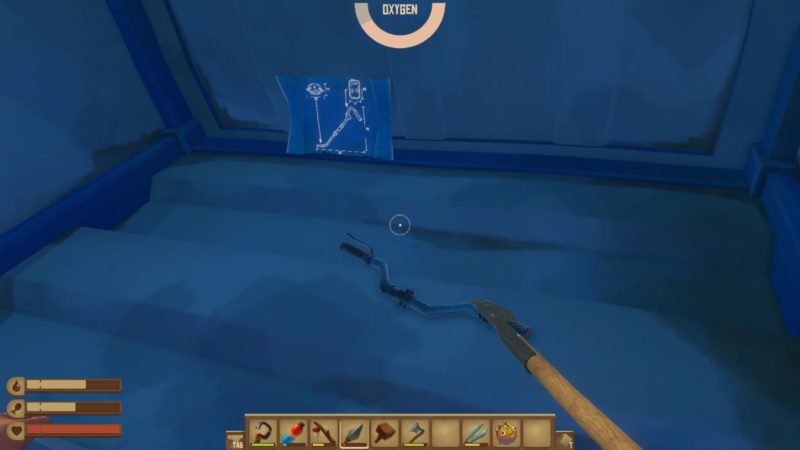 Third Zipline Part – Explosion
The third zipline part requires you to find this explosive device (image below). It's located at the top of one of the hills on the island.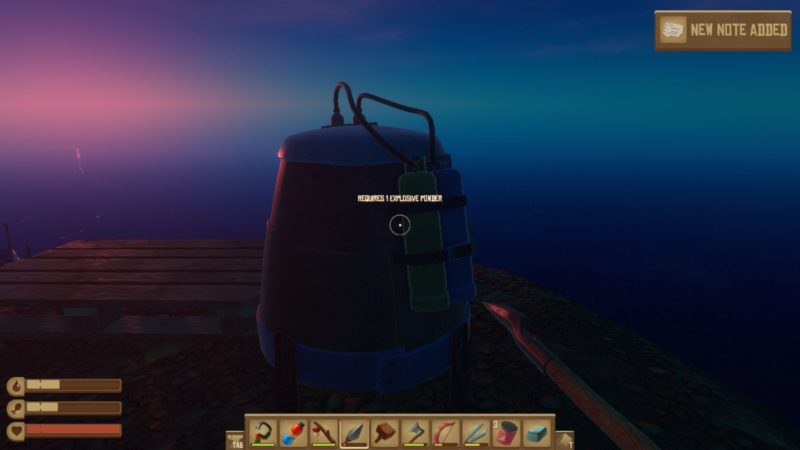 To use it, place one explosive powder. Explosive powder can be smelted from explosive goo.
Explosive goo can be obtained by killing pufferfish before they explode.
After using the explosive powder, the device will explode and fly off like a rocket.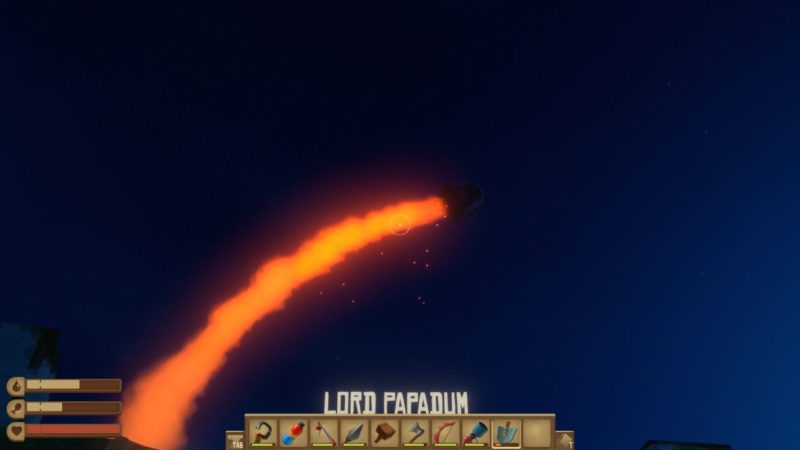 You should then see something parachuting towards the other side of the island.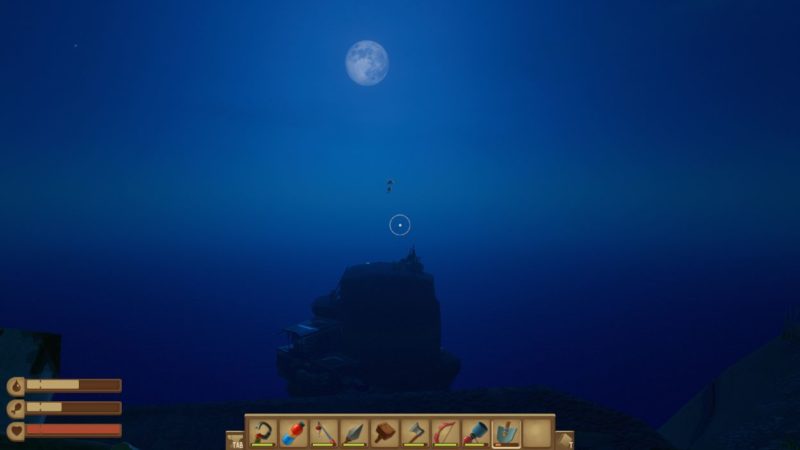 Go towards it and you'll find the third zipline part.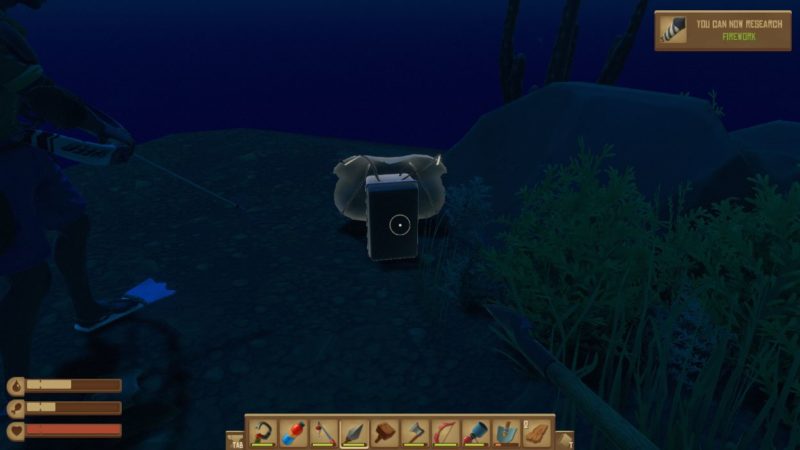 You can then exchange the parts for a zipline tool and zipline blueprint at the caravan located in the middle of the island.
It's the caravan on the hill in the center that is connected to all other hills by ziplines.
---
Related articles:
Raft: How To Get To Caravan Island