The latest DLC Re:Mind which is a continuation of Kingdom Hearts 3 is coming out in less than a day.
That said, we're having issues in pre-loading the game although the pre-load is supposed to have opened a day or two before the release.
This happened to us on the Playstation store on the Asia region.
We bought the English version without the concert video and after clicking on download, it finished immediately. Then, we realized that the file is only 12.2 mb which is clearly not the full DLC.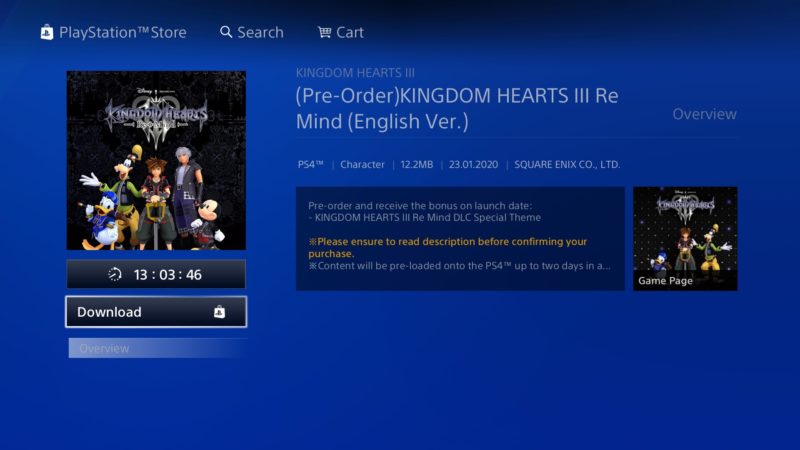 If you had chosen the other versions, you will see that the file size is much bigger, over 10 GB. It changes according to the language.
We're not sure if it's a bug with Playstation or if they intend to release an update for the full game on the release time itself.
If you check in the add-ons for Kingdom Hearts 3, you'll see that it's already installed.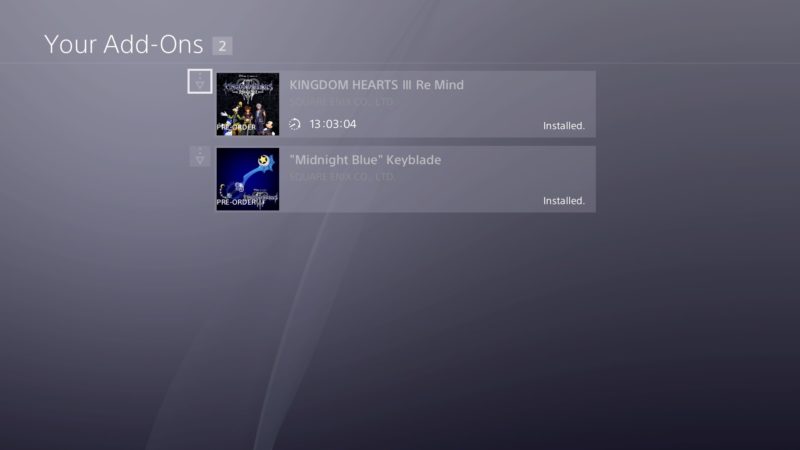 We'll only know at midnight if this was intended by Playstation.
Update: Just enter the in-game menu and choose downloadable content to begin.
---
Read also:
Re:Mind DLC (Kingdom Hearts 3): Scala Ad Caelum Walkthrough
Re:Mind DLC (Kingdom Hearts 3): Intro, Keyblade Graveyard & Skein of Severance