Odos is a platform which allows users to swap tokens on it and it's available on many chains including Ethereum, Arbitrum, Optimism and ZkSync Era.
They're a patented Automated Market Marker (AMM) path finding algorithm which aggregates various decentralized exchanges (DEX) to get the cheapest route for token swaps. Even if you're not farming for a potential airdrop, it's a good platform to swap tokens.
Here's how you may qualify for a potential Odos airdrop (guide).
Disclaimer: The information provided on this website does not constitute investment advice, financial advice, trading advice, or any other sort of advice and you should not treat any of the website's content as such. Do your own research and never invest more than you can afford to lose.
Will Odos do an airdrop?
Odos was founded by Semiotic Labs, a company that does a lot of artificial intelligence, blockchain and cryptography work. They're also the core developer for The Graph ($GRT).
Why we think they might do an airdrop is because of their funding. They have received around $60 million in funding by The Graph Foundation back in 2021.
Normally when a team gets funding from investors we assume it's not a charity and they'll want to cash out some time in the future. Issuing tokens is an easy way to do it.
How to potentially get an Odos airdrop (guide)
At the time of writing, all you can do is to swap tokens on the Odos website.
You can do swaps on different chains as well from time to time.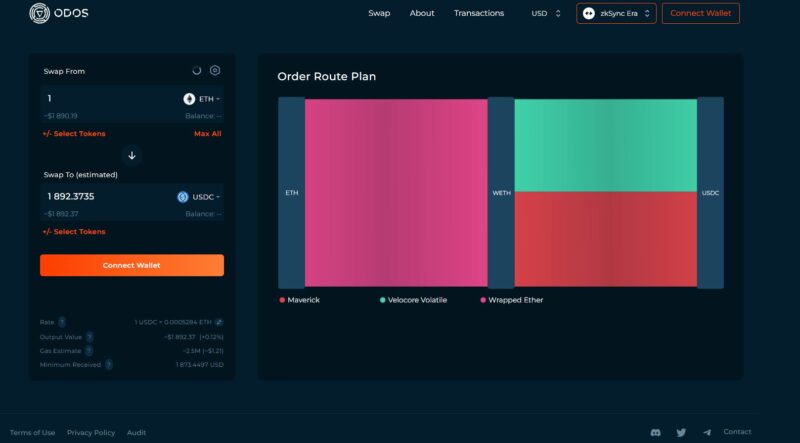 Instead of thinking of it as an airdrop opportunity, you can use it for doing token swaps at a more efficient price.
---
Related articles:
How To Potentially Get The Linea Airdrop (Guide)