Manta Pacific is basically Manta Network's Layer 2 for Zero Knowledge (ZK) applications.
The team behind Manta is known as P0x Labs and they just announced that they have received $25 million in their Series A funding round. They are now valued at around $500 million. Some of their investors include Polychain Capital, Qiming Venture Partners and Alliance. Binance Labs also invested in them previously.
Manta might launch a token following the footsteps of Optimism and Arbitrum (other Layer 2s).
Here's how you can potentially get the Manta Pacific airdrop (guide).
Disclaimer: The information provided on this website does not constitute investment advice, financial advice, trading advice, or any other sort of advice and you should not treat any of the website's content as such. Do your own research and never invest more than you can afford to lose.
How you may qualify for the Manta Pacific airdrop
Do note first that testnet interactions do not result in airdrops a majority of the time.
At the time of writing, there is hardly anything to do yet.
You can use the Manta Pacific Rollup website to do a few things:
1. Add Chain to Metamask
2. Request faucet funds on Goerli and on Manta Rollup.
3. Bridge from Goerli to Manta Rollup.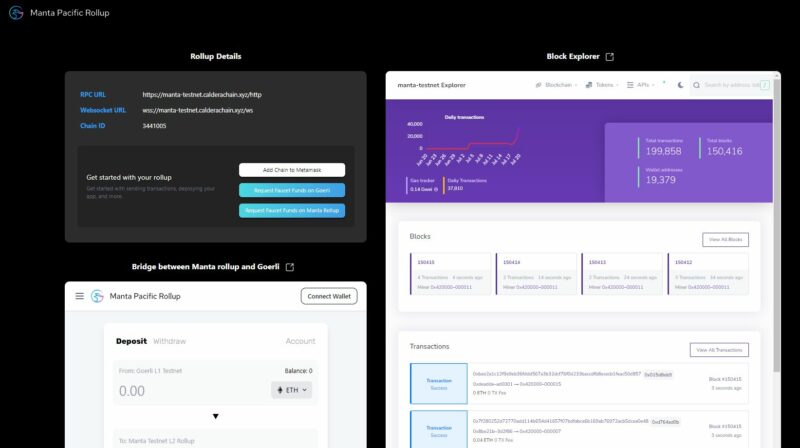 We'll likely see a lot of tasks on the testnet in the future but testnets rarely give airdrops.
---
Related articles:
How To Potentially Get The Taiko Airdrop (Guide)
Will There Be A Second Arkham Airdrop?
How To Potentially Get The Linea Airdrop (Guide)