Laid to Rust is a side mission in the fourth DLC of Borderlands 3, within the Castle Crimson area.
Your task is to help Krieg lay his buzz-axe to rest and say an eulogy. Here's a walkthrough of Laid to Rust in Borderlands 3.
Start the mission
To begin the mission, head to the actual castle in the Castle Crimson map. The exact location is shown in the map below.
It's on the left side after you enter the castle's front gate.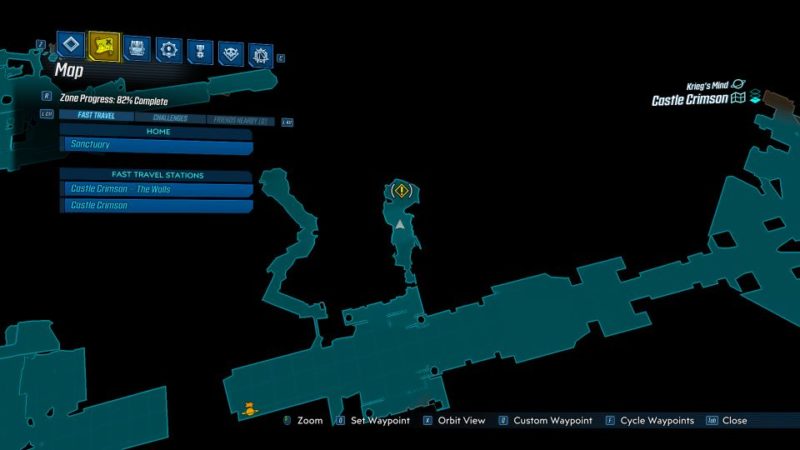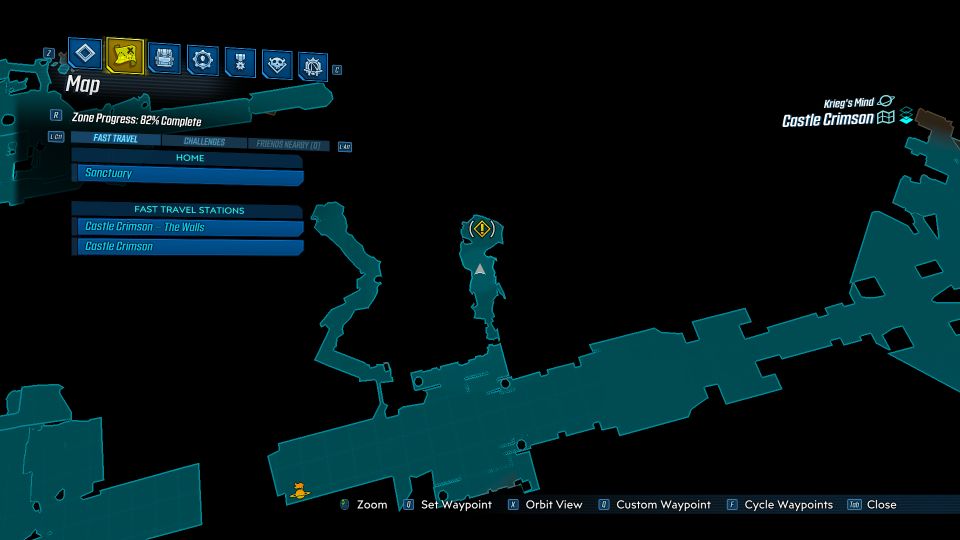 To begin the quest, speak to Sane Krieg.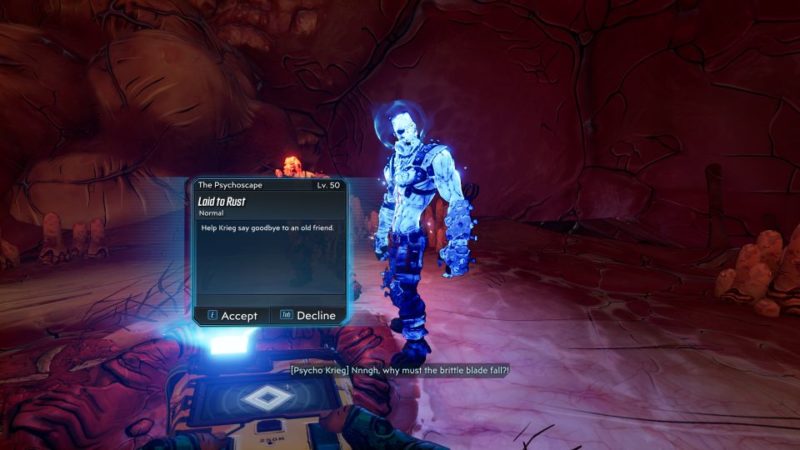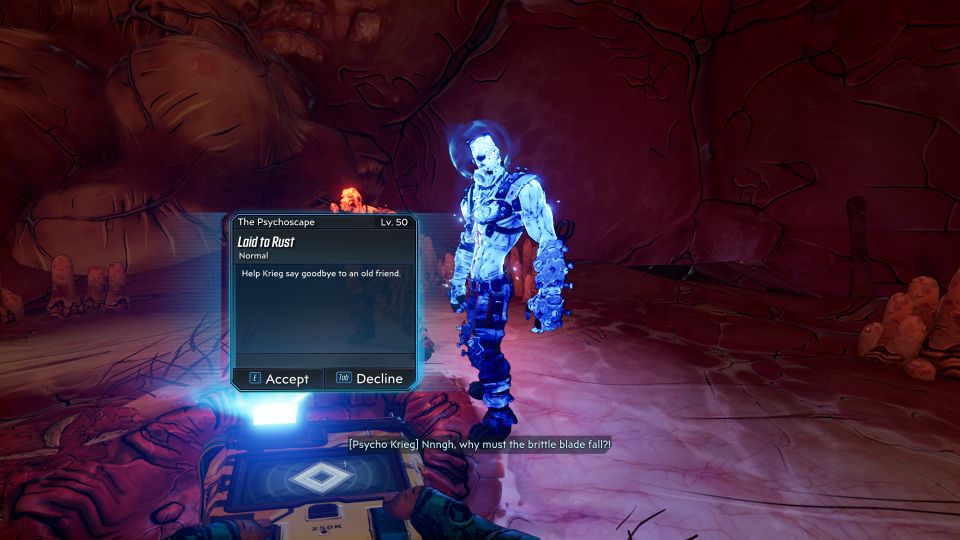 Take the buzz-axe
Get the buzz-axe from Sane Krieg.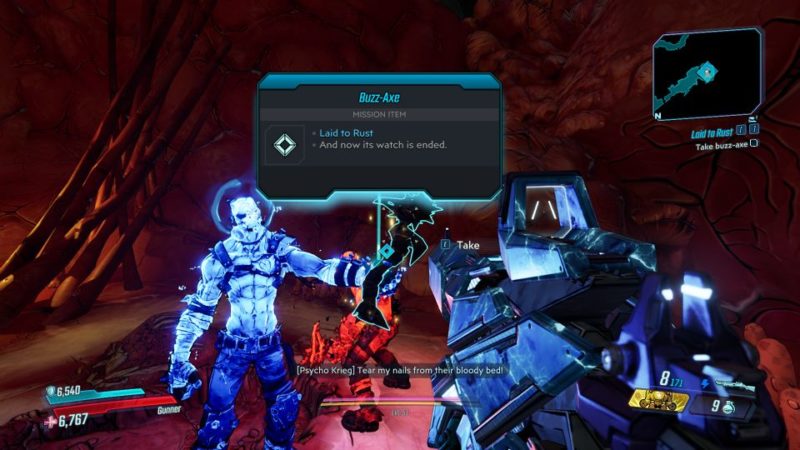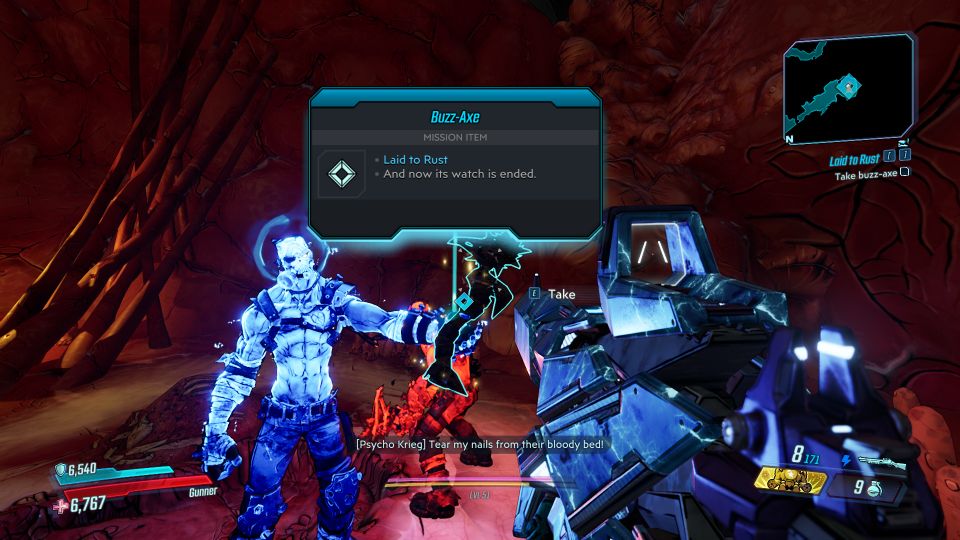 Lay the buzz-axe
Place the buzz-axe in the hole.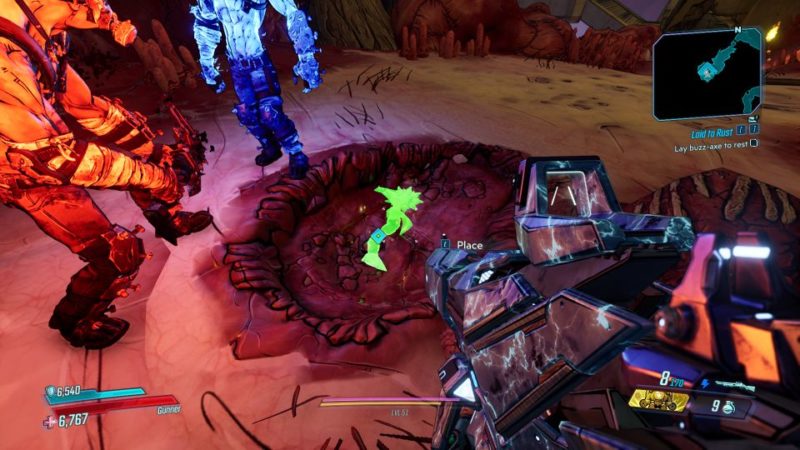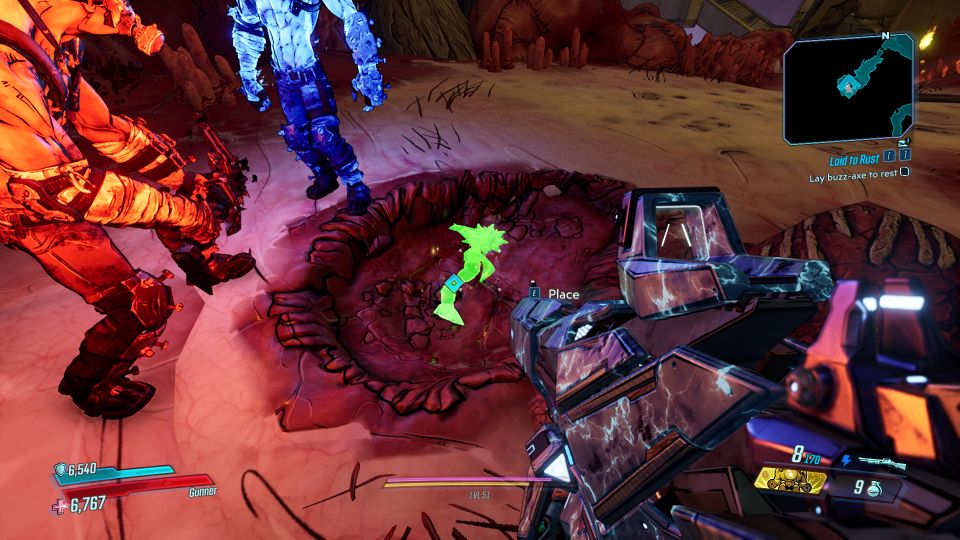 Do something
You'll be asked to say an eulogy. While doing so, the buzz-axe will start having sparkles. Shoot at it.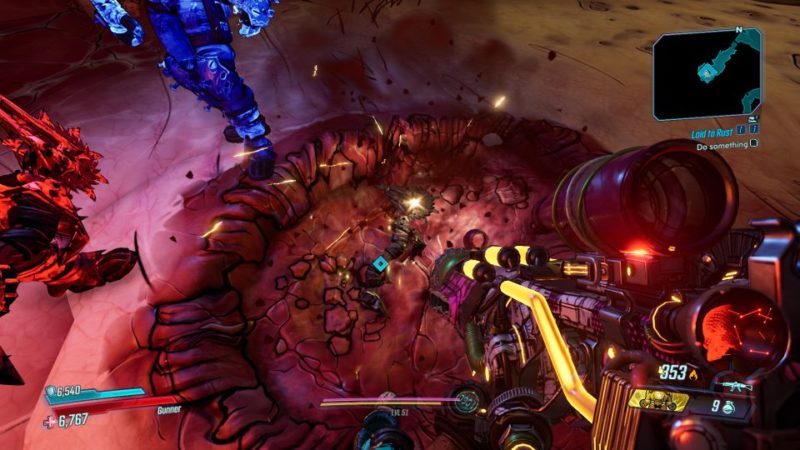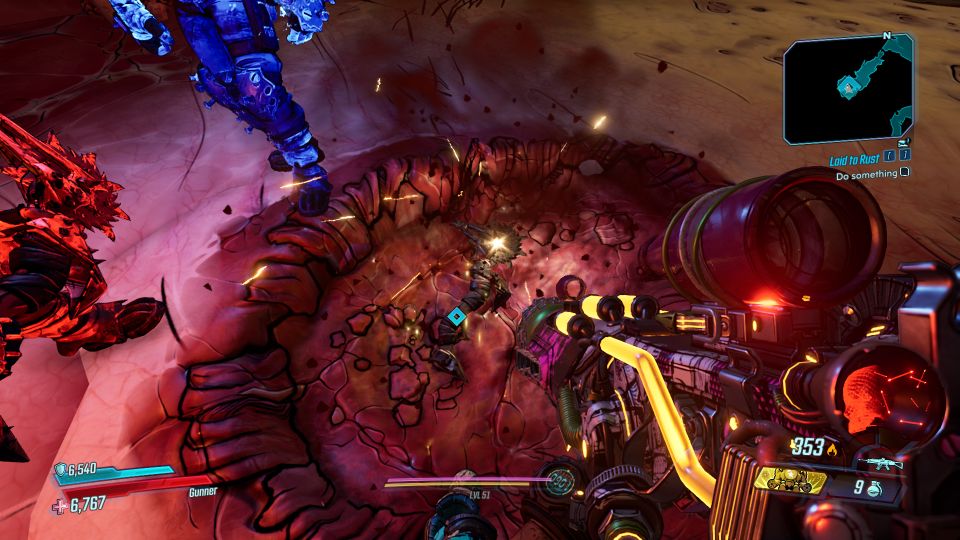 Bury buzz-axe
Finally, just bury the buzz-axe and you're done with the mission. The only reward for this mission is money.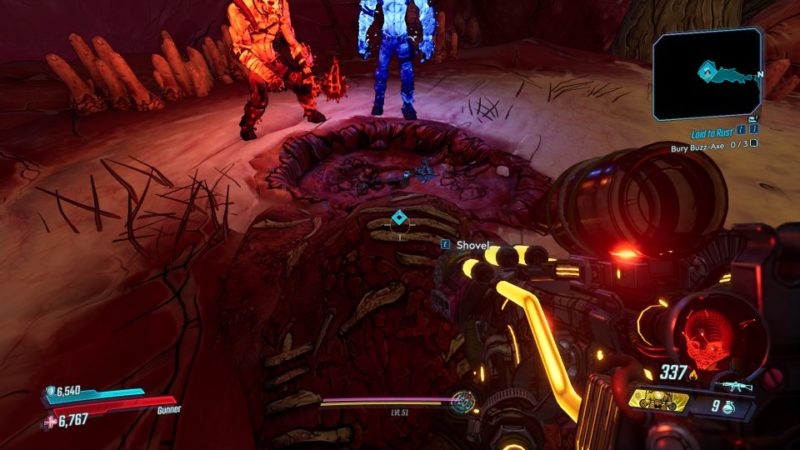 ---
Related articles:
Borderlands 3: What Love Remains Mission Walkthrough
Signal To Noise (Sapphire's Run): Borderlands 3 Guide
Borderlands 3: Hot And Unbothered Quest Walkthrough