In Hogwarts Legacy, you'll come across all kinds of magical beasts, and you can rescue / capture them later in the game.
Each beast will pose its own difficulty in rescuing them. Unicorn is probably one of the harder ones to catch.
Here's how you can capture a Unicorn in Hogwarts Legacy.
Pre-requisite
Before you can start rescuing beasts, you need to clear the quest The Elf, The Nab-Sack And The Loom.
You'll be given a Nab-Sack and you can use it after that quest to rescue magical beasts.
How to catch a Unicorn
To find a Unicorn, go to a Unicorn Lair. One of them is shown in the map below, marked by the beast symbol. It's at the northern part of the world map.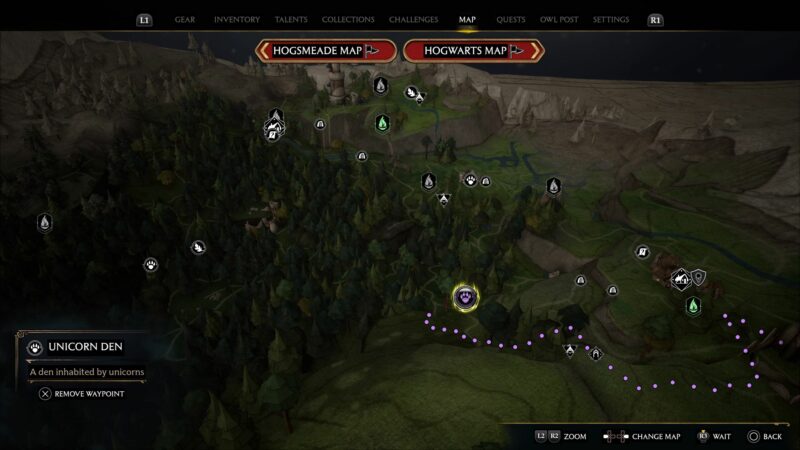 The hard part about the Unicorn isn't just its speed but the fact that you need a long time to catch it.
When using a Nab-Sack, you will need to hold the magic spell and press the button prompts when they appear on your screen.
On the PS5, you will need to press Square every time it goes full circle. For a Unicorn, there are five times you have to press Square, which is a lot compared to a Puffskein which requires one time.
To make this possible, use Arresto Momentum to stop the Unicorn for a short time. Then, use the Nab-Sack and try to do it as quickly as possible.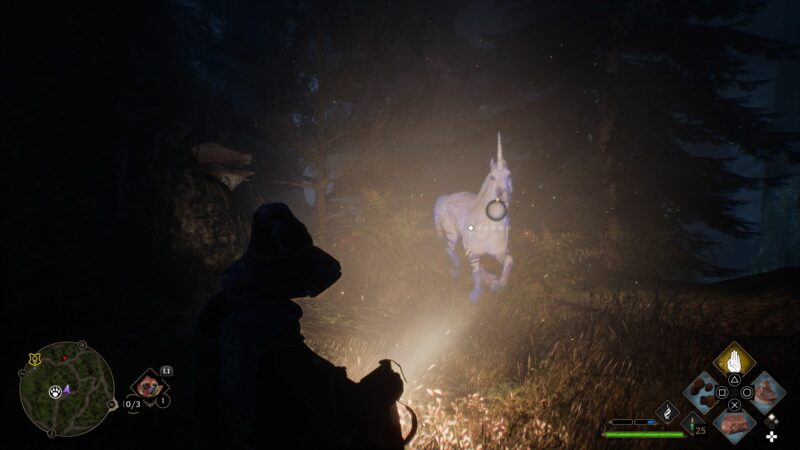 Once you have a Unicorn, you can place it in your Vivarium.
You can also sell it to Brood and Peck but the price isn't worth the effort considering the price is the same as a Puffskein.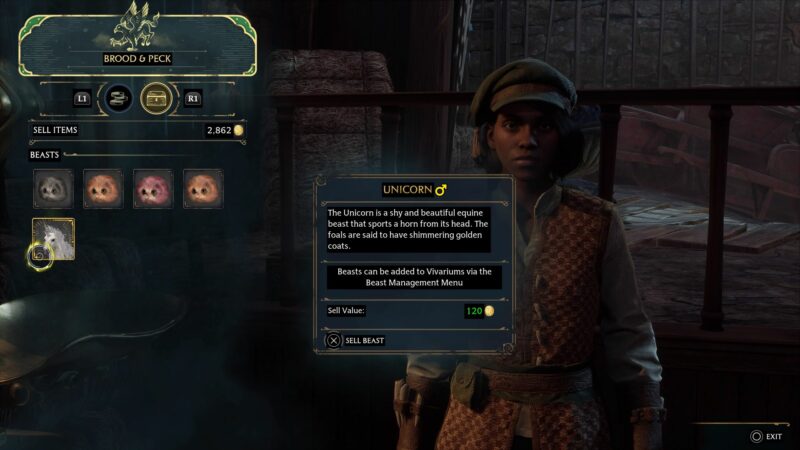 ---
Related articles:
Hogwarts Legacy: How To Upgrade Your Items And Add Traits
Hogwarts Legacy: How To Make Money Fast Selling Beast Materials