Dunyu Ruins is one of the three areas in Liyue you can get a Nameless Treasure in Genshin Impact.
Before you can get the Nameless Treasure, you have to solve the puzzle here. You need to bring the water level down and get rid of the barrier protecting the treasure in the middle.
Here's a guide to solve the Dunyu Ruins puzzle in Genshin Impact.
To begin, head to Dunyu Ruins first. It is located northeast of Lingju Pass.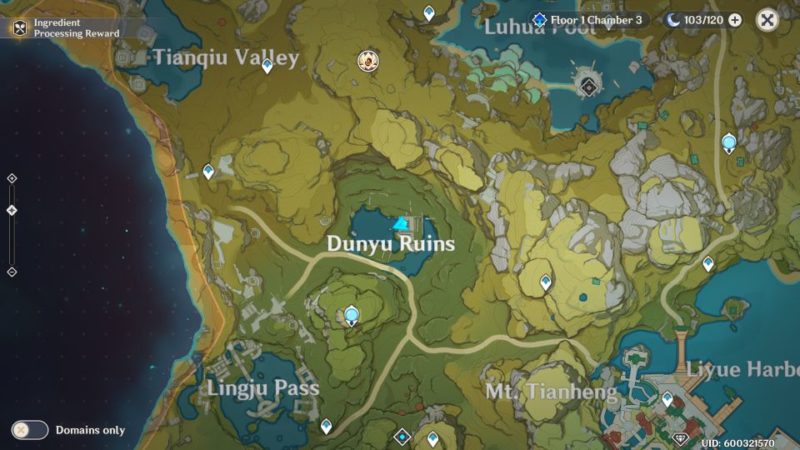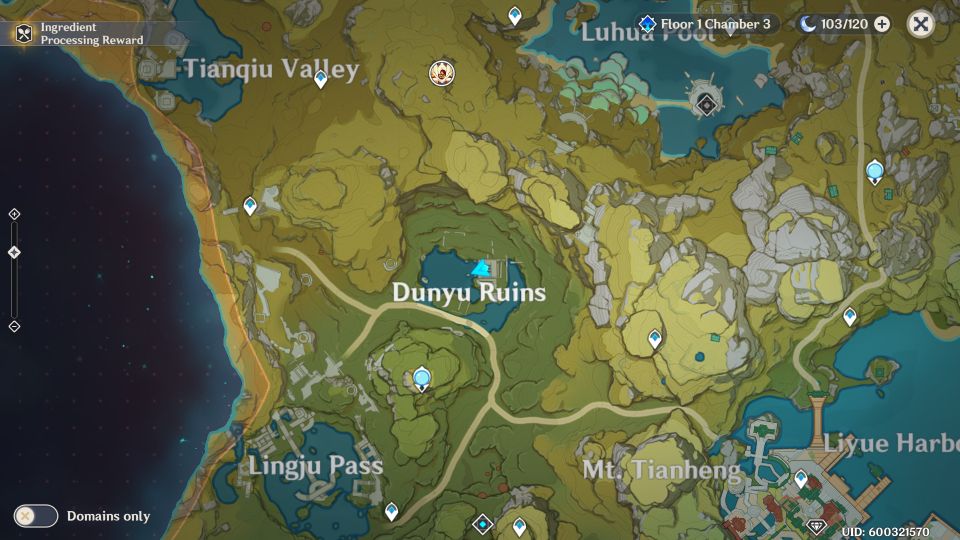 Go to the platform with the Geo statue which is magically blocked. To unlock the statue, you need to light the pyro statues.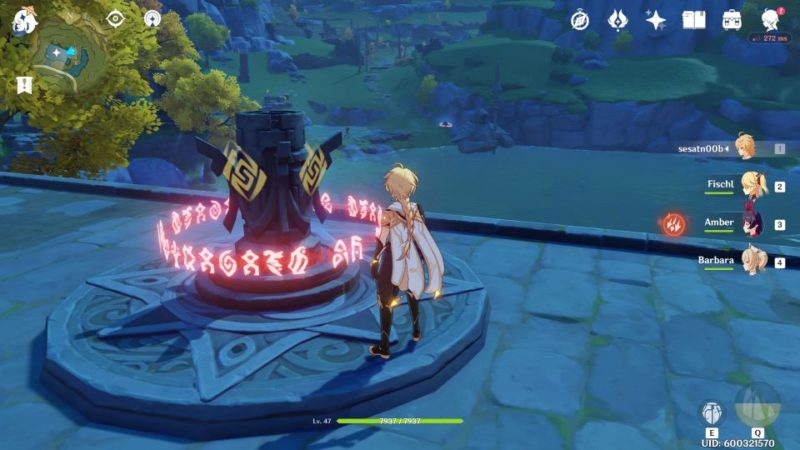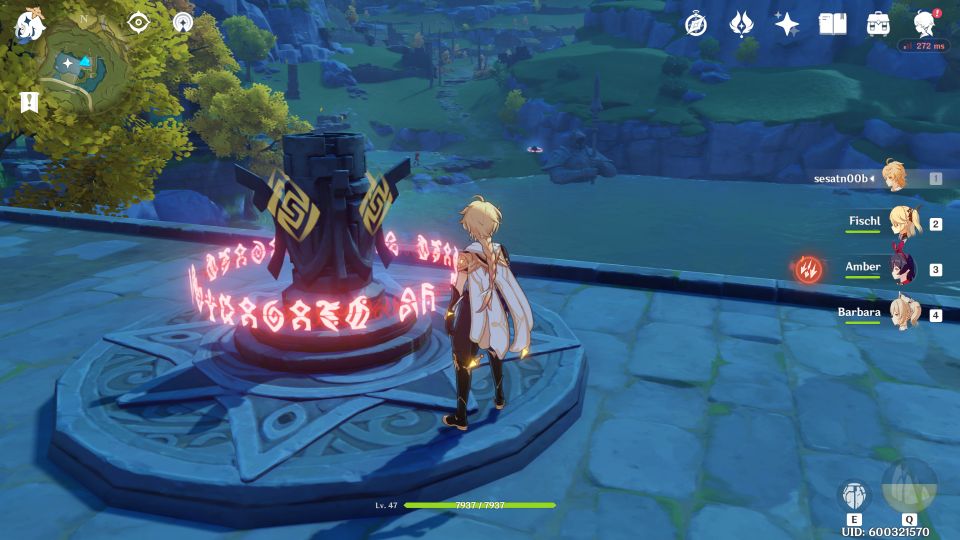 Light all the pyro statues
Within the same building / structure, there are at least four pyro statues. One is just beside the Geo statue.
The rest are either at the bottom, at the top or nearer to the treasure in the center of the ruins.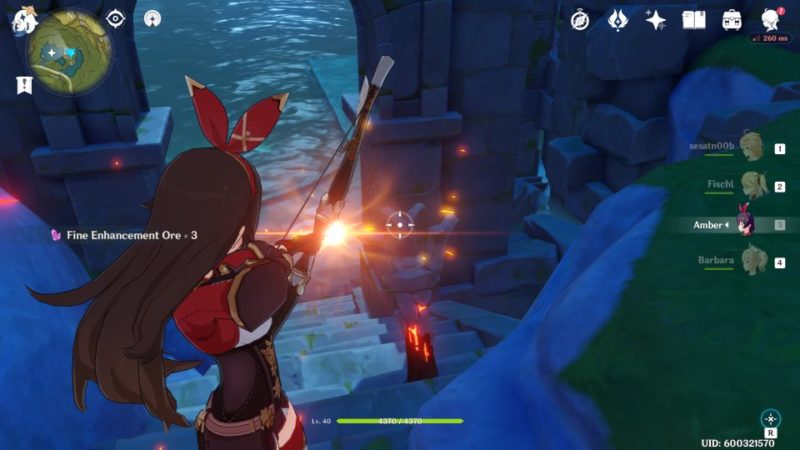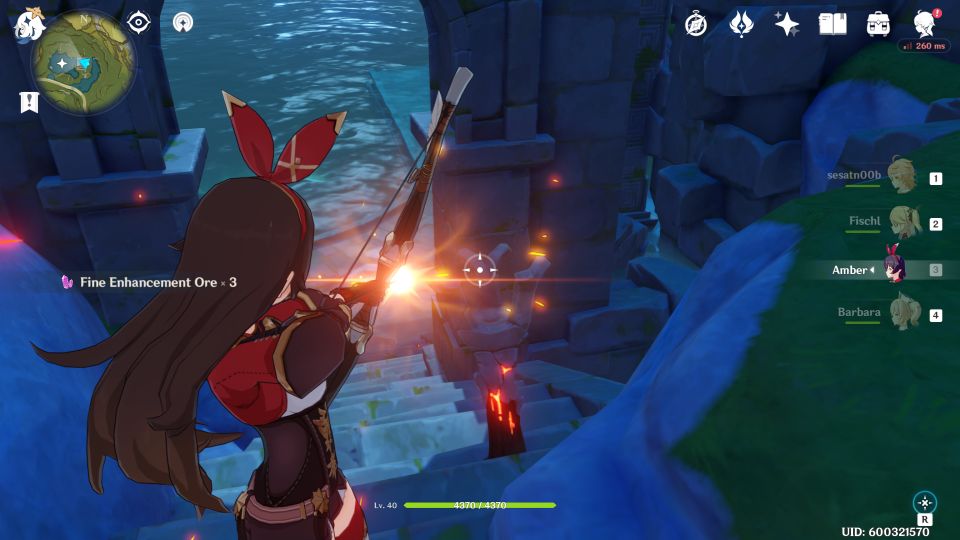 After lighting them up, the Geo statue is unlocked. Use a Geo skill to activate the monument / statue.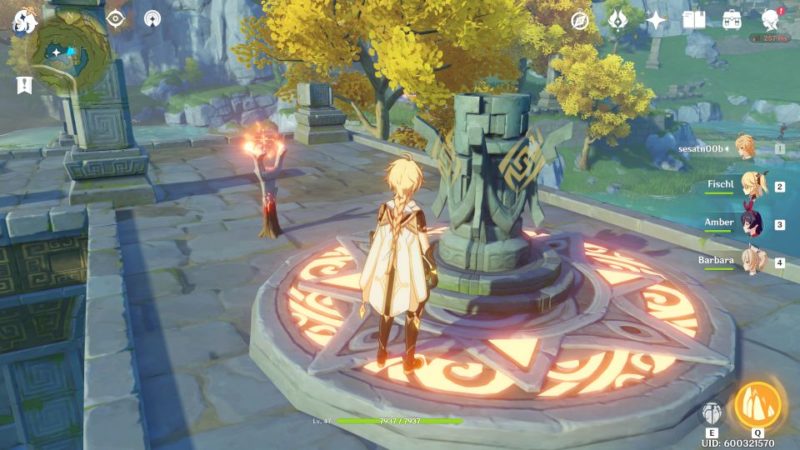 The water level will then fall.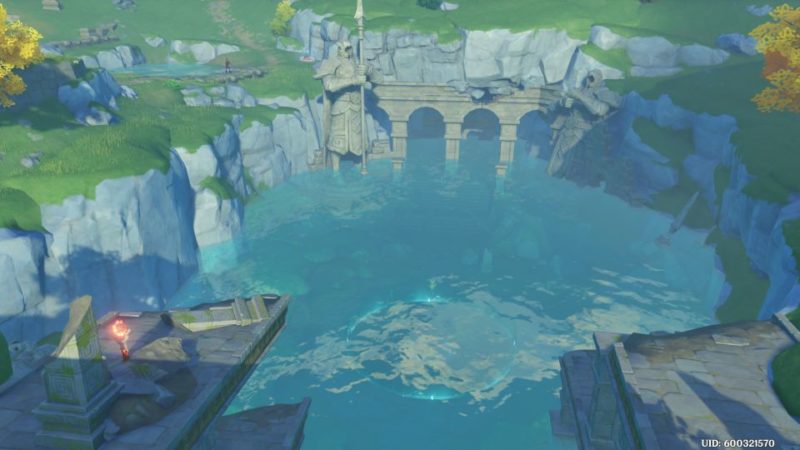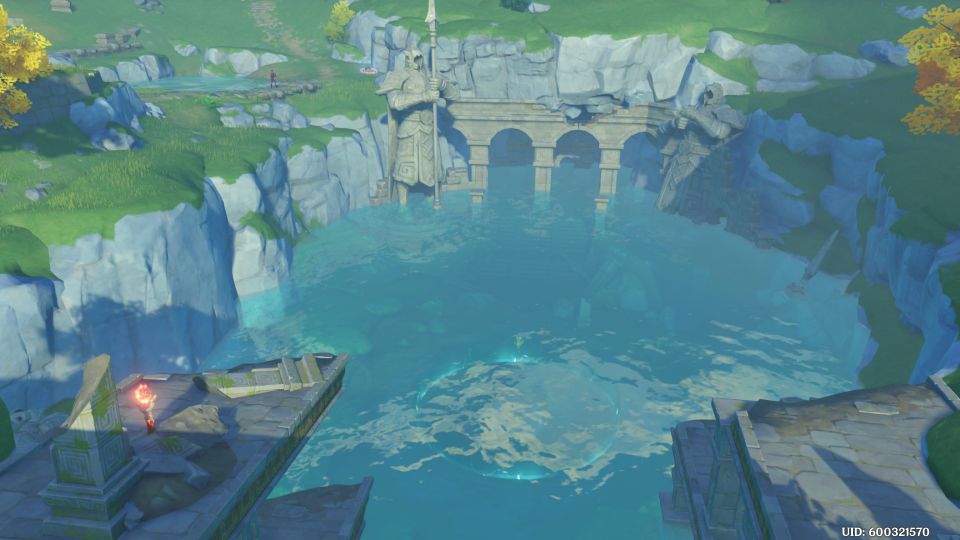 After the water level has gone down, you should also find a Luxurious Chest nearby.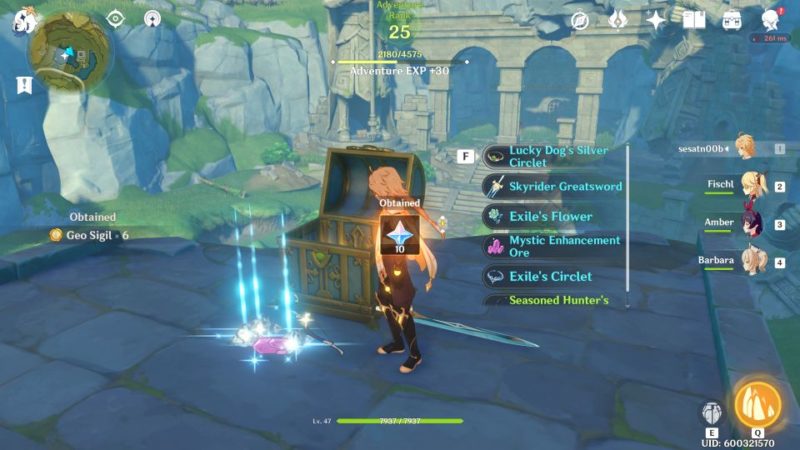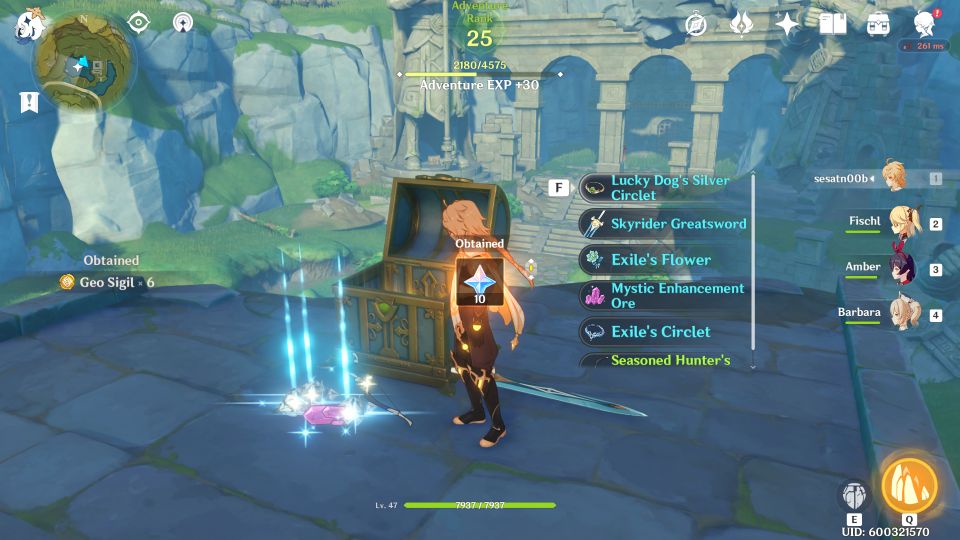 How to get rid of the barrier
To get rid of the barrier in the middle blocking the treasure, you need to activate the three statues surrounding it.
Each statue requires a wisp to activate it.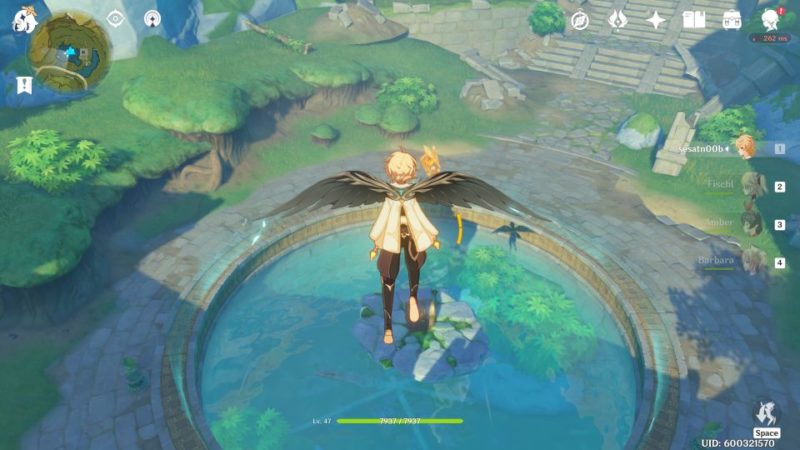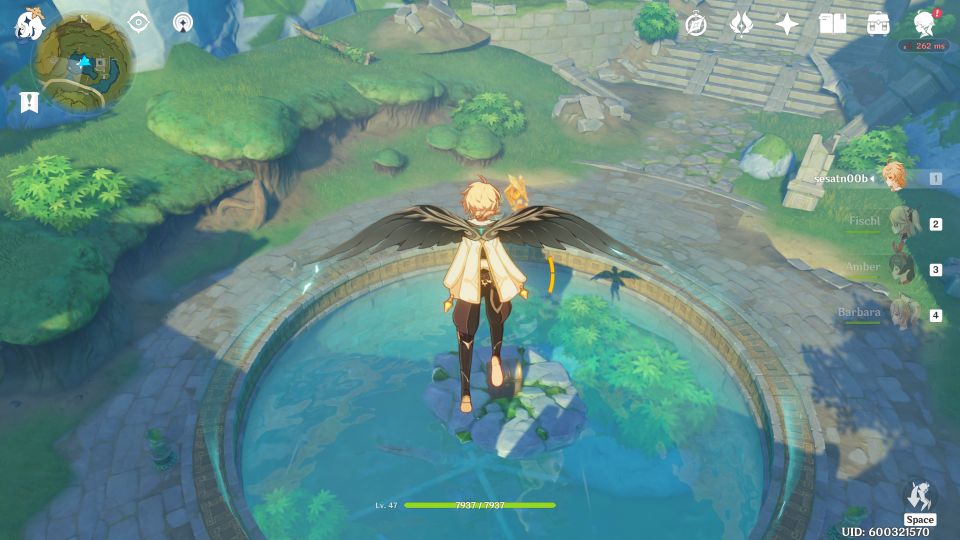 How to find all of the wisps
One of the wisp is located near the Geo statue, which is the most obvious one.
Bring the wisp to the wisp statue in the middle.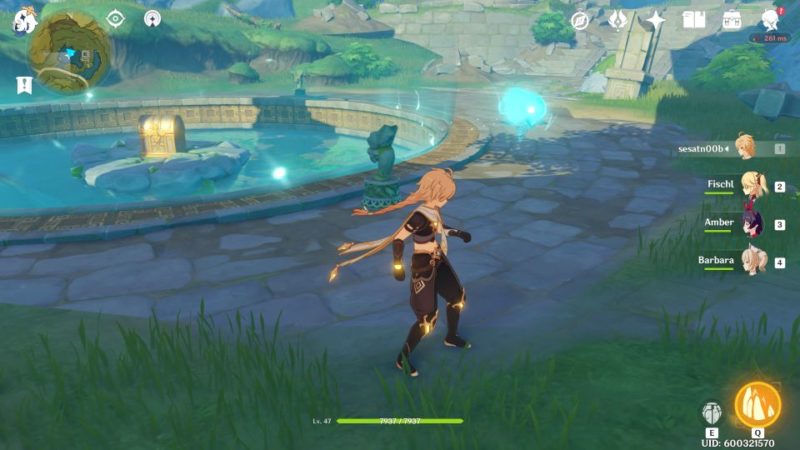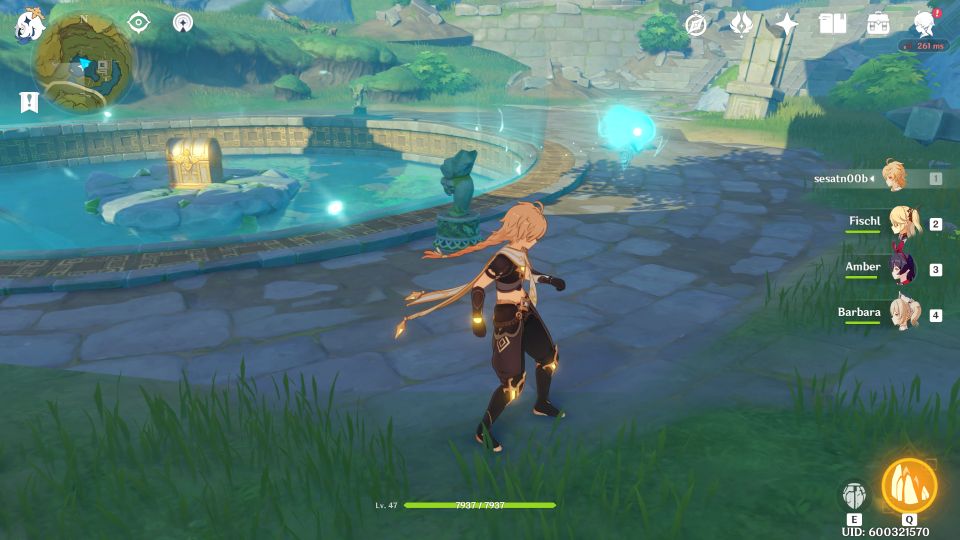 Another wisp can be found at the bottom of the building / structure where the Geo statue is. This area was unlocked after the water level was dropped.
It's very near a Ruin Guard. You will most likely activate the Ruin Guard.
Bring the wisp to the middle again.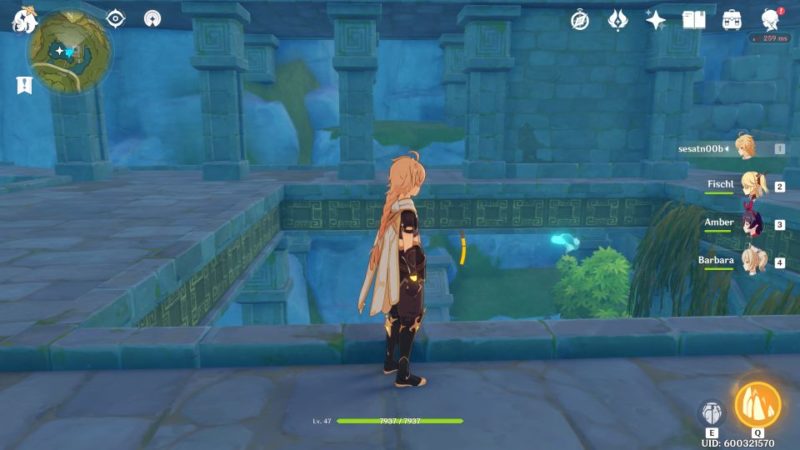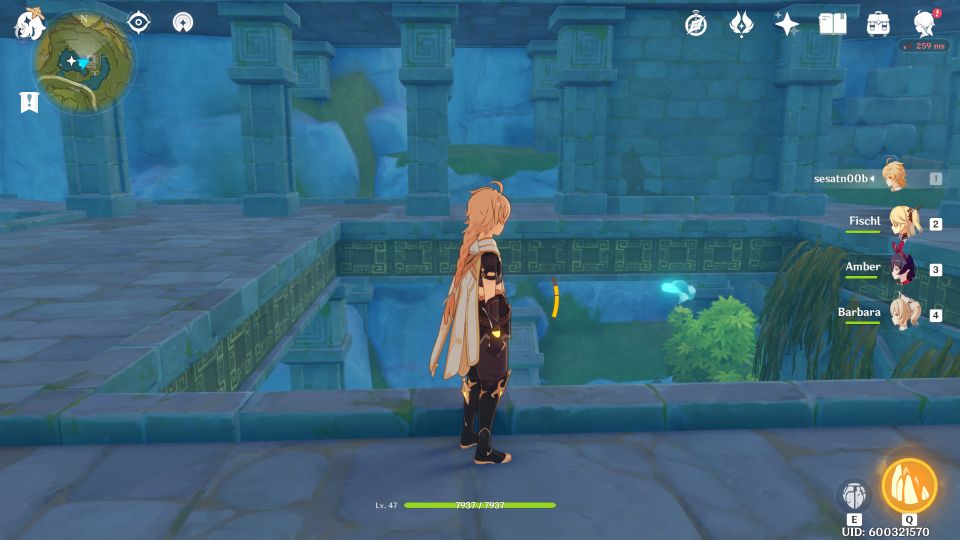 For the last wisp, it's hidden behind the cage. The building's opposite the Geo statue building.
To unlock it, start the challenge.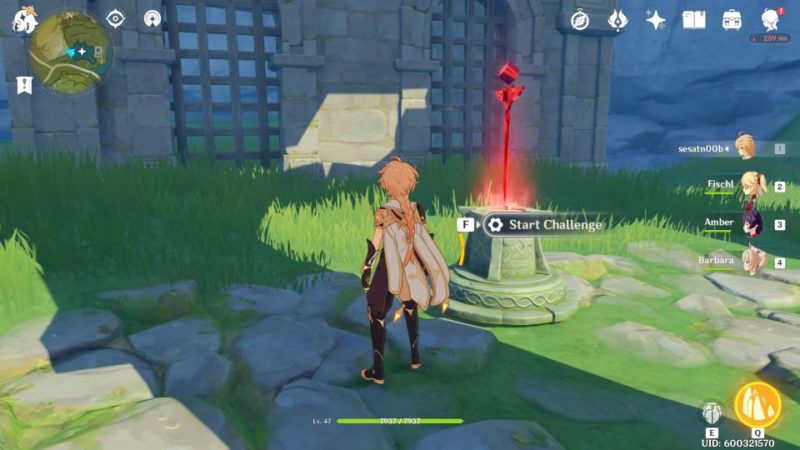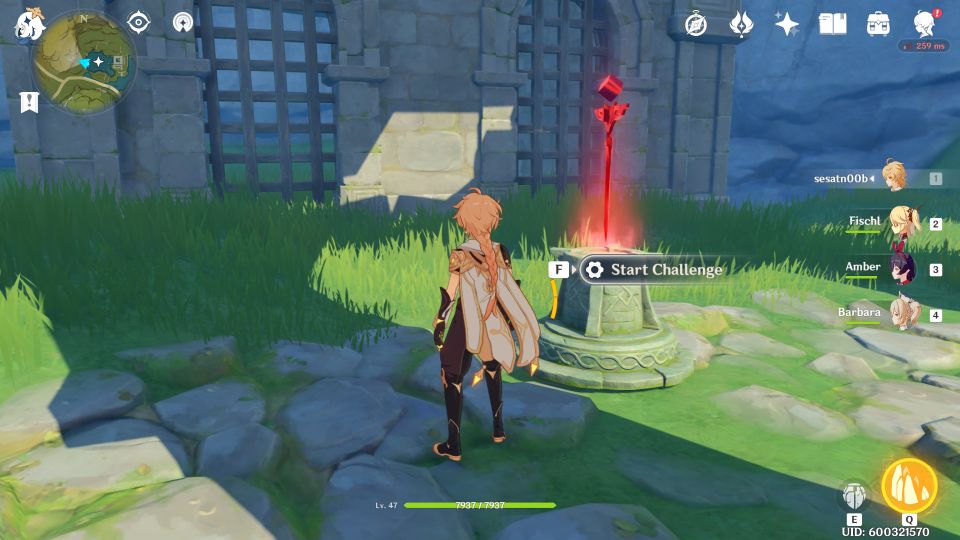 Defeat all of the slimes within 60 seconds.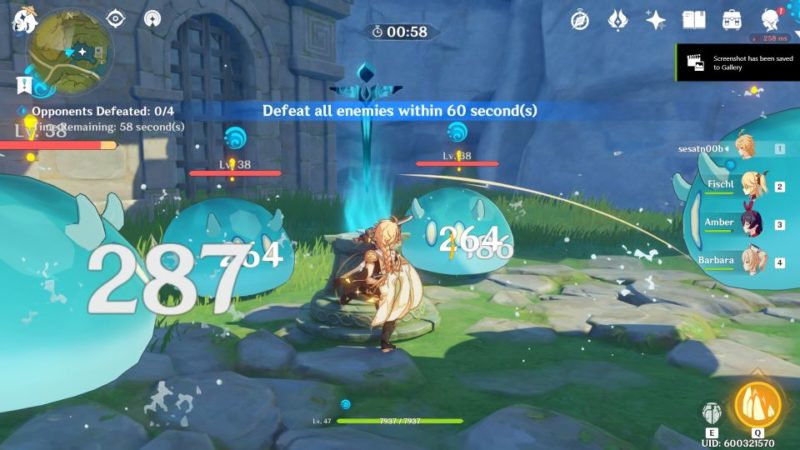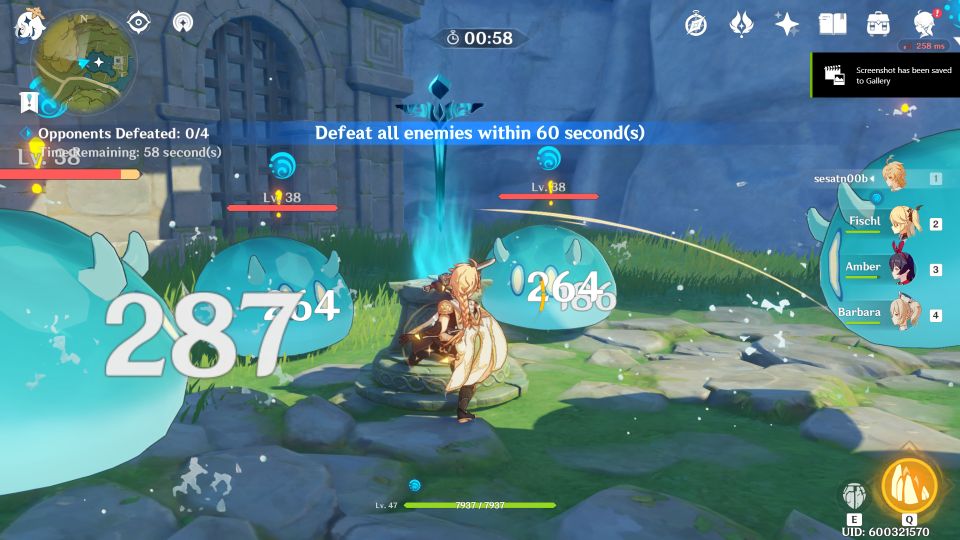 You will notice that the wisp has disappeared but it's not a bug.
In the area where you fought the slimes, look up and you'll see a hole which leads to the upper floor.
To get to the upper floor, you can easily access it from the outside of the building. Jump from a higher place and enter the upper floor through the window.
You'll see the wisp here together with a Luxurious Chest.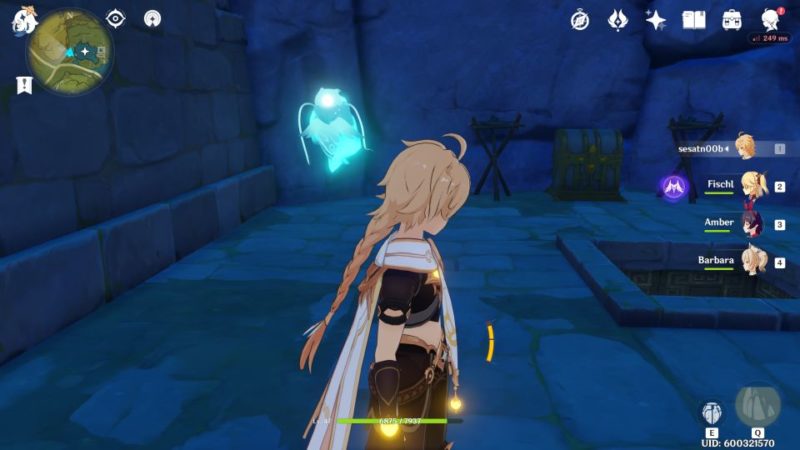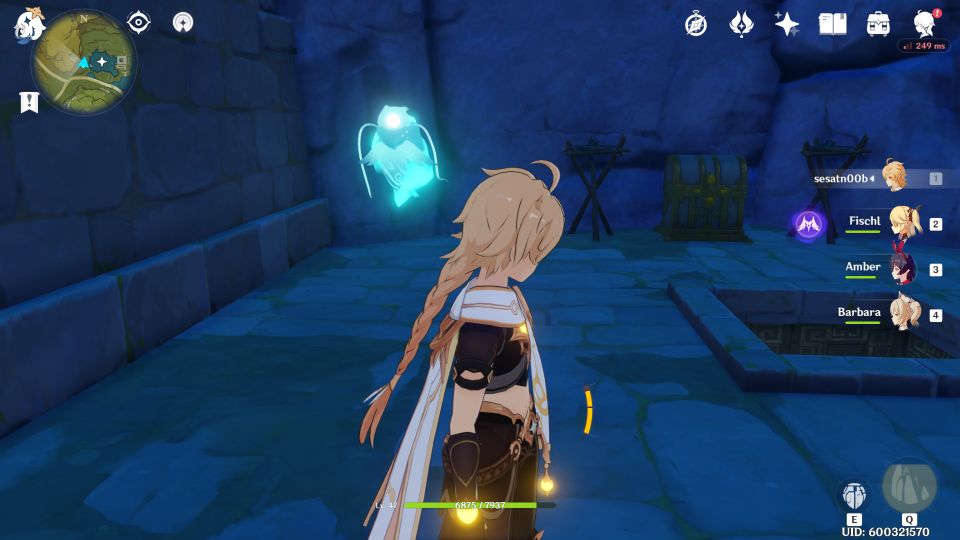 Lead the last wisp to the statue in the middle of the ruins.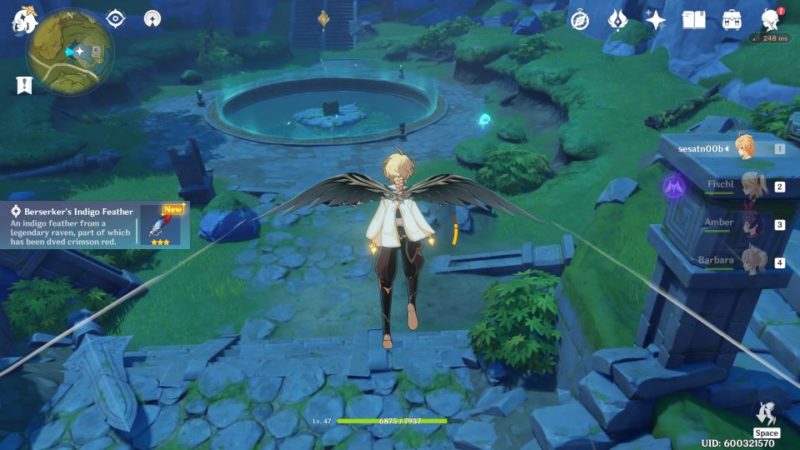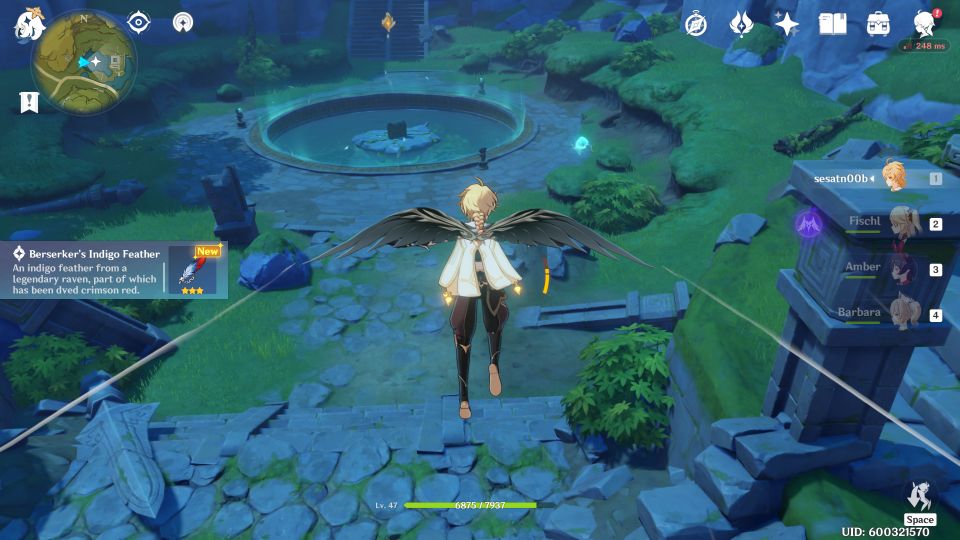 Collect the treasure
The barrier will disappear. Open the chest and collect the Nameless Treasure, among other rewards.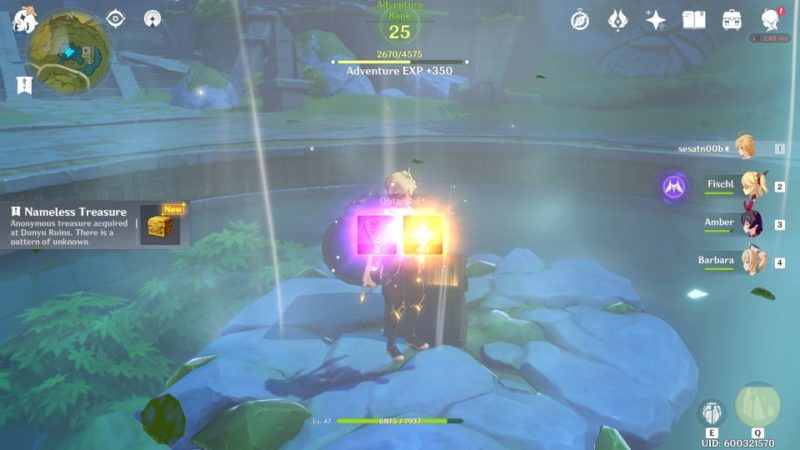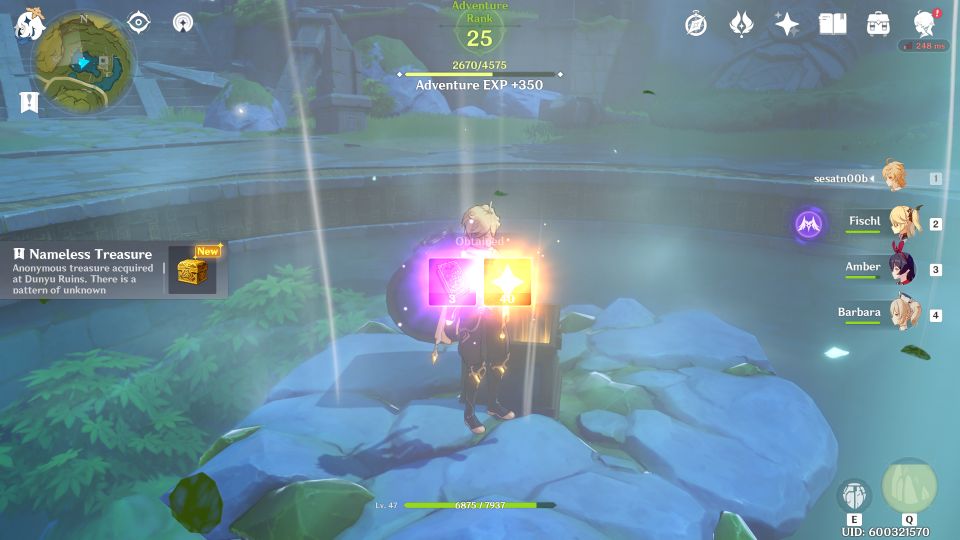 Once you have three Nameless Treasure, sell it to the antique shop owner in Liyue.
---
Related articles:
Genshin Impact: A Little Game Quest Walkthrough
Genshin Impact: Old Tastes Die Hard Quest Walkthrough