Miracle Elixir Fixer is a side mission in The Blastplains area of Bounty of Blood DLC (Borderlands 3).
Your task is to eliminate the doctor who produced the miracle elixirs and destroy the production.
Here's a walkthrough of Miracle Elixir Fixer in Borderlands 3.
To begin the mission, head to the mission giver marked on the map.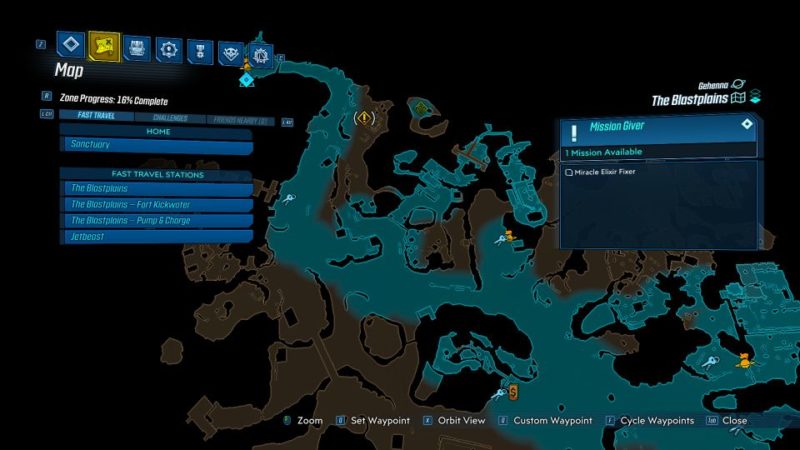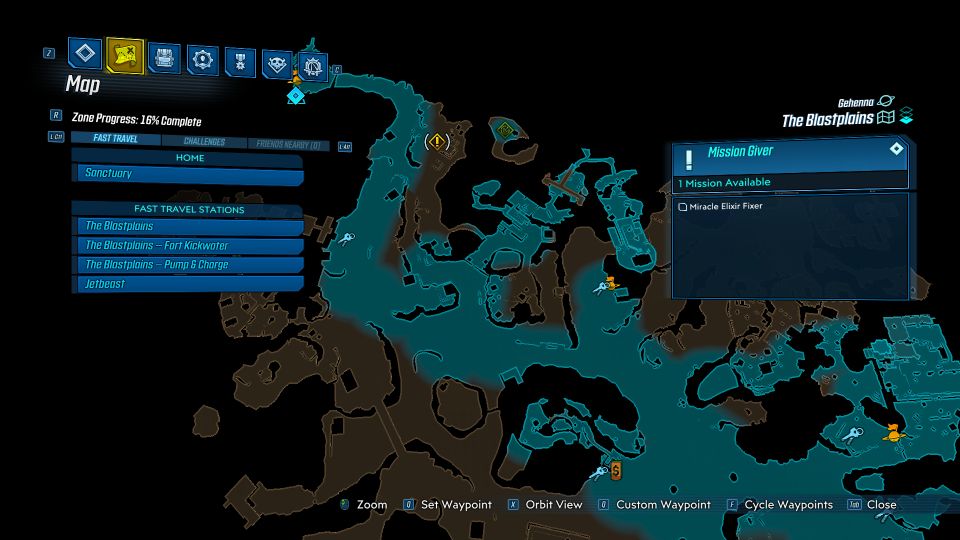 Talk to the old man on the ground to begin.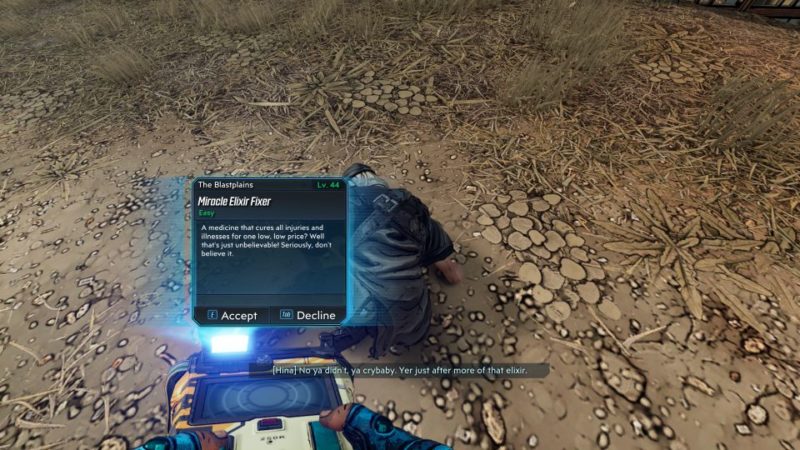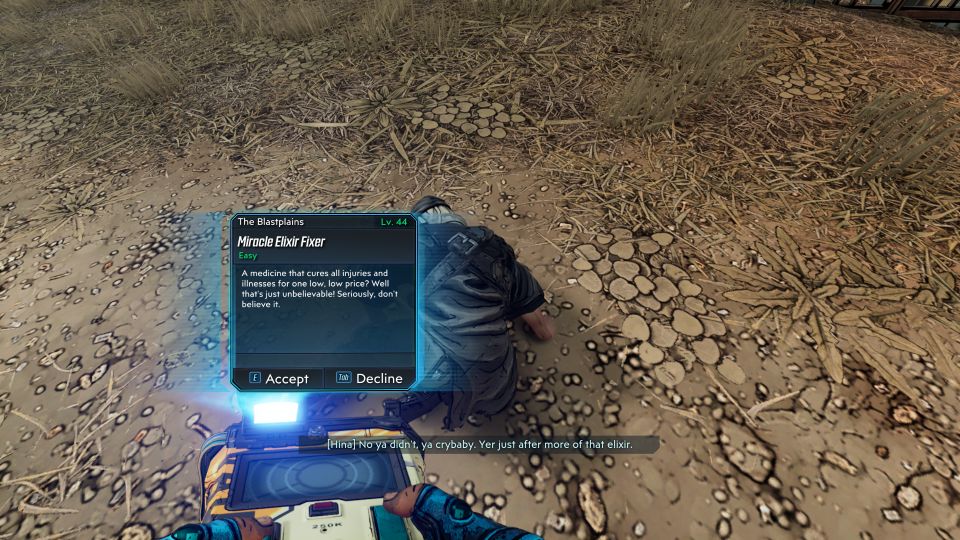 Get the miracle elixir
The guy will ask you to get the miracle elixir.
Head to the shed nearby and you'll find it in one of the caches.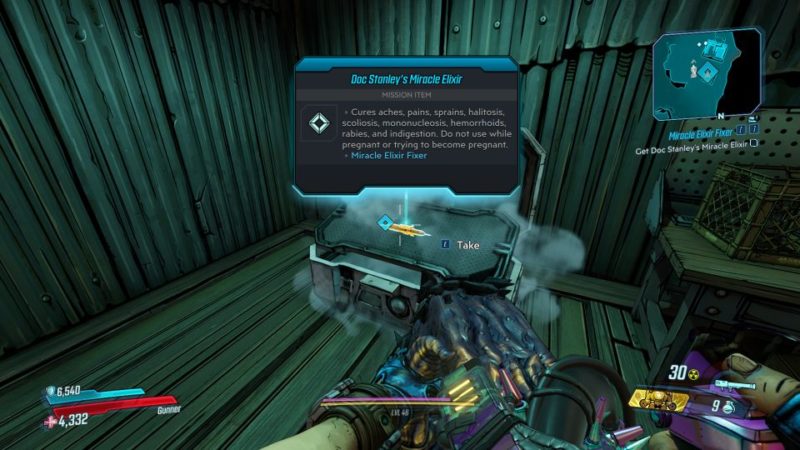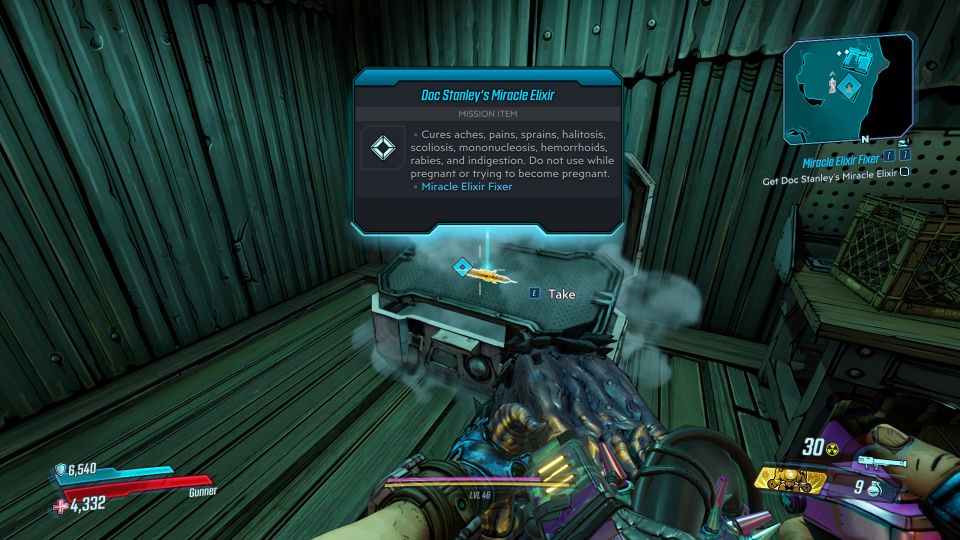 Give the elixir to the man and he'll explode in flames.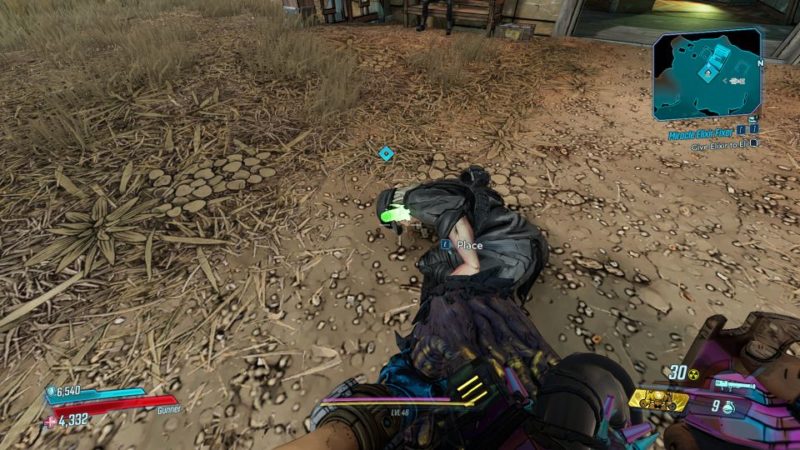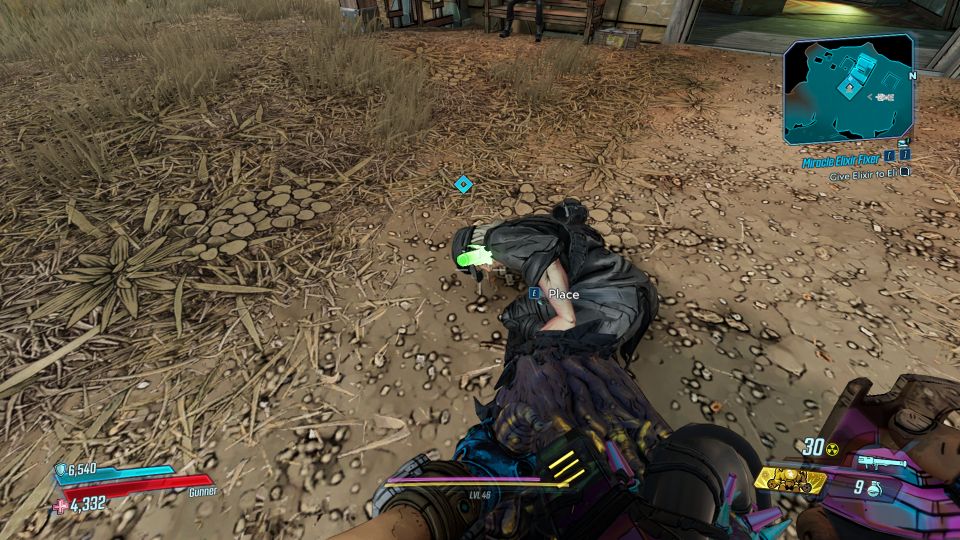 Sabotage oil well
Your aim is to stop the production of the miracle elixir.
Head to the oil well as marked on the map below.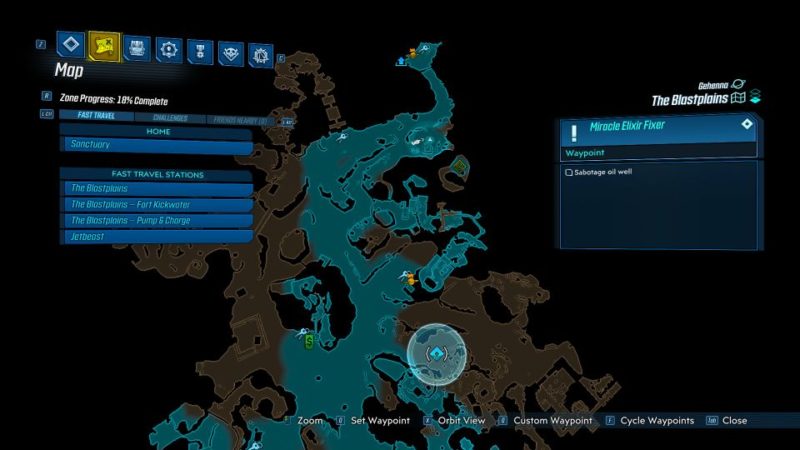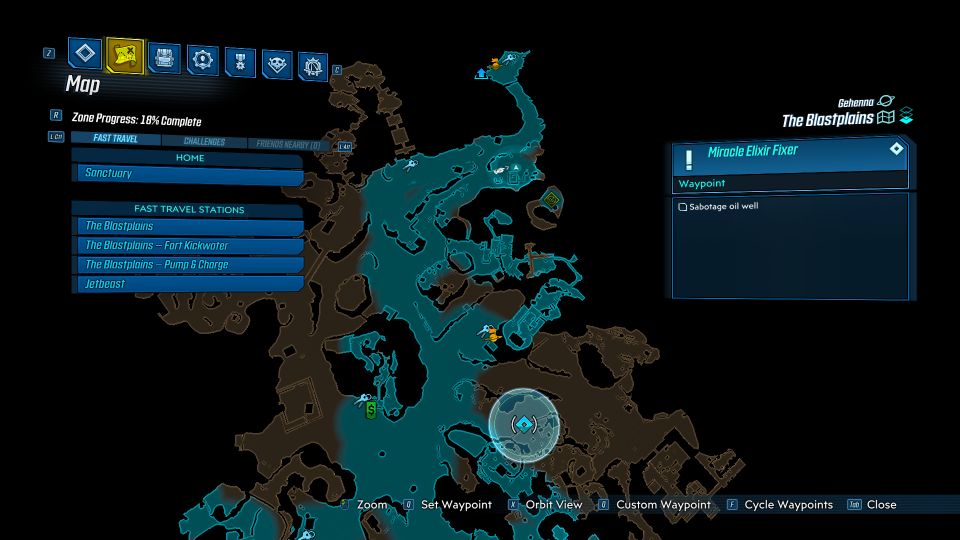 You'll reach a fort of some kind.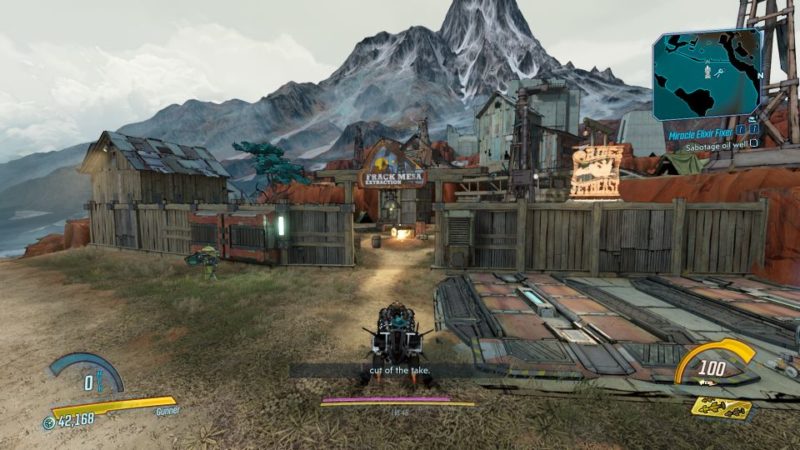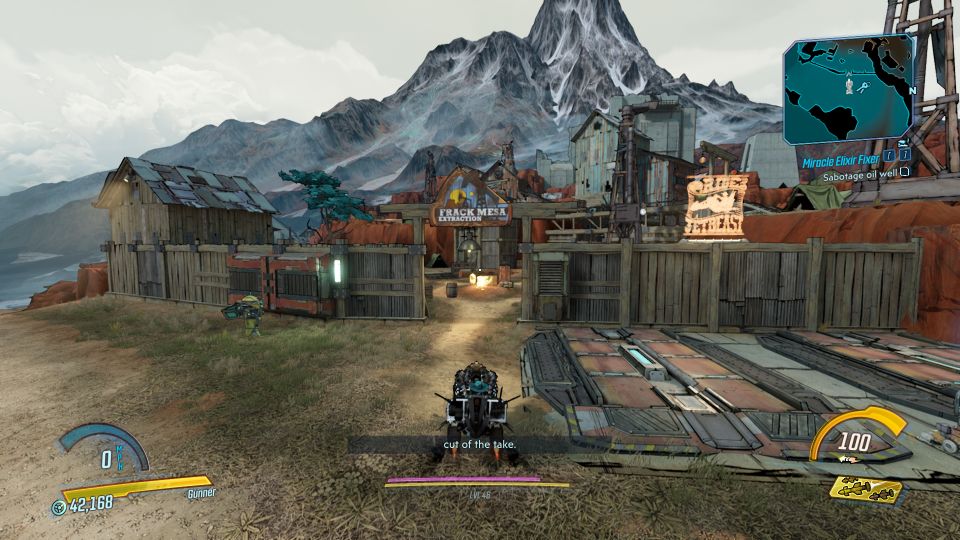 Take out all of the enemies inside it.
Once you're done, look for the controls to turn the oil well pressure up.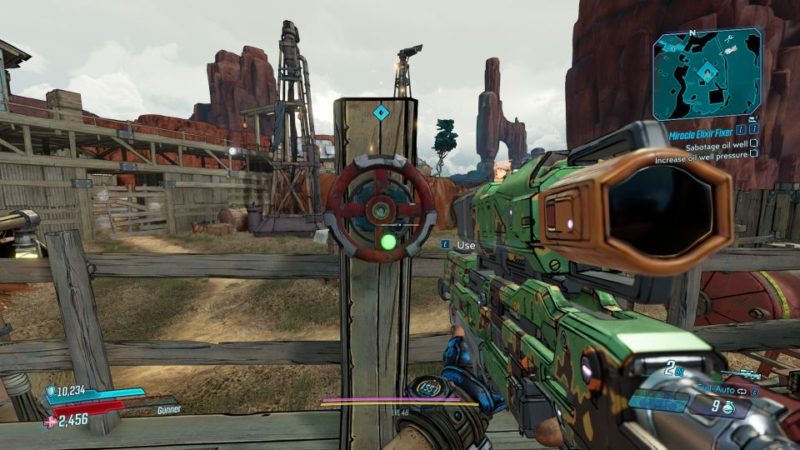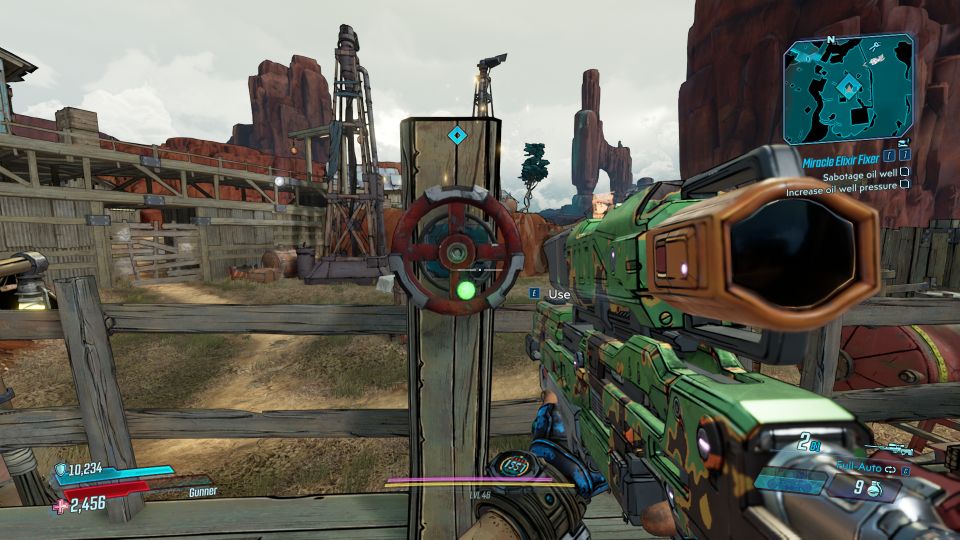 Next, shoot at the explosive barrels to destroy the oil well.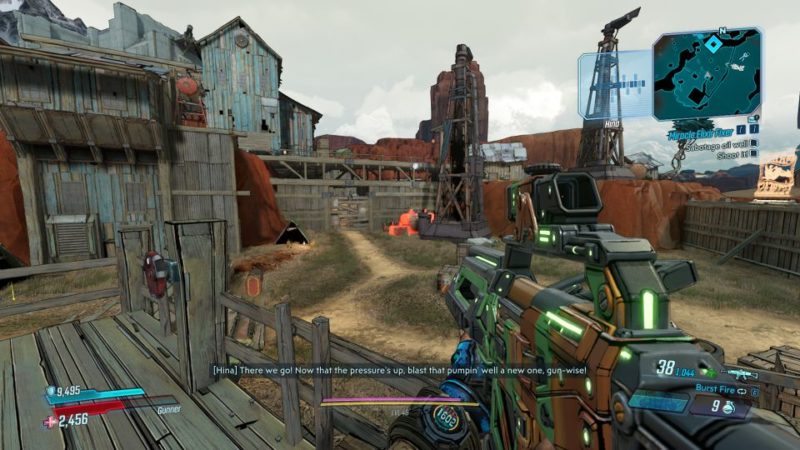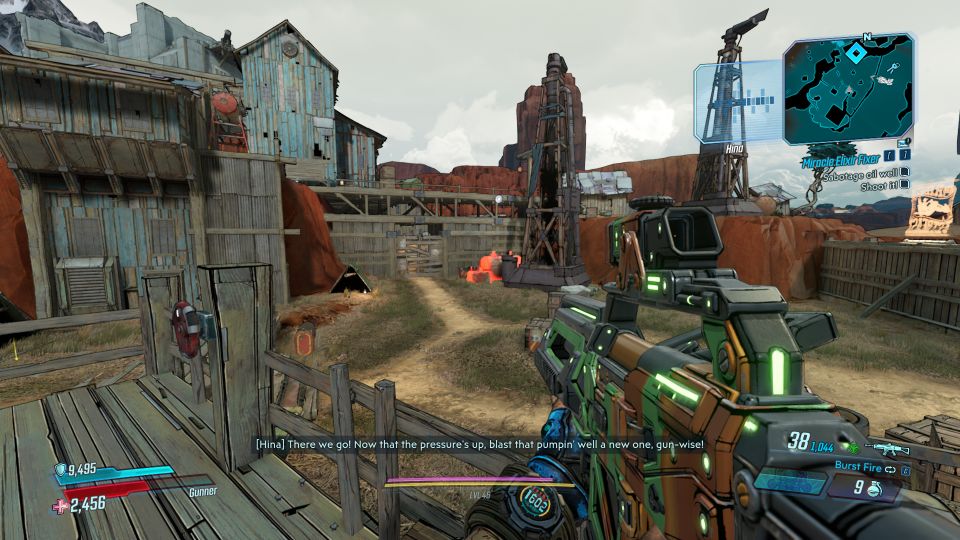 Destroy remaining oil wells
There will be two more oil wells nearby. Head to the next area to destroy both of them.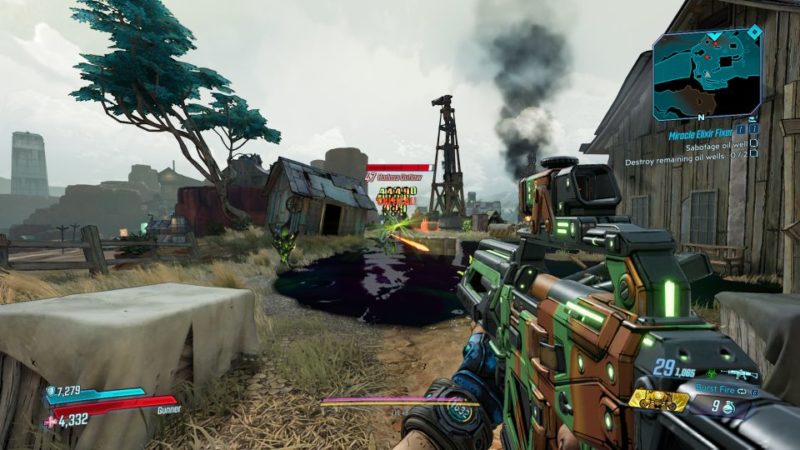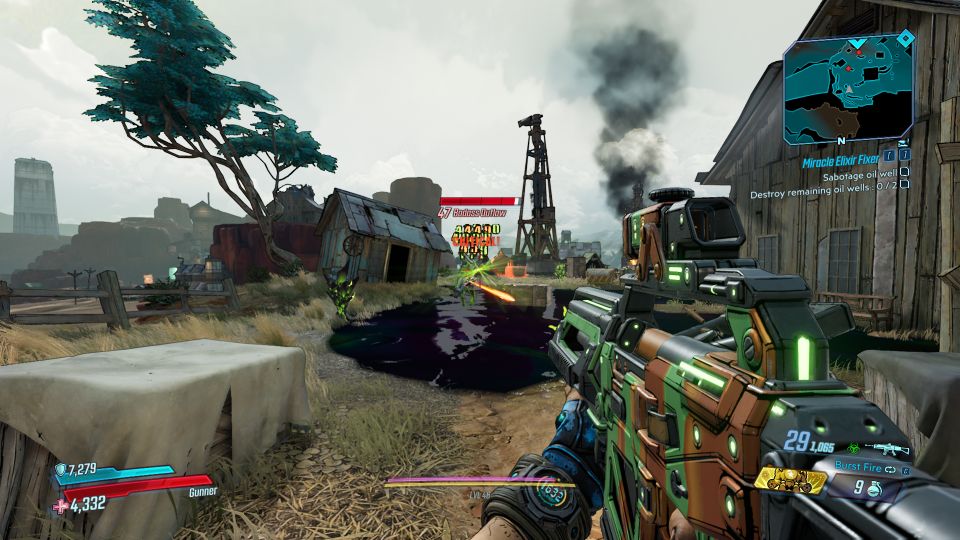 There'll be enemies all around the area. Kill them all and shoot at the explosives to destroy the oil wells.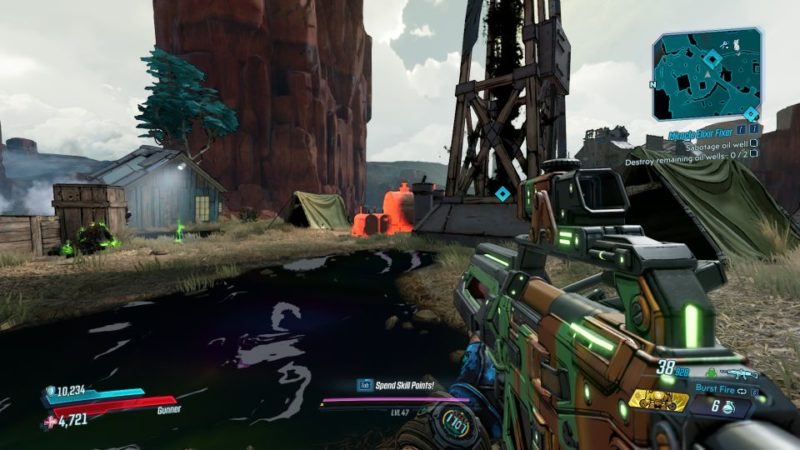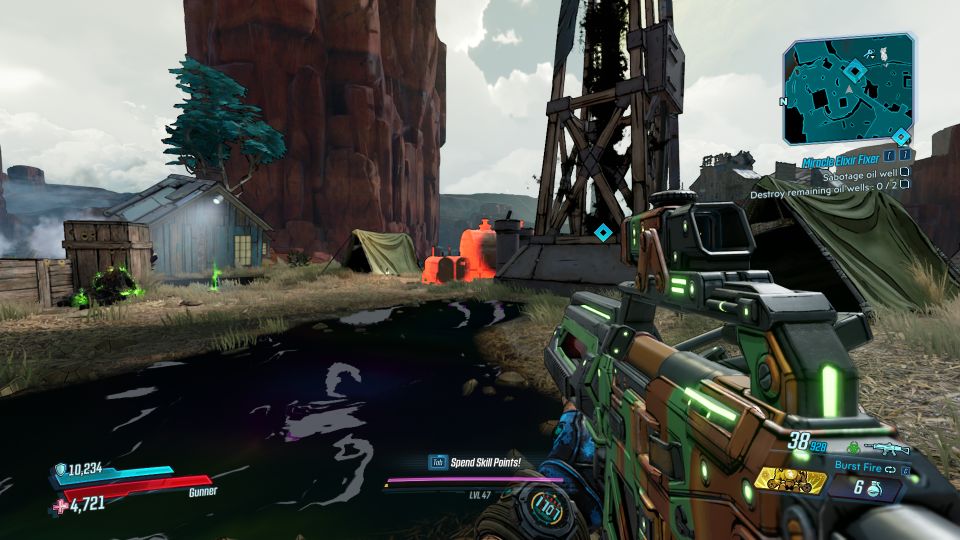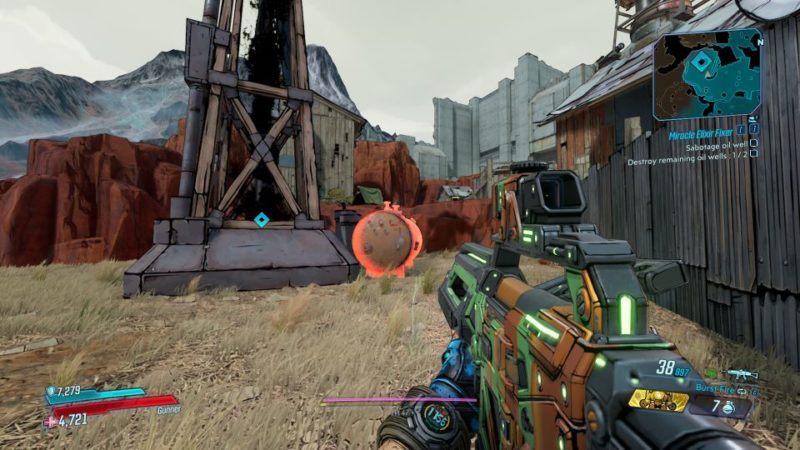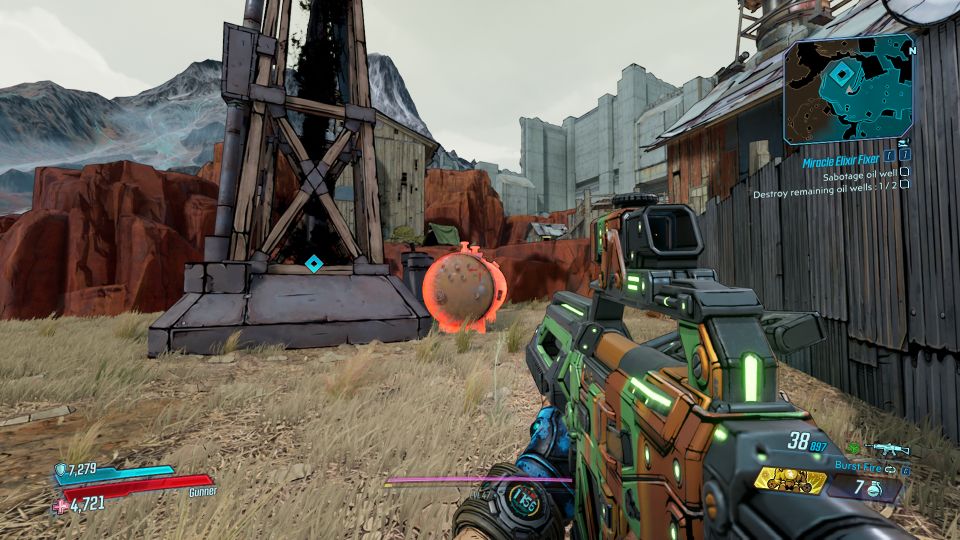 Go to the elixir refinery
Next, look for the elixir refinery.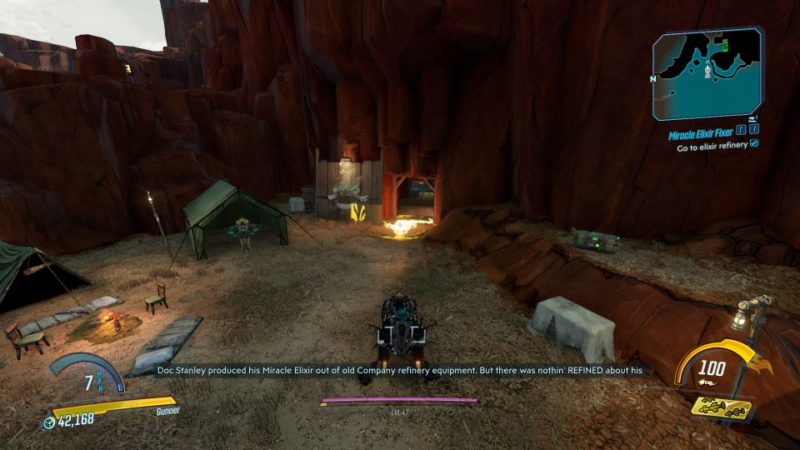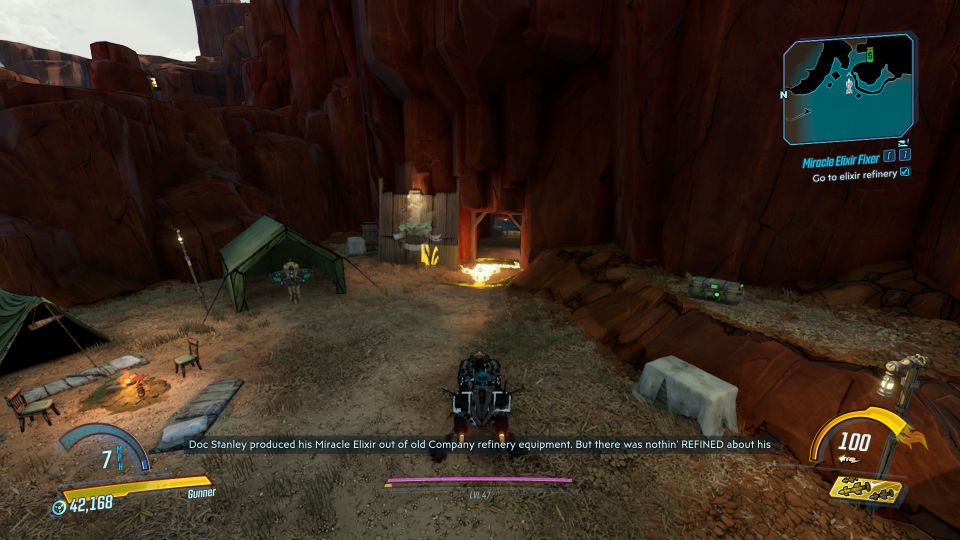 Once you're in, be prepared to kill more enemies here.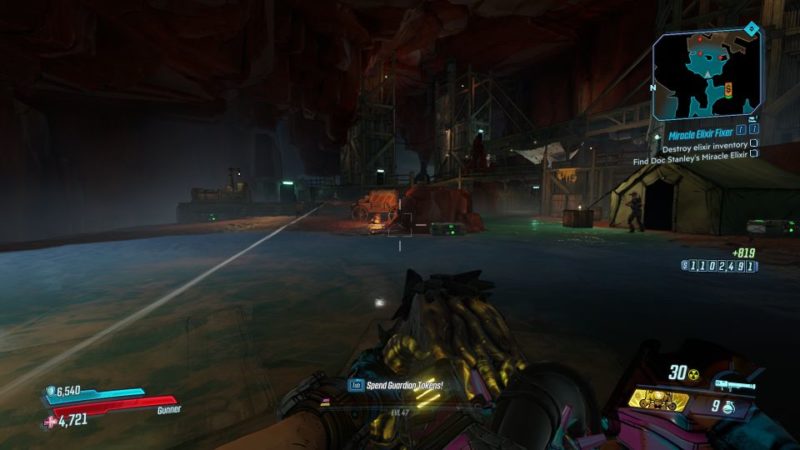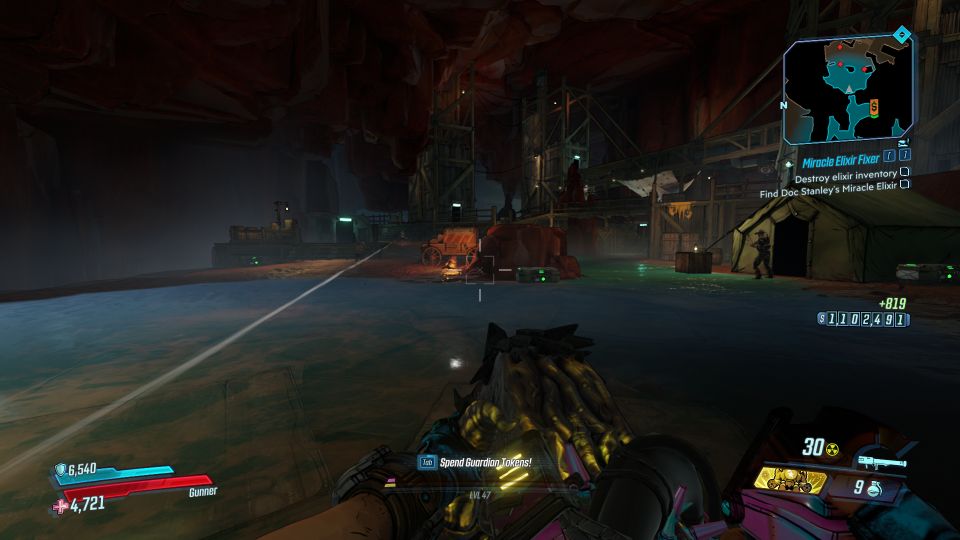 Destroy elixir inventory
Once the area is secure, pick up the miracle elixir from one of the caches.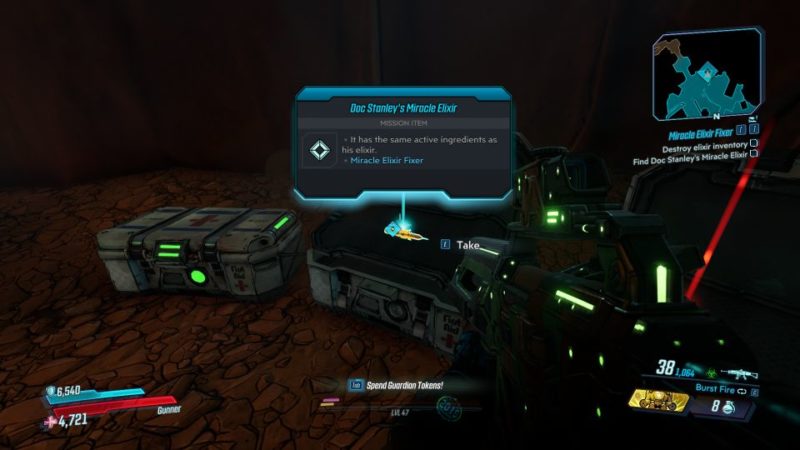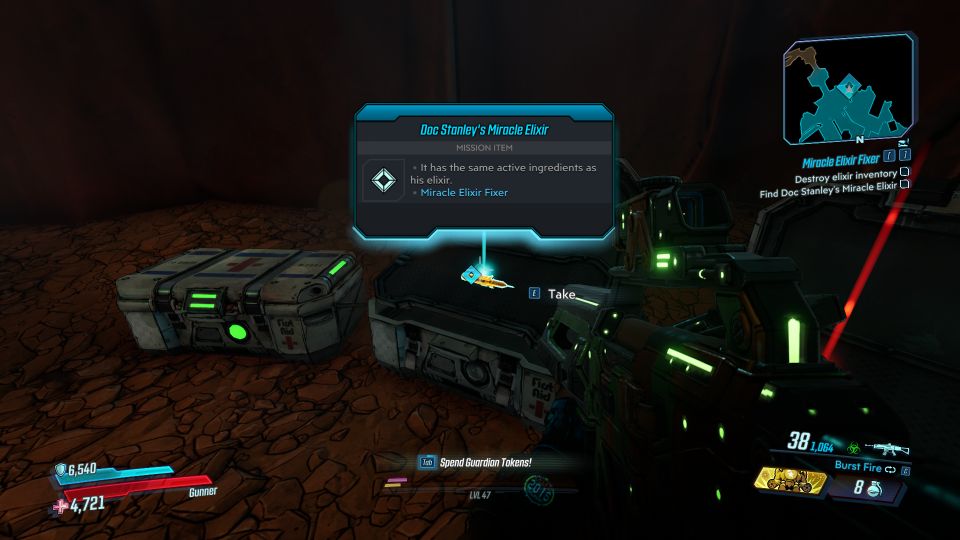 Place the miracle elixir into one of the elixir barrels.
As it doesn't explode, you'll be required to shoot at it.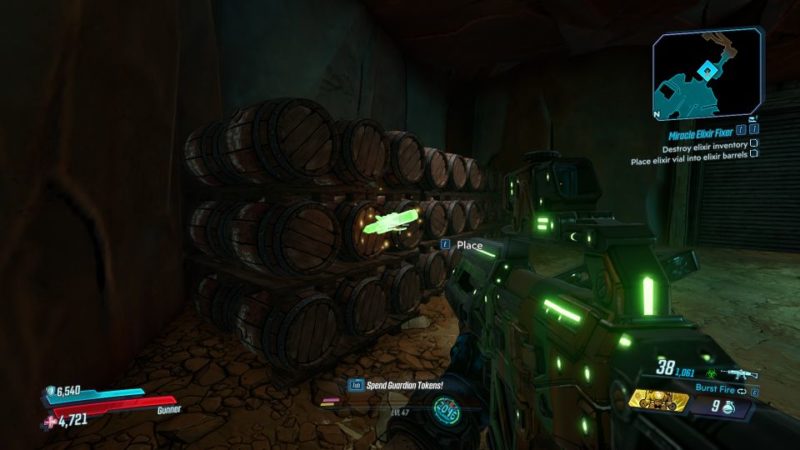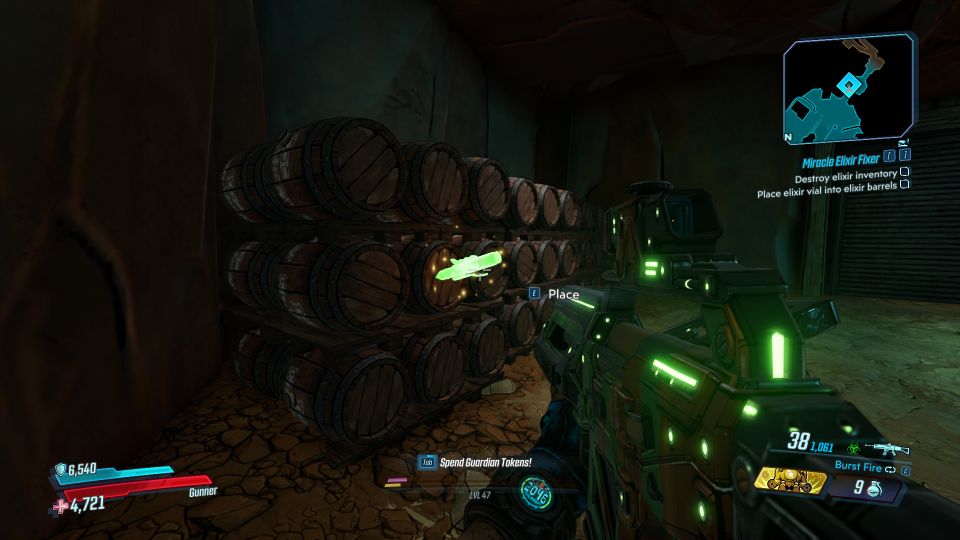 Destroy refinery equipment
Once you're done, continue finding the refinery equipment and destroy all three of them.
Get rid of the enemies along the way.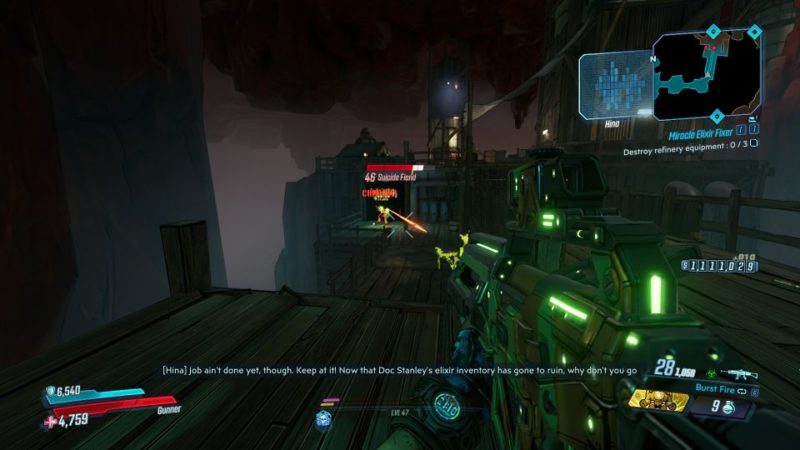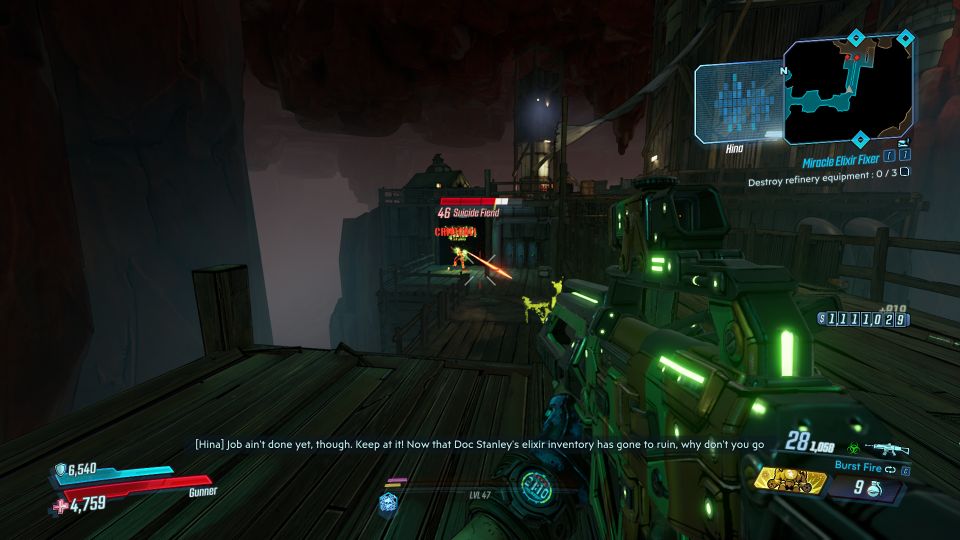 You simply have to shoot at the part that's lit up and it will explode.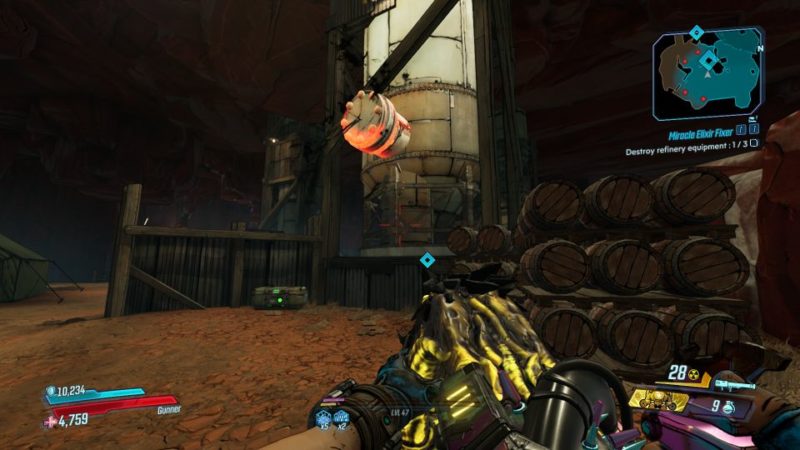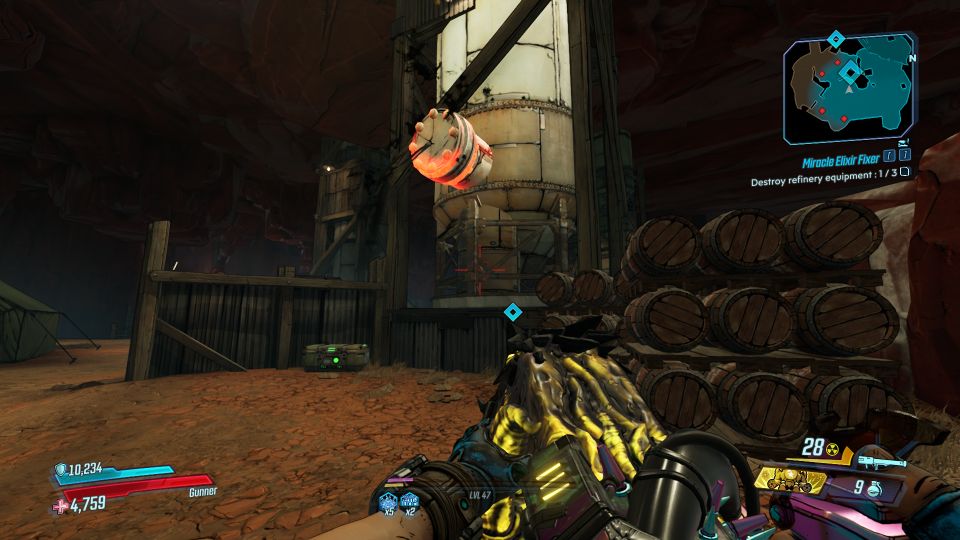 Do the same for the other two.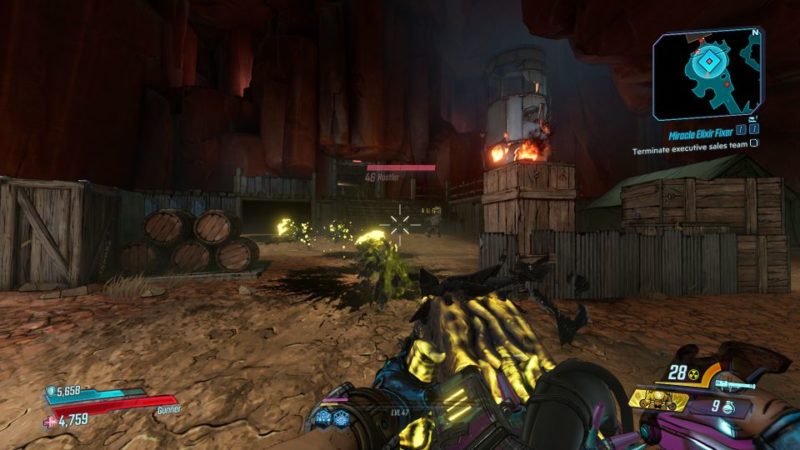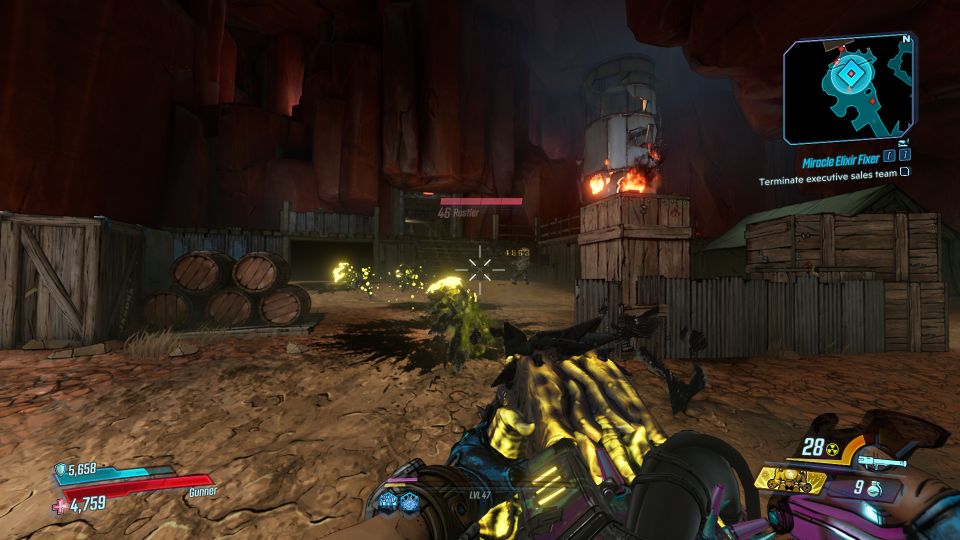 Meet Doc Stanley
You will then need to meet Doc Stanley in the same area.
He will propose a negotiation but be prepared to kill him.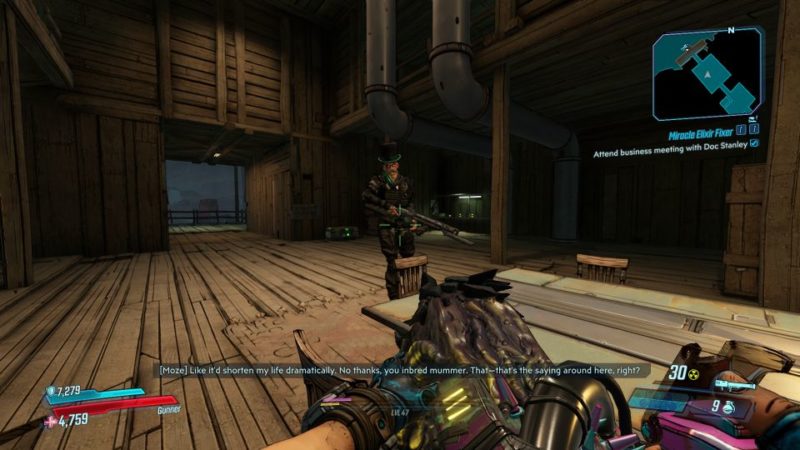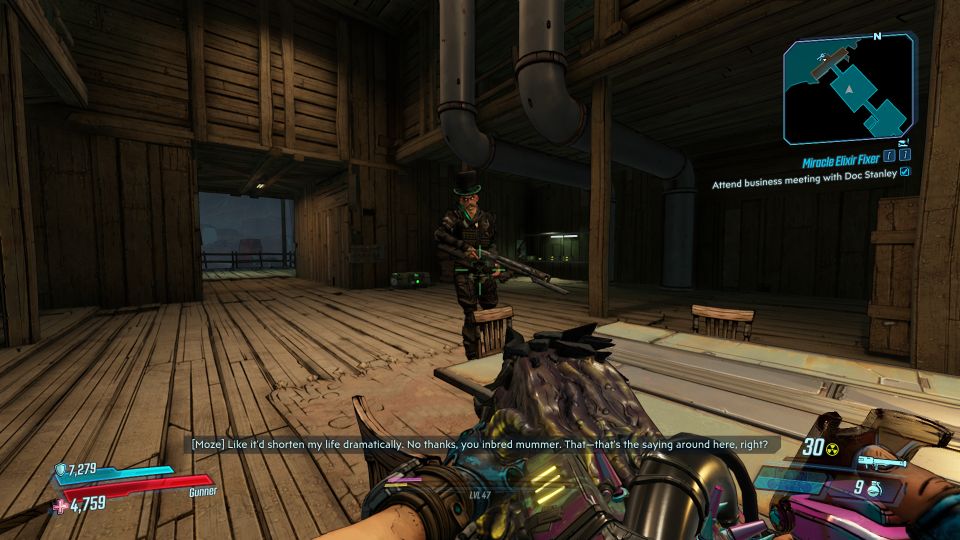 Defeat Doc Stanley
He will throw the miracle elixir at you. Watch out for it as the damage is a lot.
Kill Doc Stanley and you're done here.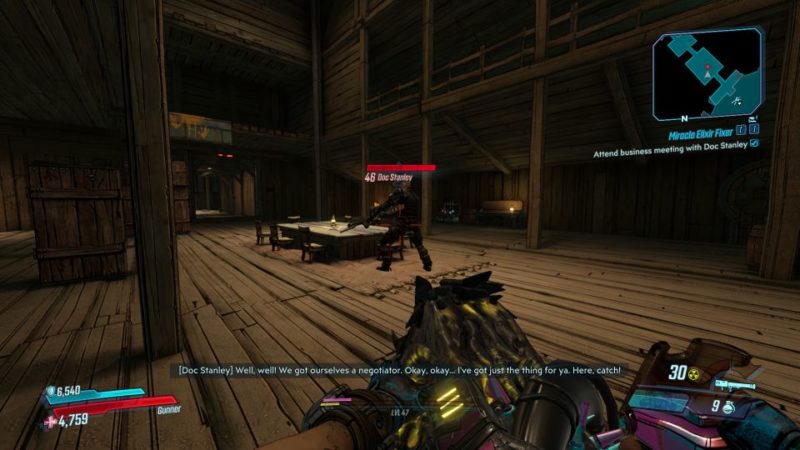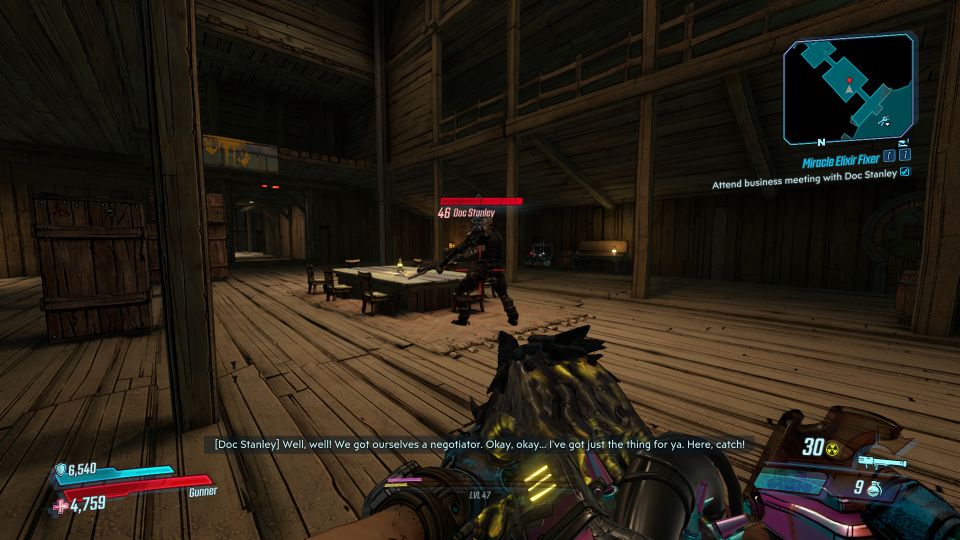 Return to the lady to collect your rewards and end the mission.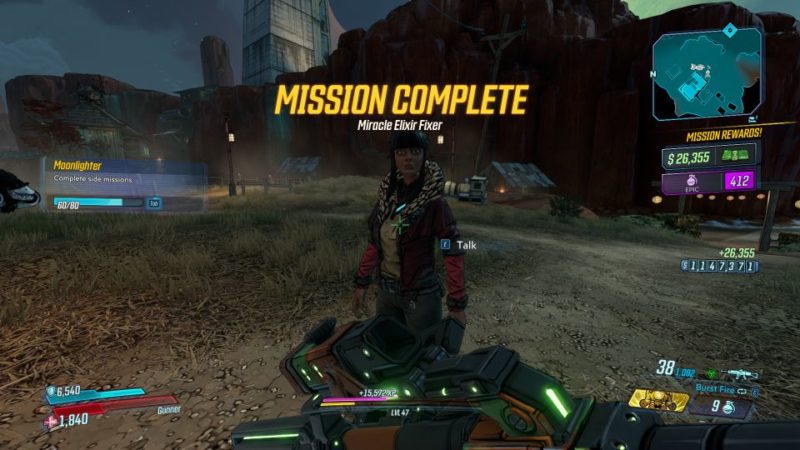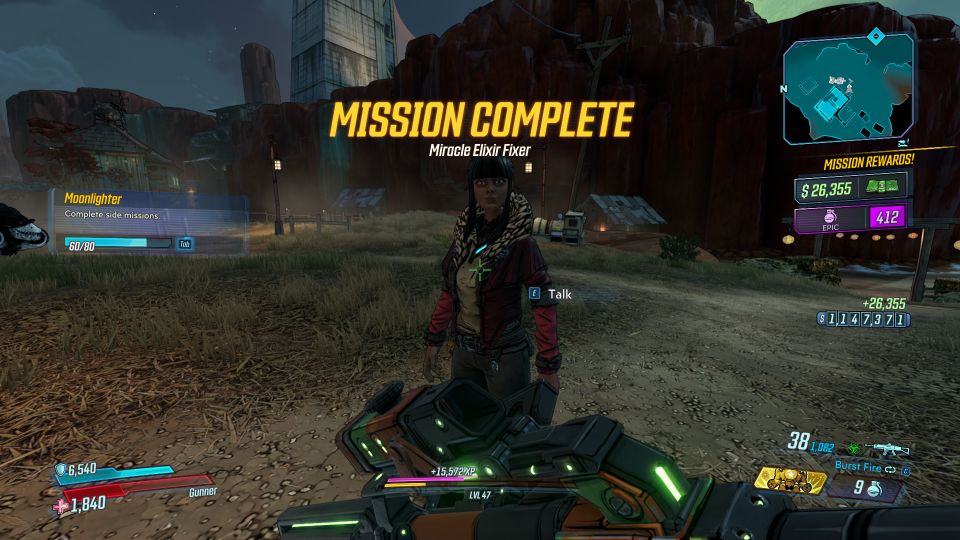 ---
Related articles:
Where It All Started: Borderlands 3 Bounty Of Blood Walkthrough
Lost And Found: Borderlands 3 Bounty Of Blood Walkthrough
Saurdew Valley: Borderlands 3 Bounty Of Blood Walkthrough
Devil Rustlers: Borderlands 3 Bounty Of Blood Walkthrough
Money Back Guarantee: Borderlands 3 Bounty Of Blood Walkthrough