Brainstorm is a short side mission in Sapphire's Run in the 4th DLC of Borderlands 3.
Your task is to help Psycho Krieg find an umbrella nearby.
Here's a walkthrough of the Brainstorm side mission in Borderlands 3.
To begin the mission, talk to Krieg in Sapphire's Run, in one of the last maps. It's probably one of the maps before the boss fight.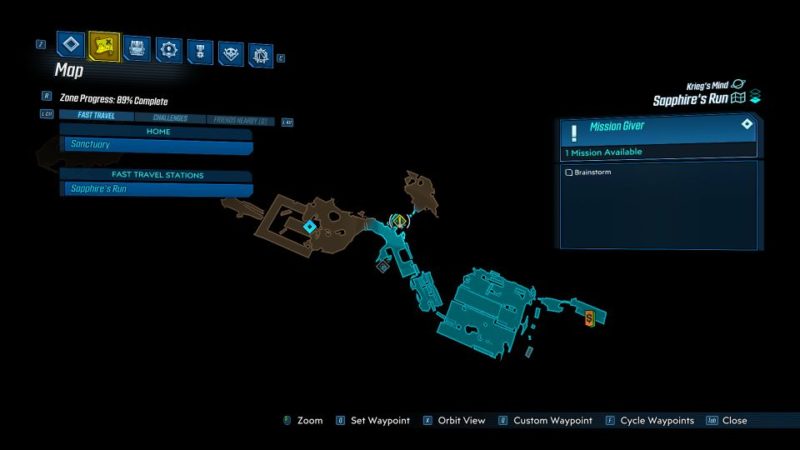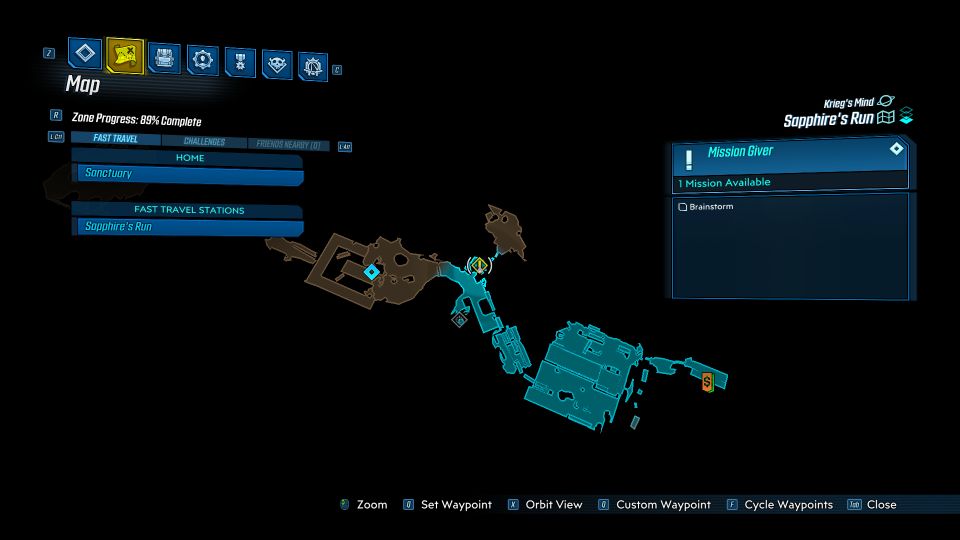 You will see him standing under the rain here.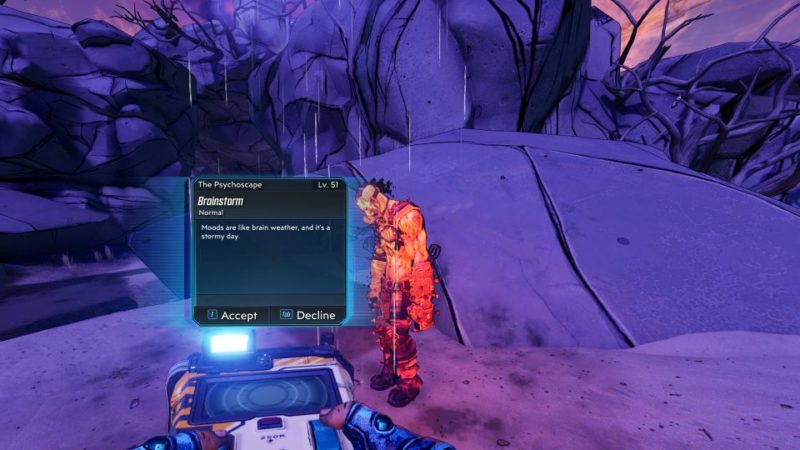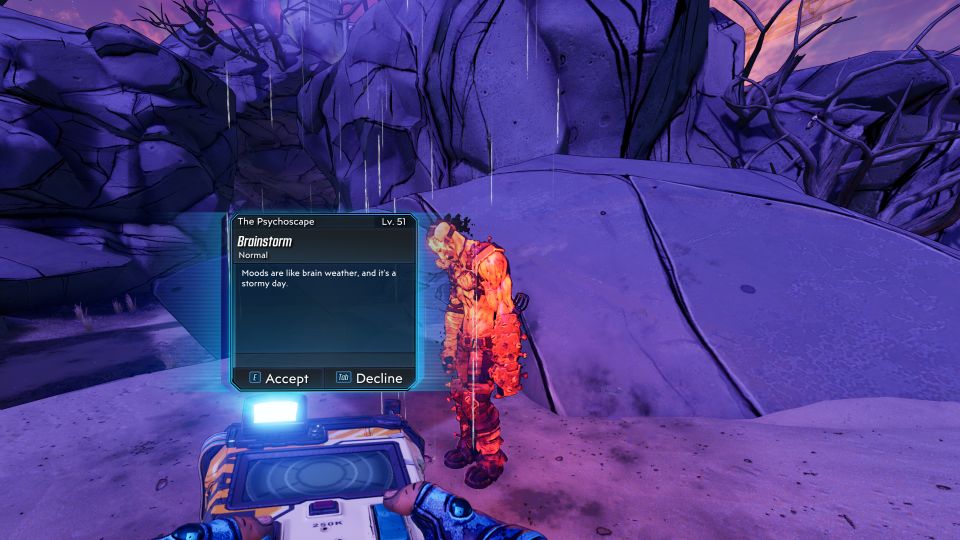 Find an umbrella
Near Krieg, you will see a small area where you can go to if you climb on the floating vehicles.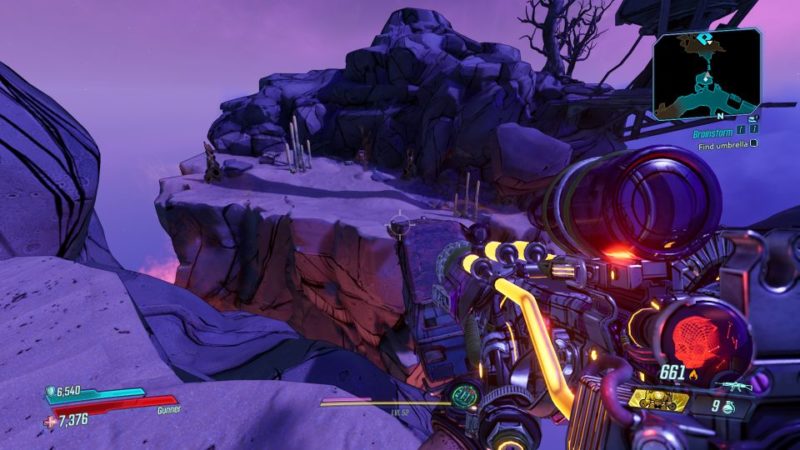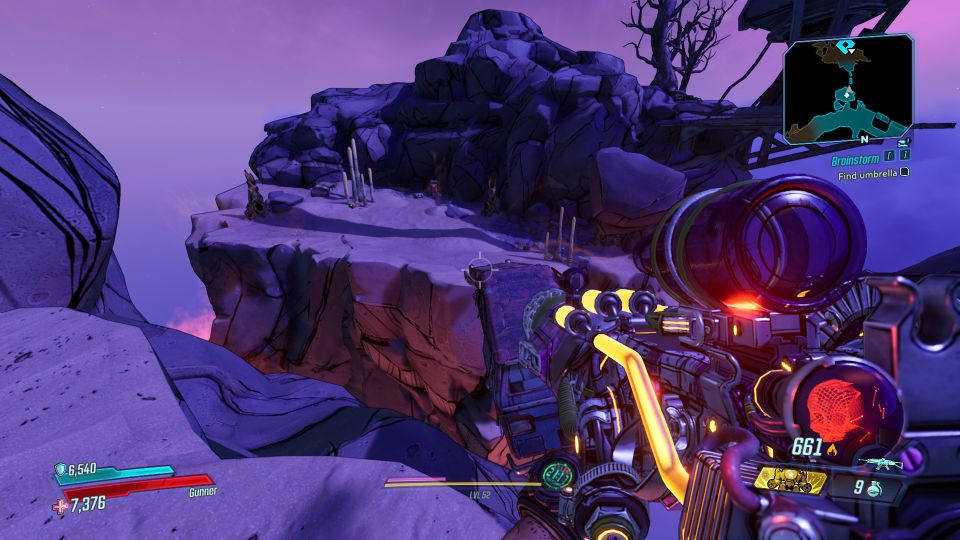 Once you reach the area, Varkids will spawn. Kill them all.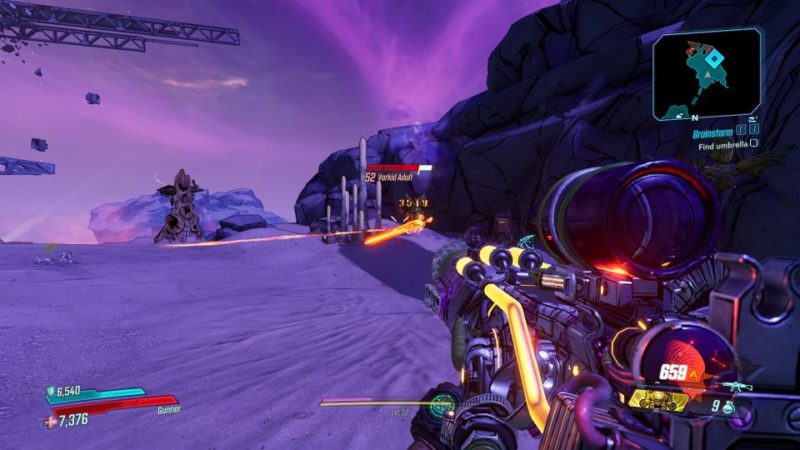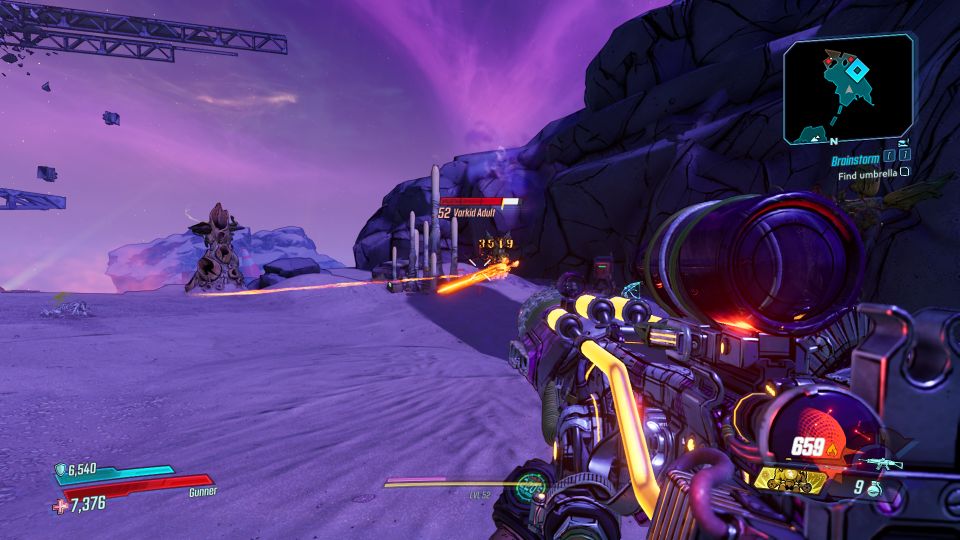 You will then see the umbrella on the ground. Pick it up.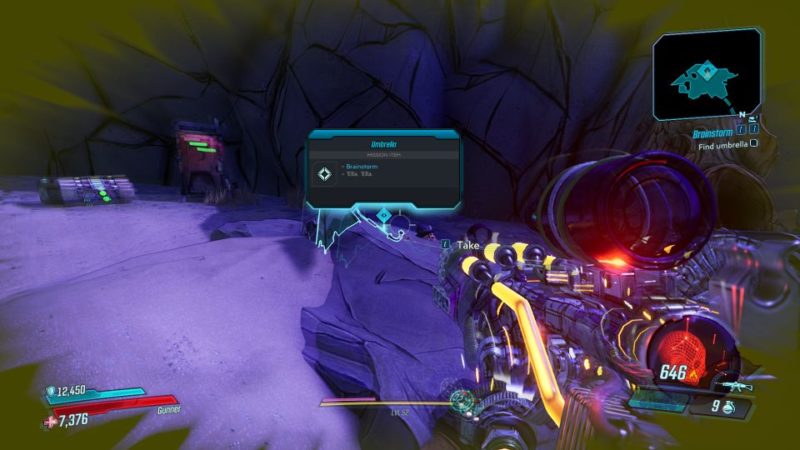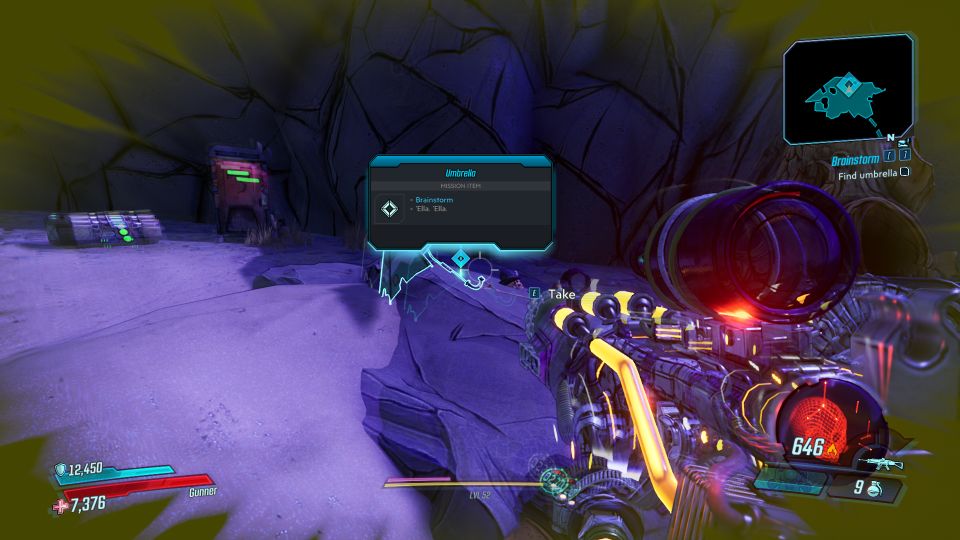 Return to Krieg
The mission ends after you give the umbrella to him. Your reward is only cash.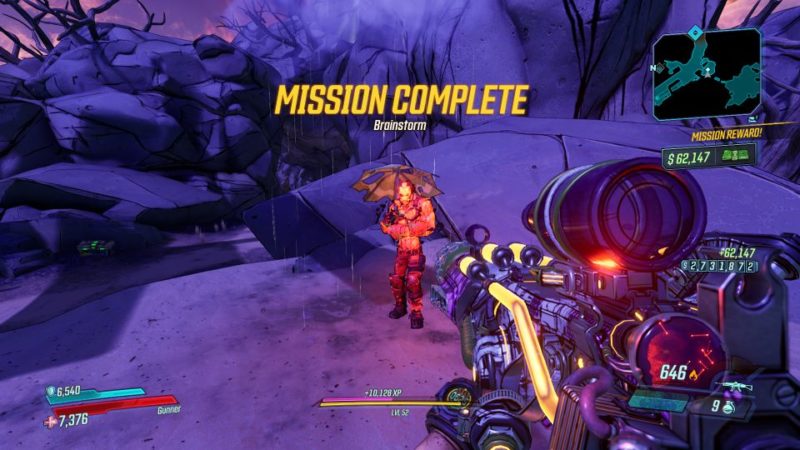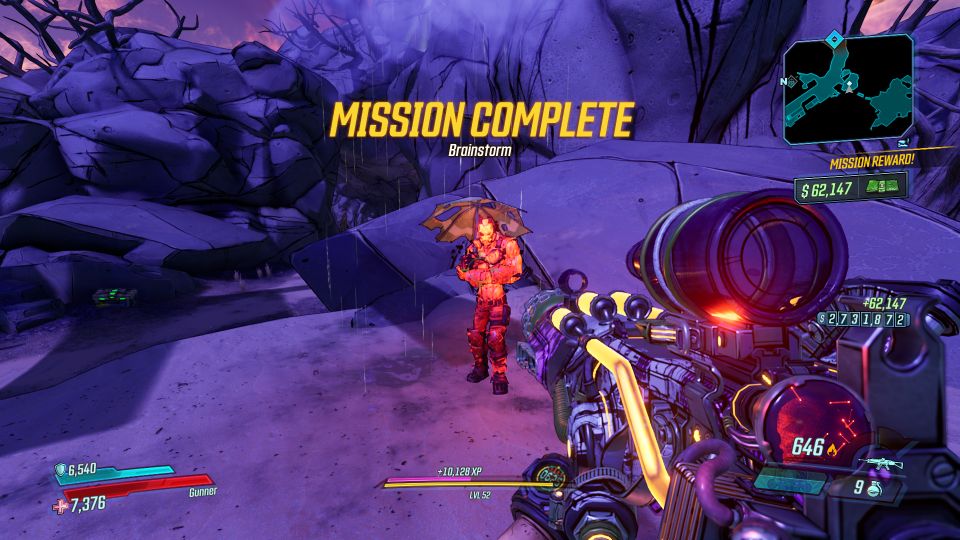 ---
Related articles:
Signal To Noise (Sapphire's Run): Borderlands 3 Guide
Borderlands 3: What Love Remains Mission Walkthrough