'My Lottery Dream Home' is a popular TV show from the US and is shown on the channel HGTV.
Many love watching the show as it's sort of a dream come true to be able to afford some of those houses featured on the show.
As we know the odds of winning a lottery and becoming a millionaire is close to zero, the second best alternative is to dream it.
Here are some of the biggest winners featured on 'My Lottery Dream Home'.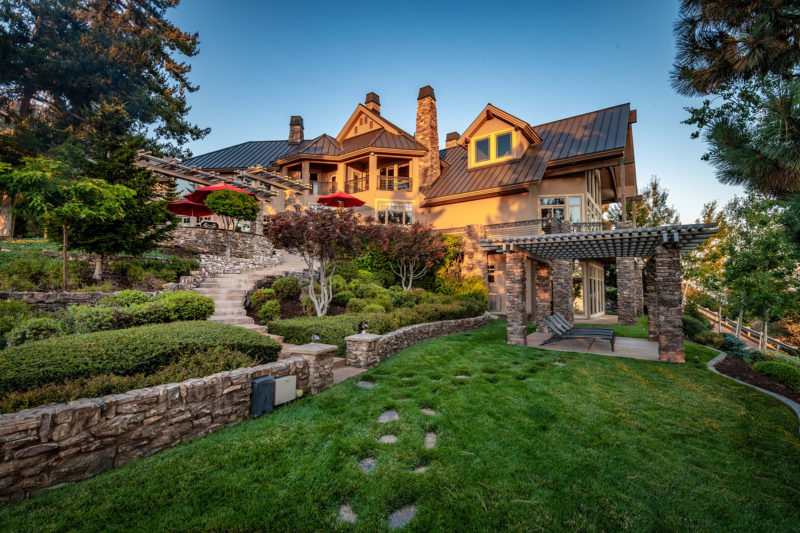 1. A Big Home For A Big  Prize – $180 million
Season 1, episode 1
This episode featured one of the biggest winners in the lottery, and the biggest in the show. Couple Rick and Lorie won a massive $180 million jackpot and they bought a massive mansion up on Riverside County, California.
It's situated at the mountain peak and features thousands of square footage. Just recently, Rick plans to downsize and sell off the San Bernardino mansion for $26 million.
---
2. Hamptons Dream Home – $20 million
Season 1, episode 7
Next on the list is a dream home in the Hamptons. The couple won 20 million dollars from the lottery and has a huge wishlist of things they want in a home.
---
3. Florida Windfall – $15 million
Season 6, Episode 9
Next on this list is a Florida couple won the state's biggest scratcher prize of $15 million.
David Bromstad (show host) steps in to help them decide whether they should buy a luxurious beachfront condo or move into a larger home away from downtown Miami with a pool to entertain family and friends.
---
4. A Lottery Winner's Dog House – $11.7 million
Season 1, episode 2
Fourth on the list is a property featured near Stillwater. This couple (Joe and Rhonda) won $11.7 million from the Minnesota lottery and they're looking for a property near Stillwater.
Rhonda was more interested in an area where she can train her German Shepherds.
---
5. Ten Million to One – $10 million
Season 5, Episode 6
Next up is a $10 million dollar winning also from the Massachusetts scratcher. John (winner) is ready to kick off his work boots and retire into flip-flops in Hollywood.
---
6. Lakeside Bonanza – $10 million
Season 6, Episode 14
Similar with the above, this episode also features a $10 million winner. A man and his family won the money from a lottery scratcher as well.
Their dream home is a house by the lake in Orlando.
---
7. Florida Waterfront Winners – $9 million
Season 1, Episode 6
Design expert David Bromstad takes a Florida realtor on a search through Jacksonville to find his million dollar dream home.
This real estate agent won $9 million from the lottery.
---
In a nutshell
This list of lottery winners and their dream homes has been inspiring to watch!
We can only hope to experience this windfall some day.
---
Related articles:
Best Gifts For People Who Have Everything
8 Funny Shows like Brooklyn Nine-Nine
Top 7 Best Romance Anime To Watch Today