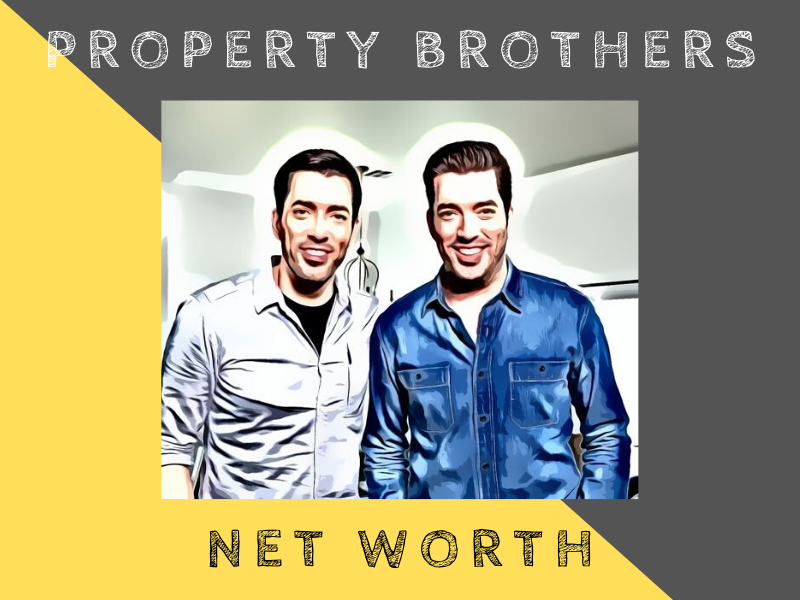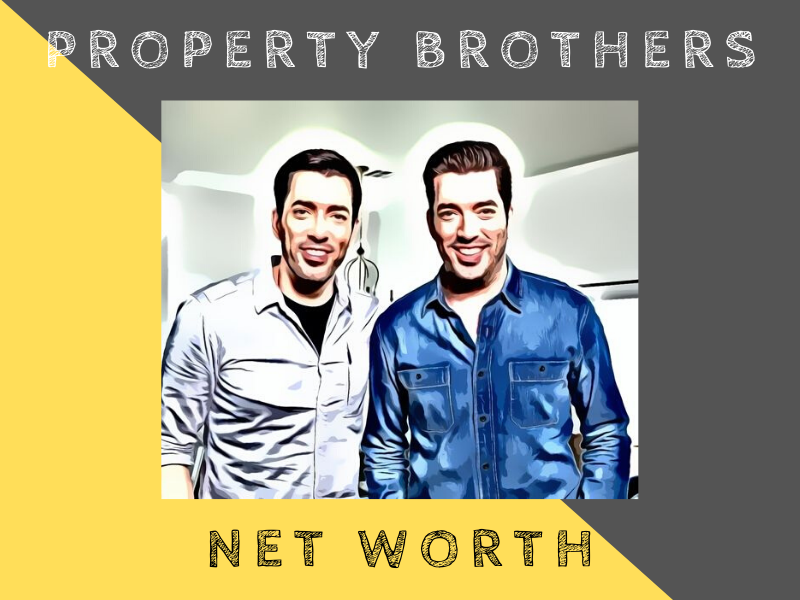 Overview
Property Brothers is a Canadian TV series produced by Scott Brothers Entertainment, and they're equated with twin brothers Drew Scott and Jonathan Scott. The program is so popular that they're now known as the Property Brothers.
As of 2020, they have an estimated net worth of $200 million combined.
---
Property Brothers Net Worth
| | |
| --- | --- |
| NET WORTH: | $200 MILLION COMBINED |
| AGE: | 42 |
| DATE OF BIRTH: | 28 APRIL 1978 |
| NATIONALITY: | CANADIAN |
| PROFESSION: | TV PERSONALITY, CONTRACTOR, PRODUCER, BUSINESSMEN |
| SOURCE OF WEALTH: | TELEVISION, BUSINESS |
---
Early Life
Drew and Jonathan Scott were born four minutes apart in Vancouver. Before they became popular with Property Brothers, they tried all sorts of things.
Jonathan and Drew were both working in the film industry initially, with roles in acting, stuntman and even an assistant director.
The two of them also tried selling nylon-wrapped clothes hangers door to door. They were even hired as child clowns and performed in parades.
Jonathan then tried out magic after being inspired by some of the top magicians.
The twins both attended Thomas Haney Secondary School, where they played on the volleyball and basketball teams. Jonathan preferred theater and clubs instead.
---
Career
Early Career
Jonathan focused on magic at first while Drew focused on basketball. Drew also managed to get roles in shows like Smallville, Breaker High and Madison.
The twins then went to the University of Calgary. They later decided to try flipping homes and it actually succeeded. 15 years later, they're still flipping homes at wide profit margins.
Jonathan then went to study at a school for construction and design, and became licensed as a contractor. Drew initially only did the installation of siding and tile.
During the time, they supported themselves doing all kinds of jobs including flight attendant, bikini store manager, web designer, busboy, mall cop and even personal trainer.
Real Estate
In 2002, they co-founded the Dividian Production Group along with their older brother. Drew at the time initially tried basketball but he felt like he wasn't progressing, so he left and join Jonathan in the real estate business.
In 2004, Drew Scott received his license in real estate. The same year, they founded the company Scott Real Estate Inc.
Although they were successful, Drew felt that his true passion is acting. He left for Vancouver in 2006 to try out his dream while Jonathan remained. It didn't end up well so he went back to the real estate industry. He established a branch for Scott Real Estate in Vancouver.
Together, they have branches in Vancouver, Calgary and Las Vegas. Drew began to pitch shows with real estate themes.
Property Brothers was born
The plan was to create a show named My Dream Home, but after discovering than Jonathan is also in the industry, they decided to do the pilot for Property Brothers. HGTV later picked up the show for America.
Since then, they have produced more shows including Property Brothers: At Home and Property Brothers: At Home on the Ranch.
The twins even wrote and recorded country singles for the series. The songs were co-written with Nashville songwriters Victoria Shaw and Chad.
Drew later filmed a series Property Brothers at Home: Drew's Honeymoon House with his fiancee at the time, Linda Phan.
They have also appeared in other television shows like Hell's Kitchen (by Gordon Ramsay), Jimmy Kimmel Live!, Conan O'Brien's show and America's Next Top Model.
Other works
Apart from appearing on their own television show, they also created Scott Brothers Entertainment back in 2010. They have produced shows like the web series Toddler vs Toddler and the short Makeover Manor.
They also produced some of the seasons of Brother Vs Brother, Half Price Paradise and Property Brothers: At Home. Apart from that, they appeared as themselves in the comedy series Playing House in 2015.
In the same year, Drew and Jonathan Scott launched their outdoor furniture line named Scott Living, and had crossed over $100 million in revenue in just over a year. They later combined their brands and placed them under Scott Brothers Global.
They have also released their own book and it was on the bestseller lists of Amazon, The Wall Street Journal and The New York Times. Drew was also a contestant in Dancing with the Stars, partnering Emma Slater.
---
Interesting Facts
Drew Scott has appeared in many films including Madison, Breaker High, Smallville (as Tom Welling's body double) and A Christmas Parade.
The twins have been involved with so many spin-offs of Property Brothers including Property Brothers: Forever Home and Brothers Take New Orleans.
Their first profit from house flipping was $50,000.
They are of Scottish heritage.
Jonathan Scott is currently dating Zooey Deschanel, the actress.
---
What contributed to the Property Brothers' wealth
The Property Brothers, Drew and Jonathan Scott, have come a long way and they're apparently worth around $200 million.
Their wealth came from many sources which include:
Successful property flipping over the years.
Property Brothers TV show with HGTV and Network W, with all the spin-offs.
Selling their own line of furniture, now under Scott Brothers Global.
Having their own production company named Scott Brothers Entertainment which was eventually grouped under Scott Brothers Global.
Ref: Wikipedia, Celebrity Net Worth
---
Other Celebrities: