Velo Data is a centralized exchange data for retail and institutions, as described on their Twitter page.
A lot of people may have signed up or are signing up for this because they missed the Arkham airdrop.
Here's how you can potentially get the Velo Data airdrop (guide).
Disclaimer: The information provided on this website does not constitute investment advice, financial advice, trading advice, or any other sort of advice and you should not treat any of the website's content as such. Do your own research and never invest more than you can afford to lose.
What is Velo Data?
Velo Data gathers centralized exchange data to be used by both retail and institutions. Unlike Trading View, Velo Data is focused towards cryptocurrencies instead.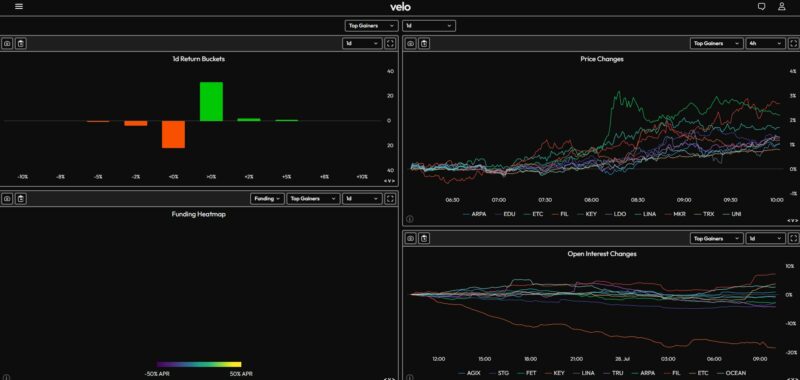 Also, they may have more features that you can use for free at the moment. Look to the menu and you'll see Chart, Futures, Option, Market and CME.
All of these sectors are for the crypto market.
You can also go to Chart and monitor each token separately plus use all sorts of tools to chart your token prices easily.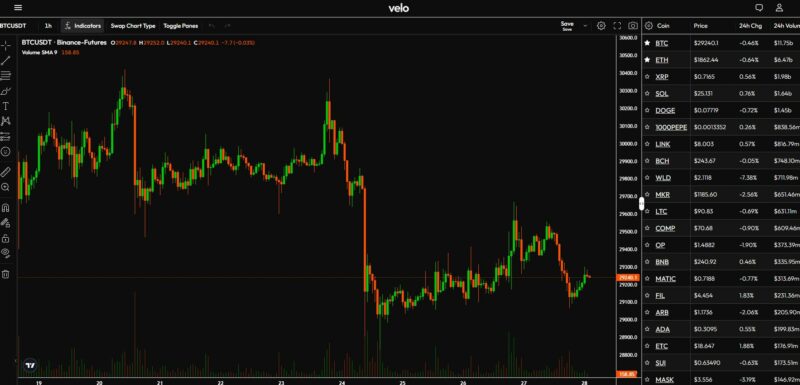 What's interesting about the platform is that there's also a public chat room you can communicate with others.
Remember to pick your username.
How to potentially get a Velo Data airdrop
While it's not confirmed that Velo Data will do an airdrop, they have hinted towards rewards.
The main way to potentially qualify for an airdrop is to refer your friends (referral) to sign up to the platform. You can use the referral links if you wish to support me.
After signing up, go to the public chat and pick a username first. Then, you can start to use the platform to improve your trading and also communicate with others in the public lobby.
---
Related articles:
Polygon ZkEVM Saga Quests – Potential Airdrop Guide