Tabi is basically a NFT platform and was previously known to many as Treasureland.
They did a rebranding and have started their own "quest" to earn rewards. As of May 2023, they have received around $10 million in funding from notable investors like Binance Labs, Hashkey Capital and Animoca Brands.
Here's how you can potentially get the Tabi airdrop (guide).
Disclaimer: The information provided on this website does not constitute investment advice, financial advice, trading advice, or any other sort of advice and you should not treat any of the website's content as such. Do your own research and never invest more than you can afford to lose.
How to qualify for the Tabi airdrop
We simply speculate that the rewards Tabi mentioned refers to airdropped tokens but we may be wrong.
To potentially get the Tabi airdrop, you have to do three quests.
1. Sailor's Quest
The first quest is Sailor's Quest. You can use this referral link to access it.
You'll basically need to connect your wallet, connect your Discord and join the Discord. Obtain the role Voyager in the Discord.
Then, connect your Twitter and follow Tabi's page.
Lastly, broadcast your journey meaning tweet it out. Just click on the Broadcast button and it'll craft the tweet for you to tweet it out.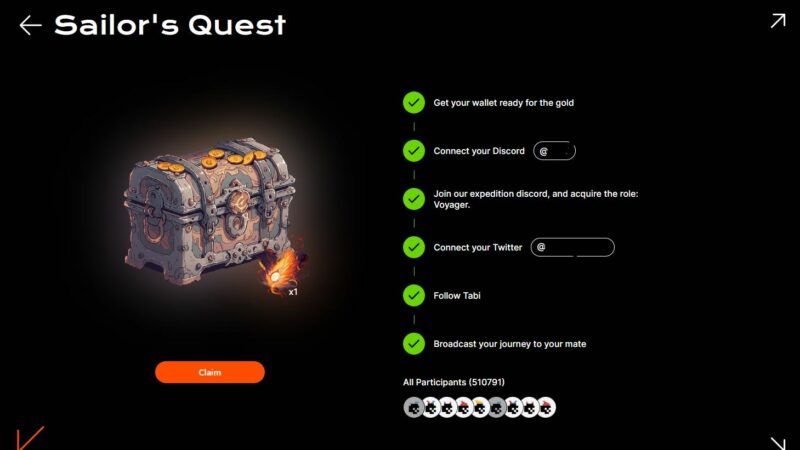 2. Invite Quest
The second part is the Invite Quest.
You need to invite 5 friends to get a copper box.
Also, the top 500 on the leaderboard will get iron chest and gold chest as rewards.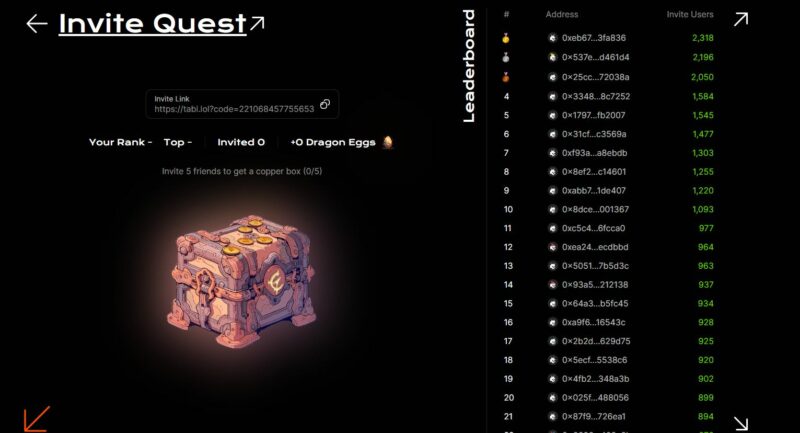 3. Reddit Quest
The last quest is the Reddit Quest. You will need to connect your wallet and your Reddit account.
You will earn rewards depending on your Reddit account's stats like age, karma and so on.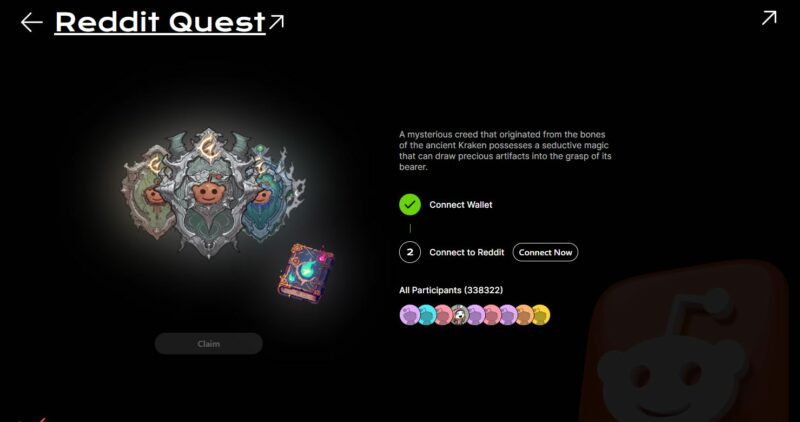 4. Miscellaneous quests
There are also some Galxe quests you can do to earn points but it's unclear if it's part of the whole voyage.
---
Related articles:
How To Potentially Get The Sound.xyz Airdrop (Guide)