The Quick and the Quickerer is a side mission in Vestige in Bounty of Blood (Borderlands 3).
Your task is to help an undertaker revive dueling in the town to get more business.
Here's a walkthrough of The Quick and the Quickerer in Borderlands 3.
Talk to this lady in Vestige to begin the mission. The mission will appear late in the story.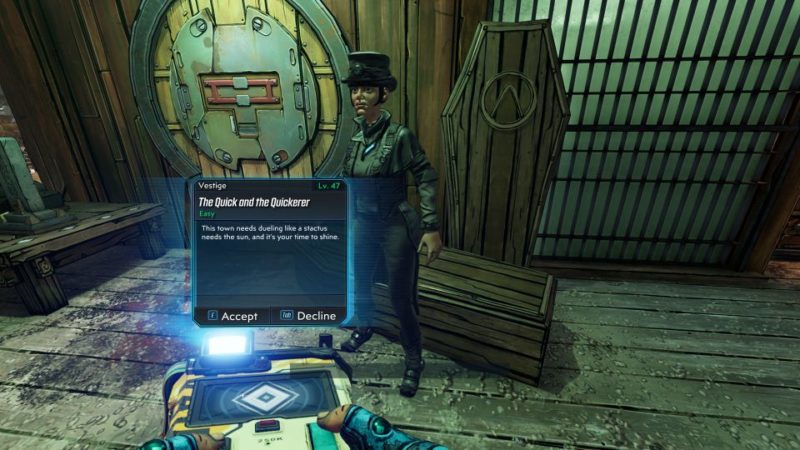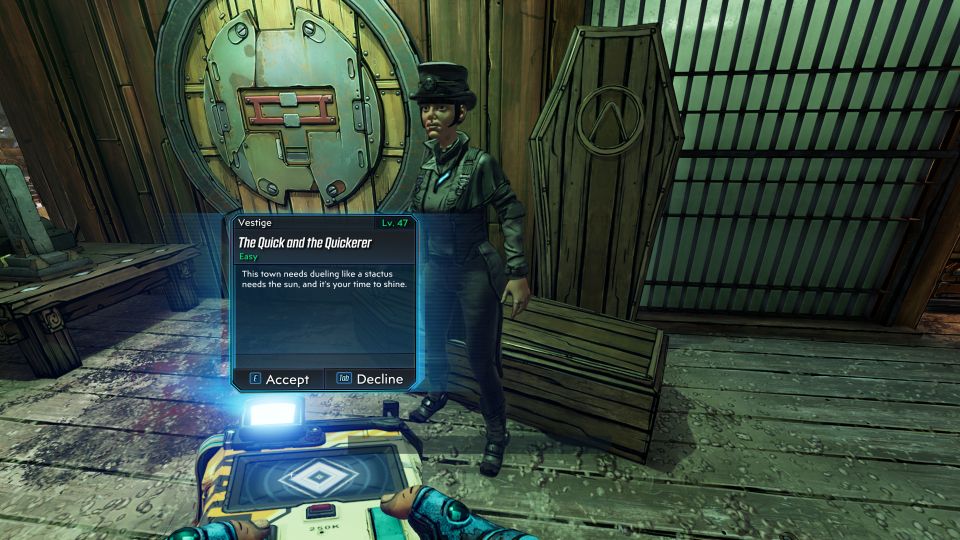 Investigate fight
Head to the gambling den to investigate the fight. Revive Slim who was pushed out of the den.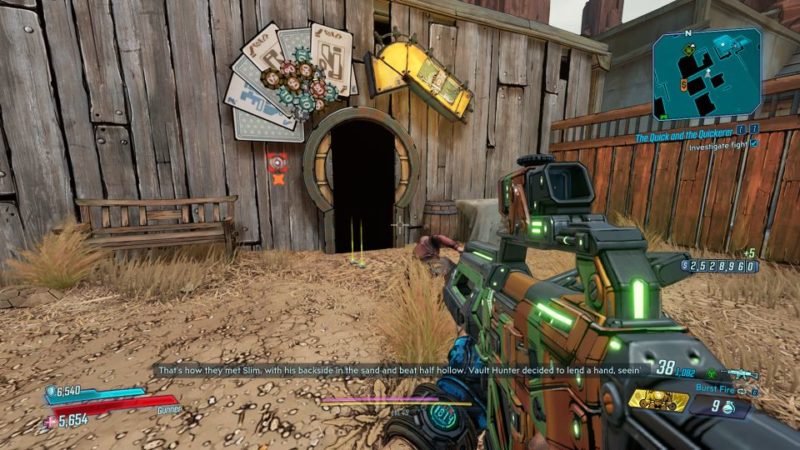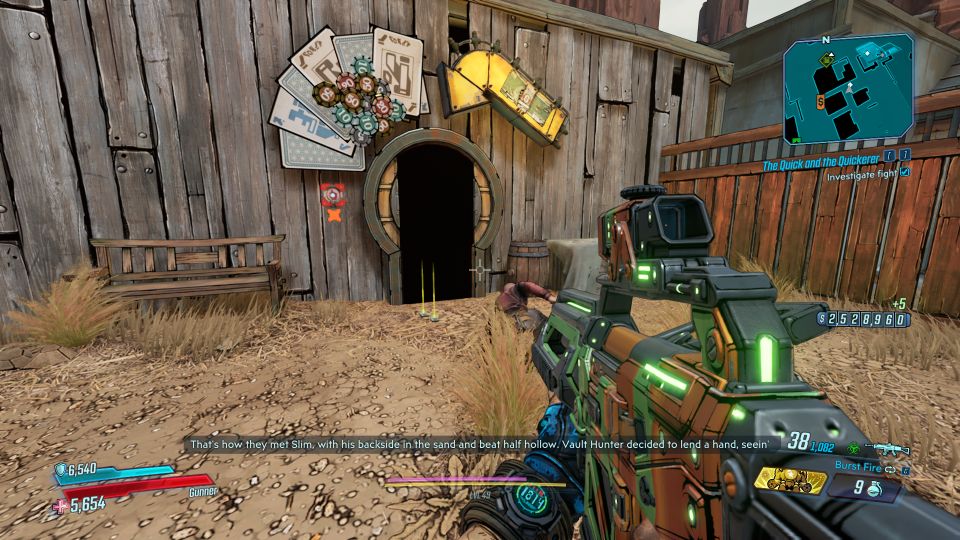 Follow Slim
After agreeing to help him train, follow Slim.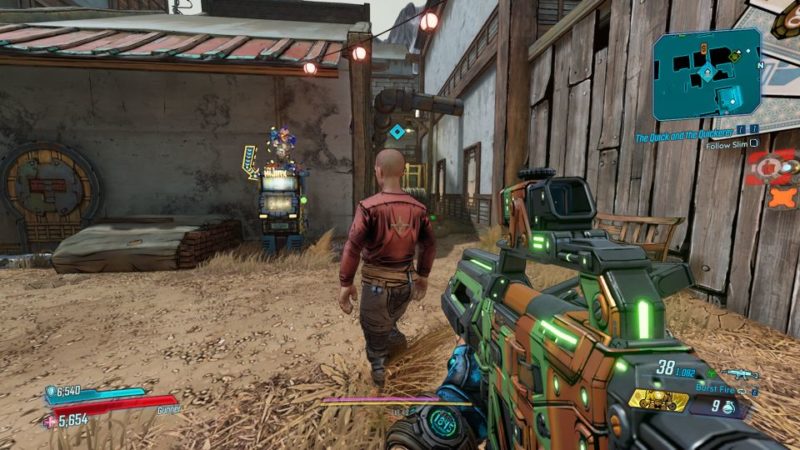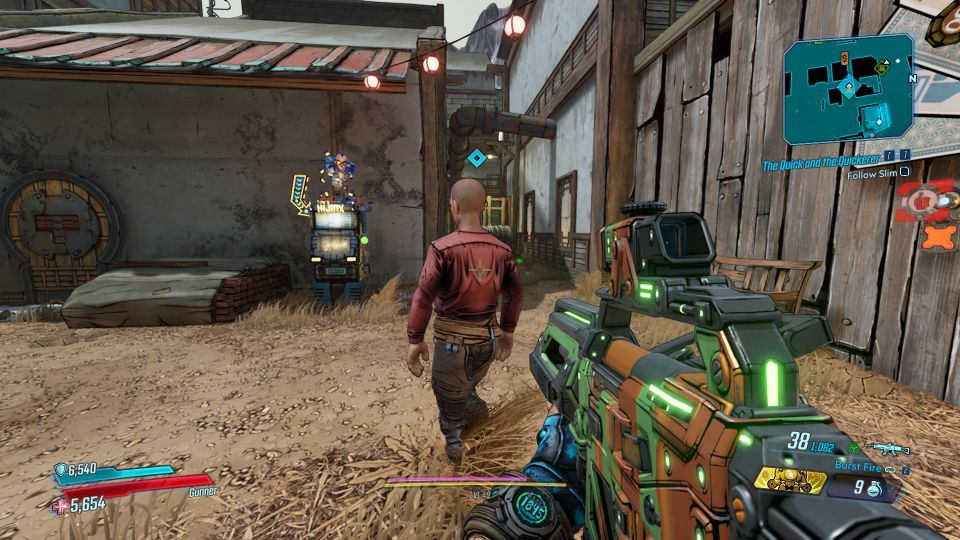 Shoot bottles
Here, you simply need to shoot the five bottles. There may be a limited number of shots for you to fire.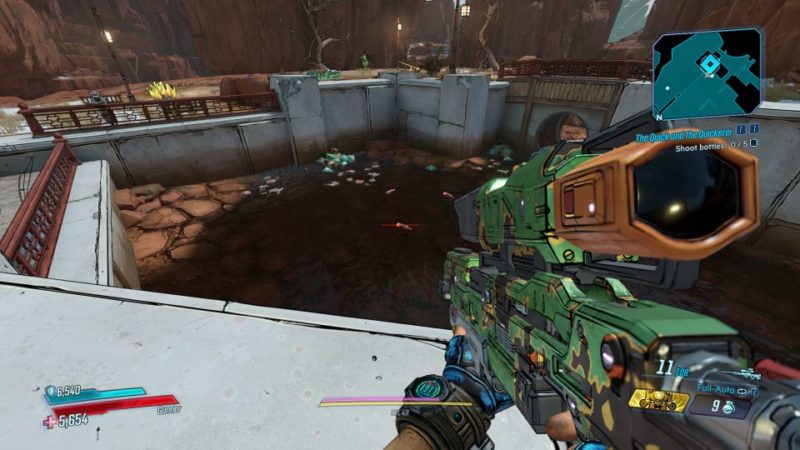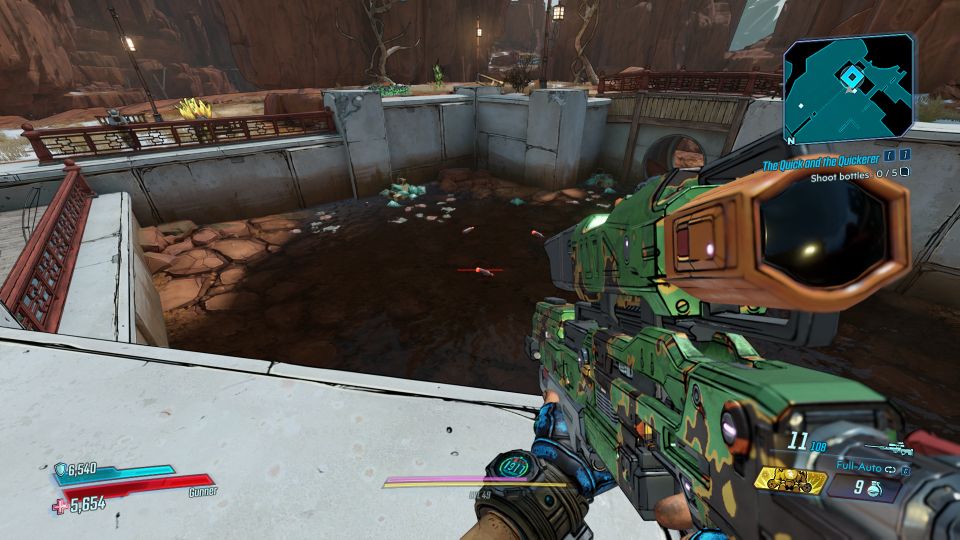 After seeing him shoot, talk to him to encourage him.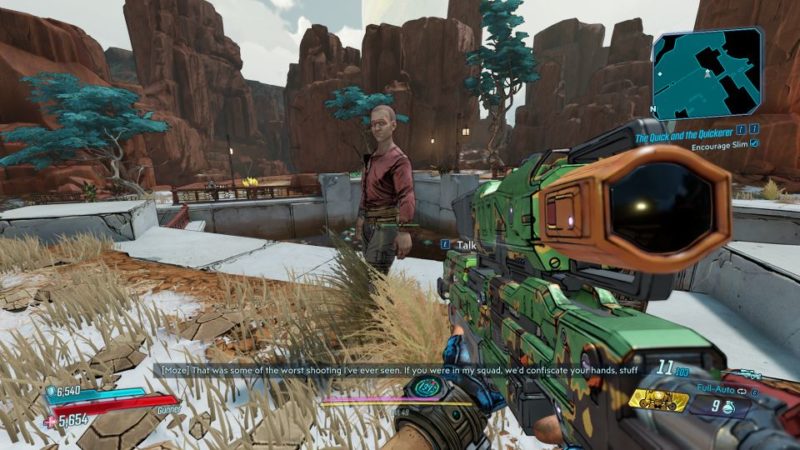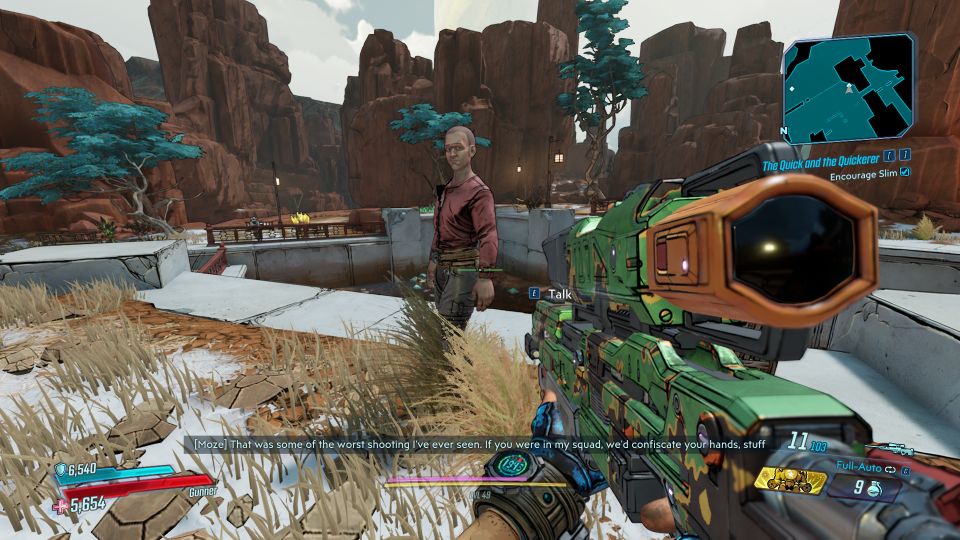 Find some armor
Slim will require some armor for the duel. Pick up the safety first sign.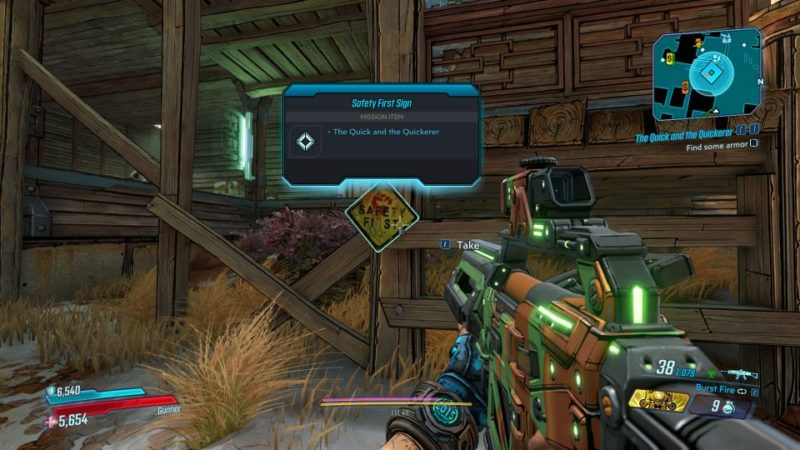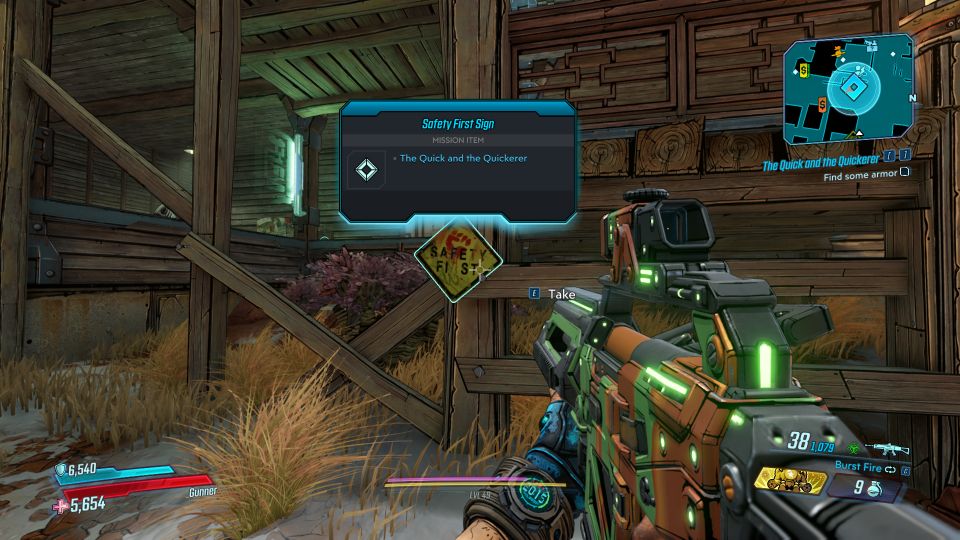 Pass it to Slim who's already waiting at the dueling area.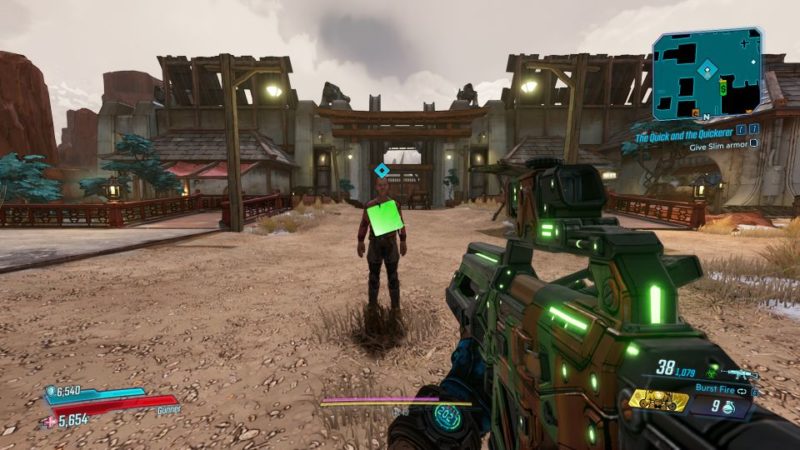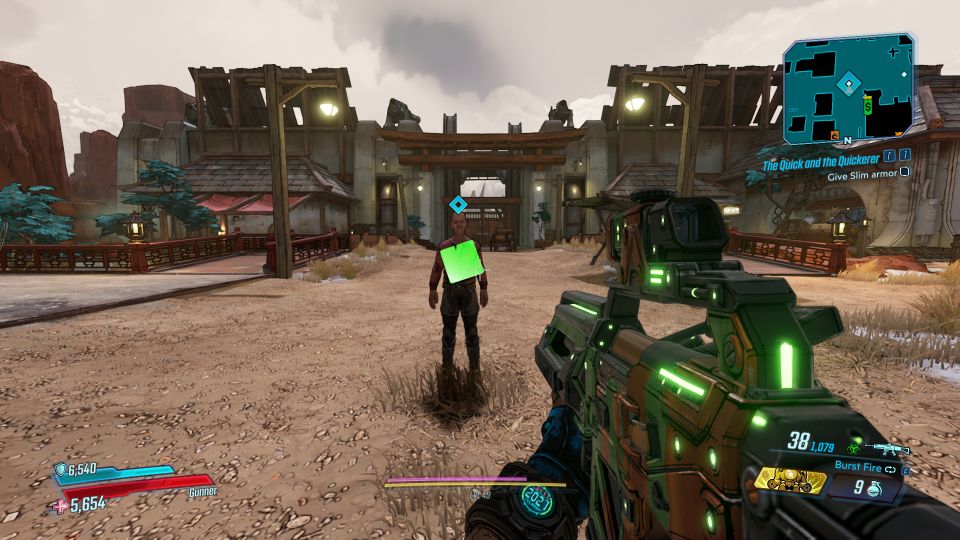 Call out Drunk William
Next, head to the gambling den again to call out Drunk William for the duel.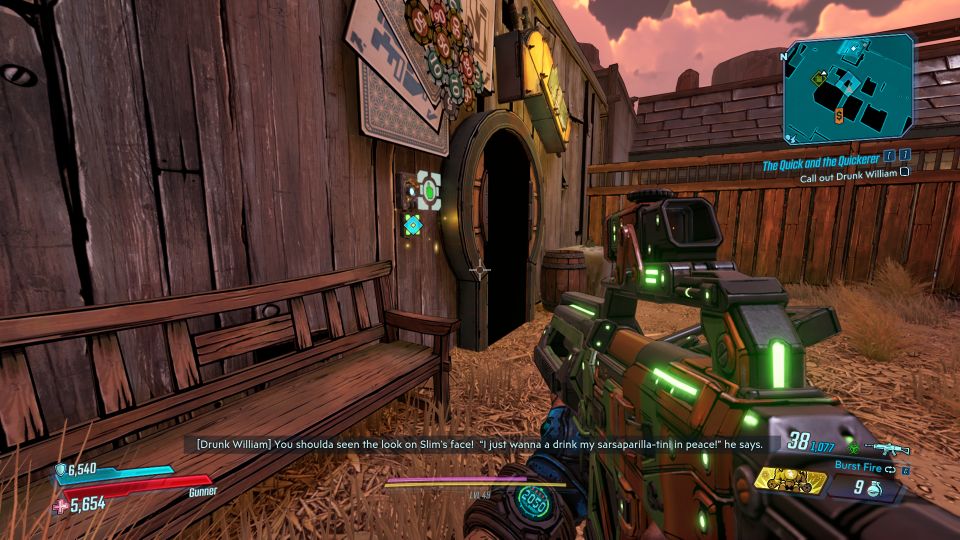 Pick up bucket
As Slim gets nervous about his head being unprotected, pick up the bucket nearby and pass it to him.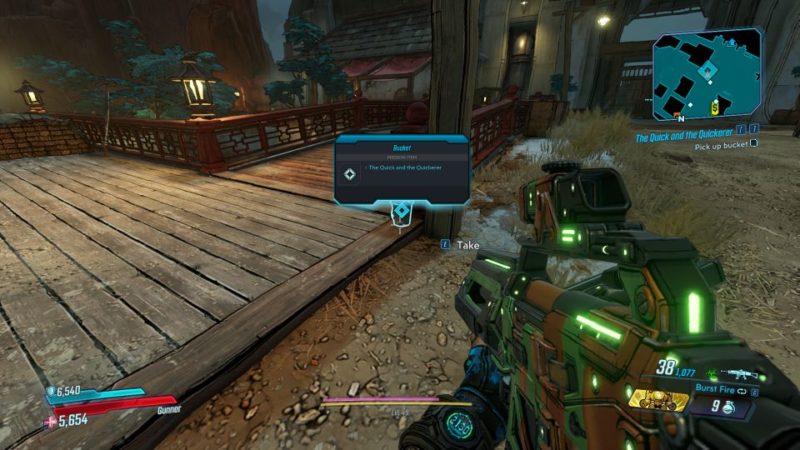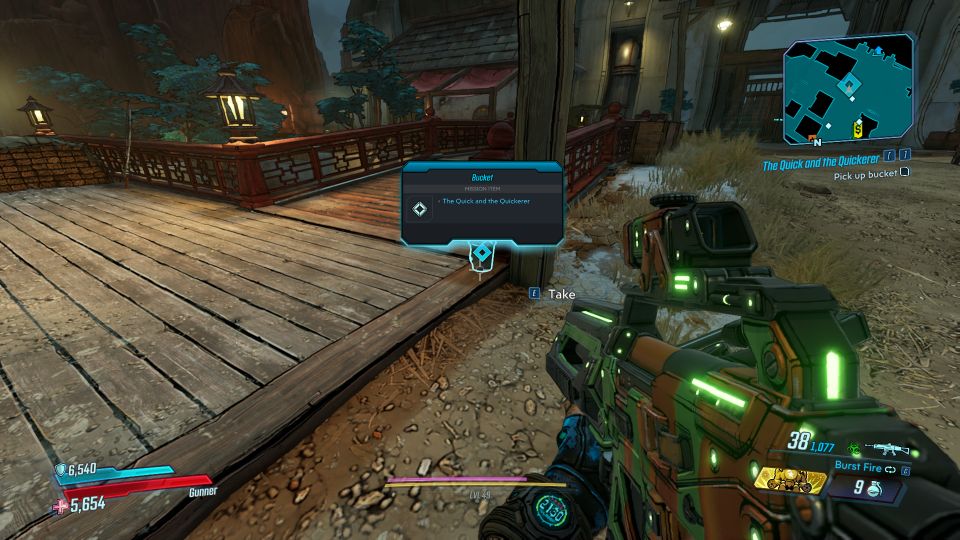 Ring the bell
Here, you simply need to ring the bell and they'll fight each other.
Slim will win the fight by a margin.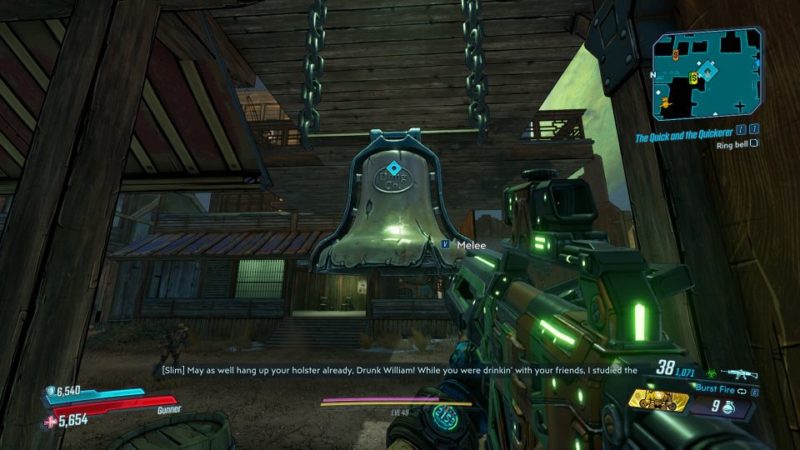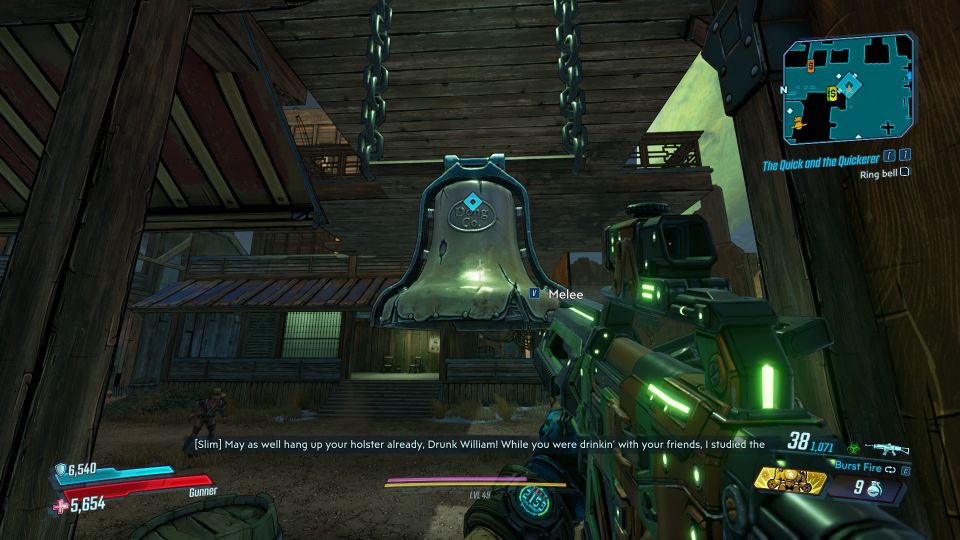 Revive him after the fight.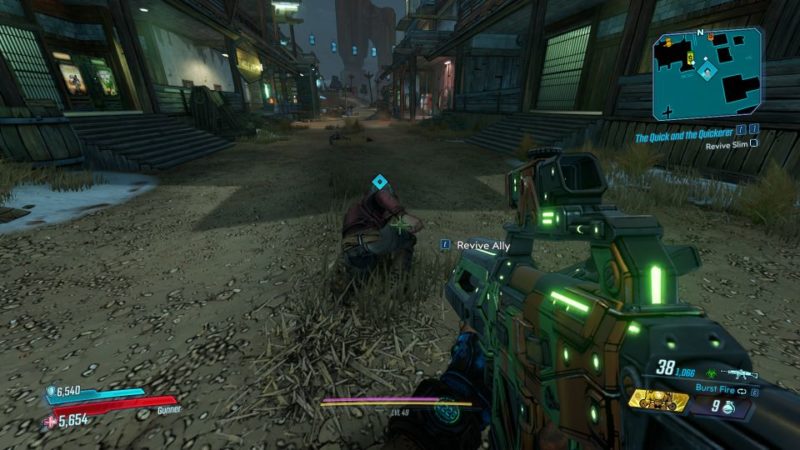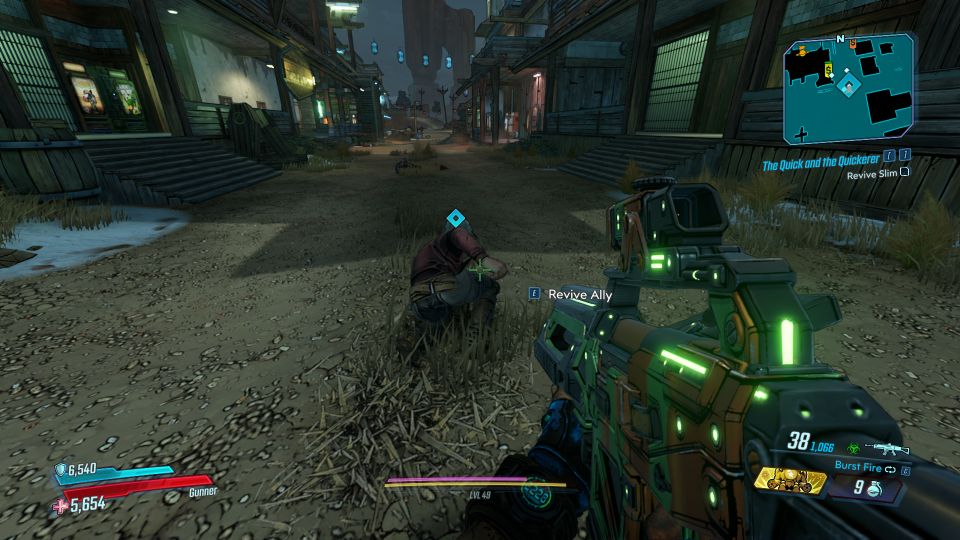 Return to the undertaker
Head back to the lady to complete the mission.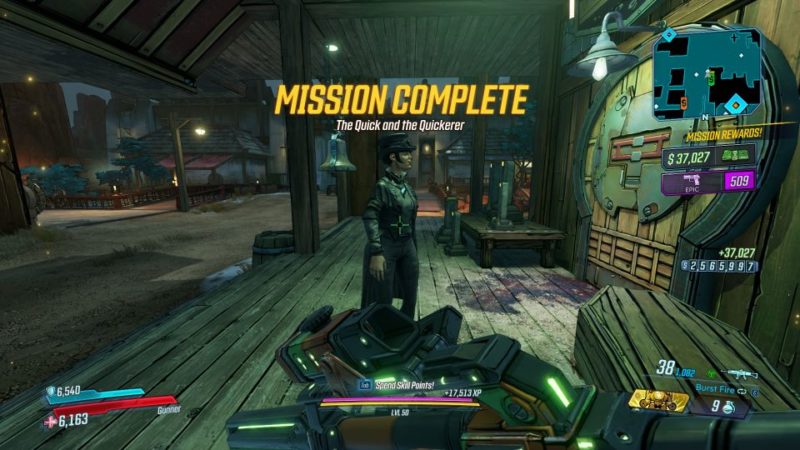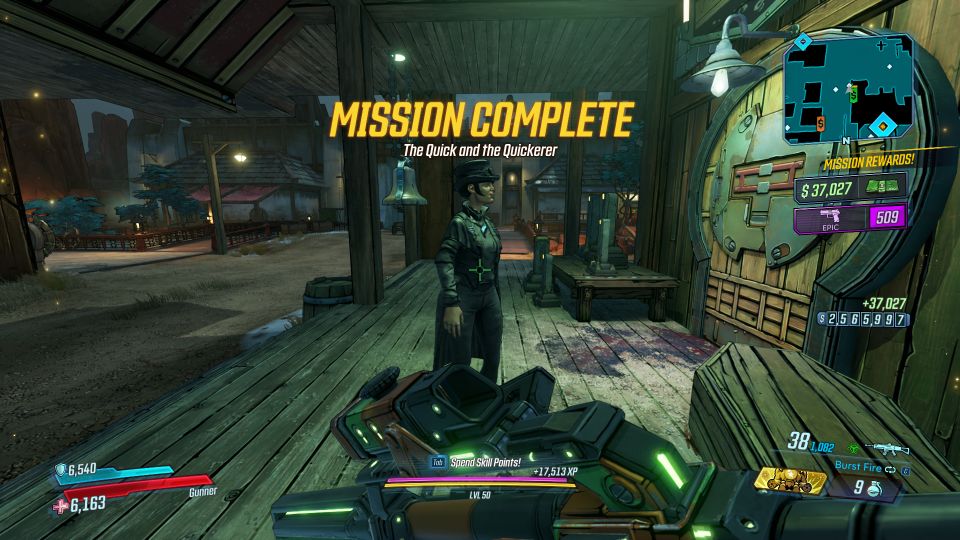 ---
Related articles:
Riding To Ruin: Borderlands 3 Bounty Of Blood Walkthrough
The Dandy And Damsel: Borderlands 3 Bounty Of Blood Walkthrough
The Meatman Prophecy: Borderlands 3 Bounty Of Blood Walkthrough