The Meatman Prophecy is a side mission in Bounty of Blood DLC of Borderlands 3.
Your task is to recreate a Meatman statue to scare a man named Jones.
Here's a walkthrough of The Meatman Prophecy in Borderlands 3.
To begin the mission, talk to this lady at Bloodsun Canyon.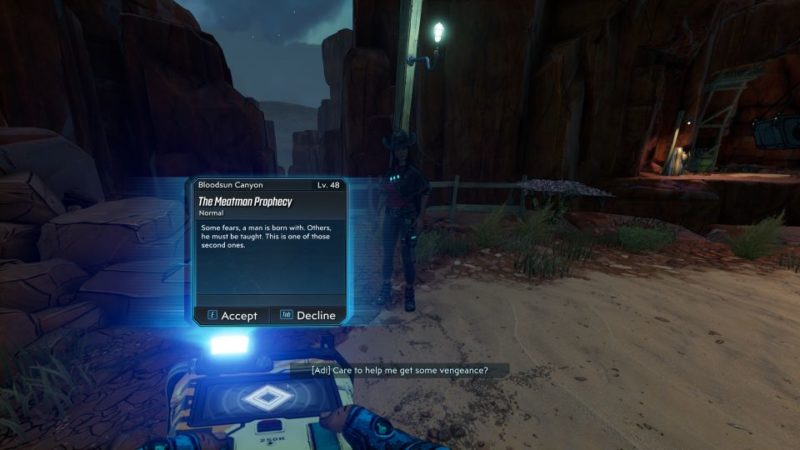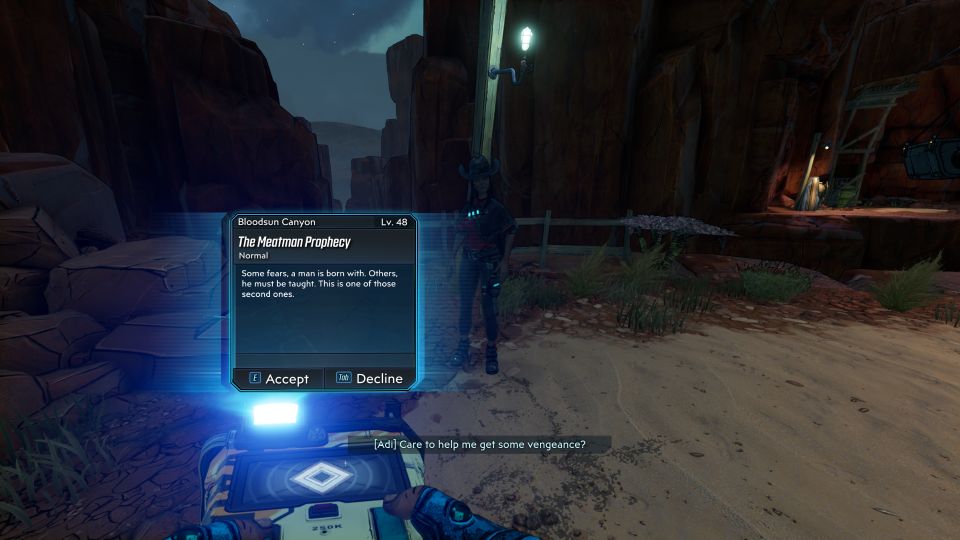 Pick up the Meatman frame and wait for her to open the telezapper portal.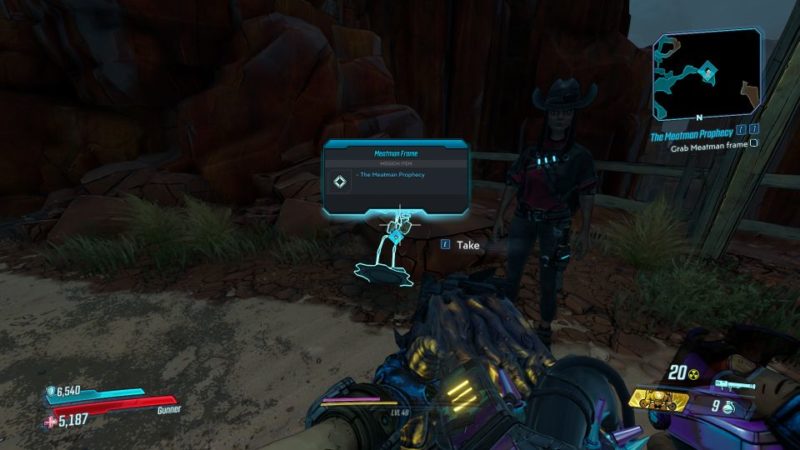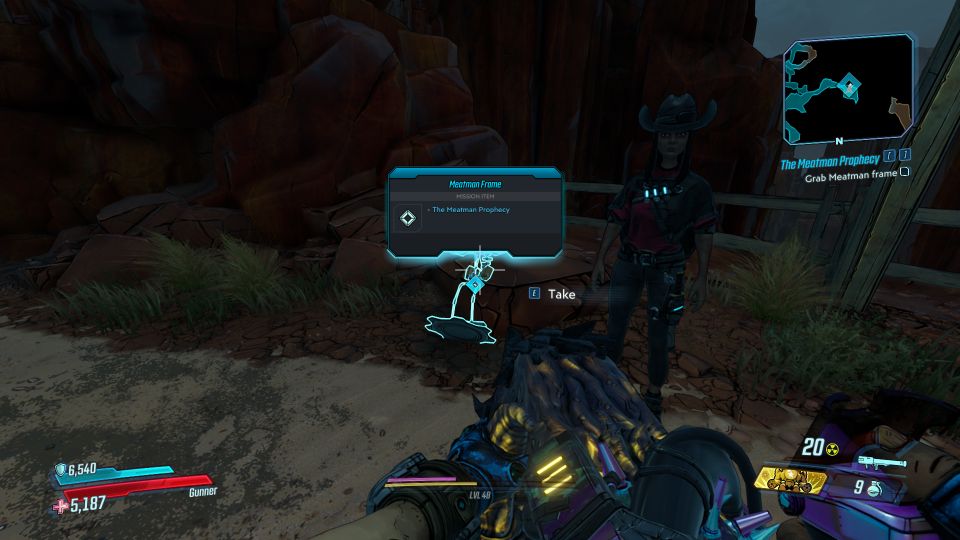 Place the frame
At the Redolent Residence, place the Meatman frame in front of the house.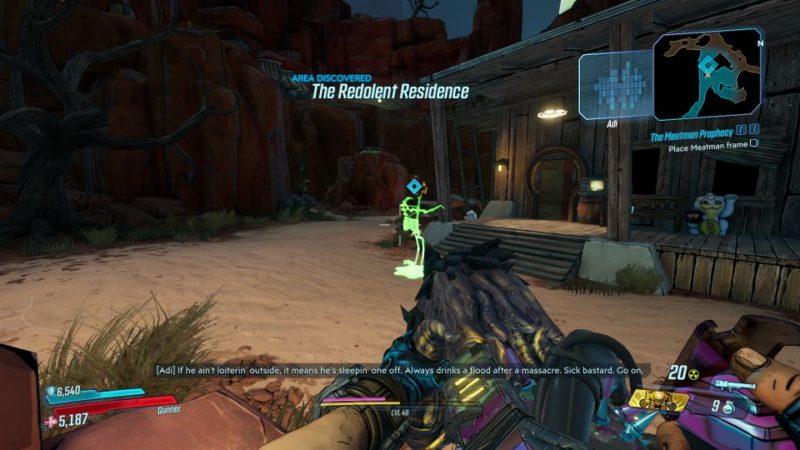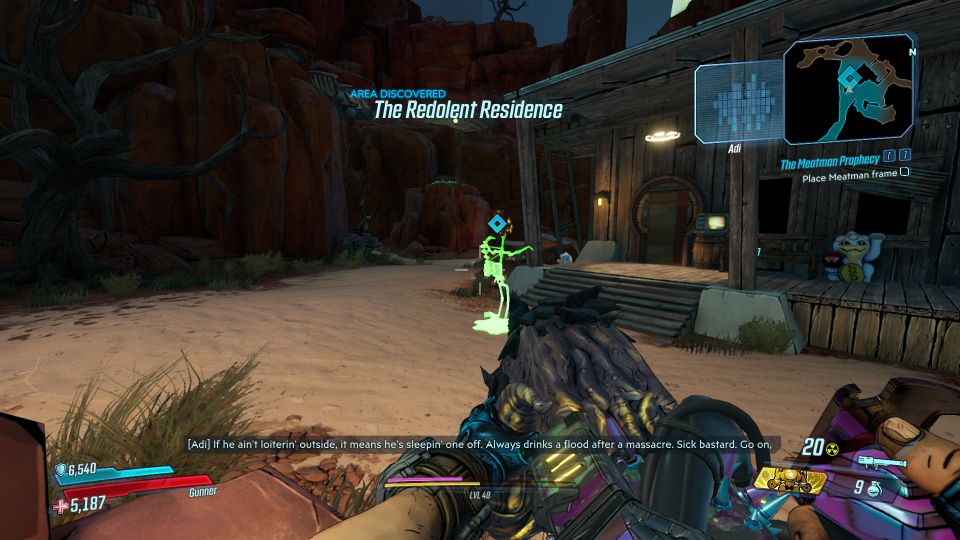 Collect jacket, pants and gloves
Kill all of the enemies first, and then look for the jacket, pants and gloves.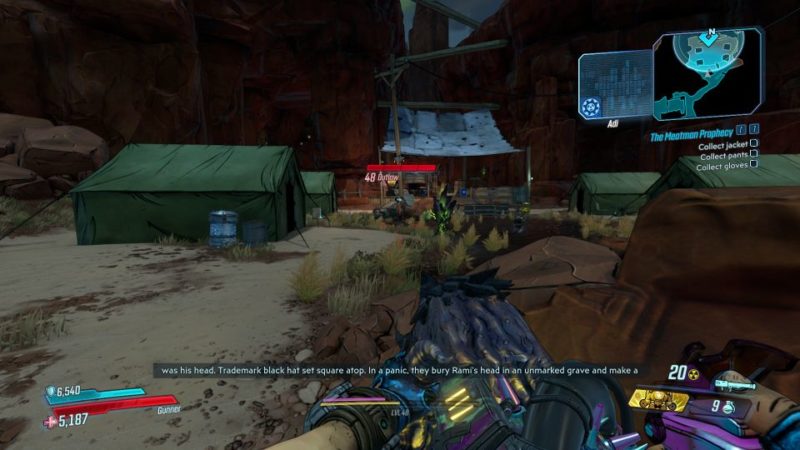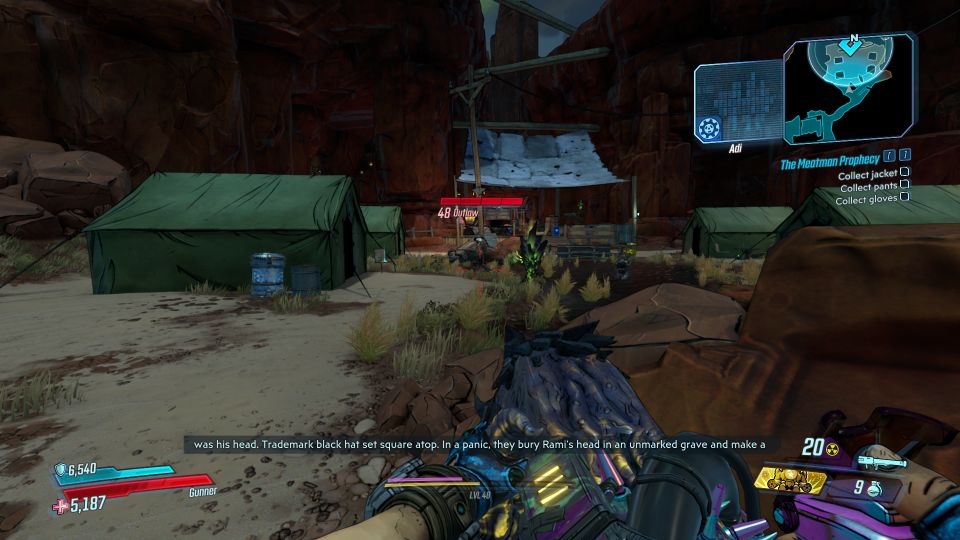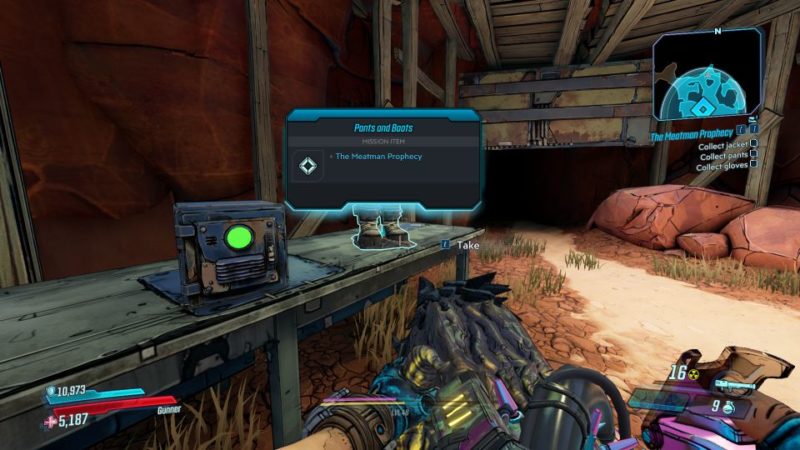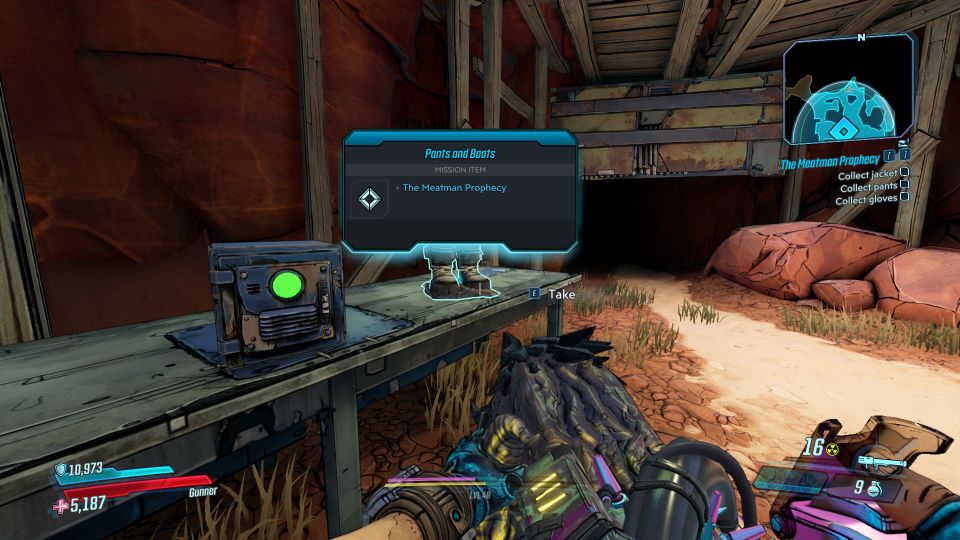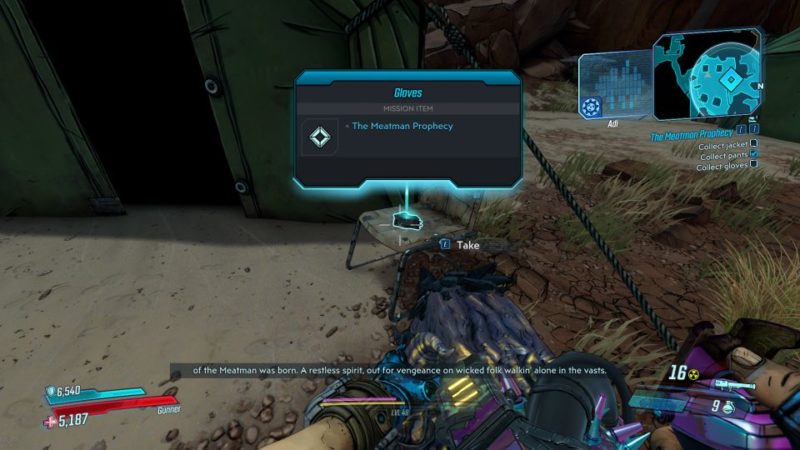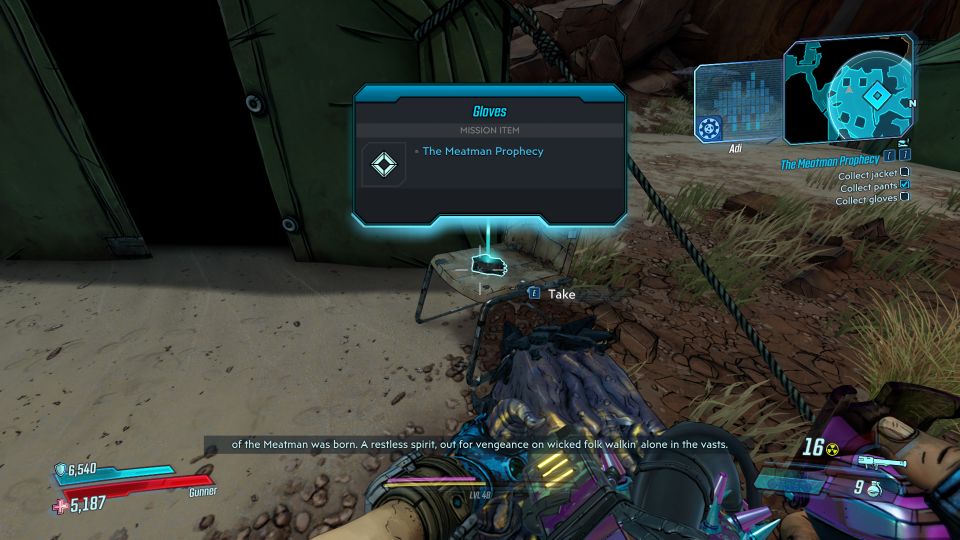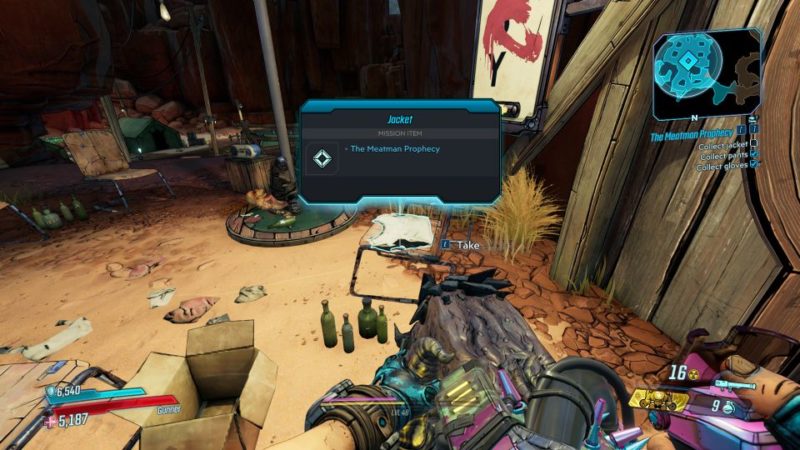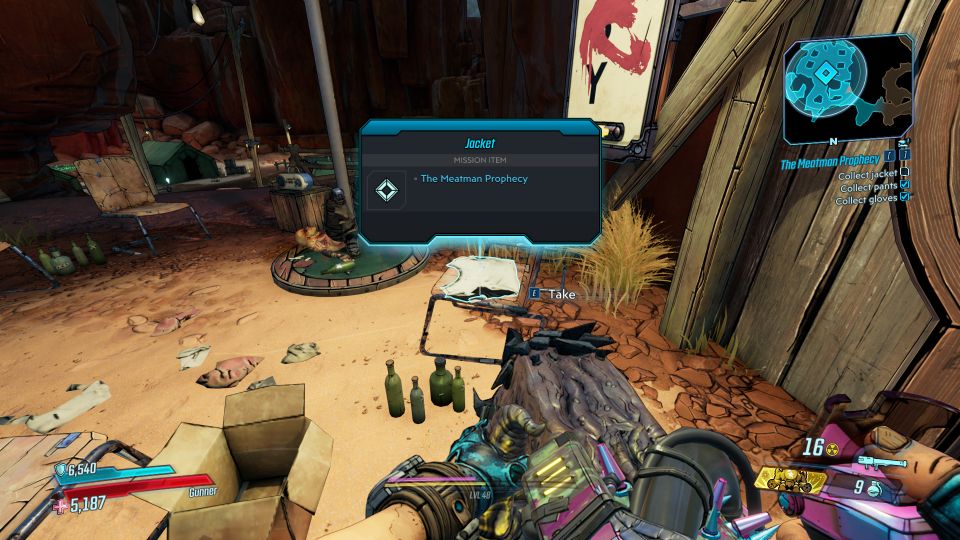 Kill the biggest bellik
Next, you'll need a bellik head. Nearby, there's a nest filled with belliks. Kill them all.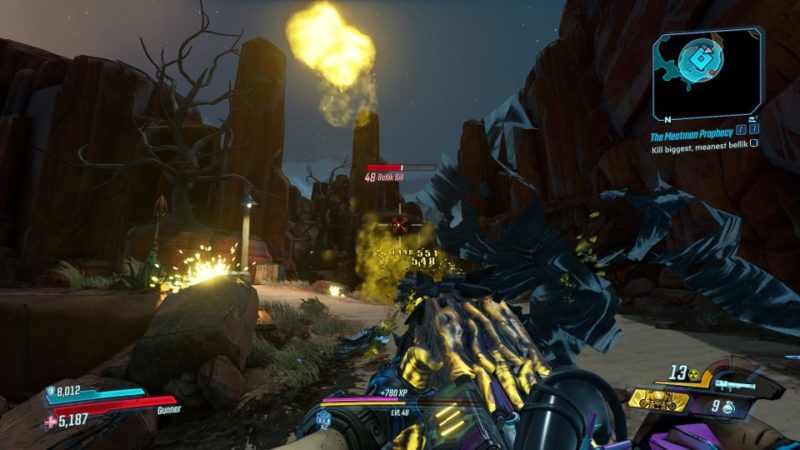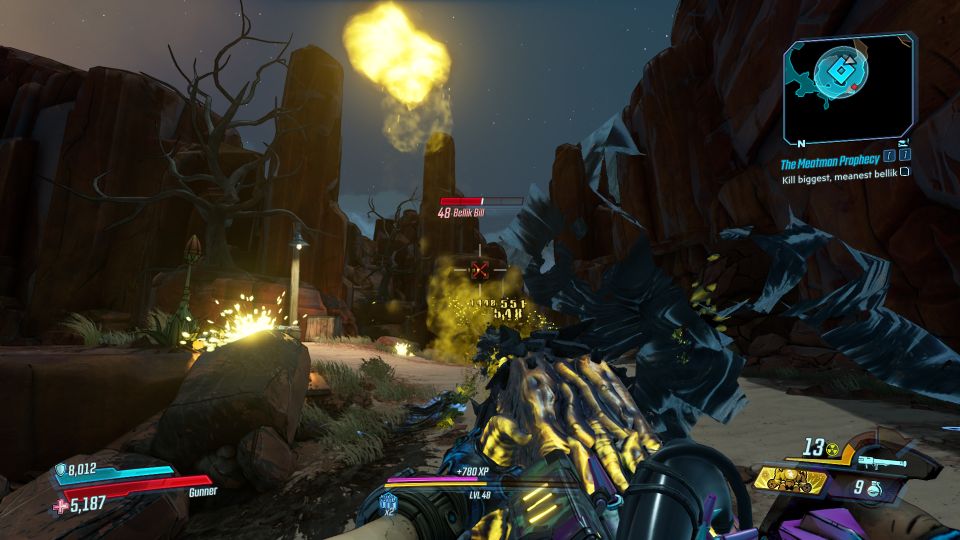 The biggest one will drop the bellik head.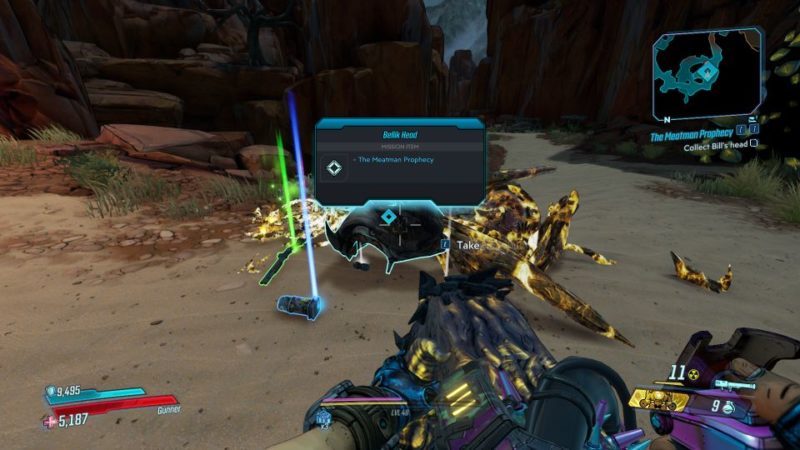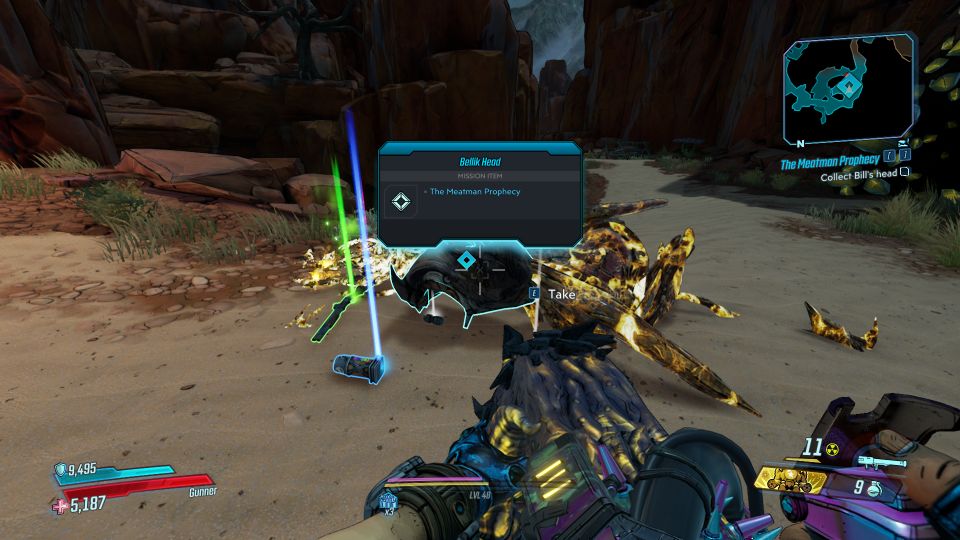 Build Meatman
Head back to the house to build the Meatman statue.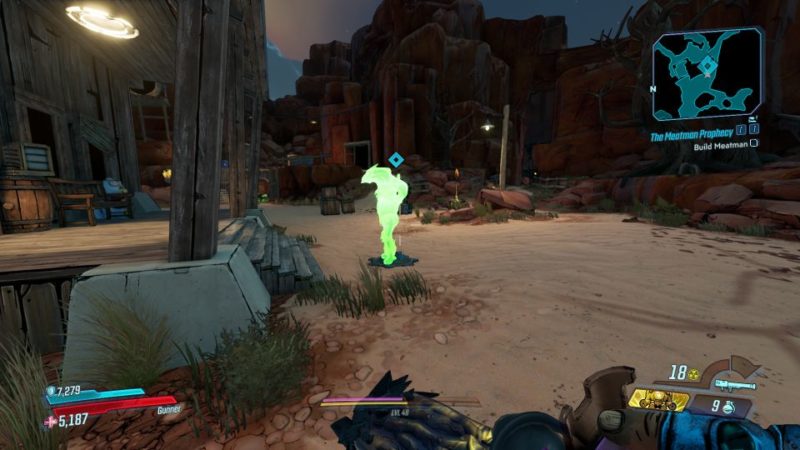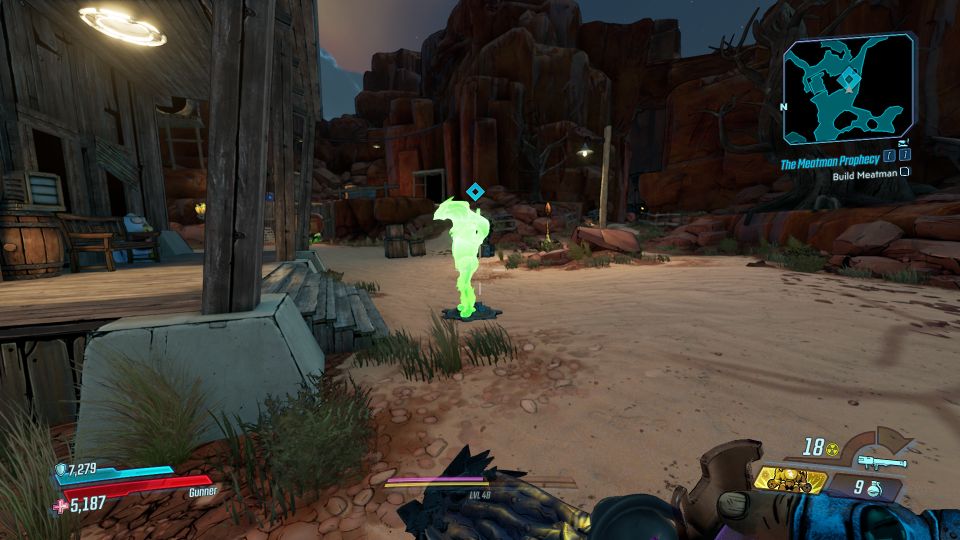 Find fuel
You will then need to find a fuel can.
Use the breezebloom to go up.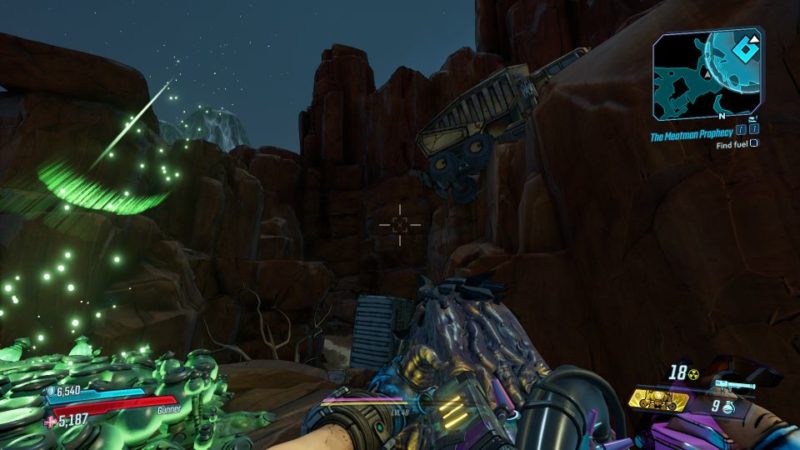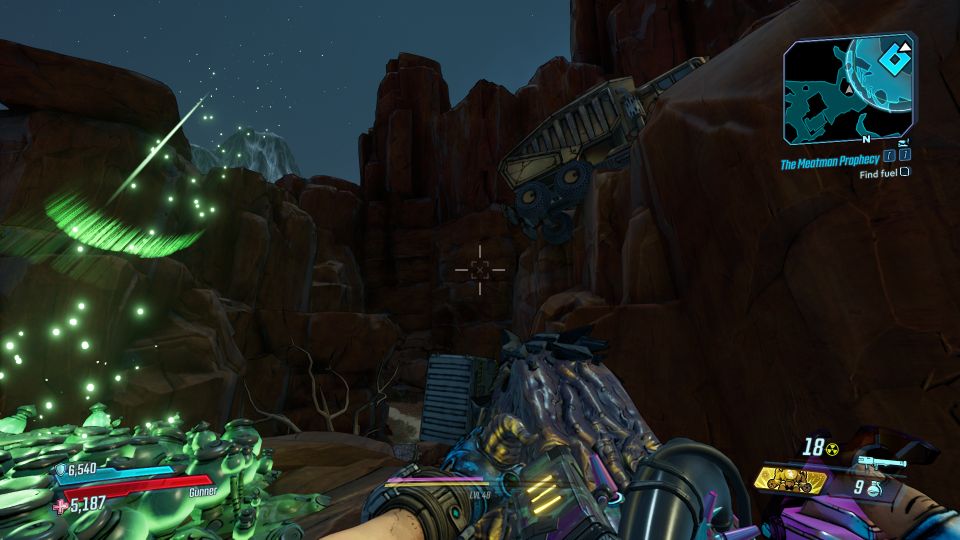 At the top, you'll need to cross to the other side.
Jump into the container which has a breezebloom at the bottom of it.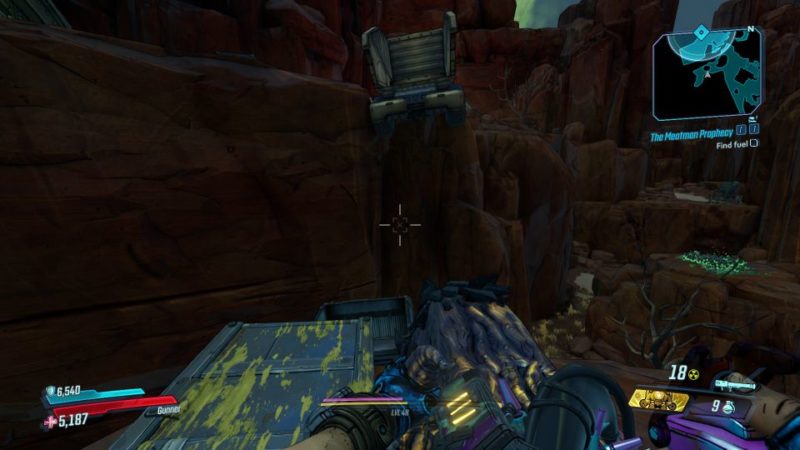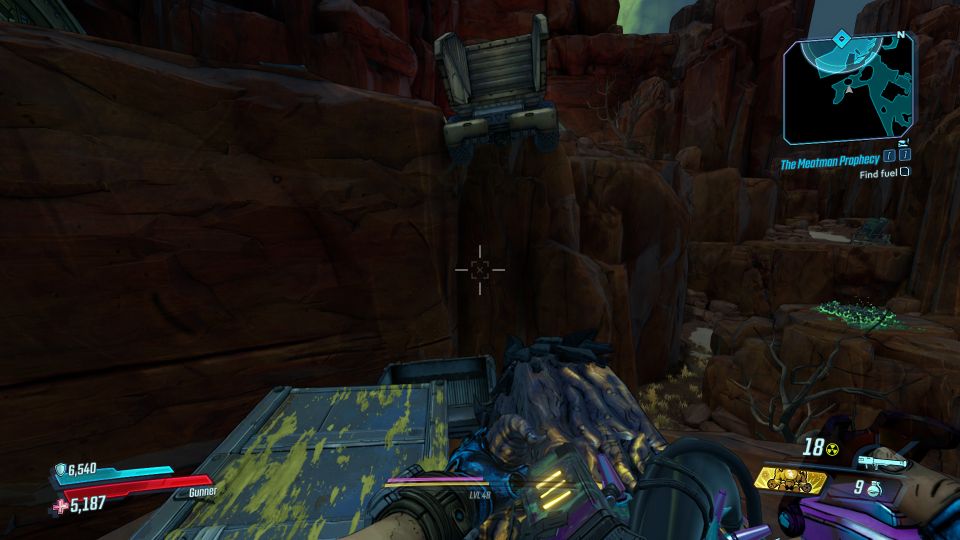 You will then reach the other side.
Pick up the fuel can from another container.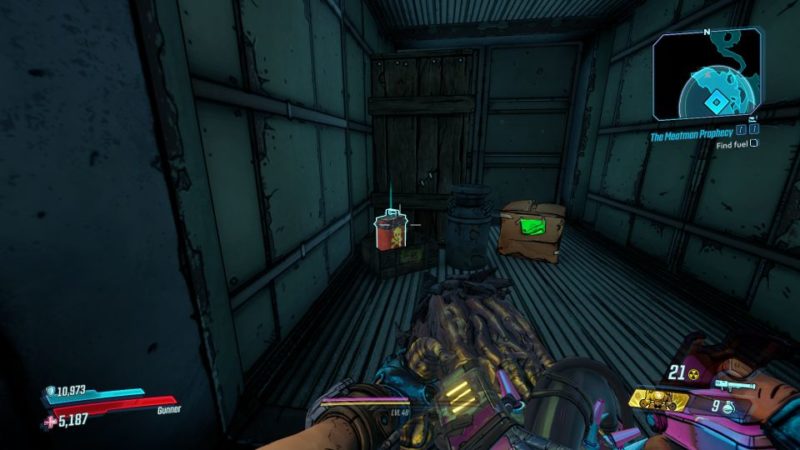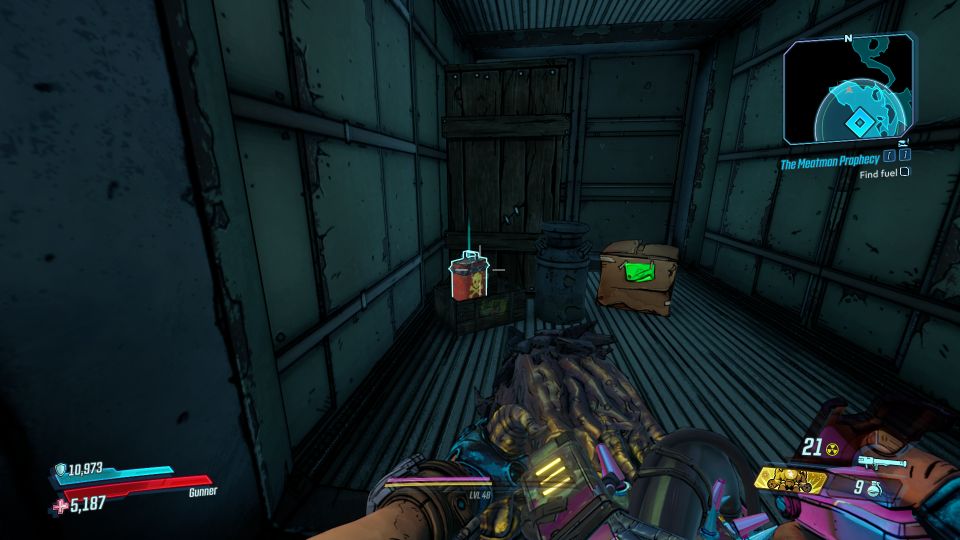 Once you have the fuel, go back to the Meatman statue and place the fuel.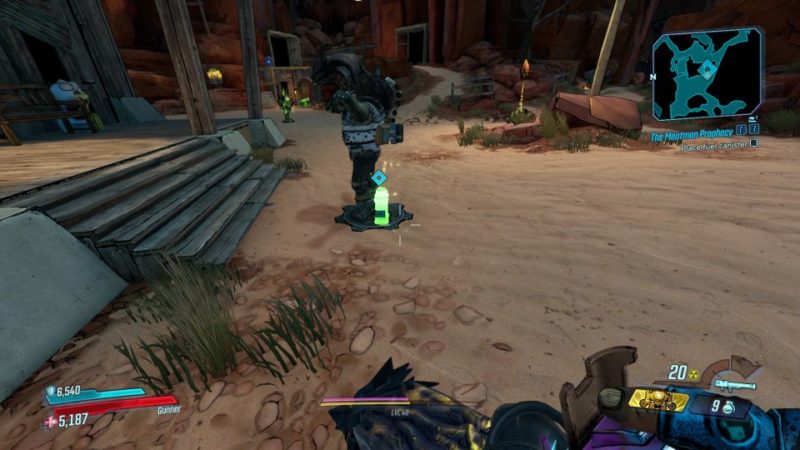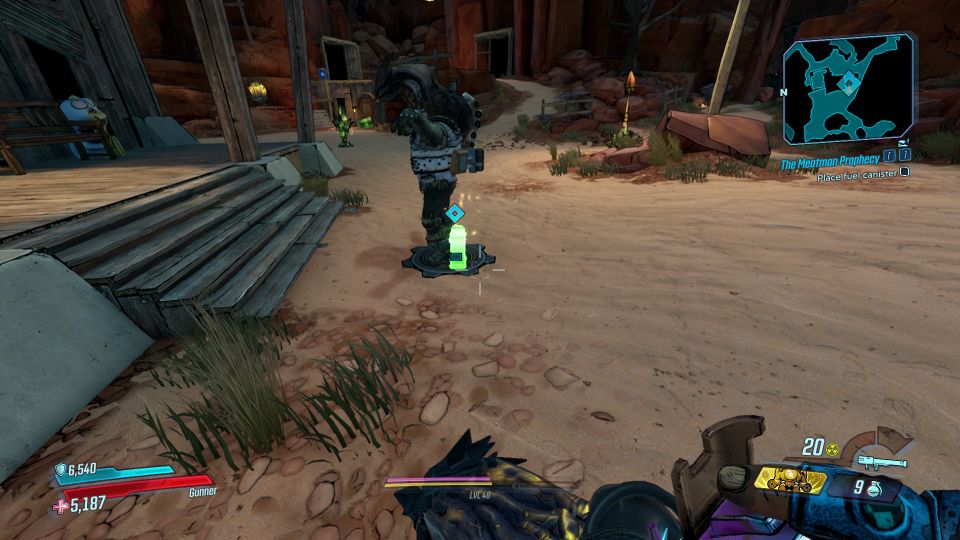 Get bandit's hat
You will then need to get the bandit's hat from behind the house.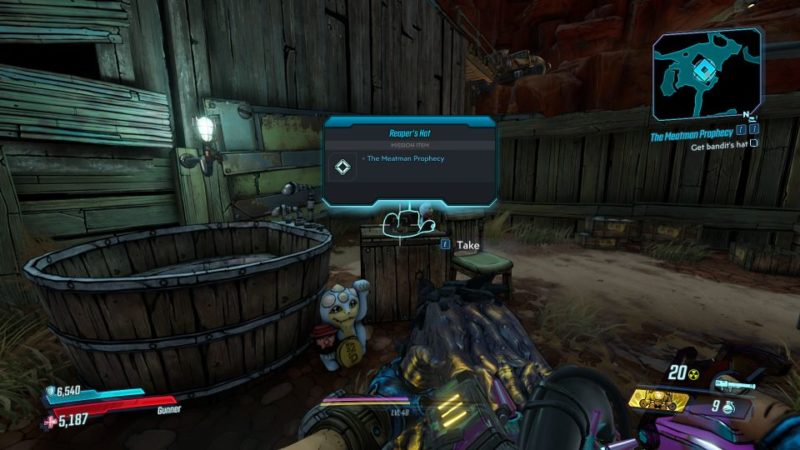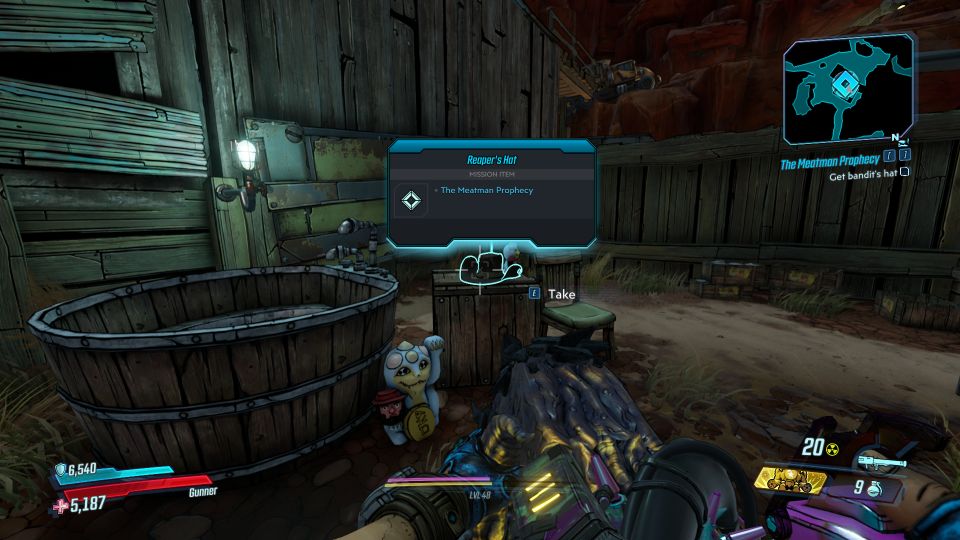 Place the hat on the Meatman and set it on fire.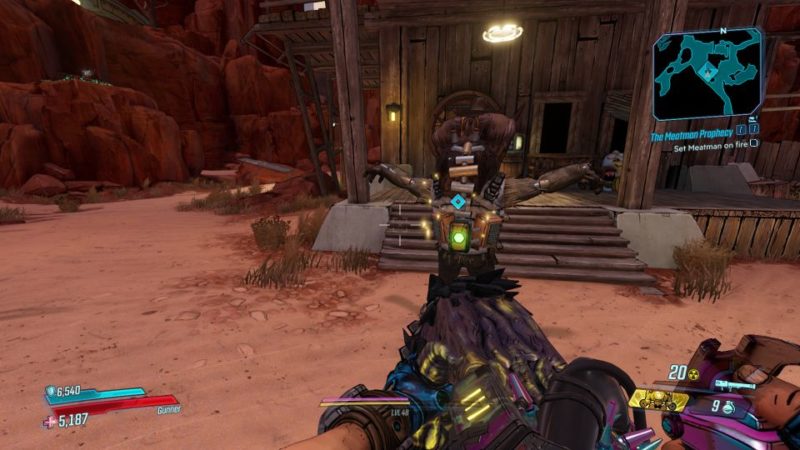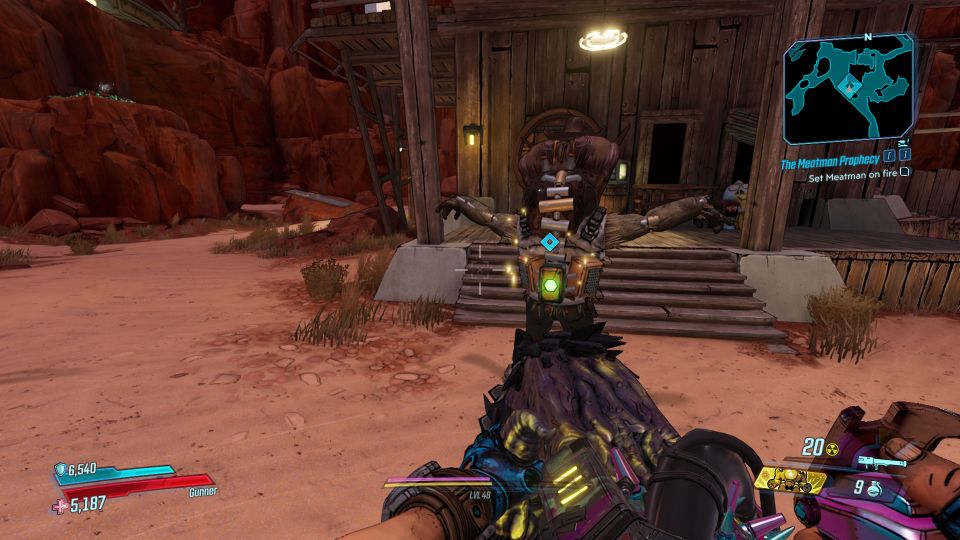 Kill bandits
Bandits will come out and you just have to kill them all.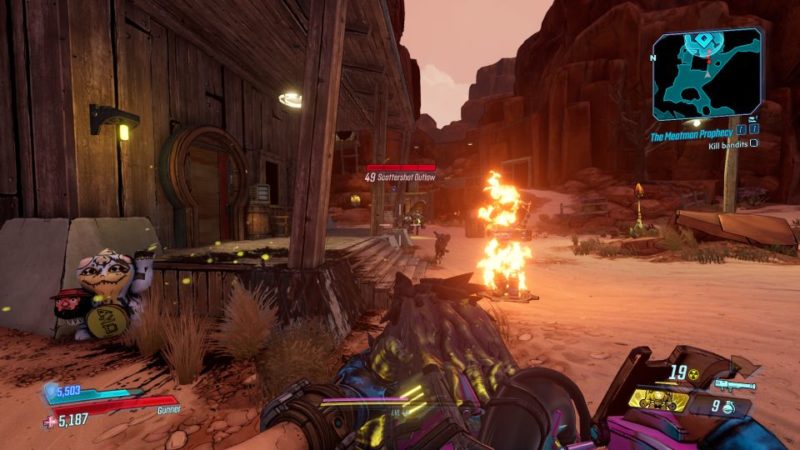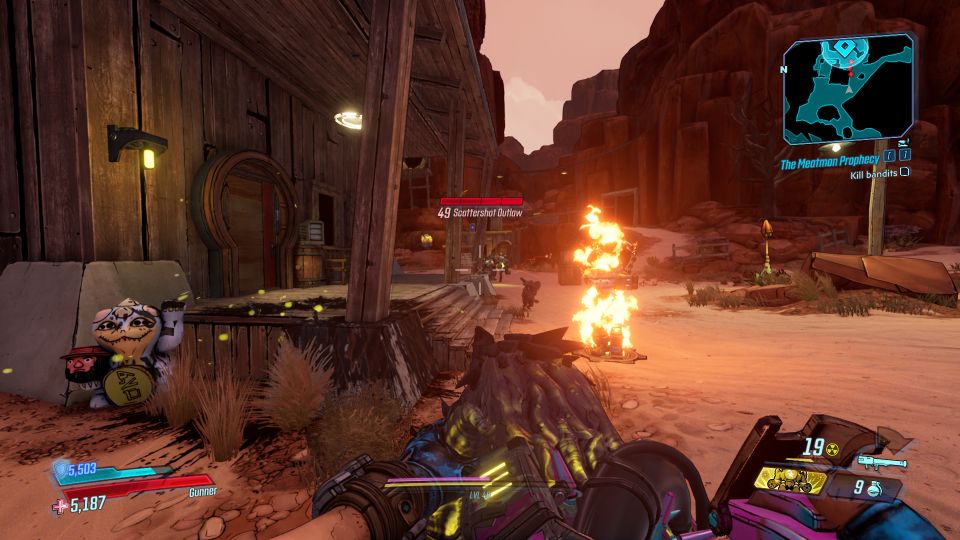 Continue burning
You can either hear Jones' penance or continue burning the Meatman.
We chose to keep burning the Meatman and he'll eventually pass out.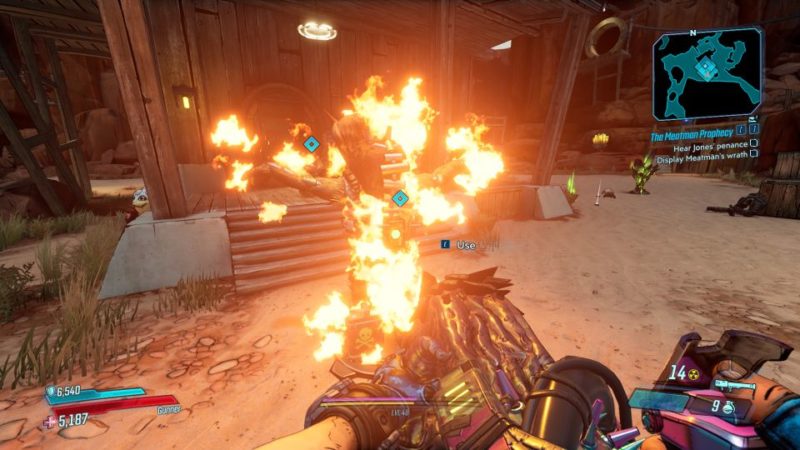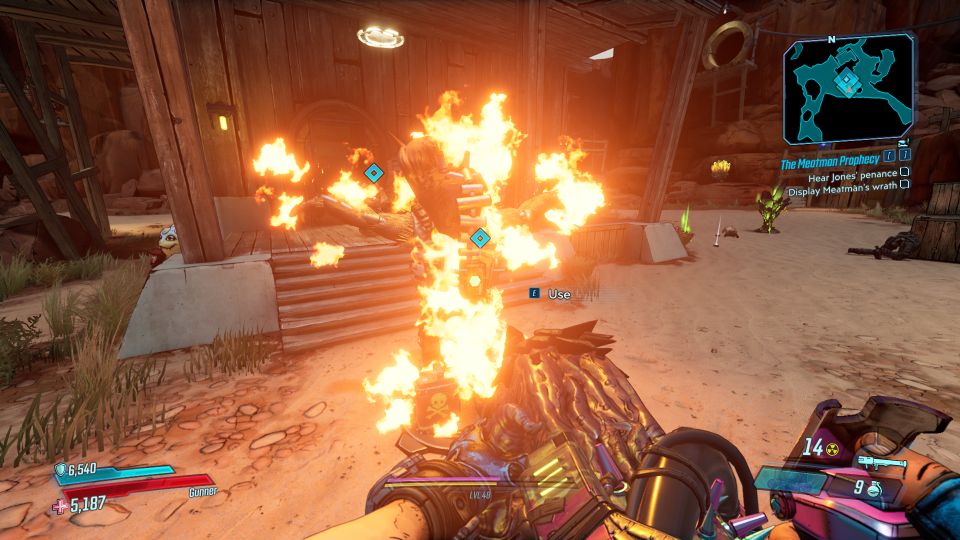 The mission ends when you talk to the lady again. You will earn some cash from this.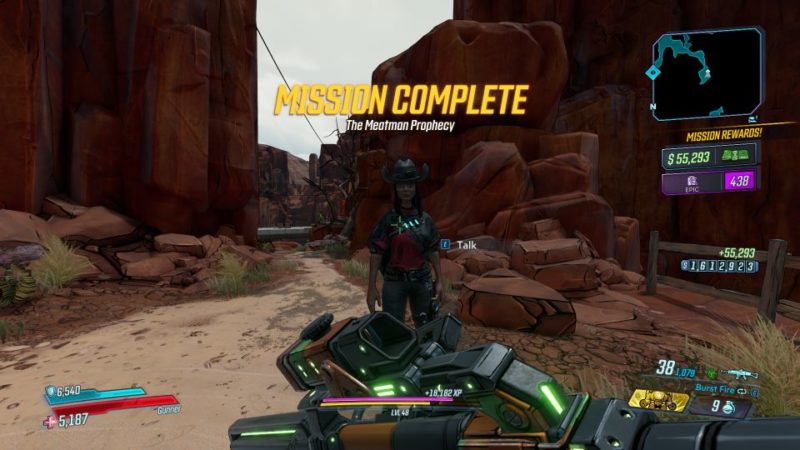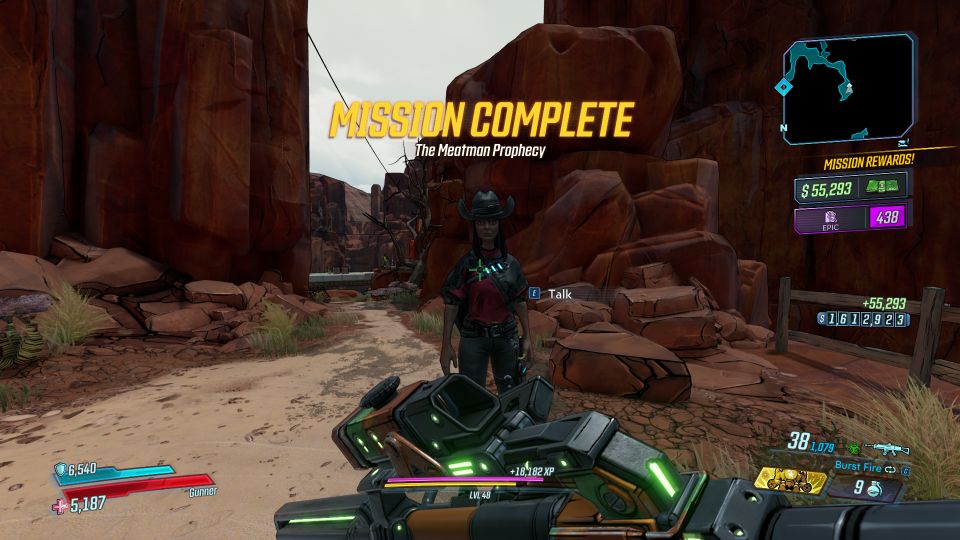 ---
Related articles:
Riding To Ruin: Borderlands 3 Bounty Of Blood Walkthrough
The Dandy And Damsel: Borderlands 3 Bounty Of Blood Walkthrough
Where It All Started: Borderlands 3 Bounty Of Blood Walkthrough
Off The Rails: Borderlands 3 Bounty Of Blood Walkthrough
Of Blood And Beans: Borderlands 3 Bounty Of Blood Walkthrough