Riding To Ruin is the main story mission in Bounty of Blood in Borderlands 3.
Your task is to find Rose at the Crater and eliminate her. You will also need to defeat the Ruiner.
Here's a walkthrough of Riding to Ruin in Borderlands 3.
Talk to Juno
Head back to Vestige and meet Juno at the bar.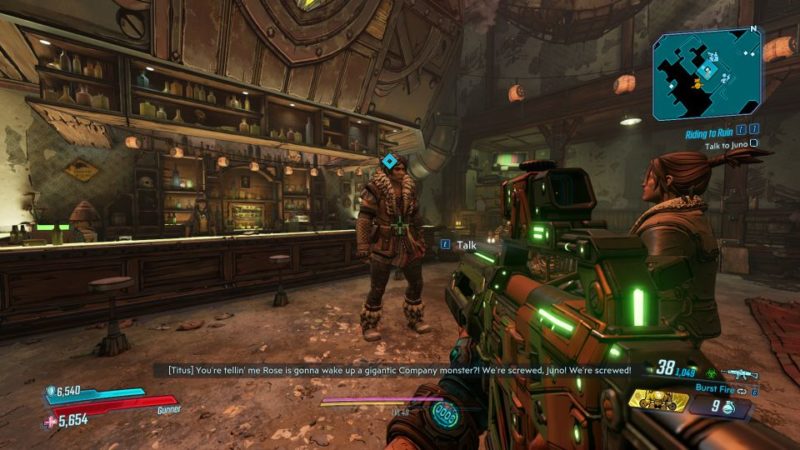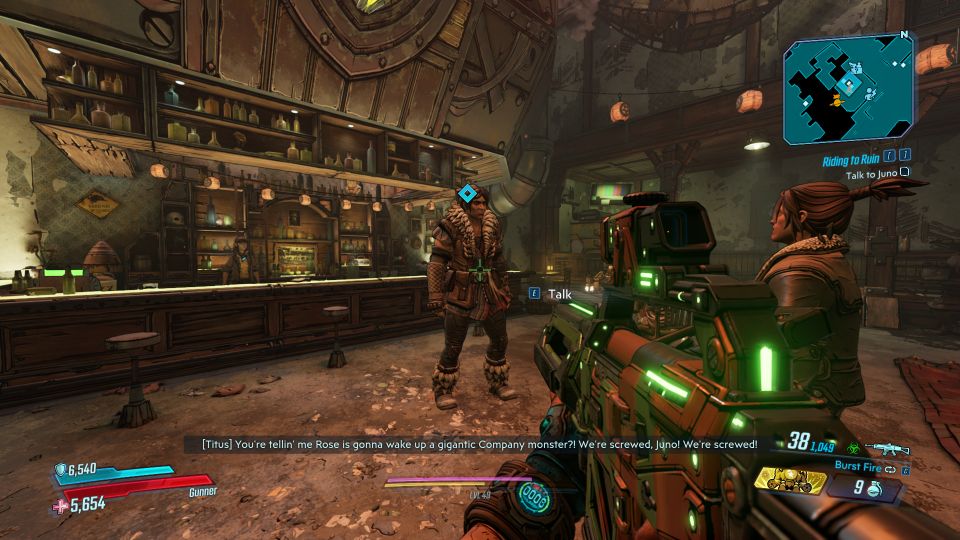 Defeat the Devil Riders
The town will be ambushed by some Devil Riders. Take them all out and continue following Juno.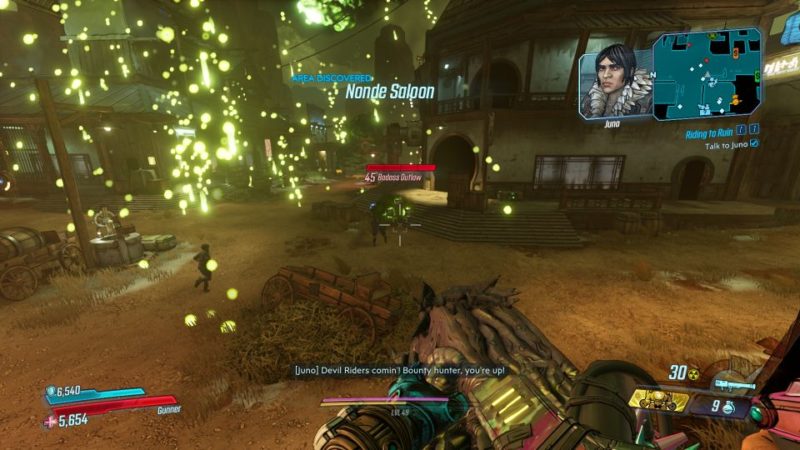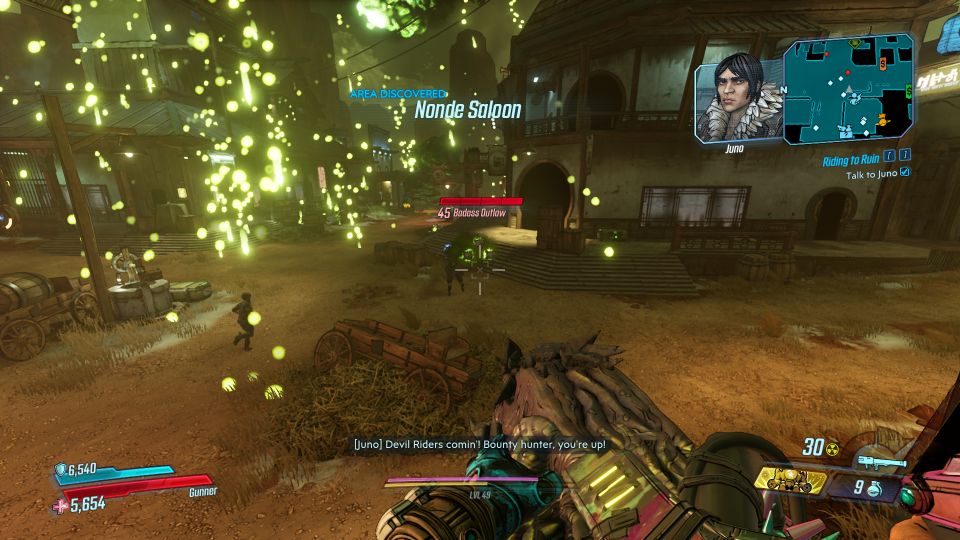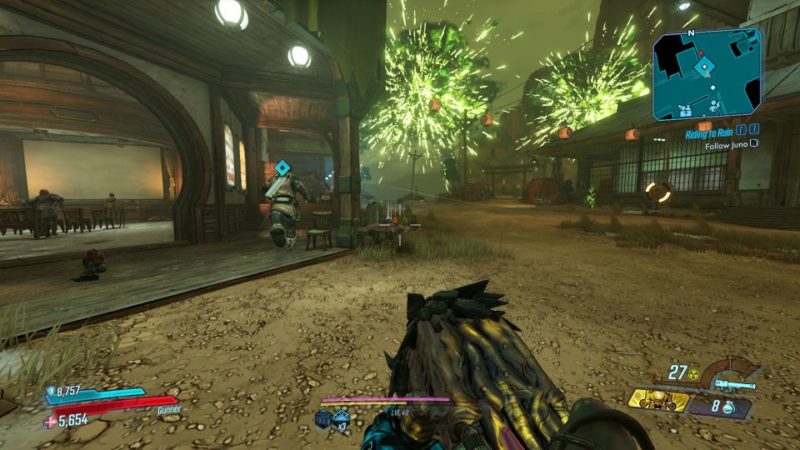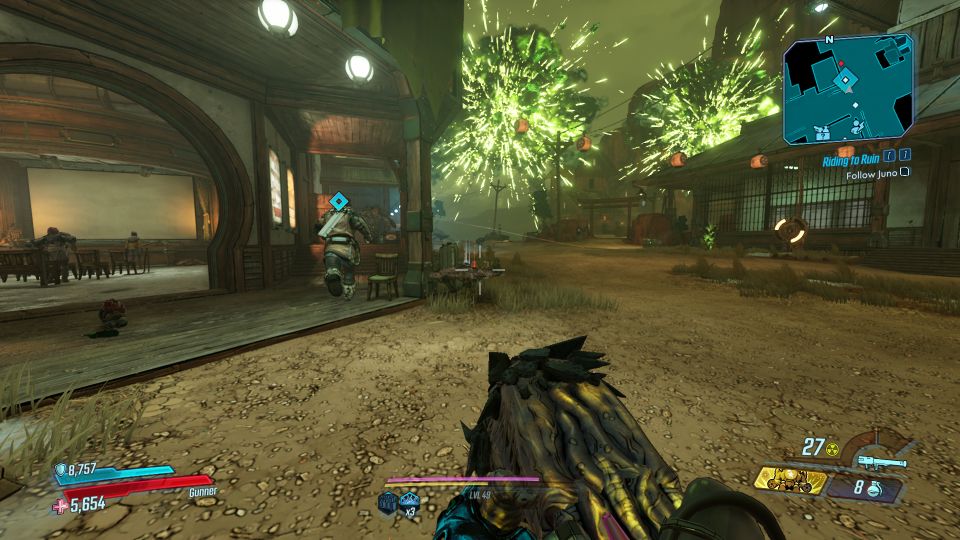 Defend Titus and Juno
Juno will get shot and will be unable to fight.
Defend both Titus and Juno by killing all of the enemies.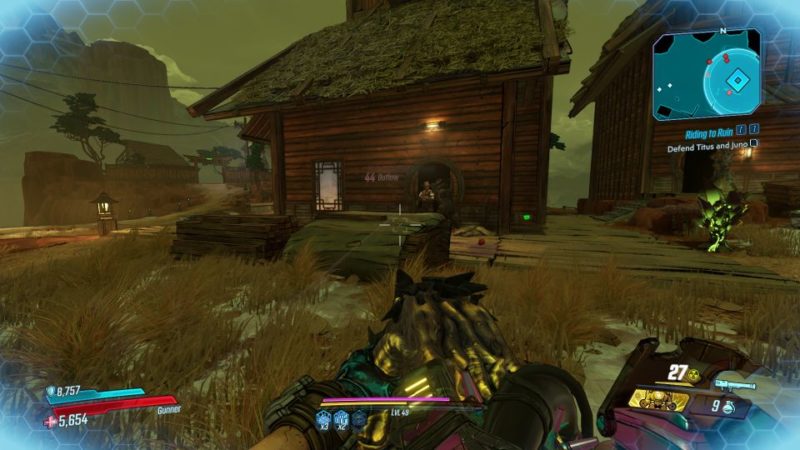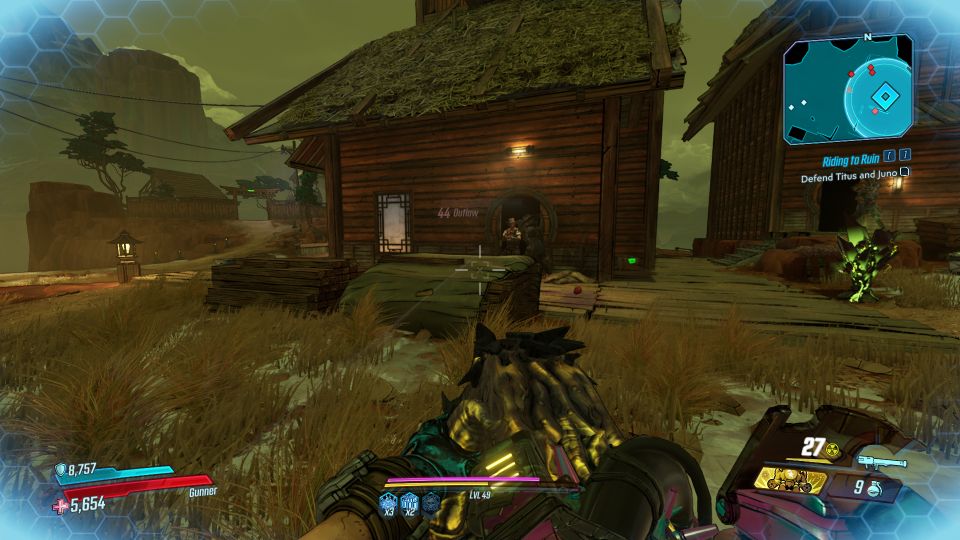 After the first wave, there'll be some devils that will come from the caves including a Lucivore.
Defeat them all.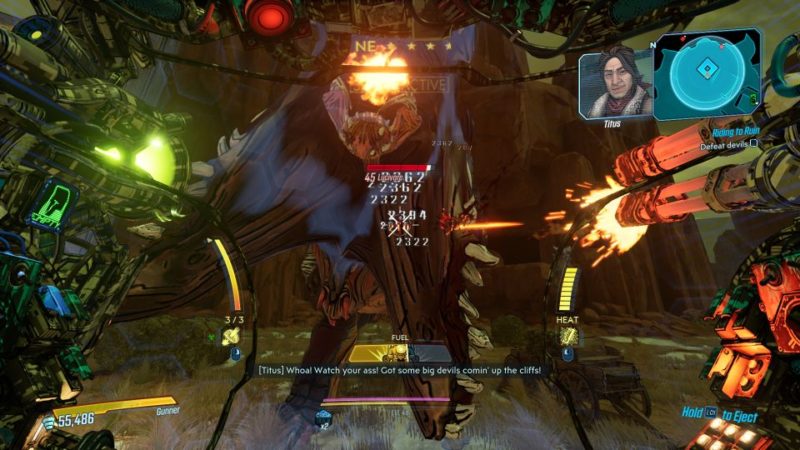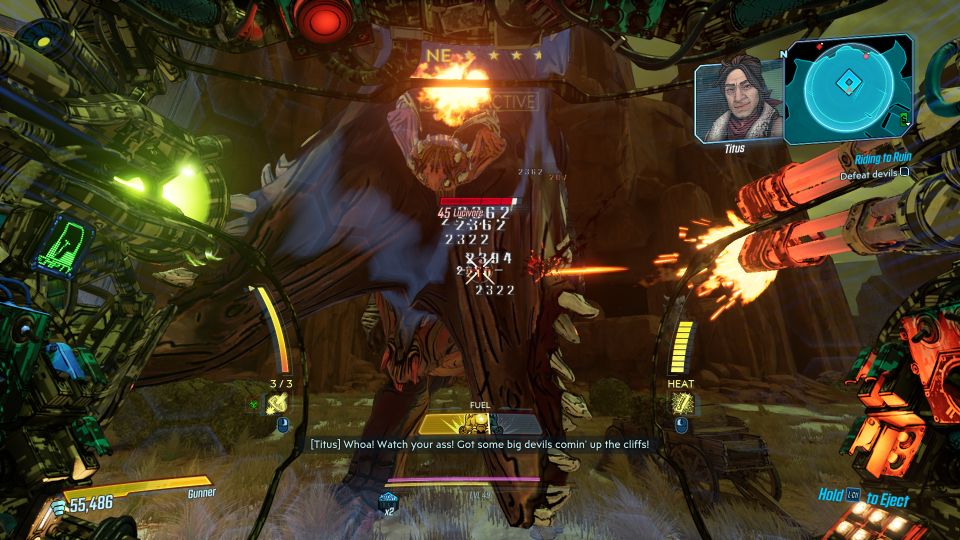 Return to Juno once the enemies are gone.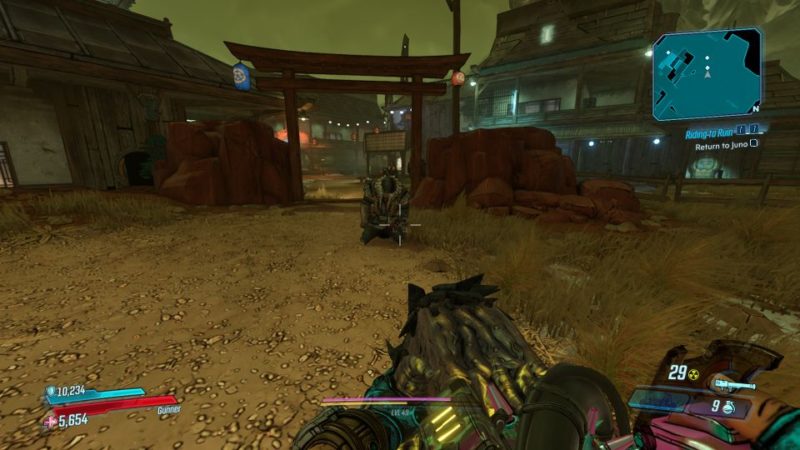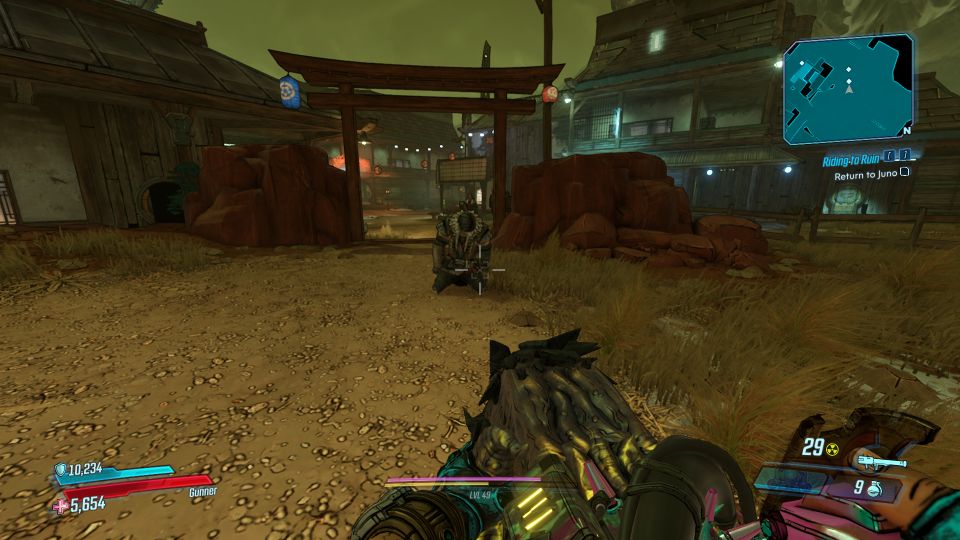 Take the Jetbeast
Next, head to the Blastplains. Digistruct the Jetbeast and follow Juno, Titus and another dude.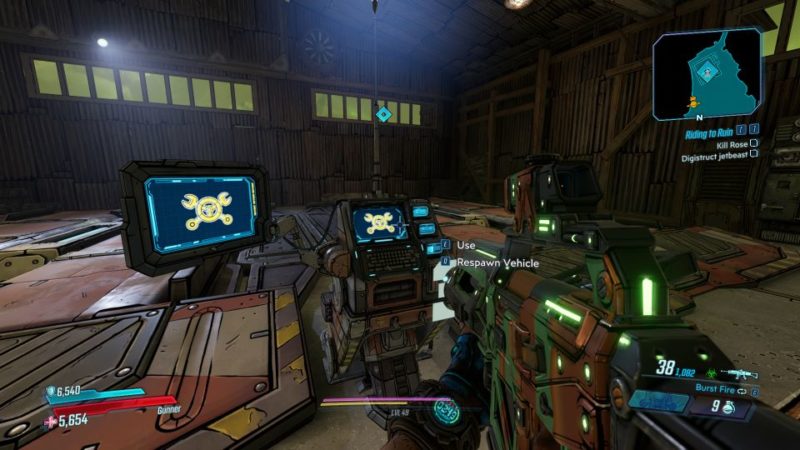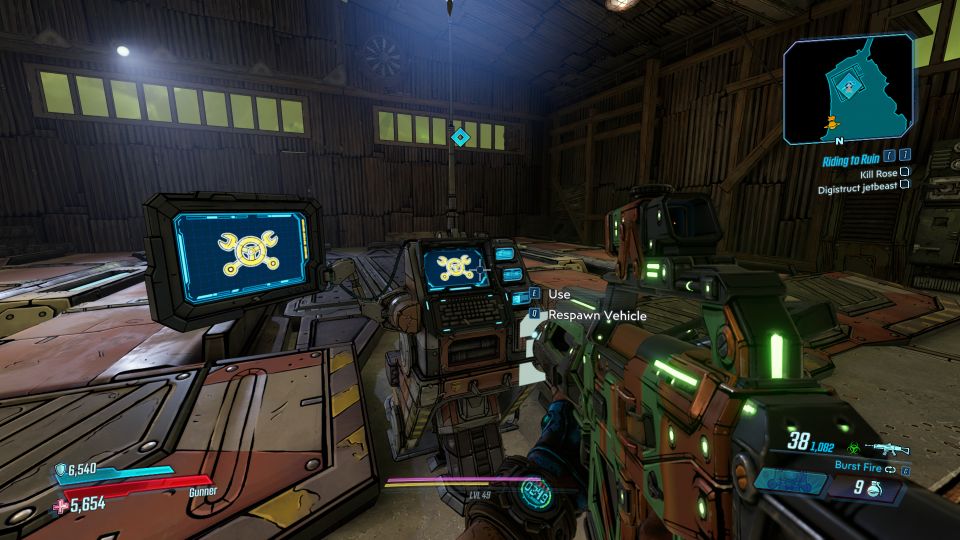 You simply have to follow them the whole way.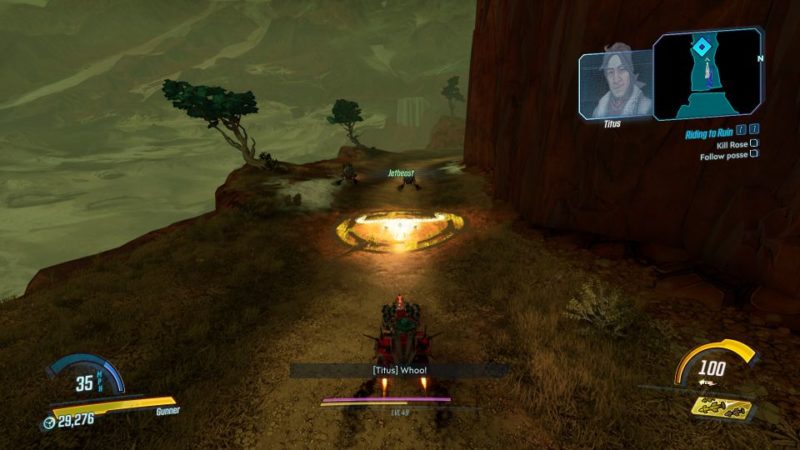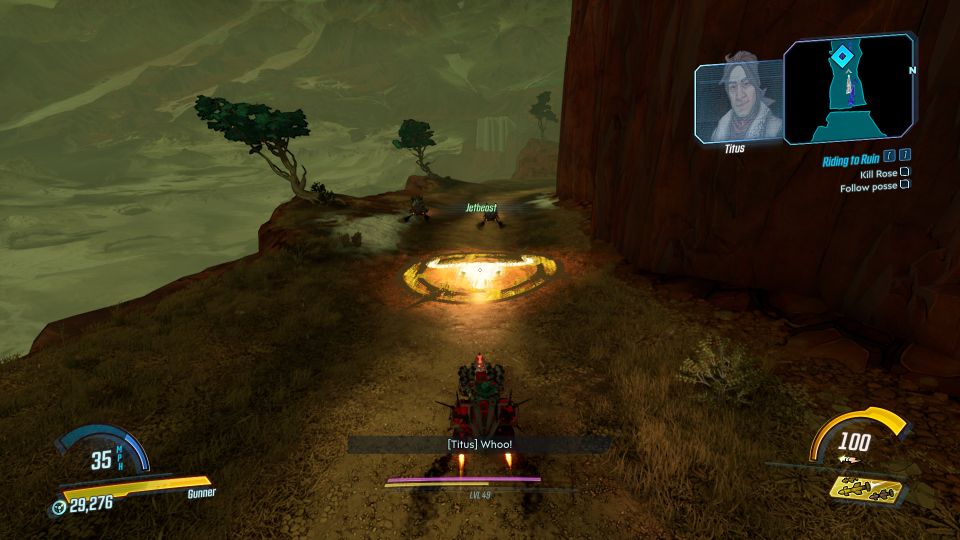 You will then reach the Devil Riders' hideout. Juno will plant a bomb there and you just have to shoot at it.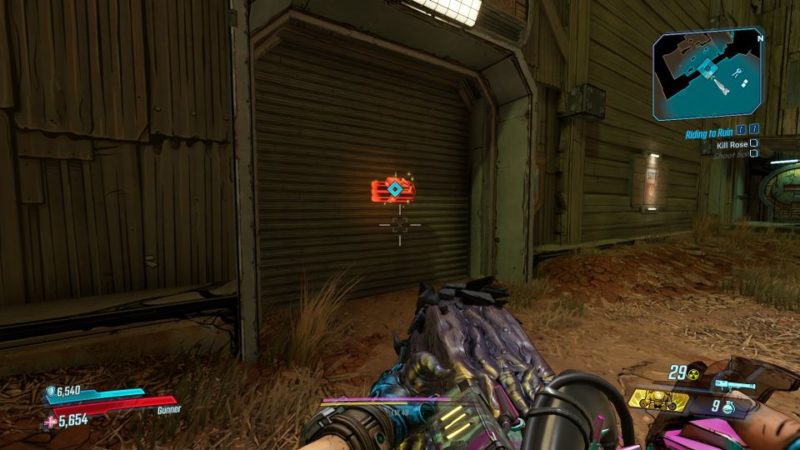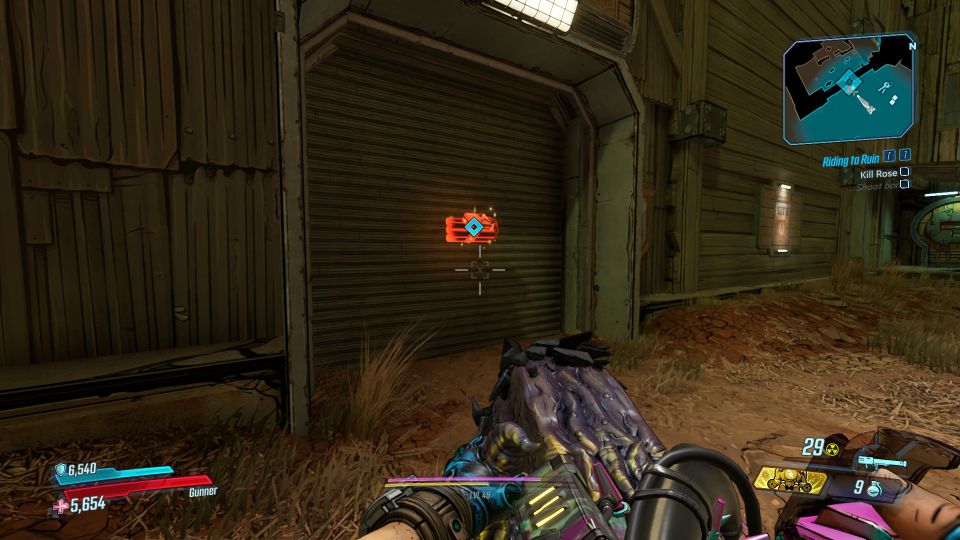 Go to Crater's Edge
Once you're in the station, there'll be more enemies. Juno and Titus can handle them all.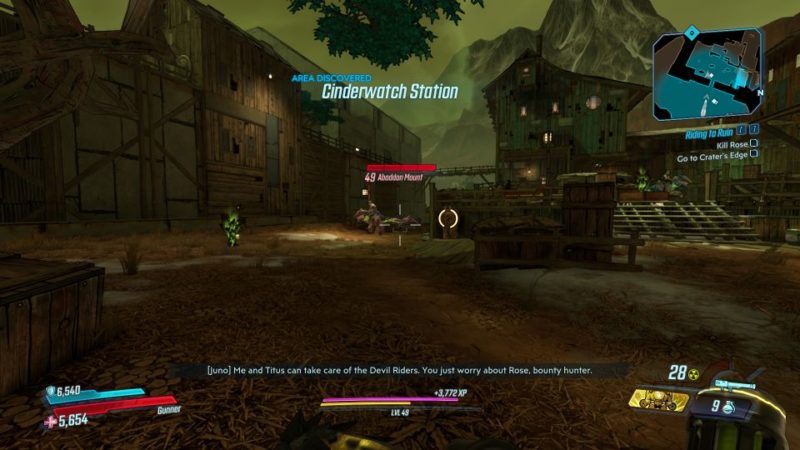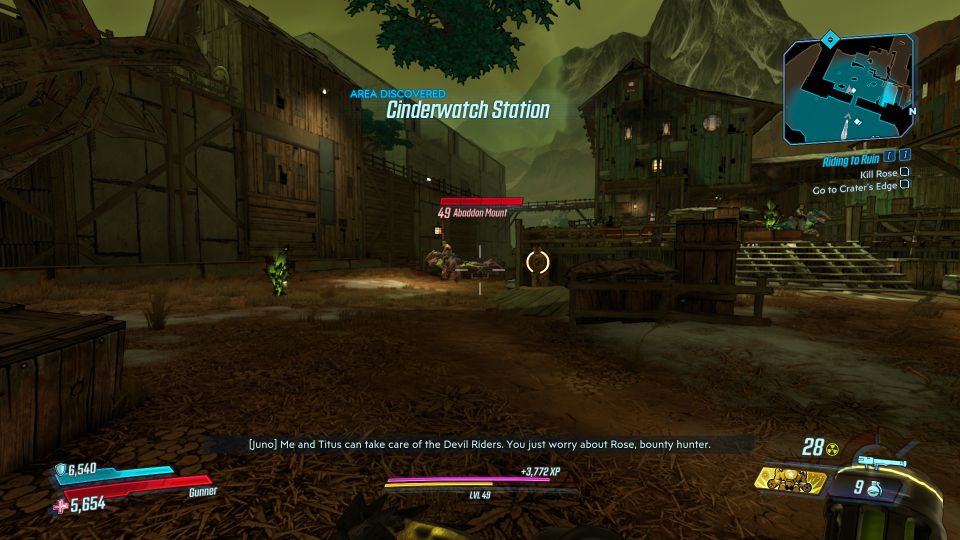 Use the breezebloom to jump and head towards Crater's Edge.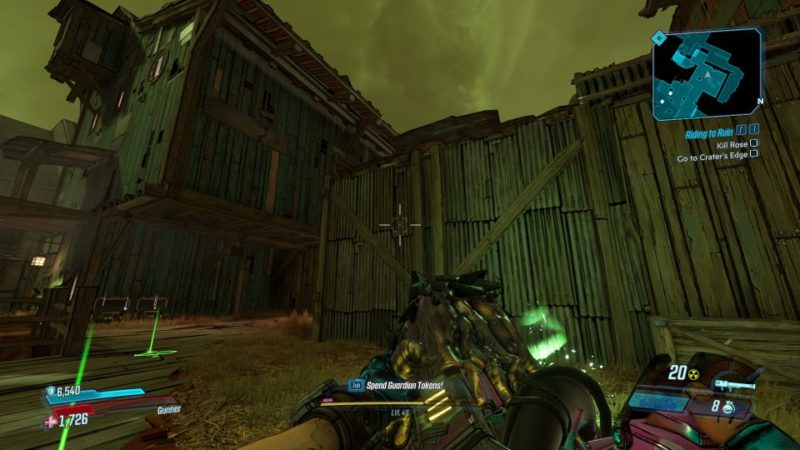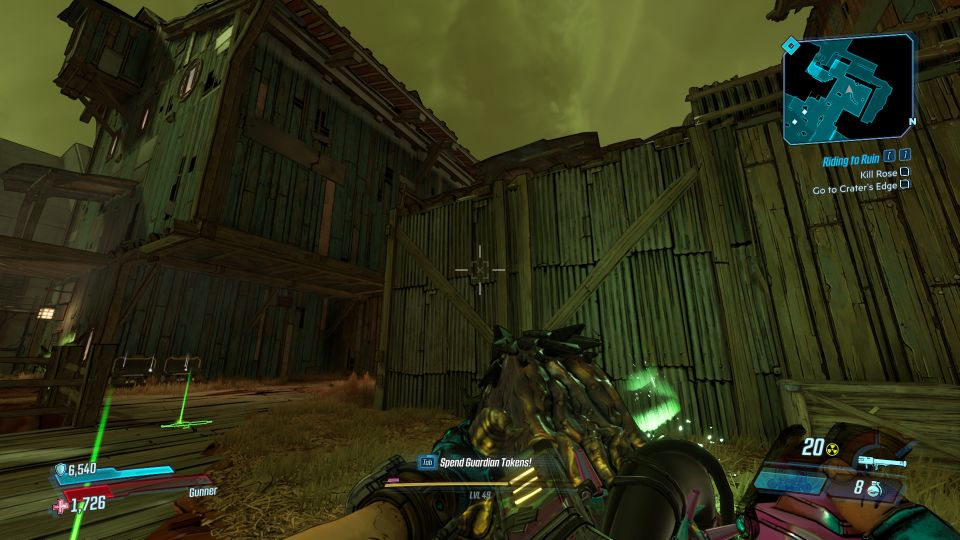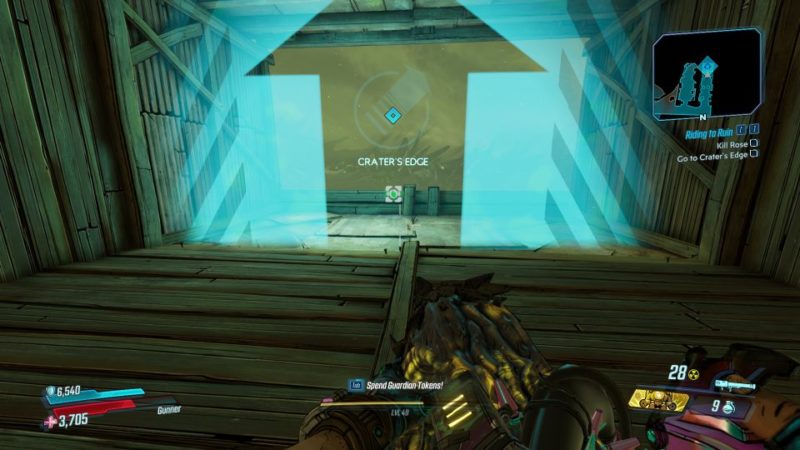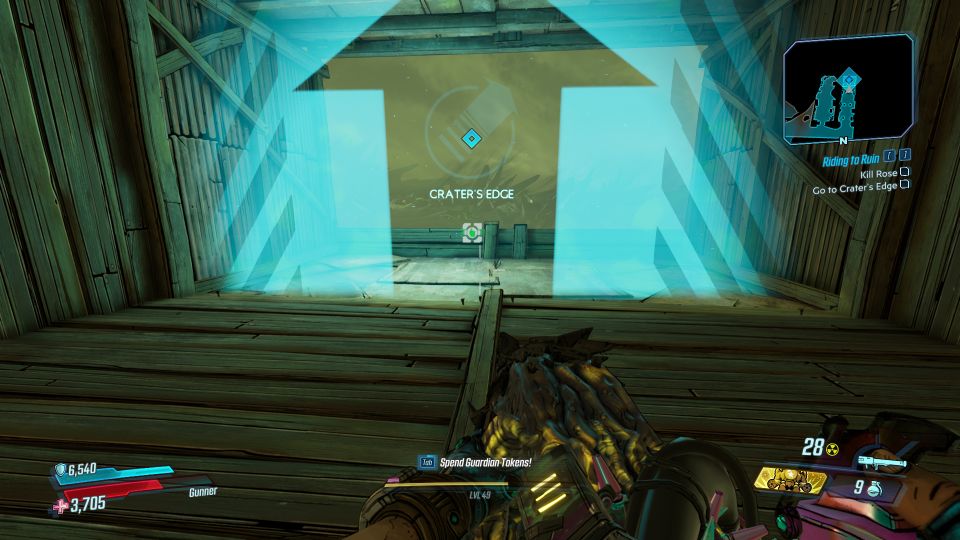 Find Rose
Use the lever to move towards Crater's Edge.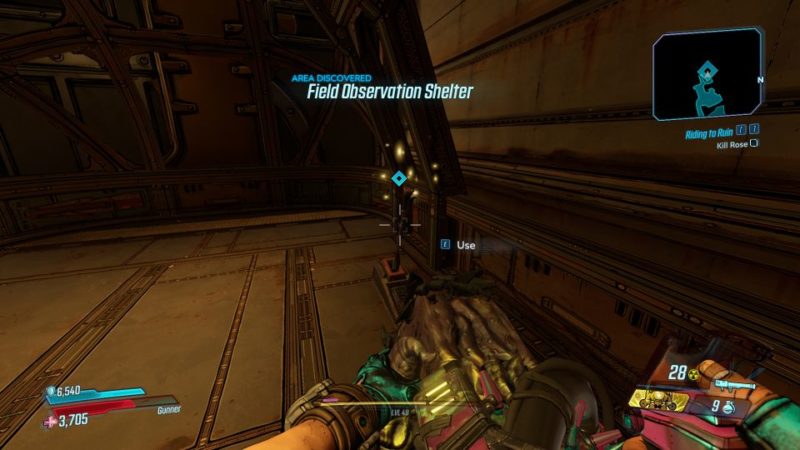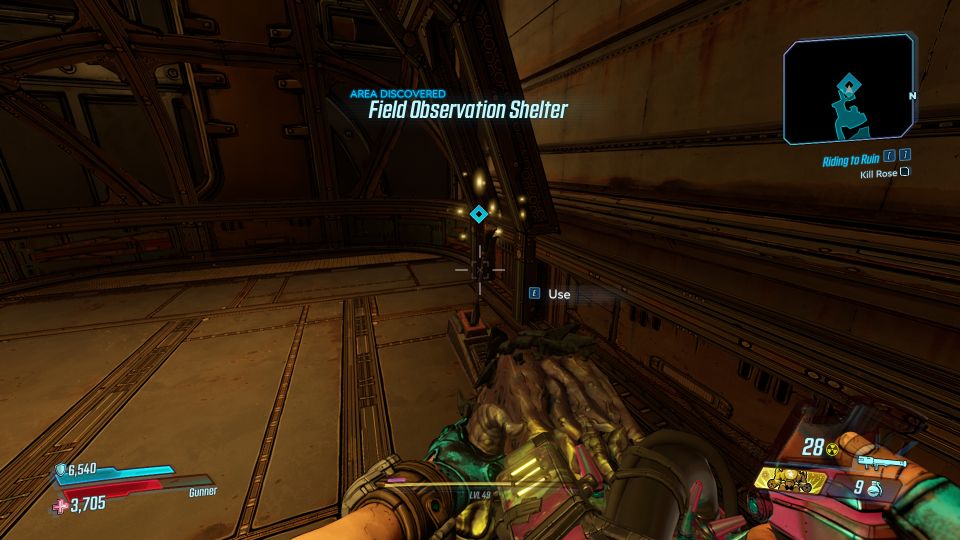 You will find some bird monsters flying around, but they don't seem to attack if you don't attack them first.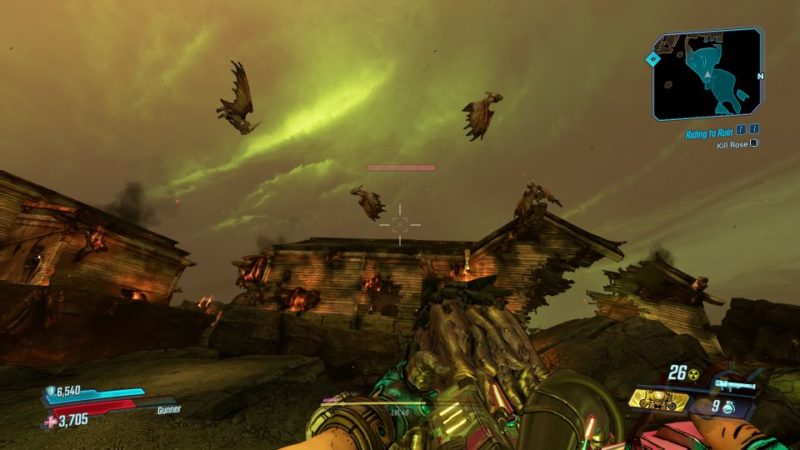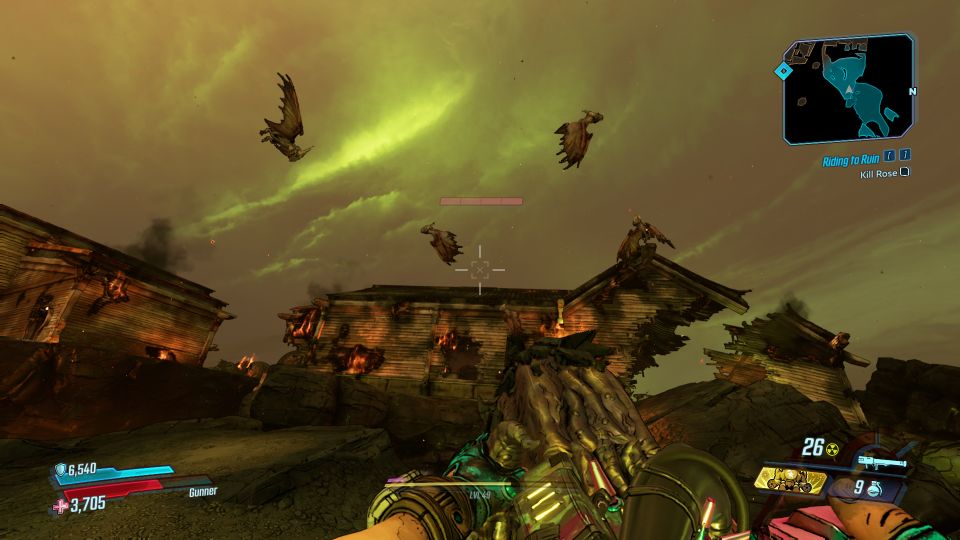 Follow the route until you reach a blocked wall. Melee the coresploder crystal to break open a path.
Use the breezebloom to go to the other side but be prepared for a boss fight first.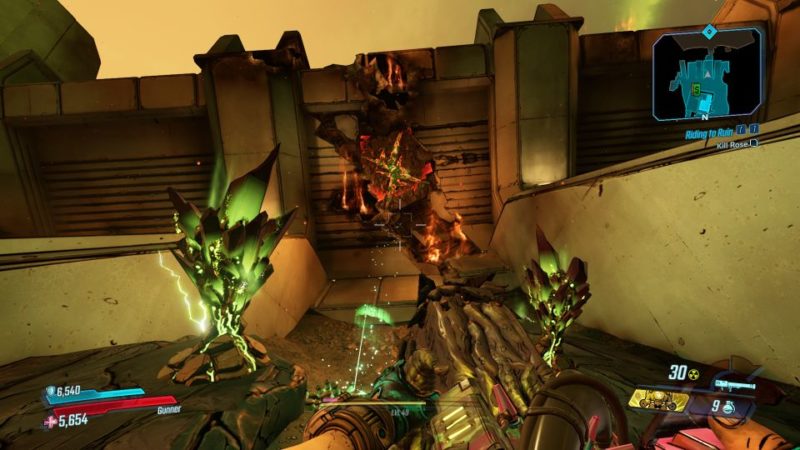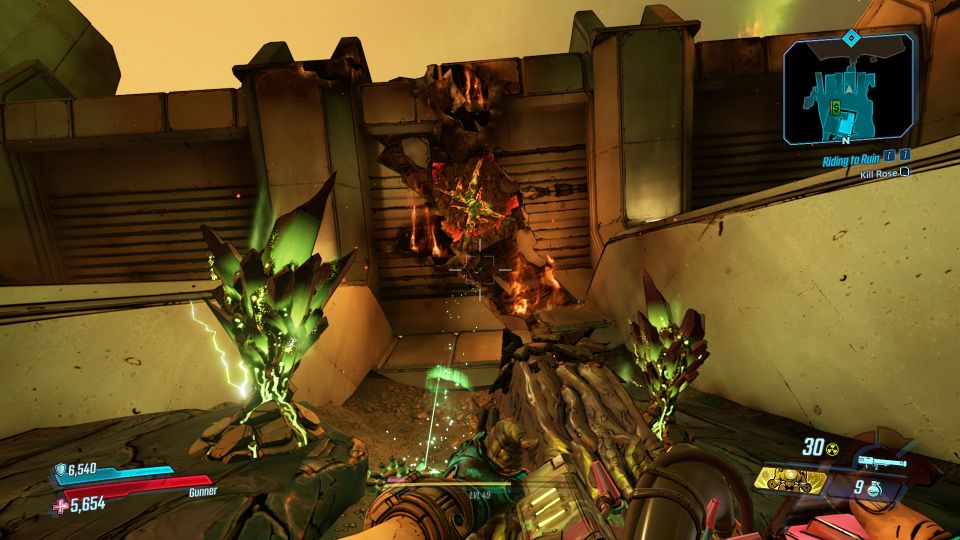 Defeat Rose
Here, you'll need to kill Rose.
She moves very quickly and will always jump towards you. She also has a slashing attack. Try to keep a distance and kill her.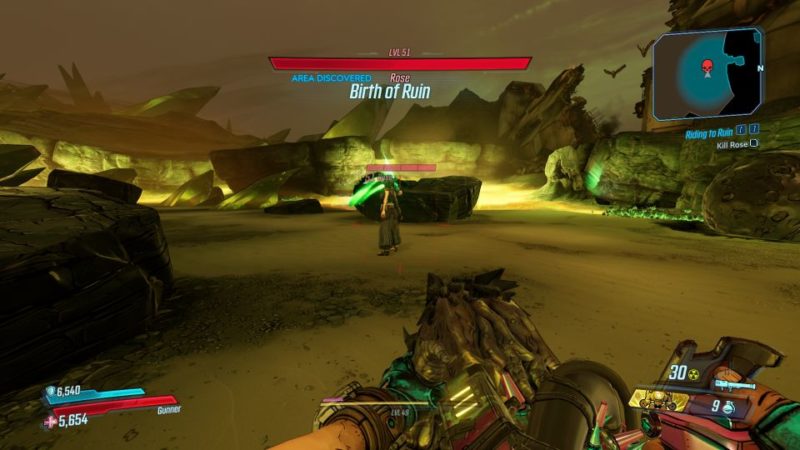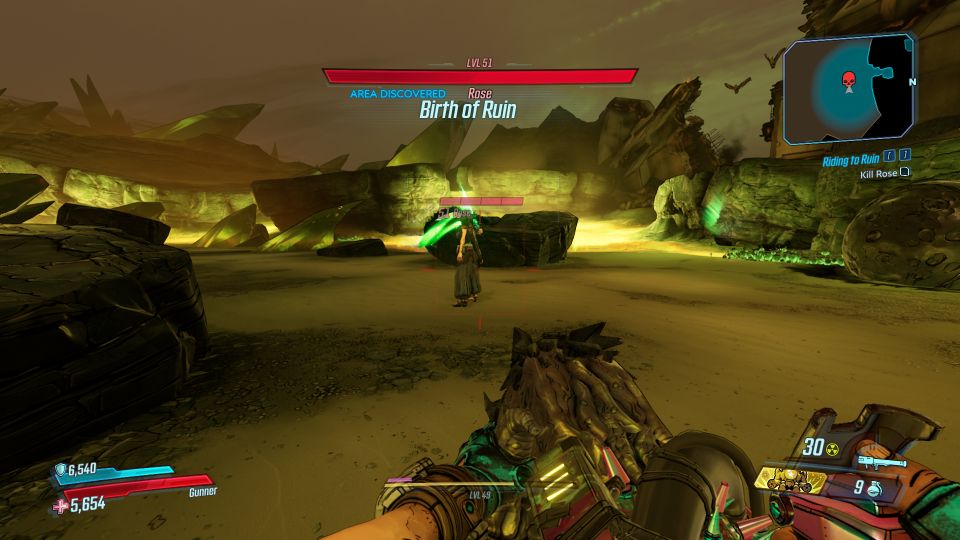 Defeat the Ruiner
After Rose is down, she will spawn the Ruiner.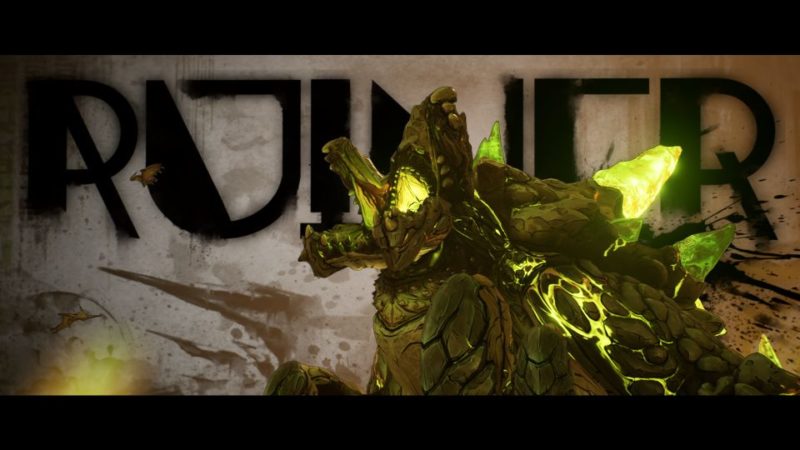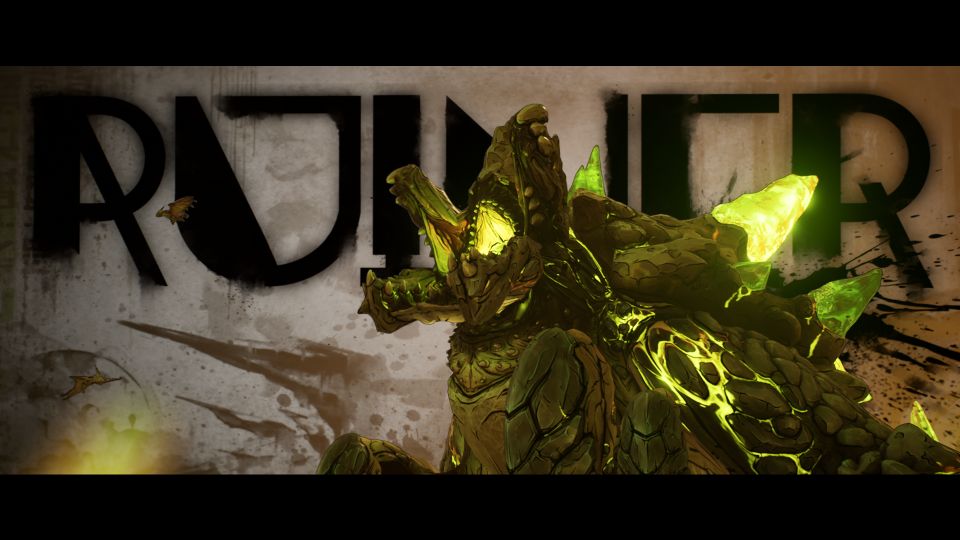 This beast is huge and has a lot more HP than Rose.
To kill it, aim for the glowing crystals on its back. Your damage will be critical.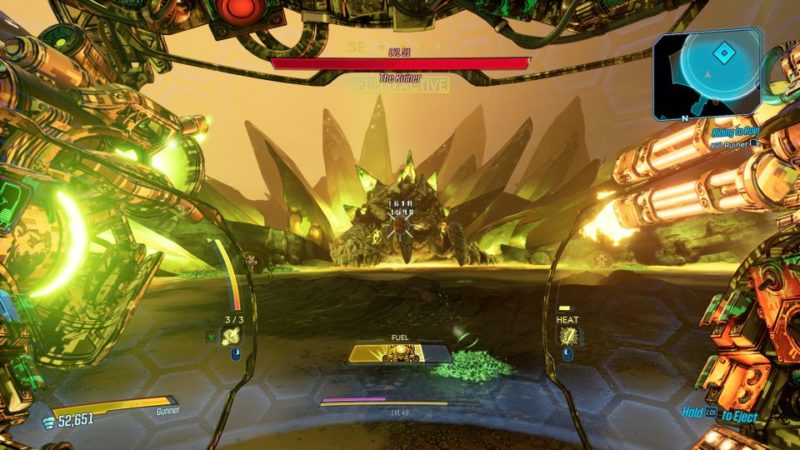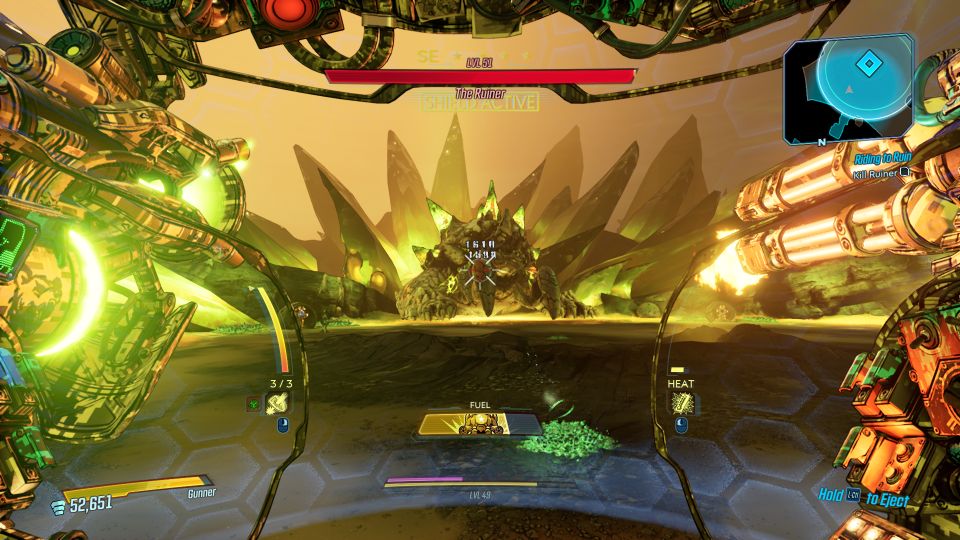 It tends to use a laser beam attack but it can be avoided.
Just crouch when it comes towards you.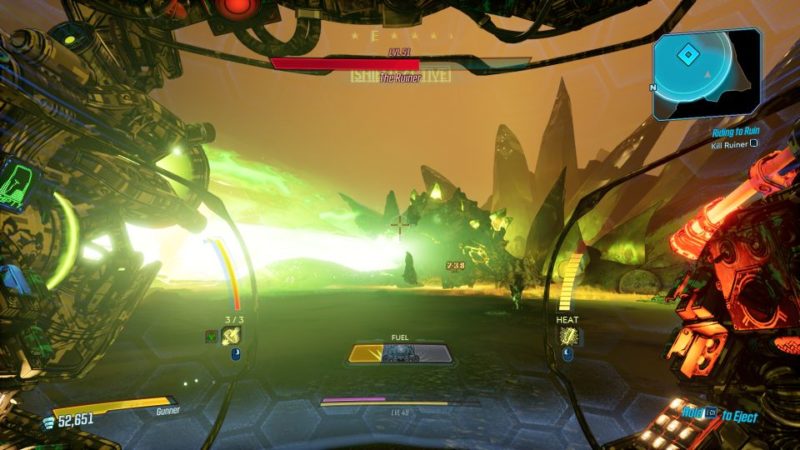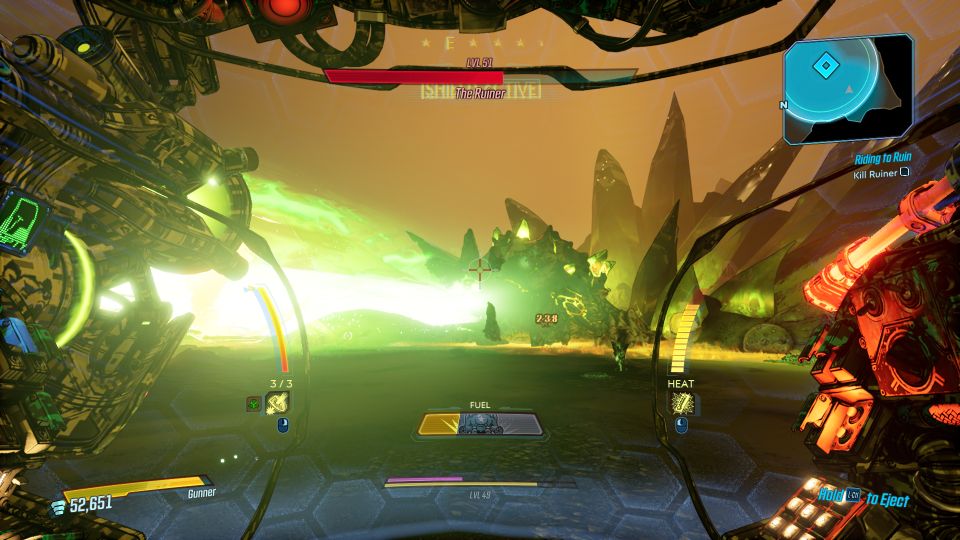 During the fight, the Ruiner can also go underground. You can follow it via the telezapper.
It will however come back to the surface.
Once it's dead, you should get a few legendary items.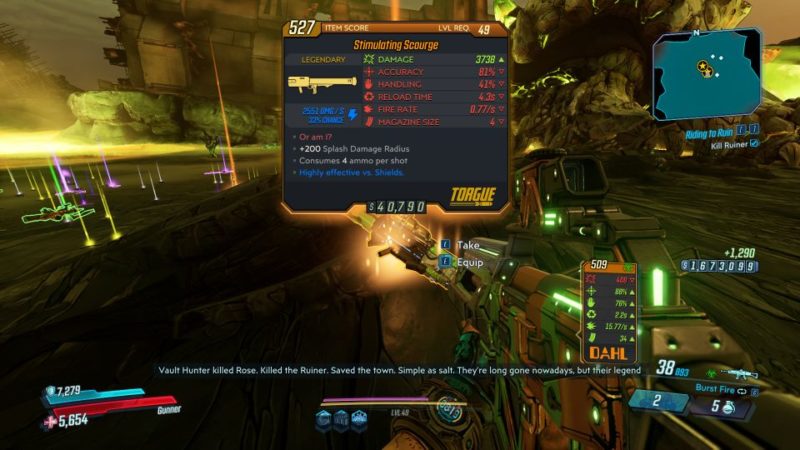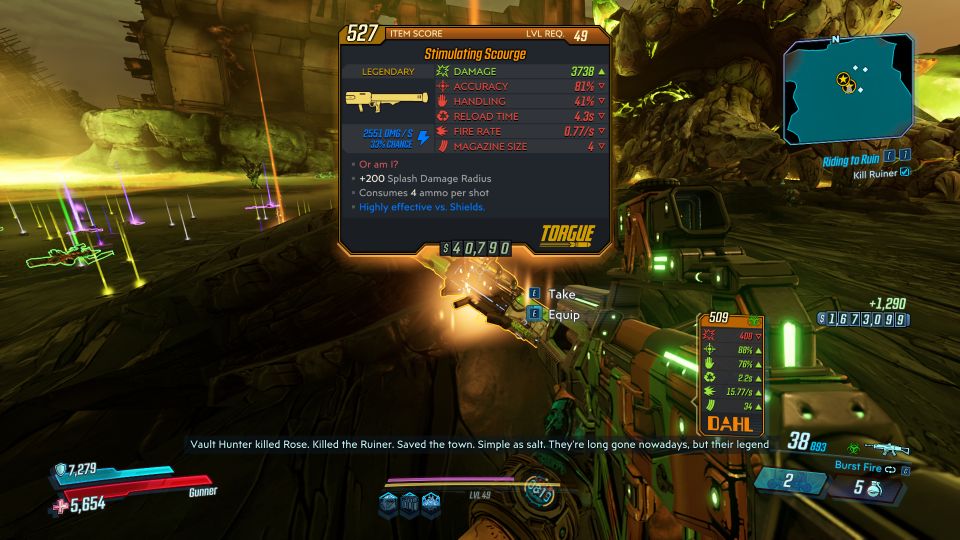 Collect bounty
Once you're done, go back to Vestige. Head towards Blackstone Plaza.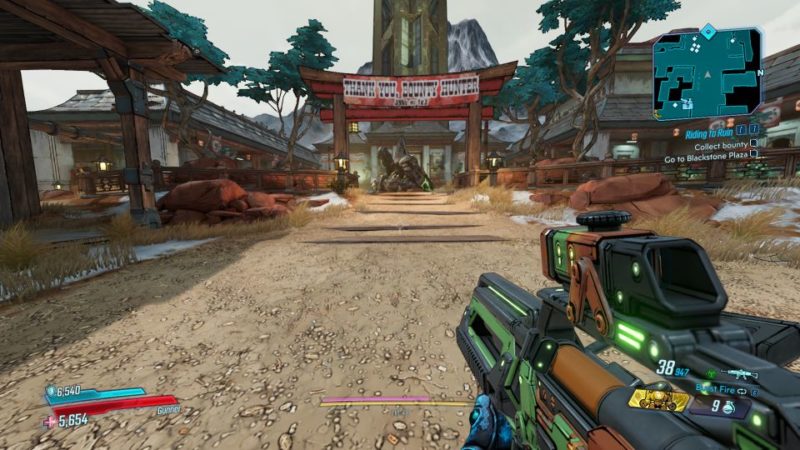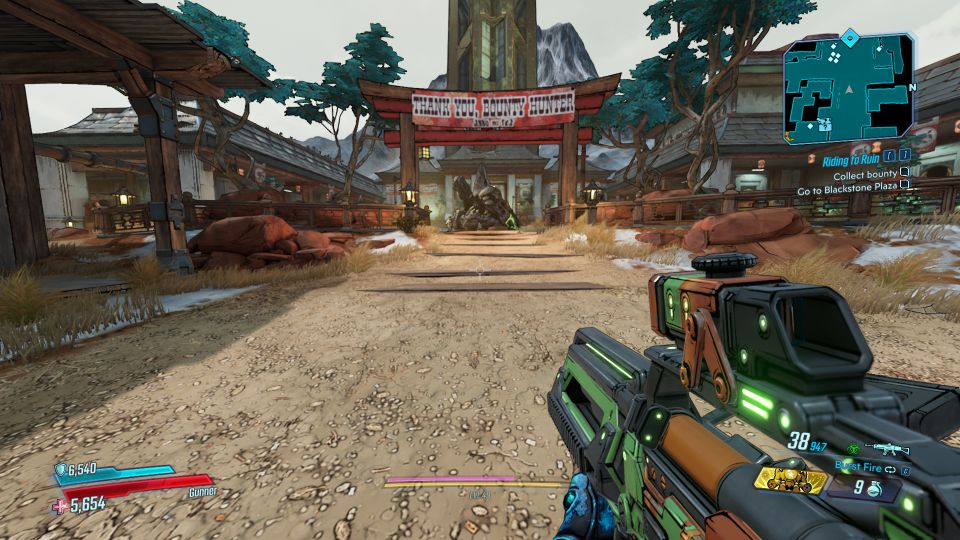 Collect the city key from Juno.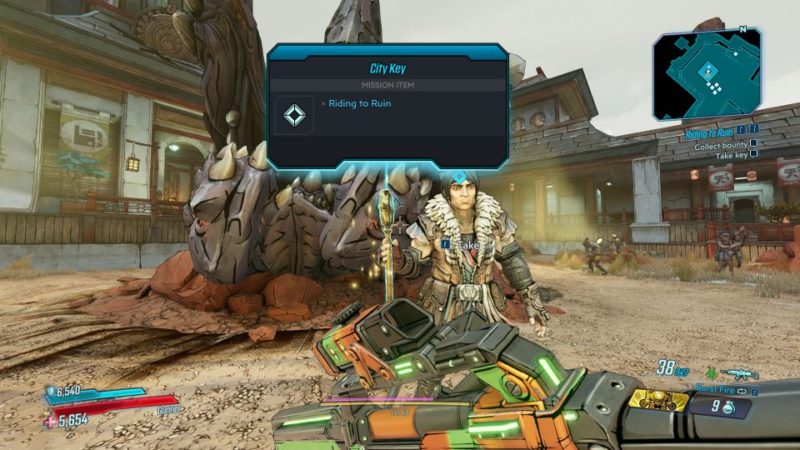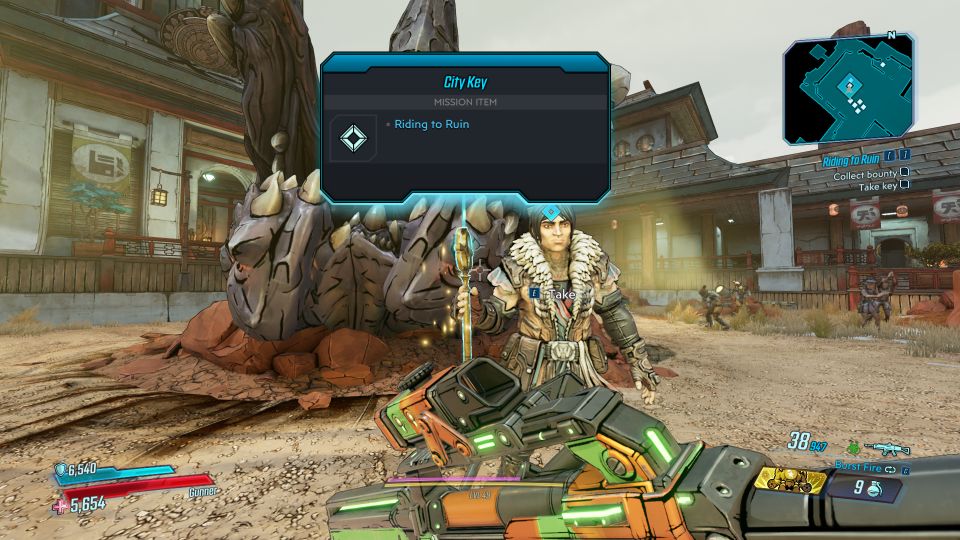 Go to the bank and you'll be allowed to grab everything inside it.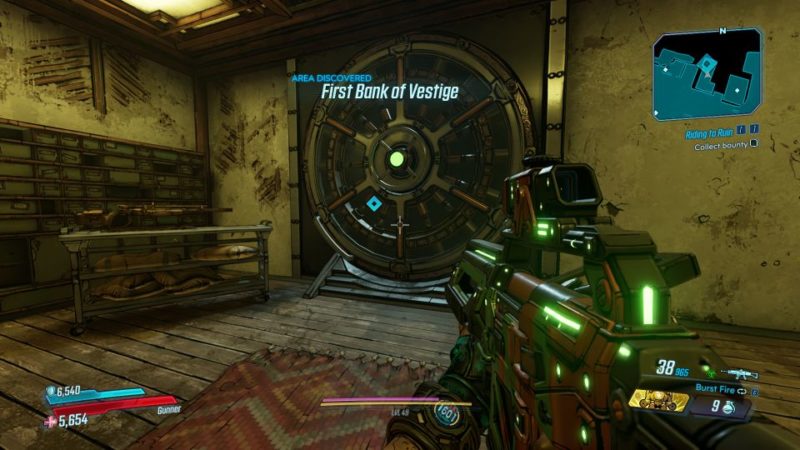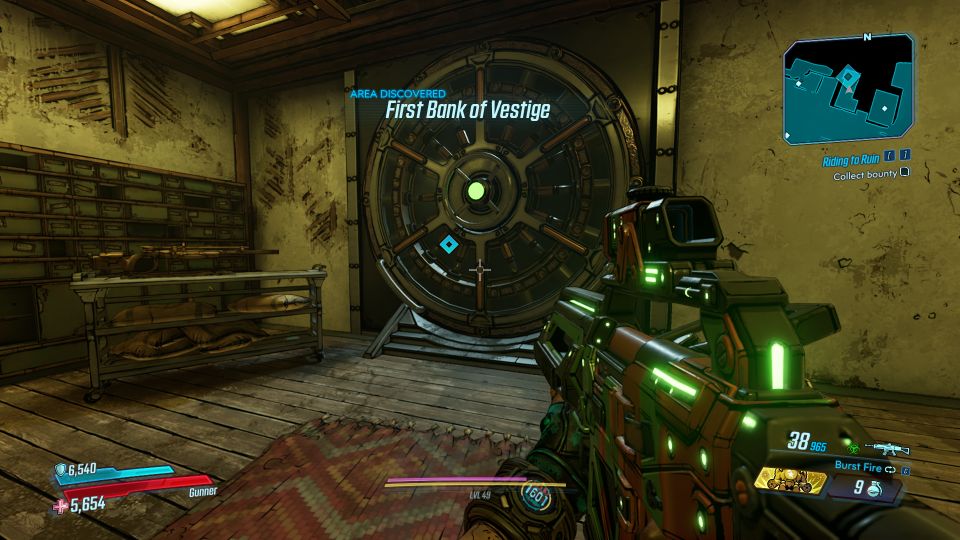 The mission ends after you've taken the items and destroyed the small boxes.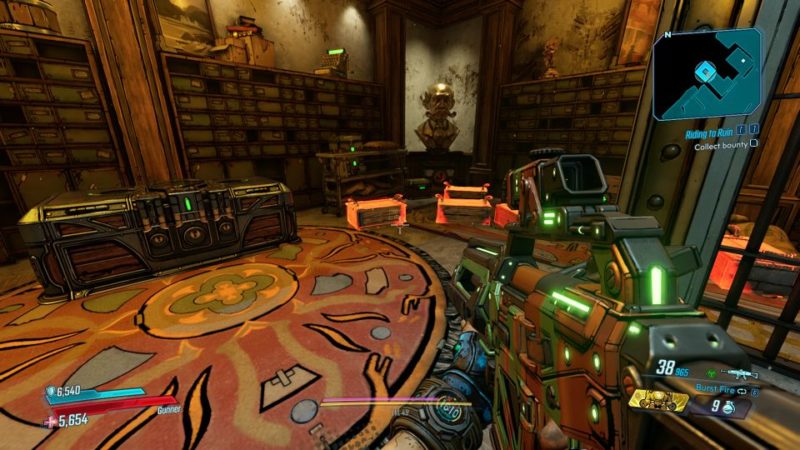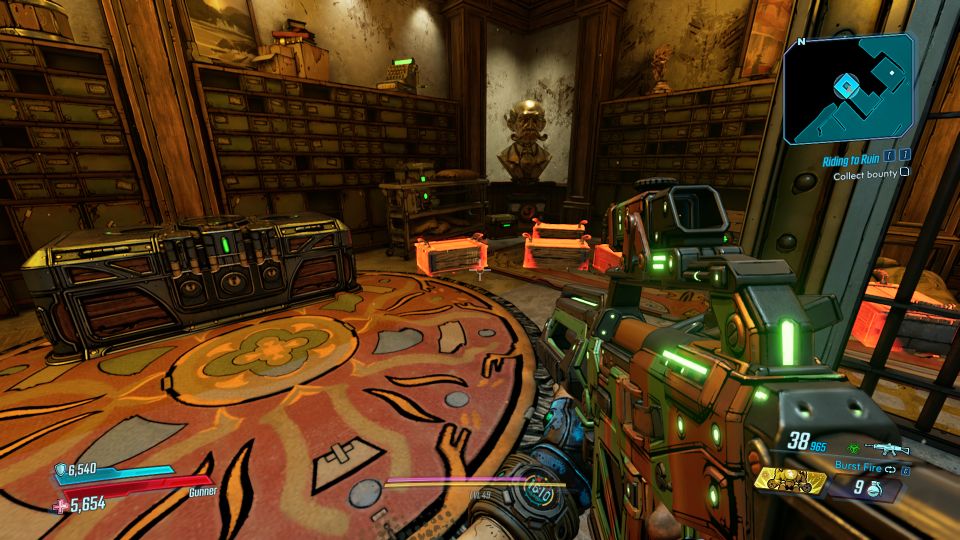 ---
Related articles:
The Dandy And Damsel: Borderlands 3 Bounty Of Blood Walkthrough
The Meatman Prophecy: Borderlands 3 Bounty Of Blood Walkthrough
Where It All Started: Borderlands 3 Bounty Of Blood Walkthrough
The Quick And The Quickerer: Borderlands 3 Walkthrough