Of Blood And Beans is a side mission in Borderlands 3's Bounty of Blood DLC.
Your task is to determine who stole the cans of beans and help the two make a decision.
Here's a walkthrough of Of Blood And Beans in Borderlands 3.
To begin the mission, head to Obsidian Forest and follow the marked area on the map.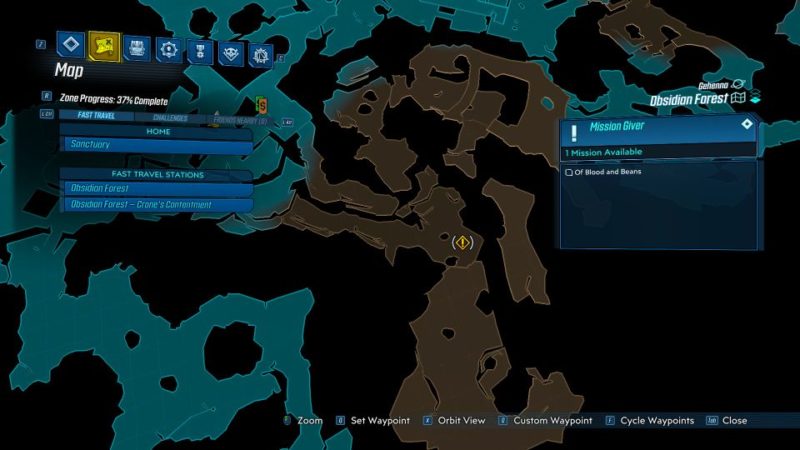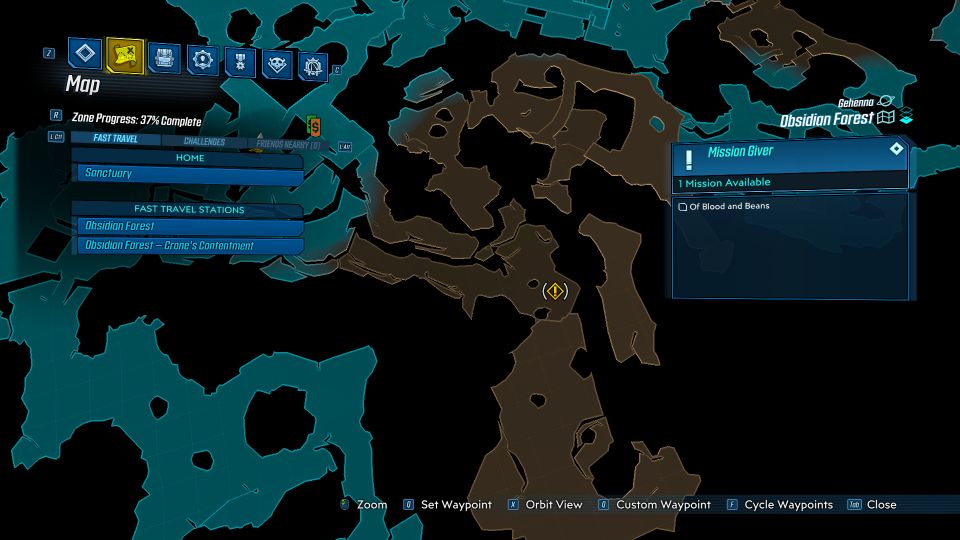 Talk to Reba to begin the mission.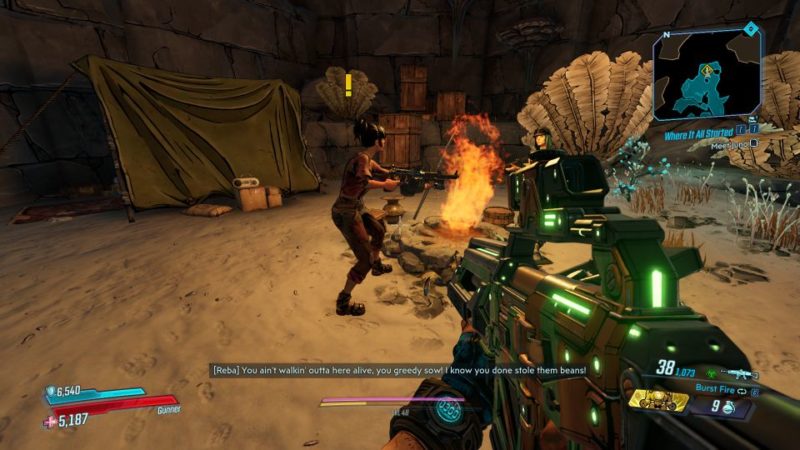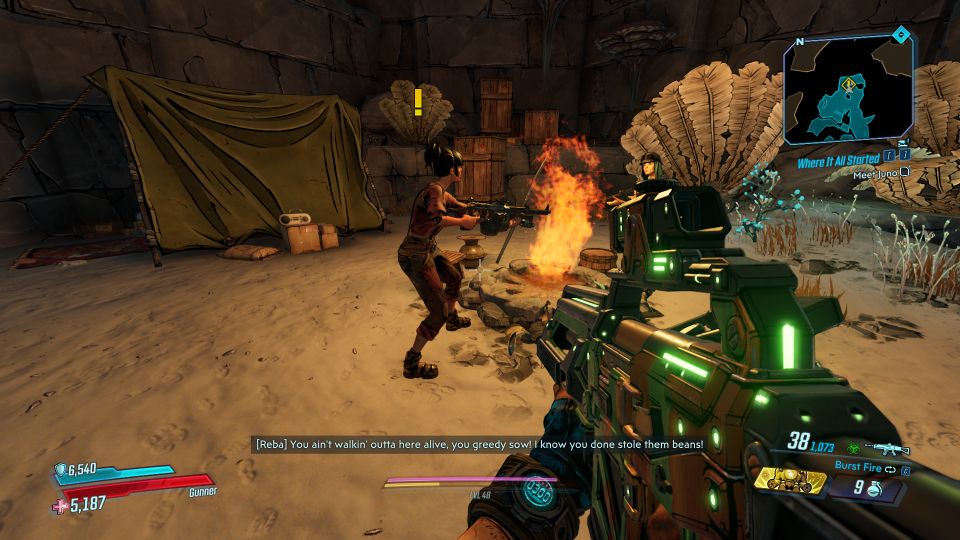 Inspect can of beans
You'll then be required to search for clues on where it went.
Look for the breezebloom and jump to the higher part of the cave.
You should then see an entrance to this area with a toxic pool. Pick up the can of beans.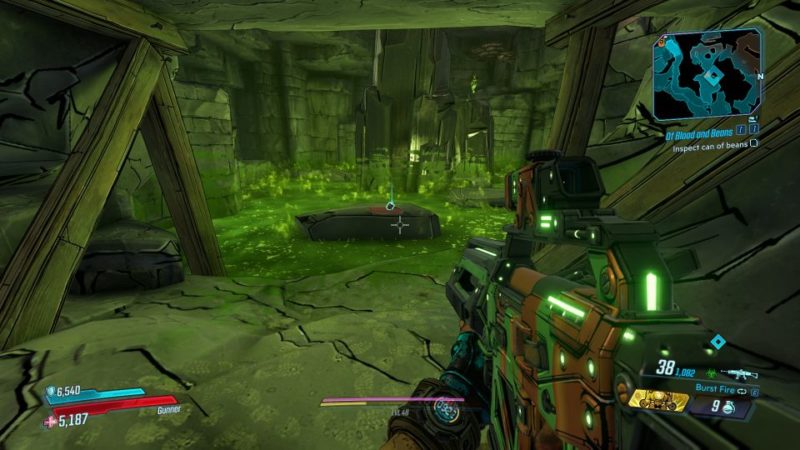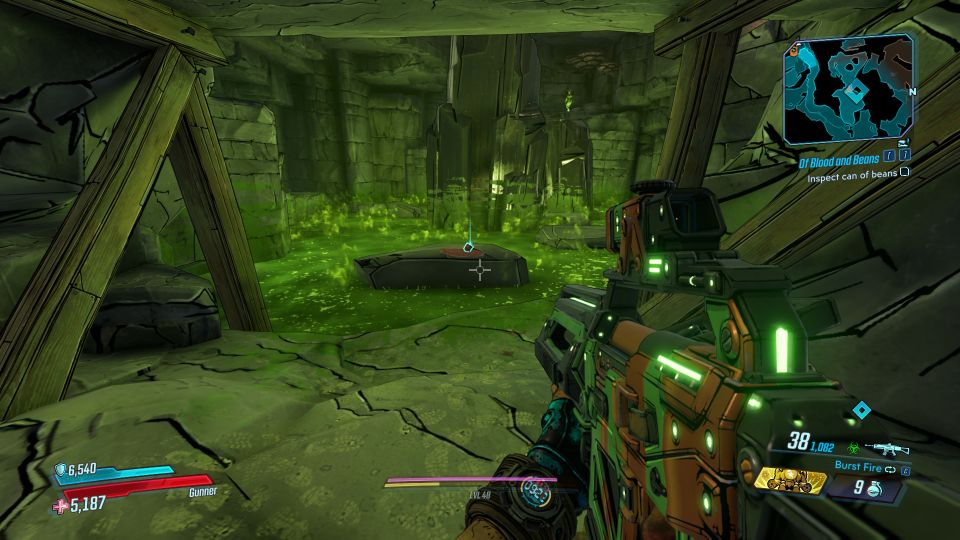 Follow trail of cans
From here on, you simply need to follow the trail of cans of beans.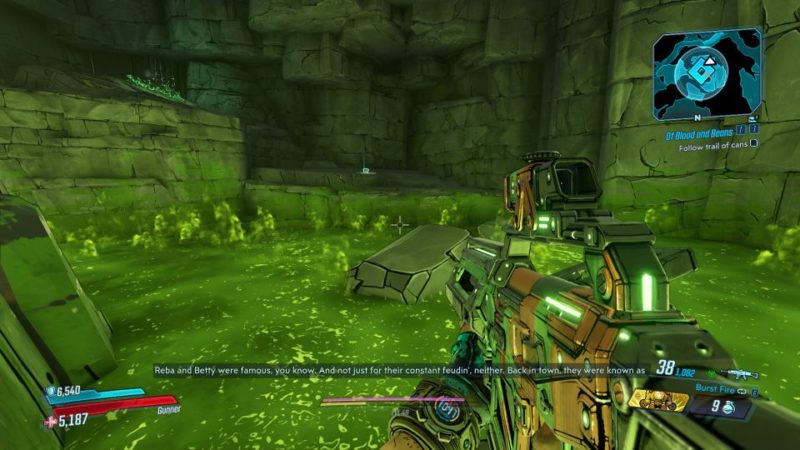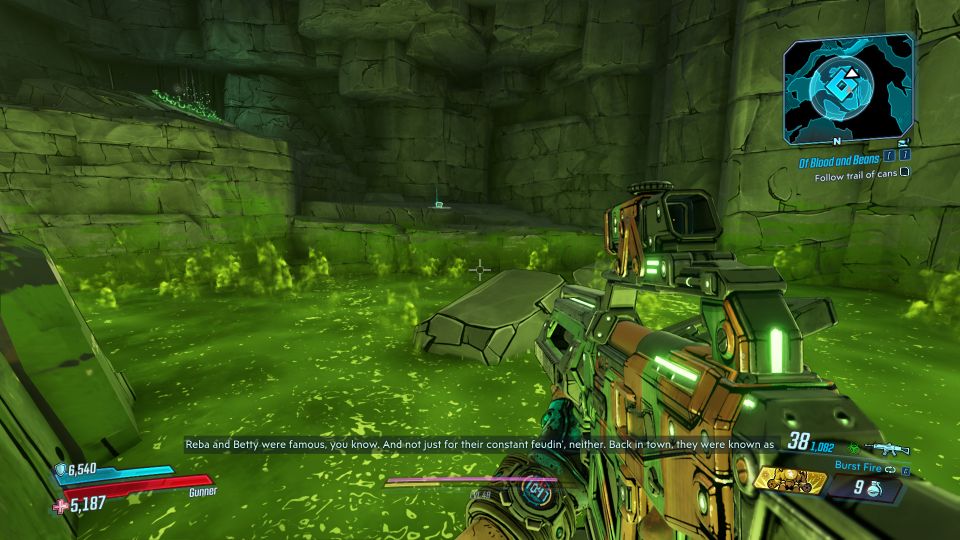 Follow the trail up and you'll see another on the elevated platform.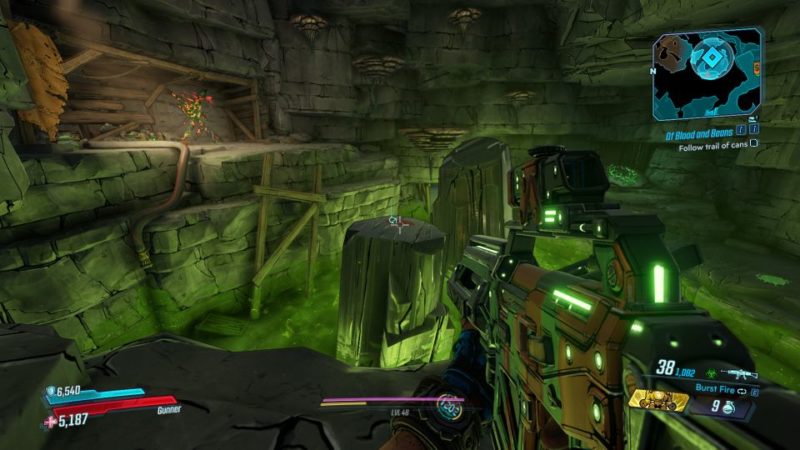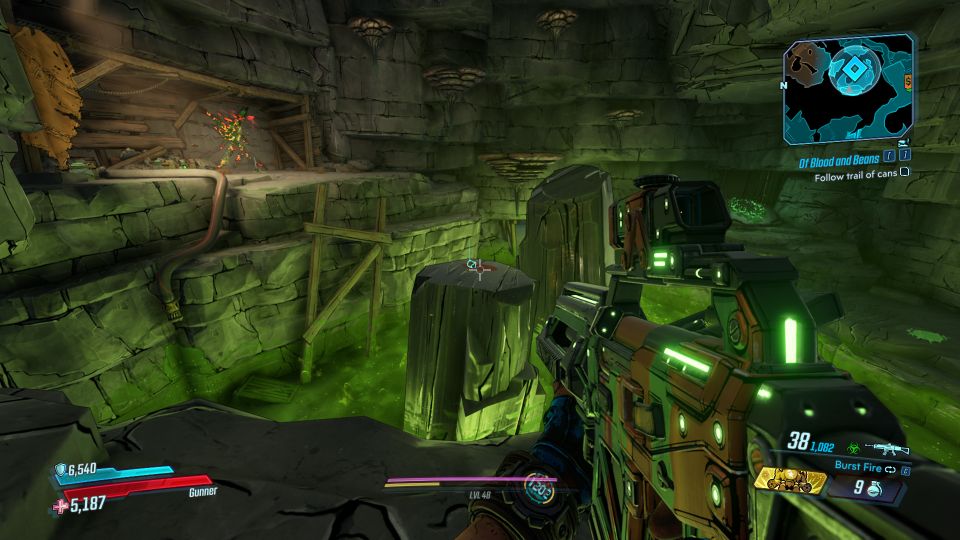 To blast open a path, melee the crystal / coresploder.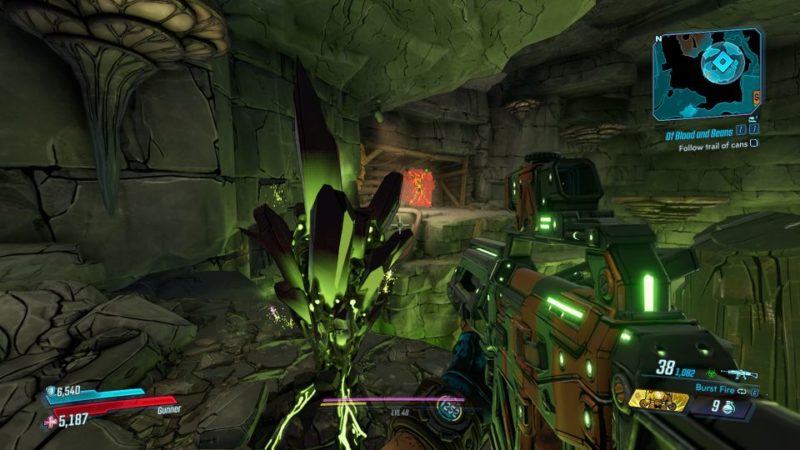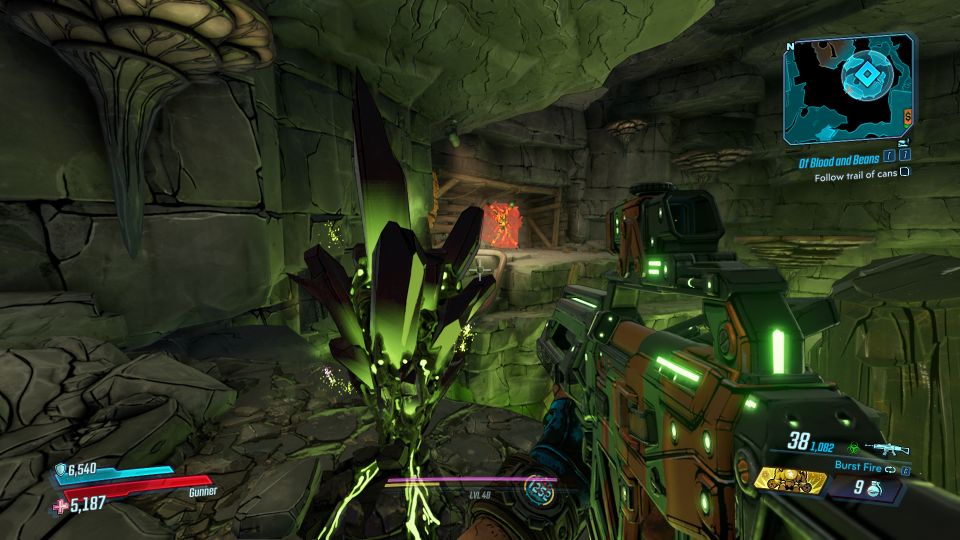 Continue following the path and you'll see more cans.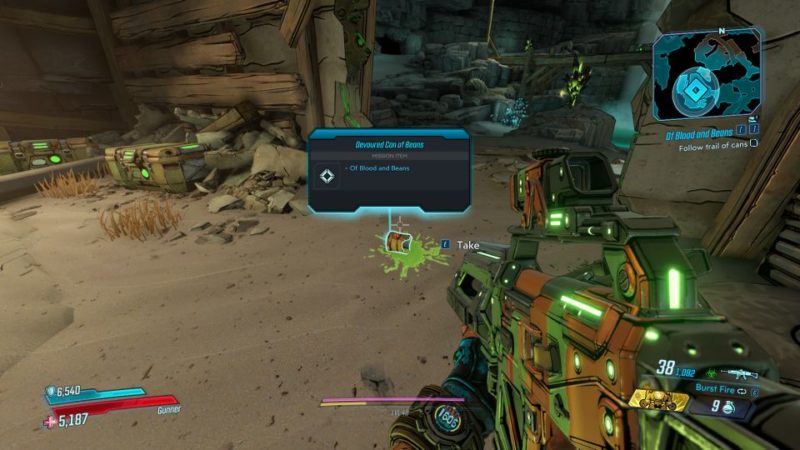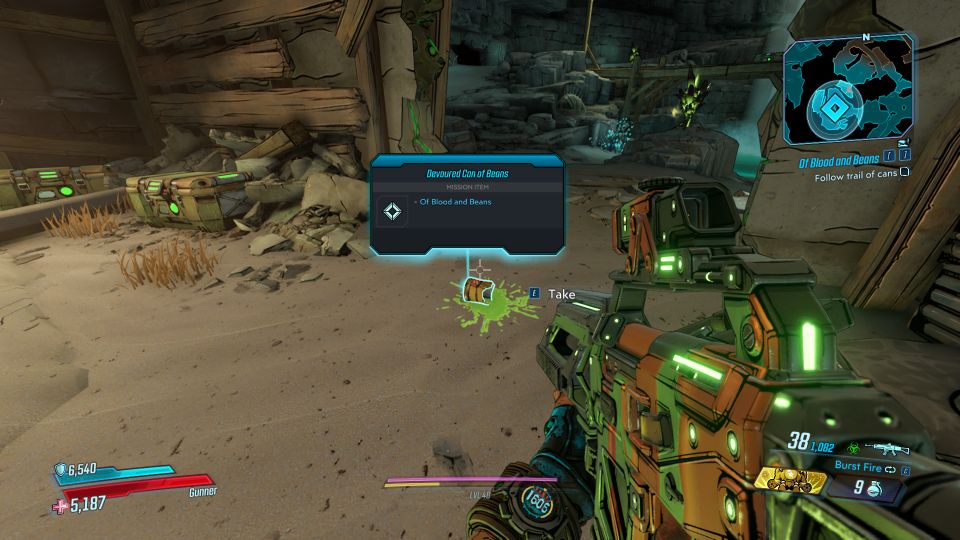 At one point, you'll encounter some devils to kill.
Once you're done, continue following the trail.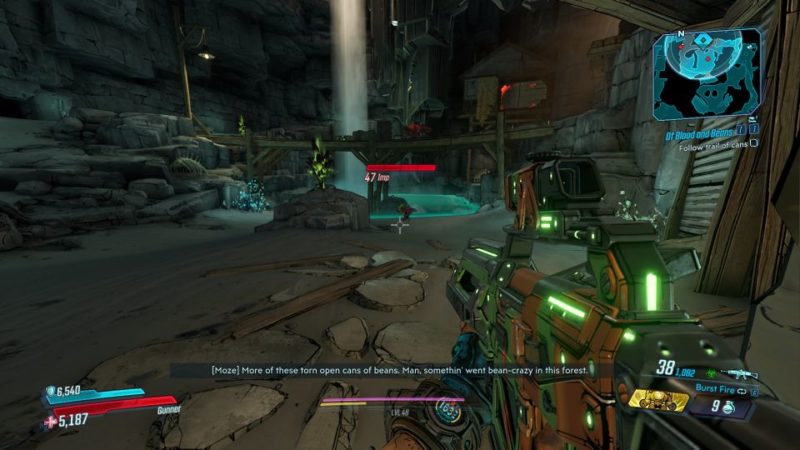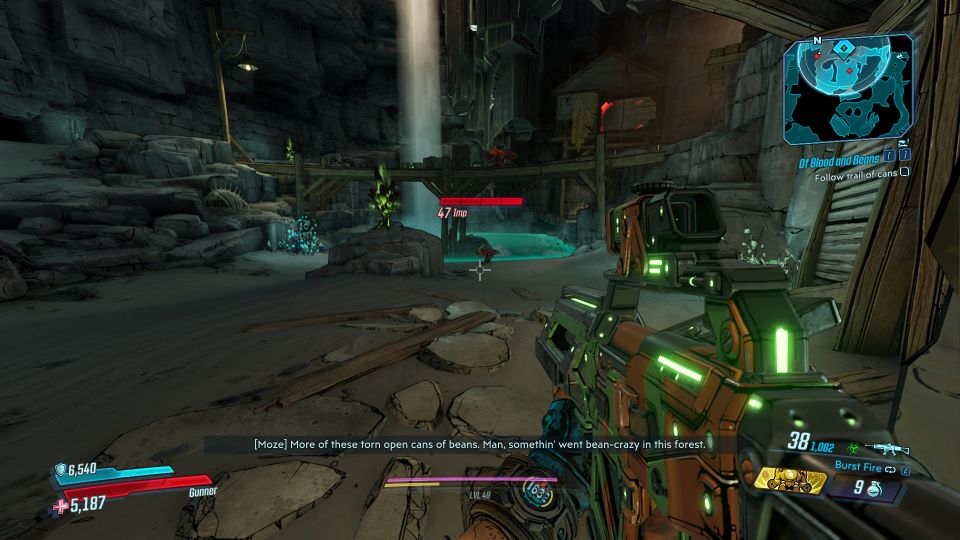 Basically, keep going all the way up.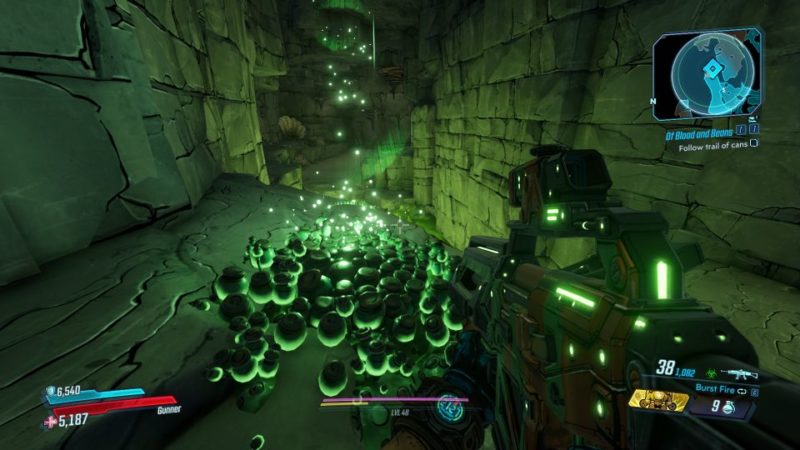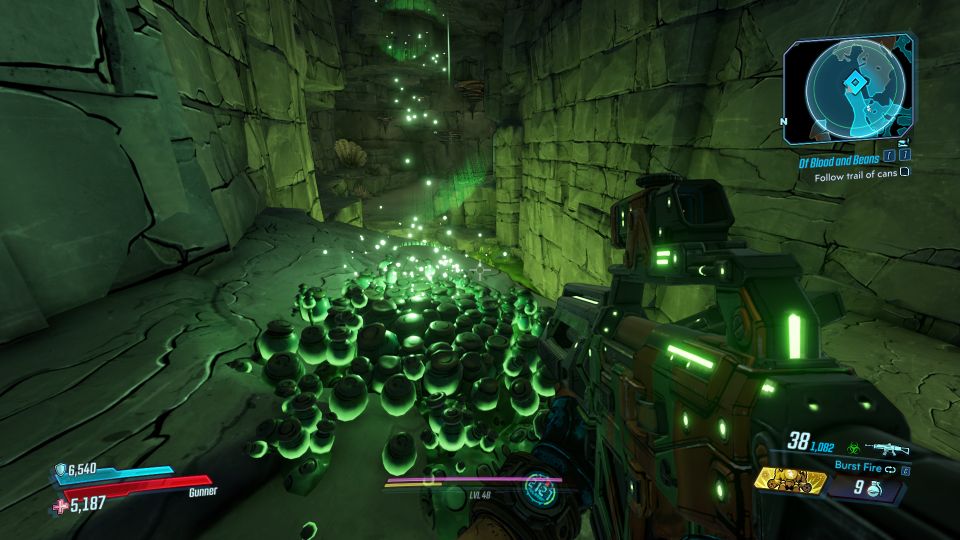 Finally, you'll reach an area with many cans inside the puddles of toxic waste.
Pick them all up.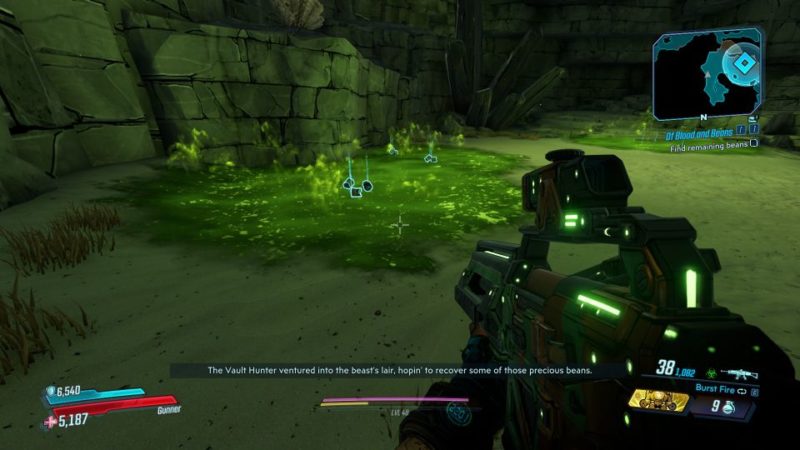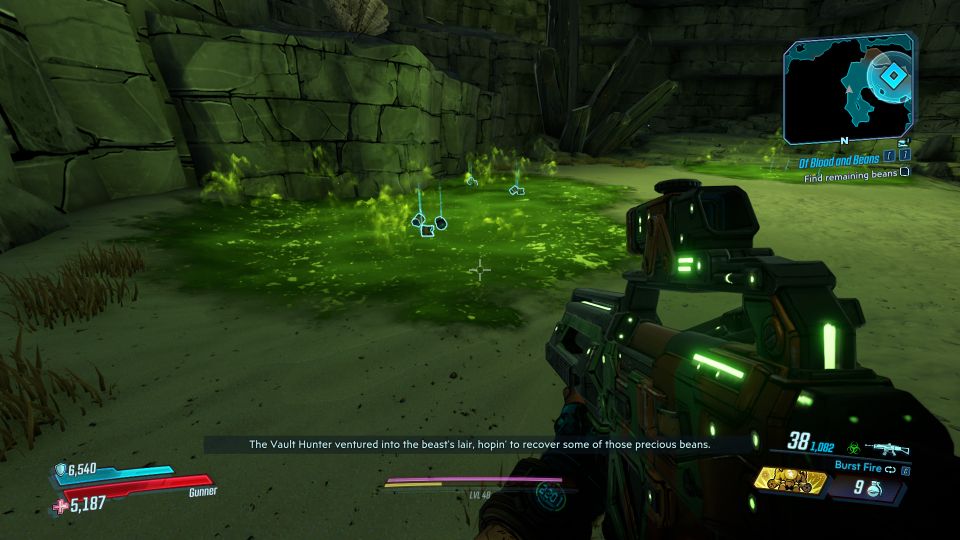 Kill the bean thieves
A monster / bean thief will spawn after you've picked up the cans.
After that, a few more will appear. Take them all out.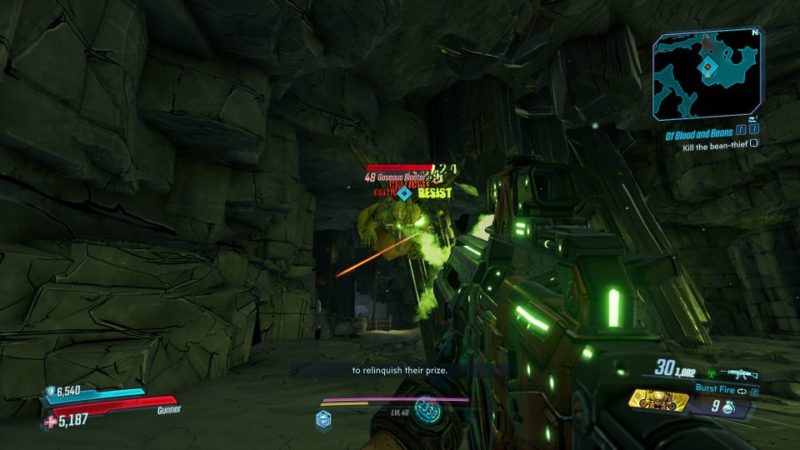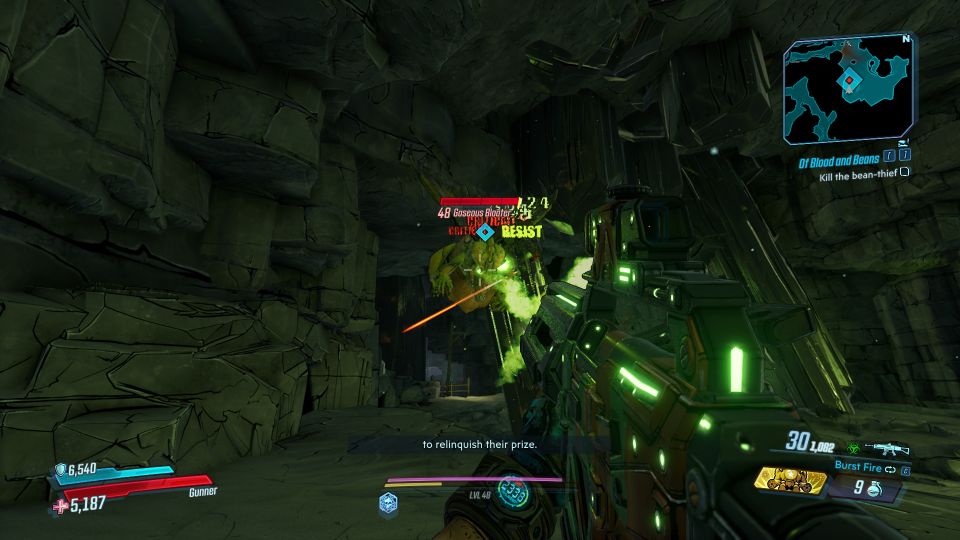 After killing the beasts, pick up the last can of beans.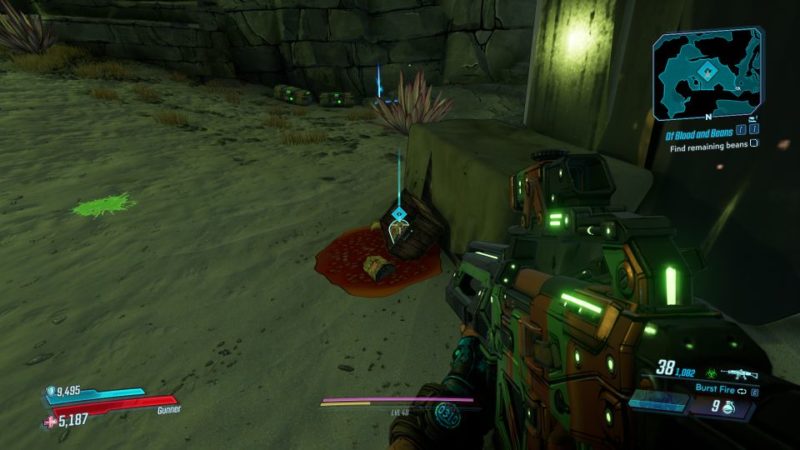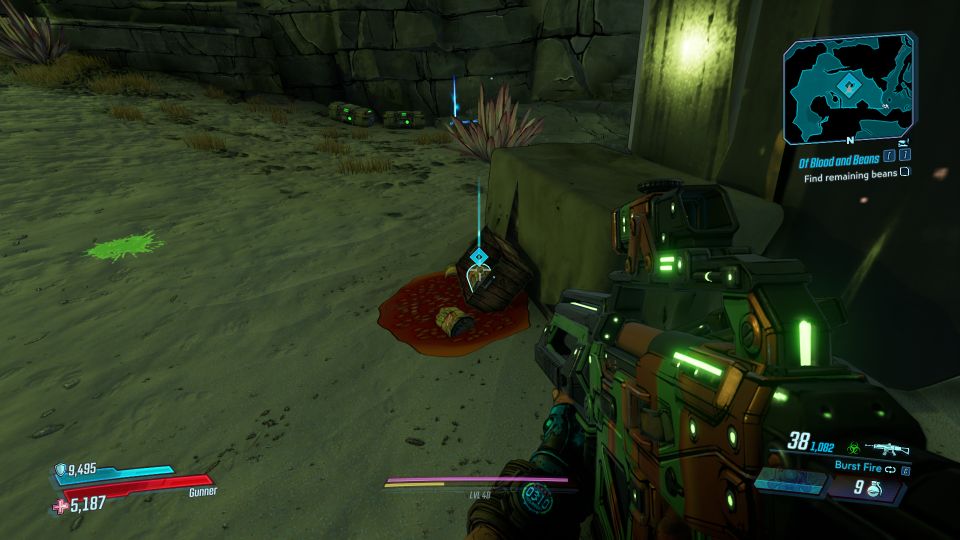 Give the beans to Reba or Betty?
Return to the two ladies. As there's only one can of beans left, you will make the decision.
You can either give the can to Reba, give the can to Betty or just throw it into the fire.
If you choose to give to either of them, you'll probably be required to fight the other lady.
If you choose to throw it in the fire, they will both fight you.
Regardless, the outcome is the same. They will reconcile and the mission ends.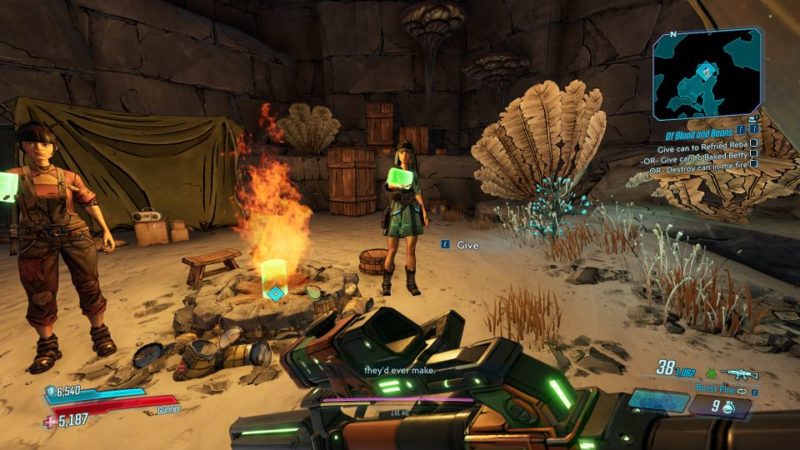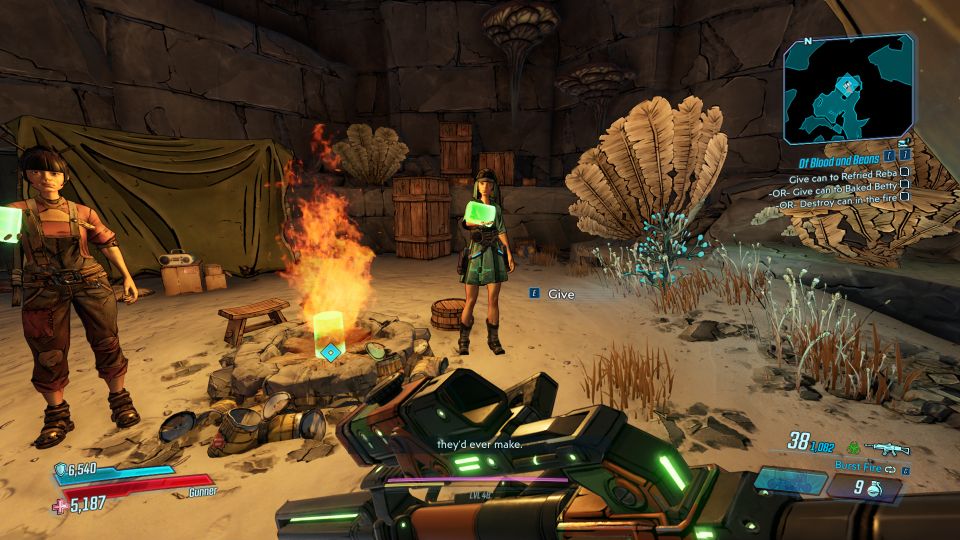 You will gain a weapon and some cash from this mission.
---
Related articles:
Where It All Started: Borderlands 3 Bounty Of Blood Walkthrough
Off The Rails: Borderlands 3 Bounty Of Blood Walkthrough
Lost And Found: Borderlands 3 Bounty Of Blood Walkthrough
Miracle Elixir Fixer: Borderlands 3 Bounty Of Blood Walkthrough