The King: Eternal Monarch which has been showing on Netflix (for international viewers) has finally released its final episode.
Unlike the writer's previous shows, this one ended more on a happy note.
Here's the recap of episode 16 (ending) of The King: Eternal Monarch and some attempted explanation of what had happened.
Ending recap and explanation of episode 16
The last episode begins with Tae-eul's father wondering where she went. He then gets a text message from her saying she'll be back late because of a stake out.
Luna was the one who sent the message as she replaces Jeong Tae-eul for the time being.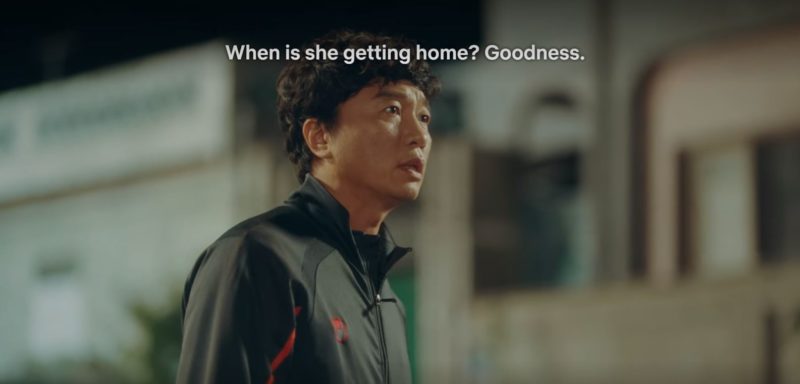 Kang Hyeon-min is then seen crying as he let Tae-eul go and escort Lee Lim instead.
Tae-eul and Lee Lim enters the in-between realm while waiting for Lee Gon and Yeong to change history on the night of treachery.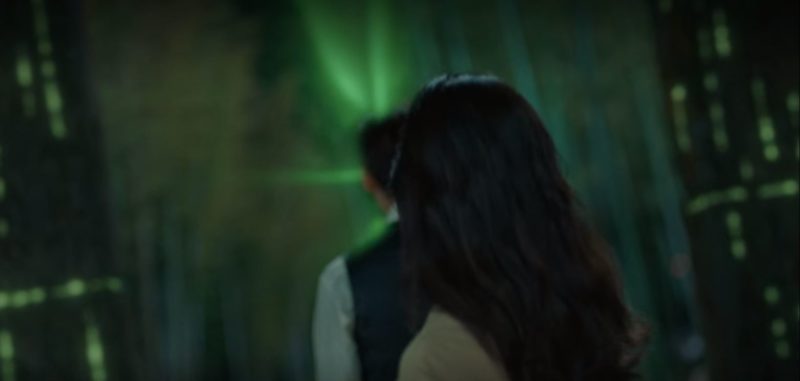 As Yeong and Lee Gon appears in the palace's compound, they got rid of Seung-heon, the one who let Lee Lim escape the other time.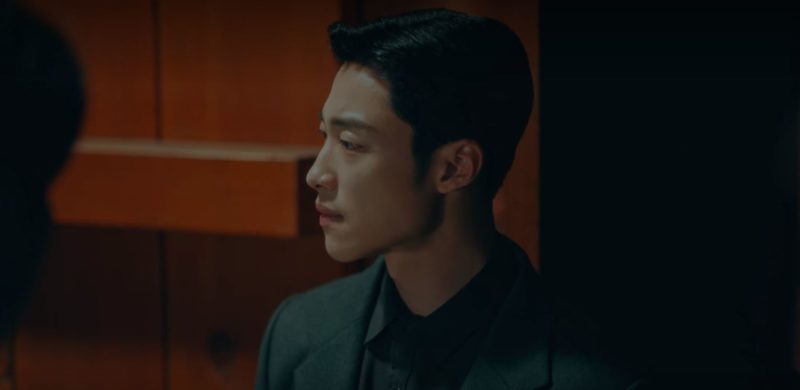 Together, they stormed into the palace to kill the traitors, Goblin-like style.
Yeong gets shot and lays on the ground, while Lee Gon attempts to get rid of Lee Lim but fails.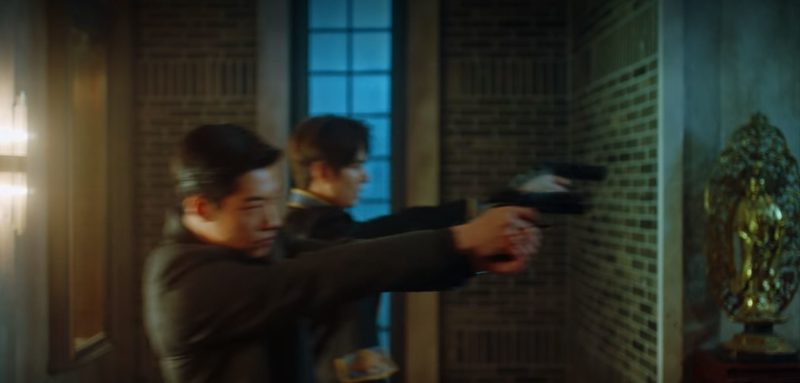 Lee Lim then manages to pick up the Manpasikjeok as a whole. The half of the Manpasikjeok which is in Lee Gon's pocket disappears. The same thing happens to the one that Tae-eul is holding inside the realm.
Lee Lim then understands that his past self manages to get hold of the whole Manpasikjeok. Tae-eul fires her gun but it doesn't work inside the realm.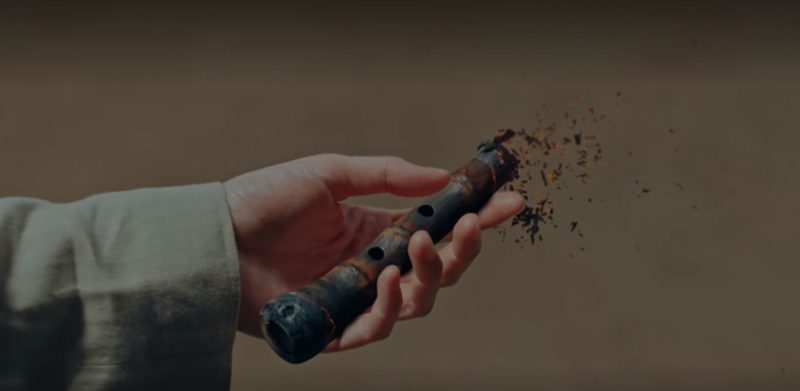 In the next scene, Lee Gon chases after Lee Lim while Yeong stays behind.
He is badly injured and is seen holding young Lee Gon in his arms. He later hides when the Royal Guards arrive and he went unconscious or looked as though he died.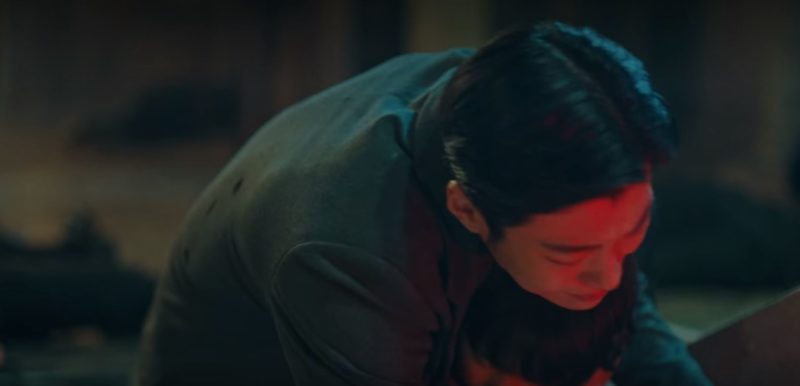 Back to the present, Hyeon-min told his mother that the real Sin-jae is in the care center.
She visits Sin-jae and blames Hyeon-min for what has happened.
Hyeon-min gets dejected but his mother later chases after him and hugs him, telling him that he is also her son and apologizes.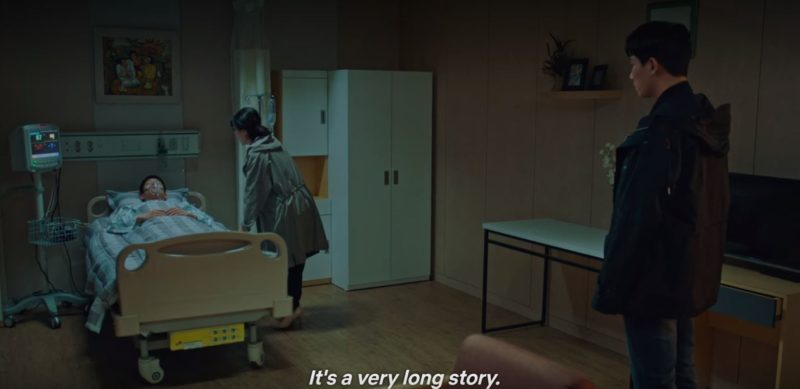 Lee Lim in the past manages to summon the door to the other world but is slashed by Lee Gon from behind.
He then beheads Lee Lim for being a traitor.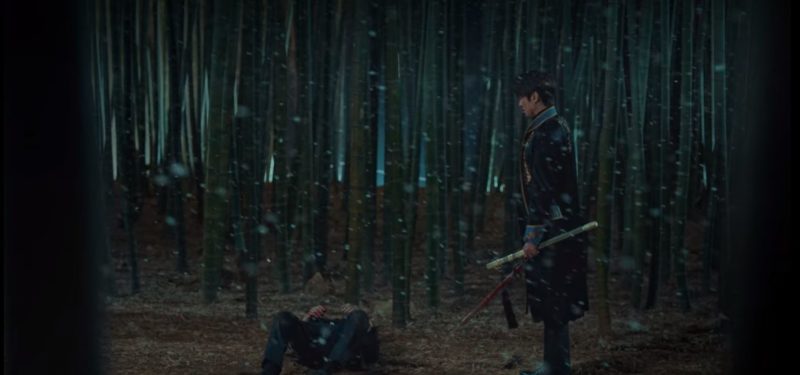 The seeds that Tae-eul took from Corea and planted them in South Korea finally sprouted.
At the same time, the present Lee Lim tries to attack Tae-eul in the realm and she manages to fire her gun this time.
It suddenly became windy in the realm and flowers started to fall, indicating a big change, possibly that fate has run its course.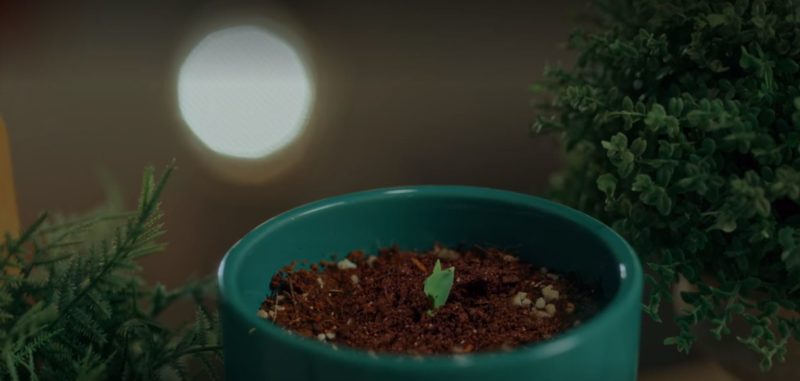 In the next scene, we see the yo-yo boy who seems to know what is going on with the two worlds.
A grown up version of him also exists and is seen multiple times in both the Kingdom of Corea and South Korea. He seems to be some kind of deity or a representation of fate.
The scene ends as he plays the yo-yo again.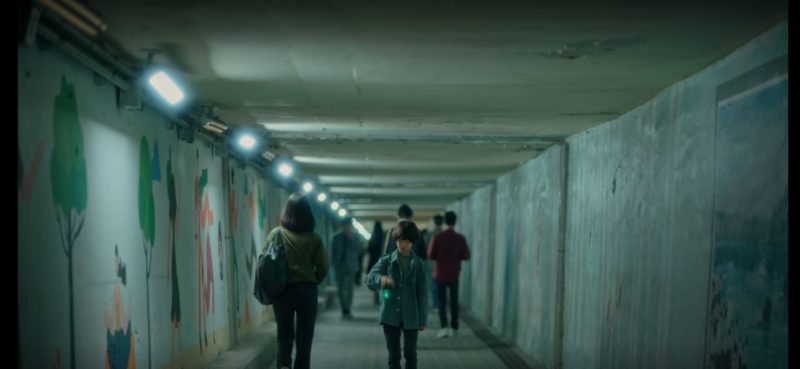 Lee Lim in the realm disappears, indicating that Lee Gon succeeded in rewriting the history.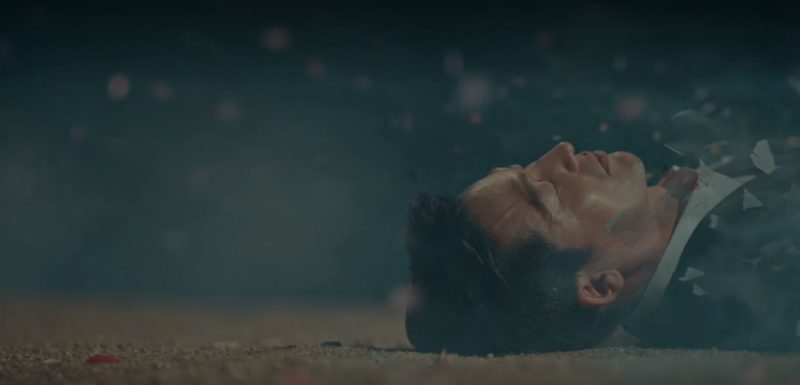 In the next minutes, we see the consequences of rewriting the past.
Traces of Kang Hyeon-min in South Korea disappears entirely, even from photos.
All of Lee Lim's doings including his killing of Ji-hun and so many others all changed as though he never meddled in the first place.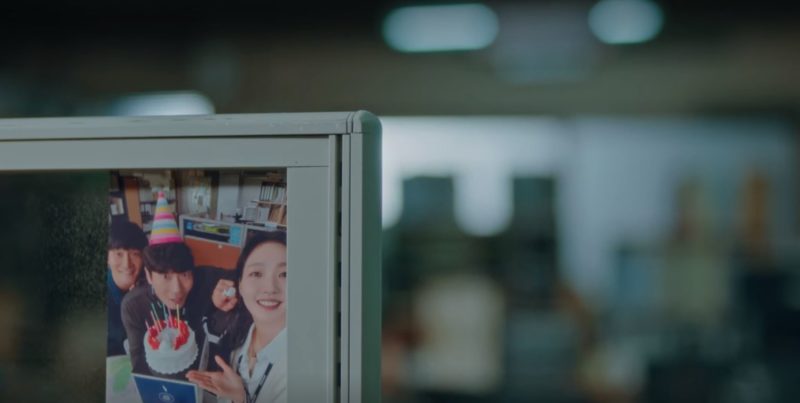 We also see Lee Lim in South Korea surviving and went to the hospital.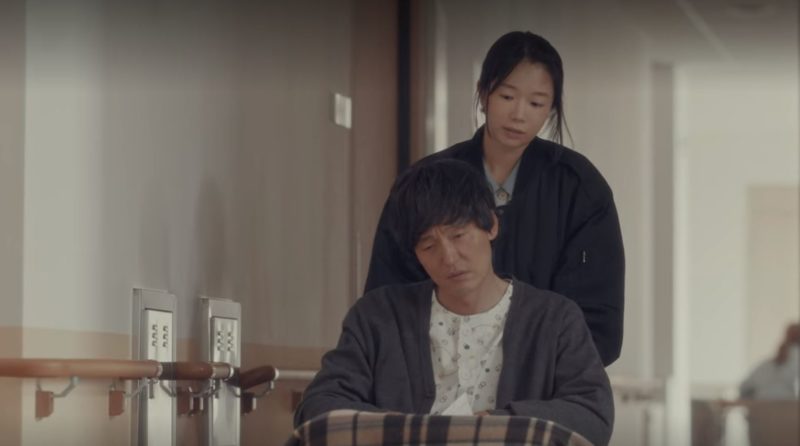 In the scene where Hyeon-min's mother tried to kill them both, Lee Lim is no longer there.
Prince Bu-yeong however appears and consoles them instead.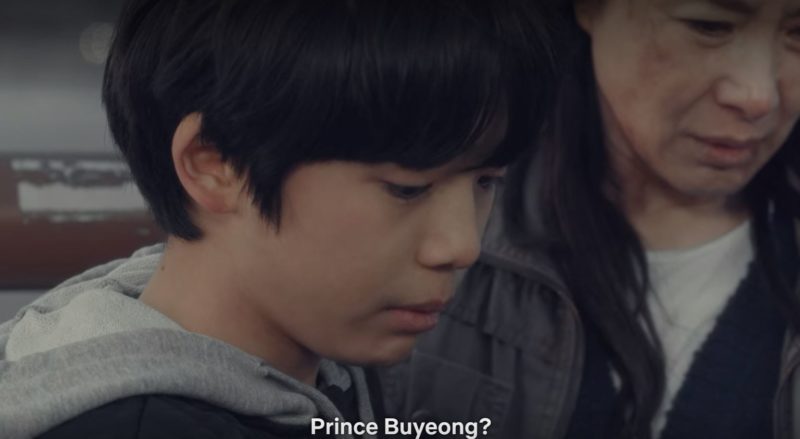 We also see Luna trying to steal money from Koo Soo-ryeong's mother's shop, but was stopped by Soo-ryeong.
Her mother however gave Luna some money and food, and showed a lot of compassion. This probably led to Luna growing up differently.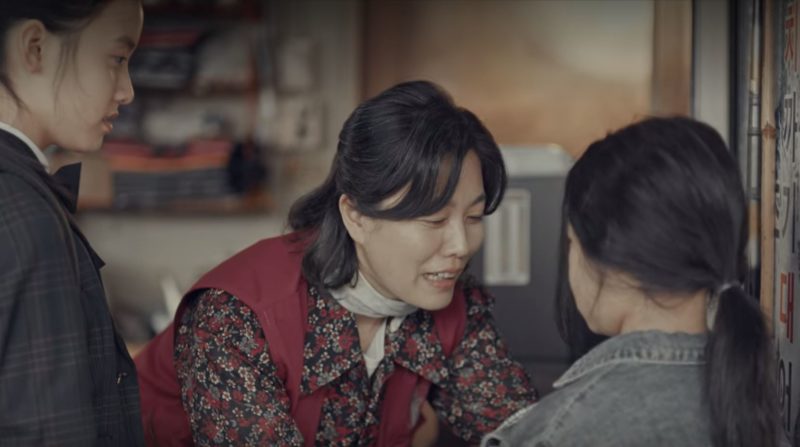 Back in the present South Korea, Tae-eul wakes up after what had happened in the realm. She sees herself surrounded by public onlookers and learns that she's back in the present.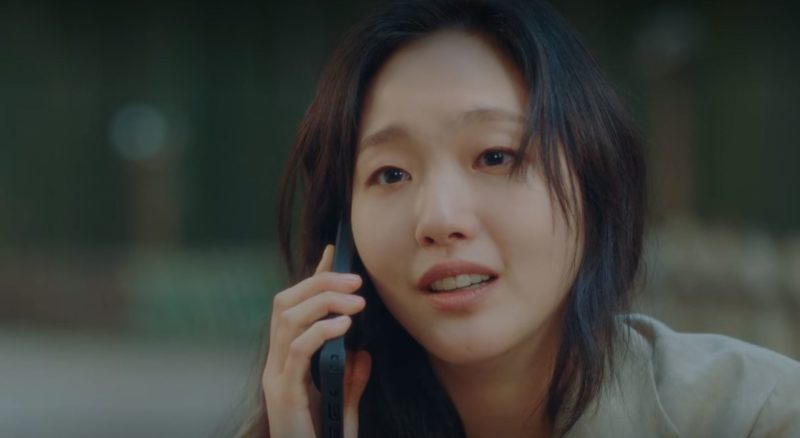 However, detective Hyeon-min no longer exists in the world, and everything has changed from this point.
Tae-eul meets Ji-hun one day who is Lee Gon's doppelganger but he clearly doesn't know her. As he died from Lee Lim previously, he is now alive and also wears a uniform.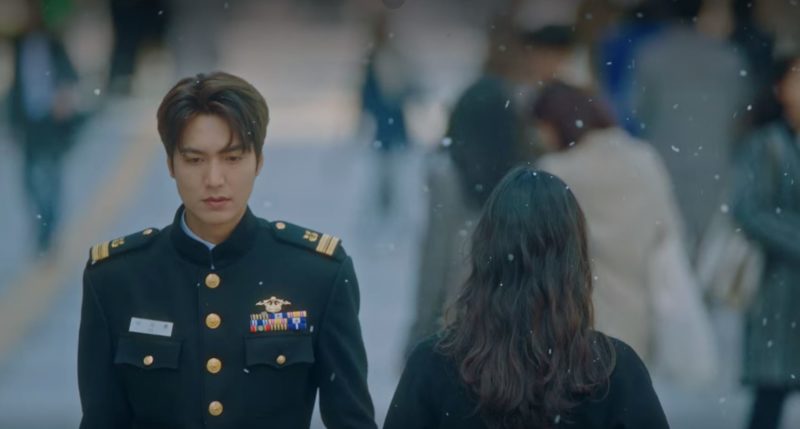 The current Lee Gon is then seen crossing the other realm to find Tae-eul on his horse.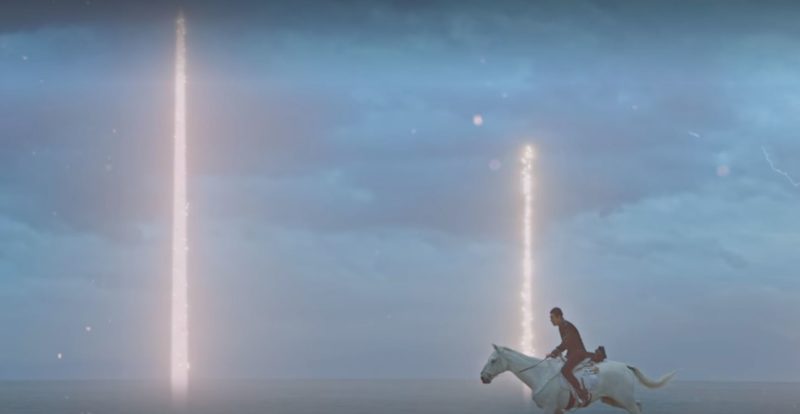 He attempted to find her many times and reached different worlds each time.
Different versions of Tae-eul exists and she's in a different profession each time, including being a soldier and an actress who won the Grand Award.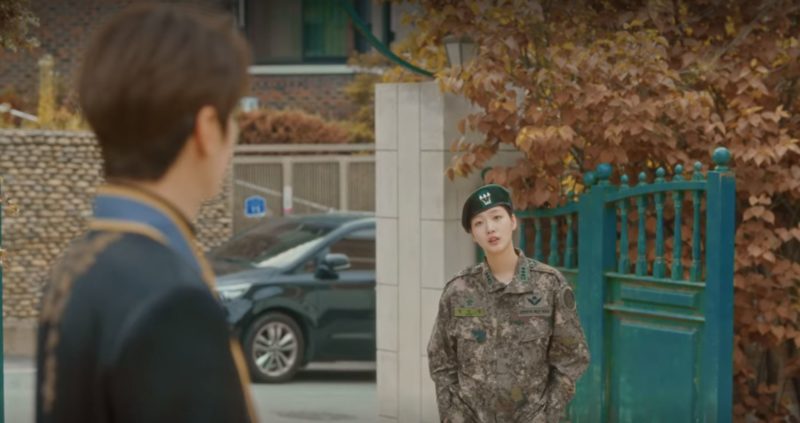 In the next scene, Tae-eul in the present (2021 or beyond) gets a call saying that a horse seller is at her place.
She rushes home and finally sees Lee Gon waiting for her with the blue flowers. It's similar to the scene where he came from the future to meet her with the flowers but it changed a little this time.
Lee Gon notices that she's Tae-eul but she's sad instead of happy this time.
He then realizes that she retained her memory but she skipped the explanation on what had happened.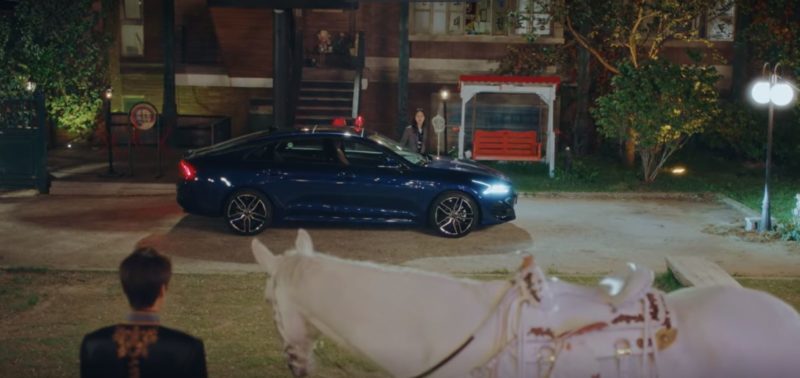 Yeong also seems to remember everything as he most probably lived through the night of betrayal.
It was also explained that Lee Gon went back for Yeong after killing Lee Lim. He misses Eun-sup but is fine with not meeting him again.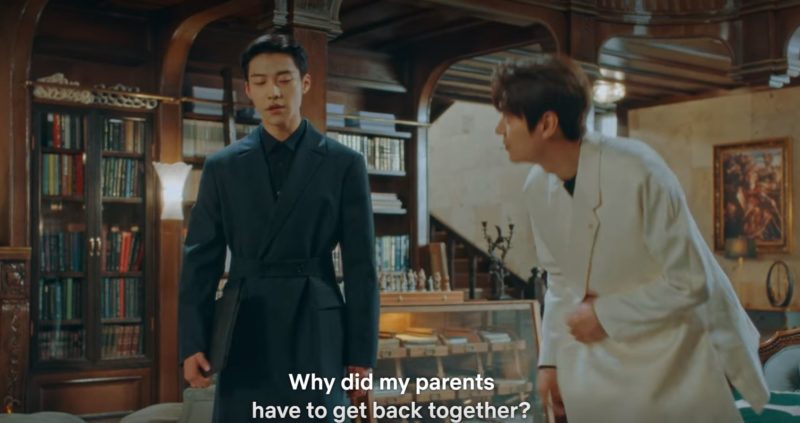 In the Kingdom of Corea, Kang Hyeon-min finally gets a chance with Luna.
They're both with the police department and Luna isn't a big criminal this time, but still does petty crimes. She visits the bookstore as shown on Lee Gon's CCTV in an earlier episode.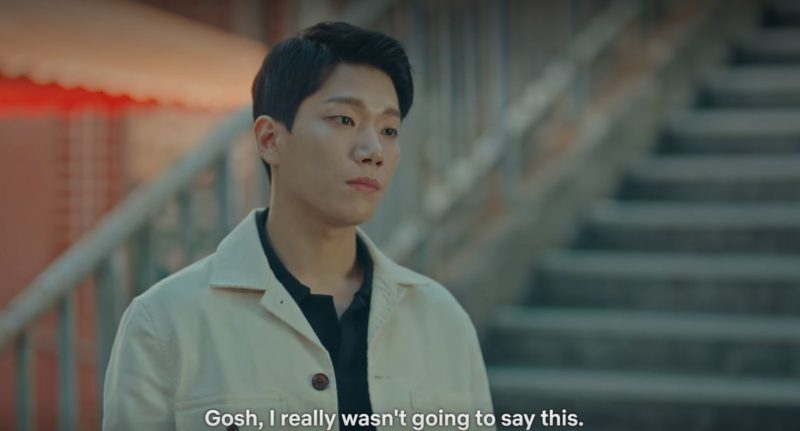 Another surprising reveal is Luna's relationship with Soo-ryeong.
Koo Soo-ryeong isn't the prime minister in this timeline but was an assembly woman. She was jailed for bribery and regrets not becoming the prime minister. She blames the law for not giving immunity towards her.
The jail officer was her assistant in the previous timeline and is now giving her orders instead.
It's also revealed that she's possibly the sister of Luna, since they seem to refer to the same mother. Luna's surname is also revealed to be Koo.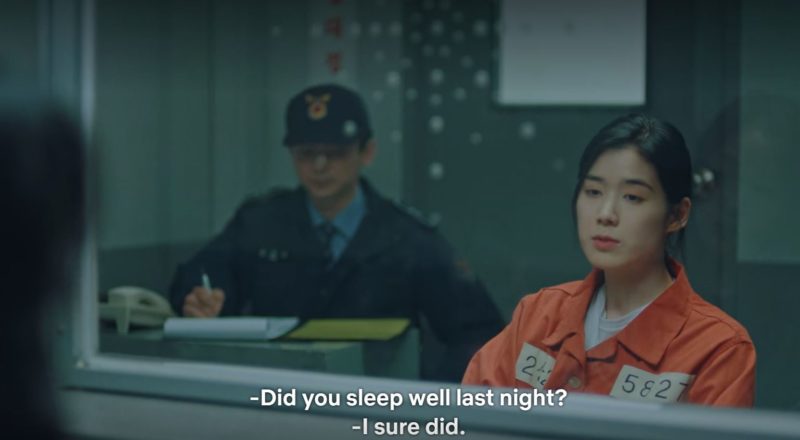 Back to the present scene, Tae-eul and Lee Gon now meets every weekend.
They now travel randomly through time and to different worlds for fun.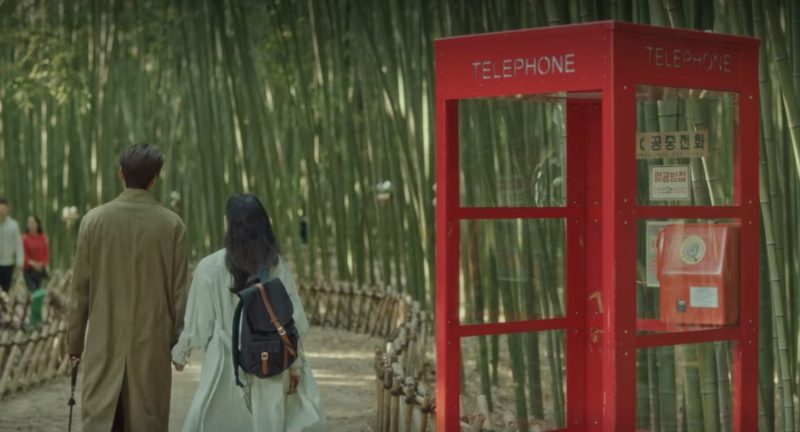 On one occasion, they traveled to the 2000s in the Kingdom of Corea and Tae-eul finally meets Prince Bu-yeong briefly.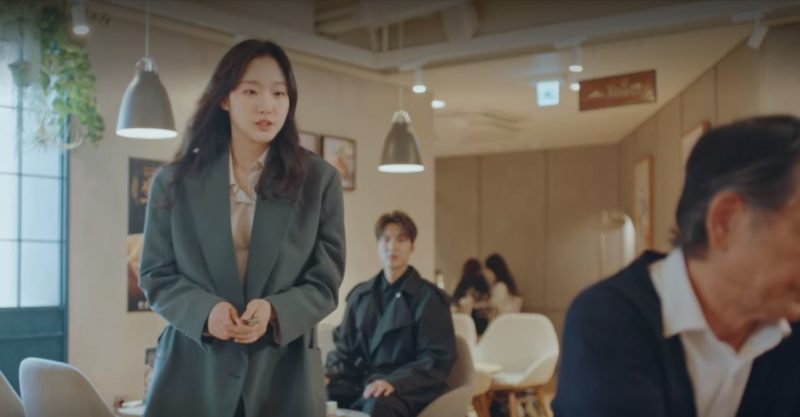 She is then seen with Lee Gon having their own travel bags in the other realm.
Tae-eul plans to go to many places in time including the Joseon dynasty.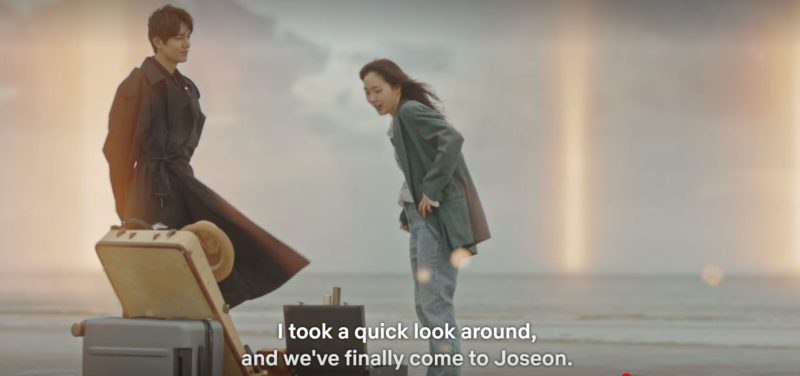 Back to the current timeline in the Kingdom of Corea, Kang Hyeon-min is seen to have become a big boss or someone with that stature.
Eun-sup is also happy with his life as he shows off his kids' photos to his co-workers. He also seems to be dating or is married to Na-ri based on his phone call.
He meets Lee Gon but doesn't recognize him.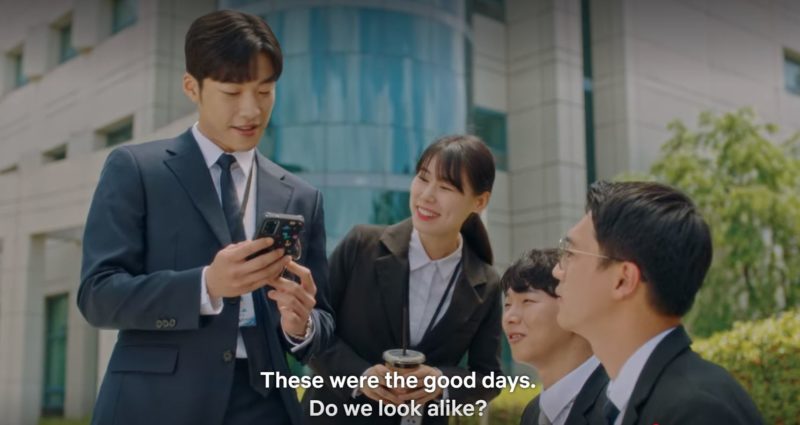 The 'Lee Gon and Tae-eul' duo then travels to the present Kingdom of Corea accidentally and is met by Yeong and the Royal Guards.
They then sneaked into the palace and meets the court lady Noh again. While trying to erase the CCTV footage of them getting found, they see Yeong through the camera.
He seems to have a secret relationship with Myeong Seung-ah (Na-ri's doppelganger).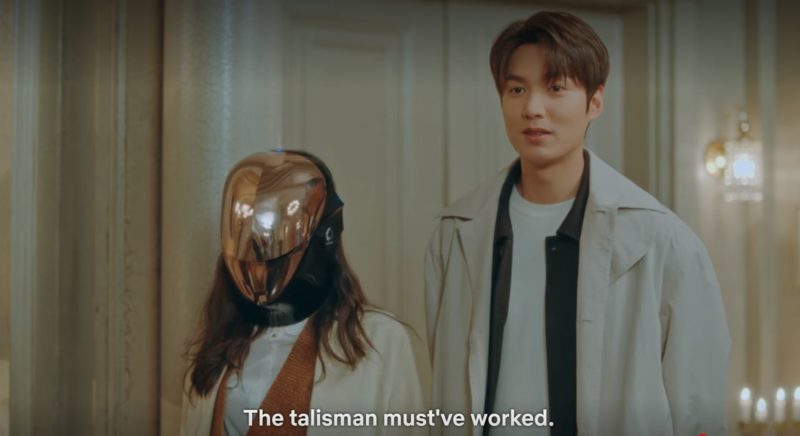 Back to present South Korea, Jangmi is finally seem with the police team as they apprehend a group of thugs.
Hyeon-min / Sin-jae is no longer with their team in this timeline and is replaced with someone else.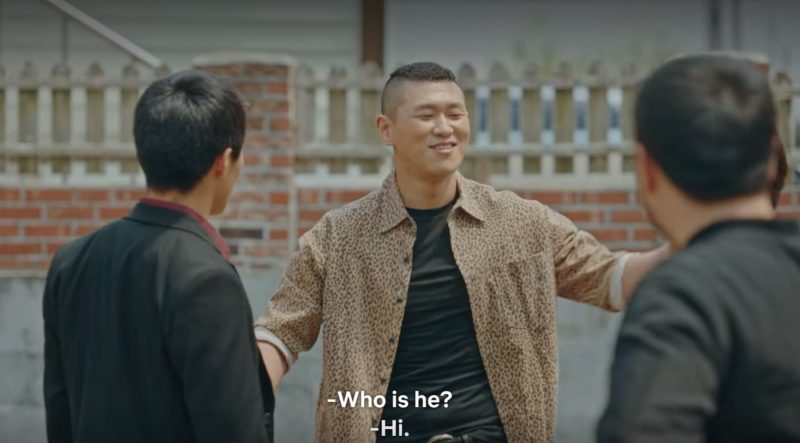 In the Kingdom of Corea, secretary Mo is now appointed the prime minister instead of Soo-ryeong.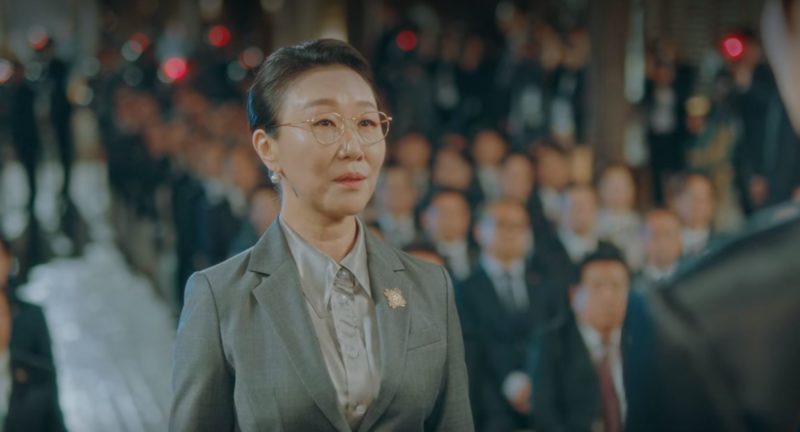 The King: Eternal Monarch ends with a shot of Tae-eul and Lee Gon holding hands.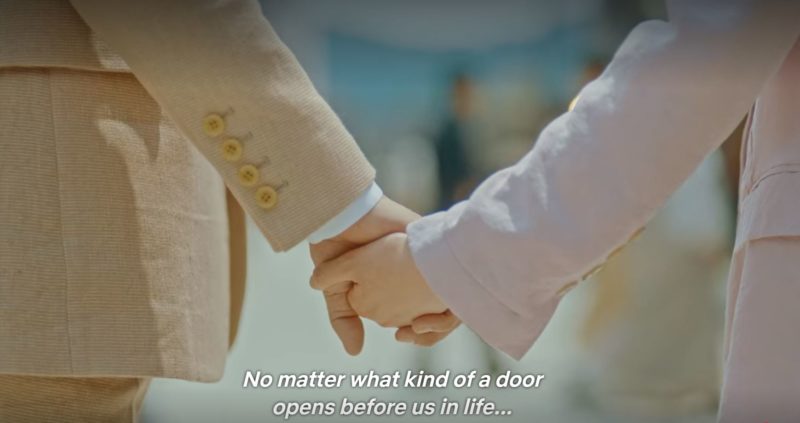 The scene turned into a much older pair of hands, implying that they grew old together.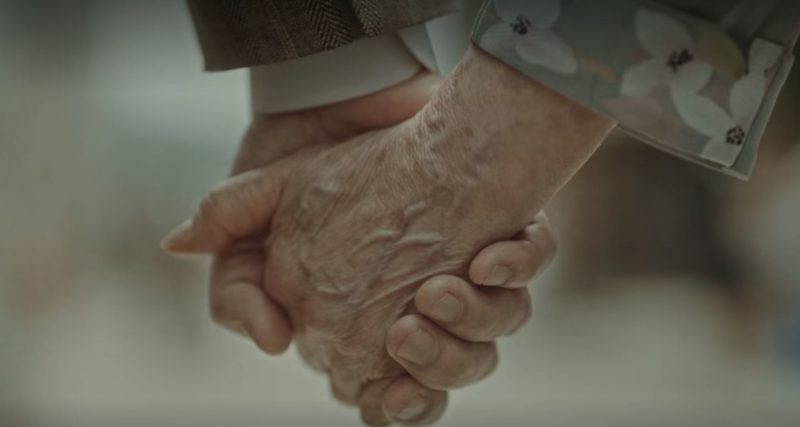 ---
Related articles:
Netflix Extracurricular Ending Recap And Explanation
Netflix's Into The Night Ending Explained And Recap
The New Playstation 5 Memes To Check Out Today