Sound.xyz is a music platform where artists can sell their music in the form of NFTs and collectors can support them by buying those NFTs.
It's sort of like Spotify where you can listen to music on the website itself and check out the ranking of the top artists on the platform.
Here's how you can potentially get the Sound.xyz airdrop (guide) if they choose to issue their tokens.
Disclaimer: The information provided on this website does not constitute investment advice, financial advice, trading advice, or any other sort of advice and you should not treat any of the website's content as such. Do your own research and never invest more than you can afford to lose.
Will Sound.xyz do an airdrop?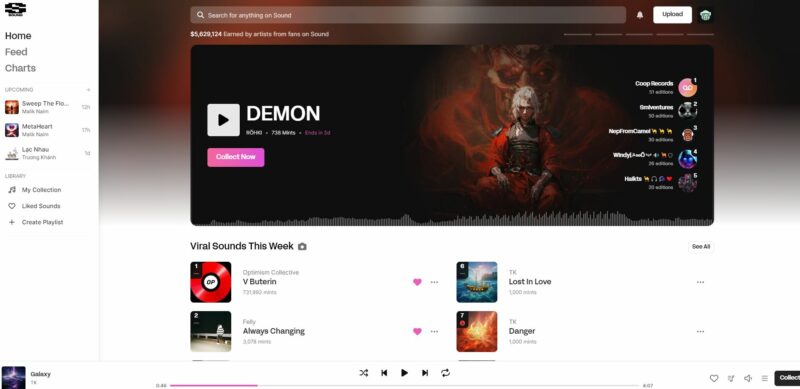 We don't know for sure as we're merely speculating on it. They recently raised $20 million in funding from big names like a16z and Snoop Dogg.
It's quite a decent amount of funding and having investors usually means there'll be tokens issued some time in the future. It's not guaranteed but investors need to cash out in the future to make returns and issuing tokens is an easy way to do it.
How to potentially get the Sound.xyz airdrop (guide)
Next, we think of a few ways where we may qualify for an airdrop if they choose to do one.
1. Collect songs (mint / buy)
First of all, we can collect songs from artists. You will be able to see the chart on the homepage and a more detailed one using the Charts tab.
There's a list of artists ranked by Viral or Top. You'll see a Collect Now button which allows you to mint the NFT.
They're either free or comes with a price set by the artist. The platform takes a fee each time if not mistaken, whether it's free or not. To save on gas fees, you can use the Optimism chain.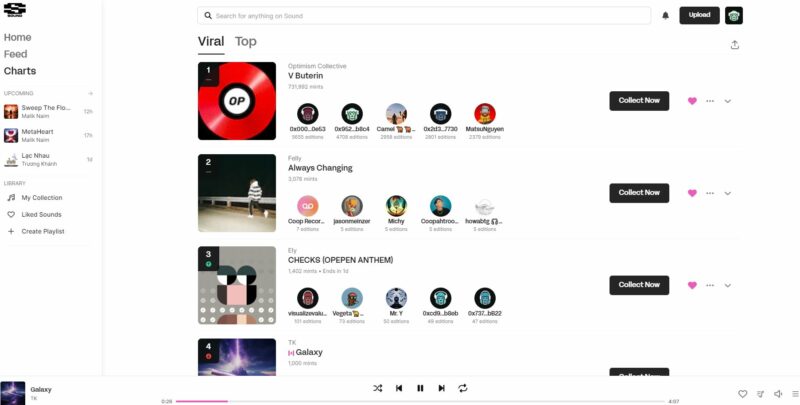 After collecting the song, you can also leave a comment after selecting a specific Timestamp. This results in an on-chain signature.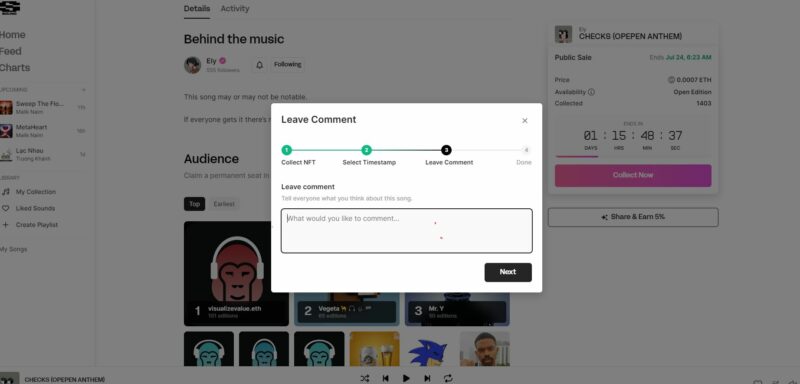 After you're done, you can refer it to Twitter to make referrals. Maybe they do play a part.
If the song's minted out, you can purchase it on the secondary market.
Click on the Market tab on Sound.xyz and you'll be led to a different site which requires you to connect your wallet again.
This is basically the secondary market (image below).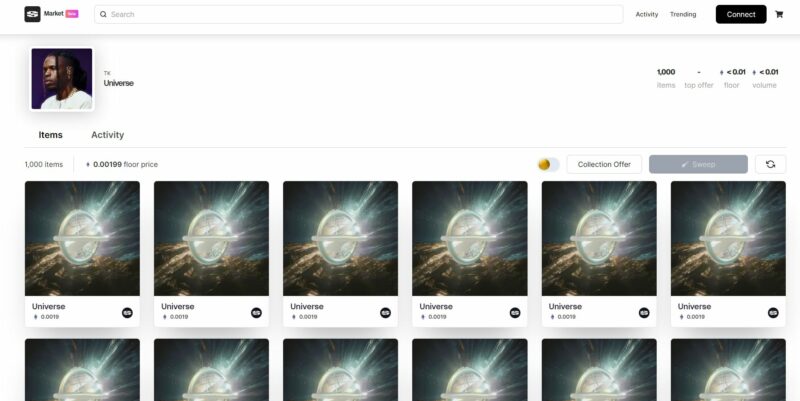 As collectors, you can use the Charts tab and see the ranking of collectors in terms of total spent and number of artists supported.
It's basically a leaderboard if you wish to check.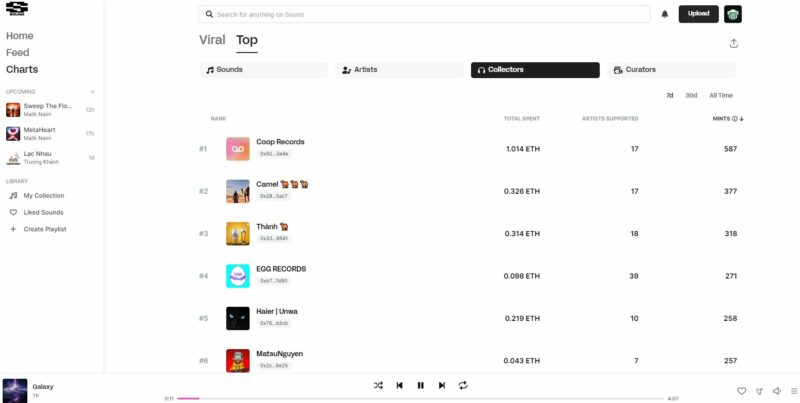 2. List songs on the marketplace
Apart from just collecting songs, you can also re-sell them on the Sound.xyz marketplace.

3. Upload songs (for artists)
Those steps above are mostly for collectors.
If you're an artist, you can upload songs as the platform will need real artists to create music on it.
This will likely be a separate criteria for artists if they end up doing an airdrop.
4. Use the platform in general
As a real user, you should just use the platform like a normal person would.
You can listen to more music, follow creators, create playlists, favorite some songs you like and so on.
5. Referrals
After buying songs, you can also make referrals for others to purchase the songs.
You'll earn 5% for each primary sale via your referral link.
---
Related articles:
How To Qualify For A Potential Odos Airdrop (Guide)
How To Potentially Get The Linea Airdrop (Guide)