In the end of chapter 6 of Somerville, the protagonist escaped from the underground area and was swept by the river to the town.
Here's a walkthrough and guide of chapters 7 & 8 of Somerville. This part is more towards civilization and reunion.
Chapter 7 walkthrough
At the start of chapter 7, you will be reunited with your dog who is waiting in town, beside the river.
All you have to do is to walk all the way to the end.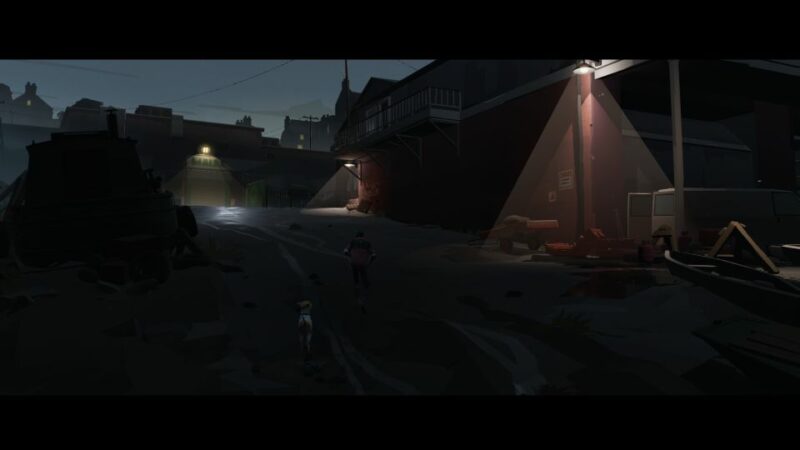 Go to the green building at the end of the street and the protagonist will faint.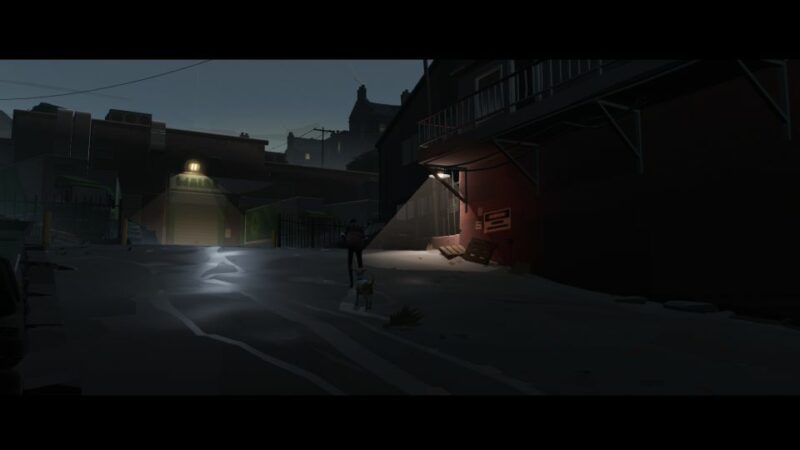 Chapter 8 walkthrough
Chapter 8 of Somerville begins as you wake up inside the human settlement.
Head to the green door to exit.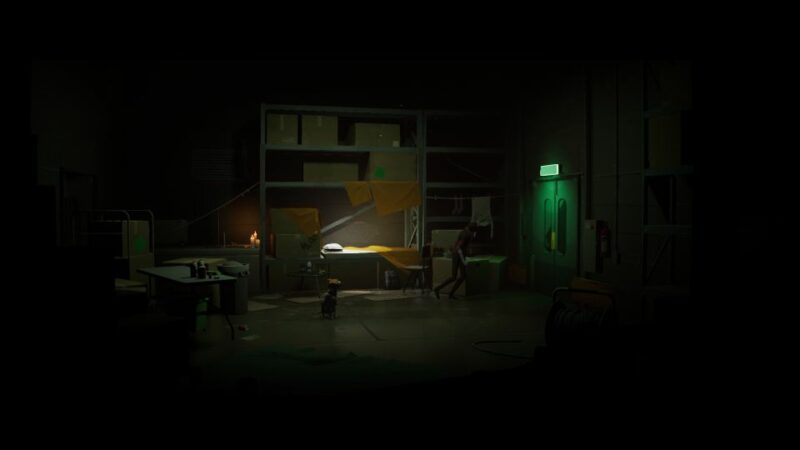 Here, keep going to the right as you walk pass humans that remain. At the end, you'll see a priest.
Go up a little and then turn left to continue ahead.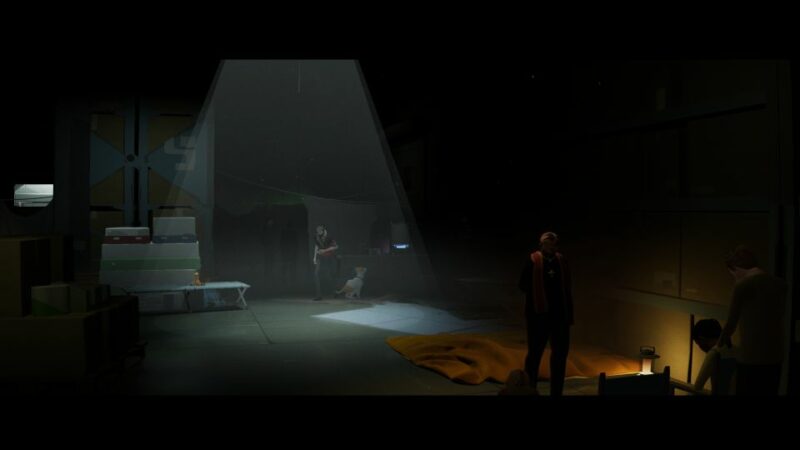 If you go all the way to the left you'll see a door that is lit in green. Pull away the cart.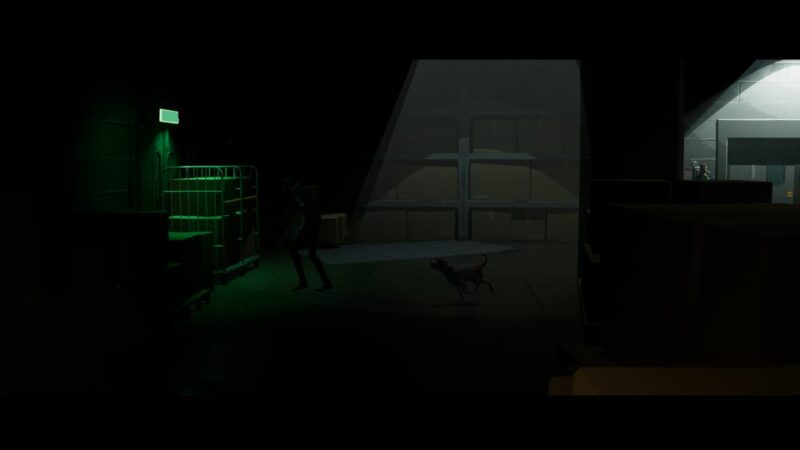 You'll find one of the alien cubes inside the room. Go back out.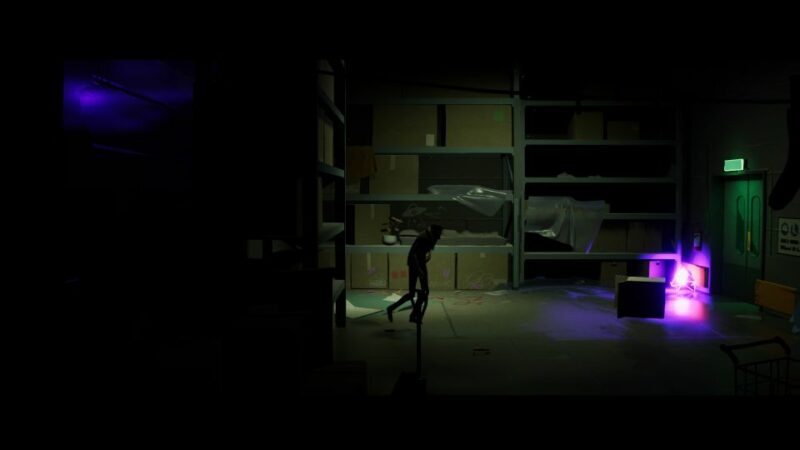 Now, go all the way to the right side.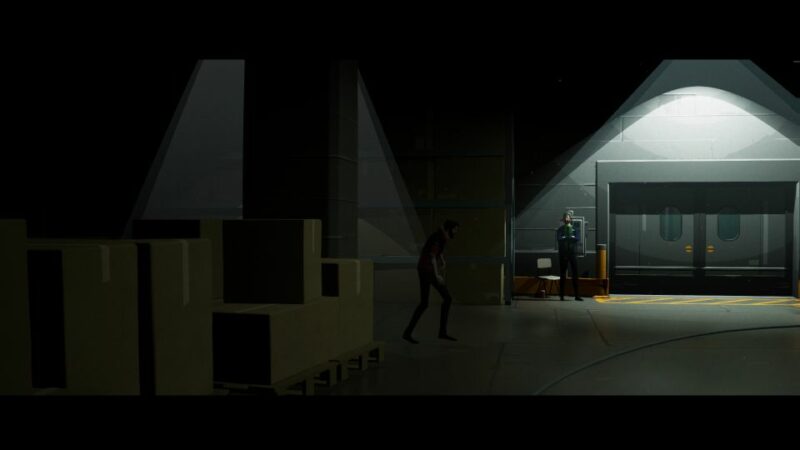 After a few areas, you'll eventually reach a tent that is bright. Get there and a cutscene will trigger.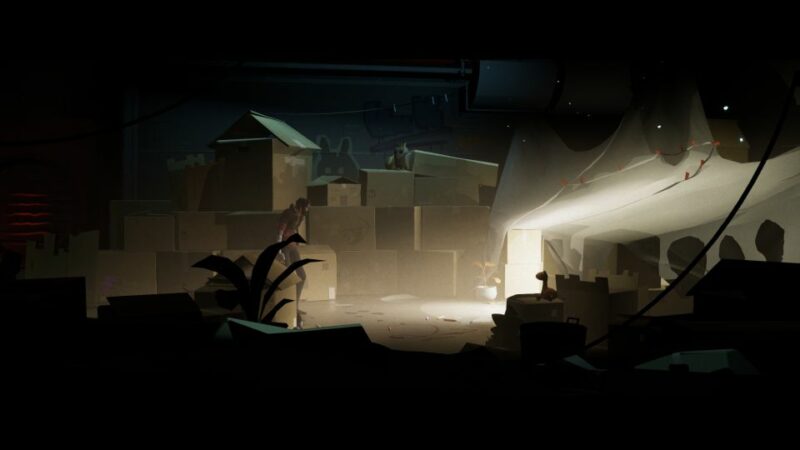 The protagonist will be reunited with his wife and kid.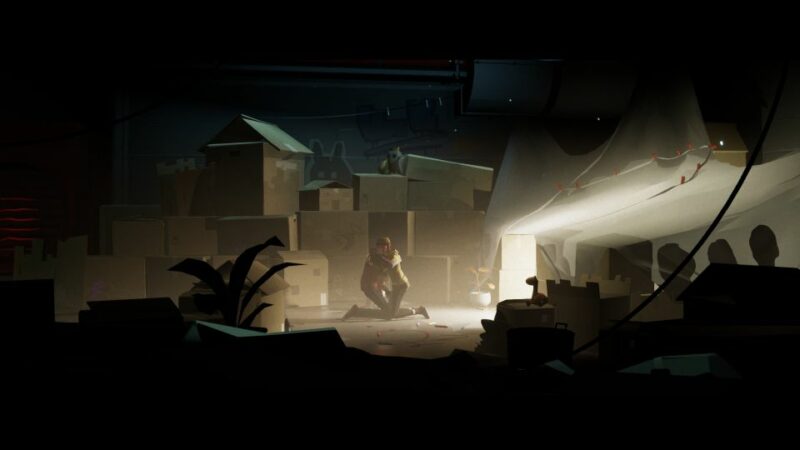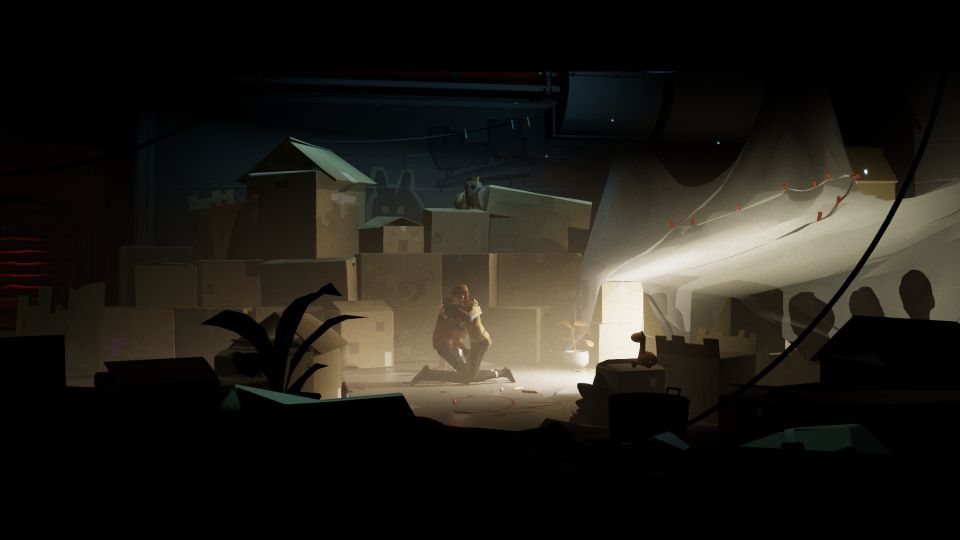 Now, head back to the left side and wait for the guy to open the door to the infirmary.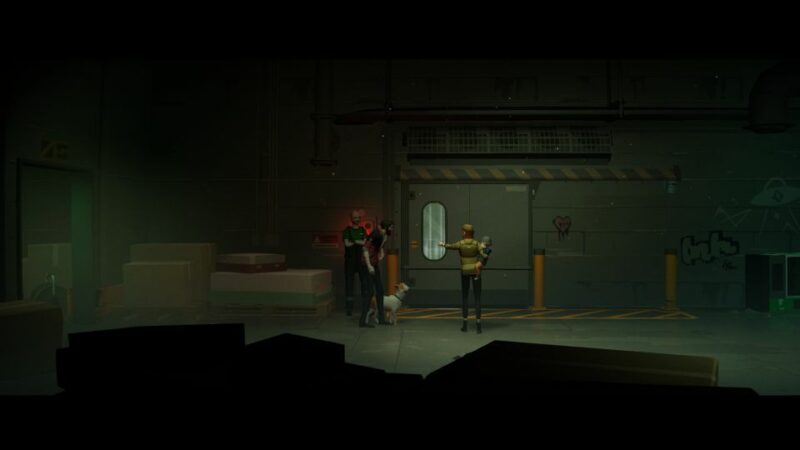 After awhile, get back out and head to the left again. This time, wait for the door to open and it will lead you to the convenience store.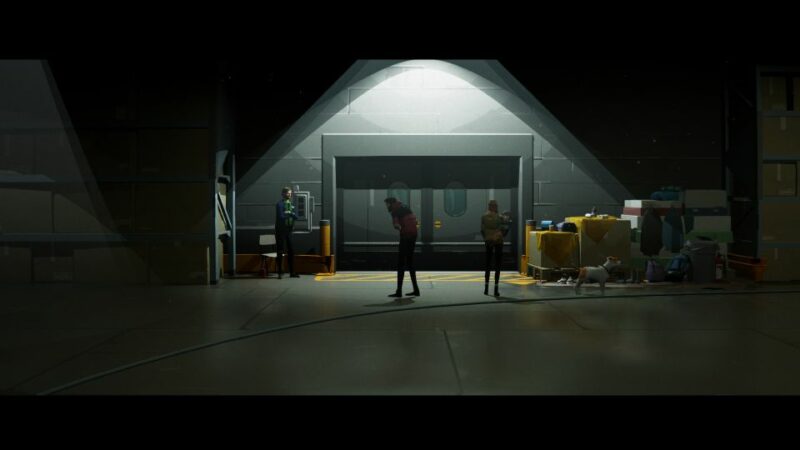 Pull open the door.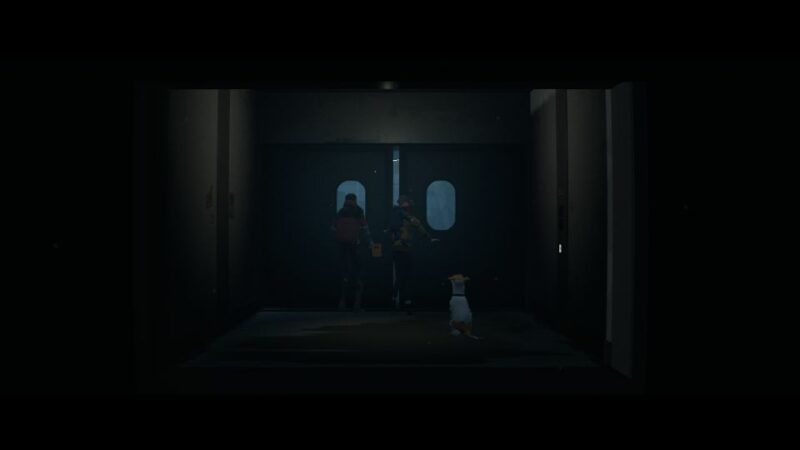 In the store, pull up the obstacle blocking you.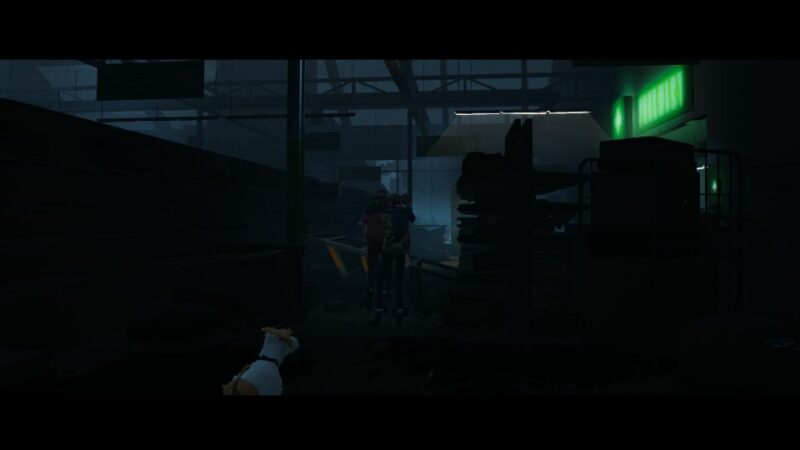 The wife will then give some medicine and the protagonist will be able to walk faster now.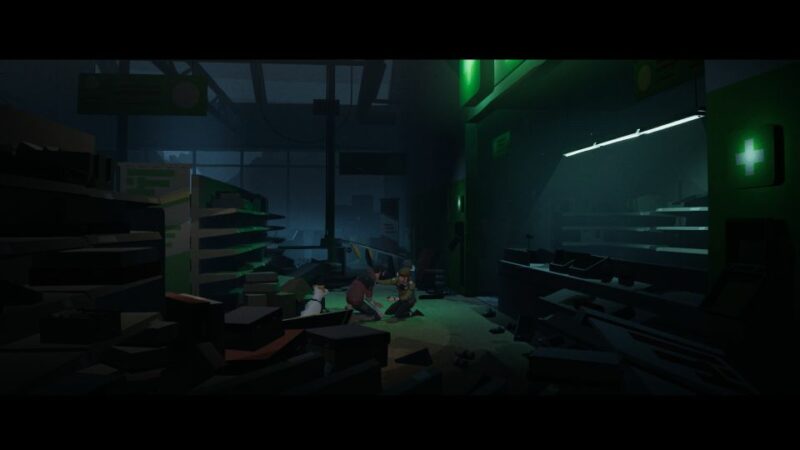 Pull up the barrier ahead of you and go left.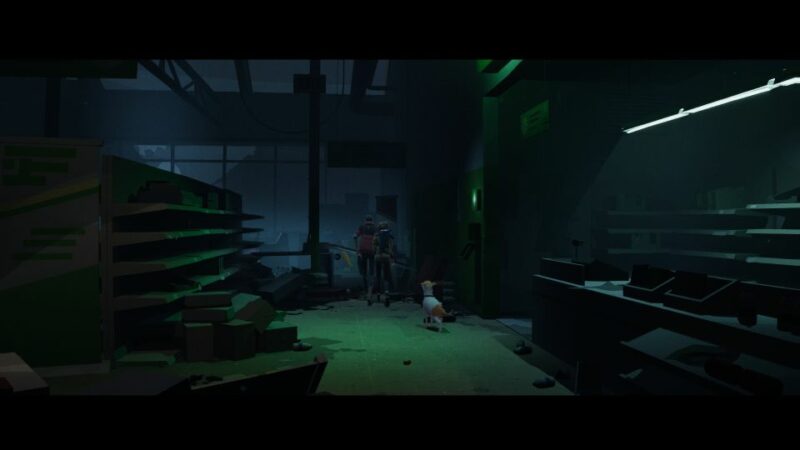 Follow the path and you'll eventually reach the exit which is blocked by alien substance. Look to the left and the wife will grab a torchlight.
Interact with the wife to join hands. This will allow you to use your LT / L2 ability with her torchlight. Melt the substances away and open the exit door.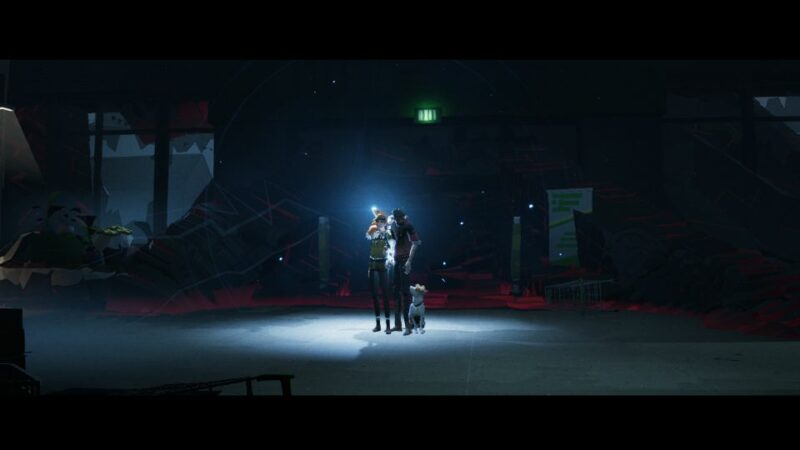 The chapter ends here.
---
Related articles:
Somerville: Chapter 5 & 6 Walkthrough And Guide