In Varuna Point, you'll find that you need a motherlode key to open one of the underwater gates.
Before you can get to the motherlode key, you must first unlock a path blocked by jellyfish.
Here's how you can get the motherlode key in Raft.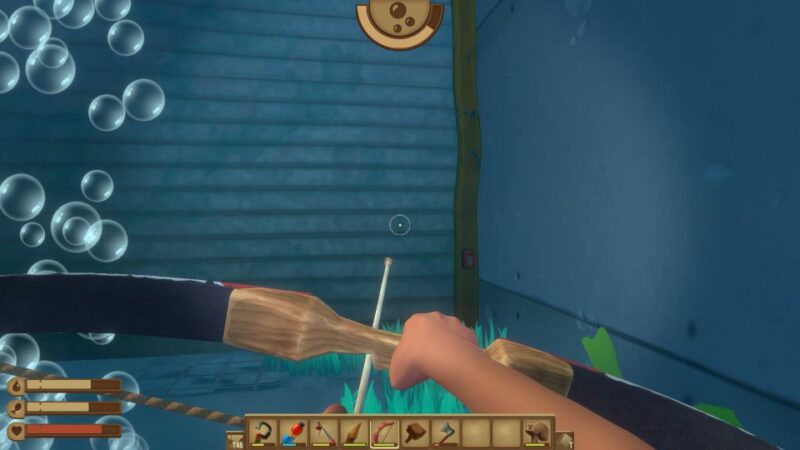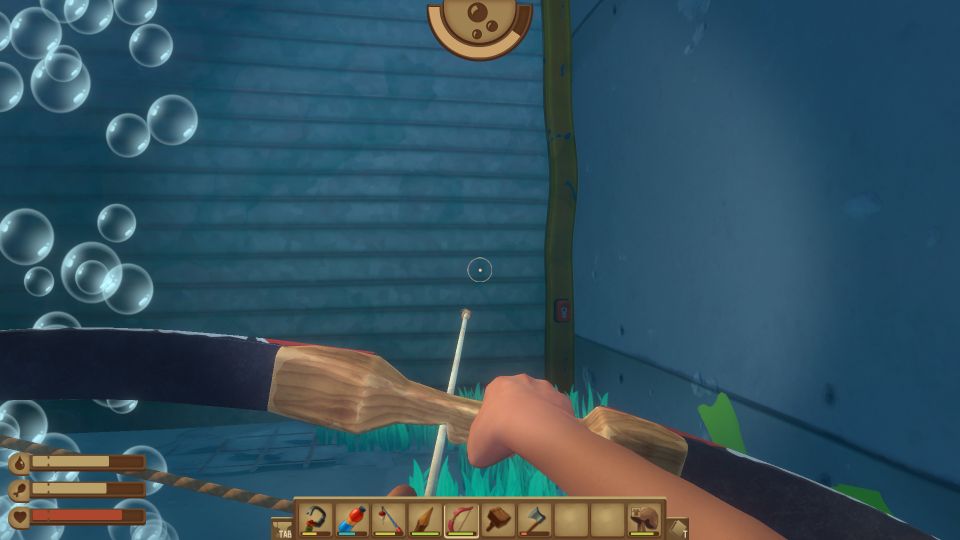 Complete the spotlight parts first
Before you can find the motherlode key, you need access to a new area which is blocked by jellyfish.
To move the jellyfish, you need to find the spotlight parts to fix the broken spotlight. The light will then shine and move the jellyfish away.
How to find the motherlode key
Once you're done with fixing the spotlight, enter the walkway through the hole which was once blocked by the jellyfish.
You may want to get a headlight as it's really dark inside.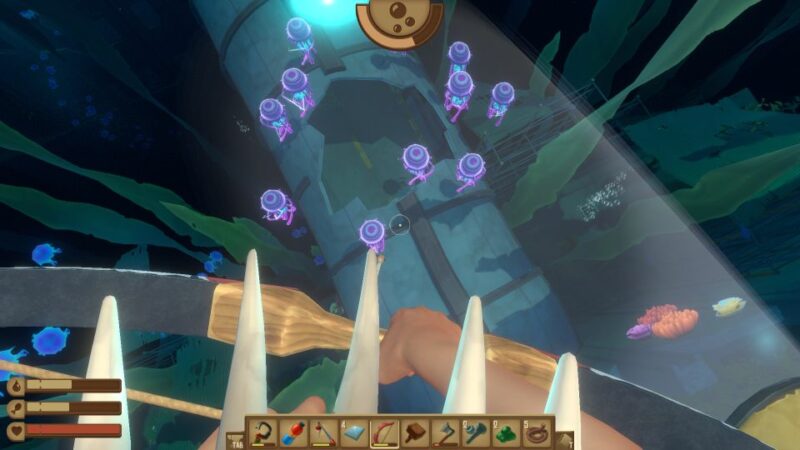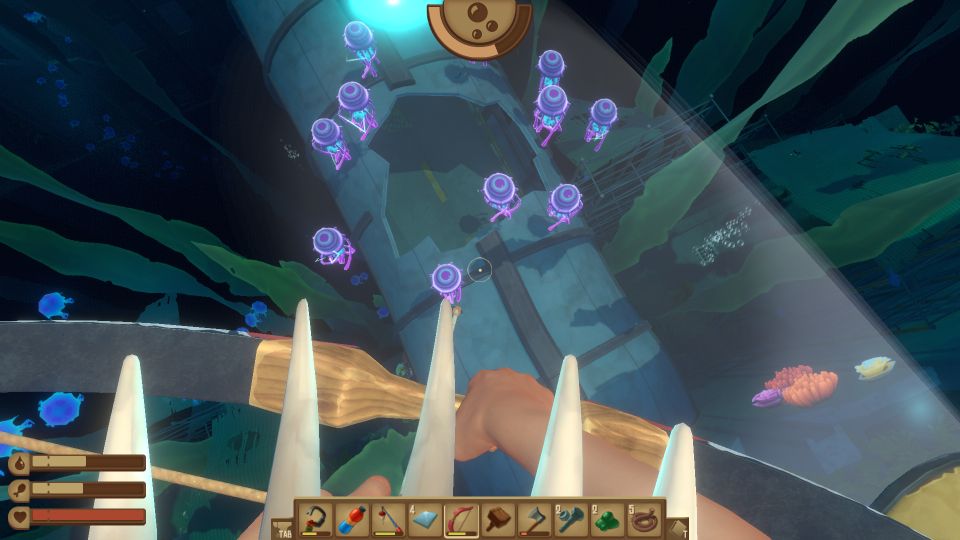 Continue to swim inside towards the G which stands for "Grabber".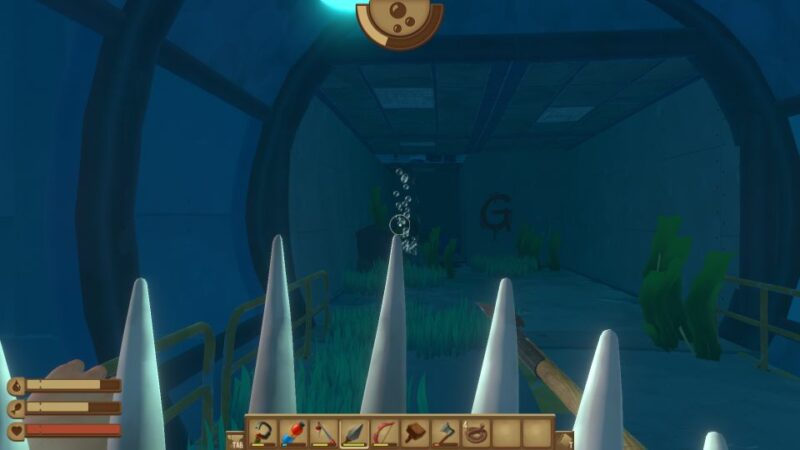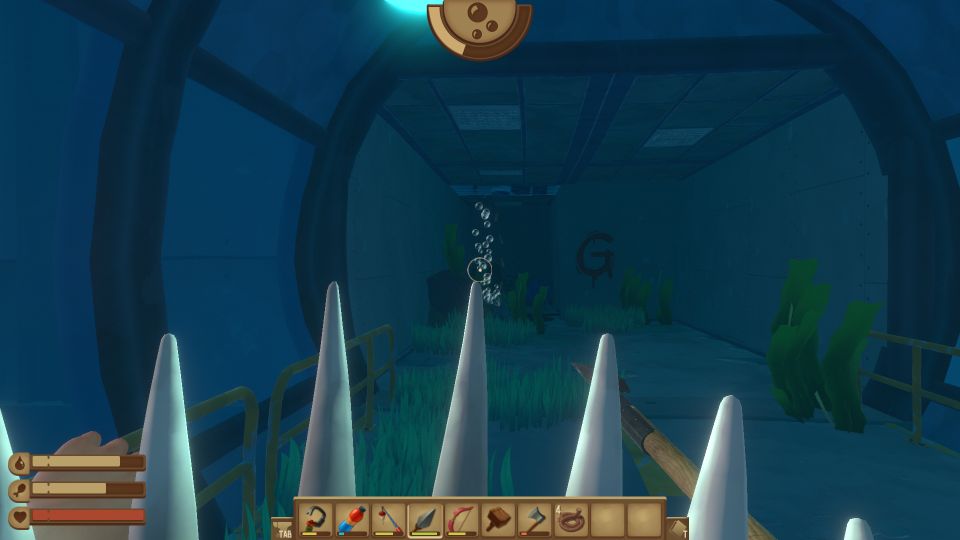 Eventually, you'll reach a place where you can walk around with no water.
It's extremely dark inside. Watch out for all the nails and traps.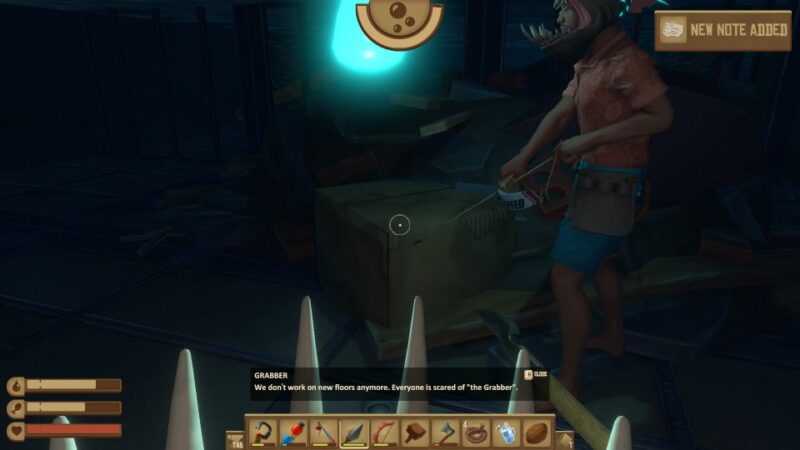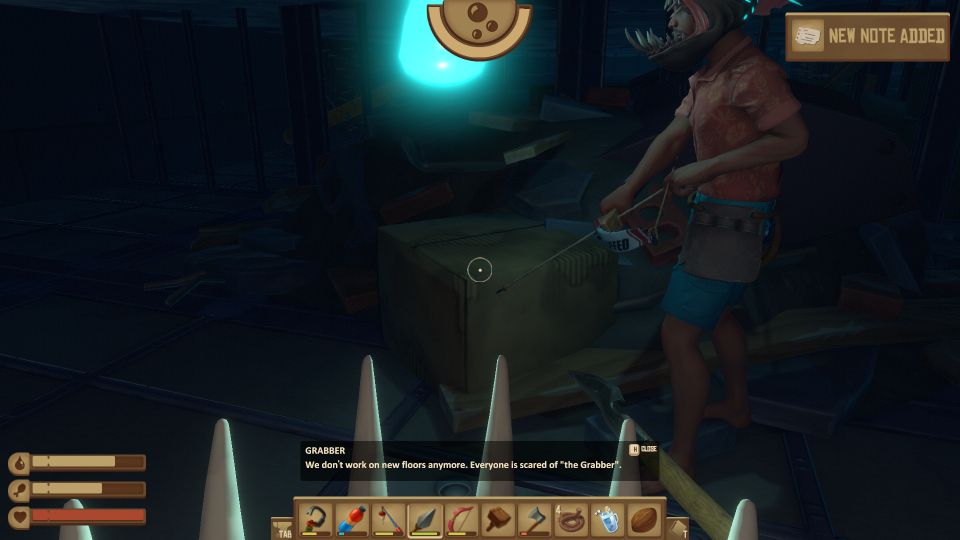 Continue to walk through the bars and the path is basically wherever you can step without getting poked by a nail.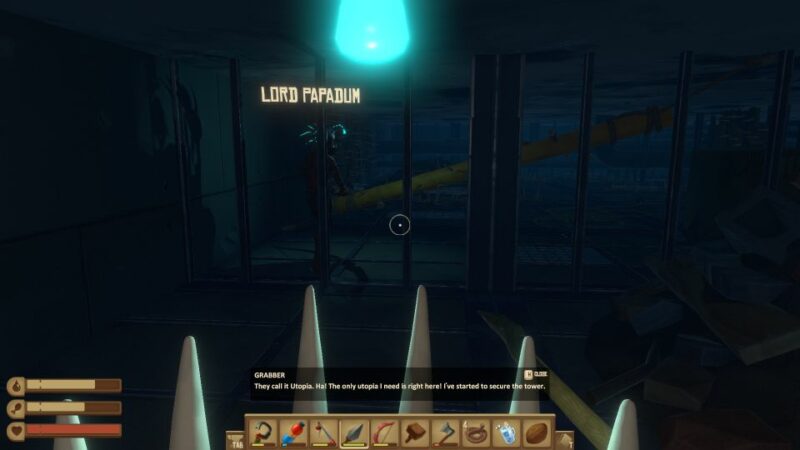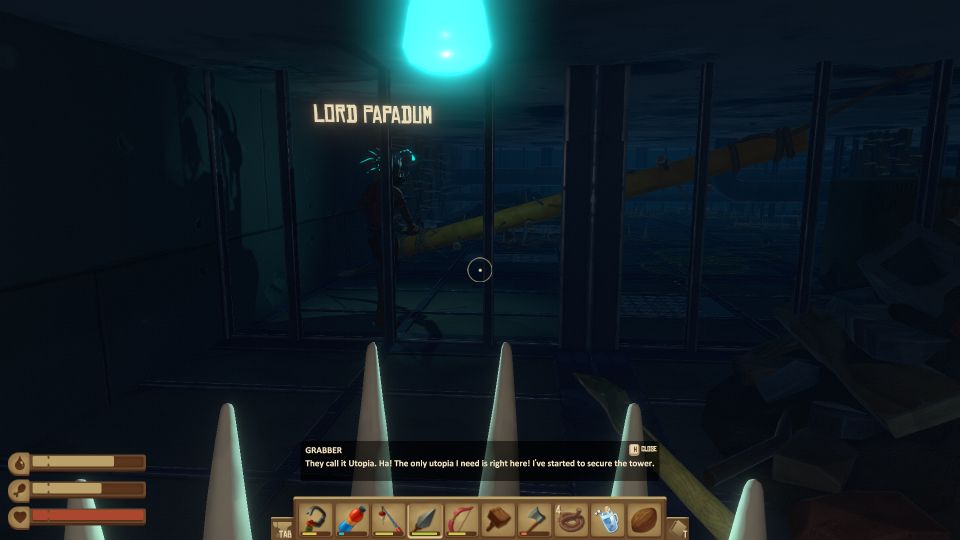 Keep going and you'll see another G on the wall. Continue ahead.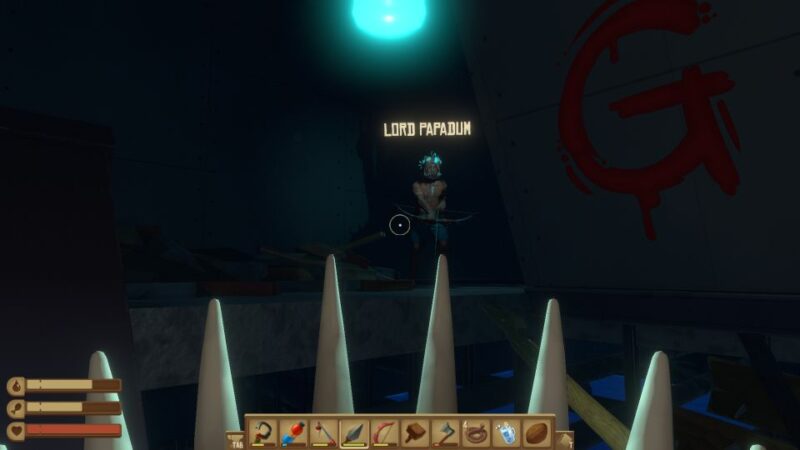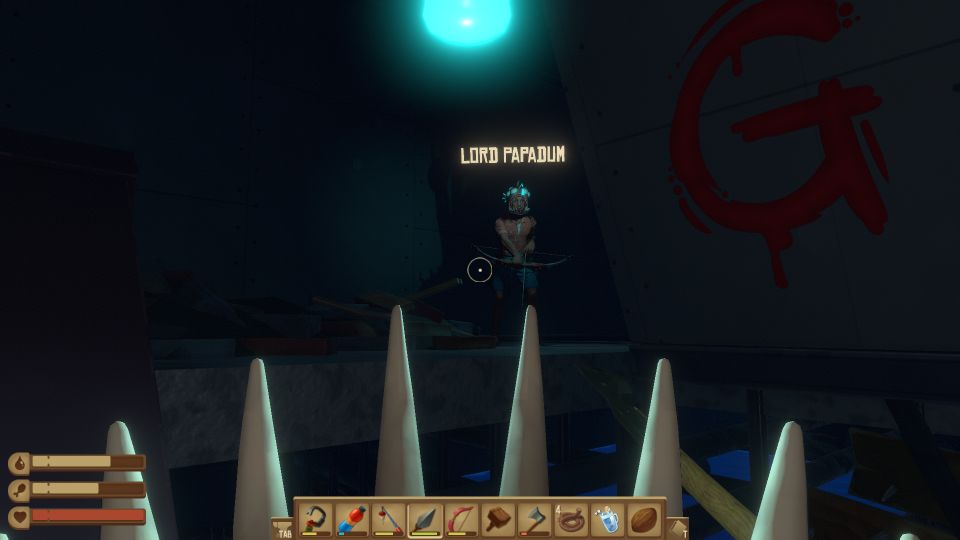 Continue to follow the path not blocked by nails.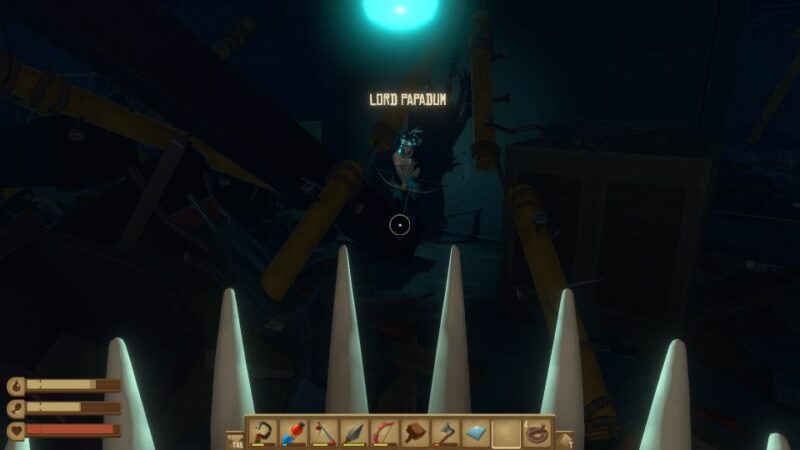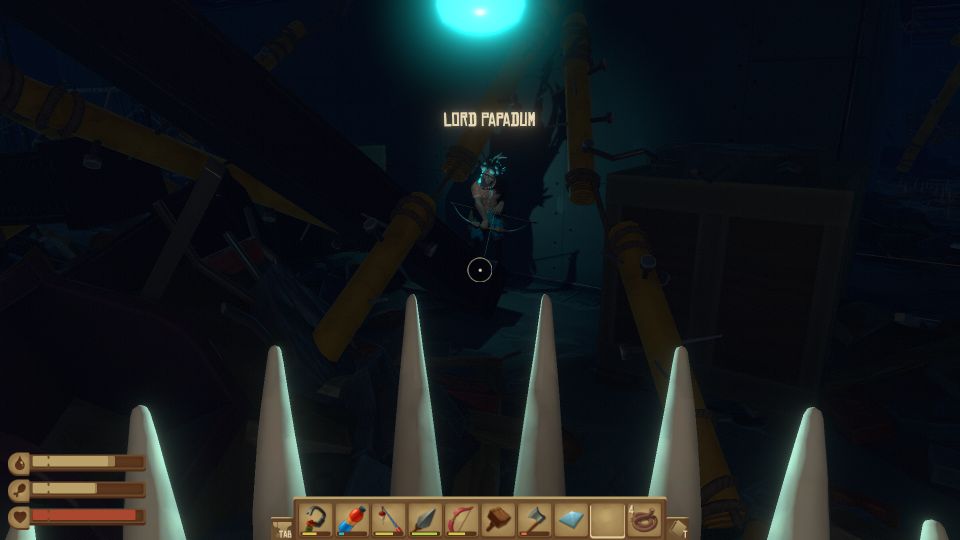 You'll then reach a small elevated bar and you need to jump up to the upper bars. You'll see nails all over, so if you fall while jumping you'll get hurt instead.
Keep pressing jump as you try to make your way up.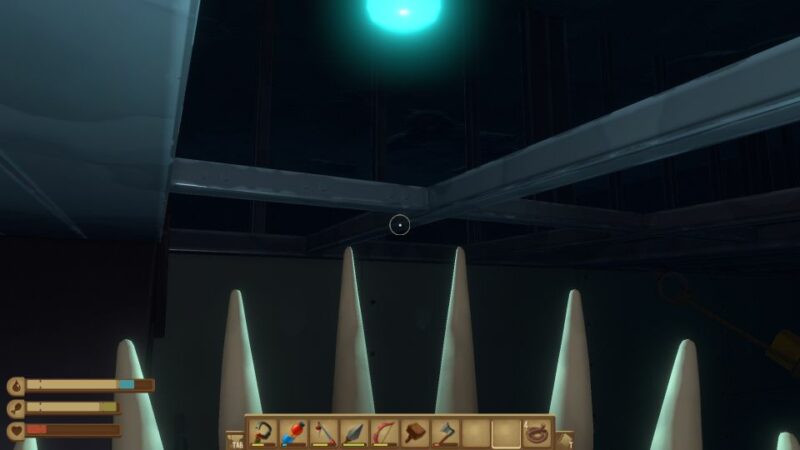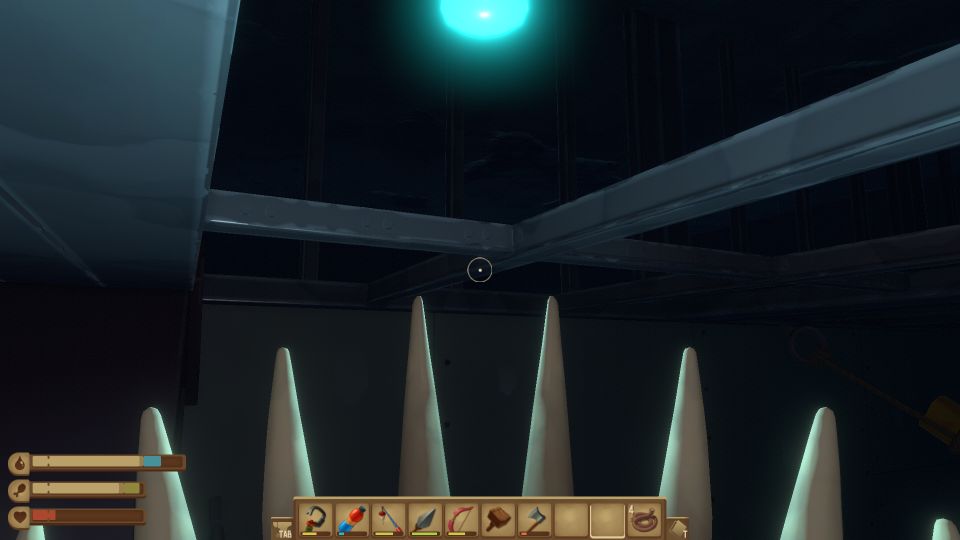 At the upper level, walk around and find a way to descend to a new area. After descending, you should see some elevated walkways (image below).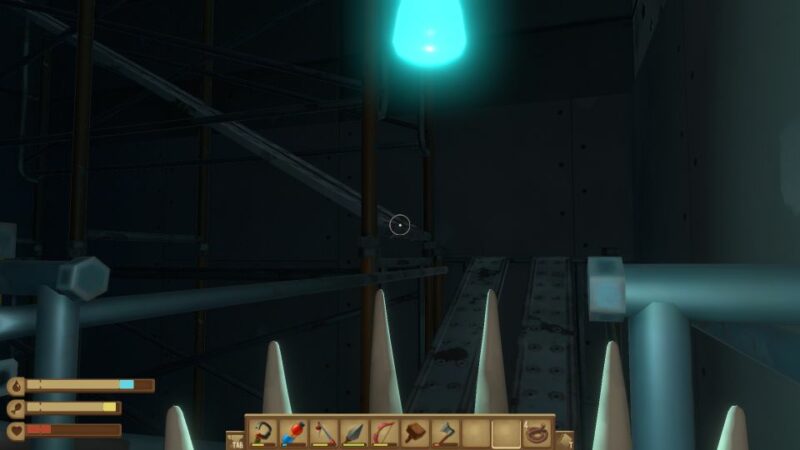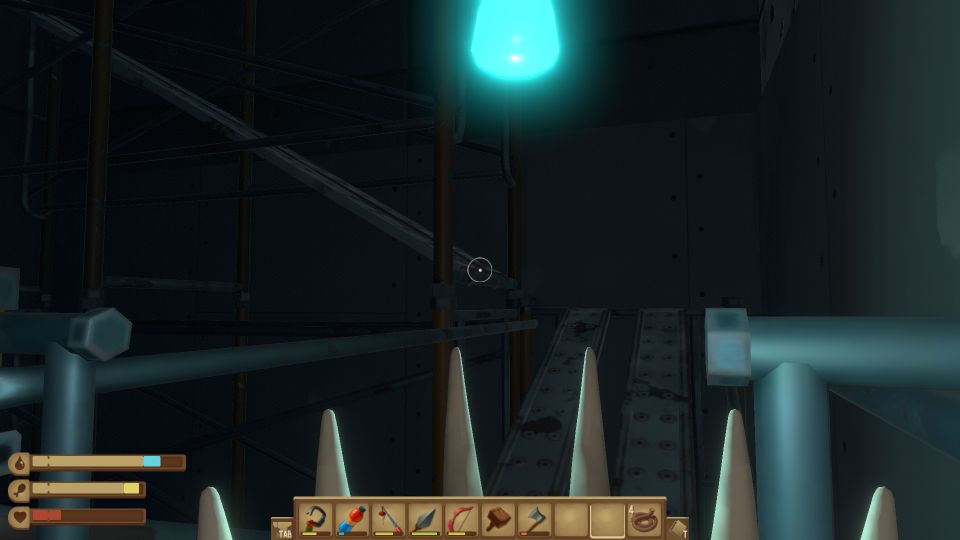 Continue following the path and you'll see more nails around.
Watch your step as there are trip wires.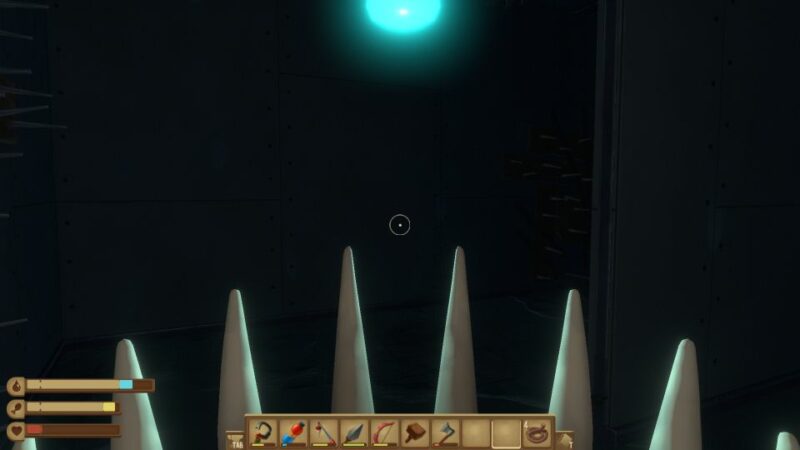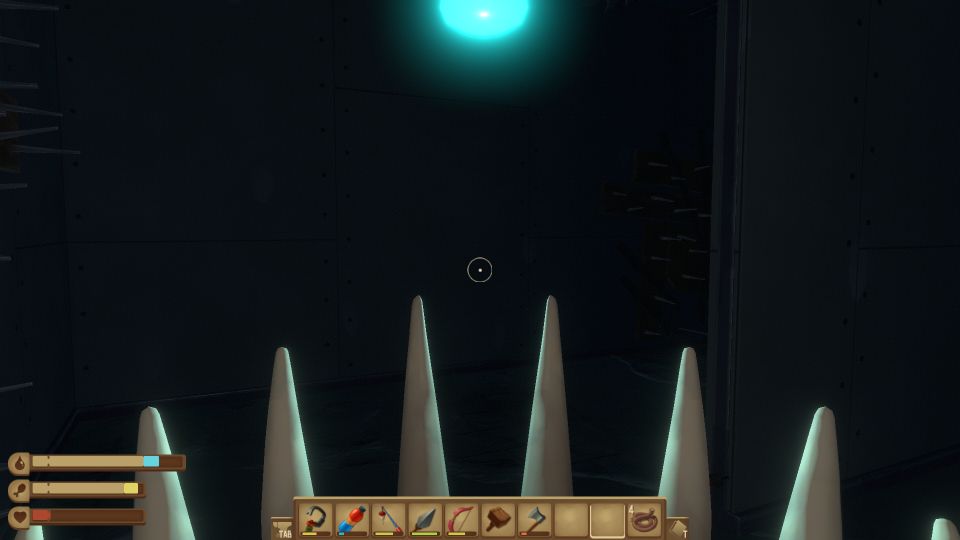 One of the trip wires will send a log of spikes towards you.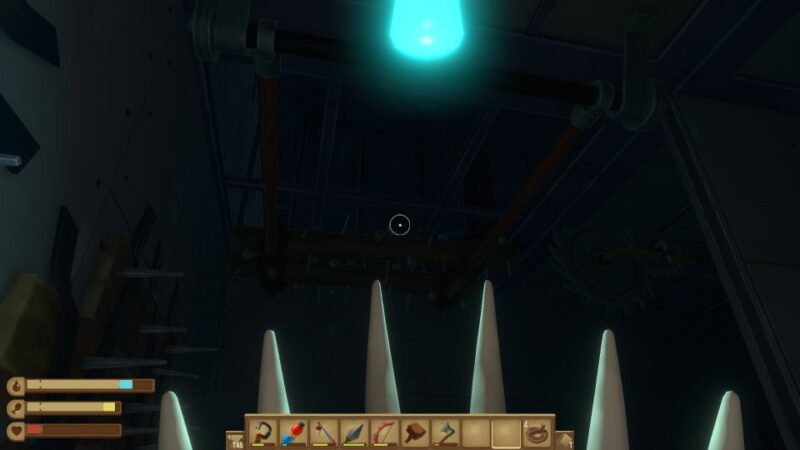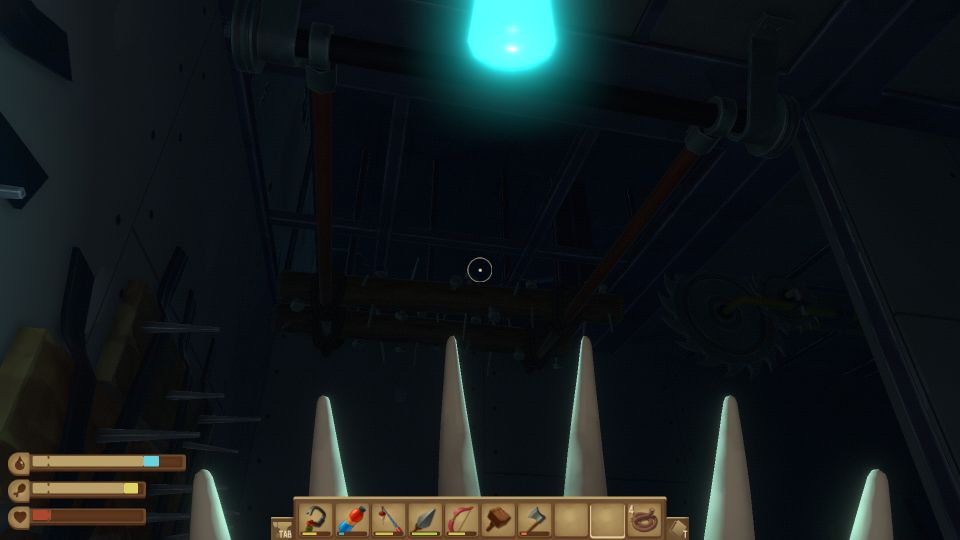 Avoid tripping the wires and continue ahead.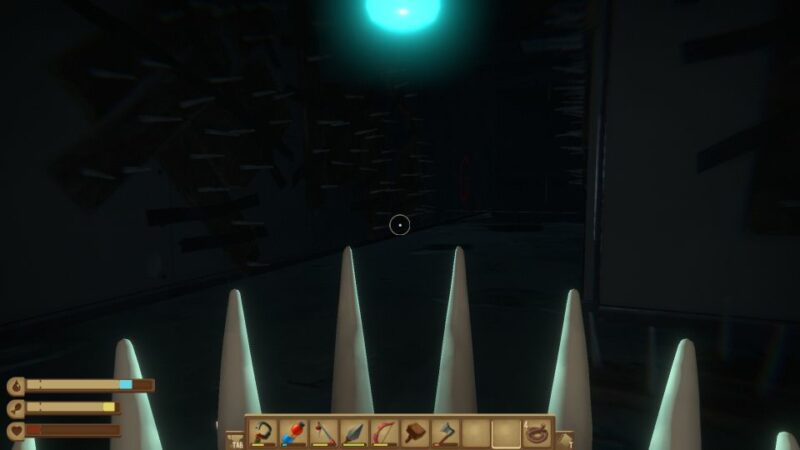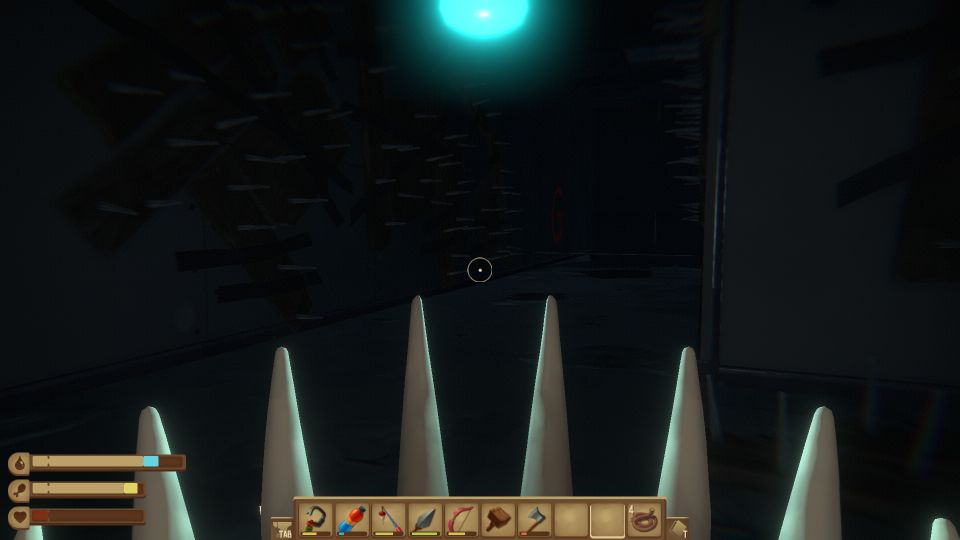 You will eventually reach the room where the motherlode key is.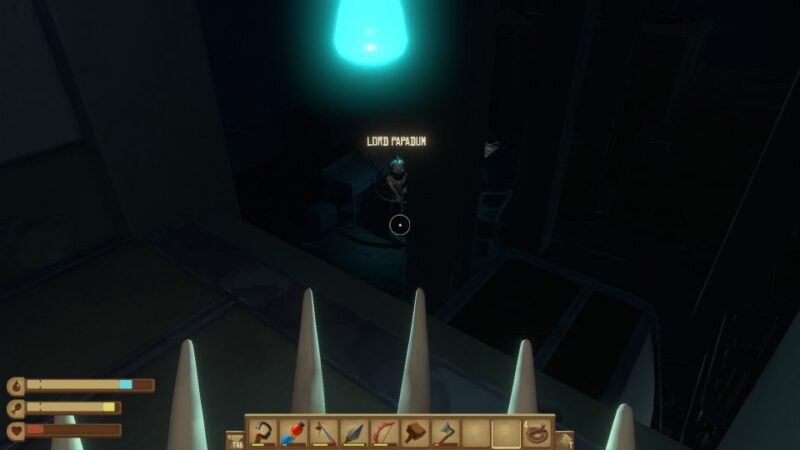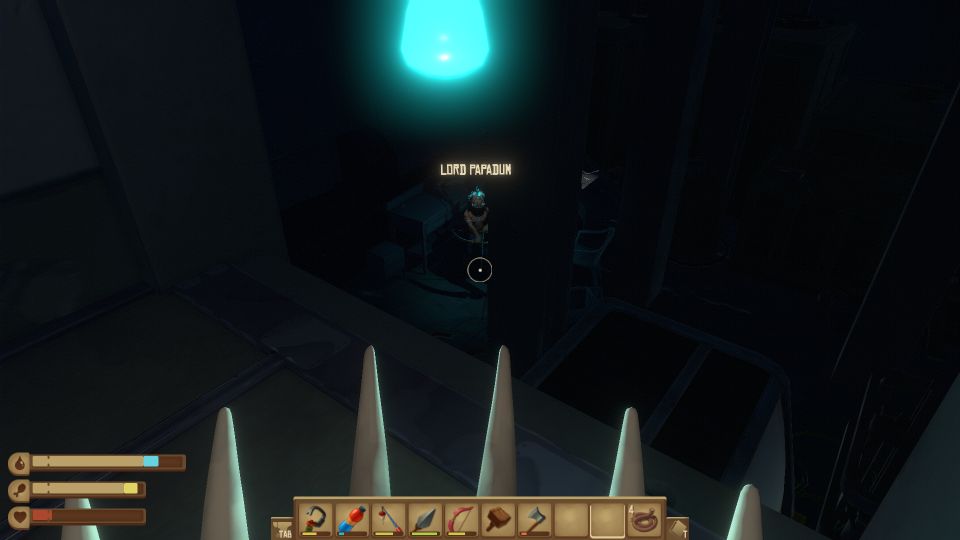 Also, you'll get a blueprint for advanced head light.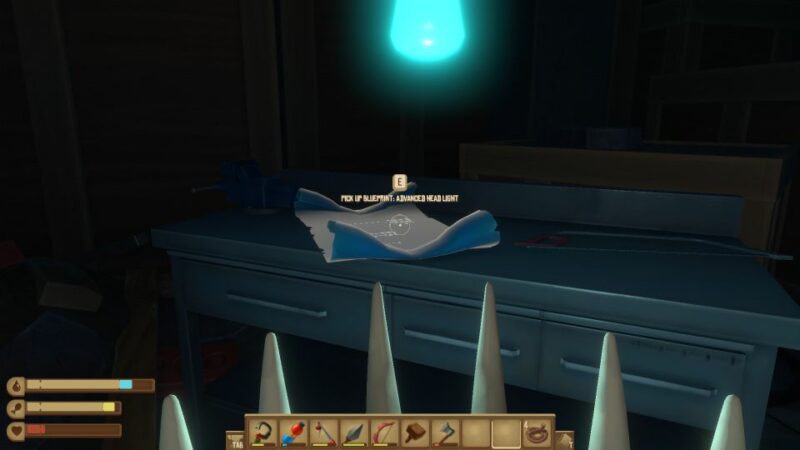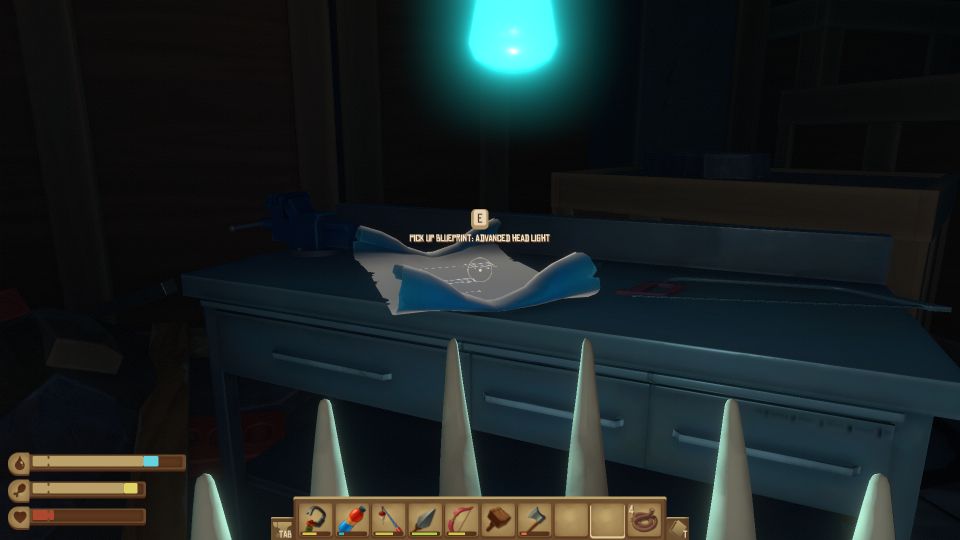 You can leave the place via an exit door. There's also a drawing on the wall which tells you that you need to drop the rocks outside using the crane.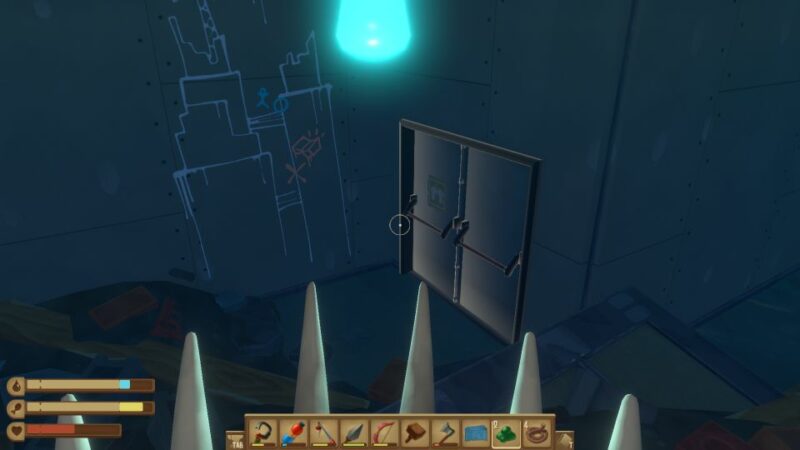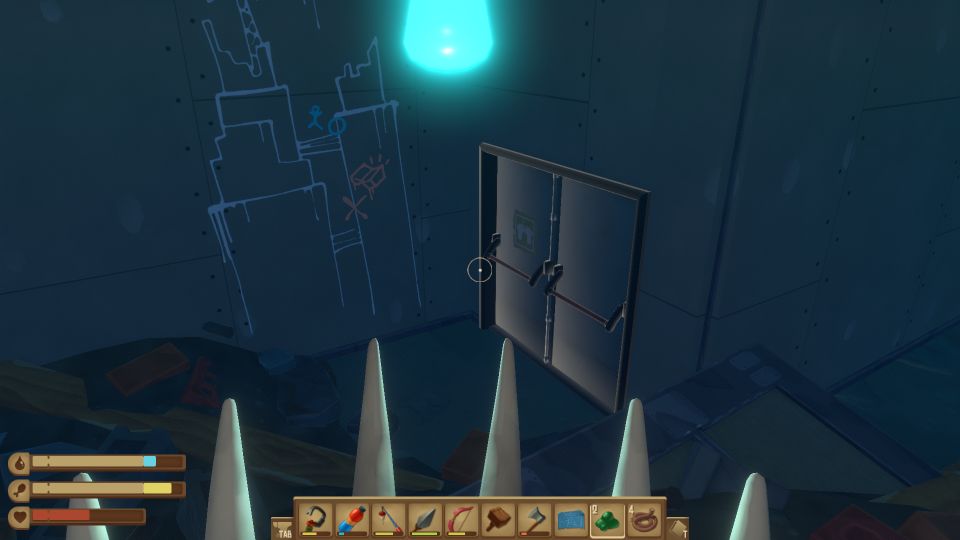 ---
Related articles:
Raft: How To Get Trade Coin And Trash Cube For The Trading Post