One of the items you can now craft after the latest update in the game Raft is a battery charger.
It comes in handy as you'll now be able to charge batteries instead of throwing them away.
Here's how you can make a battery charger in Raft.
How to craft battery charger
To get the battery charger blueprint, you need to research a titanium ingot. Here's how you can get titanium ores.
After researching the titanium ingot, you'll see the battery charger under the "Other" section of your crafting menu.
It requires the following materials: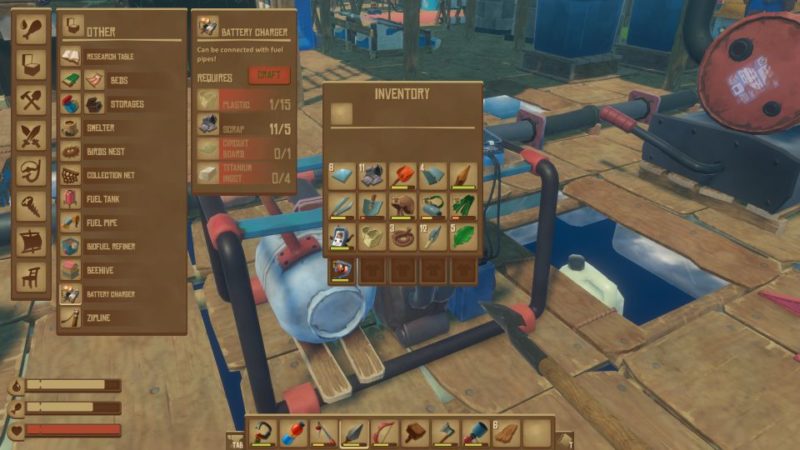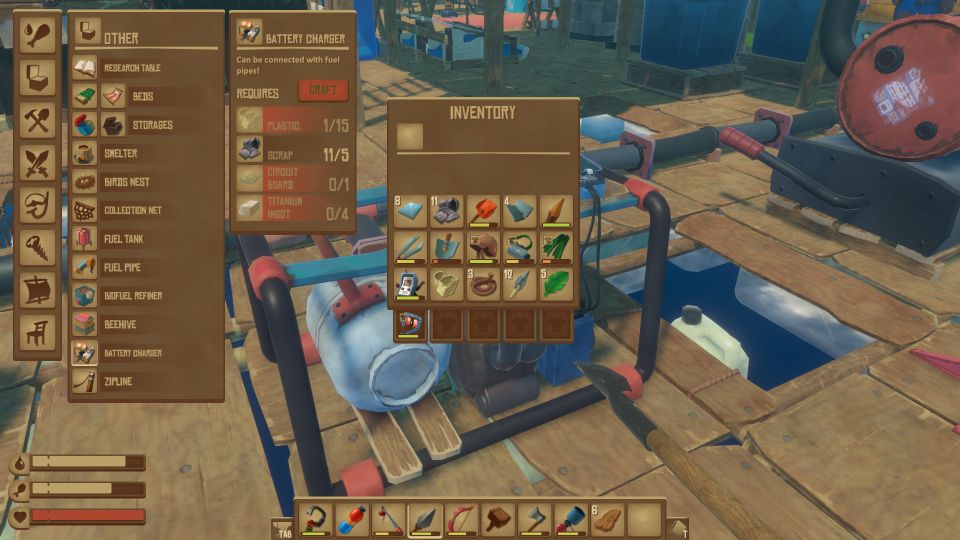 How to use the battery charger
To place the battery charger, you should put it near a biofuel pipe and connect it with a similar pipe.
This is because the charger runs on biofuel.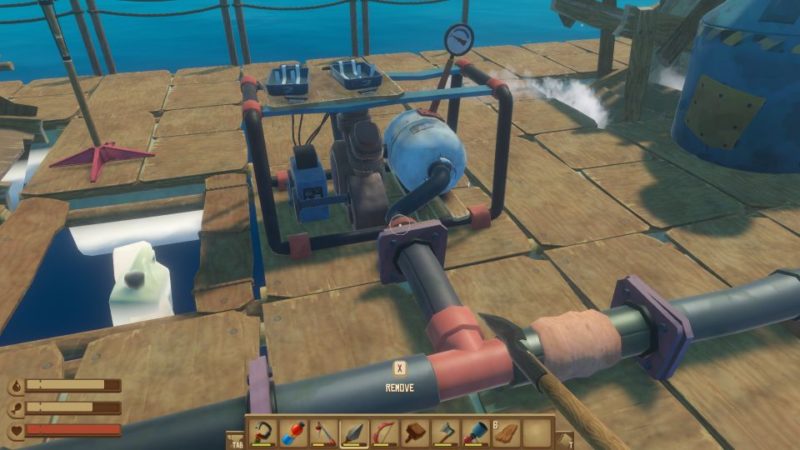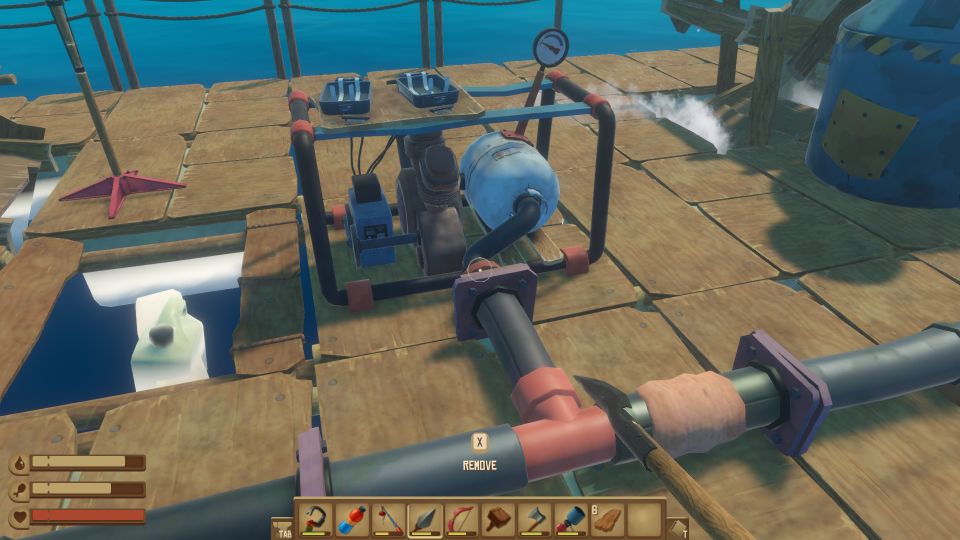 After placing the battery charger, you can now place two batteries in the two designated slots.
If you have biofuel in the pipelines, the charging will begin. You'll know when it's charging by the sound and the smoke.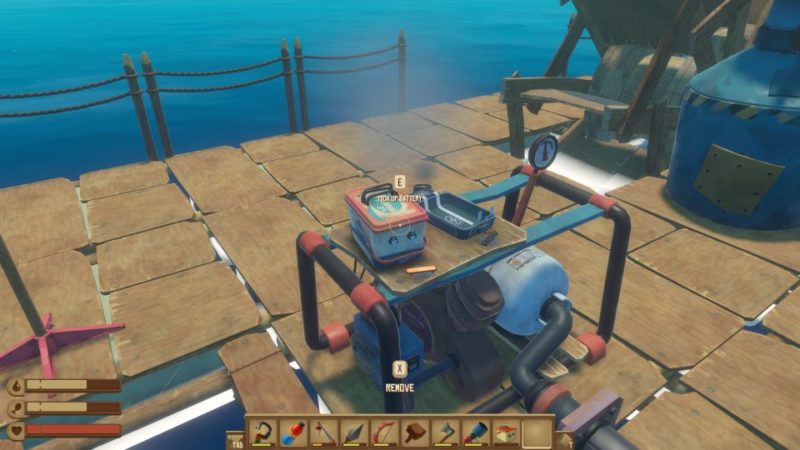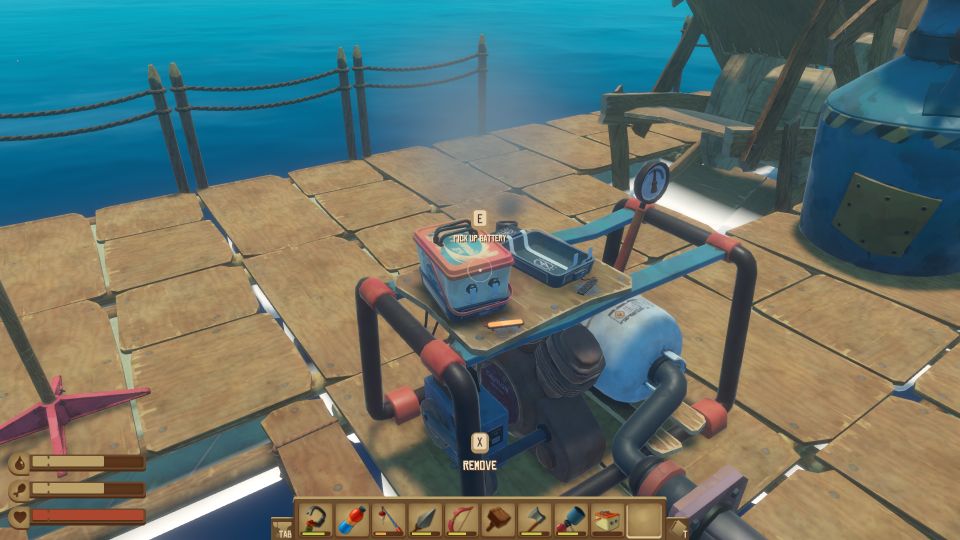 When the battery is full, the light is green.
---
Related articles: