Mint.fun is basically a NFT mint aggregator which allows you to mint NFTs on a few chains like Base, Optimism, Zora and Ethereum.
The team behind Mint.fun is Context and they have apparently raised $19.5 million from VCs like Variant and Dragonfly.
Here's how you can potentially qualify for the Mint.fun airdrop (guide). This may be time sensitive.
Disclaimer: The information provided on this website does not constitute investment advice, financial advice, trading advice, or any other sort of advice and you should not treat any of the website's content as such. Do your own research and never invest more than you can afford to lose.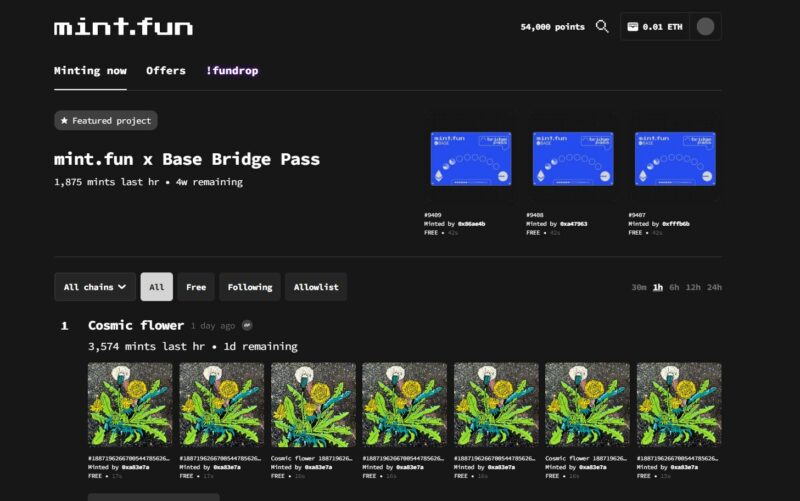 How to get the Mint.fun airdrop
Once again, the airdrop is merely speculated and not confirmed.
To potentially qualify for it, you will need to mint a !fundrop pass first.
After minting the pass, you will get points for all the NFTs you've minted since 2021 on Ethereum especially.
You will also be able to see other ways to earn points.
Earn some points and mint streak by 18th August 2023
After minting the !fundrop pass, you will see the Goals and Rewards tab.
Under the Goals tab, you can earn points by minting 7 days in a row, join a team, tweet about teams, refer friends, install the mint.fun extension and so on.
You can just follow the instructions set out below.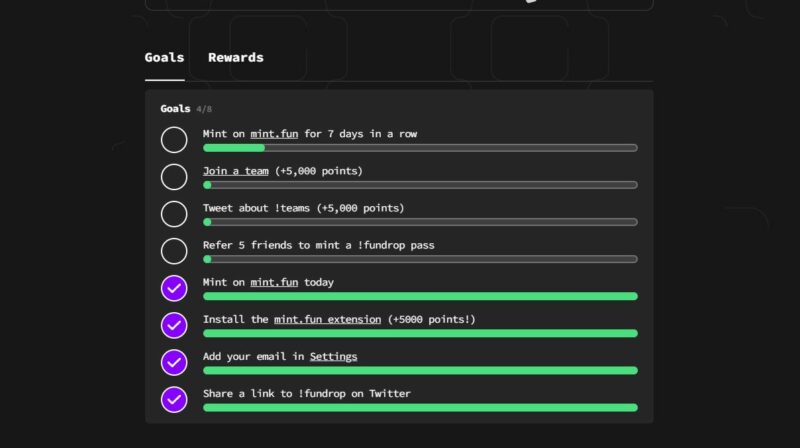 Apart from just gathering points, the mint streak might matter. This refers to how many consecutive daily mints you've done so far. As the deadline approaches, you won't be able to get a big mint streak but it's better than nothing.
This means you can mint a NFT collection daily to get points.
You will earn more points for NFTs on Ethereum because the gas simply costs more. If you wish to save, you can use a Layer 2 like Base to mint NFTs for lower points.
You can use the example below. Minting a NFT on Base gives you 10 points.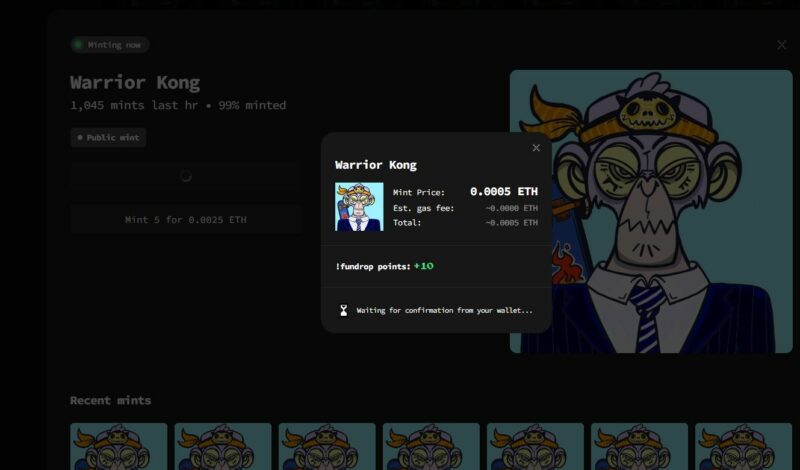 The maximum points you can get per collection is 100 for Layer 2, which means only 10 mints maximum will be counted.
There's also a Rewards tab which says something is coming on the 19th of August. Weirdly enough they mentioned you won't get an airdrop on the 18th of August 2023 but the goal is 19th.
---
Related articles:
How To Potentially Get The Nansen Airdrop (Guide)