The Forest is a survival horror game and it's easy to get lost in the woods without proper directions.
Here's where a map and compass supposedly comes in handy, although the map in the game isn't as good.
This is how you can find the map and compass in The Forest on multiplayer mode.
It's much easier on single player because the game will drag you to that cave upon dying, unlike the multiplayer where you respawn in the plane.
Head towards the beach facing the mountain
The map and compass are both located in a specific cave.
To find the cave, it's easier to go to the beach side first. Head to this side of the beach (image below) where you can see the mountain in front of you.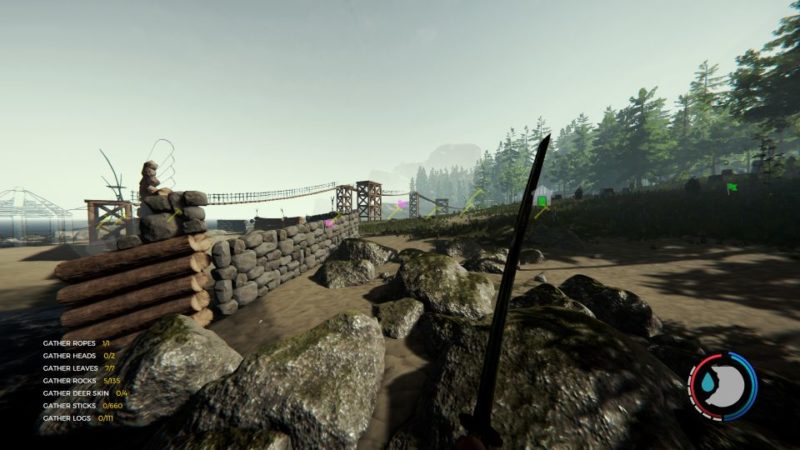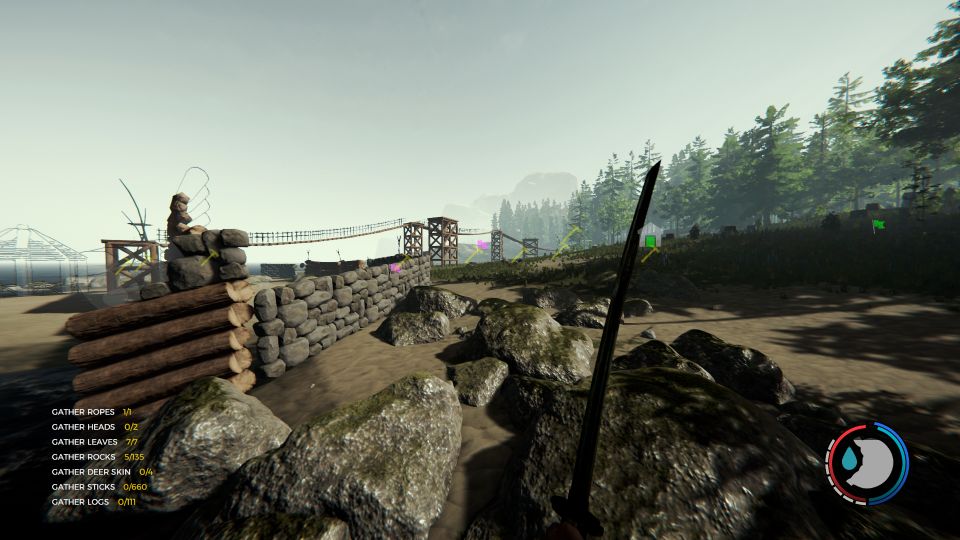 Turn the opposite direction, away from the mountain, and walk on the coastline.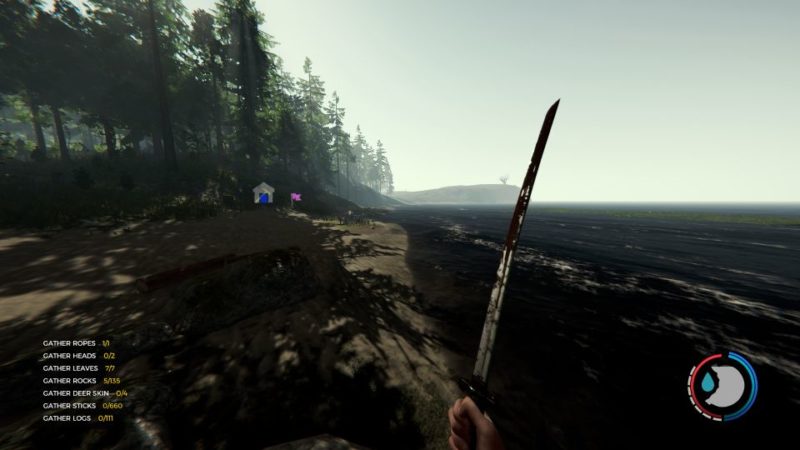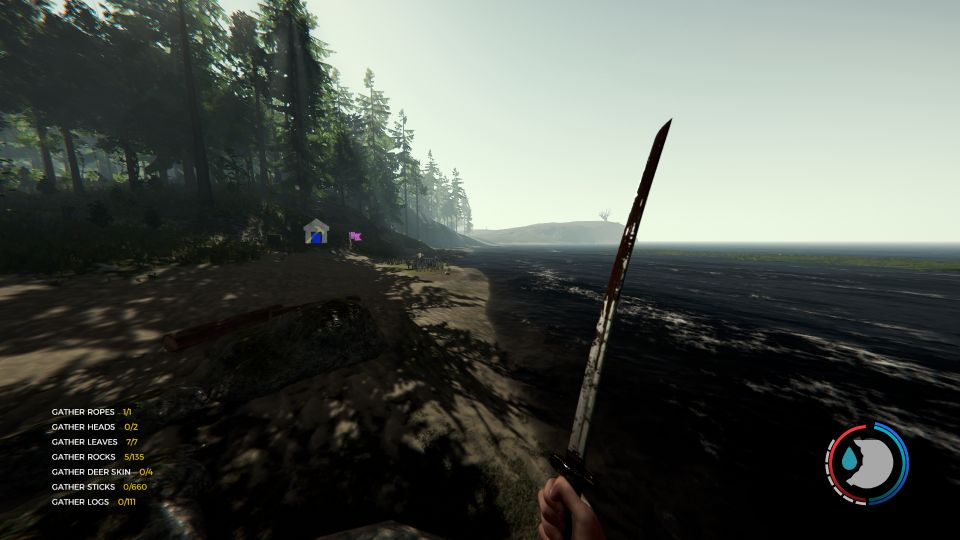 Keep going until you find a single hut
Continue walking along the coastline until you find a hut. On the way there, you may see a dip going towards the beach with a yacht.
If you see this, you're on the right direction. Continue on the coastline.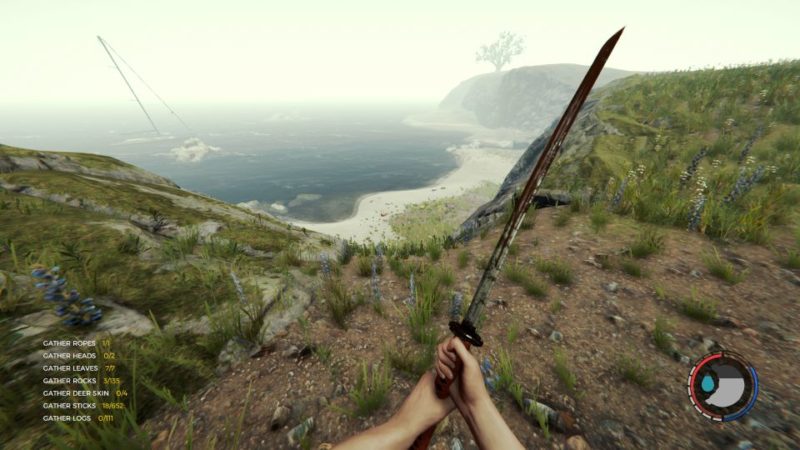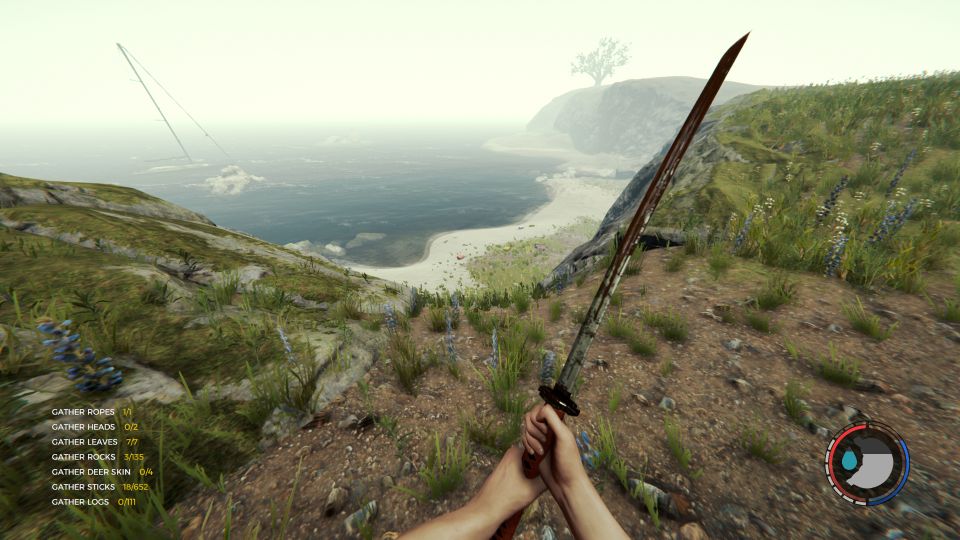 Keep walking pretty far until you reach a single hut here.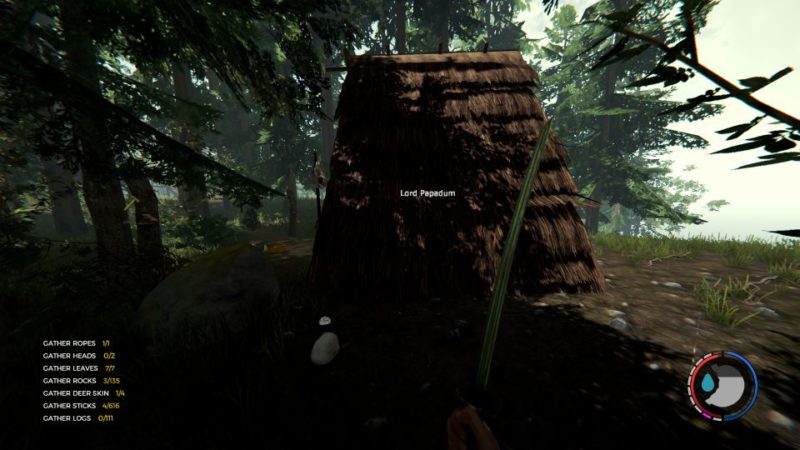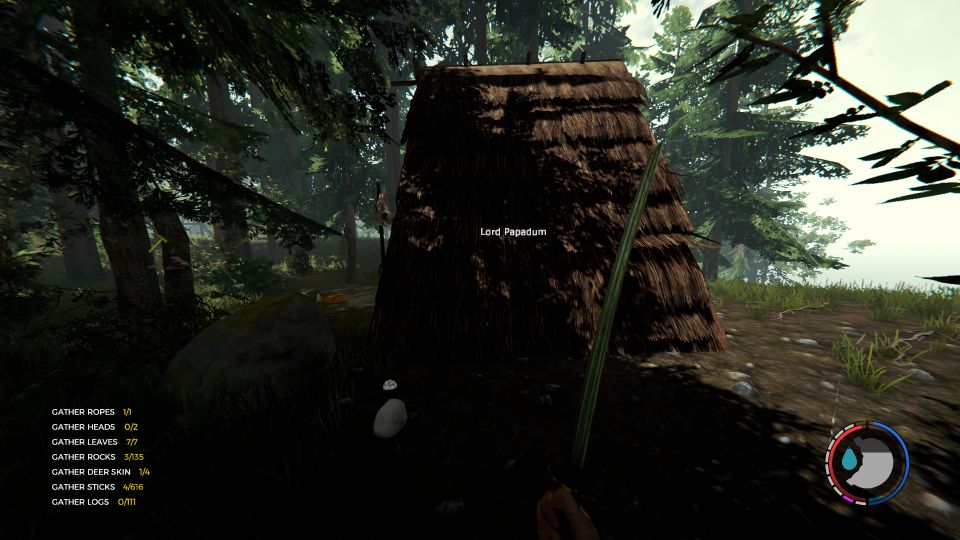 Look for the cave entrance
From the single hut, you will see a pathway.
Follow the pathway into the forest and you'll reach the biggest camp site on the island.
Be careful as there are plenty of mutants in the area.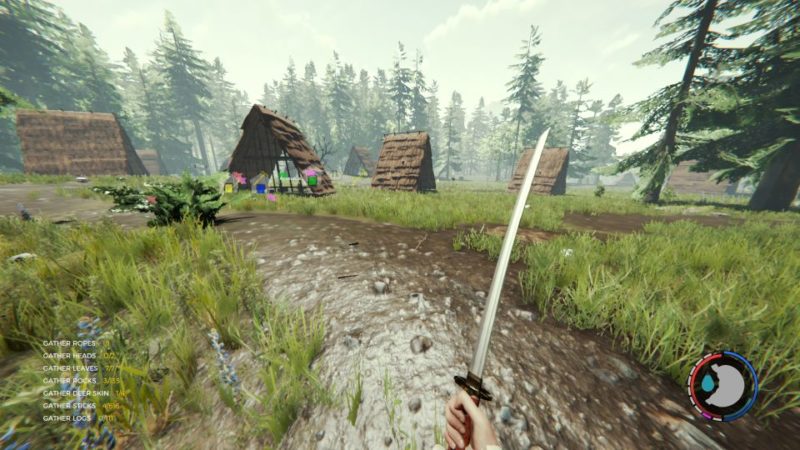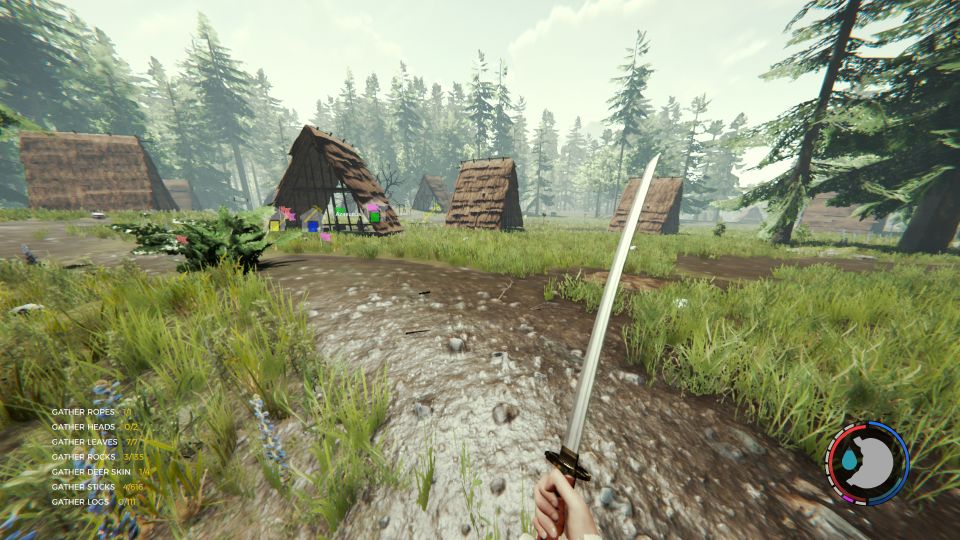 Look for this structure built with skulls and bones.
This is the entrance to the cave.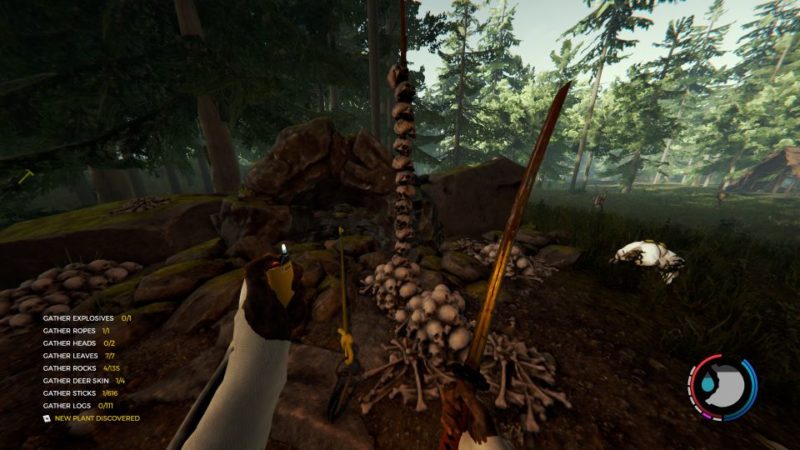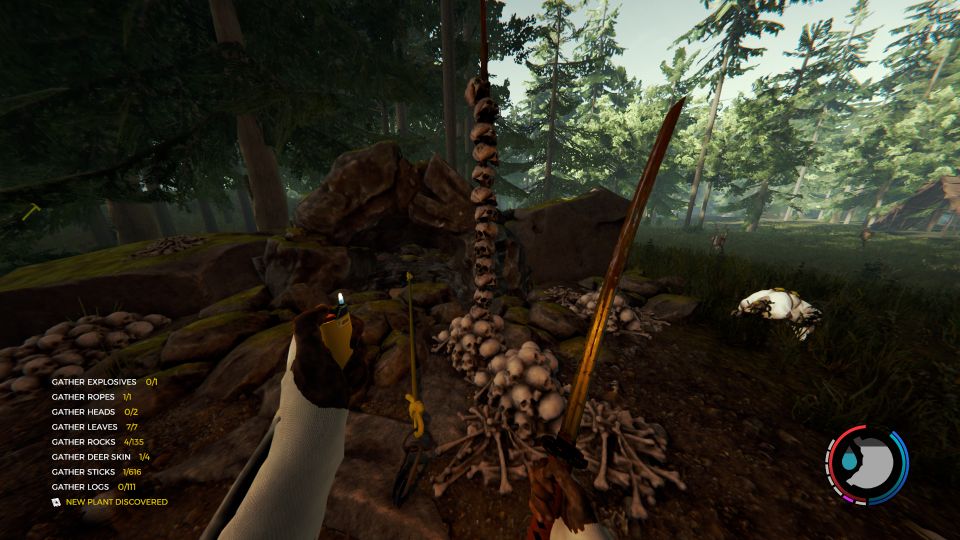 Pick up the map and compass
Once you descend into the cave, there shouldn't be mutants yet.
The map and compass is in the first area you reach.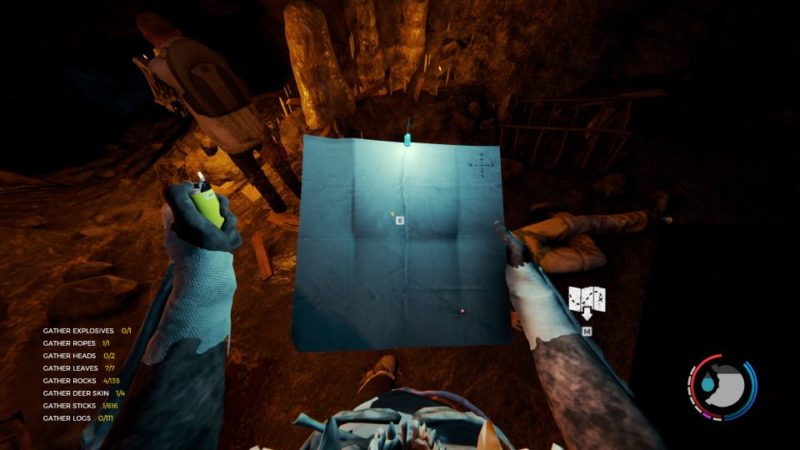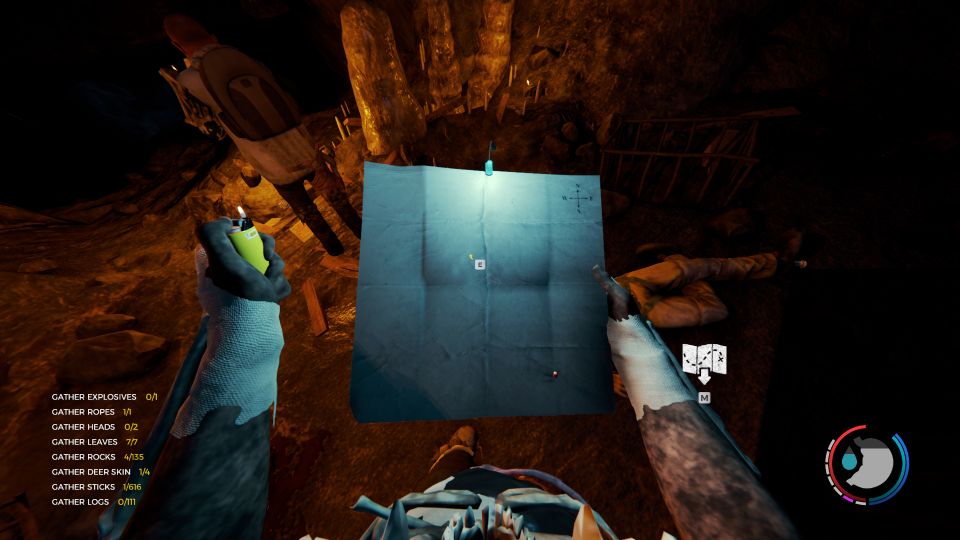 ---
Related articles:
How To Get The Keycard And Video Recorder – The Forest
How To Get Watches To Make Explosives – The Forest
Sharing Items With Friends On Multiplayer – The Forest
How To Carry Water With You – The Forest Game Guide