In Kingdom Hearts 3, you may have heard many times to put the postcard in the mail.
Either Sora, Goofy or Donald would have hinted that a couple of times during the game.
Here's how you can send postcards to the mail in Kingdom Hearts 3.
How to get postcards in the first place
The only way that I know of getting postcards in Kingdom Hearts 3 is from buying items at the shop.
In most worlds you go to, you should spot the Moogle shop a couple of times, right kupo?
After you buy items at the Moogle shop, you should get at least one prize postcard.
Send the postcards to Twilight Town
After collecting these postcards, you can send them to the mail box in Twilight Town. More specifically, at Tram Commons.
It's where you first spawn in Twilight Town. The mail box is red in color and it's right beside the Moogle shop.
To send your postcard, just interact with it.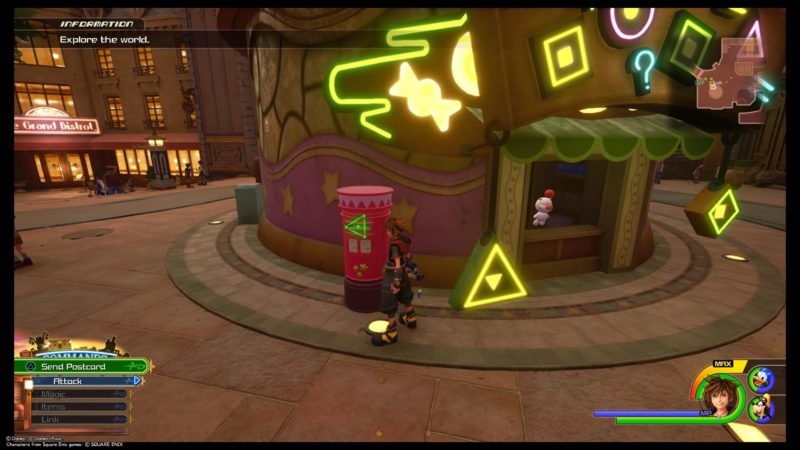 You will obtain items every time you send a postcard. The items are randomly given.
You can get all sorts of items including a Blazing Shard, Soothing Shard, Strength Boost and so on.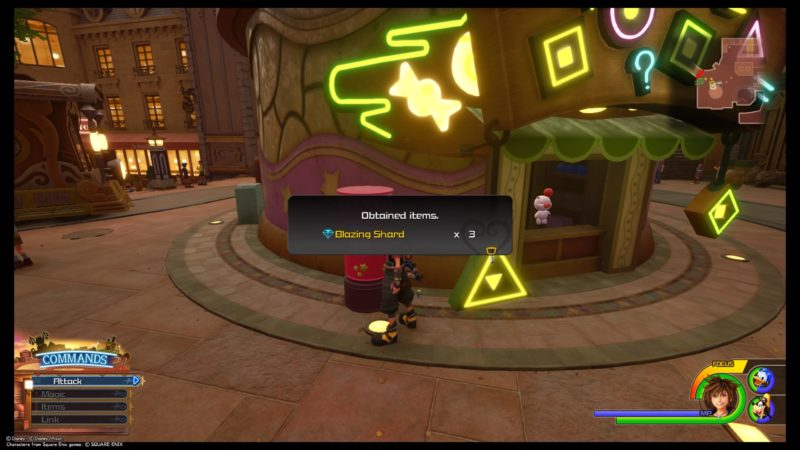 ---
Related articles:
Re:Mind DLC (Kingdom Hearts 3): Scala Ad Caelum Walkthrough
Re:Mind DLC (Kingdom Hearts 3): Intro, Keyblade Graveyard & Skein
Kingdom Hearts 3: How To Get All Link Commands
Far Cry New Dawn: Walkthroughs, Guides And Tips
All Of The Worlds In Kingdom Hearts 3
Kingdom Hearts 3: All Photo Missions (Locations And Guide)
Kingdom Hearts 3: All Flantastic 7 Locations