ICONSIAM is possibly the most luxurious mall in Bangkok at the time of writing.
The mall is facing the Chao Phraya River and is located near many high end hotels including The Peninsula Hotel and Mandarin Oriental.
If you're not staying nearby and wish to visit the mall from the other side of the river, you can use the free shuttle boat.
Here's how you can go to ICONSIAM in Bangkok with the free shuttle boat.
You have to get to Sathon Pier for the free boat service
To sit the free shuttle boat that belongs to ICONSIAM, you have to first head to Sathon Pier.
The location is highlighted on the image below.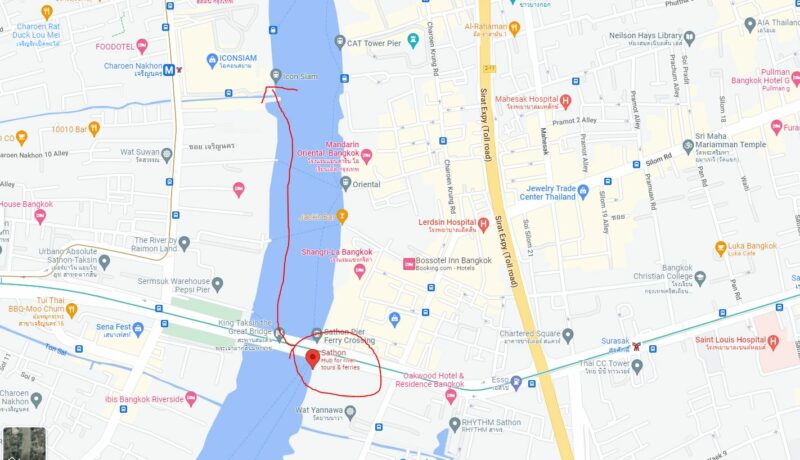 Once you reach Sathon Pier, you will see a few different places to wait. Some are for other boats.
The one that heads directly to ICONSIAM is accessible via the last waiting area which is the furthest away. You will also notice that most people will wait there since it's a free ride across the river.

How often does the ICONSIAM boat come?
Based on experience, you may have to wait up to 20 minutes for the boat to arrive, especially if the boat just left.
Once you sit the boat there, you will be heading north to ICONSIAM and the journey only takes a few minutes.
How to reach Sathon Pier via train
To get to Sathon Pier via train, you have to take the BTS Silom Line and stop at Saphan Taksin.
From Saphan Taksin, look for Exit 2.
Take the stairs / escalator all the way down and you'll reach the pier.
Other alternatives to get to ICONSIAM
Apart from using the free shuttle boat, you can also get a taxi and head there directly.
There's also a Charoen Nakhon station right outside of ICONSIAM at the main entrance. If you're coming from the BTS Silom Line, you may need to switch trains to the BTS Gold Line at the Krung Thon Buri station and exit at Charoen Nakhon.
Boat ride to ICONSIAM
The waiting area for the shuttle boat seems to be a free-for-all. Once the boat comes, most people will squeeze towards it to get seats.
Those with no seats have to stand but there are places to hold.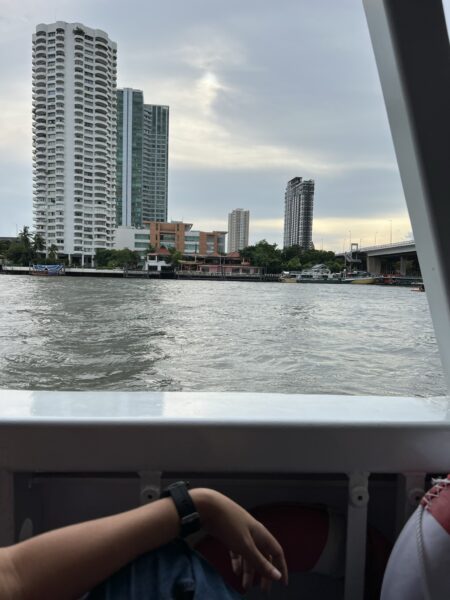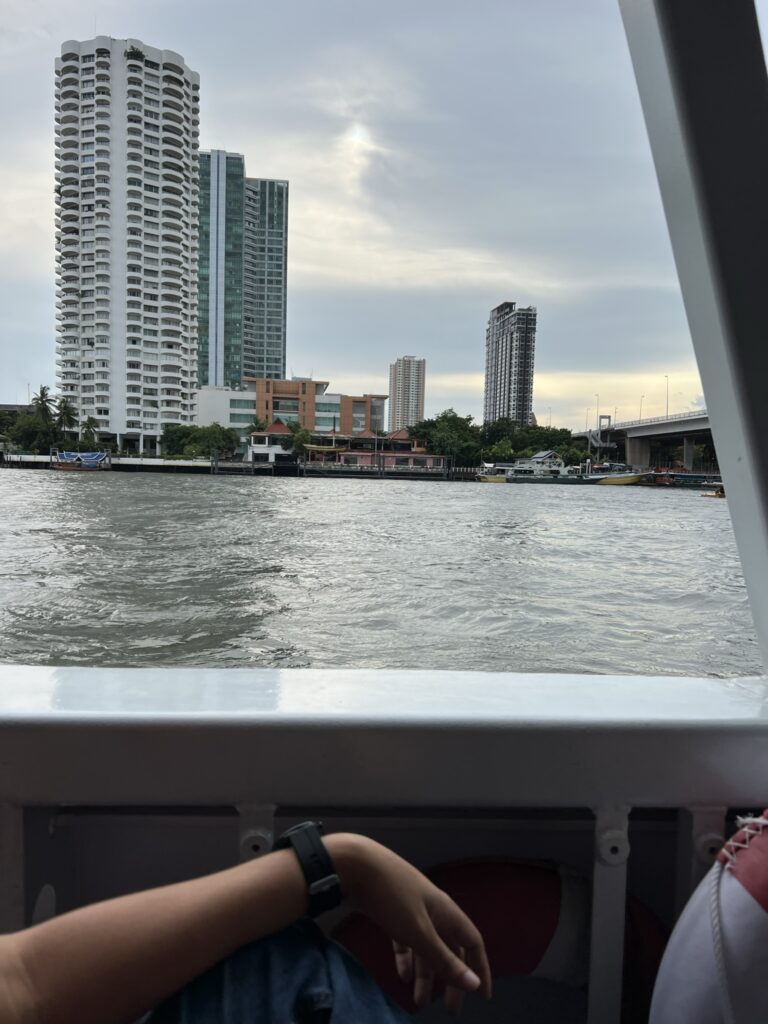 After a short ride, the boat stops immediately at ICONSIAM.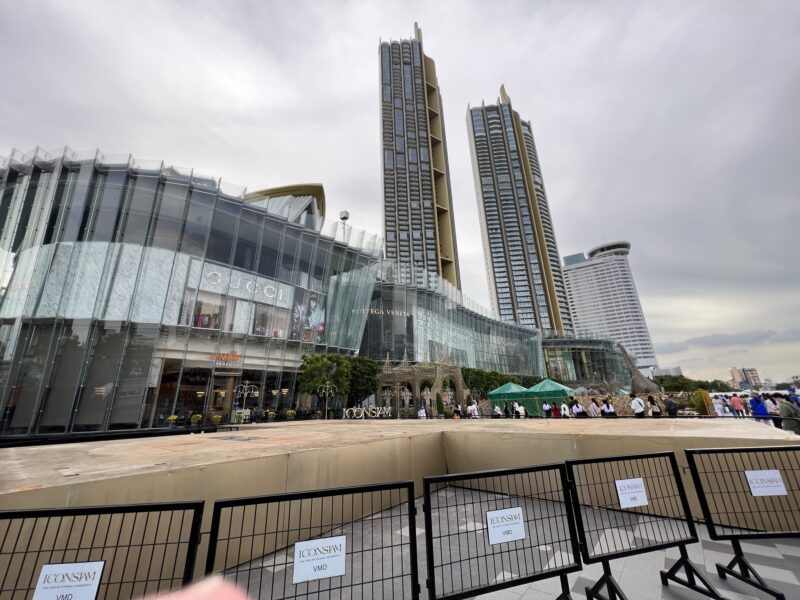 There's a back entrance for those who are coming via the river.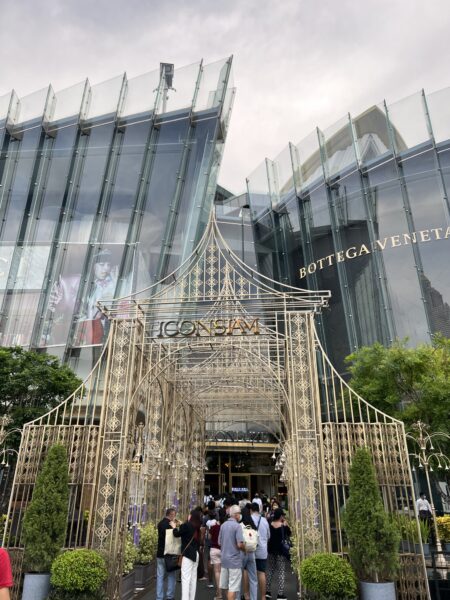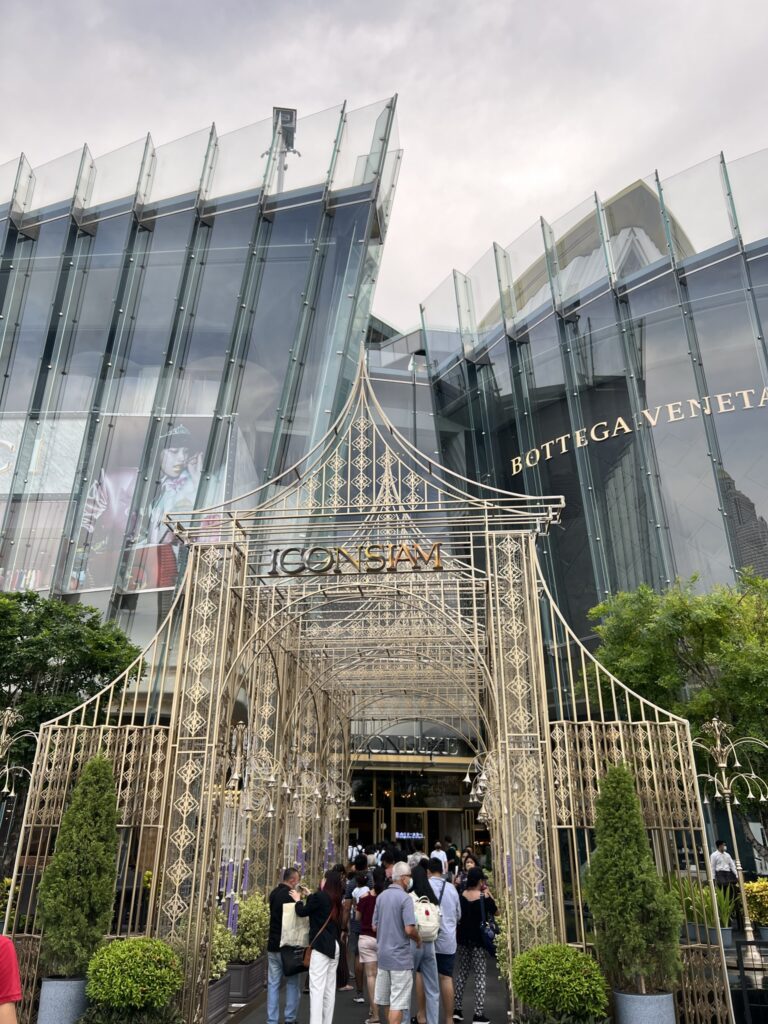 You will immediately reach the food area of the mall which just spells luxury. There's also a big street food market in the area, and they all look delicious.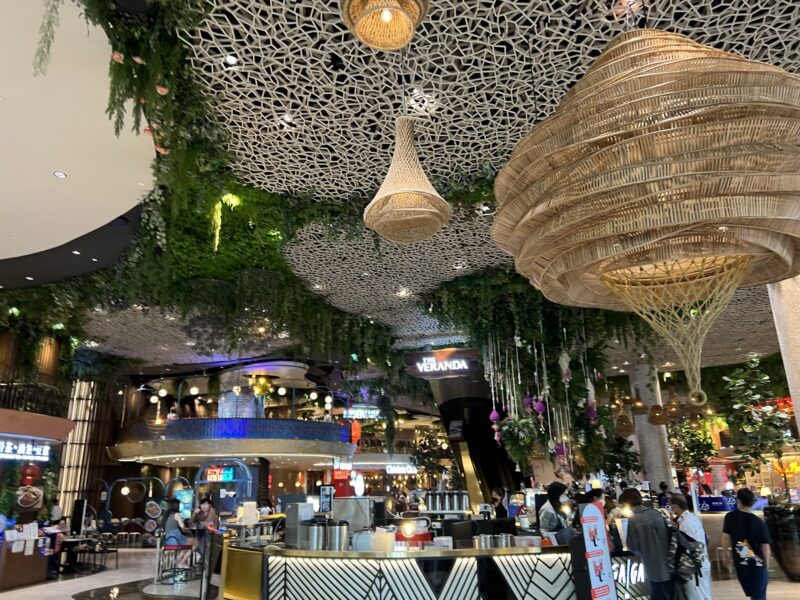 ---
Related articles:
Le Siam Review – Best Thai Restaurant In Jungceylon, Phuket
Quantum Of The Seas (Royal Caribbean) Review – Singapore To Phuket